The 80s was an incredible decade for teen movies. Chick flicks and teenage romcoms were all the rage, and many of them were so good that they've managed to stand the test of time with ease.
Without the distraction of social media, teenagers were able to fully experience the adolescent life. This meant making their own clothes, gossiping over the telephone, listening to records, and having sleepovers with their friends.
Here are our picks for the best chick flick movies from the 80s that are still worth watching even after all these years!
10. Sixteen Candles (1984)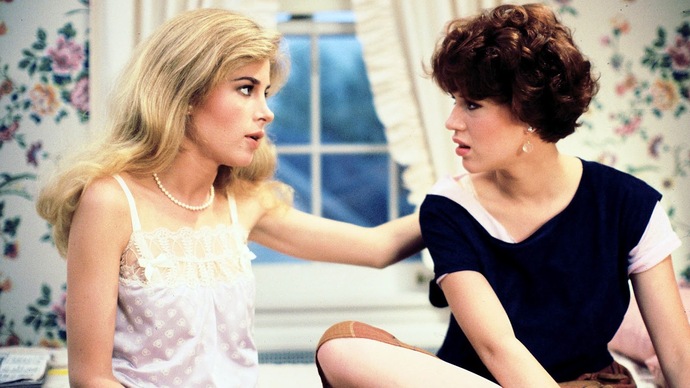 There are a few names you'll see over and over again when it comes to chick flicks from the 1980s, and Molly Ringwald is one such name.
You'll also see the name of director John Hughes several times, the master filmmaker of 80s coming-of-age flicks who kicks off this list with his directorial debut Sixteen Candles.
Molly Ringwald stars as 16-year-old Samantha, whose birthday is completely forgotten by her distracted parents. Angry and embarrassed, she spends her school days pining over a popular senior while fending off the advances of a nerd.
It's your typical clique-heavy school setup, and it taps into those age-old feelings of angst and rejection in a sweet and watchable way.
9. Romancing the Stone (1984)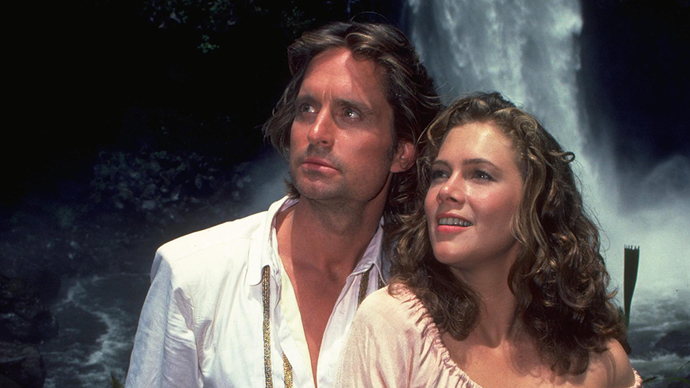 Romance is a hallmark of the chick flick, and this one's got it right in the title! Don't let the Indiana Jones-looking poster fool you. Romancing the Stone is a chick flick at its core—and a meta one, at that!
Despite the fact Joan Wilder (played by Kathleen Turner) writes whimsical fantasy novels and even has the word "wild" in her name, she's actually a cat lady who rarely leaves her New York apartment. She's basically a housecat herself.
When she accidentally finds herself on a treasure-hunting adventure, Joan inadvertently ends up living out the romance novels that made her career so successful.
Michael Douglas stars alongside her as her very own rugged explorer and lover, who also reappears alongside Kathleen Turner and Danny DeVito in the sequel The Jewel of the Nile.
8. Mannequin (1987)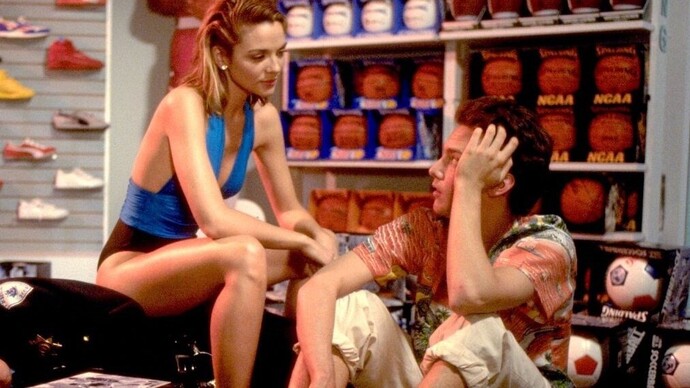 Andrew McCarthy is another name you'll see a lot on this list of 80s chick flicks. In Michael Gottlieb's fantasy-romance Mannequin, he headlines as a struggling sculptor in Philadelphia who makes mannequins for department store windows.
One day, one of his creations magically comes to life. Played by Kim Cattrall, she only appears alive when she's in front of Jonathan, making their relationship somewhat difficult to hold in the real world.
Mannequin is a lot like Night at the Museum with a romantic twist. Inspired by the Pygmalion myth, this chick flick is a fun and easy watch for any girls night.
7. Overboard (1987)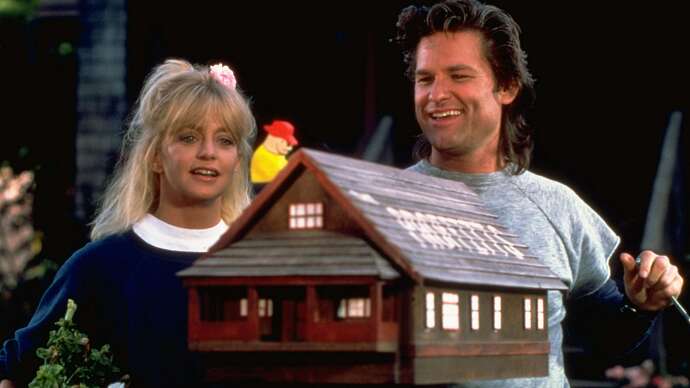 Romcoms and chick flicks can sometimes feel stale due to their heavy reliance on well-established conventions. But Overboard is a wholly original story that impresses more than just the chicks!
It was a box office flop at first, but Overboard has now become such a cult favorite that it was remade in 2018. (Sadly, the reboot fails miserably in comparison to the original screwball classic.)
In Overboard, Goldie Hawn is introduced to us as a wealthy diva, drinking champagne on her yacht in color-coordinated swimsuits. Then—you guessed it—she falls overboard and suffers amnesia.
The yacht's repairman Dean (played by Kurt Russell) tricks Joanna into thinking she's his wife to get her to do some of his housework. Then, in an uplifting plot twist we all saw coming, they fall in love.
6. Heathers (1988)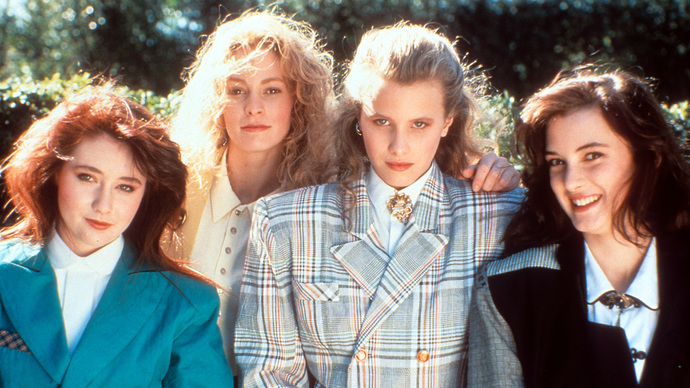 Michael Lehmann's directorial debut is a different kind of chick flick than the rest on this list. Sure, it involves fashion, feuds, and feminist themes, but it also packs a bit of murder.
Heathers is an iconic black comedy starring young Winona Ryder as Veronica Sawyer, a member of the mean girl group at high school whose members are all named Heather.
Missing her previously kinder life of unpopularity, Veronica becomes embroiled with the new rebellious kid, who fires blanks to scare people off. Unsurprisingly, this red flag leads to somewhat darker things.
Smart, allegorical, and satirical, Heathers is teenage nihilism at its finest and a classic film for the ages.
5. St. Elmo's Fire (1985)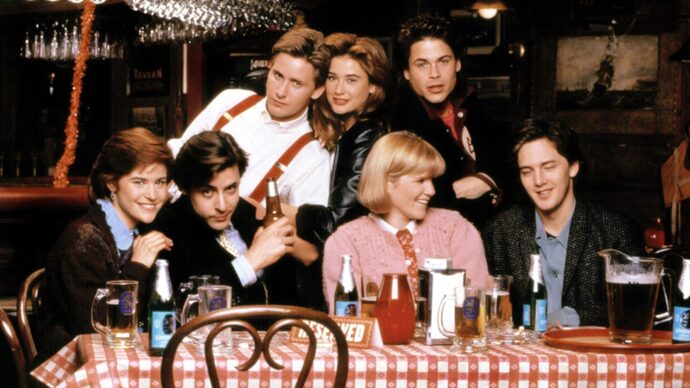 St. Elmo's Bar is the usual meeting place for one bunch of college graduates in Washington, who are about to transition from student life to real life. Optimistic at first, the harsh realities of their different life paths cause the friends to clash and drift apart.
Politics, romance, careers, breakdowns... everything seems to be working against the motley crew in St. Elmo's Fire.
Rob Lowe, Demi Moore, Emilio Estevez, Ally Sheedy, Judd Nelson, Mare Winningham, and Andrew McCarthy make up the ensemble cast, directed by Joel Schumacher.
St. Elmo's Fire is a little self-indulgent at times—a characteristic that chick flicks can get away with!—but it's an icon nonetheless.
4. An Officer and a Gentleman (1982)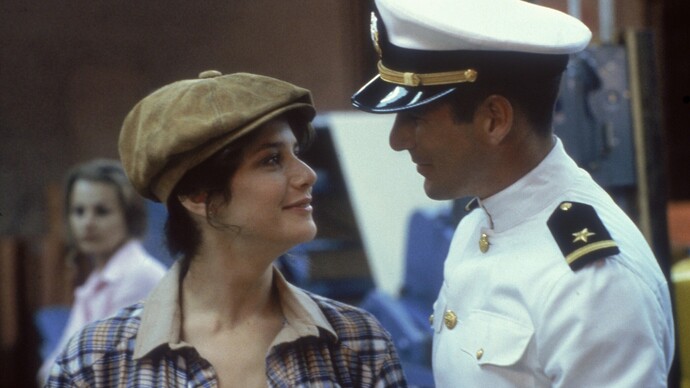 An Officer and a Gentleman has garnered a confused reputation over the years. At first glance, it just looks like a military drama with a romantic subplot. However, it contains so much soppy romance that it eventually earned itself the label of chick flick.
An Oscar-winning movie about one man's unexpected pursuit to be a Navy fighter pilot, An Officer and a Gentleman is less about flying and more about true love. Which path will Zack Mayo (played by Richard Gere) choose: the job or the girl? Why not both?
The fact that the protagonist is coming of age only adds to the chick flick vibe of Taylor Hackford's drama. It's a little cheesy, but in that old-fashioned, gentlemanly sort of way.
3. Dirty Dancing (1987)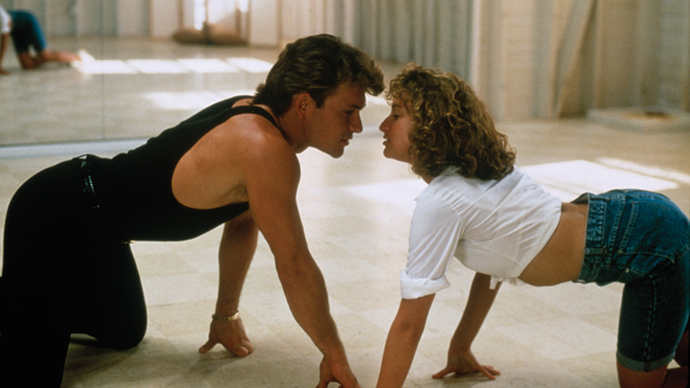 It's well-known trivia that Patrick Swayze and Jennifer Grey didn't get along in real life, but you'd never think it while watching their sizzling chemistry on screen. You can feel the heat radiating off this movie!
In the summer of 1963, Baby (played by Jennifer Grey) is on vacation with her parents and falls for a handsome dance instructor (played by Patrick Swayze). She even becomes his new performing partner, and in the process they fall in love.
Emile Ardolino's dance movie—loosely based on screenwriter Eleanor Bergstein's own childhood—is bursting with passion, rhythm, and tension. The haze of summer gives Dirty Dancing a dreamy blur, while at its center is a strong, sweaty, and powerful morality tale.
2. Pretty in Pink (1986)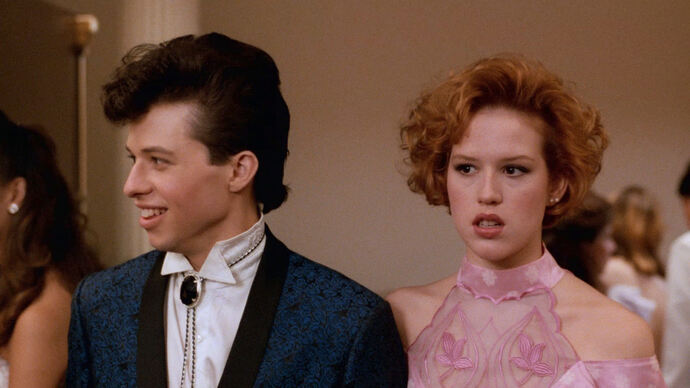 Here we have Molly Ringwald and Andrew McCarthy again, this time as two high school students from opposite ends of the class ladder.
While Andie (played by Molly Ringwald) lives in a shabby house with her sickly father, Blane (played by Andrew McCarthy) is one of the "richie" kids.
Forbidden to mingle, the two tip-toe around while Andie's eccentric best friend Duckie (played by Jon Cryer) is hopelessly in love with her.
Pretty in Pink is worth watching for the fashion and music alone, absorbing us in the texture of 80s teen culture in America.
Howard Deutch directs this borderline cult classic, suffusing it with the angst and heartbreak of high school life.
1. When Harry Met Sally (1989)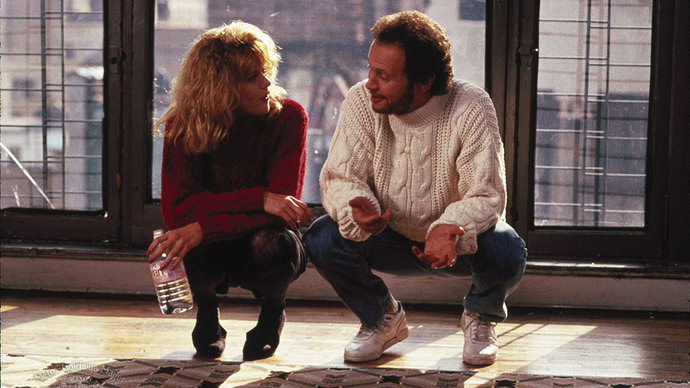 Everyone who's seen When Harry Met Sally will all be thinking about the exact same infamous scene—and even those who haven't probably know about it.
But besides Meg Ryan faking an orgasm in the middle of a restaurant, When Harry Met Sally is infamous for several other reasons, like the way it effortlessly defies genre without abandoning it altogether.
Rob Reiner's romcom takes the boy-meets-girl storyline and goes in a different direction. Instead of enemies to lovers, we get enemies to strangers to enemies to strangers to friends... to beyond.
The meandering plot doesn't take the usual chick flick route, and that's why it's now considered a milestone for the romance genre.
When Harry Met Sally's overarching question is this: "Can men and women ever just be friends?" The genius here is that the film asks us to make up our own minds about the answer.