The 80s was an incredible decade for teen movies. Chick flicks and teenage rom-coms were all the rage, and many of them were so good that they've managed to stand the test of time with ease.
Whether you're looking to experience the best of 80s cinema for the first time or revisit the most nostalgic 80s movies of the decade, you could make an entire 80s-themed movie marathon with this list.
Here are our picks for the best teen movies and chick flicks from the 80s, still worth watching even after all these years.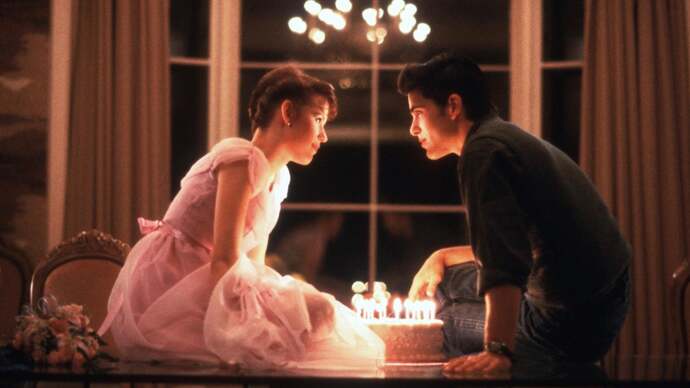 There are two names you'll see a lot on this list: John Hughes and Molly Ringwald. Hughes is a master filmmaker of 80s coming-of-age flicks, kicking this list off with his directorial debut Sixteen Candles.
Ringwald stars as 16-year-old Samantha, whose birthday is completely forgotten by her distracted parents. Angry and embarrassed, she spends her school days pining over a popular senior while fending off the advances of a nerd.
It's your typical clique-heavy school setup, tapping into those age-old feelings of angst and rejection in a sweet and watchable way.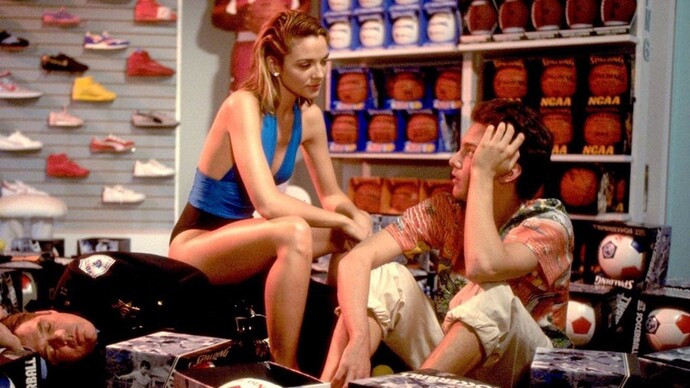 Andrew McCarthy is another name you'll see a lot in this list. McCarthy headlines Michael Gottlieb's fantasy-romance as a struggling sculptor in Philadelphia who makes mannequins for department store windows—until one of his creations magically comes to life.
His muse, Emmy (played by Kim Cattrall), only appears alive when in front of Jonathan, making their relationship somewhat difficult to hold in the real world. Think Night at the Museum with a romantic twist. Inspired by the Pygmalion myth, Mannequin is a fun and easy little watch.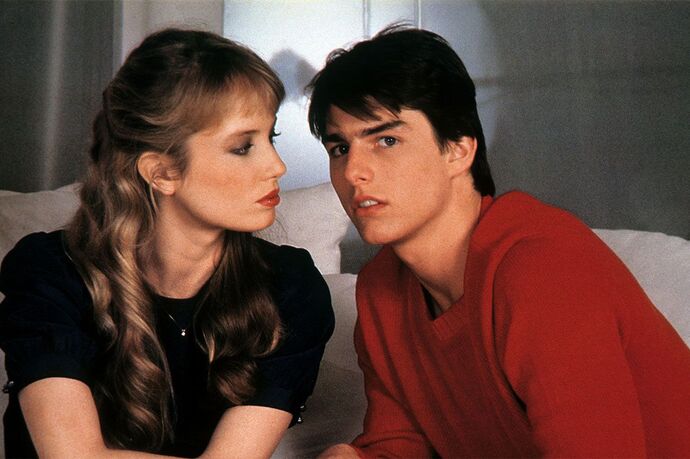 Tom Cruise is one of the most famous Hollywood actors around. Even people without TVs know his name. And which movie launched this unequivocal fame? Risky Business. Paul Brickman's teen comedy takes place over a small amount of time but packs a lot in.
Joel Goodson is the good son (get it?) of a wealthy upper-class family in Illinois, achieving high grades and doing extra curricular activities. When his parents are out of town, Joel ditches the sensible guy act and turns the house into a temporary brothel.
Risky Business is the story about the end of innocence, with a boppy soundtrack to ease the heaviness of adulthood.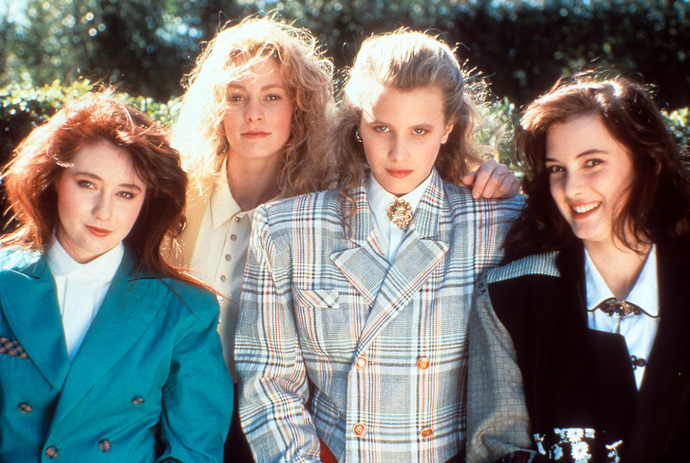 Michael Lehmann's directorial debut was originally intended for Stanley Kubrick to direct, but Lehmann turned out to do a pretty good job!
Heathers is an iconic black comedy starring young Winona Ryder as Veronica Sawyer, a member of the mean girl group at high school whose members are all named Heather.
Missing her previously kinder life of unpopularity, Veronica becomes embroiled with the new rebellious kid, who fires blanks to scare people off. Unsurprisingly, this red flag leads to somewhat darker things.
Smart, allegorical, and satirical, Heathers is teenage nihilism at its finest. You can't help but wonder how it would have turned out with Kubrick in charge—probably a lot longer and less accessible, we'd imagine!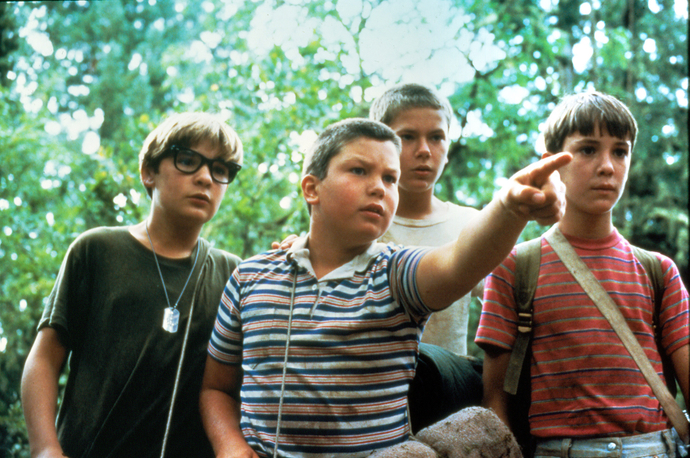 Rob Reiner has directed a few good gems in his time, but one of his finest movies is Stand by Me, based on the 1982 novella The Body by Stephen King. Don't let its origins fool you—you won't find any supernatural horror in this coming-of-age drama.
Stand by Me innocently follows a group of friends in the late 1950s. Wil Wheaton, River Phoenix, Corey Feldman, and Jerry O'Connell make up the young misfit gang, who hike across Oregon to see a dead body.
The journey is as much about self-discovery as it is a physical one. As their bonds strengthen, the four come to learn more about each other—and themselves—than they ever expected.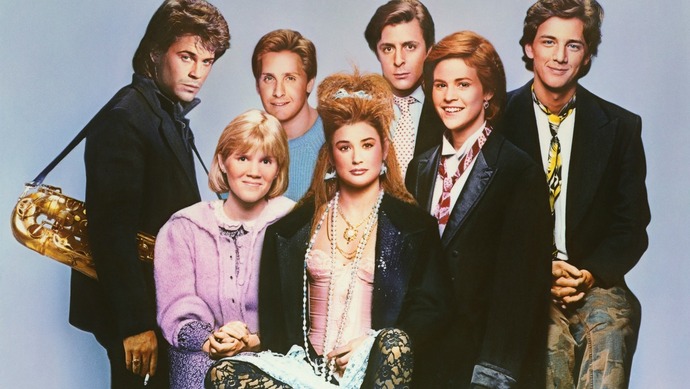 St. Elmo's Bar is the usual meeting place for one bunch of college graduates in Georgetown, Washington, who are about to transition from student life to real life. Optimistic at first, the harsh realities of their very different life paths cause the friends to clash and drift.
Politics, romance, careers, breakdowns... everything seems to be working against the motley crew in St. Elmo's Fire. Rob Lowe, Demi Moore, Emilio Estevez, Ally Sheedy, Judd Nelson, Mare Winningham, and Andrew McCarthy make up the ensemble cast, directed by Joel Schumacher.
St. Elmo's Fire is a little self-indulgent, but an icon nonetheless.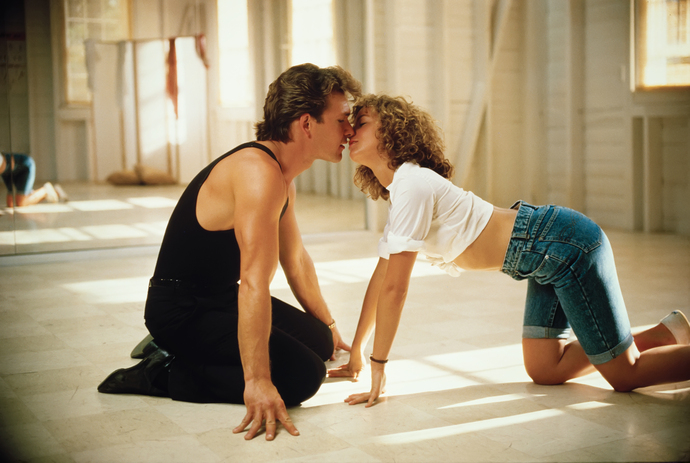 It's well-known trivia that Patrick Swayze and Jennifer Grey didn't get on in real life, but you'd never think it while watching their sizzling chemistry on screen. You can practically feel the heat radiating off this movie!
In the summer of 1963, Baby (played by Jennifer Grey) is on vacation with her parents and falls for a handsome dance instructor, even becoming his new performing (and romantic) partner.
Emile Ardolino's dance movie—loosely based on screenwriter Eleanor Bergstein's own childhood—is bursting with passion, rhythm, and tension. The haze of summer gives Dirty Dancing a dreamy blur, while at its core is a strong, sweaty, and powerful morality tale.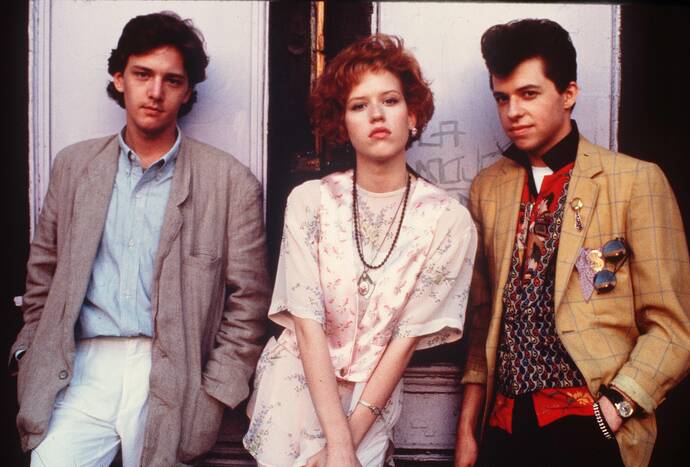 Molly Ringwald and Andrew McCarthy again, this time as two high school students from opposite ends of the class ladder.
While Andie (played by Molly Ringwald) lives in a shabby house with her sickly father, Blane (played by Andrew McCarthy) is one of the "richie" kids. Forbidden to mingle, the two tip-toe around while Andie's eccentric best friend Duckie (played by Jon Cryer) is hopelessly in love with her.
Pretty in Pink is worth watching for the fashion and music alone, absorbing viewers in the texture of 80s teen culture in America. Howard Deutch directs this borderline cult classic, suffusing it with the angst and heartbreak of high school life.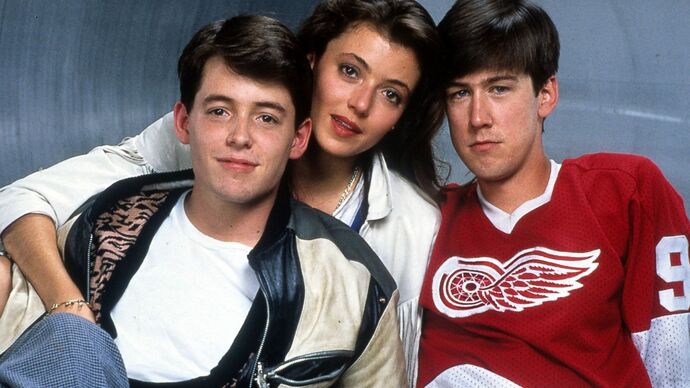 Matthew Broderick is the infamous Ferris Bueller, who's quite the expert at getting time off school.
Through his iconic fourth-wall-breaking narration, Ferris lays out the tricks of the trade for us when it comes to faking illnesses. Though his sister doesn't buy it, his parents let Ferris stay home from his school in Chicago. And boy does he pack a lot in one day!
"Borrowing" a Ferrari to make the most of his last day before graduation, Ferris and his friends cut out to experience the adult-free city life. Be sure to hang around at the end of this John Hughes classic, as there might be a little something waiting at the end of the credits...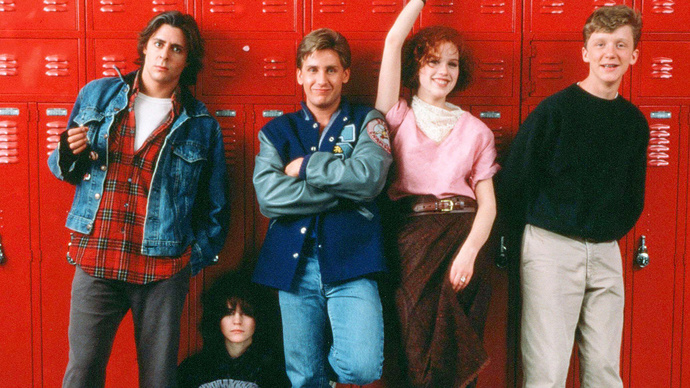 The Nerd, The Princess, The Jock, The Basket Case, The Criminal—these five high school students form the famous Breakfast Club. Emilio Estevez, Anthony Michael Hall, Judd Nelson, Molly Ringwald, and Ally Sheedy play the five moody teens, all from completely different social circles.
With high school so centered on cliques, they experience tension and friction as they all spend a day together in detention. Forced into one room for an entire Saturday, their initial clashes give way to tender moments of confession, friendship, and catharsis.
John Hughes is the director behind this authentic cult classic where the gang dances, smokes, and cries their way into our hearts.