When the truth is unclear, it's not easy to uncover it—especially when people are actively hiding it. The good news is, we have a legal system that's meant to help us get to the bottom of what's what.
Courtroom drama movies are excellent for when you want to excavate truth through biting dialogue. And whether based on a true story or not, we're often treated to themes of righteousness, honor, and justice.
However, as in real life, the facts don't always surface at the right time—if at all—and endings aren't always neatly wrapped in bows.
Here are our picks for the best courtroom drama movies that take us down thrilling legal rabbit holes in search of truth and justice.
15. Bridge of Spies (2015)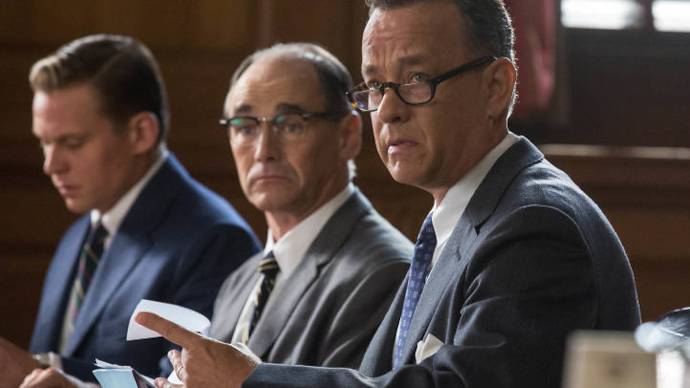 Though only part of the film takes place in a courtroom, Bridge of Spies is worthy of a mention on this list.
At the height of the Cold War, one man is accused of treason and espionage, and many are quick to forget about—or deliberately ignore altogether—his constitutional rights. Except James B. Donovan.
Wonderfully played by Tom Hanks, Donovan assumes the monumental task of upholding what is good and right while continually refusing to break the rules.
Donovan truly believes that everyone has the right to a fair trial, and he fights in the courtroom and on bridges across the world for justice.
14. JFK (1991)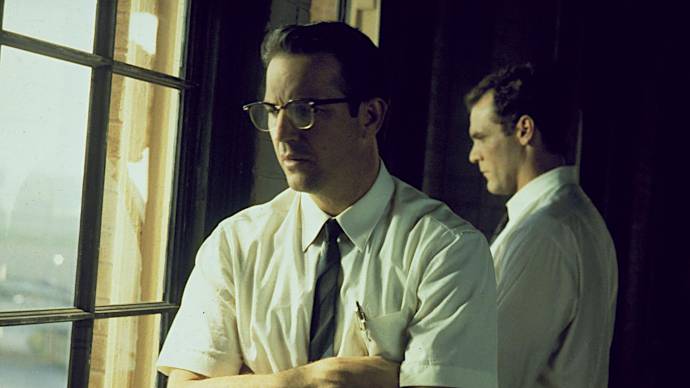 Though it has come under fire for being less factual than it makes itself out to be, Oliver Stone's JFK is still a riveting piece of cinema.
With enthralling monologues that espouse ideals of sincerity and truthfulness, the courtroom scenes in this film have us on the edge of our seat like few others on this list.
JFK's sprawling narrative takes us into one of the most controversial topics of American history and gets us to wonder again and again: What really happened on that day?
Unfortunately, much like Jim Garrison, we can only get so close to the truth before running out of steam. Quick, expedient answers are illusory and we're left with horrible, relentless doubt.
13. The Social Network (2010)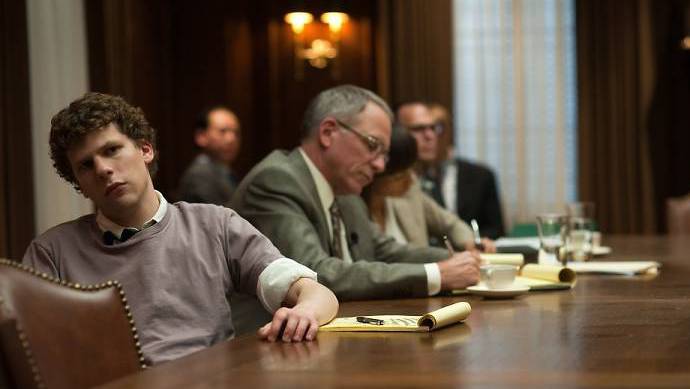 When two good friends turn into bitter enemies, a straightforward legal case ends up morphing into a fiery legal spat.
Part biography of Mark Zuckerberg and part legal drama about the beginnings of Facebook, The Social Network looks at one of the ugly truths that drive our judicial system: money is everything.
This film traces the sad course of events that often transpire before cases ever reach the courtroom. Friendships are left in the dust while jealousy, insecurity, and pride get in the way of the facts—and greed and corruption poison everyone around the central protagonist.
12. Witness for the Prosecution (1957)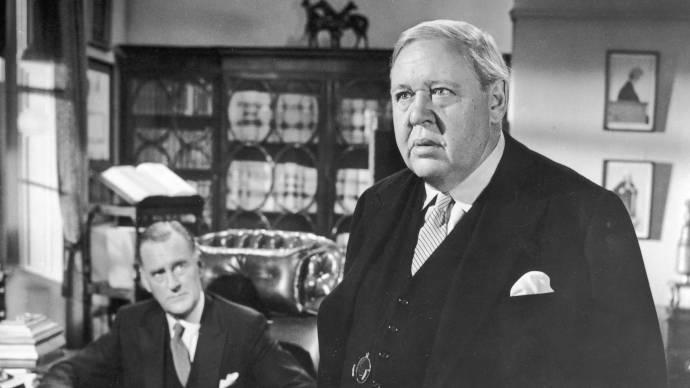 If Alfred Hitchcock ever directed a courtroom drama, it probably would have looked a lot like Witness for the Prosecution.
Director Billy Wilder made a name for himself with comedies, but the legal thriller Witness for the Prosecution still stands as one of his best films, even all these decades later.
Filled with backstabs, double-crosses, and dramatic plot twists, it's a dark tale of murder, greed, and love. What more can you ask for?
11. In the Name of the Father (1993)
In the Name of the Father is a biographical drama based on the Guildford Four, who were wrongfully imprisoned for the 1974 bombing of the Guildford Pub after being coerced into a confession.
The film brings to light the abuses of power committed by the British government during the Northern Ireland conflicts (also known as The Troubles). It's a story about injustice, hope, and despair, representing those who are trapped by a system far bigger than themself.
Adapted from Gerry Conlon's real life, In the Name of the Father is an incredibly powerful film with amazing courtroom scenes.
10. Primal Fear (1996)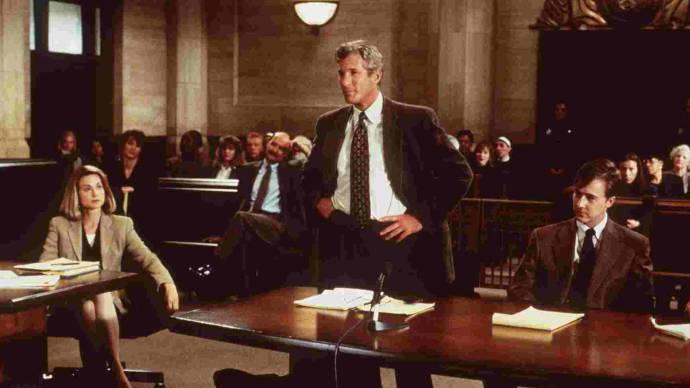 When an altar boy covered in blood runs from the scene of a gruesome murder, he's considered a slam-dunk case for the prosecution. But Martin Vail, played by the perennially self-satisfied Richard Gere, has other things in mind.
Of course, the case has more twists and turns than he could ever have suspected, growing darker and bleaker with each revelation.
In Primal Fear, Edward Norton delivers a career-defining performance at the young age of 27, making this tense courtroom drama even more riveting with his inspired turn as Aaron Stampler.
9. The Accused (1988)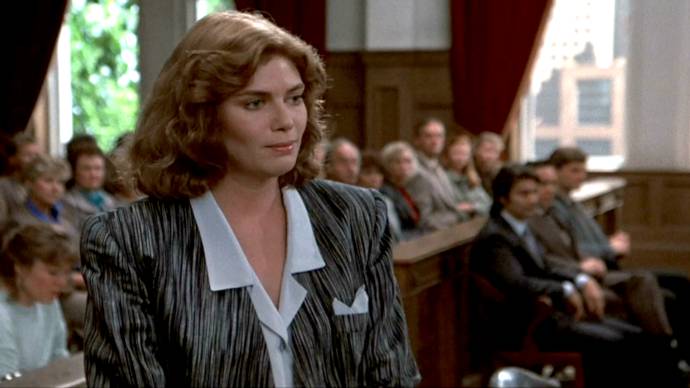 What does responsibility truly mean? The Accused tackles that important question by centering on the story of Sarah Tobias, who seeks justice from everyone involved after she was gang-raped.
Unfortunately, Sarah soon realizes that justice isn't easily found. The courtroom scenes are especially difficult to watch as we witness lawyers incessantly try to discredit Sarah's lived experience.
Based on a real-life trial, The Accused shed light on how judicial systems recognize victims (or don't) in rape cases. Between classism, victim-blaming, and misogyny, it's a film that's just as relevant today as when it was first released.
8. Kramer vs. Kramer (1979)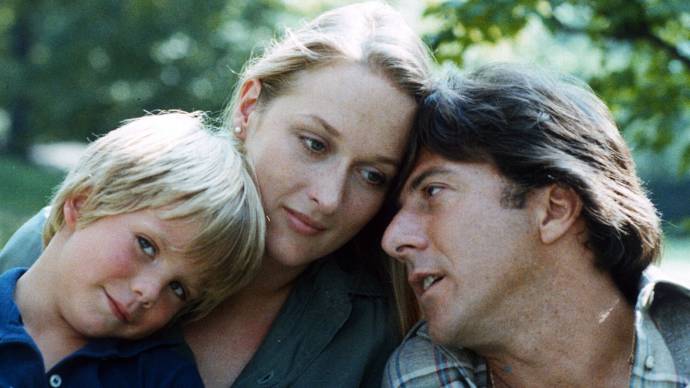 Starring two of the best actors of their generation, it would've been hard for Kramer vs. Kramer to fail. Not only did it not fail, Kramer vs. Kramer went on to become one of the best films of its decade.
After being gone for a while, Joanna Kramer returns to tell Ted, her husband, that she's filing for divorce and will be fighting for custody of their son, Billy.
Dustin Hoffman and Meryl Streep deliver career highlight performances (Streep even won an Oscar for her efforts) in this film that battles with themes of gender roles, parenting, and feminism.
On top of all that, Kramer vs. Kramer looks at the character assassination that often takes place during divorce proceedings, with both Joanna and Ted pulling out all the stops to try and get their way.
7. My Cousin Vinny (1992)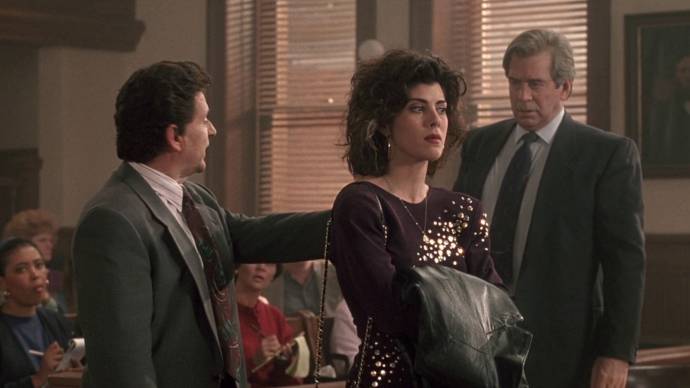 "There have been many courtroom dramas that have glorified The Great American Legal System. This is not one of them."
Yup, that's the tagline to My Cousin Vinny! With Joe Pesci at his comedic best, alongside Oscar-winning Marisa Tomei, this fish-out-of-water story provides us with a whimsical lampooning of the American legal system and various Southern customs.
Though more comedy than drama, My Cousin Vinny does have its serious moments, particularly as it draws attention to the continued use of capital punishment in modern-day America.
Juxtaposing that cruelty up against the boyish faces of Ralph Macchio and Mitchell Whitfield? Well, it all hits a little too close to home.
6. Dark Waters (2019)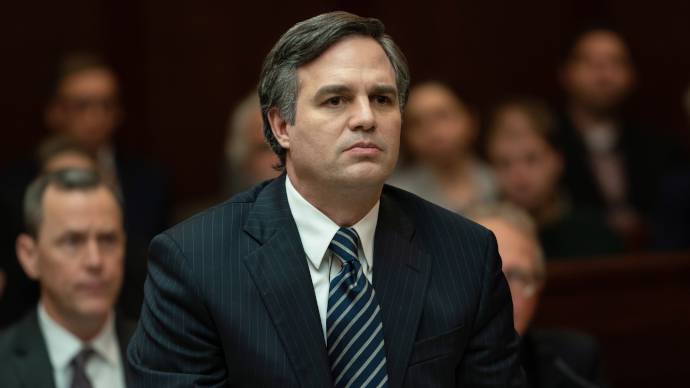 When a man's herd of cows start dying, he knows that chemical company DuPont is to blame. However, no one wants to believe him, and certainly no one wants to help him.
In his desperation, that man turns to Robert Bilott (Mark Ruffalo), a corporate lawyer who normally defends chemical companies.
What follows is a legal battle that takes place over decades. With Bilott switching sides, he begins to discover how corrupt the institutions he worked for really are—and how the law and facts can be manipulated to suit the needs of those in power.
As a film about justice, honesty, and the search for truth, Dark Waters is what every modern legal drama should aspire to be.
5. Philadelphia (1993)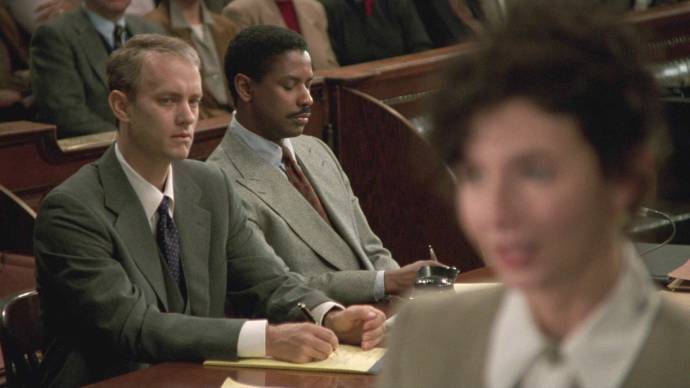 On this list of courtroom drama movies, Tom Hanks finds himself on both sides of the judicial system. In Philadelphia, he stars as Andrew Beckett, a man who's wrongfully fired due to having AIDS.
Made during a time when few films dared to discuss the AIDS epidemic, to address the societal treatment of those who contracted HIV, or to admonish the rampant homophobia in America, Philadelphia stepped up in a big way. Apart from that, it's also a damn good legal drama.
4. A Few Good Men (1992)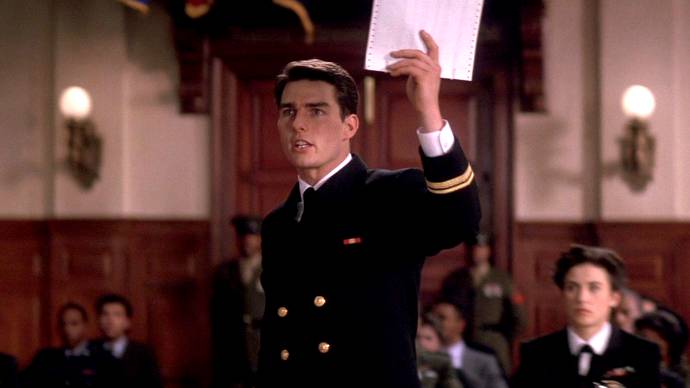 Aaron Sorkin knows how to write a fantastic script. Based on his play of the same name, A Few Good Men features stellar performances by Tom Cruise, Jack Nicholson, Kevin Bacon, Demi Moore, and more.
This legal thriller really knows how to deliver a fight in words. Pitting Cruise and Nicholson against each other, director Rob Reiner delivers so many well-crafted, nail-biting scenes.
A Few Good Men feels about as close as you can get to a physical altercation without anybody actually punching someone.
3. The Verdict (1982)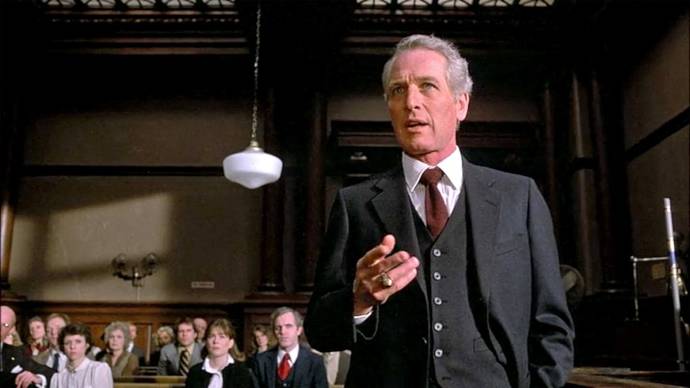 In trying to better his own situation, alcoholic lawyer Frank Galvin (Paul Newman)—who has settled for being an ambulance-chaser—discovers that he's actually fighting the good fight.
Though his clients want to settle the case, Galvin is determined to battle to the bitter end now that he finally has a case worth fighting for.
The Verdict asks us a tough question: What would you do if you've forgotten who you are, you've lost your raison d'être, and you now spend every paycheck on yet another bottle of whiskey?
For Frank Galvin, his answer is to find absolution.
Featuring one of the most emotive closing arguments in the history of cinema, The Verdict's story of social service and personal redemption is one for the ages, a must-watch even today.
2. To Kill a Mockingbird (1962)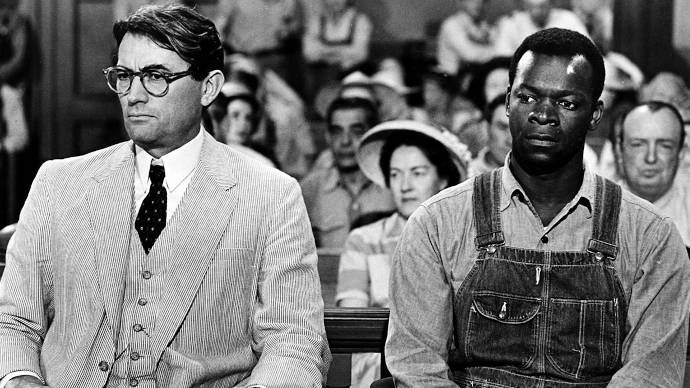 From one of the best novels of all time to one of the best films of all time. Who could've seen that coming?
To Kill a Mockingbird doesn't all take place in a courtroom, but its courtroom scenes are core to everything—so much so that they leave a lasting mark on all viewers.
In this film, we witness the debilitating effects of racism as seen through the eyes of an innocent child, one whose purity will eventually be stained by the wicked imprint of the real world.
To Kill a Mockingbird is one of the greatest courtroom dramas for one reason: it was the first film to accurately depict how justice doesn't always prevail because our judicial institutions are often prejudicial, bigoted, and riddled with corruption.
1. 12 Angry Men (1957)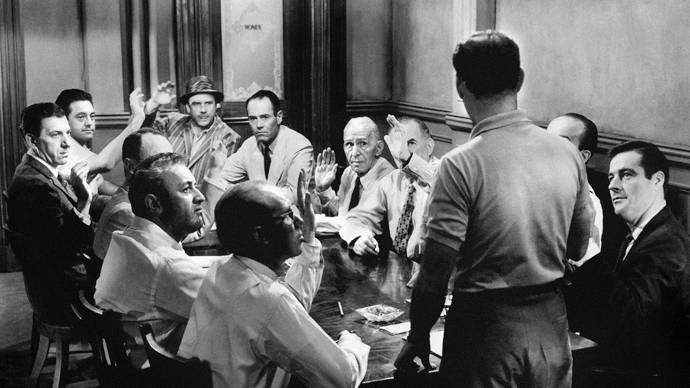 You knew first place was going to be 12 Angry Men, didn't you? If you didn't, it's probably because you haven't seen it yet—in which case you absolutely need to go watch it, pronto!
12 Angry Men does so much with so little. The entire film takes place in a single room, making it one of the best chamber dramas of all time. More than that, the film speaks so many truths about our judicial system in less than 90 minutes of runtime.
As we witness the twelve men of this jury deliberate the case at hand, we're shown the various failings of the American courts.
Some jurors are blinded by their own personal histories or prejudices. Others are coldly dispassionate about the outcome of the case because they'd rather be doing something else. Yet others are slaves to their emotions, swayed by empty rhetoric rather than facts.
All of this is all too true in real-life juries.
However, in the midst of that darkness, there's one jury member who acts as a beacon of light. He believes that the defendant's life is worth at least a conversation, so he argues in favor of the accused and suggests that there's more to the case than meets the eye.
What unfolds is cinematic gold. As the jury begins to examine the case in earnest, true justice begins to reveal itself.
12 Angry Men's ability to critique the pitfalls of our jury system in a way that's absolutely riveting to watch is what makes it deserving of the crown as best courtroom drama of all time.