If you're like me, you love cuddling up with a hot mug of tea, a cozy blanket, and a well-made love story that'll melt your heart and make you cry rivers of tears. It's a very normal activity!
But finding a cinematic love story that fits the bill can be tough. There's nothing worse than settling in for a great romance only to realize your heart didn't flutter even once by the time the credits roll.
From the gentlest romances to the most epic declarations of passion, here are our picks for the best love stories in movies!
20. Love Actually (2003)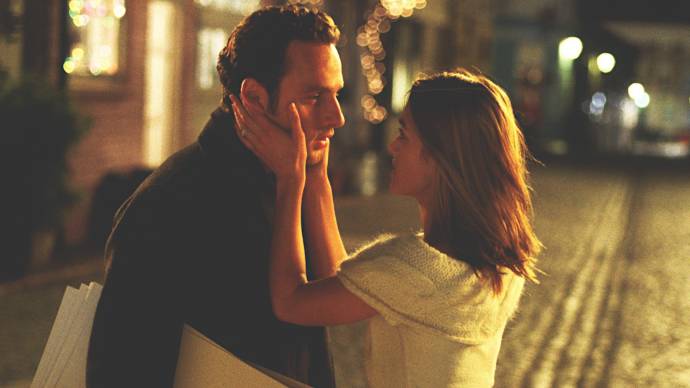 Love Actually is a Christmas-themed classic, one that'll make you cry. In this film, we witness nine intertwined stories between characters and their sentimental lives. All you have to do is pick a favorite!
A must-watch during every year's Christmas holiday season, Love Actually is a bittersweet film that's full of tears—both happy and sad. It's an easy watch with all kinds of endings to the characters' stories.
19. Before Sunrise (1995)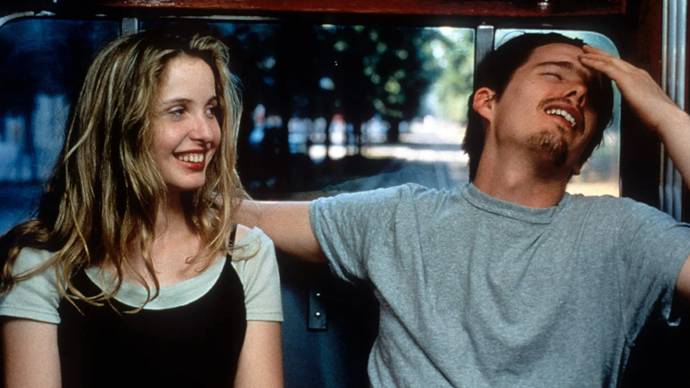 Jesse (played by Ethan Hawke) and Celine (played by Julie Delpy) meet for the first time on a train and their connection is immediate.
So immediate, in fact, that they decide to spend the entire day together, all before moving on with their normal lives.
Before Sunrise is a classic example of the successful indie romance film, and this one even leads into a trilogy. If you like this film, you should definitely follow it up with Before Sunset and Before Midnight.
18. Sabrina (1995)
Sabrina Fairchild (played by Julia Ormond) lives with a rich family, but she's not part of it—because she's the chauffeur's daughter.
Even so, she can't help but fall in love with her father's employer's youngest son, David Larrabee (played by Greg Kinnear).
When her feelings are pretty much ignored, she tries to get over him by moving to Paris and pursuing a career in fashion. Eventually, she comes back a new person and meets David again. Will he notice her this time?
17. When Harry Met Sally (1989)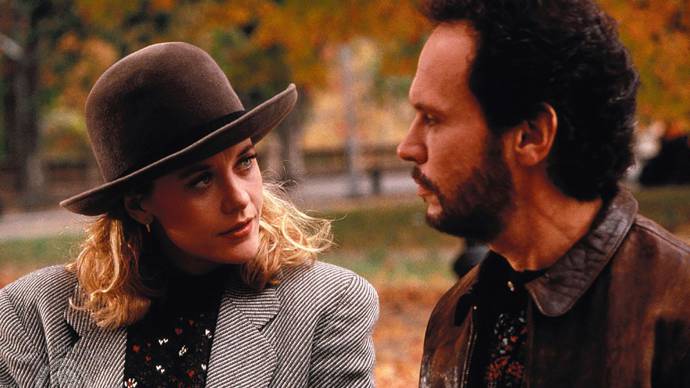 When Harry (played by Billy Crystal) and Sally (played by Meg Ryan) met during college, they disliked each other right from the start. Years later, they stumble into each other again... and fall in love? Nope!
Well, what about when they eventually meet again? Third time's a charm, right? Well, maybe. Or maybe not.
That's what's great about When Harry Met Sally. It isn't just a love story—it's a story about friendship, attachment styles, and human psychology. Packed with clever dialogue and great mockumentary-style sequences, it's a classic masterpiece.
16. Bread and Tulips (2000)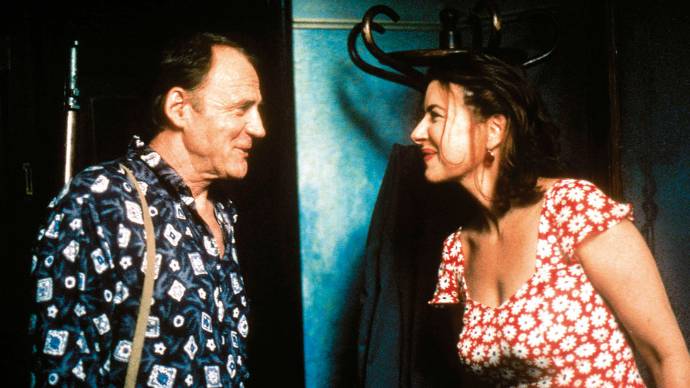 Bread and Tulips is an Italian romance film (originally titled Pane e Tulipani) about second chances.
When Rosalba (played by Licia Maglietta) is left behind at a gas station by her holiday bus, she hitchhikes back home. One of the hitchhikers is going to Venice, though, and she's always wanted to see Venice!
The unhappy housewife Rosalba finds herself in the mysterious city, where she may just make some new friends and even find true love—but her past life won't make it easy for her.
15. French Kiss (1995)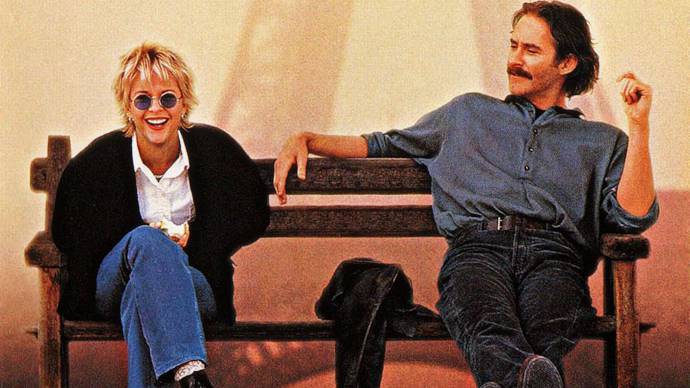 In French Kiss, Kate (played by Meg Ryan) flies across the Atlantic Ocean to win back her fiancé who fell in love with a younger French woman during a work trip.
Combined with her fear of flying and distaste for French cuisine, it's all quite the nightmare for her.
But she's on a mission and she won't let anything stop her—at least, until she runs into a charming Frenchman with a secret. At the end of the day, France might reveal itself to be better than she thought.
14. The Holiday (2006)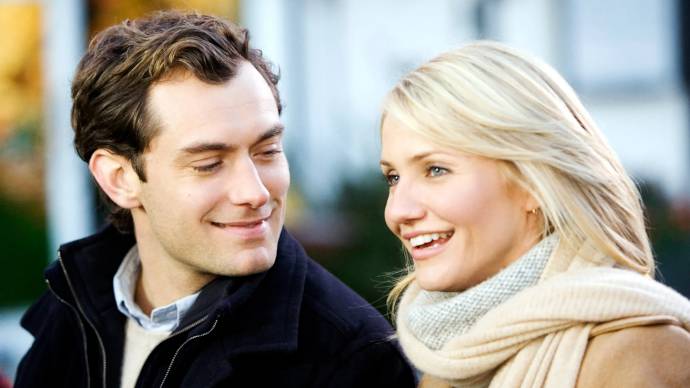 Christmas-themed and wholesome, The Holiday tells the fateful story of two women who don't even know each other.
Amanda (played by Cameron Diaz) is a successful self-made overachiever living in Los Angeles, whose boyfriend ends up cheating on her. Iris (played by Kate Winslet) is a sensitive journalist who finds out that the man she loves led her on and married another.
Amanda and Iris both desperately need holidays, so they... switch homes? In separate countries? Yes! And, of course, they each end up meeting local guys who bring love with them.
13. The Notebook (2004)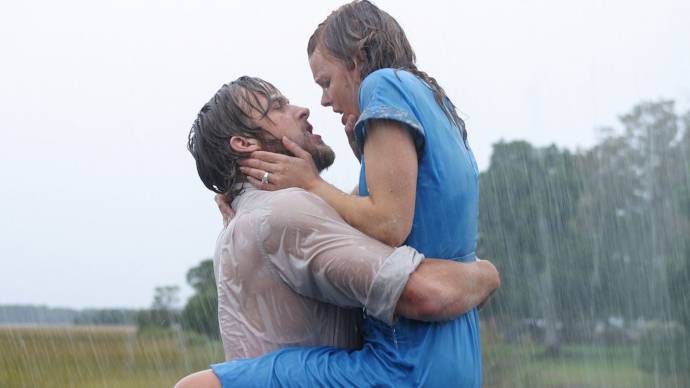 Allie (played by Rachel McAdams) and Noah (played by Ryan Gosling) met when they were just teenagers. Her family wants them apart, however, and they do everything in their power to make it so.
But love always finds a way! They meet again years later and they still remember each other. Will love win this time? The Notebook is another classic romance film that'll make you cry all your tears.
12. The Tiger and the Snow (2005)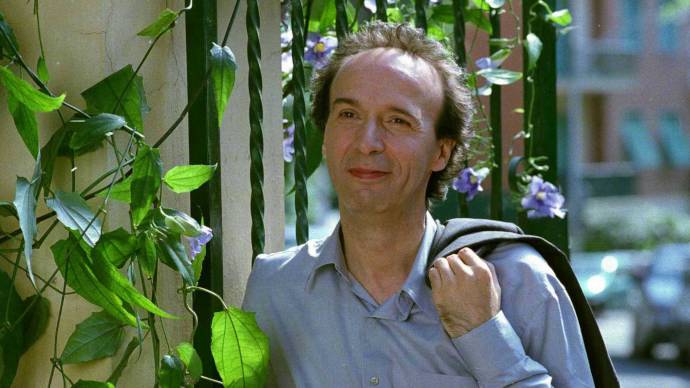 Attilio (played by Roberto Benigni) is a divorced older man with two teenaged daughters, and he's hopelessly in love with his journalist co-worker Vittoria (played by Nicoletta Braschi).
He's constantly trying to win her over, doing things like following her around (as amicably as that can be) and manufacturing ways for them to talk. In return, she's evasive but full of mixed signals.
One day, Vittoria travels to Iraq to interview a subject, but she ends up wounded by the war in that country. Will he go there? Or will he let her go? The Tiger and the Snow is an odd love story that depicts how desperate we can become when we're afraid of losing a loved one.
11. About Time (2013)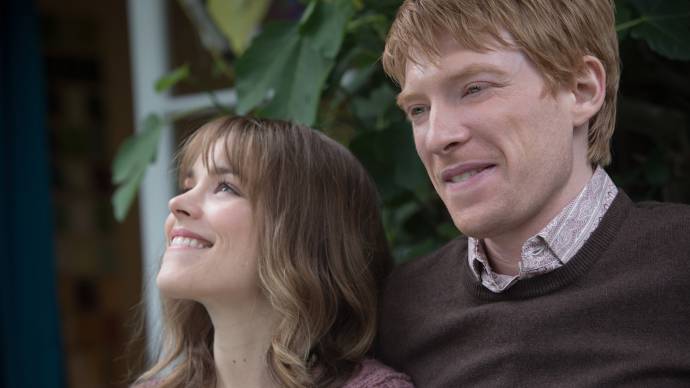 About Time is the story of Tim Lake (played by Domhnall Gleeson), a young man whose life is flipped on its head on his 21st birthday. Why? Because he learns a secret: the men of the Lake family can time travel!
The film takes us along with Tim in his pursuit of love and happiness. He makes mistakes and use his supernatural ability to fix them. He has a good heart and ultimately makes good choices.
But About Time is far deeper than you might expect from its premise, as this sentimental film explores themes of grief and family.
10. The Perks of Being a Wallflower (2012)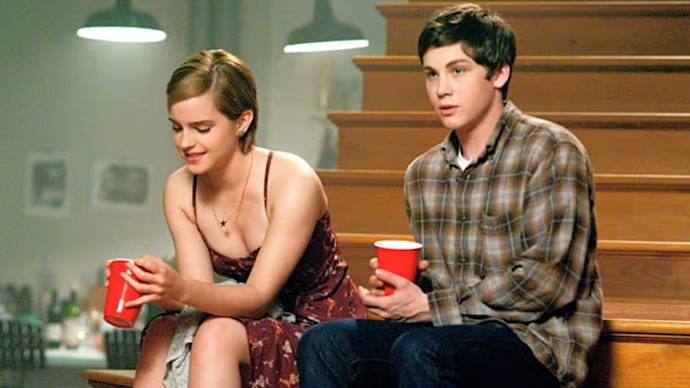 Charlie (played by Logan Lerman) is socially awkward. One day, to his surprise, two older students—Sam (played by Emma Watson) and Patrick (played by Ezra Miller)—decide to befriend him.
The Perks of Being a Wallflower is a coming-of-age story that engages with themes of sexuality, identity, and belonging. The film does explore romantic love as well, of course, but it's also about friendship and platonic attachments to people.
9. Uomo d'Acqua Dolce (1997)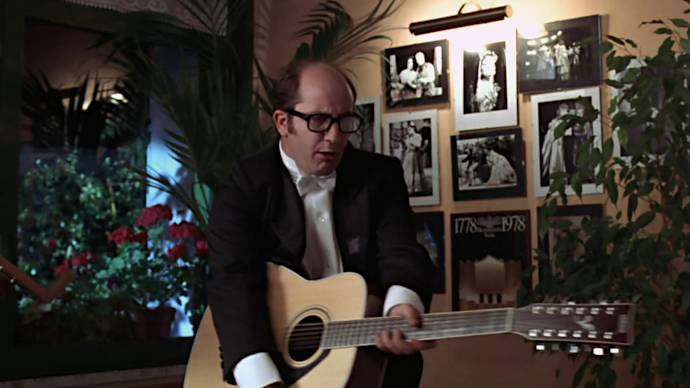 Uomo d'Acqua Dolce is an Italian comedy film about a man named Antonio, who goes to the store to buy mushrooms for his pregnant wife. While there, he gets hit in the head and loses his memory.
He makes it back home five years later, unaware that time has passed—and he finds out that everything has changed. He's lost his family and he'll do everything he can to get them back.
8. Marriage Story (2019)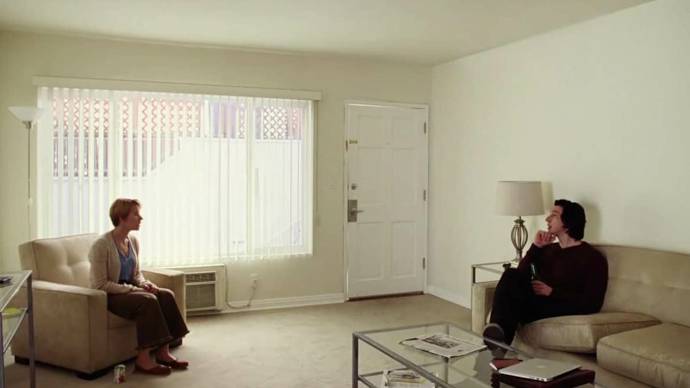 Not all romantic films are about newly born love stories. Some of the best romantic movies about love stories coming to an end.
That's the case with Marriage Story, which follows the divorce proceedings of Charlie (played by Adam Driver) and Nicole (played by Scarlett Johansson).
They loved each other a lot at one point in time, but their marriage has broken and they must navigate that while keeping their family intact. It's heartbreaking yet beautifully compassionate.
7. Titanic (1997)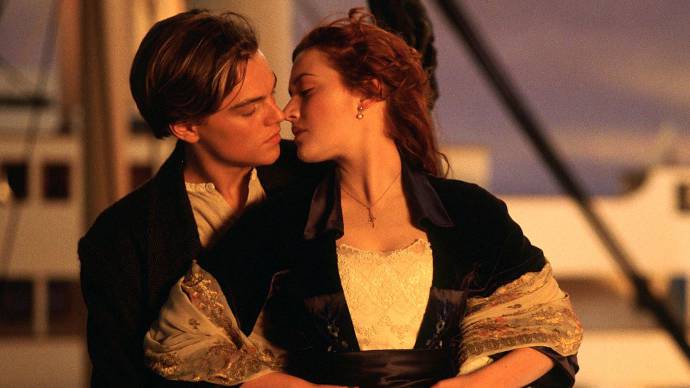 What a classic! Rose (played by Kate Winslet) is a wealthy girl who's pressured to marry a man she despises, while Jack (played by Leonardo DiCaprio) is a poor artist with a heart of gold.
The two of them embark on the Titanic's maiden voyage and set out on a transatlantic cruise that'll change their lives forever.
Titanic is a must-watch romance drama film that's eager to explore the depths of this unexpected relationship across social classes. The historic shipwreck is just the backdrop to this drama-laden tale.
6. The English Patient (1996)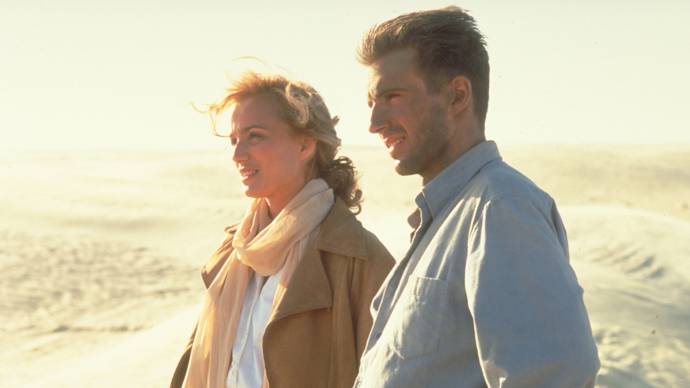 Set toward the end of WW2, The English Patient centers on a young nurse Hana (played by Juliette Binoche) as she tends to the wounds of a badly burned plane crash victim (played by Ralph Fiennes).
Through a series of flashbacks, the man recalls his life, his regrets, and his lost love. It's a poetic rendition of the pilot's story, who narrates his past while Hana overcomes her own grief through his tales.
5. Amour (2012)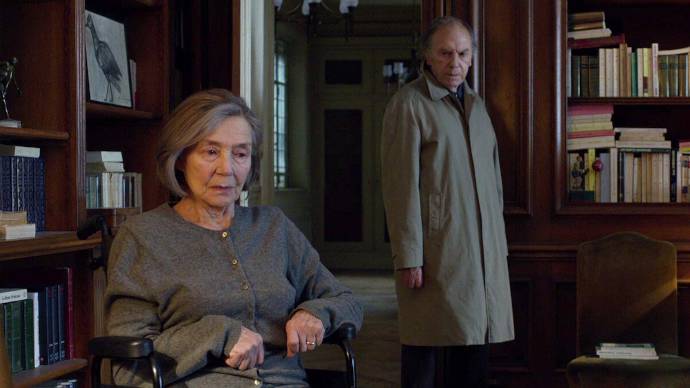 Most of us want to grow old with someone by our side, but many of us don't know what all those years will have in store for us.
Amour is a bittersweet French film about a long-lasting couple who have to face down the troubles and difficulties of old age.
Georges (played by Jean-Louis Trintignant) and Anne (played by Emmanuelle Riva) are both in their eighties and have been together forever. One day, Anne suffers a stroke—and their bond is tested in ways unlike ever before.
What is love truly about? Amour shows you plainly on screen, and you won't be able to forget. Beware: this is not an easy watch.
4. Saturn in Opposition (2007)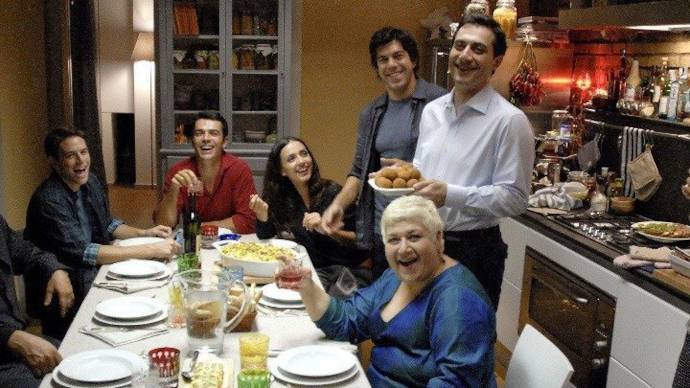 Saturn in Opposition (originally titled Saturno Contro) is an Italian-Turkish film about a group of friends and their shared stories in the aftermath of one of their member's sudden death.
One couple in particular, Davide (played by Pierfrancesco Favino) and Lorenzo (played by Luca Argentero), have been together for a while and even now share an apartment. However, things take a sharp turn when an irreversible tragedy befalls one of them.
Saturn in Opposition is far from a happy film as it engages with themes of grief, death, and loss. Yet, its take on life is quite optimistic, and by the end you'll be bawling as you call your loved ones.
3. Atonement (2007)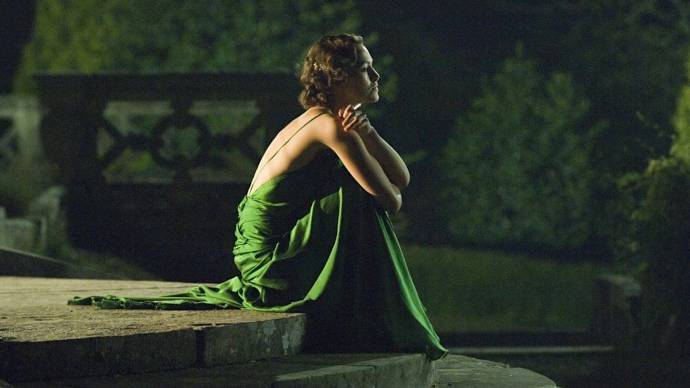 Unjustly charged with a crime he didn't commit, Robbie (played by James McAvoy) is forced to leave his beloved Cecilia (played by Keira Knightley).
Why was he charged? Because his lover's sister, Briony (played by Saoirse Ronan), saw something she didn't understand—and that misunderstanding turns into a much bigger mess.
Convinced that she's doing something right, Briony changes the futures of both her sister and her sister's lover forever—and must then live with the guilt and remorse that comes from it.
Atonement is a devastating love story that engages with heavy themes. While it's an incredible movie, it's not an easy watch.
2. A Star Is Born (2018)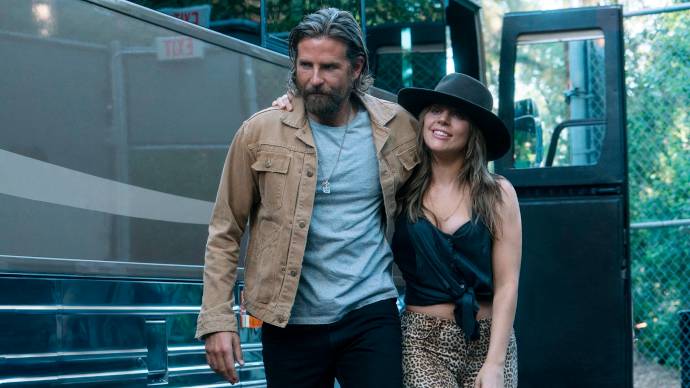 In A Star Is Born, Ally (played by Lady Gaga) dreams of being a singer, but her career has never taken off like she hoped it would.
One day, destiny comes knocking on her door when the troubled-but-successful musician Jackson Maine (played by Bradley Cooper) asks her to join him for a concert. It's an opportunity she can't refuse.
A Star Is Born is partly about Ally's singing career, but more importantly about her love story with Jack. It's not a lighthearted movie and should be picked carefully if you are extremely sensitive.
1. Brokeback Mountain (2005)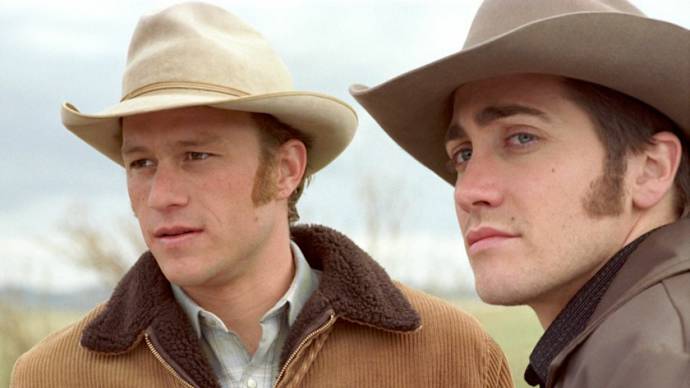 Brokeback Mountain centers on Ennis (played by Heath Ledger) and Jack (played by Jake Gyllenhaal), who are two ranch workers who spend a season up on Brokeback Mountain only to fall in love.
But open love isn't easy for two men in their position, with Ennis particularly frightful of embracing his homosexuality ever since he was a kid and saw a man tortured and killed for suspected homosexuality.
Brokeback Mountain isn't just a contender for greatest cinematic love story of all time, but it's deservingly remembered as one of the best movies ever made, period.