Marriage can be total bliss or riddled with difficulty. Most of the times, it seems to settle somewhere in between.
While it's often romanticized in romcoms, marriage is a tricky union between two people that's designed to last from when the ink touches the certificate all the way 'til they're parted by death.
Of course, staying together through thick and thin isn't easy. Filmmakers know this, which is why there have been so many great movies about couples dealing with their marriages.
Here are our picks for the best movies about marriage, which show us that holy matrimony isn't always sunshine and rainbows.
15. Babel (2006)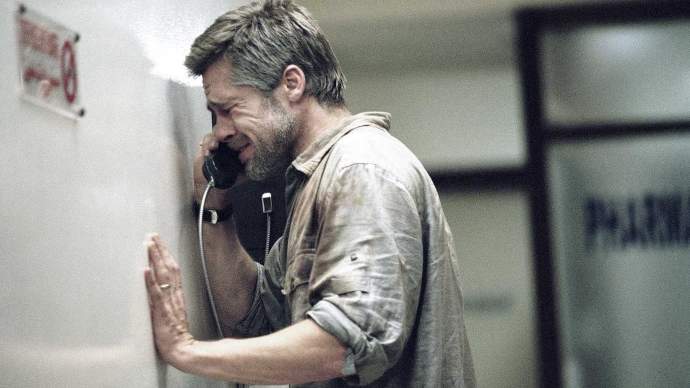 Directed by Alejandro González Iñárritu, Babel is simultaneously about distance and proximity, love and resentment.
One of the film's storylines centers on Susan (played by Cate Blanchett) and Richard (played by Brad Pitt), an embittered married couple who are holidaying in Morocco.
Though the film doesn't spend the entirety of its runtime with them, it easily could. Between their stares, you can sense an entire history that could easily open up right before you.
As the final film in Iñárritu's aptly named Death Trilogy, Babel exhibits a unique understanding of the connection married couples share and the actual fragility of human connections.
14. Carol (2015)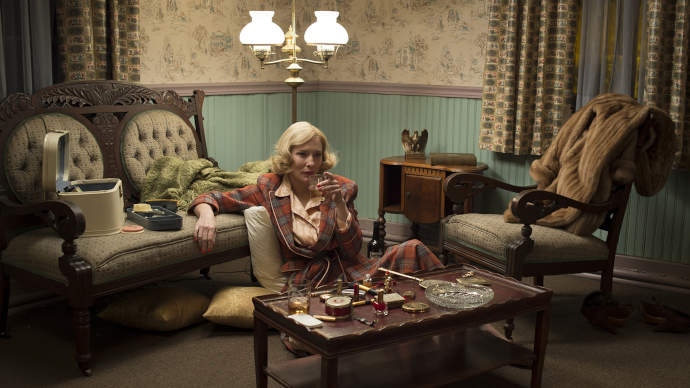 Directed by Todd Haynes, Carol examines the difficulties experienced by those who are hiding in their marriages.
In 1950s New York, Carol Aird (played by Cate Blanchett) begins to become bolder about her homosexuality and starts dating the local shop-girl Therese Belivet (played by Rooney Mara).
However, this results in bigger and more extreme complications in her marriage with her husband Harge (played by Kyle Chandler).
13. Nocturnal Animals (2016)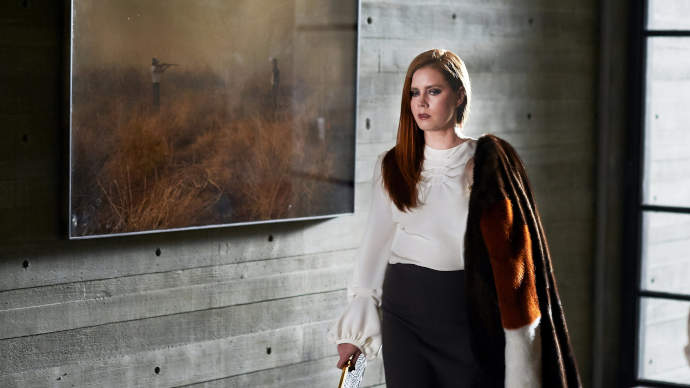 Perhaps the most disturbing film about marriage on our list, Nocturnal Animals is a story that turns the secrets in marriage into the subject of a horror-thriller.
When a less-than-happily married woman (played by Amy Adams) receives a novel dedicated to her written by her ex-husband (played by Jake Gyllenhaal), she realizes she must face the truth of what occurred in their marriage.
Directed by Tom Ford and with stunning performances by both Amy Adams and Jake Gyllenhaal, Nocturnal Animals is riveting.
12. The Marriage of Maria Braun (1979)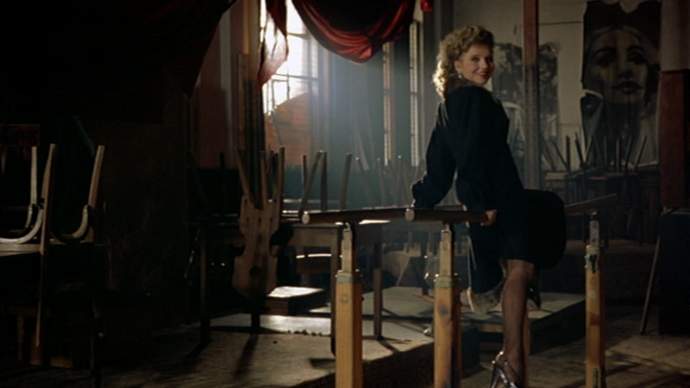 Directed by Rainer Werner Fassbinder, The Marriage of Maria Braun isn't exactly a happy one. But then again, Fassbinder was never exactly known for making happy movies.
The story looks at Maria Braun (played by Hanna Schygulla), who marries Hermann (played by Klaus Löwitsch) right before he's shipped off for war. When the war concludes, it's understood by all that Hermann unfortunately died in battle.
So, the bereaved Maria starts a romantic entanglement with an American named Bill (played by George Byrd). But when Hermann returns, alive and shocked, tragedy soon follows...
11. Eyes Wide Shut (1999)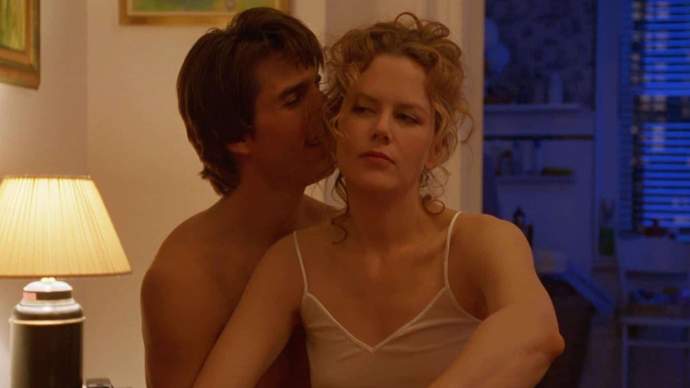 Directed by Stanley Kubrick in what would be his final film, Eyes Wide Shut is an underrated masterpiece.
The marriage between Bill (played by Tom Cruise) and Alice (played by Nicole Kidman) seems perfect. But after Alice makes a startling admission about her fantasies, Bill grows more paranoid, suspicious, and lost in the streets of New York.
Eyes Wide Shut is a film that probes at the mysterious quality of marriage: being with someone your whole life without ever truly knowing them the entire time.
10. A Woman Under the Influence (1974)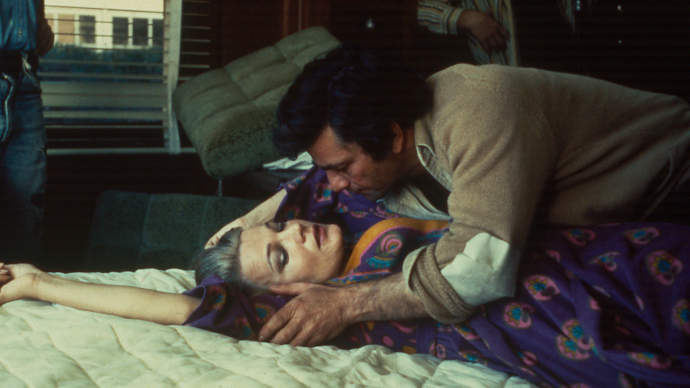 Directed by John Cassavetes, A Woman Under the Influence is representative of the turn of history.
Mabel Longhetti (played by Gena Rowlands) is an LA housewife and mother with a drinking habit. After exhibiting strange behavior, it leads to marital strife with her husband Nick (played by Peter Falk).
A Woman Under the Influence went on to receive Academy Award nominations for Best Actress and Best Director, and it was also one of the first 50 films preserved in the US National Film Registry.
9. American Beauty (1999)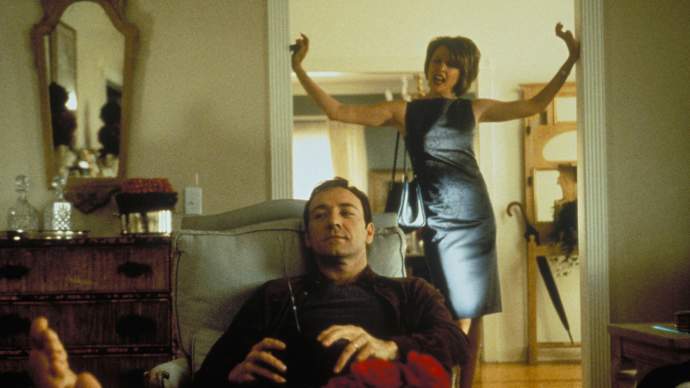 Directed by Sam Mendes, American Beauty is a tragicomedy like few others have ever been able to pull off.
The story centers on Lester Burnham (played by Kevin Spacey) and his midlife crisis. Stuck in a marriage with a woman he loathes and who loathes him back, he realizes that he has little passion for life.
He decides that he needs to find his raison d'être. Meanwhile, his wife is off doing the same with the help of another man...
Providing whimsical and philosophical insights into life, love, and marriage, American Beauty deservedly went on to win the Academy Award for Best Picture.
8. A Swedish Love Story (1970)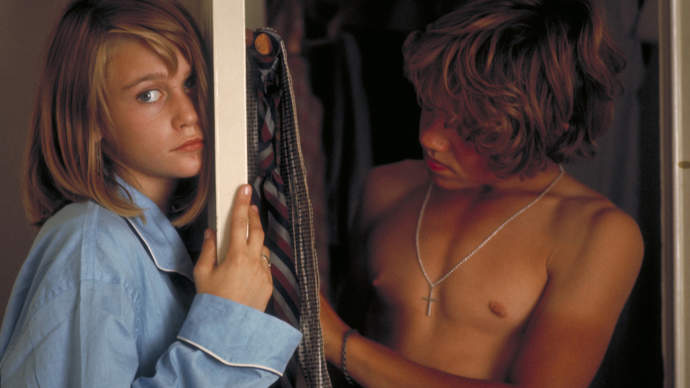 A Swedish Love Story is set in Sweden and follows the love stories of several characters over the course of a long summer, with the primary storyline tracking two teenagers infatuated with each other.
However, what happens behind the scenes with their parents and the progress of their marriage offers a grim depiction of what such romance turns into: the dwindling embers of passion.
Directed by Roy Andersson, A Swedish Love Story is an underappreciated gem with a subtle but honest depiction of marriage.
7. Revolutionary Road (2008)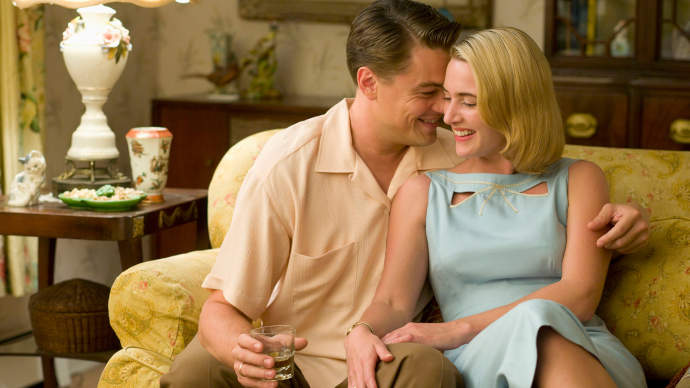 Another great movie on this list directed by Sam Mendes, Revolutionary Road is an absolute tragedy of marriage.
Set in 1950s Connecticut, April (played by Kate Winslet) and Frank (played by Leonardo DiCaprio) have the biggest plans ahead of them: they're going to move to Paris and live in luxury.
However, an unexpected pregnancy causes their idyllic life to crumble before them, and they're left to pick up the pieces.
In Revolutionary Road, Leonardo DiCaprio and Kate Winslet reunited after Titanic to give performances that solidified their statuses as some of Hollywood's greatest living thespians.
6. Marriage Story (2019)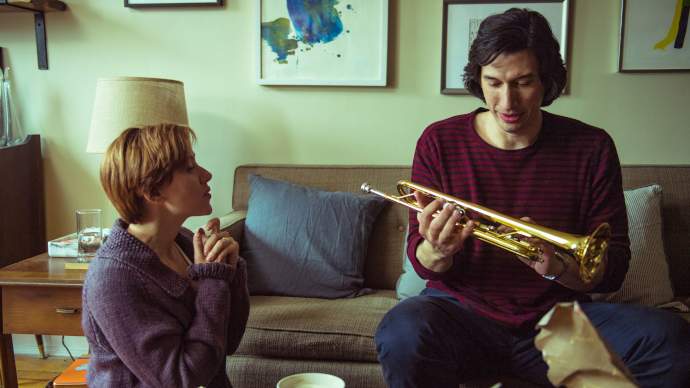 Directed by Noah Baumbach, Marriage Story became an international sensation in part for the stunning performances given by both Adam Driver and Scarlett Johansson.
At the start, we see our married duo in marriage counseling. However, it doesn't take long for us to discover that the pair of them are close to taking drastic action against each other.
A stirring and poignant drama about the complexities of marriage, Marriage Story is one of Noah Baumbach's best films and one of the best depictions of the struggles of marriage.
5. Blue Valentine (2010)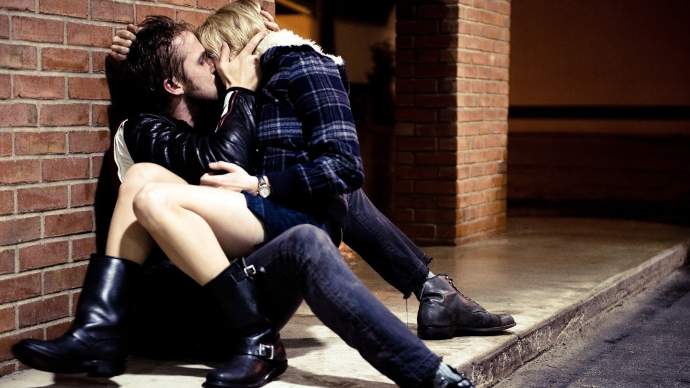 Directed by Derek Cianfrance, Blue Valentine doesn't depict a positive image of what married life is like.
The film centers on Cindy (played by Michelle Williams) and Dean (played by Ryan Gosling), chronicling the course of their relationship over many years.
The plot doesn't necessarily have a direction. Instead, we just witness the development of these two individuals as they increasingly struggle to justify their union together.
Ryan Gosling and Michelle Williams give tour-de-force performances that make Blue Valentine a must-watch for anyone who's been in a difficult relationship.
4. Guess Who's Coming to Dinner (1967)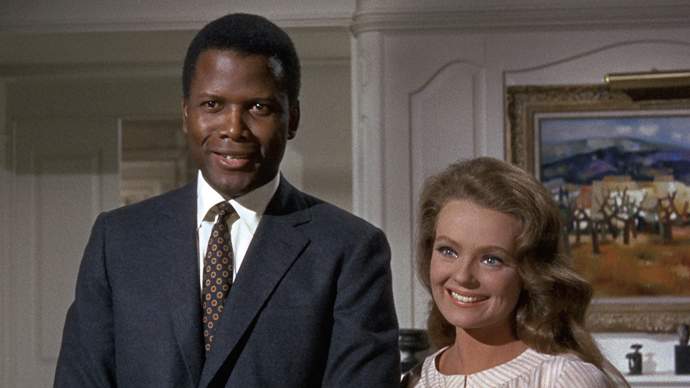 Directed by Stanley Kramer, Guess Who's Coming to Dinner isn't just a film about marriage—it's a strikingly political film that challenged an entire generation with interracial marriage.
When Joey (played by Katharine Houghton) takes her new boyfriend John (played by Sidney Poitier) home to meet her parents, he suspects there will be issues. Why? Because John is black.
At dinner, when they announce that they're engaged to be married, things become even more tense.
Guess Who's Coming to Dinner is one of the greatest chamber drama films for how it encapsulates the importance of marriage and being with the person you love, even against all odds.
3. Amour (2012)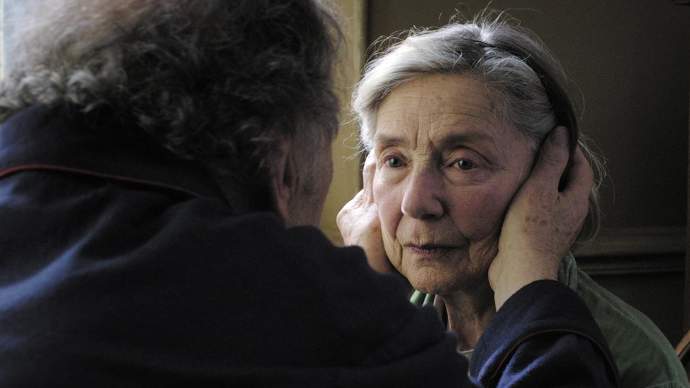 Directed by Michael Haneke, Amour is a devastatingly tough movie—not because it's about the dissolution of marriage, but because it's about a marriage that's tested by the looming presence of death.
Octogenarians Georges (played by Jean-Louis Trintignant) and Anne (played by Emmanuelle Riva) enjoy their day-to-day life together until everything changes when Anne suddenly suffers a stroke.
Amour follows their attempts to cope with their new situation, and the result is a phenomenal film about marriage, old age, and true love. This tear-jerker will genuinely stay with you forever.
2. Before Midnight (2013)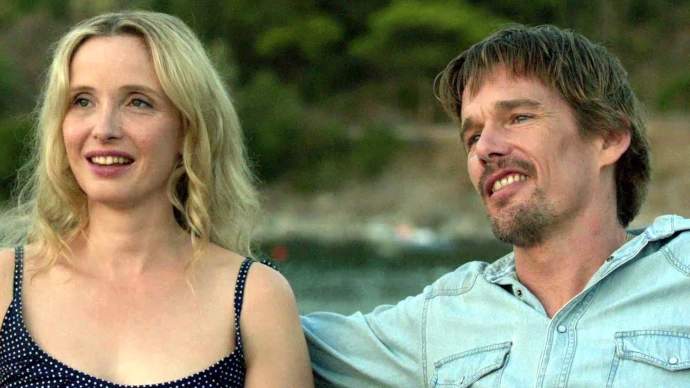 Directed by Richard Linklater, Before Midnight represents the crowning achievement of his cinematic career in The Before Trilogy.
With Before Midnight, we return to the relationship between Jesse (played by Ethan Hawke) and Celine (played by Julie Delpy), and we get to see how their lives have developed now that they're a fully-fledged couple.
While they're on holiday in Greece, they spend the final night of their stay talking about how they would do things differently if they could do it all over again.
Starring Ethan Hawke and Julie Delpy in the roles that made them famous, Before Midnight is the ultimate culmination of a most fantastic story about love, romance, and marriage.
1. Scenes From a Marriage (1974)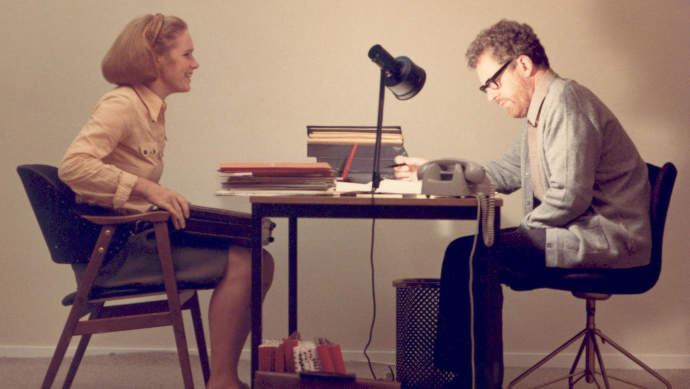 Ingmar Bergman is widely regarded as one of the best filmmakers to ever do it. His deeply personal and emotionally rich works have been studied and praised all around the world.
Because of this, it should come as no surprise that he crafted a masterpiece film about his own experiences with marriage.
Scenes From a Marriage is exactly what it says on the tin: a series of vignettes that are loosely strung together to showcase the peaks and valleys of a life-long commitment with another person.
Released as both a three-hour film and a six-hour miniseries, Scenes From a Marriage explores the strain, the ease, the frustrations, the joys, the failures, and the triumphs of marriage.
For this reason, this epic narrative ranks as our top pick for the all-time best film about marriage ever made.