A single main plotline isn't always the most interesting direction for a story. Sometimes, it's more interesting to explore many different—but individually smaller—stories that are lightly related in some way.
Enter, the anthology movie! Anthology movies can be thought of as collections of short films, where each short film is its own distinct story, but all of them share something in common.
Maybe they all take place in the same fictional world, or maybe they all explore the same particular theme. The best anthology movies know how to weave these elements together without feeling disjointed.
Here are our picks for the best anthology movies of all time, why they stand out, and what they did right.
10. Ghost Stories (2017)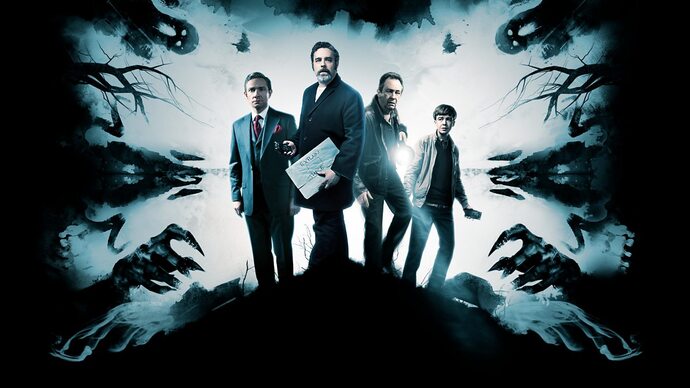 Ghost Stories was adapted from Jeremy Dyson and Andy Nyman's 2010 stage play, with Nyman reprising his starring role as Philip Goodman, a professor who debunks famous psychics.
Professor Philip Goodman is called to investigate three paranormal incidents, which play out separately:
A night watchman (played by Paul Whitehouse) with locked-in syndrome, haunted by the ghost of a little girl.
A satanic teenager (played by Alex Lawther) who runs over a monster in the woods.
A wealthy financier (played by Martin Freeman) who believes there's a poltergeist in his house.
At first, Philip clutches at straws for rational explanations, but they all end up connected in horrifying ways with a clever ending.
9. Paris, Je T'aime (2006)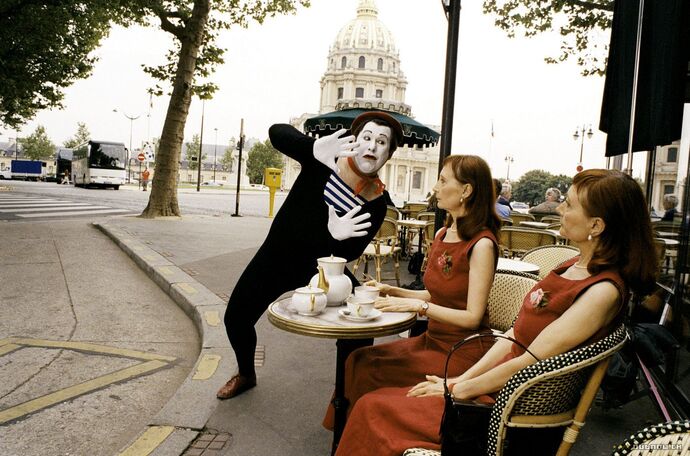 Paris, Je T'aime (translated as Paris, I Love You) is an ode to the most romantic city in the world. The film was originally intended to be 22 short films—one for each Paris arrondissement—but two of them didn't flow into the narrative smoothly so they got cut.
That said, 22 directors still worked on the project (including Gus Van Sant, Gérard Depardieu, Alfonso Cuarón, and the Coen brothers!), who gifted us with two hours of Parisian bliss.
Paris, Je T'aime was the first feature film to be mastered in 4K, fully encompassing love stories, comedies, drama, grief, ghosts, mime artists, and heartbreak.
8. New York Stories (1989)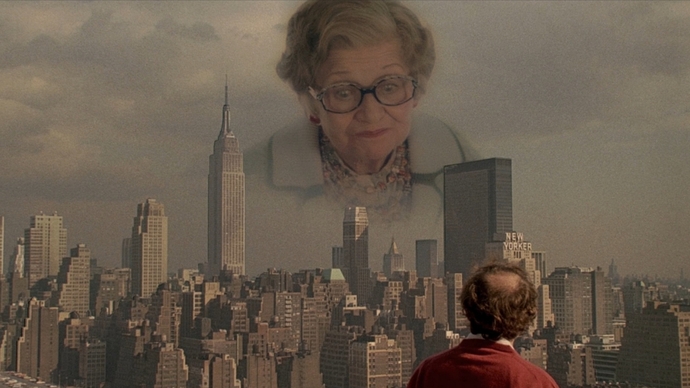 Woody Allen, Francis Ford Coppola, and Martin Scorsese? Uh, yes please! In 1989, these three established directors teamed up to bring us a three-part movie centered in New York City.
First, Scorsese's Life Lessons about an uninspired artist fueled by rage. Second, Coppola's Life Without Zoë where a little girl returns stolen jewelry to an Arab princess. Third, Allen's Oedipus Wrecks starring himself as a lawyer who accidently wishes his mother out of existence.
The famed directors set the bar high for New York Stories, but only partially lived up to expectations. Critics thought Scorsese trumped the other two stories, but the whole film is worth watching just for his!
7. Black Sabbath (1963)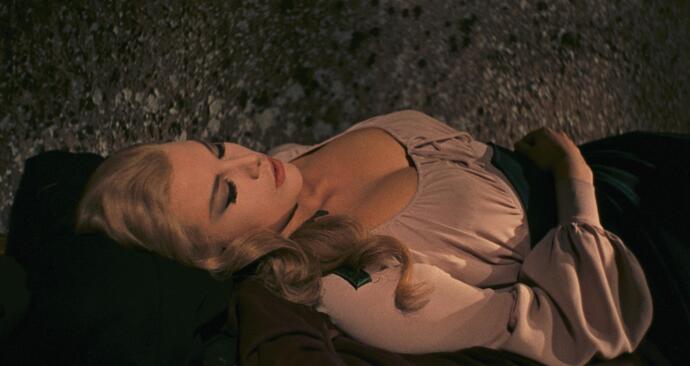 Black Sabbath is comprised of three stories: The Telephone, The Wurdulak, and The Drop of Water. Each one is introduced by Boris Karloff, an English actor best known for his portrayal of Frankenstein's monster in Frankenstein (1931). How fitting for a horror film!
Directed by Italian filmmaker Mario Bava, Black Sabbath takes us across France, Serbia, and London, where innocent people from across history are tormented by murderers and spirits.
The writers behind this low-budget international movie are hard to find, and it ended up being a commercial flop. It's only recently that Black Sabbath started being celebrated as a horror masterpiece.
6. Grand Hotel (1932)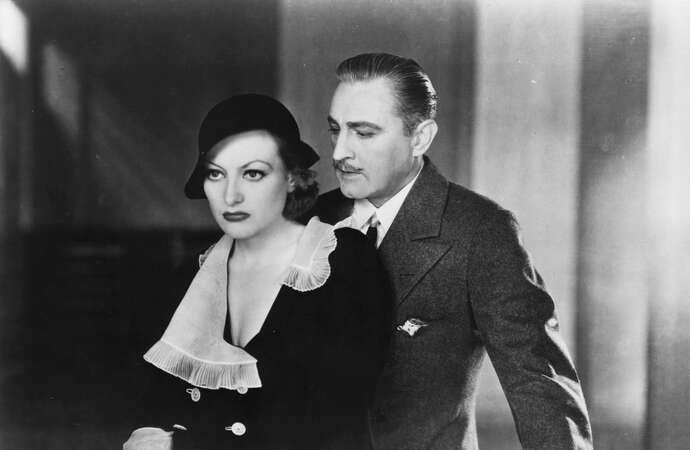 Grand Hotel was the first anthology movie ever made (alongside Paramount's If I Had a Million, released in the same year). Produced by MGM, Grand Hotel still holds up well today!
Edmund Goulding's pre-Code drama boasts an all-star cast, including Greta Garbo, John Barrymore, Joan Crawford, and Wallace Beery. It's set in Berlin's wealthy Grand Hotel, where the lives of five different guests come together in strange ways.
Grand Hotel has had a bunch of remakes and musicals since the 1930s, and it even won an Oscar for Best Picture.
5. Sin City (2005)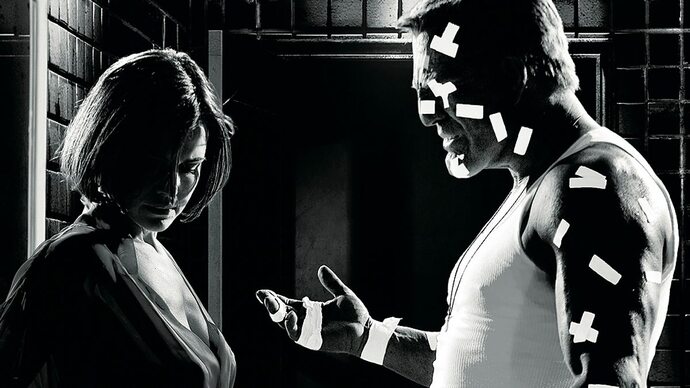 Sin City is unique for a lot of reasons. Not only is it an anthology film that combines all of Frank Miller's individual comic books together, but it's designed to look like a comic book, too!
The black-and-white neo-noir film animates its ensemble cast—Jessica Alba, Benicio del Toro, Brittany Murphy, Clive Owen, Mickey Rourke, Bruce Willis, and Elijah Wood—into a cartoon/live-action hybrid. Of course, this unusual approach does make Sin City a niche taste.
That said, Sin City is an excellent exploration of the seedy underworld of the fictional Basin City, modeled after New York and Los Angeles.
4. Twilight Zone: The Movie (1983)
The Twilight Zone itself, created by Rod Serling, is the quintessential example of anthology television. In the 1980s, John Landis, Steven Spielberg, Joe Dante, and George Miller made a movie spin-off.
Twilight Zone: The Movie is cut into four segments. The first scene was written specifically for the film, which listens in on two men discussing their favorite (and scariest) episodes of The Twilight Zone.
Their picks ("A Quality of Mercy," "Kick the Can," "It's a Good Life") play out as remakes of the originals. But what's even creepier than the movie? The cursed stories that came from its production...
3. Monty Python and the Holy Grail (1975)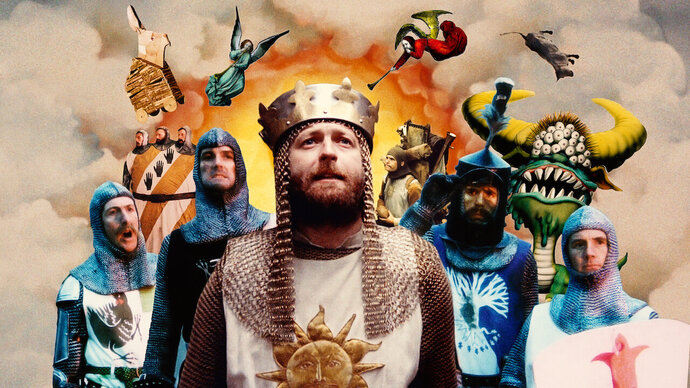 The British comedy troupe Monty Python made three anthology movies akin to their TV sketch shows: Monty Python and the Holy Grail, Monty Python's Life of Brian (1979), and Monty Python's The Meaning of Life (1983).
Graham Chapman, John Cleese, Terry Gilliam, Eric Idle, Terry Jones, and Michael Palin make up the classic British comedy gang, who first graced us with their 1969 TV anthology series Monty Python's Flying Circus.
Most fans agree the first film is the best, which unfolds during medieval times to poke fun at Arthurian legends. Each Monty Python member plays multiple roles in the film, and it's just a blast to watch.
2. The Ballad of Buster Scruggs (2018)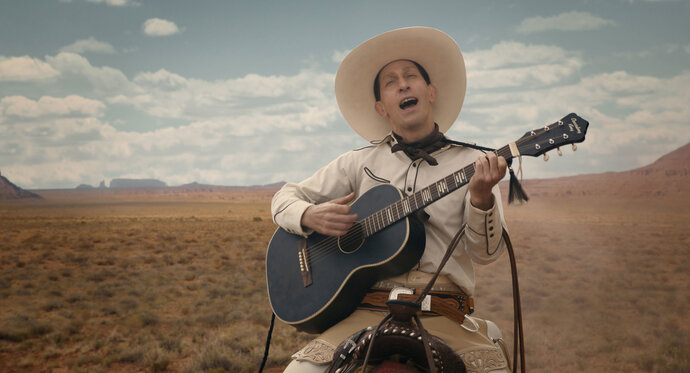 Joel and Ethan Coen take us on a wild journey through the Wild West, in which six vignettes play out against the sandy backdrop of the American Frontier. Some of it is fun and games... the rest of it isn't.
There are several different characters here:
A singing cowboy (Tim Blake Nelson)
A robber who's hanged (James Franco)
A limbless poet (Harry Melling)
A gold miner (Tom Waits)
An unexpected couple-to-be (Zoe Kazan and Bill Heck)
Five strangers heading for Colorado in a stagecoach (Tyne Daly, Brendan Gleeson, Jonjo O'Neill, Saul Rubinek, and Chelcie Ross).
The star-studded comedy-drama is perfect for any Coens fan for how it brims with all of their trademarks.
1. Pulp Fiction (1994)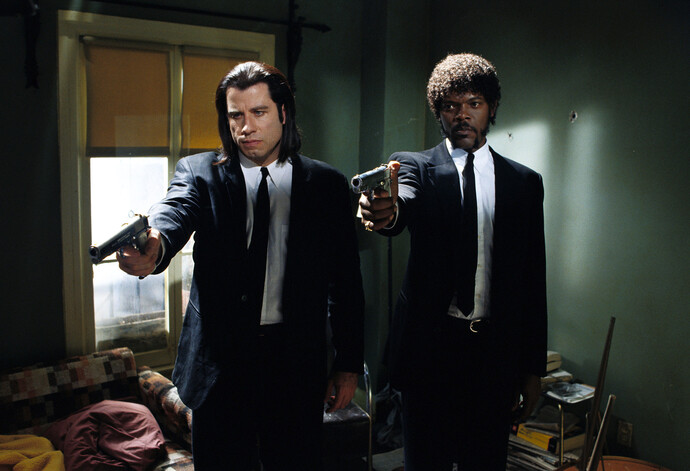 Pulp Fiction is undoubtedly the most loved and well-known anthology film of all time. The episodic crime movie was Quentin Tarantino's second feature film, and it solidified his status in Hollywood.
Pulp Fiction exemplifies Tarantino's signature traits: blood, violence, gangsters, dark humor, lots of dialogue, soundtrack dissonance, and nonlinear storytelling.
The self-referential movie opens with title card definitions of "pulp," then moves on to tell seven stories in fluctuating order.
The film features an all-star cast of John Travolta, Samuel L. Jackson, Uma Thurman, Tim Roth, Bruce Willis, and Harvey Keitel, many of whom continued to appear throughout Tarantino's filmography.