Between the cruelty, the lies, and the vindictive behaviors, toxic relationships can make life a living hell.
Sometimes, a relationship just doesn't work due to a clash of personalities. But when physical, emotional, or verbal abuse start getting involved, that's when a relationship steps into toxic territory.
Unsurprisingly, there have been lots of films made about toxic relationships. After all, it makes for compelling conflict and provides a subject that many in the world can (sadly) relate to.
Here are my picks for the best films about toxic relationships.
10. Grease (1978)
Grease might be a classic film that many remember fondly, and it might be one of the more reliable feel-good pick-me-ups for a bad day, but that doesn't mean it offers good relationship advice.
If somebody lies about sleeping with you and tells everyone about it, that's a pretty major red flag. If they then act as though you mean nothing to them in front of all their friends, that's another prominent red flag.
When they start persuading you to do sexual favors for them after you've expressed no desire to, well... Need I say more?
What's most troubling is how Grease resolves these character issues: with one big, misleading happy-ever-after.
9. Blue Valentine (2010)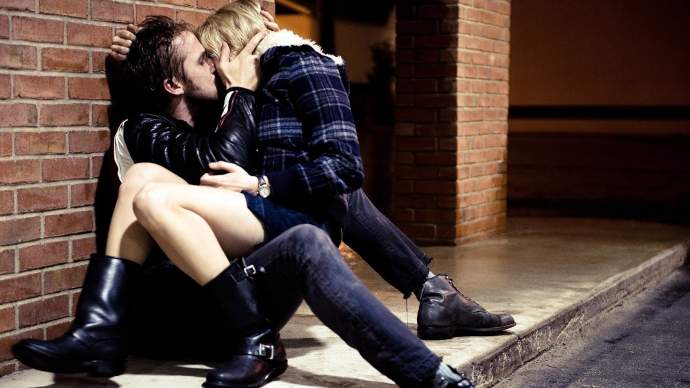 Directed by Derek Cianfrance, Blue Valentine is one of the most realistic depictions of a toxic marriage in cinema.
Dean Pereira (played by Ryan Gosling) and Cindy Heller (played by Michelle Williams) was never planned. They just kind of happened.
But instead of stopping or losing steam, they continue slowly plodding forwards, never quite working out why they cause each other so much pain and misery in their time together.
An independent feature that shows how difficult relationships can be for everyday people, Blue Valentine offers insight into toxic couples through the mesmerizing lens of neorealism.
8. Marriage Story (2019)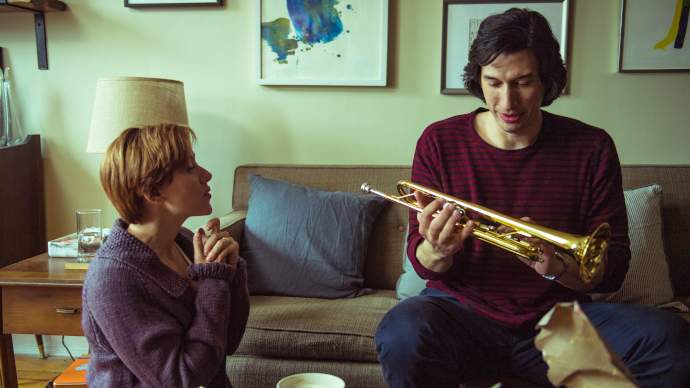 Noah Baumbach's Marriage Story became one of the biggest films of 2019. Featuring talented performances from Adam Driver and Scarlett Johansson, it was sure to be a hit with audiences on Netflix.
But few viewers expected the characters to be so hideous to each other, so cruel and vindictive. Following the painful divorce of a theater director and his actress wife, theatrics were to be expected—but nothing quite as explosive as what transpires in Marriage Story.
One of the many signs of how toxic this couple is can be seen in the mere fact that you don't even want them to end up together. It's pretty obvious they need to be apart...
7. Tie Me Up! Tie Me Down! (1989)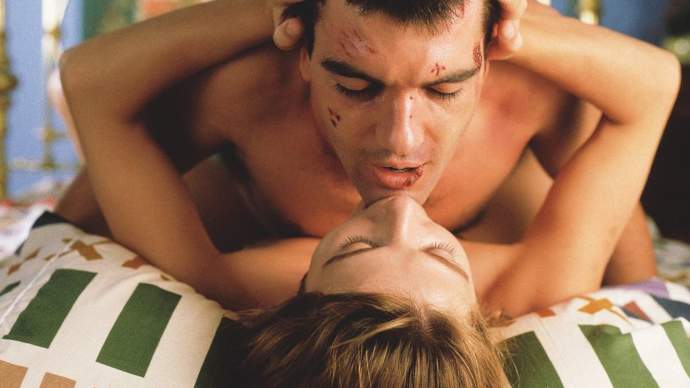 Pedro Almodóvar has made a name for himself as one of the most interesting directors in independent cinema. His films are strange, funny, and often very tragic in the most unique ways.
That's absolutely the case with Tie Me Up! Tie Me Down!, an older film that follows a deranged young man named Ricky (played by Antonio Banderas) who has just been released from a mental institution. However, it's soon clear that he's been let out a bit too early.
He kidnaps Marina Osorio (played by Victoria Abril), a former porn star and current actress, and tries to start a life with her. As they fall in love, you get the feeling that something isn't quite right: everything.
6. Reprise (2006)
Joachim Trier's Oslo Trilogy has toxic relationships as a central theme. However, in Reprise, we really get to see how toxic friendships can be the worst relationships in your whole life.
Our story starts off with two writers, both of whom are submitting manuscripts for their novels. Erik (played by Espen Klouman Høiner) is rejected, but Philip (played by Anders Danielsen Lie) is lauded as the voice of his generation.
As we see more into their friend group, we can see that they're all liars, spiteful, egotistical, and cruel to each other. Very toxic, indeed.
5. Cold War (2018)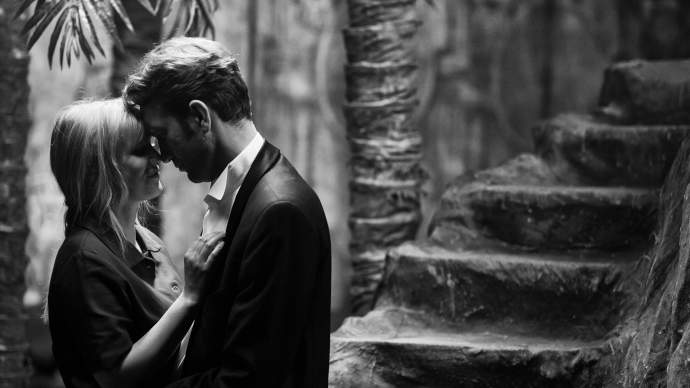 Written and directed by Paweł Pawlikowski, Cold War is one of the most heartbreaking films you'll ever see.
Wiktor Warski (played by Tomasz Kot) and Zuzanna Lichoń (played by Joanna Kulig) fall desperately in love when she auditions for his musical theater production. However, due to personal problems and socio-political pitfalls, their love is never quite meant to be.
The story initially takes place in Poland in the late 1940s. However, the relationship spans many decades and various countries in Europe.
Seriously, Cold War is among the more gut-wrenching films on this list of gut-wrenchers. You always want their relationship to succeed, but fear that the deck is stacked too heavily against them.
4. Dead Ringers (1988)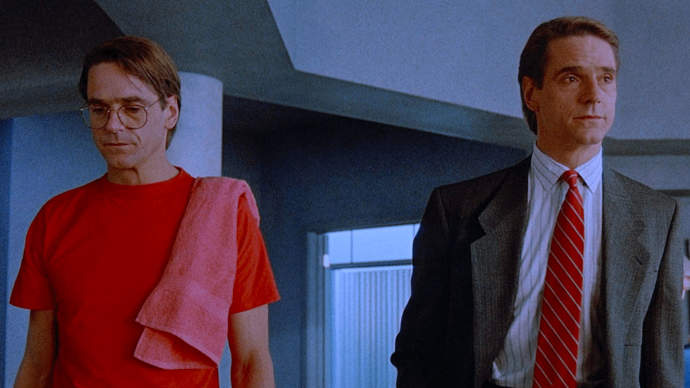 The toxic relationship in David Cronenberg's Dead Ringers is fascinating because it isn't between one couple—it's between several people with a bizarre love triangle at the center of it all.
Beverly and Elliot Mantle (both played by Jeremy Irons) are identical twins who work as gynecologists. When they meet a famous actress named Claire Niveau (played by Geneviéve Bujold), they both start a relationship with her but without Claire's knowledge.
Things become increasingly unsettling. We see all forms of toxic co-dependency and malignant family dynamics causing insanity and drug addiction. It's a sad film that's discomforting, strange, and horrific.
3. Possession (1981)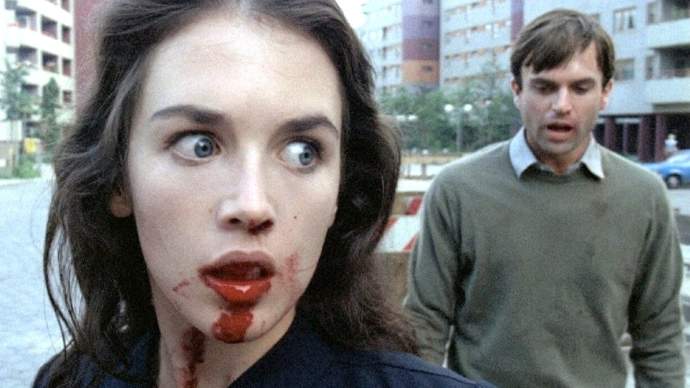 Written and directed by Andrzej Żuławski while he was going through a painful divorce, Possession perfectly encapsulates the turbulent emotions we can experience in toxic relationships.
Mark (played by Sam Neill) is a spy who returns to his home in West Berlin when his wife Anna (played by Isabelle Adjani) states that she wants a divorce.
Not only that, but she also demonstrates some pretty disturbing behavior, including a harrowing scene involving an electric meat carver and the fact that she disappears in the middle of the night to an apartment in a different district of the city for unknown reasons...
A blend of magical realism and cosmic horror, Possession exemplifies how strange toxic relationships can make us feel.
2. Mr. & Mrs. Smith (2005)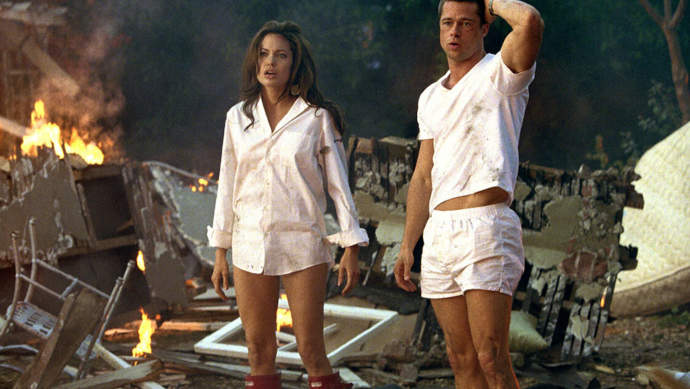 Directed by Doug Liman, Mr. & Mrs. Smith centers on a bored, middle-class married couple who soon realize that there's more going on in each other's personal lives: they're both assassins for hire.
Normally, this would be a problem in and of itself, but it's even worse because they work for competing agencies and they've both been assigned to assassinate the other. Now things are tricky!
Of course, the way this conflict is depicted comes off as a passionate rekindling of their marriage. However, it's important to note one thing: they try to kill each other. Again and again. With guns. Yeah, not exactly a lot of trust in that relationship.
1. Gone Girl (2014)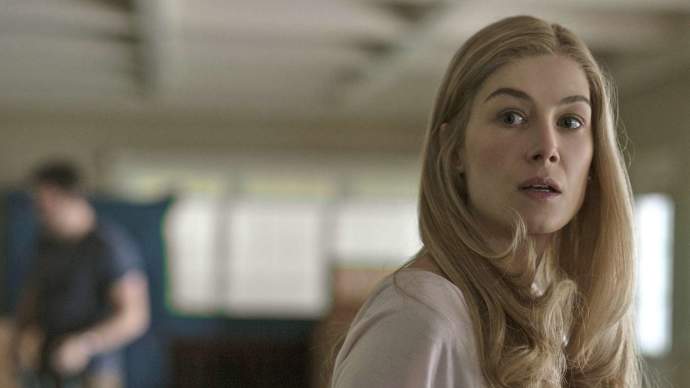 David Fincher has built a thriving career off of disturbing characters. Tyler Durden in Fight Club, John Doe in Se7en, and several characters in The Girl With the Dragon Tattoo all spring to mind. However, Amy Dunne of Gone Girl is on a whole nother level.
Expertly played by Rosamund Pike, Amy forms one half of what's arguably the most toxic couple in film history. And while she's the more psychotic, crazy half of the pair, Nick Dunne (played by Ben Affleck) isn't too great, either.
Gone Girl is a creepy film that shows just how far toxic relationships can go—and it all seems scarily believable. For that reason, it's my pick as the best film about toxic relationships of all time.