If you think Christmas with your family is difficult, try celebrating the holidays with some of these families.
Family drama has forever been a golden topic in cinema. Accessible and relatable to almost everyone in one way or another, the drama that oozes from dysfunctional families is the bedrock of great conflict: tension, trauma, and subconscious drives.
There have been many great films over the years that look at the impossible task of solving engrained dysfunction in a family dynamic. These films often feature battles between children and their parents, regret, redemption, and a whole lot of ennui.
Here are our picks for the best movies about the ups, downs, and chaos brought about by the most dysfunctional families.
10. Parenthood (1989)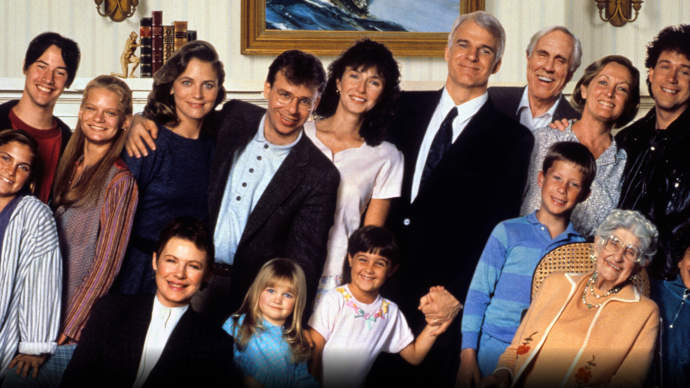 Steve Martin was the king of awkward comedy back in the 1980s, with Parenthood being his unsung masterpiece.
Gilbert Buckman (played by Steve Martin) is a sales executive who's just trying to do the best for his family. Of course, that's easier said than done—particularly with this kind of family.
With three rowdy kids, a troubled sister, and tensions to navigate at each family gathering, you can see how realistic this depiction is of familial dysfunction. Nothing is too dramatic, and everything instead falls into the category of "normal" family chaos.
Director Ron Howard paints a portrait of family that was inspired by his own childhood, as well as the experiences of screenwriters Lowell Ganz and Babaloo Mandel.
9. The Meyerowitz Stories (2017)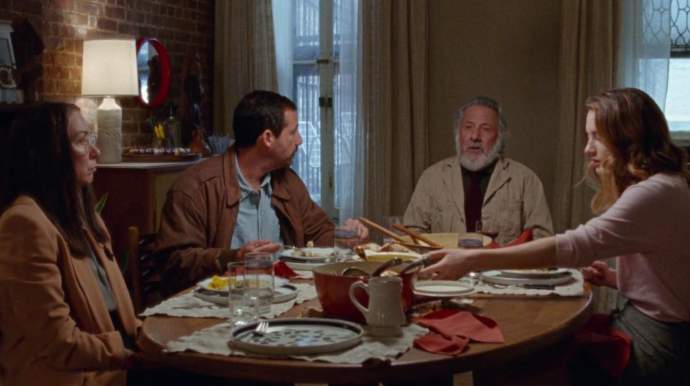 Noah Baumbach made a name for himself making independent films, but recently he began making bigger productions, like Netflix's The Meyerowitz Stories. This brilliant comedy-drama was his first collaboration with the streaming service.
It was also a great portrayal of familial dysfunction as the four-times-married patriarch Harold Meyerowitz (played by Dustin Hoffman) torments his family with emotional abuse and neglect.
Also starring Ben Stiller and Adam Sandler, The Meyerowitz Stories is one of Baumbach's best films.
8. The Darjeeling Limited (2007)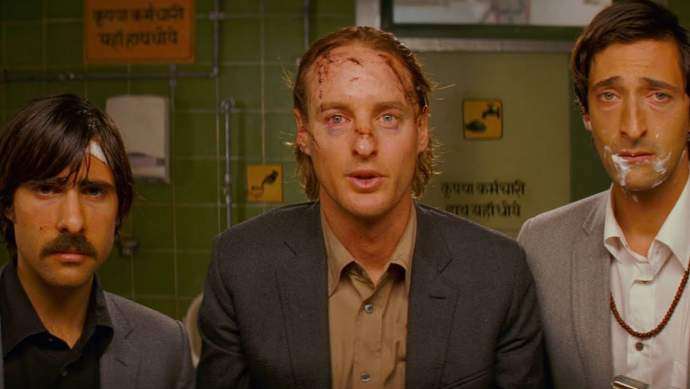 Wes Anderson has a knack for portraying dysfunctional families in a quirky but realistic light. In The Darjeeling Limited, Anderson puts together a quieter family drama than some of his other larger ensemble pieces, this time featuring three brothers who travel across India.
Francis (played by Owen Wilson) is covered in bandages after surviving a motorcycle crash, which causes him to reassess his life. He needs to go on a spiritual journey, and he ropes his brothers Peter (played by Adrien Brody) and Jack (played by Jason Schwartzman) along with him.
Of course, these brothers couldn't be more different, leading to many conflicts as Francis secretly searches for their long-lost mother.
While The Darjeeling Limited may not feature Wes Anderson's most dysfunctional family—that one's coming up later in this list—it still shines as one of his best films.
7. The Squid and the Whale (2005)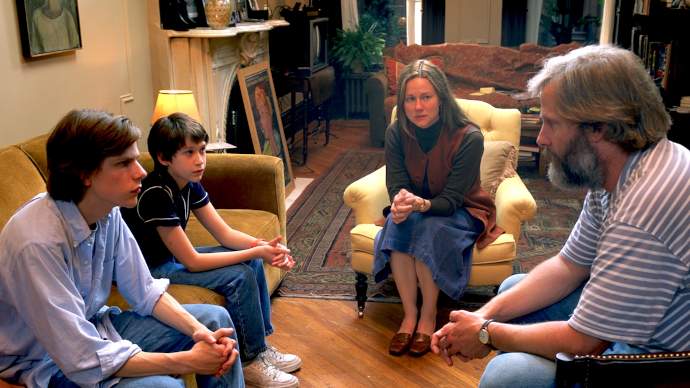 Noah Baumbach makes our list for the second time with The Squid and the Whale, which is widely regarded as his most underrated movie. (And I'd certainly agree with that!)
Following a family living in Brooklyn, two young boys must go through the difficulty of their parents getting divorced.
As the two parents become more combative and struggle to keep their personal lives afloat, the two boys grow volatile and troubled, unsurprisingly leading to a lot of tension and drama.
6. American Beauty (1999)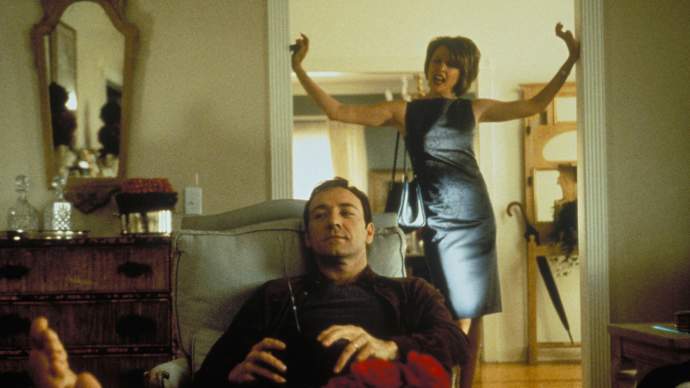 Affairs. Plates of food thrown against walls. Marijuana, guns, and expensive cars. It's everything a suburban American family needs.
Lester Burnham (played by Kevin Spacey) has had enough of his job, his family, and his life in general. His wife Carolyn Burnham (played by Annette Benning) is much the same.
And, of course, his daughter Jane (played by Thora Birch) playfully entertains the idea of murdering her father with her drug-dealing boyfriend from next door. Just one big, happy family.
Director Sam Mendes deftly portrays the death of the American suburban family in his Oscar-winning family drama.
5. The Royal Tenenbaums (2001)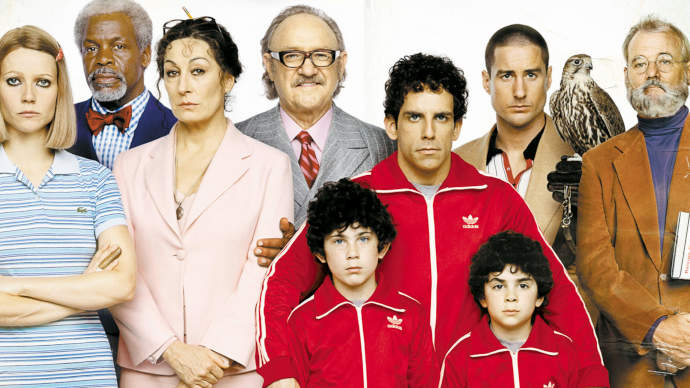 Wes Anderson appears once again, this time with The Royal Tenenbaums. One could argue that Wes Anderson really found his flair for troubled family dynamics with this film, in which he focuses on the absurd rise and fall of the Tenenbaum family.
Chas Tenenbaum (played by Ben Stiller), Richie Tenenbaum (played by Luke Wilson), and Margot Helen Tenenbaum (played by Gwyneth Paltrow) were all gifted children who flailed about and floundered as soon as they entered adulthood.
That's partly due to the lack of guidance from their absent father, Royal Tenenbaum (played by Gene Hackman). But when he returns to reconcile after learning he has a terminal illness, we see the family dysfunction rear its head in all of its horrible glory.
4. Ready or Not (2019)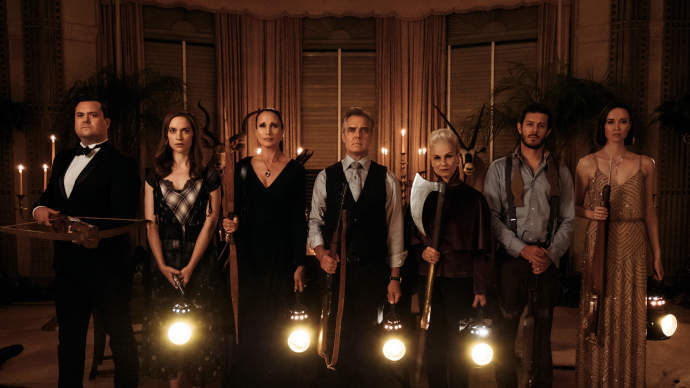 Traditionally, Satanists don't make for great in-laws. That's the kind of black humor you should expect in Ready or Not.
Grace Le Domas (played by Samara Weaving) is delighted to get married to the man of her dreams. However, on the night of their wedding, it becomes apparent that his family want more from her than grandkids—a human sacrifice, to be exact.
As she tries to survive the night while being hunted in a sickly real version of hide-and-seek, we see just how insanely twisted everyone in the Le Domas family truly is. All of this makes Ready or Not one of the most fantastic horror-comedies of recent years.
3. Knives Out (2019)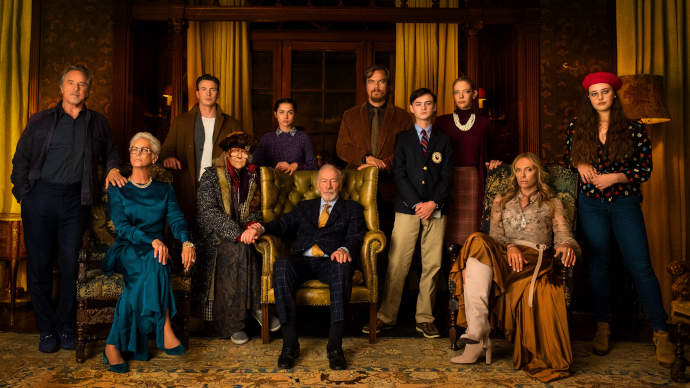 Harlan Thrombey (played by Christopher Plummer) has been murdered. His family, with their various dysfunctions, are prime suspects.
When gentleman sleuth Benoit Blanc (played by Daniel Craig) is mysteriously called to the scene of Harlan's apparent suicide, he suspects foul play.
As he crosses paths with a series of unpleasant family members, we discover through flashbacks just how cruel this family is to each other. Not to mention narcissistic, greedy, and disdainful.
The mere fact that everyone in the family can be adequately suspected as the culprit behind Harlan's murder just goes to show how dysfunctional the Thrombey family really is.
2. The Fighter (2010)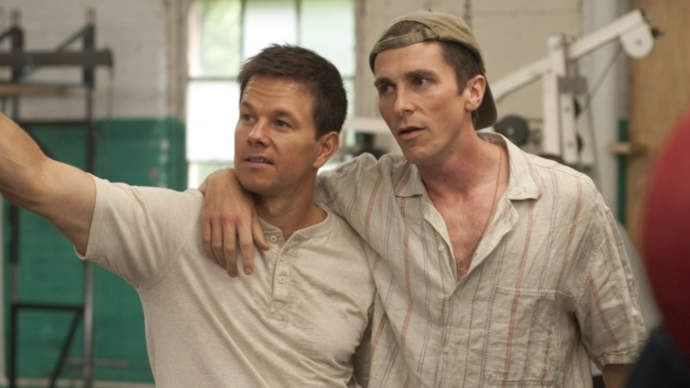 On the surface, David O. Russell's biopic is a great boxer movie. But at its heart, it's really a stunning depiction of how poverty can breed dysfunction in what was originally a tight-knit nuclear family.
The plot follows Mickey Ward (played by Mark Wahlberg) who's trying to get his boxing career in order. However, he constantly finds himself hindered and burdened by his family, particularly his half-brother Dicky Eklund (played by Christian Bale).
Dicky, who's now a full-blown crack cocaine addict, is incessantly enabled by their mother. Meanwhile, Mickey is thrown under the bus time and time again, forced to take fights he doesn't want in order to provide for a family that clearly doesn't care about his own safety.
While The Fighter is, of course, a boxing drama that focuses on the importance of grit and determination, it takes a lot of healing to get this dysfunctional family to a place where success is possible.
1. The Celebration (1998)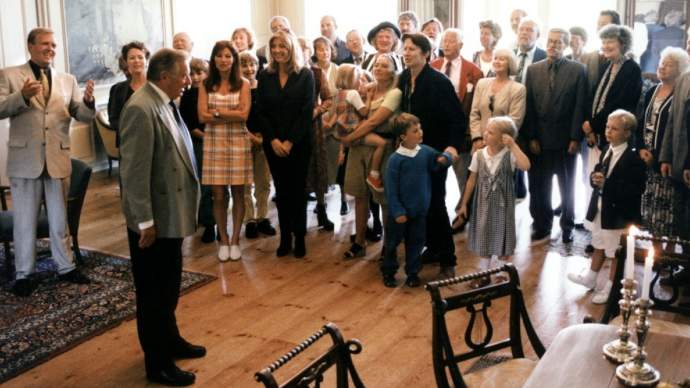 Director Thomas Vinterberg recently made a name for himself as the visionary behind Another Round (2020), a fantastic film that won him the Academy Award for Best International Feature Film.
However, more than 20 years before that, the Dane was one of the signatories and leading men behind the world-renowned Dogme 95 Manifesto (alongside Lars von Trier).
Around that time, he came out with his second feature film The Celebration (originally titled Festen), which made full use of his filmmaking principles to create one of the most disturbing depictions of a dysfunctional family ever seen in film.
The story follows one family as they gather to celebrate the patriarch's 60th birthday. However, almost everyone in the family has a terrible secret that they're hiding—one that Christian (played by Ulrich Thomsen) is determined to bring to light.
Unquestionably the darkest film on our list, The Celebration is a fitting characterization. With themes of trauma, lies, and parental abuse, this film that documents the most dysfunctional family in cinema history is best watched with caution.