Holidays and vacations can produce some of our most vivid memories, both good and bad. Things can go picture-perfect and according to plan, or everything can fall apart in the worst ways.
In cinema, family vacations are always destined to go wrong. Whether it's due to a flat tire, nosy tourists, or family dysfunction, family vacation movies are so beloved because of all that drama.
For this list, we're counting family vacation movies as those with a core family at its center, consisting of two members or more—and if it leaves us with poignant memories and stirring lessons, all the better.
Here are our picks for the best movies about family vacations, from wacky comedies to heart-wrenching tearjerkers.
15. Rugrats in Paris (2000)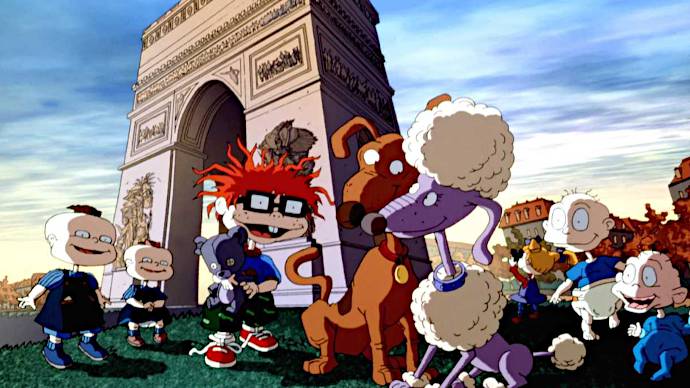 The Rugrats are always on vacation mode in their movies, but their trip to Paris in Rugrats in Paris stands out as the best, which focuses more on the cowardly Chuckie than anything else.
When the entire family goes on a last-minute trip to the City of Lights, Chuckie sees it as an opportunity to find a mom.
While younger audiences will be delighted by the outrageous hijinks and potty humor, there's ample amounts of heart in Chuckie's arc. Setting him on a wild journey across a romanticized Paris makes this one of the better children's movies with a family vacation.
14. We're the Millers (2013)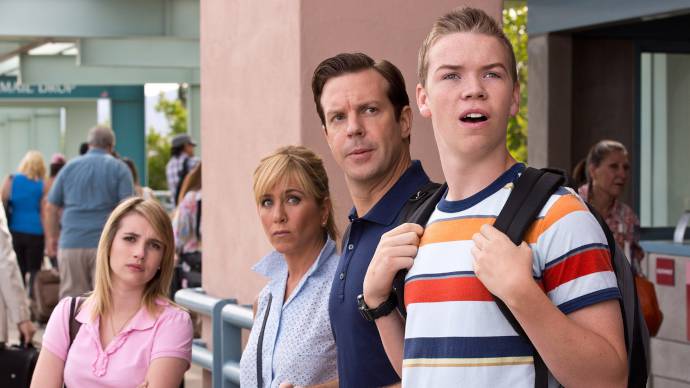 We're the Millers snuck its way to becoming a cult favorite, with Will Poulter singing TLC's "Waterfalls" being a standout moment.
Generally, the road trip comedy follows a pot dealer (played by Jason Sudeikis) who persuades his neighbors—including stripper Rose (played by Jennifer Aniston)—to pose as his family while he smuggles drugs from Mexico.
This trip won't be easy, though, featuring issues like a broken RV, a tarantula bite, a prying couple, and a cartel boss after them. While flawed, We're the Millers keeps the "family" fun on the road.
13. Captain Ron (1992)
When a family asks a man named Captain Ron to sail them from the Caribbean to Miami, things turn out dangerously awesome.
Captain Ron stars Kurt Russell as the washed-up sailor who takes the Harvey family on his yacht to explore the Caribbean. Along the way, he butts heads with the father Martin (played by Martin Short) since the latter finds him shady and disingenuous.
Kurt Russell's performance as the titular mariner is a delight, nearly embodying the traits of the slacker/stoner archetype but lending his own charm.
Despite being a bumpy ride, Captain Ron is full of cool nonchalance that makes this film breezy and fun.
12. The Great Outdoors (1988)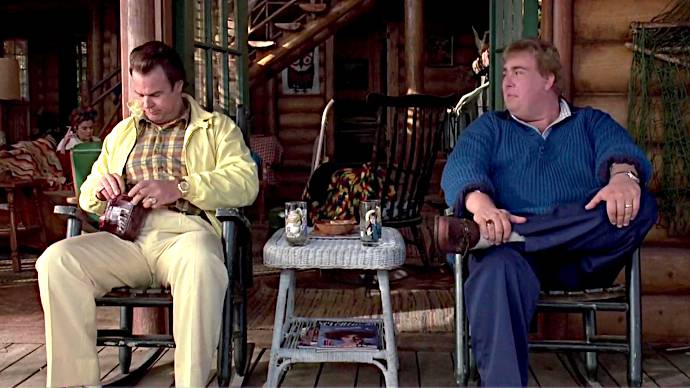 Putting two comedy giants in a vacation movie is a surefire formula for success. In the case of The Great Outdoors, we have two comic stars playing against type.
John Candy plays an innocent straight man while Dan Aykroyd plays a mischievous schemer. When their families cross paths at a lake resort, trouble ensues.
Between the rapid-fire antics and oneupmanship between Aykroyd and Candy, The Great Outdoors is a vacation movie that both celebrates and pokes fun at the concept of vacationing in... the great outdoors.
11. What About Bob? (1991)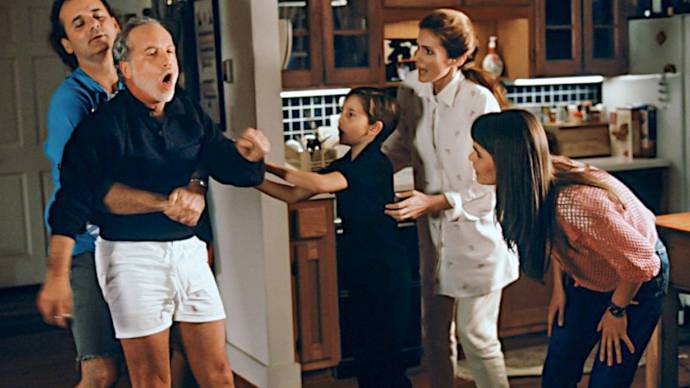 In What About Bob?, Bill Murray plays an eccentric man named Bob, the patient of psychotherapist Dr. Leo Marvin (played by Richard Dreyfuss).
When Bob follows his doctor on vacation and befriends his family, Dr. Marvin is driven to the edge of his own sanity.
In this black comedy by Frank Oz, What About Bob? takes full advantage of the drama between pompous doctor and idiot savant.
While Murray is charming as a clueless man, Dreyfuss owns his role as the typical father who just wants peace on his vacation.
10. Mr. Hobbs Takes a Vacation (1962)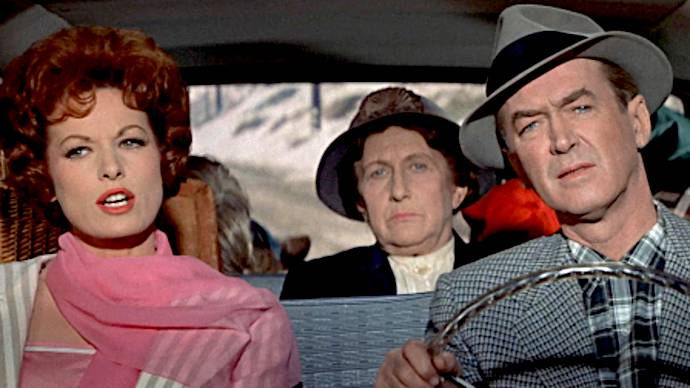 Way back in the 1960s, vacation-centered movies were a staple in cinema, especially ones that were set on the beach. But if you want a full-on family vacation, James Stewart has one up his sleeve.
In Mr. Hobbs Takes a Vacation, James Stewart plays the titular father who desires nothing more than a peaceful holiday at the beach. However, his wife invites the entire family to join them.
What's meant to be a carefree and relaxing trip becomes a comedy of errors that calls for the fatherly James Stewart to resolve the Hobbs family's quandaries. He carries the film with his relatable energy and hilarious reactions to antics.
9. A Goofy Movie (1995)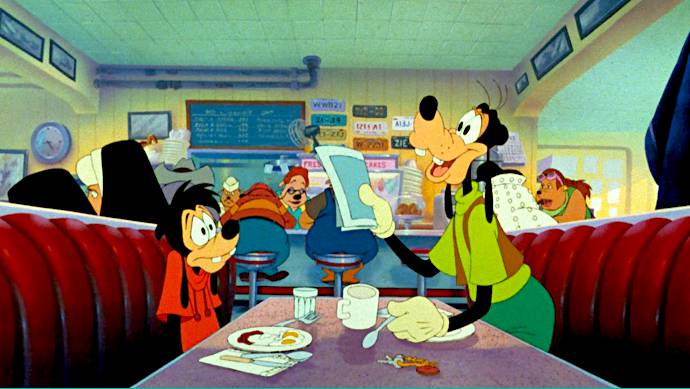 Goofy has had his share of vacation moments where he—despite many mishaps—maintains a bright outlook and a smile on his face.
The best example of this remains A Goofy Movie, in which he embarks on a road trip with his son Max, not knowing that he's been misled to take him to nearby Los Angeles.
Typical vacation shenanigans are present here: tourist traps, failed fishing attempts, tracking down Bigfoot, and the car thrown into the river.
But what made this movie a cult classic is the timeless father-son bond between Goofy and Max that deeply connects to anyone's childhood.
8. Force Majeure (2014)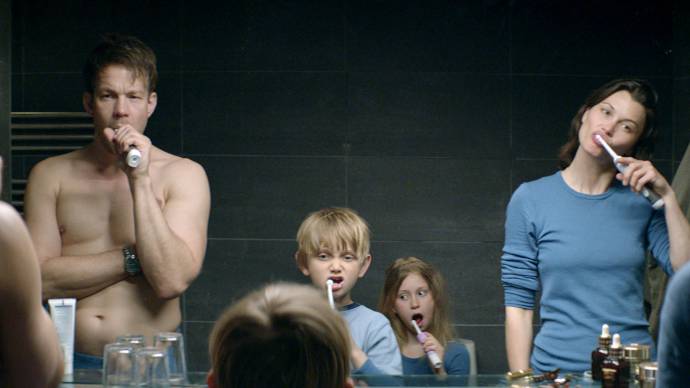 With Force Majeure, we enter bleaker territory as far as movies about family vacations gone wrong.
This film by Ruben Östlund is most remembered for its infamous scene where an avalanche slams into a group of tourists dining on a mountainside deck. That avalanche ends up separating one Swedish family, who must find their way back to each other.
Force Majeure never relents in exposing the darkness beneath the pristine snow-covered scenery. Despite the idyllic Alps backdrop, reality sets in for husband-and-wife Tomas and Ebba, especially with regard to Tomas's unfaithfulness and Ebba's hysteria.
Disasters never take a vacation. In Force Majeure, disaster is an unwelcome and disturbing guest that joins in.
7. The Darjeeling Limited (2007)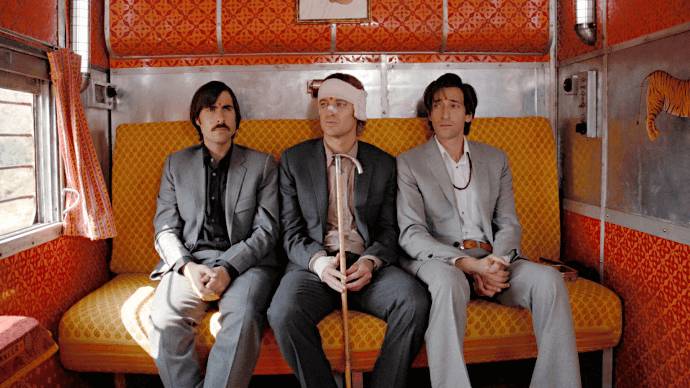 Director Wes Anderson gave us a kind of travelogue when he released The Darjeeling Limited.
Set in India, this film centers on three brothers—Francis (played by Owen Wilson), Peter (played by Adrien Brody), and Jack (played by Jason Schwartzman)—who convene for a "spiritual journey" aboard a train going across the countryside.
Even with its central conflict and recurring brotherly quarrels, The Darjeeling Limited is anchored by its lighthearted tone and stunning visuals that showcase India's hidden cultural gems.
Wes Anderson's typical quirkiness makes the film's themes of grief and spiritual peace resonate. There's a sense of Nirvana throughout, all the way to the film's iconic ending.
6. Dirty Dancing (1987)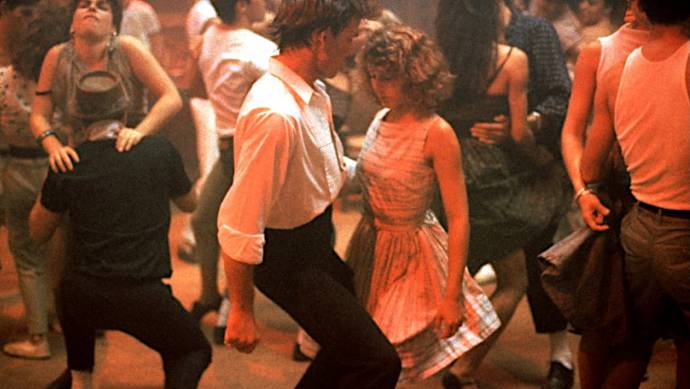 Yes, Dirty Dancing counts as a family vacation movie! This one centers on a girl named Baby (played by Jennifer Grey) who's vacationing with her family but feels suffocated by them.
She ends up falling for summer dream boy Johnny Castle (played by Patrick Swayze), with whom she shares a love for dancing.
One thing this dance film successfully captures—like many of the best family vacation movies—is a sense of escapism. Baby finds it in Johnny and their passion for dance and it truly shows in every rehearsal.
5. On Golden Pond (1981)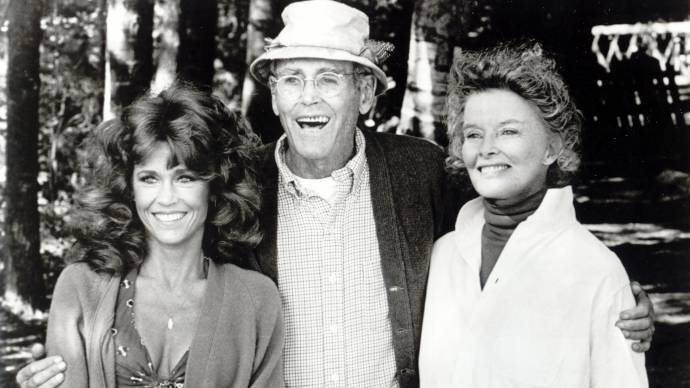 On Golden Pond is a film that emphasizes the father-daughter connection, with its emphasis made even stronger by starring a real-life father-daughter duo in Henry and Jane Fonda.
Based on the 1979 play, On Golden Pond explores the family dynamics between the cantankerous Norman and the strong-willed Chelsea. When Chelsea visits her parents at their cottage, Norman faces hardship over his old age and his daughter's independence.
Amidst idyllic scenery, Norman faces several dilemmas: with his marriage, with his relationship with his daughter, and with his acceptance of his new grandson Billy.
On Golden Pond is a rewarding journey that provides anyone watching with a renewed appreciation for family.
4. The Mitchells vs. The Machines (2021)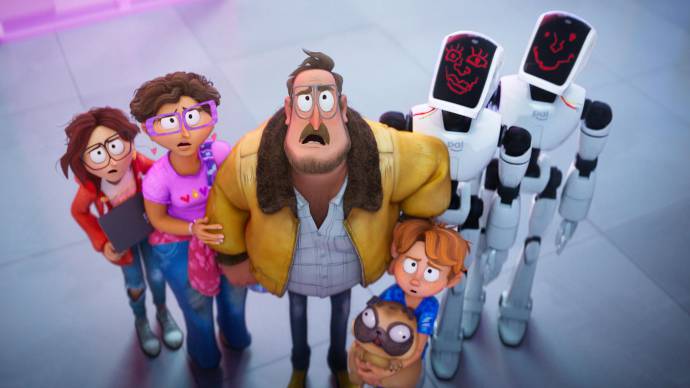 Imagine going on a family vacation, only to be roped into an epic tale where you end up saving the future.
The Mitchells vs. The Machines centers on the Mitchell family as they drive their teenager Katie (played by Abbi Jacobson) to college.
Along the way, however, they end up in the middle of a robot uprising. Meanwhile, Katie deals with the fallout from her father (played by Danny McBride).
While The Mitchells vs. The Machines leans into several road trip clichés, it also makes some serious flexes with its groundbreaking animation that incorporates many techniques as a celebration of film.
Yet, despite its technical prowess, the film never forgets its heart as a feel-good animated masterpiece with killer robots.
3. The Way, Way Back (2013)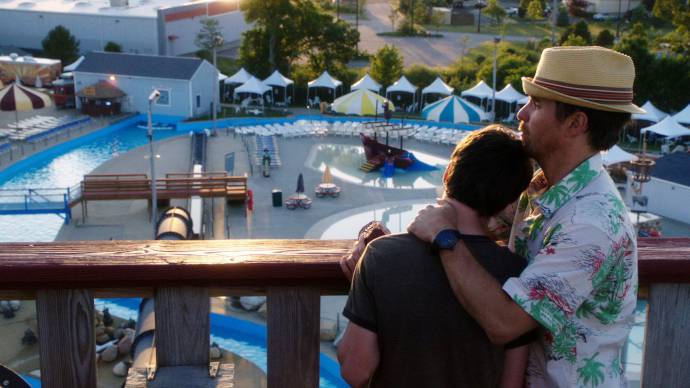 The coming-of-age film The Way, Way Back makes a solid argument that even when everyone didn't have fun, it was worthwhile that everyone was searching for ways to have fun.
The story follows a shy boy named Duncan (played by Liam James) who reluctantly joins his mom (played by Toni Collette) and her arrogant boyfriend (played by Steve Carell) on a summer vacation trip to Massachusetts.
Feeling left out, he finds comfort in a nearby waterpark and befriends a lifeguard named Owen (played by Sam Rockwell).
A whimsical tale of self-discovery, The Way, Way Back emphasizes the values of friendship, family, and fondness for things like being too serious as a water slide attendant.
2. Aftersun (2022)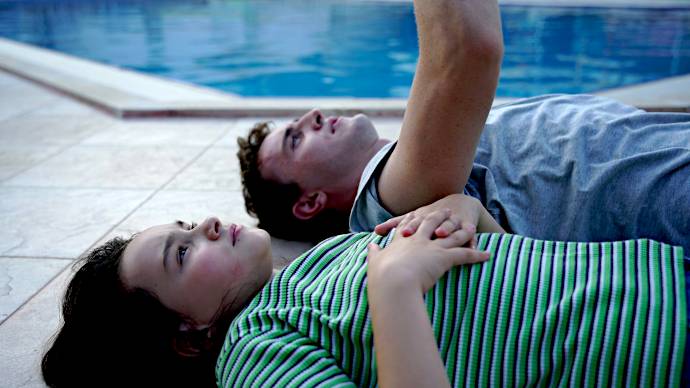 Perhaps the most heartbreaking movie on this list, Aftersun is a stirring coming-of-age drama about an 11-year-old girl who goes on vacation with her absentee father (played by Paul Mescal).
During her stay, she keenly observes the culture of the place—as well as her father Calum's downward spiral.
Aftersun is an almost ethereal experience as this father-daughter pair are swept up by the atmosphere of Turkey. But beneath it all, there's emotional devastation between Sophie and her distant father.
Aftersun isn't your typical family vacation movie—it's a deeply moving one that will definitely stick with you.
1. National Lampoon's Vacation (1983)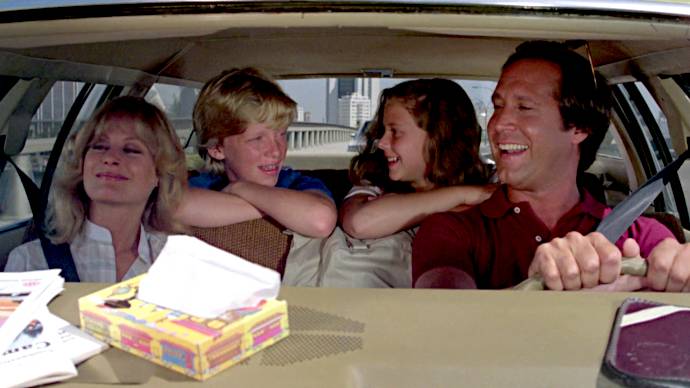 The best movie about family vacations is an absolute classic that could even be considered the grandfather of family vacation movies.
Directed by John Hughes, National Lampoon's Vacation is based on John Hughes's own short story "Vacation '58" which he wrote for the National Lampoon magazine. The story details the cross-country hijinks that define the trip in this film.
The stars of the show are the Griswolds, whose patriarch Clark (played by Chevy Chase) longs to spend time with his family—by taking them across the country to a theme park named Walley World.
Along the way, they encounter a wacky cast of characters who push Clark to make the most of their family vacation.
Hilarious and heartfelt in equal measure, National Lampoon's Vacation is a comedy classic with an amazing legacy worth watching.