There's something beautifully special about a lake versus other bodies of water. Sure, oceans and rivers have their own grand features, but lakes are serene, isolated, and inviting—most of the time.
Many movies across varying genres have taken place on or near lakes and lagoons. It's an environment that's rich with potential for all kinds of interesting stories, whether horror, romance, or comedy.
Here are my picks for the best lakeside movies that take place on a lake or lagoon. From campsites and oak trees to murder mysteries and paranormal spirits, there's much to explore here.
15. Friday the 13th (1980)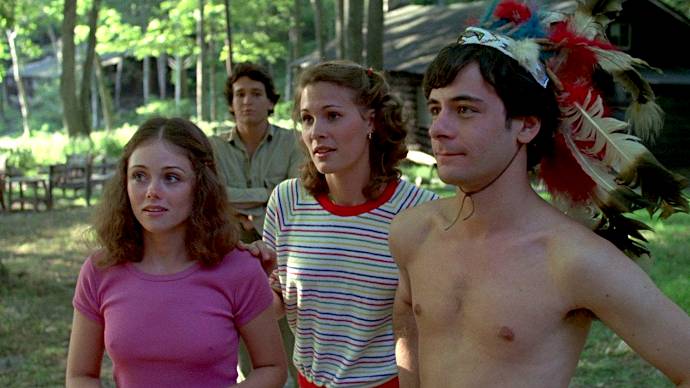 Let's start this list with an absolute classic: Friday the 13th. If you're on the younger side, you probably only know the most recent ones (with 12 total movies in the franchise as of this writing). But the first one is still the best and most important one to watch.
Why are the locals of Crystal Lake so scared? Well, a gruesome murder happened there a while ago. That doesn't seem to scare a group of people who are setting up a summer camp, though—and before the guests arrive, everything must be ready.
14. On Golden Pond (1981)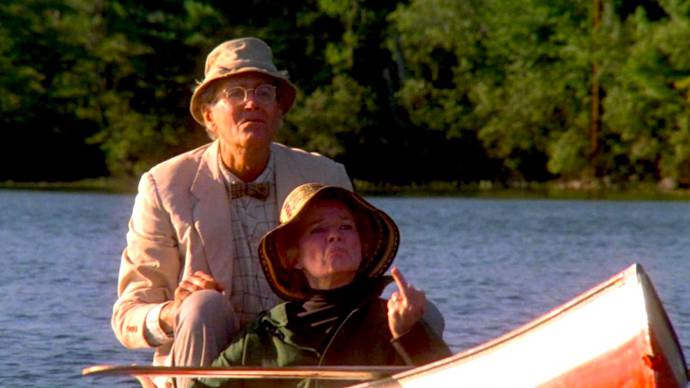 Norman Thayer (played by Henry Fonda) and his wife Ethel (played by Katharine Hepburn) normally spend summers near the beautiful Golden Pond. This year, they plan on doing the same—but their daughter, Chelsea, decides to leave her son Billy there with them.
On Golden Pond is all about family dynamics, regrets, broken bonds, and much more. This dramatic depiction of old age might be too sad for some people, but it provides a great blend of setting and plot that results in a story that'll stay with you.
13. Scooby-Doo! Curse of the Lake Monster (2010)
The Scooby gang is back together in this movie and they're headed to Erie Point for the summer. (Note: The cast here is completely different from the first Scooby-Doo! movie. If you can overlook that, this one's actually a pretty chill lake movie to watch.)
A frog-like monster is terrorizing the area and our protagonists have to do something to stop it. Only one person has ever taken a picture of this monster: the lighthouse keeper, Elmer Uggins. That's their lead!
12. Nell (1994)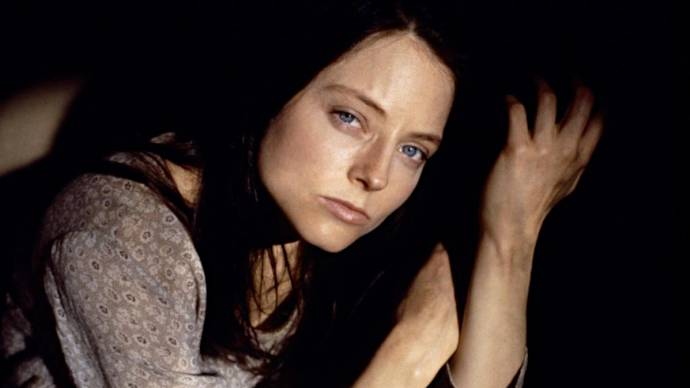 Nell (played by Jodie Foster) grew up with her mother in an isolated mountain cabin in North Carolina. She speaks her own language and doesn't know about the rest of the world and its ways.
One day, Dr. Jerome Lovell (played by Liam Neeson) finds her and develops a fascination with her life. Other people see her as abnormal, but there's much more to Nell than her differences and wild ways.
11. 13 Lakes (2004)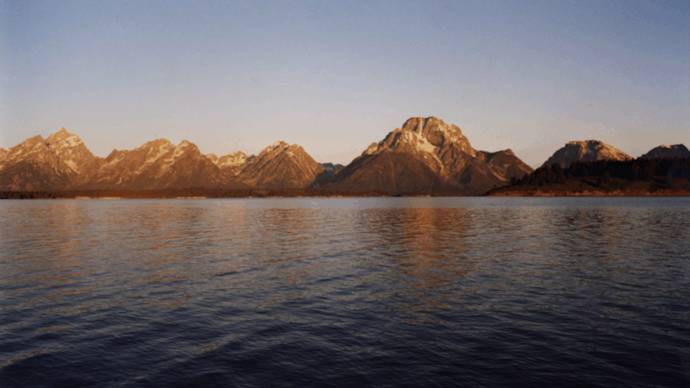 13 Lakes is an experimental, independent, non-narrative film by James Benning. That means there's no plot. If you just want to enjoy shots of different American lakes, this is the film for you.
Sometimes we don't need complex stories—or even stories at all. Maybe all we need is the portrayal of nature and to lose ourselves in landscapes and sounds from the comfort of home.
10. Spring, Summer, Fall, Winter... and Spring (2003)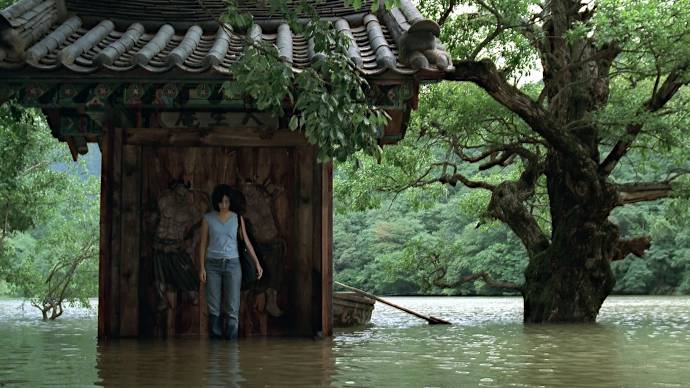 Spring, Summer, Fall, Winter... and Spring is a South Korean drama film that's set in a Buddhist monastery close to a lake. The story is about a Buddhist monk living the stages of his life, from childhood to old age.
Divided into five segments, this film is a beautiful and philosophical reflection on the passage of time. Commentary is presented through icons and symbols, and the story develops simply, slowly, and deeply.
9. What About Bob? (1991)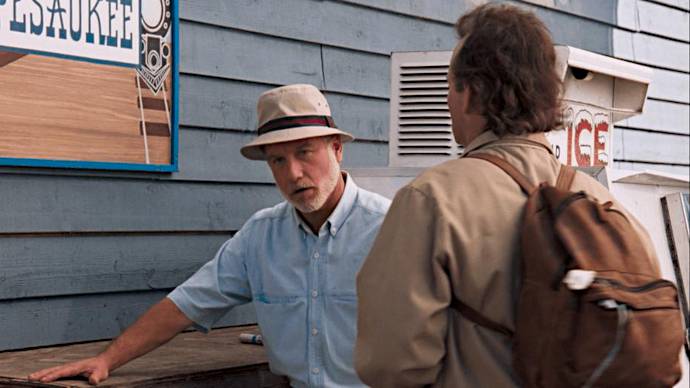 Dr. Leo Marvin (played by Richard Dreyfuss) is a self-centered psychiatrist, who—just before leaving for his family vacation—takes on a new patient named Bob (played by Bill Murray). He doesn't know that Bob is about to change his life forever.
What About Bob? is a classic comedy film that happens to take place by a lake. During their family vacation, Marvin's family bonds with Bob and becomes friendly while Marvin himself feels quite left out.
8. Meatballs (1979)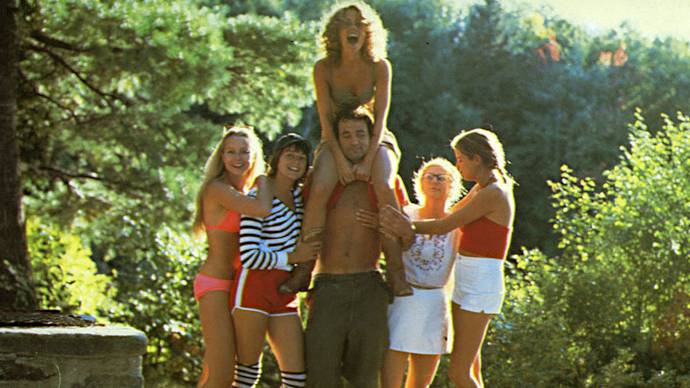 Here we have another lakeside movie featuring Bill Murray. In Meatballs, Murray plays the head counselor at Camp Northstar. He's the kind of grown-up who should NOT be responsible for kids.
This classic comedy merges its summer camp vibe with Murray's unique comedy style, all while engaging with themes of friendship, belonging, love, and much more. Of course, don't take it too seriously.
7. Cheaper By the Dozen 2 (2005)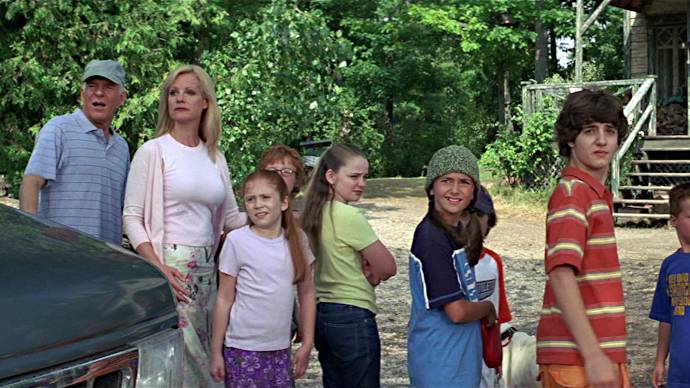 The Baker family of the Cheaper By the Dozen movies may have debuted back in 2003, but this new chapter in 2005 is when they go for a family holiday at Lake Winnetka—like they used to do back in the day.
With kids growing up and leaving the house, the father Tom (played by Steve Martin) feels like this might be his last opportunity to have them all in the same place and enjoy quality time together as one big family.
Unfortunately, his old rival (and the rival's entire family) appears at the other end of the lake, which sparks a family feud.
6. Without a Clue (1988)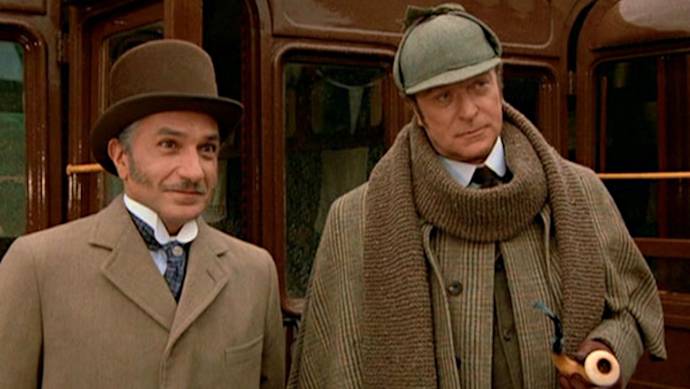 Without a Clue is a humorous take on Sherlock Holmes. In this film, the world-renowned detective is nothing but a fictional creation of Dr. Watson, who's the real brain behind every investigation.
When the press starts asking questions, Watson has to hire someone to impersonate Holmes. Filmed in England's Lake District, the natural elements are prominent and the plot is funny and entertaining.
5. The Girl By the Lake (2007)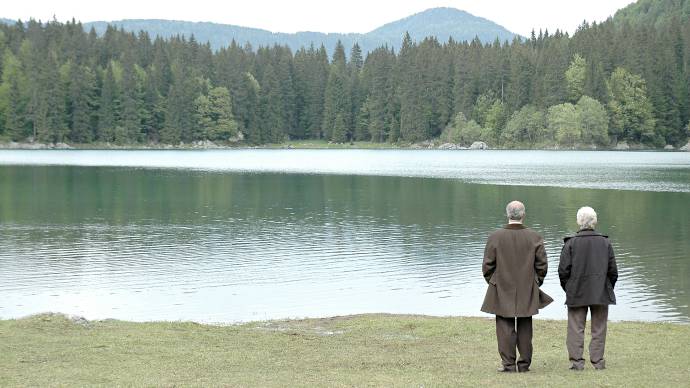 In The Girl By the Lake, the tranquility of a small town in Northern Italy is disrupted when the lifeless body of a young woman is found. Someone from the city must come in and investigate.
Once there, inspector Giovanni Sanzio (played by Toni Servillo) must dive deep into dark secrets and face many threatening dangers to find out who's responsible for this murder.
Throughout all this, he finds out that other murders—previous and unsuspected—might be related to the case.
4. Secret Window (2004)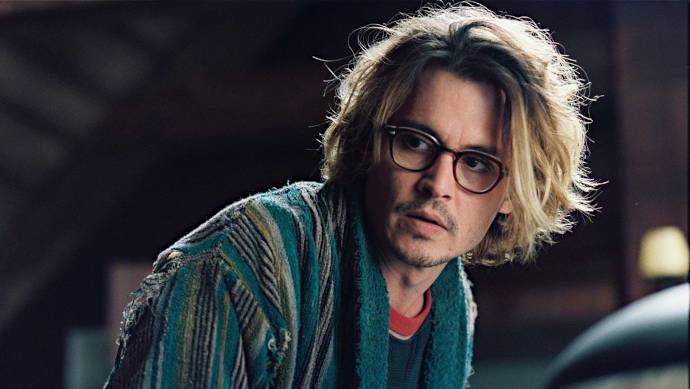 Divorce can be a difficult and painful process. Writer Mort Rainey (played by Johnny Depp) knows this and isn't doing too well. He relocates to a remote cabin to seek solitude... but doesn't find it.
How far can a man be pushed before he loses his senses? Secret Window asks that question and tries to answer it while Mort is lost in a forest by a lake. Creepy and underrated, this is a brilliant lake-watch.
3. Dirty Dancing (1987)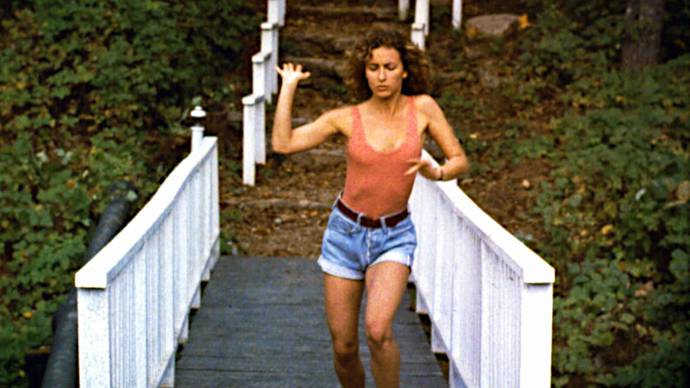 Baby (played by Jennifer Grey) can't wait to live her own life without her parents trying to control her. Unfortunately, that time is yet to come—she must spend her summer at a resort with her parents and her sister.
While at the resort, she falls in love with an older dance instructor with a troubled past but a heart of gold. Unfortunately, nothing about this love is simple and her traditionalist family doesn't approve.
Still, Baby doesn't care and she dances her troubles away with her love by her side. Dirty Dancing is an absolute classic!
2. The Night House (2020)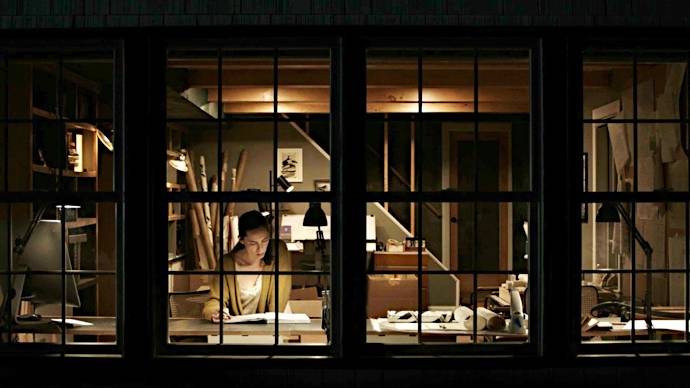 When Beth's (played by Rebecca Hall) husband commits suicide, the unexpected tragedy leaves her alone in their house by the lake. Her grief manifests as dreams and hallucinations, which she tries her best to face.
But the visions grow more and more vivid, to the point where they feel so very real. A house appears and Beth wants to learn more about it... and what she finds isn't easy to look at.
The Night House is a very creepy movie that isn't for the faint of heart. If you're going to watch it, make sure you lock your doors!
1. Funny Games (1997)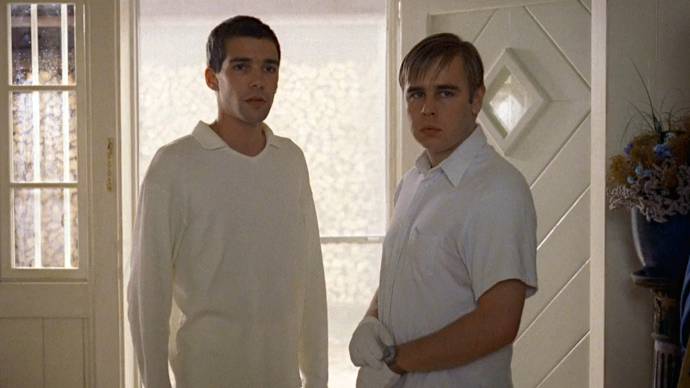 I'm picking the original version of Funny Games, which was later remade as an American production in 2007. Both versions are great, but the Austrian original takes the cake with superior direction.
In Funny Games, a wealthy family arrives at their lakehouse for the holidays. While the husband is out, the wife Anna has a weird encounter with two young gentlemen, which soon turns into a true nightmare.
Set next to a gorgeous lake, Funny Games is disturbing, unsettling, and absolutely fascinating if you're into psychological horror.