Who doesn't love a good old-fashioned murder mystery? It's the driving force behind the enduring popularity of police procedurals, true crime podcasts, and murder mystery parties.
It all comes down to the compelling nature of a single question: "Who did it?" Or, in some vernaculars, who done it. That led to the fun name for this entire genre of movies: the whodunit murder mystery.
A whodunit is a crime story that features a detective solving a murder case with a list of suspects and clues at their disposal. Whodunit movies can be comical or serious, but the main draw is that they bring out our inner detective and stir us to solve the case ourselves.
Here are the best whodunit murder mystery movies from across the decades. They're all worth watching if you haven't already!
18. The Last of Sheila (1973)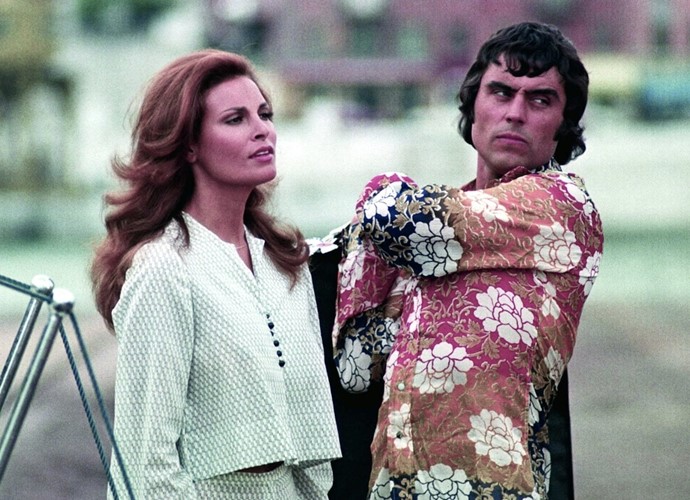 It's the anniversary of Sheila's death, so her husband Clinton Greene (played by James Coburn) invites his group of friends to spend a week on his yacht and take part in his parlor games.
But their stay turns into a deadly scavenger hunt to determine who can keep their dark secrets. Twisted yet intriguing, The Last of Sheila is a mystifying whodunit.
The Last of Sheila came from the minds of Psycho star Anthony Perkins and Broadway legend Stephen Sondheim, who were inspired by their friends' murder mystery games.
17. Brick (2005)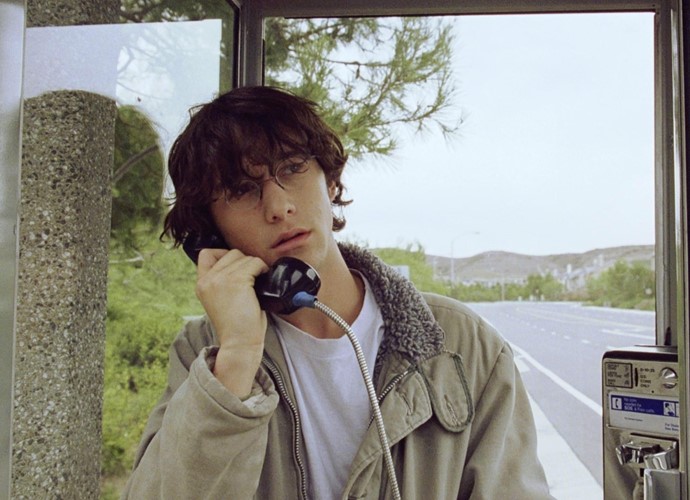 In Rian Johnson's directorial debut, a student named Brendan Frye (played by Joseph Gordon-Levitt) investigates the disappearance of his ex-girlfriend and delves into the complex underbelly of his high school.
As he dives deeper into the case, the amateur detective Brendan slowly uncovers the true colors of his fellow students.
The world of Brick is seedy, crass, and bleak, more in the vein of David Fincher than Agatha Christie. Brick owes its inspiration to hard-boiled classics—particularly those by Dashiell Hammett—and it shows in its story, its dialogue, and its camerawork.
16. The Nice Guys (2016)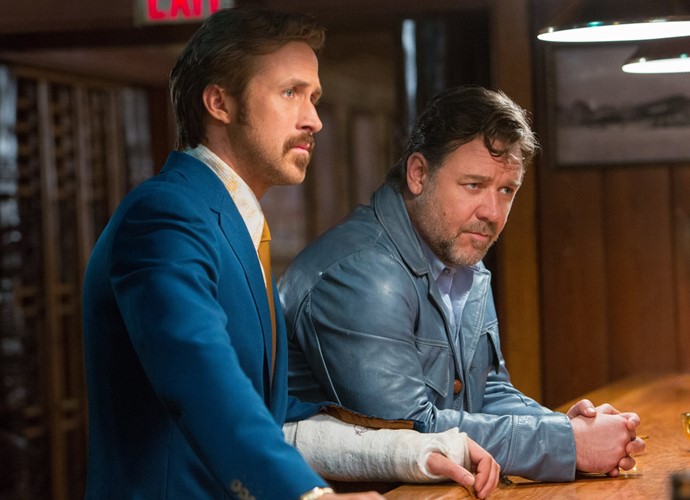 Shane Black is the master of the buddy cop action movie. His manic scripts are driven by witty dialogue, colorful characters, and elaborate mysteries that usually take place on Christmas.
While Kiss Kiss Bang Bang would be a fun pick, The Nice Guys is also worthy of recognition—perhaps more so.
Russell Crowe and Ryan Gosling star as two washed-up law enforcers who join forces to find a missing girl, only to dive into the seedy underworld of 1977 Los Angeles. With the two leads' dueling egos over this gripping mystery, The Nice Guys stands tall.
15. Blow Out (1981)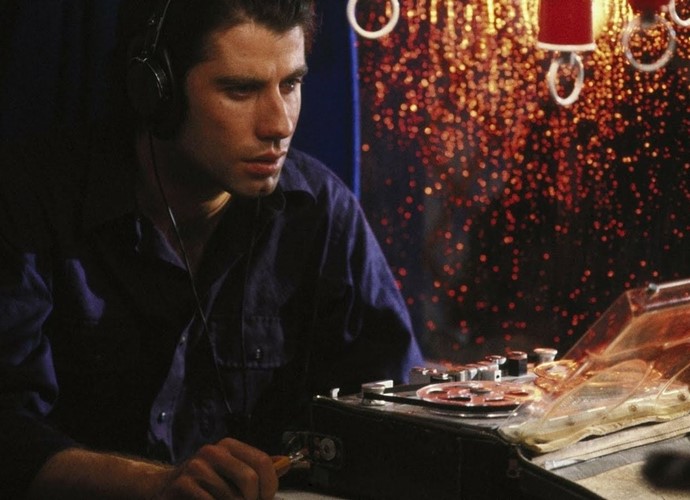 While Brian De Palma had his hand on great action films like Scarface, The Untouchables, and Mission: Impossible, he was also behind underrated gems like Blow Out.
Starring John Travolta as a sound effects operator for a slasher film, the thriller revolves around Travolta's Jack Terry accidentally obtaining an audio recording of an attempted assassination.
As a whodunit centering on sound technicians, you can expect the sound quality to be excellent, growing eerier on every listen.
Augmented by its political subtext, Blow Out evokes real horror that feels akin to the Zapruder film, and that makes the mystery crawl under your skin up to its terrifying ending.
14. Scream (1996)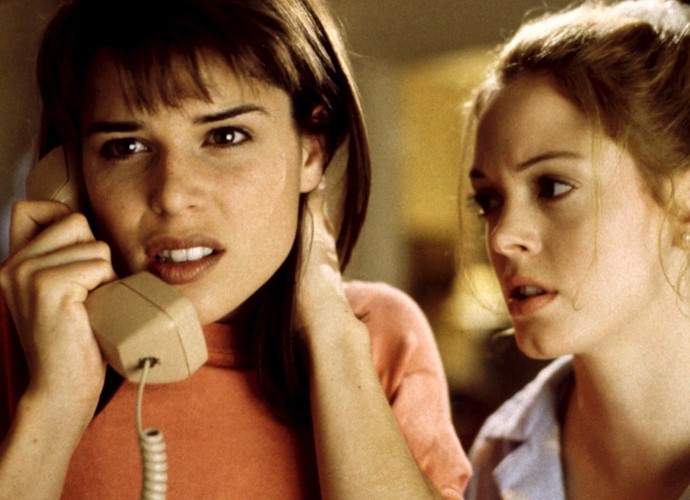 Scream revolves around a killing spree by a mysterious serial killer known as Ghostface. High school student Sidney Prescott (played by Neve Campbell) becomes the target of the killer, prompting her and her friends to crack the mystery of who the killer could be.
Scream isn't just a return to form of the slasher genre; it's a clever whodunit murder mystery about the identity of Ghostface and who it could be from amongst Sidney's circle of friends.
Wes Craven's brilliant breaking down of horror tropes in meta fashion helps make Scream's mystery all that more interesting.
13. Clue (1985)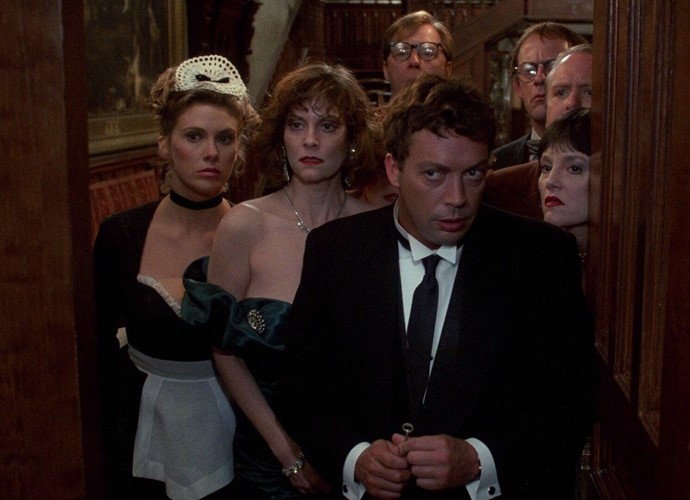 Based on the board game, Clue follows a group of strangers (all of whom are connected to a felon) who are gathered in a manor by the butler Wadsworth (played by Tim Curry).
After a murder takes place, the seven of them try to discern who could be the murderer before the police arrives.
Clue faithfully adapts the mechanics of the board game and turns it into a fun whodunit. Plus, the cast—which includes Christopher Lloyd, Martin Mull, and Madeline Kahn—effortlessly delivers the dark humor.
12. The Long Goodbye (1973)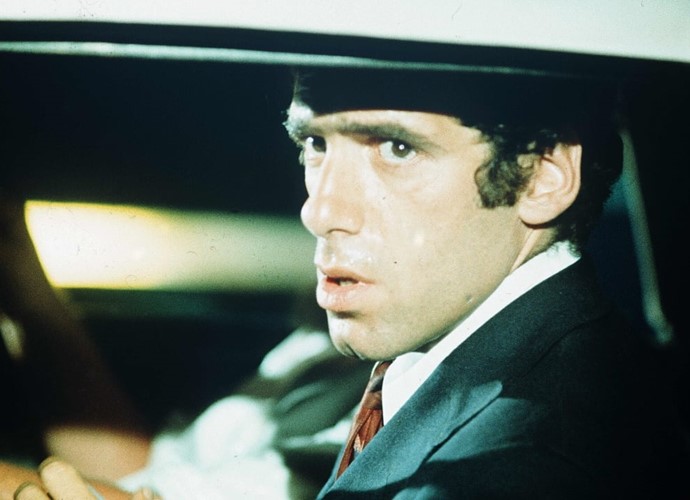 Based on the Raymond Chandler novel, The Long Goodbye is a mystery thriller about private investigator Philip Marlowe (played by Elliott Gould) who looks into the murder of his friend's wife.
When that case goes nowhere, Marlowe receives another case that seems to be related, and that makes him think that all the cases he gets involved in are connected to a bigger suspect.
The Long Goodbye is harsh and doesn't pull its punches. Director Robert Altman presents a world that's unfair to friendships and loyalty, and that makes its core mystery all the more haunting.
11. Zodiac (2007)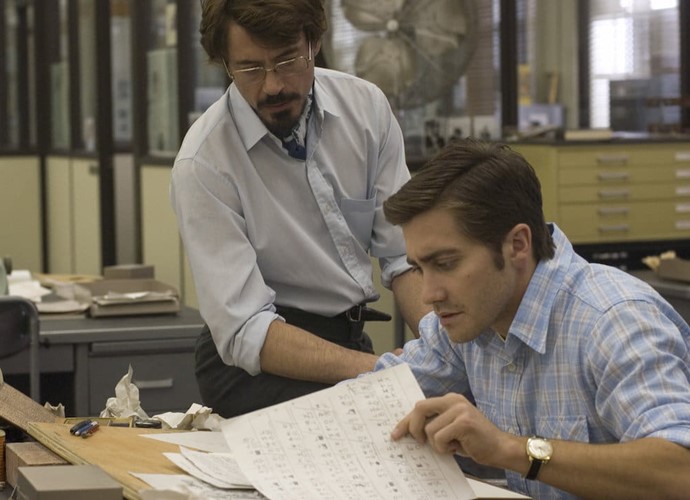 The Zodiac Killer is one of the most notorious cold cases in history. His eerie prominence over the late-1960s Bay Area is still felt today when discussing similar serial killer cases. So, it makes for compelling fodder in the hands of thriller extraordinaire David Fincher.
Zodiac follows cryptographer Robert Graysmith (played by Jake Gyllenhaal) as he handles the case, deciphers clues, studies potential suspects, and puts together all the clues and pieces.
From start to finish, Fincher gives the illusion that this is an unsolvable case. Zodiac isn't your usual whodunit, as it flips the formula by cornering those who are investigating the case.
10. Memories of Murder (2003)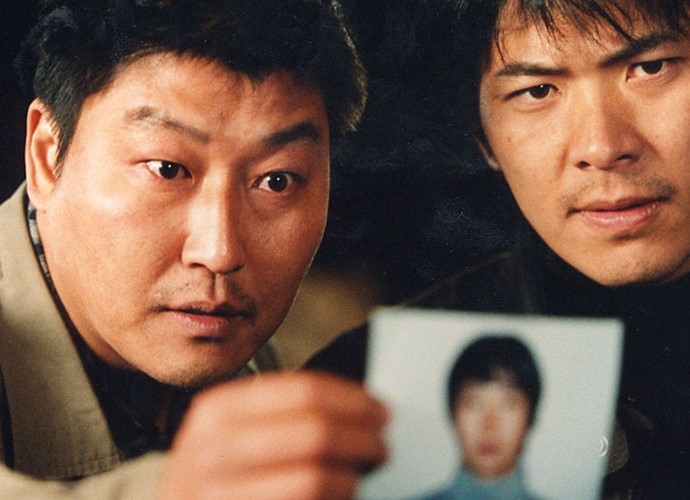 Acclaimed director Bong Joon-ho had his first success with Memories of Murder. It's practically a starter kit for everything Bong Joon-ho, a noir thriller with bleak themes and social commentary.
Based on the Hwaseong serial murders, the film follows detectives Park Doo-man (played by Song Kang-ho) and Seo Tae-yoon (played by Kim Sang-kyung) as they investigate several rape and murder cases only to find them all connected.
At its release, Memories of Murder was praised for being a gripping crime thriller. Over time, due to the director's popularity and the real-life case, it became a genuine piece of Korean whodunit cinema.
9. Charade (1963)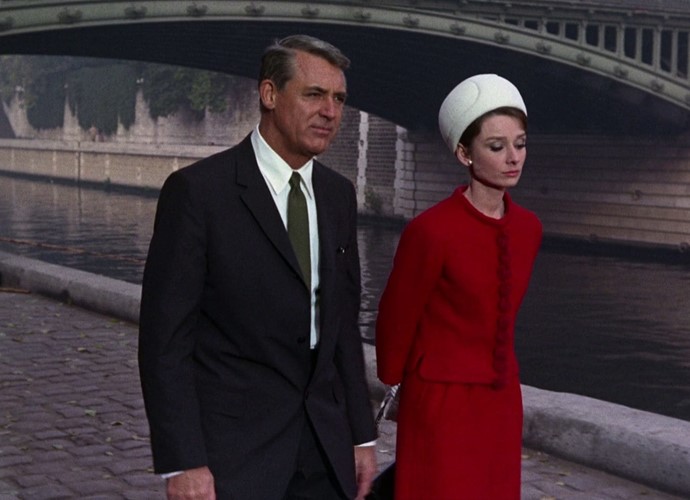 Part romantic comedy and part mystery thriller, Charade follows American expatriate Reggie Lampert (played by Audrey Hepburn) who finds her husband murdered.
Afterwards, she's targeted by three men who are after the fortune her husband had stolen. Reggie soon receives help from charming stranger Peter (played by Cary Grant), and they attempt to solve the case.
Fans of romantic capers will love this classic, which still oozes charm and escapism as both Grant and Hepburn work together as two people entangled in a deadly mystery. Charade really is "the best Hitchcock movie he never directed."
8. Gosford Park (2001)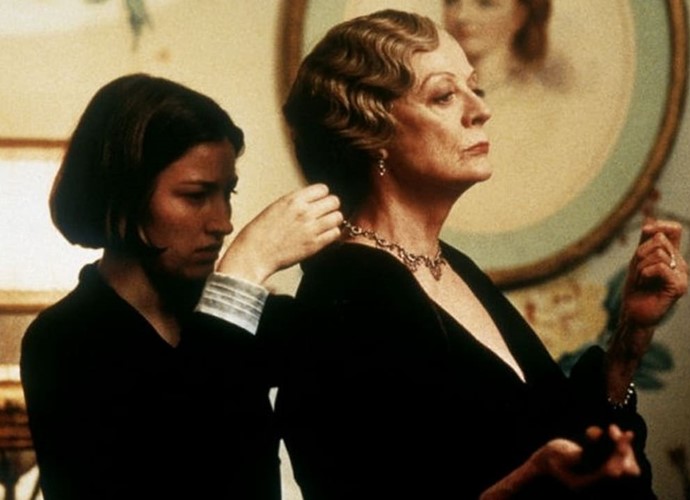 Before there was Downton Abbey, there was Gosford Park. This film, directed by Robert Altman, tells the story of a group of people who gather at Gosford Park for a shooting party.
When a murder takes place, the guests and servants are brought into question and the night turns into a wild goose chase for the murderer.
In Altman's hands, Gosford Park is more than just a classic whodunit. It clearly satirizes Britain's social classes with its depiction of the upstairs-downstairs hierarchy, and its dark humor fits well with the characters' absurd personalities. The ensemble cast here is amazing!
7. Who Framed Roger Rabbit (1988)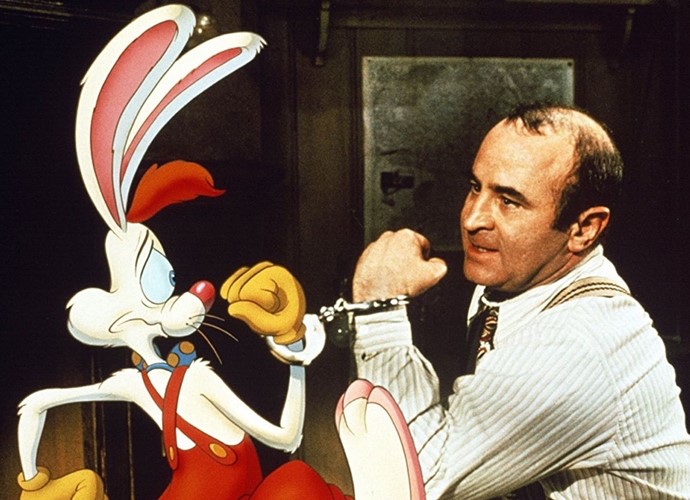 Who Framed Roger Rabbit is one of the most groundbreaking animated films of all time, nearly perfecting the blend of live action and animation in one feature-length masterpiece.
But some forget that this film was carried by its equally amazing detective story that owes a lot to noir films and gangster films.
Bob Hoskins as the stern Eddie Valiant alongside the comical Roger Rabbit makes for a fun duo as they dive into Roger's case.
They deal with complicated figures—like the devious Judge Doom and the seductive Jessica Rabbit—and as the case deepens, their vibrant world expands further, making for a one-of-a-kind adventure.
6. Memento (2000)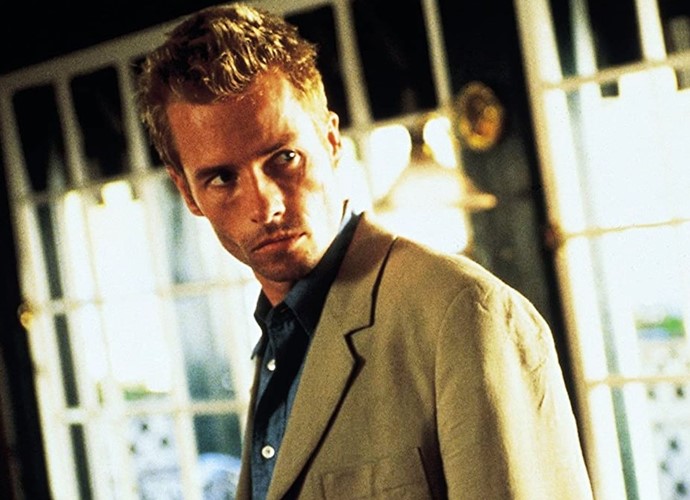 Long before the likes of Inception, Dunkirk, and Oppenheimer, Christopher Nolan made waves and turned heads with Memento.
Not only did he make a great impression, he also paved the way for more puzzle box mysteries in mainstream cinema.
The mystery of Memento centers on Leonard (played by Guy Pearce), an investigator who suffers with anterograde amnesia, which means he can't form any new memories. Using self-made notes and body tattoos to track information, he struggles to track down the ones who killed his wife.
Nolan uses a nonlinear narrative that jumps between black-and-white and colored sequences, which burn slow but gradually accelerate into one of the most mind-boggling whodunit climaxes in film.
5. Knives Out (2019)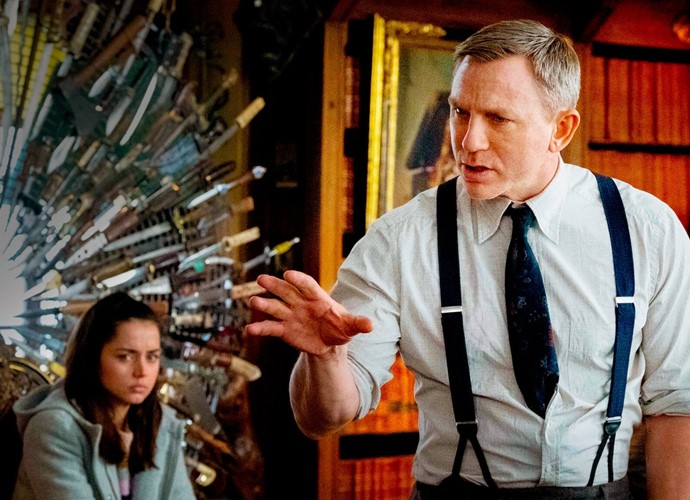 Rian Johnson's Knives Out centers on the wealthy but dysfunctional Thrombey family after the patriarch Harlan (played by Christopher Plummer) passes away under suspicious circumstances.
Private investigator Benoit Blanc (played by Daniel Craig) dives into the characters of the Thrombey household, with particular interest in Harlan's caretaker Marta Cabrera (played by Ana de Armas).
Johnson's thumbprints on the story result in an unorthodox take on what could've been a generic whodunit mystery. The narrative reveals are unusual and the case goes in unexpected directions, but it's all entertaining and well-written with a gifted cast.
4. L.A. Confidential (1997)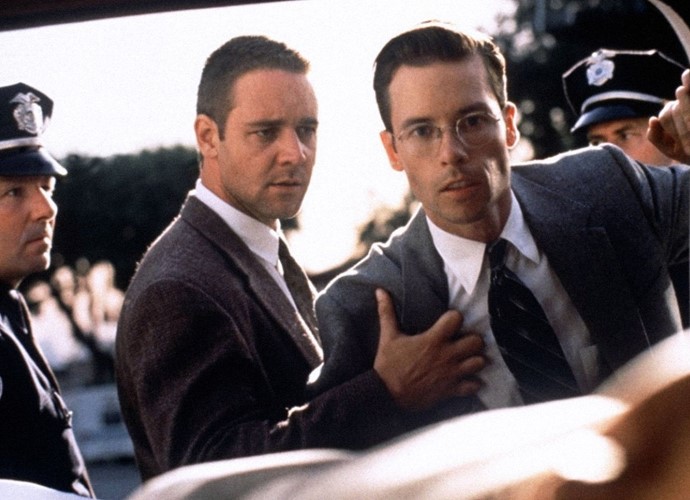 Based on the James Ellroy novel, L.A. Confidential follows three cops—the determined Edmund Exley, the fierce Bud White, and the sneaky Jack Vincennes—who are brought in to investigate a series of murders around the Los Angeles vicinity.
They eventually find themselves caught in a tangle of corruption and fame. In the world of L.A. Confidential, no agenda is left isolated. Everything always leads to a domino effect that soon exposes the darkness of everyone involved.
This neo-noir thriller never shies away from showing a deceitful 1950s Los Angeles. Together with its fascinating mystery, L.A. Confidential is a wonderfully engrossing entry in the whodunit genre.
3. Murder on the Orient Express (1974)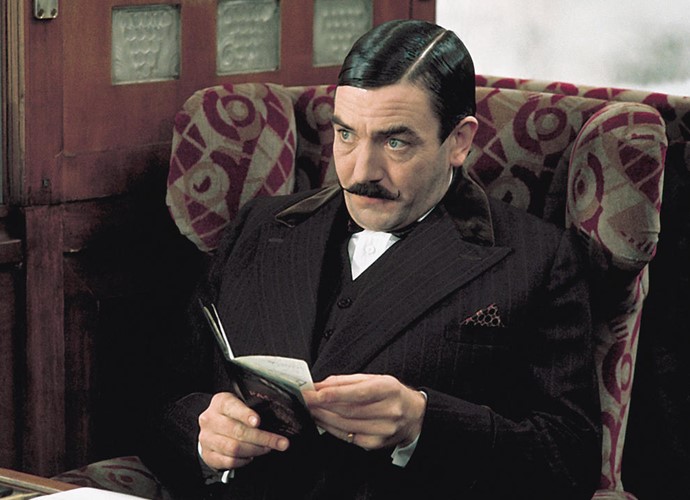 Any list of whodunit murder mysteries would be incomplete if it left out Agatha Christie and her most famous character Hercule Poirot.
One of the best Agatha Christie movie adaptations is 1974's Murder on the Orient Express, where Poirot (played by Albert Finney) investigates the murder of a tycoon by interrogating all of the passengers and crew.
Director Sidney Lumet's version stands as the best and most definitive adaptation of this story. The mystery is intense, the characters are likable, the execution is spotless, and the cast is amazing. A must-watch!
2. Chinatown (1974)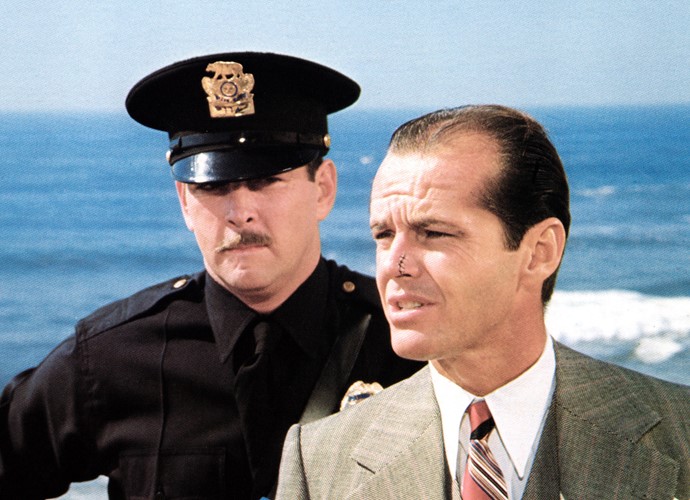 Chinatown is one of the most legendary examples of a grand crime mystery film. The great Jack Nicholson plays J. J. "Jake" Gittes, a private investigator hired by the mysterious Evelyn Mulwray (played by Faye Dunaway) to investigate her husband's suspected infidelity.
But it turns out that the woman wasn't the real Evelyn Mulwray, which causes complications and puts Jake in a real pickle.
As the case continues to escalate, Chinatown leans into all the grit and horror of its oppressive West Coast setting. Underneath its glamorous filmmaking is a mystery that Jake will never forget.
If you're a fan of noir or neo-noir films and you haven't seen Chinatown yet, drop what you're doing and watch it!
1. The Maltese Falcon (1941)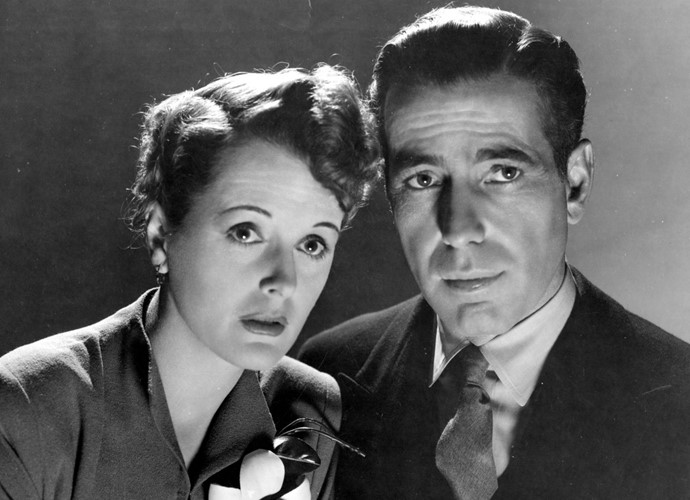 To this day, The Maltese Falcon stands as the most iconic whodunit murder mystery movie of all time.
The film follows San Francisco-based private eye Sam Spade (played by Humphrey Bogart) as he takes on a high-stakes case involving three peculiar crooks and a deceitful femme fatale, all of whom are after a valuable jeweled falcon statuette.
This film is one of the first and best examples of film noir. We have a private eye, a murder case, a list of suspects, and a femme fatale. They all amount to a case of a slain officer and a missing MacGuffin. It's well-deserving of its legacy as an all-time whodunit noir great.