Just as not every year is a homerun for cinema, there are certain years that stand out for the sheer quantity of stellar films that came out within those months. It's rare for a single year to be packed with so much greatness.
The first movie with sound, The Jazz Singer, came out in 1927. That means we've had 95 years of cinematic history—and we've gone through and picked out the best of those years.
While each year on our list represents a very different era in pop culture, the quality of the films speak for themselves.
How did we rank these years? We considered not only the number of enduring movies that came out in those months, but also the influence and importance of those movies on film history.
10. 1967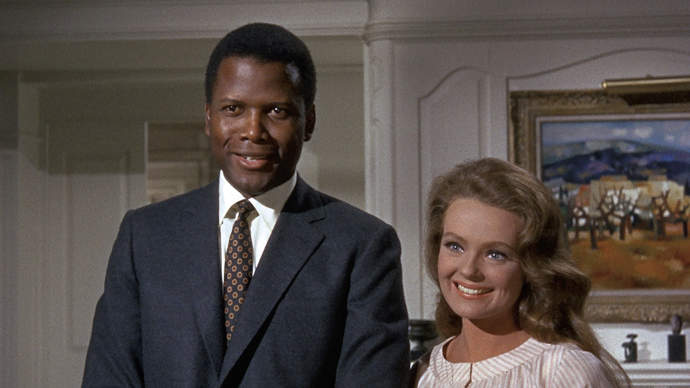 The world was changing in the sixties and the cinema of 1967 reflects that with anti-establishment sentiment pervading the films produced that year, including highlights in Bonnie and Clyde, The Graduate, In the Heat of the Night, Cool Hand Luke, and To Sir, With Love.
We were also rewarded with fun films such as The Producers and The Jungle Book. Meanwhile, Martin Scorsese directed his first feature film in Who's That Knocking on My Door?
However, the most resonant film of 1967 has to be Guess Who's Coming to Dinner, featuring phenomenal performances from Katharine Hepburn, Sidney Poitier, Katharine Houghton, and Spencer Tracy wearing his heart on his sleeve in every scene. It's a bewitching drama that hasn't aged a day.
9. 1998
The nineties gave us all kinds of great cinema, with 1998 among the best of the decade's years. Just look at this list of legendary films:
A Simple Plan
American History X
Fear and Loathing in Las Vegas
Gods and Monsters
Life Is Beautiful
Lock, Stock, and Two Smoking Barrels
Pi
Ringu
Saving Private Ryan
The Thin Red Line
The Truman Show
And that doesn't even include the standout comedies of 1998, including classics like Rushmore, The Big Lebowski, and There's Something About Mary.
But of all those films, The Thin Red Line represents the cream of the crop. Underrated to this day, it's perhaps the best war film of all time, offering a philosophical look into human nature: love, violence, and loneliness.
8. 1976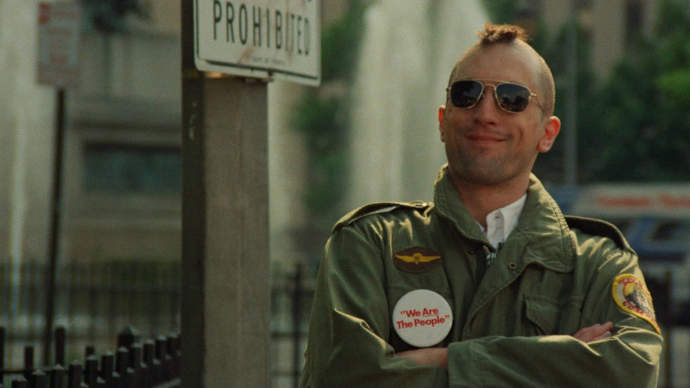 The anti-establishment theme from 1967 continued all the way into the mid-1970s with films like Network and Logan's Run.
It was an astonishing year during the now-called New Hollywood Era. Other great films that were released this year include:
All the President's Men
Assault on Precinct 13
Bugsy Malone
Carrie
Marathon Man
Murder by Death
Rocky
Taxi Driver
The Killing of a Chinese Bookie
The Omen
The Outlaw Josey Wales
The Shootist
The Tenant
While Rocky may have won Best Picture, Taxi Driver is unquestionably the best film that was released in 1976. Moody, gritty, and incredibly important for the time, it features one of De Niro's best performances with a confident Scorsese in top form.
7. 1982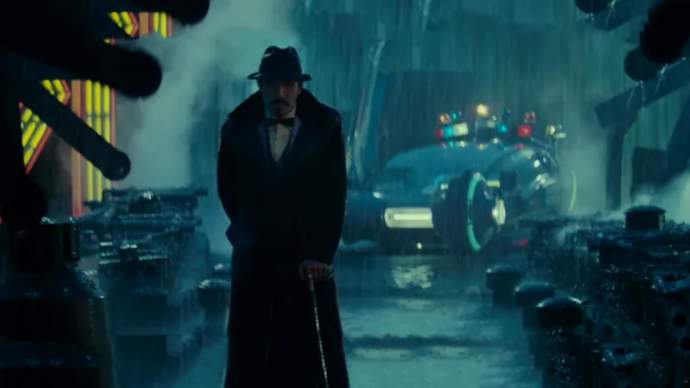 Widely considered to be the best year for science fiction in the history of cinema, 1982 gave us films like The Thing, Tron, Poltergeist, and E.T. the Extra-Terrestrial, which all blew us away.
Not only did these films make good use of breath-taking practical and visual effects, but Tron in particular showed off to the entire film industry what was possible with CGI.
And then there were dramas such as Sophie's Choice, An Officer and a Gentleman, and The Verdict, which moved audiences to tears. Richard Attenborough's Gandhi took home Best Picture at the Oscars.
The King of Comedy, Fast Times at Ridgemont High, and Tootsie all had the world in fits of laughter, with the sprawling epic Fitzcarraldo acting as one of the best adventure movies of all time.
Other great films released in 1982 include The Plague Dogs, Sylvester Stallone's First Blood, and the iconic children's film Annie.
But above all, Blade Runner takes the cake for best film released in 1982. A gritty science fiction masterpiece that wrote the book on how to create palpable dystopias, the film's reflections on mortality and the human condition still remain as poignant as ever.
6. 1999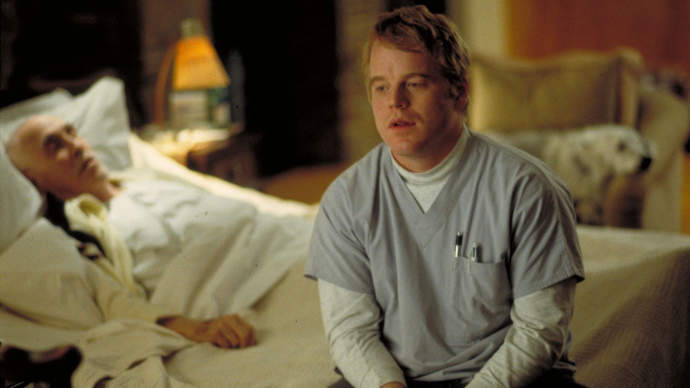 1999 was a staggeringly successful year, and many of the year's best films are still referenced in pop culture today. This was the year when:
Stanley Kubrick made his final film in Eyes Wide Shut;
Spike Jonze made his first great film in Being John Malkovich;
M. Night Shyamalan burst onto the scene with The Sixth Sense;
Sam Mendes's American Beauty won the "Big Five" at the Oscars.
Other greats that were released this year include:
All About My Mother
Fight Club
Magnolia
Office Space
South Park: Bigger, Longer, and Uncut
The Blair Witch Project
The Green Mile
The Insider
The Iron Giant
The Matrix
Of these films, it's Paul Thomas Anderson's Magnolia that tops the list in a truly competitive year. Magnolia is a sprawling epic that focuses on how we are all connected and yet desperately lonely.
It's a film that was largely forgotten at the time, probably because it wasn't as "fun" as his previous outing in Boogie Nights. However, it's easily one of his best films to date—and definitely the best film of the year.
5. 2007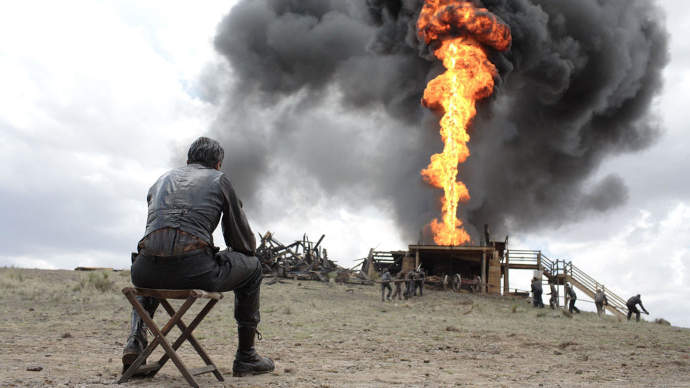 The 2000s kicked off a solid decade of films as new directors started coming to the fore in the digital age, but it wasn't until 2007 that a whole wealth of gems from around the world started popping up.
New directors like Sean Penn and Ben Affleck released critically acclaimed films like Into the Wild and Gone Baby Gone, while Quentin Tarantino released the underground hit Death Proof.
We got many fantastic thrillers in The Bourne Ultimatum, American Gangster, Zodiac, Eastern Promises, and 3:10 to Yuma, plus cult classic comedies in Superbad, Hot Fuzz, Juno, and The Darjeeling Limited.
And while Seth Rogan and Edgar Wright were dominating the comedy scene, we were privy to gut-wrenching dramas in Persepolis, Atonement, and Michael Clayton. And that's not to mention the jaw-dropping Spanish horror masterpiece that was REC.
But even among these heavy-hitters, two films in particular stand above with their career-defining legacies: No Country for Old Men and There Will Be Blood. These masterpieces are as enigmatic as they are breath-taking, and it's impossible to choose between them.
Both could be titled best film of the decade, they should've shared the stage at the 2008 Academy Awards.
4. 1975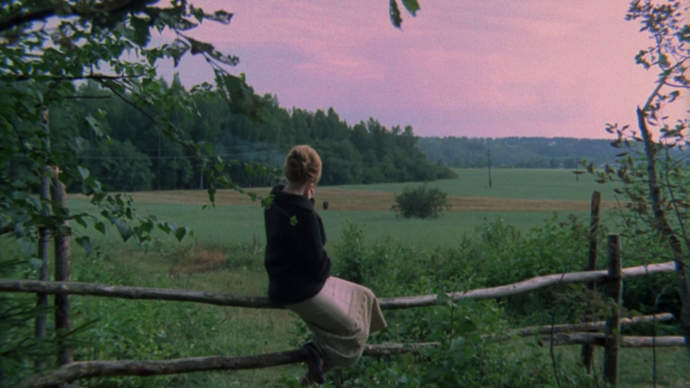 What did we get in 1975? A classic, another classic, yet another classic... oh, so many classic films, all from the same year.
1975 wasn't just a year for legends like Jaws and Dog Day Afternoon. It also provided us with overlooked films (like Barry Lyndon) and films that were heavily criticized at first only to be praised years later (like Shivers).
Most importantly, Monty Python burst onto the scene and changed the world of comedy forever. It's hard to overestimate the impact that Monty Python and the Holy Grail had on the world at the time!
Similarly, The Rocky Horror Picture Show had a radical impact on how people viewed both musicals and sexuality. Dario Argento's Deep Red, Sydney Pollack's 3 Days of the Condor, and John Huston's The Man Who Would Be King all went on to receive critical acclaim.
And then you have Milos Forman's One Flew Over the Cuckoo's Nest and Andrei Tarkovsky's Mirror, two of the best movies ever made.
Both films were unique in their own right, and it's impossible to claim one as better than the other because they're such radically different experiences. The best you can do is watch both and decide on your own.
3. 1994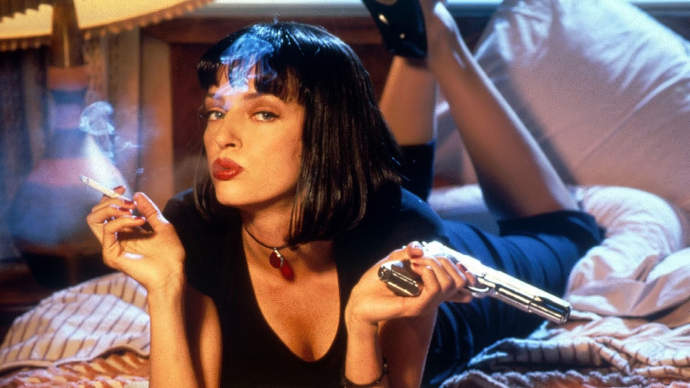 While many of the other years on this list gave us plenty of great films, 1994 is the year that gave us so many loved films.
We're talking instant classics that evoke nostalgia, like Forrest Gump and The Lion King, which wowed audiences and dominated box offices. Forrest Gump went on to win Best Picture (and a few others) at the Oscars.
Other films—like Frank Darabont's The Shawshank Redemption—flew under the radar at the time and only resurfaced as fan favorites many years later. (Shawshank now sits atop IMDb's list of Top 250 Films.)
In 1975, Ang Lee's Eat Drink Man Woman and Tsai Ming-liang's Vive L'Amour helped kick-start the Taiwanese New Wave; Krzysztof Kieślowski directed his famous Three Colours Trilogy; and Bela Tarr completed his seven-hour-long masterpiece Sátántangó.
Other great films of the year include:
71 Fragments of a Chronology of Chance
Clerks
Hoop Dreams
Natural Born Killers
Quiz Show
Shallow Grave
Speed
The Professional (also called Leon: The Professional)
War of the Buttons
However, the best film of the year has to go to Quentin Tarantino's Pulp Fiction. Filled with quotable lines, philosophy, and one of the best executions of a non-linear narrative ever, it's easily the best film of 1994.
2. 1959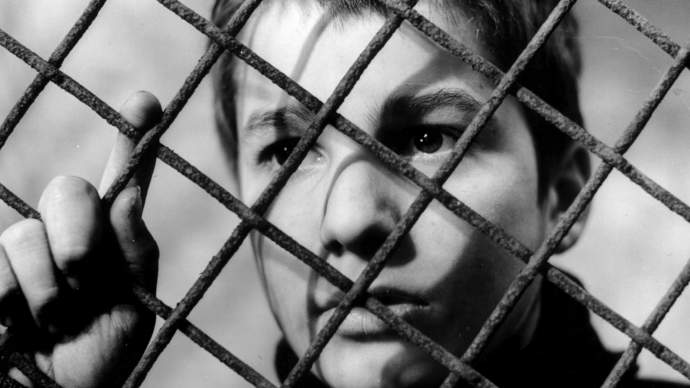 1959 is a year frequently forgotten about, but it's notable for giving us all of the classics they talk about in film school—and much more.
The year was one of the best for international cinema, with film movements emerging and auteur styles developing. Robert Bresson's Pickpocket, Satyajit Ray's The World of Apu, and Masaki Kobayashi's breath-taking cinematic achievement with his first installment of The Human Condition franchise.
Alfred Hitchcock continued his excellence with North by Northwest and Hollywood delivered one of the best epic films ever made in Ben-Hur.
Other brilliant works to come out this year included Some Like It Hot, Black Orpheus, Shadows, Anatomy of a Murder, Rio Bravo, Good Morning, The Diary of Anne Frank, Pillow Talk, and Alain Resnais's Hiroshima, Mon Amour.
With all of these glorious films released in the same year, the competition is incredible. But if we had to pick one as best, it would be François Truffaut's The 400 Blows.
When Akira Kurosawa, Martin Scorsese, Carl Theodor Dreyer, Satyajit Ray, Wes Anderson, Woody Allen, Richard Linklater, and Tsai Ming-liang all cite it as one of their favorite films, it's a no-brainer.
1. 2016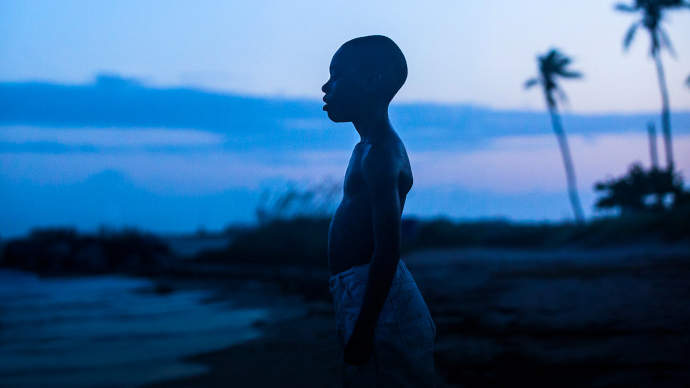 To understand why 2016 tops our list of greatest years in cinema history, you only have to look at all the incredible films that were nominated for Best Picture at this year's Academy Awards:
Arrival
Hacksaw Ridge
Hell or High Water
Hidden Figures
Fences
La La Land
Lion
Manchester by the Sea
Moonlight
That list is already stacked, but there are so many other top-tier movies that came out this year—including several in the horror genre. Seriously, take a look at these films and tell me they don't deserve acclaim:
10 Cloverfield Lane
Before I Wake
Don't Breathe
Hush
Nocturnal Animals
Raw
The Autopsy of Jane Doe
The Shallows
The Love Witch
The Wailing
Train to Busan
And it doesn't stop there! Even after all of the above, there are dozens of incredible films that remain as memorable and influential today as when they first came out:
A Monster Calls
Captain Fantastic
Hail, Caesar!
Hunt for the Wilderpeople
I, Daniel Blake
My Life as a Zucchini
Paterson
Personal Shopper
Silence
Sing Street
Sully
The Handmaiden
The Infiltrator
The Nice Guys
The Salesman
Things to Come
Your Name
Zootopia
And while we're at it, let's highlight a few documentaries:
Cameraperson
I Am Not Your Negro
Kedi
Tower
Weiner
In hindsight, 2016 exceeded all expectations and remains underappreciated for how many great movies came out that year.
Of them all, the best has to be Barry Jenkins's Moonlight. It's an intimately personal film that excels on every level: direction, music, pacing, cinematography, writing, and acting. It justifiably won Best Picture and stands out as one of the best films released in the entire decade.