The 1970s were quite a decade for cinema! New Hollywood was booming, blockbusters were block-busting, and the Vietnam War had triggered a series of acclaimed war epics.
With so many amazing movies to choose from, it's hard to narrow down the most iconic films of the decade to just 10 movies. But we'll try! Here are our picks for the most iconic 1970s movies!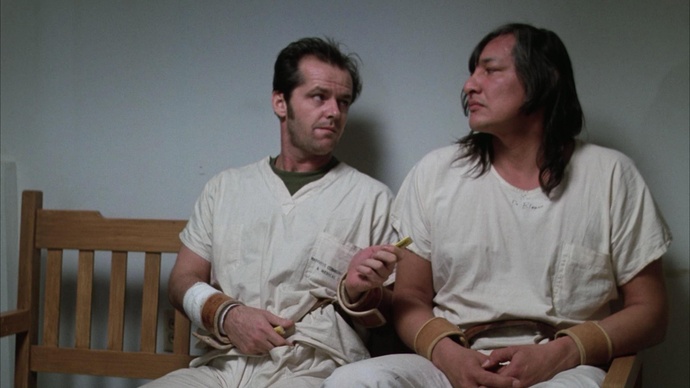 An Oscar-winning adaptation from Miloš Forman, One Flew Over the Cuckoo's Nest is a skillful and stirring drama, injected with bouts of dark comedy. Bypassing outdated sexual politics, the psychological drama raised questions about treatment and attitudes toward mental illness.
Jack Nicholson leads the band of zany, lovable misfits under the watchful gaze of Nurse Ratched, a now-infamous movie villain who has her own Netflix series. One Flew Over the Cuckoo's Nest is based on the 1962 novel by Ken Kesey, and was also adapted for Broadway.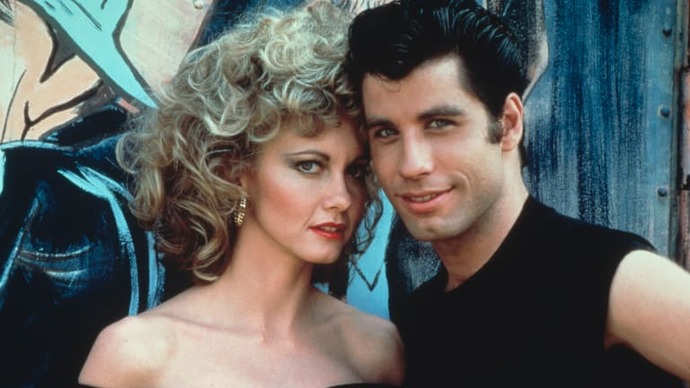 Musicals can sometimes get a bad rap in the film world, but we couldn't write this list without mentioning such an iconic classic.
Grease flies us back to a romanticized America in the 1950s, where a bunch of teens rock n' roll themselves through the turbulence of high school. John Travolta and Olivia Newton-John star as the summer lovers who stand worlds apart once summer ends and school resumes.
Randal Kleiser directs what ended up being the highest-grossing musical of the time, based on the immensely successful 1971 stage musical by Jim Jacobs and Warren Casey.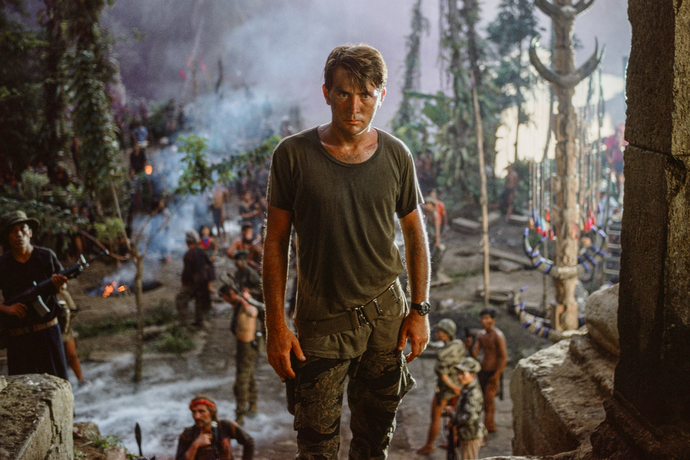 Following the Vietnam War, a string of acclaimed anti-war movies were made during the 70s and 80s. The public openly disagreed with America's involvement in the Indochina war, and many young soldiers unfamiliar with guerrilla warfare became statistics.
Suffice to say, it wasn't the best of times. Director Francis Ford Coppola mortgaged his house to explore these issues, pushing through a hellish production to make the acclaimed war epic Apocalypse Now, starring Martin Sheen and Marlon Brando.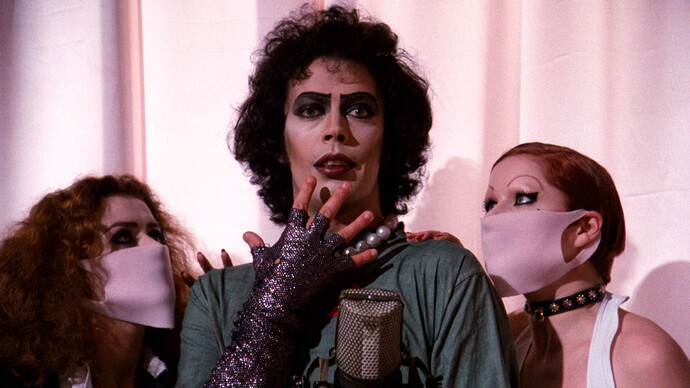 The Rocky Horror Picture Show is a bizarre and tantalizing parody tribute to B-movie horrors of the 1930s. Based on the 1970s musical The Rocky Horror Show by Richard O'Brien, Jim Sharman's sexy horror satire is truly one of a kind.
More of an experience than a story, The Rocky Horror Picture Show is one of the biggest cult movies out there, with an enduring legacy so strong that it continues to gather huge conventions every single year.
Despite an initially meh reception, it's now considered a midnight movie classic, with Tim Curry's performance as an eccentric cross-dressing scientist adorned by LGBTQ+ fans especially.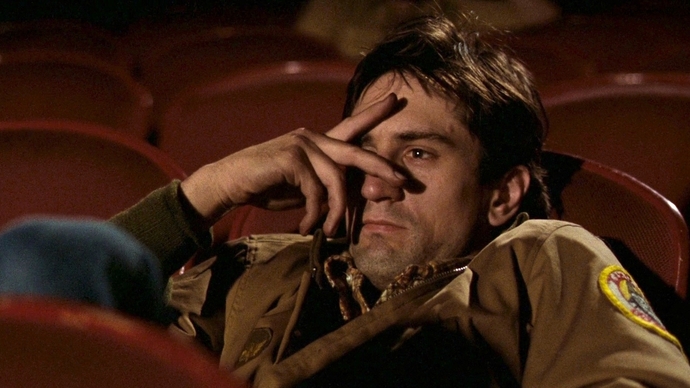 If you've ever studied film, you've probably studied Taxi Driver. Despite it being an early Martin Scorsese film, Taxi Driver manages to rank up there with some of the greatest masterpieces ever made.
The premise doesn't sound overly exciting—a paranoid cabbie has a mid-life crisis—but it sets a high bar for cinematic character studies. Scorsese's bestie collaborator Robert De Niro plays the infamous anti-hero Travis Bickle, stalking the sleazy streets of New York.
After falling for a campaign worker, Travis becomes obsessed with cleaning the streets—so he shaves his head, works out, and plans to assassinate the president.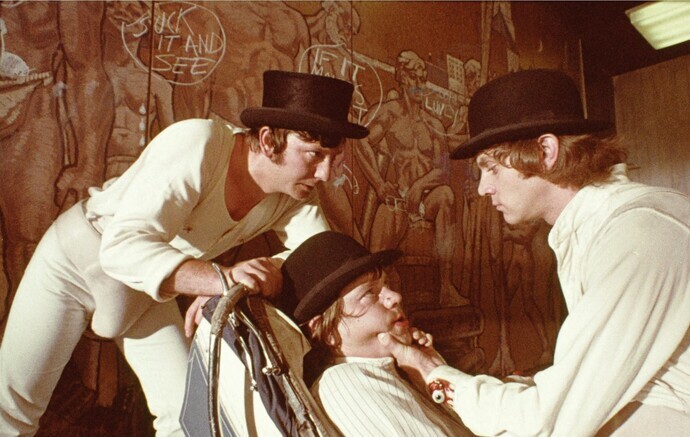 Whenever someone says A Clockwork Orange is their favorite movie, you can't help but be a little concerned. Sure, it's an artistic showpiece and a marvel to behold... but given its twisted and perverted themes, liking it that much should cause an eyebrow or two to raise.
Malcolm McDowell is the "ultra violent" protagonist Alex, who leads his gang of "droogs" through all kinds of messed up criminal endeavors. Set in a dystopian England, A Clockwork Orange uses a fictionalized dialect—a secret language rooted in Russian—to tell its strange story.
Stanley Kubrick is, of course, the master director behind this classic, based on Anthony Burgess' disturbing 1962 novel.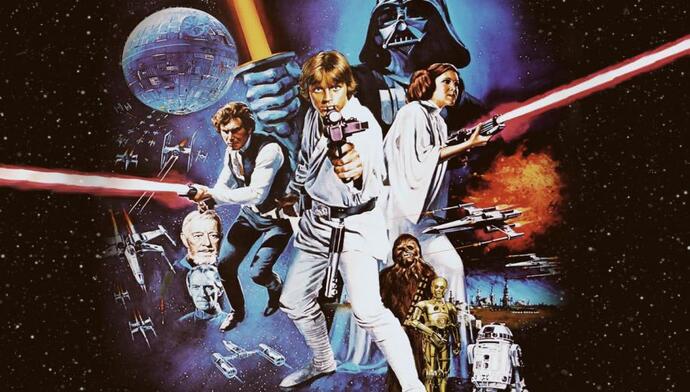 It's 1977 and that means we've entered the dawn of the Star Wars universe. George Lucas' multi-media space opera is still going strong today, with the upcoming Rogue Squadron set to release in 2023.
Luke Skywalker (Mark Hamill), Han Solo (Harrison Ford), and their droid buddies work together to save the beautiful Princess Leia (Carrie Fisher), held hostage by that asthmatic guy... what's his name? Oh yeah, Darth Vader (David Prowse).
Five decades of robots and lightsabers all began with Star Wars: A New Hope, directed by Lucas himself. Not only was it the birth of an entire fictional universe, but A New Hope won seven Oscars and is one of the highest-grossing films ever made.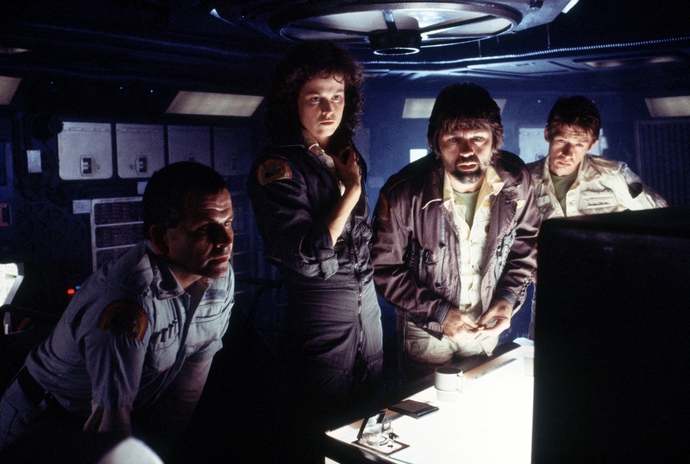 Star Wars wasn't the only space franchise initiated in the 70s. Alien, directed by Ridley Scott, was the first of six movies, and later merged with the Predator movies.
When a distress call awakens the crew on board Nostromo, they discover an alien nest egg inside the ship. As you can guess, this isn't great news.
Not only was Alien a game-changer for the sci-fi genre, it has been extensively analyzed by film academics for its Freudian undertones, sexual imagery, and qualities shared with B-movies.
2. Jaws (1975)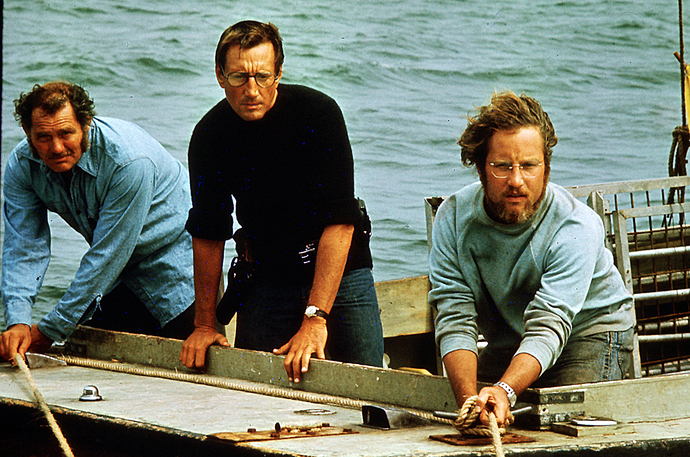 Shark movies are notoriously bad (Sharknado, anyone?) but there's one that's, like... really, really good.
Steven Spielberg's Jaws is praised for a number of reasons: the tense music, the dolly zoom, the sheer lack of shark until the very end, building up an ominous presence throughout the movie.
When a shark begins terrorizing a beach town, it's up to police chief Martin Brody (Roy Scheider) to kill it before tourism runs dry.
A prototypical summer blockbuster that scared many away from beaches for years, Jaws was the highest-grossing movie until Star Wars came along two years later. Shooting a movie on the ocean proved a difficult task, but was worth it for the watershed reception.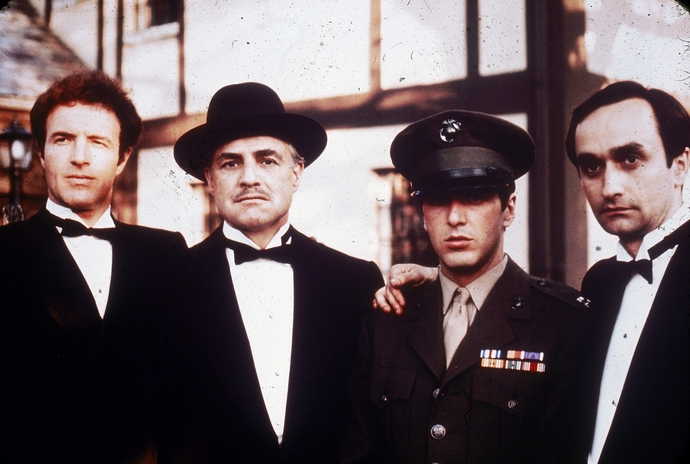 Rated as the best movie ever made on IMDb, we simply had to award first place to The Godfather. Francis Ford Coppola and Marlon Brando team up once again in the first of three gangster classics, based on Mario Puzo's 1969 novel.
It's New York in 1945 and the Corleone gang are at the height of their Mafia powers. Despite his attempts to stay out of the family trade, Michael (Al Pacino) gets roped into his father's life of violence and betrayal.
Brando famously rejected his Oscar win for the role of mob leader Don Vito Corleone, but it managed to win Best Picture anyway.
Keep going with our complete series of articles on all the most popular and iconic movies by every decade: