A24 Films is still pretty much the new kid on the block as far as movie production companies are concerned.
Founded by Daniel Katz in 2012, the studio is an infant compared to big players like Universal Pictures, a world-renowned company that's been around since 1912. Even so, A24 has already made its mark such that audiences will check out a film simply for being A24.
The independent American company is known for its cutting-edge and gorgeously-shot works of art that combine avant-garde elements with Hollywood foundations. Movies by A24 tend to be darker, more daring, and even neon-lit, while being approachable.
With over 100 movies already made since they started, picking our favorites isn't easy. Here are our picks for the best A24 movies ever made and why they're so good.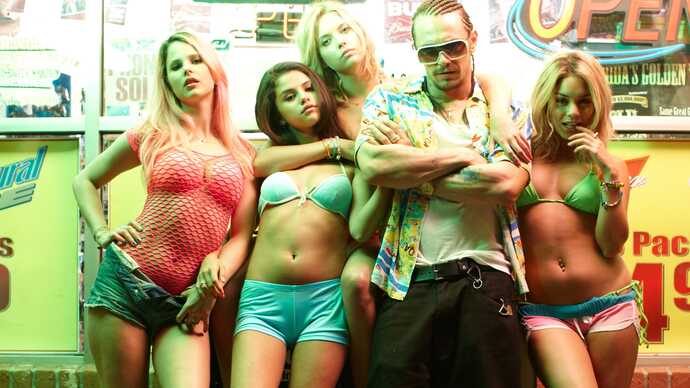 As one of A24's first movies, Spring Breakers established its trademark use of "sensory" filmmaking as it explored an illicit urban underworld with visceral imagery. James Franco plays cult figure and eccentric drug dealer Alien, who makes a statement with his silver teeth and braids!
Selena Gomez, Vanessa Hudgens, Ashley Benson, and Rachel Korine star as four party-loving rebel teens, who are bailed out of jail by Alien—but at a price. Spring break isn't all palm trees and drinking games for these girls as they go through the criminal underbelly of Florida.
19. Locke (2013)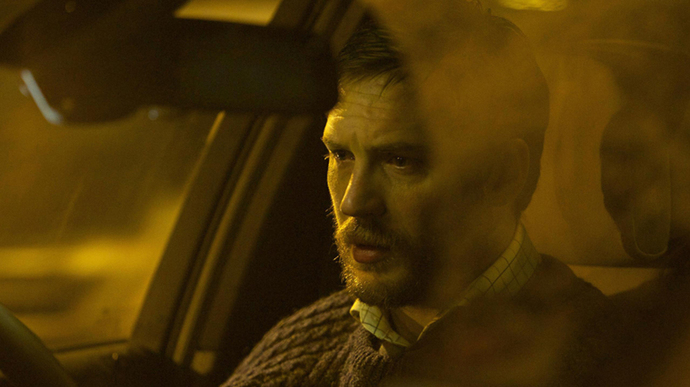 There have been numerous attempts by indie filmmakers to shoot an entire feature film using a single location and/or a single actor. Not all have been successful. Steven Knight, however, was.
Ivan Locke has one stressful drive in this psychological drama, in which Knight manages to grip us despite us never leaving the car.
During his 1.5-hour drive from Birmingham to London, Locke discovers that a one-night stand has gone into labor, all while he's being hounded by his boss and wife across a grand total of 36 phone calls.
Tom Hardy is the star of the one-man film in Locke, alongside the familiar voices of Olivia Colman, Andrew Scott, Tom Holland, and Ruth Wilson, with whom he communicates via his phone only.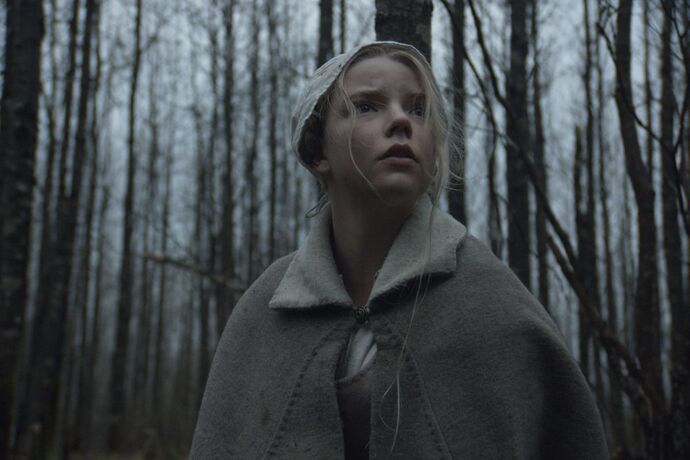 Here's a great example of horror films done in A24 style! Robert Eggers is the perfect director for an A24 flick—and this won't be the only time you see his name on this list. With his knack for all things creepy, old-fashioned, and artsy, Eggers brings us this haunting period horror.
Set in the 17th century, a Puritan family decides to hitch up in a remote forest where there are no other villagers around. Bad idea!
A visually compelling and extremely unsettling supernatural thriller, The Witch stars Anya Taylor-Joy as Thomasin. While playing peekaboo with her baby brother, he suddenly vanishes into thin air and Thomasin is blamed for it by her own family.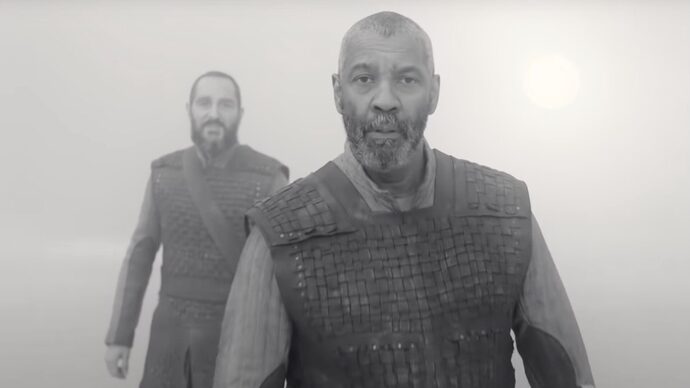 As one of the most recent A24 releases—and the first solo project by renowned Joel Coen—this one is still in cinemas at the time of this writing, so catch it while you can!
Based on that infamous Shakespeare play that we were all forced to read in school, The Tragedy of Macbeth follows an 11th century Scottish lord who's prophesized to be king by three witches.
Denzel Washington stars as the overly-ambitious Macbeth, alongside Frances McDormand as his scheming wife. A supernatural melodrama of the finest caliber, we definitely recommend this on the big screen.
Shot in black-and-white with that iconic Coen Brothers polish, this is one aesthetically pleasing adaptation!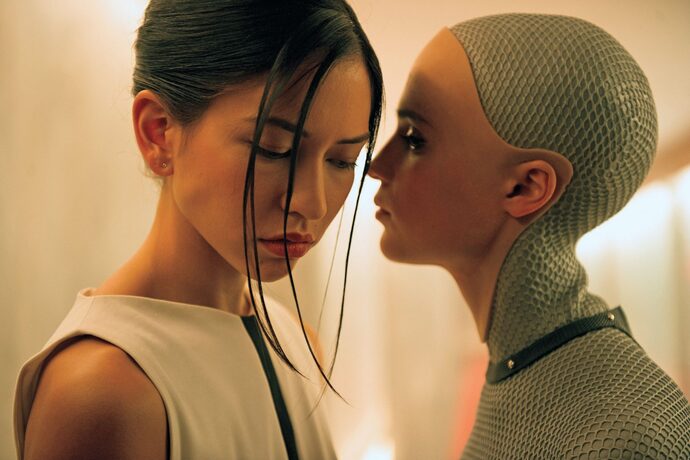 A feminist sci-fi thriller full of plot twists, Ex Machina shows us the dark side of artificial intelligence. When Caleb (played by Domhnall Gleeson) is given the opportunity to help out with an AI experiment, he quickly finds the investigation is not what it seems.
Alicia Vikander is the strangely beautiful robot who's held prisoner by an alcoholic CEO—and she's far more self-aware than he imagined. Filmed with a sort of glossy mechanical luster, Ex Machina is a slick piece of indie filmmaking, directed by Alex Garland.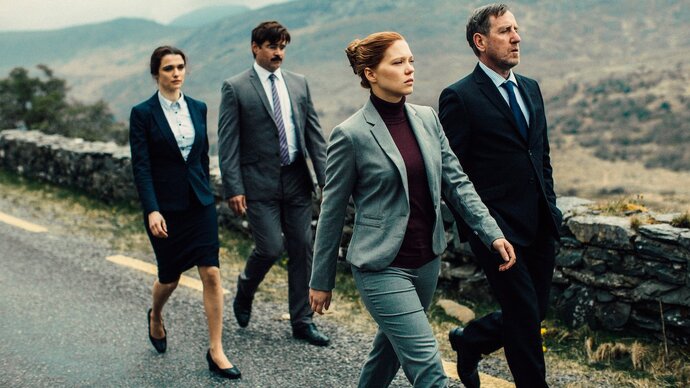 If you've seen the 2018 Oscar-winning period piece The Favourite, you'll recognize Yorgos Lanthimos' style right off the bat here. Before he teamed up with Olivia Colman and Emma Stone, the auteur director made this bizarre black comedy starring Colin Farrell.
The surrealist movie takes place in a dystopian future, in which people are given 45 days to find a romantic partner or else be turned into animals. Permanently. And as you can probably guess from the title, the protagonist chooses a lobster as his reincarnation sentence.
It's offbeat, it's artsy, and it's filmed with stylish precision. What more could you ask for from an A24 movie?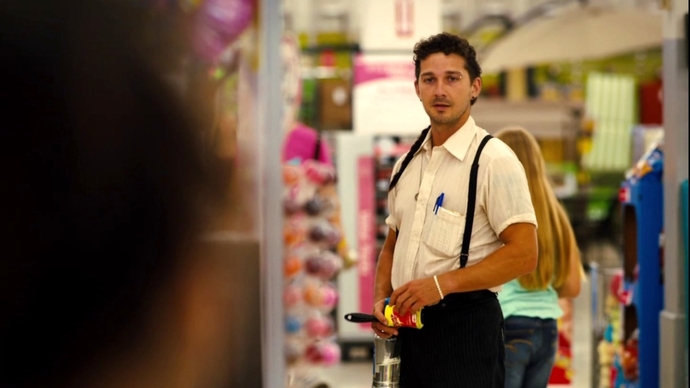 Pack your bags, we're going on a road trip! And we're not talking about a family getaway to Disney World. In American Honey, Andrea Arnold takes us on a journey around the American Midwest, in which teen runaway Star (played by Sasha Lane) joins a band of sketchy magazine salesmen.
Most of the cast didn't audition. Instead, Arnold searched streets and beaches for drunk teenagers who would fit their parts, and that includes Sasha Lane herself. Shia LaBeouf also appears as the unstable crew co-leader Jake, who invites young Star to join them for Kansas City.
Gorgeously filmed in a Super-8-style square ratio, American Honey was a hit at the Cannes Film Festival in 2016.
13. Room (2015)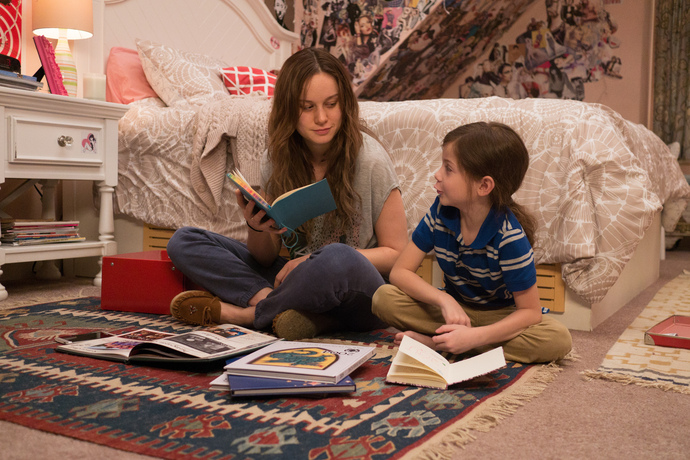 Imagine being trapped in one room for your entire life. Now imagine being a child growing up in that room, thinking that the one room was the whole entire world. Well, that's what five-year-old Jack grows up thinking when he's held captive with his mother by the mysterious "Old Nick."
After years of isolation, the two make a daring escape—and that opens up the vast real world to Jack, played by Jacob Tremblay. Brie Larson also stars, and won the Academy Award for Best Actress in 2016.
Based on Emma Donoghue's 2010 novel, Room is sure to break your heart and inspire it back together again.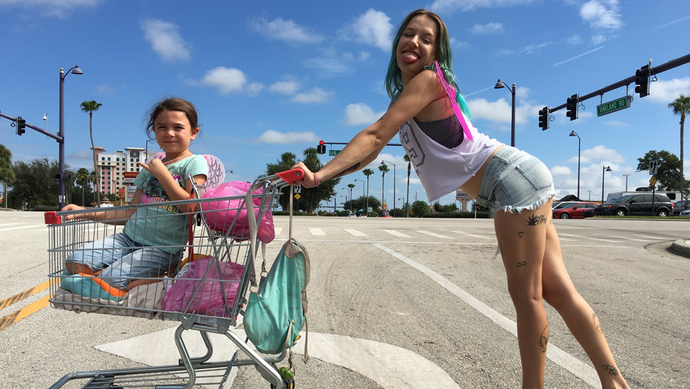 Sean Baker's coming-of-age drama is mainly filmed from the point-of-view of six-year-old Moonee, using low-angle shots and restricted narration to great effect.
Inspired by the Our Gang films (from 1922 to 1944), Baker wanted to make a film about the joy and freedom that can come from hardships—without ignoring the relevant pressing social issues.
Brilliantly played by Brooklynn Prince, Moonee lives in a rundown motel with her single mother—a motel that's, to her, the Magic Castle.
The brightly painted walls and the ability to run wild in the parks help ease the pain of Moonee's poverty-stricken childhood, which comes under fire from the Florida DCF. Shot on opulent 35mm film, The Florida Project is a sympathetic piece of independent cinema.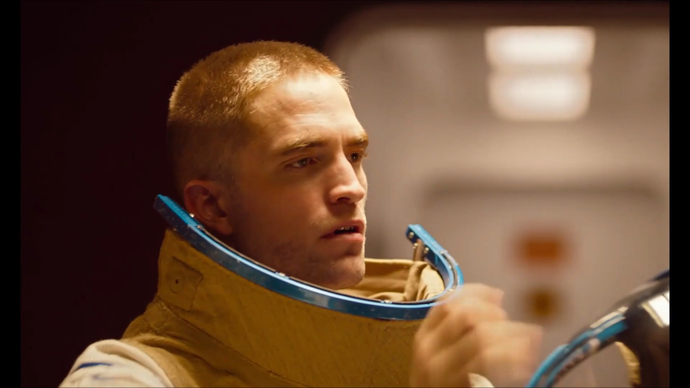 Artsy ambient lighting meets sci-fi storytelling in Claire Denis' avant-garde horror film High Life. Not "high" as in happy and euphoric, but "high" as in floating around space.
Told in non-linear order, High Life takes us on a space mission gone wrong, in which a bunch of criminals are sent to serve their death sentence by extracting energy from a black hole.
Monte (played by Robert Pattinson) ends up being the only surviving crew member, who cares for his unexpected daughter while trying to find a way back home. Claire Denis' English-language film debut is as dazzling as it is dark... and we love it!
10. Waves (2019)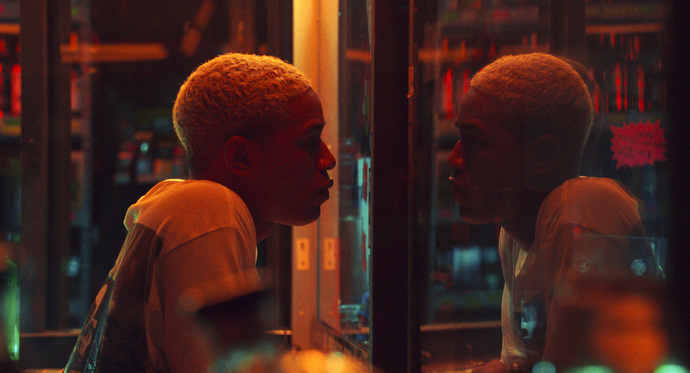 Tyler is an incredible wrestler, mainly due to the immense pressure his father puts on him, which all comes crashing down after an injury. The distraught Tyler turns to drug abuse and ends up splitting his world apart, serving time for second-degree murder.
Waves is told in two distinct parts, each as jarring and tender as the other. Kelvin Harrison Jr., Lucas Hedges, Taylor Russell, Alexa Demie, Renée Elise Goldsberry, and Sterling K. Brown make up the ensemble cast, filling the screen with tense drama and blissful moments of joy.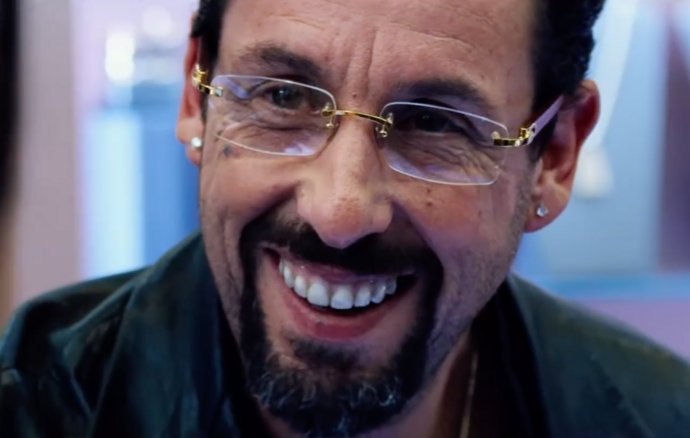 Seeing Adam Sandler in a serious role came as quite the shock to many viewers. Although he has technically dipped his toes into the waters of melodrama before, he never dove in to quite this degree. And the most shocking thing about it? Just how good he is.
Howard Ratner is a gambling addict who runs an expensive jewellery store in New York. When a rare black opal is uncovered in Ethiopia, Howard believes it could be his ticket out of debt.
The Safdie brothers direct this frantic film that has us running around NYC with fast-talking businessmen and scheming gangsters. The handheld camera approach perfectly matches the pace of this gritty crime-drama, which critics praised as Sandler's best-ever performance.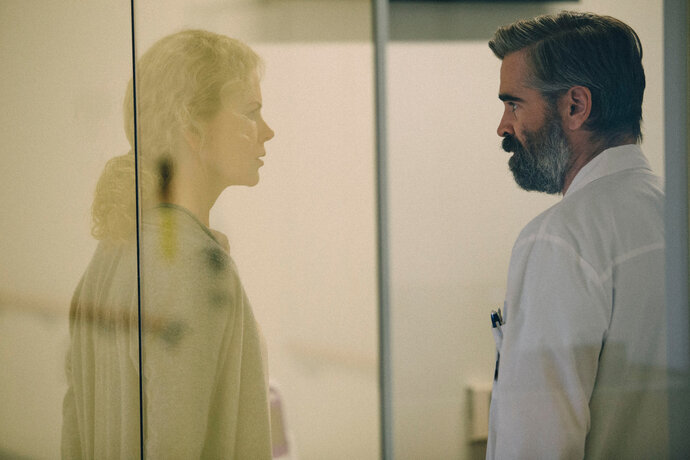 Yorgos Lanthimos and Colin Farrell are back at it again, this time in a creepy psychological drama. When a surgeon befriends a troubled teenage boy, his family is put in the path of unexpected danger.
The idiosyncratic director gifts us with his usual weird imagery and awkward silences, held together by vivid monochromatic cinematography. Nicole Kidman and Barry Keoghan also star in this eerie horror, which sticks out like a sore thumb against Hollywood's usual stuff.
The Killing of a Sacred Deer is certainly not everyone's cup of tea, but it's an excellent movie worth watching.
Jonah Hill's directorial debut was a stunning success that perfectly encapsulated the vibe of the 90s skater scene.
Set in the skating capital of Los Angeles, 12-year-old Stevie (played by Sunny Suljic) buys a skateboard and joins a gang of older kids who introduce him to the rebellious world of adolescence.
Mid90s can easily pass for a film from the era of VHS, given all the texture it achieves. You can almost feel the sweat and sun shining off the open rooftops. A nostalgic coming-of-age tale tinged with darker themes, Jonah Hill knocked it out the skatepark with this one.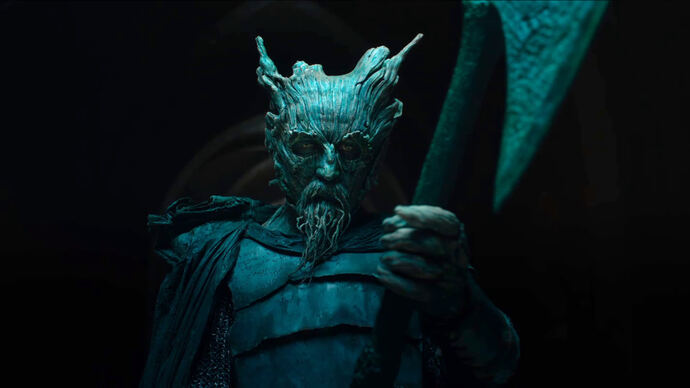 Filmmakers love to experiment with Arthurian folklore, which we saw with Guy Ritchie's King Arthur: Legend of the Sword in 2017. More recently, David Lowery gave us his bold and poppy reimagining of Camelot, in which King Arthur's nephew is challenged to duel the Green Knight.
Here's the catch: any blow that Gawain delivers, he will receive back on himself one month later. So, probably not a good idea to chop his head off, then...
Dev Patel gives a miraculous performance as the young knight on a quest for fate, showing off how far he's come as an actor since his days on the UK teen series Skins in 2007.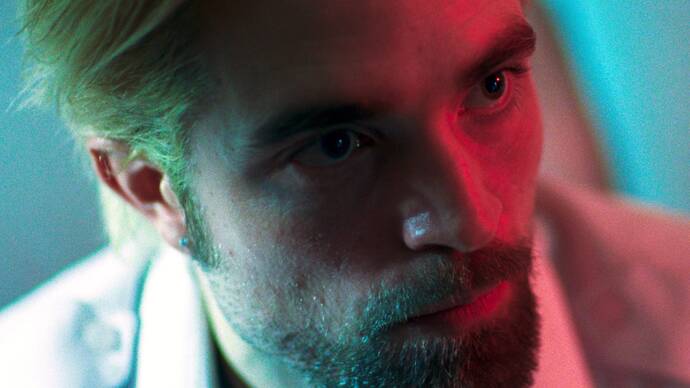 Robert Pattinson is known from his interviews as one of the more quirky celebrities... which means he's perfectly matched for A24 roles. The Safdie brothers wow us yet again with another A24 collaboration, this one saturating the urban darkness with red neon lights.
When Connie (played by Robert Pattinson) persuades his mentally handicapped brother to rob a bank, a dye pack gets them into trouble. Determined to get him out of jail, Connie navigates a multitude of high-rises, drug dens, and theme parks for the $10,000 bail.
A frenzied visual treat that definitely wasn't a "good time" for either brother, Good Time is worlds away from most crime thrillers.
If there's one thing A24 knows how to do right, it's horror films. The notoriously predictable genre has a hard time producing original stories, but Ari Aster found one in Midsommar.
Originally intended to be a standard slasher film, the cult-based horror film took a unique turn when it was set amongst the Swedish hills during midsummer celebrations.
Florence Pugh stars as the innocent outsider, who joins the creepy folk commune for the benefit of her boyfriend (who studies cultural anthropology). Big mistake! A couple of magic mushrooms and public suicides later, and Dani quickly comes to regret her visit.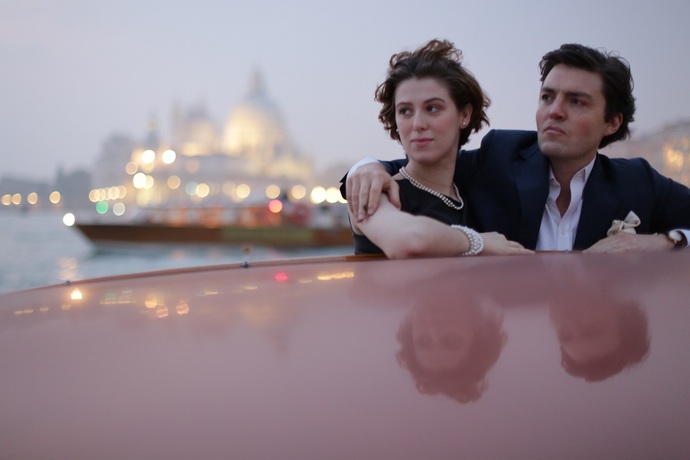 The second installment of Joanna Hogg's dreamy romance drama is currently in cinemas (The Souvenir: Part II), but before you go check that one out, make sure to watch the first one!
A hazy and picturesque melodrama that floods viewers with blurred lights and painting-like still shots, The Souvenir is a must-watch for art students. After all, Julie (played by Honor Swinton Byrne) is a film student struggling to make a movie about her life in Sunderland.
After meeting a very wealthy man of business, they develop a volatile relationship despite being from very different classes and social circles. The Souvenir is a nuanced piece of carefully crafted cinema that reached worldwide critical acclaim upon release.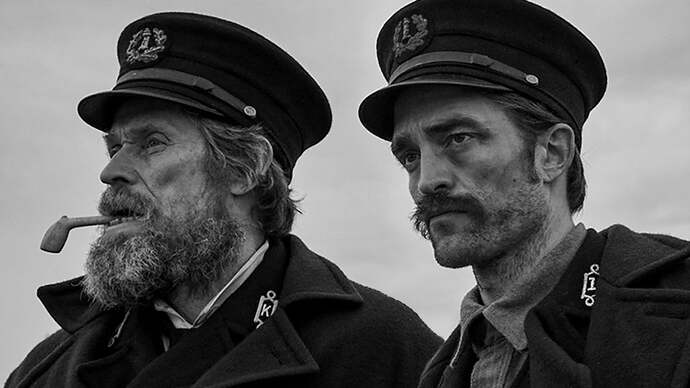 Robert Pattinson shows his face again, this time with co-star Willem Dafoe. Shot on startling black-and-white 35mm film, The Lighthouse is a period piece like no other.
In the 1890s, young Ephraim Winslow (played by Robert Pattinson) arrives at an isolated lighthouse to serve as a temporary "wickie." His only companion is the eccentric ye-olde-sailor-speaking lighthouse keeper, who drinks too much and leaves all the bad jobs to Ephraim.
He's forbidden from accessing the lantern room, and the building begins to creak and tremble with omniscient forces, all while mythological beings wash up on the shore.
Robert Eggers' indie horror is a take on Edgar Allan Poe's unfinished poem "The Light-House" and truly a wonder to behold.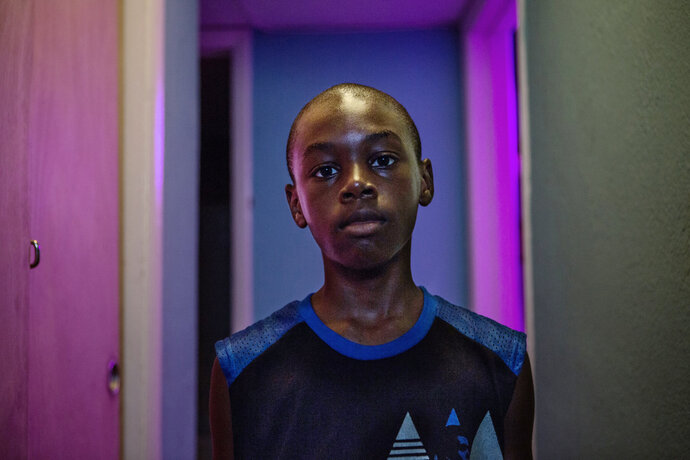 We're not just putting Moonlight in the number one spot because it won Best Picture—it's genuinely the best film to come out in 2016.
Inspired by Tarell Alvin McCraney's unpublished play In Moonlight Black Boys Look Blue, the semi-autobiographical movie has been hailed a masterpiece. Filmed in a triptych structure, Moonlight shows us a sliver of one man's life in three parts: childhood, adolescence, and adulthood.
Being a gay black man in Miami during the crack epidemic isn't exactly a walk in the park, and that's portrayed with elegance here. Trevante Rhodes, Ashton Sanders, and Alex Hibbert star as the three versions of Chiron, who uses his past and his identity to carve a life for himself.