The most fondly remembered indie movies may be from decades ago, but independent cinema continues to thrive this millennium.
Established filmmakers continue to solidify their legacies as they bring indie films to mainstream audiences, and lesser-known movie studios find hidden talents who can showcase their skills on the big screen. Many more indie movies are given the recognition they deserve.
The 2000s provided an avenue for aspiring filmmakers and their fans to bring their projects in front of more eyeballs than ever before.
And with so many studios, festivals, and other platforms more open to the idea of indie films, the decade gave us many great indie movies.
Here are our picks for the best indie movies of the 2000s and why you should watch them if you haven't already!
15. Primer (2004)
Time travel stories come in many forms, often with a grand scope and dire consequences. Primer is not that kind of time travel movie; it's more of a philosophical dive into the concept of time travel itself.
The film follows four colleagues who, during their routine research, inadvertently discover time travel. However, their discovery leads to increasing tension between the friends.
Primer is often hailed as the best time travel movie, in that the mechanics of time travel are consistent, realistic, and practical. Director/writer Shane Carruth turns that into a mind-bending puzzle for audiences, resulting in a complex story that requires multiple rewatches to fully grasp.
14. The Squid and the Whale (2005)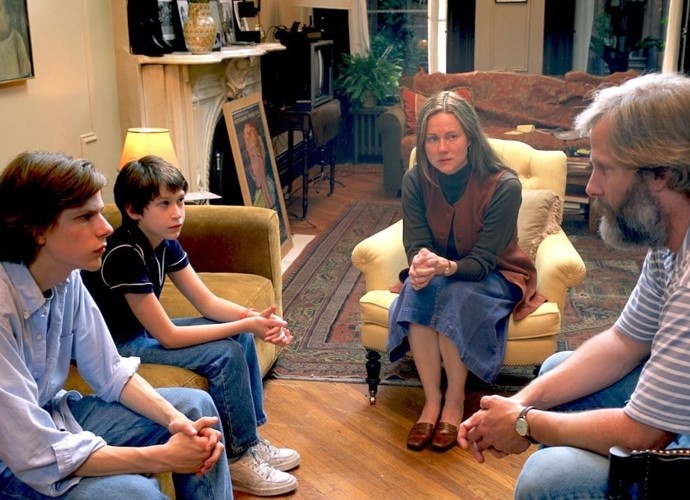 Noah Baumbach started his illustrious career with the comedy-drama The Squid and the Whale in 2005.
A semi-autobiographical story, the film centers on two brothers as they deal with their parents' divorce. Meanwhile, parents Bernard and Joan find themselves—and their personalities—clashing together.
For such a heavy subject, Baumbach went for realism with a home-video feel over traditional camerawork and high production. It effectively told the intimate story, complete with a great cast that includes Jeff Daniels and Laura Linney.
13. 500 Days of Summer (2009)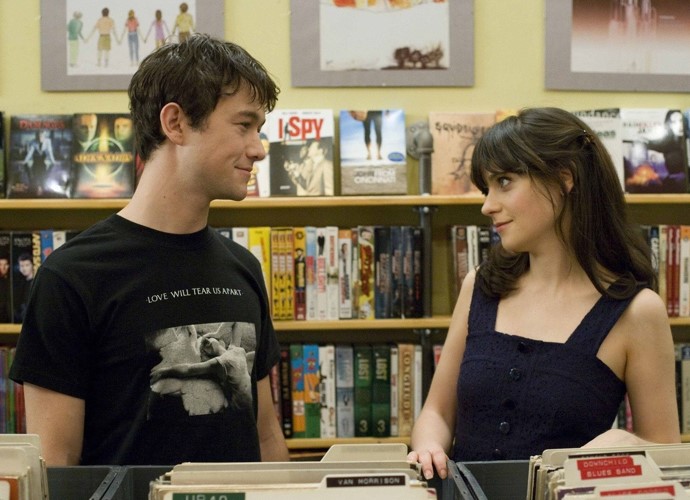 Looking for a timeless modern-day romance? 500 Days of Summer has to be at the top of your list. But as the film implies, this is less a love story and more a story about love—about two souls falling in and out of love.
To this day, the film continues to be discussed and debated. With its realistic take on romance and relationships, it's often perceived as a modern-day Annie Hall. The journey shared by Tom (Joseph Gordon-Levitt) and Summer (Zooey Deschanel) is enduringly compelling.
12. Once (2007)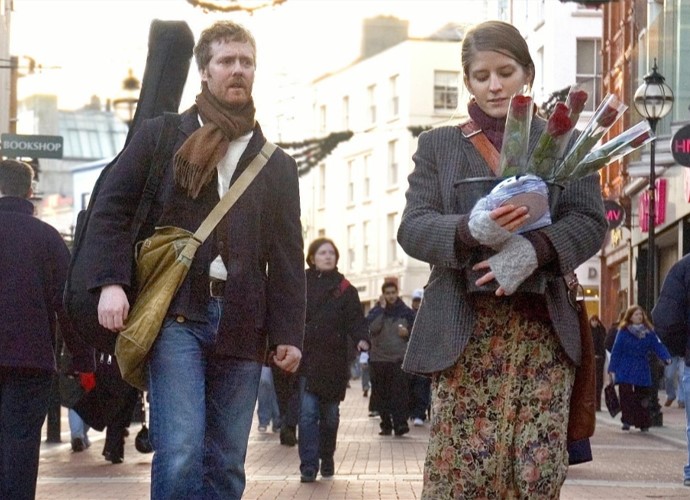 Once is a simple romantic drama that's defined by its passion for music. The directorial debut of John Carney, this Irish film follows an unnamed guy (Glen Hansard) and girl (Markéta Irglová) who cross paths with one another and aspire to connect through music.
The film's beauty is in how it sweeps you into its Dublin setting, its rich story, and the affection between its two leads. The music is the heart of it all, with the song "Falling Slowly" being the film's peak achievement.
11. Shaun of the Dead (2004)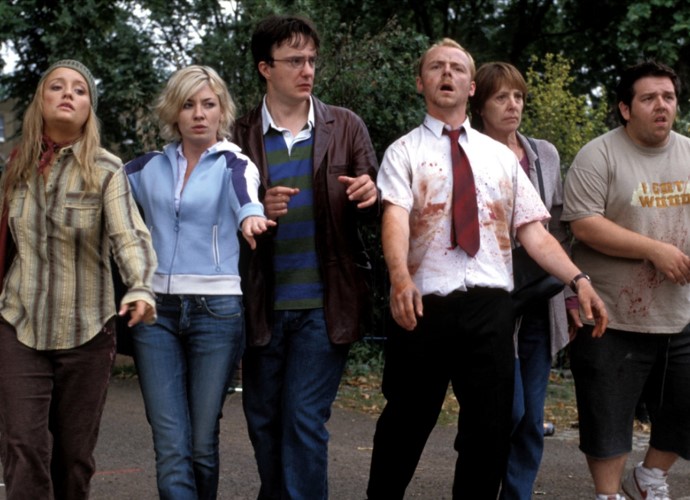 Edgar Wright has always been an underdog since the days of his subversive Spaced, and he continued that subversive attitude with Shaun of the Dead. In it, his Spaced colleague Simon Pegg plays the titular Shaun, who must lead his loved ones away from a wave of zombies.
Wright and Pegg crafted a solid coming-of-age tale of a guy who's starting to take on huge responsibilities for the better, sprinkled with some zombies into the mix. The result is a glorious comedy classic that brought Edgar Wright, Simon Pegg, and the gang to the mainstream.
10. Napoleon Dynamite (2004)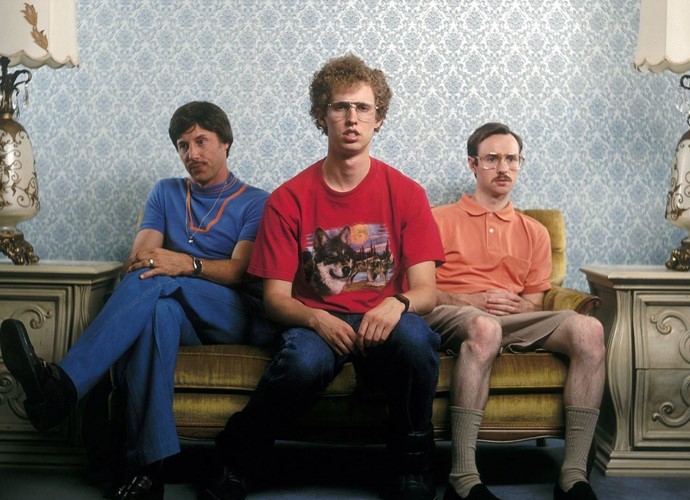 When you peer down the rabbit hole of quirkiness, the first film that'll catch your eye might just be Napoleon Dynamite.
This film, directed by Jared Hess, follows the titular nerd as he deals with the growing pains of high school and adolescence—like helping his Mexican classmate run for class president, dealing with his neurotic brother, and taking up martial arts.
From nerdy premise to quaint Idaho setting, Napoleon Dynamite has all the hallmarks of a hipster indie darling, not to mention the iconic dance by Jon Heder's Napoleon. It's no surprise that this movie gained a following and paved a way for more quirky low-budget indies.
9. Sideways (2004)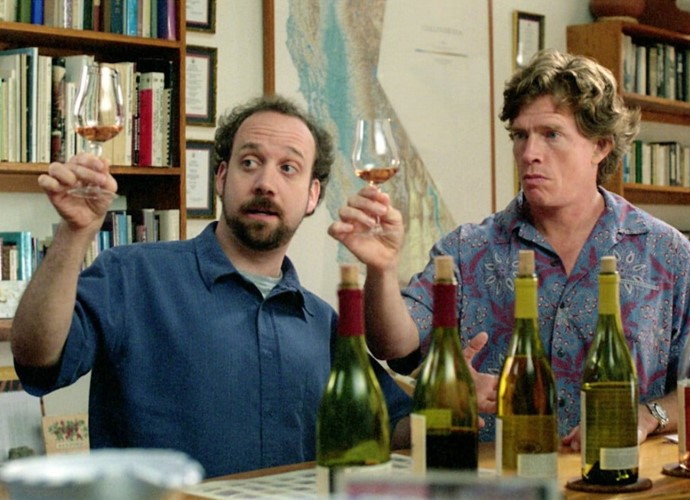 Alexander Payne continued his indie film streak with this buddy road comedy-drama about two wine-loving friends: the depressed Miles (Paul Giamatti) and the seasoned Jack (Thomas Haden Church).
In Sideways, the two of them travel to Santa Barbara's wine country. There, the pair then encounter two women (Sandra Oh and Virginia Madsen), who bring an extra spark into their lives.
The charm of Sideways rests in the camaraderie of the cast. All four leads make for a great group to hang out with despite their misgivings, and their journeys are just as enriching as they are shocking. Also, the indie classic works as a crash course for wine tasting!
8. Requiem for a Dream (2000)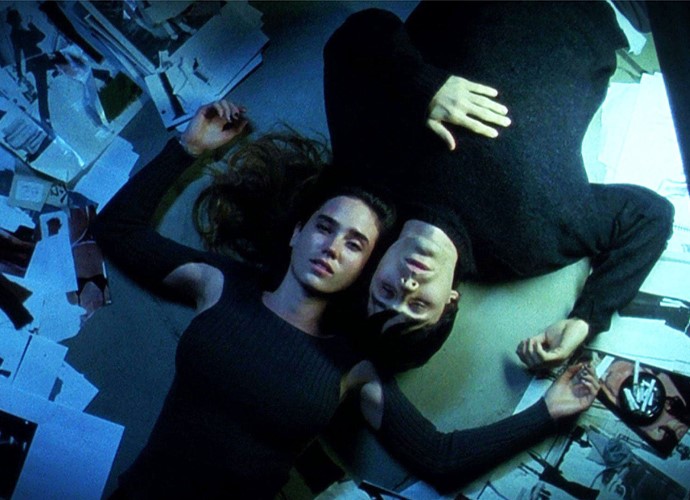 Darren Aronofsky left his depressingly dark mark on the decade with this horrifying psychological drama, which just happens to be his crowning achievement in cinema.
Requiem for a Dream centers on four characters who descend into drug addiction that changes their lives, decays their physical health, and wears down their spirits. They're brought to life by Jared Leto, Jennifer Connelly, Marlon Wayans, and award-winning Ellen Burstyn.
If there's one thing Aronofsky never does, it's hold back from his themes. Every mind-altering scene and bit of dark imagery defines the characters and their downward spirals. It's hard to look away, but the film's dream-like aesthetic makes their stories worth reeling over.
7. Oldboy (2003)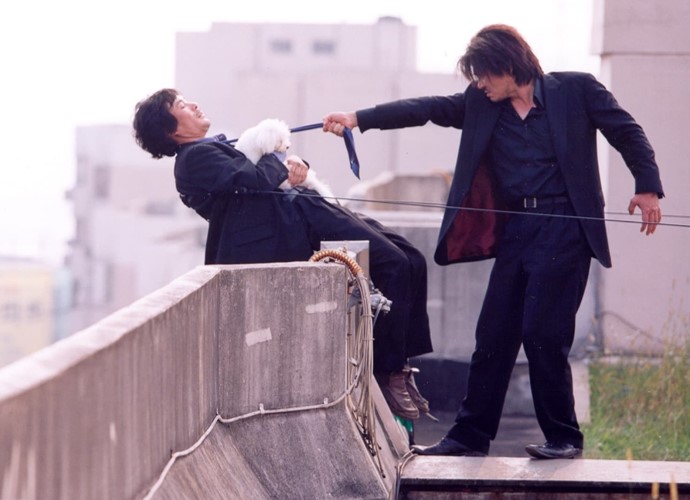 South Korea has been making a huge international splash with numerous unique indie films, and it all started in the 2000s. If we could pinpoint the movement on one film, that film would be Oldboy.
Helmed by the great Park Chan-wook, this movie tells a tale of vengeance by Oh Dae-su and his brutal dive into the criminal underworld that was responsible for his long-term captivity.
With Oldboy, Park pulled off an intense thriller with pulsating action—including the renowned long-shot hallway fight—that's filled with smart examinations of mortality, revenge, and virtue. Finish it off with a neo-noir texture and you have a masterpiece.
6. Brokeback Mountain (2005)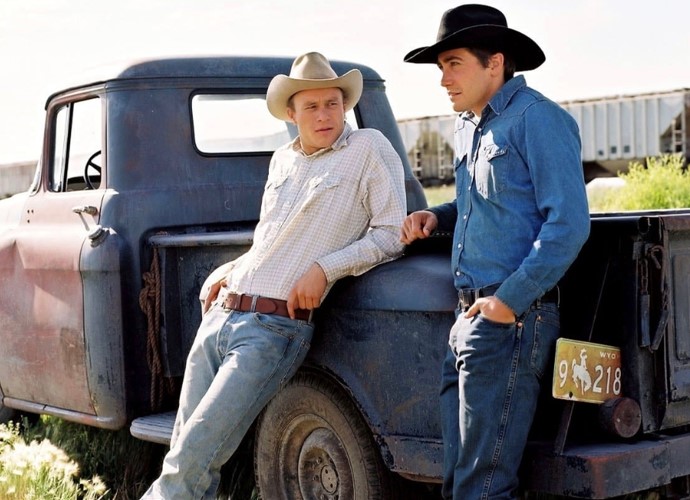 Beyond being known as "that gay cowboy movie," Brokeback Mountain is best known for being the film that lost out on Best Picture to Crash at the 2006 Academy Awards.
Not only did this movie deserve to win it, but its merits go beyond that award-deserving reputation as one of the greatest milestones for queer representation—in indie cinema, in the Western genre, and more.
Applause goes to the performances by Jake Gyllenhaal and the late Heath Ledger as the two cowboys caught up in a bond that changes their lives forever.
The same goes for Ang Lee's direction, who makes the most of every minimalist moment, every slow burn, and every striking shot.
5. Lost in Translation (2003)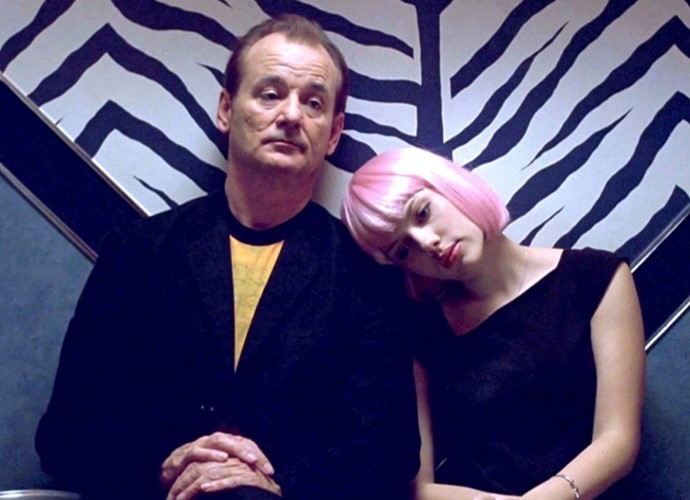 Bill Murray reached the pinnacle of his indie cinema renaissance with this romantic classic that oozes with intimacy.
Lost in Translation features Murray as washed-up movie star Bob Harris, who travels to Tokyo to film a commercial. In the midst of his mid-life crisis, he meets the melancholic Charlotte (Scarlett Johansson), who also feels lost and displaced in Tokyo.
Those looking for a sweet romance may not find it here, but Sofia Coppola offers something more profound and rewarding. Themes of loneliness infuse each scene amidst the all-bright Tokyo, and the connection between Bob and Charlotte is truly honest.
4. Donnie Darko (2001)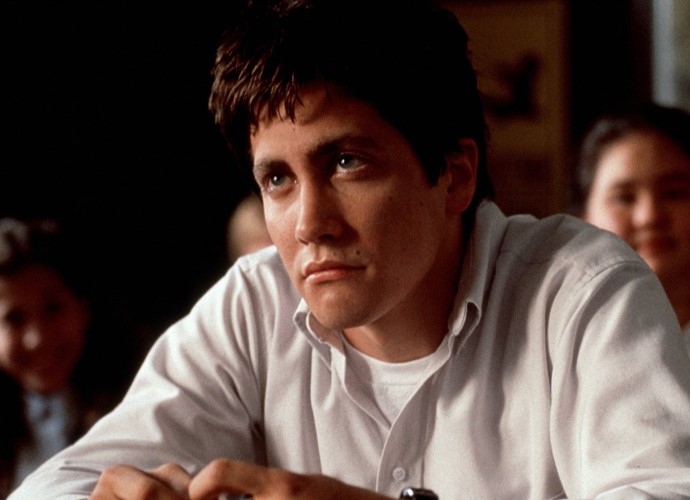 Here's a true indie player that became a cult phenomenon. Donnie Darko follows the titular teenager (Jake Gyllenhaal), who begins to have visions of a dark figure in a rabbit costume.
That strange rabbit figure keeps warning him of the end of the world, causing Donnie to gradually lose his sanity.
Fully experiencing this Richard Kelly enigma requires an open mind to absorb its coming-of-age angst and complex themes. It made a mark as one of the most divisive modern-day movies, all due to the perplexing story, its surreal elements, and its vague ending.
Even still, Donnie Darko is the kind of film that needs to be seen with your own eyes to believe. Be the judge yourselves.
3. Memento (2000)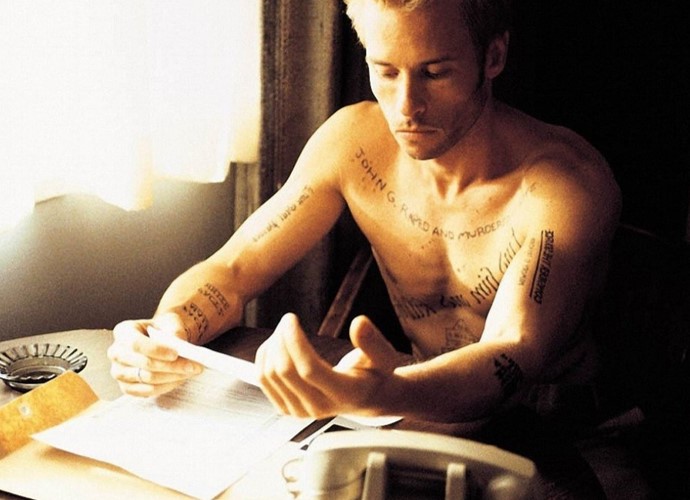 Director Christopher Nolan would not be the Christopher Nolan we know and praise if it weren't for his success with Memento.
Based on the 2001 short story "Memento Mori," this neo-noir thriller follows a man named Leonard Shelby (Guy Pearce), who suffers with anterograde amnesia (short-term memory loss) as he tries to solve his wife's murder using Polaroid photos and tattooed notes on his body.
The film's nonlinear structure paved the way for Nolan's trademark use of time as a storytelling device. Memento radically fused two different structures—chronological and reversed—in a way that led up to a mind-blowing resolution, and it was all done on a restrained budget.
2. Eternal Sunshine of the Spotless Mind (2004)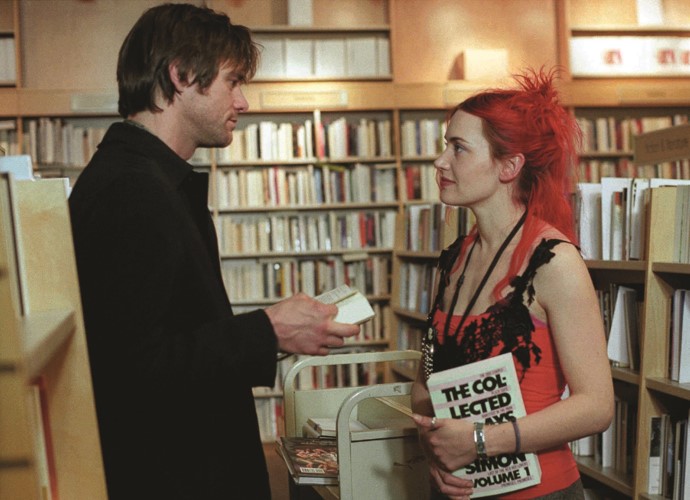 Eternal Sunshine of the Spotless Mind is a tragic romantic sci-fi that centers on the estranged relationship between Joel (Jim Carrey) and Clementine (Kate Winslet).
When Joel finds out that Clementine had him erased from her memories, he decides to do the same—but changes his mind halfway through the memory removal procedure and attempts to save her in his memories.
The main highlight of this indie darling is Charlie Kaufman's ingenious script that explores the complexities of memories and emotions. Next to that, there's the chemistry between Carrey and Winslet, who find the humor and tragedy in their frantic romance.
1. Mulholland Drive (2001)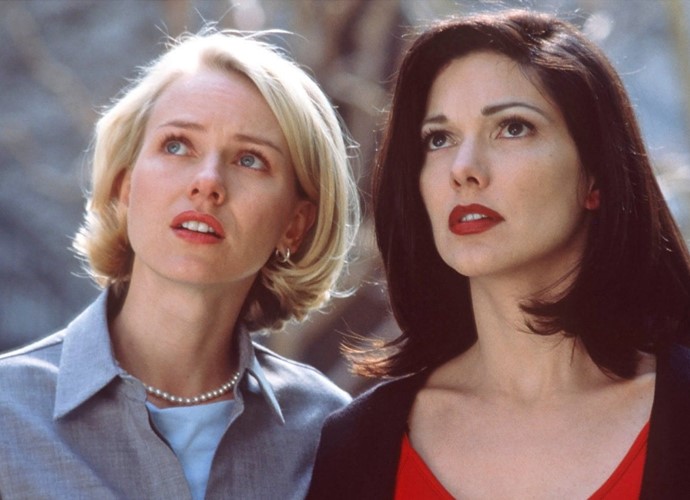 Ah, yes. We've saved the best for last, and this one goes back to David Lynch himself. He crafted yet another masterpiece with Mulholland Drive, which explores the underbelly of social class, celebrity culture, and Hollywood filmmaking in surreal ways.
Mulholland Drive stars Naomi Watts as hopeful actress Betty Elms, who dives into the Los Angeles scene with her amnesiac friend Rita.
Watching this neo-noir mystery requires absolute patience with its strangely detached story, but once it clicks it becomes an amazing experience packed with Lynch's bizarre imagery, subtle motifs, and skin-crawling revelations.
The film's true meaning remains mysterious to this day—endlessly debated by fans—but that's part of the legacy carved out by Mulholland Drive. This film represents the best, the worst, and the vaguest aspects of modern independent cinema.