In the world of filmmaking, you have cool directors, cooler directors, and—way at the top of the coolness hierarchy—Jim Jarmusch.
Compared to Hollywood, Jim Jarmusch is often characterized as minimalist. An independent filmmaker with a penchant for long takes, musical accompaniments, stream-of-consciousness conversations, and meandering plots, he's certainly unlike Hollywood.
Jim Jarmusch made his debut in 1980 with Permanent Vacation, but he didn't truly burst onto the indie film scene until 1984 with Stranger Than Paradise, a film that challenged many people's preconceptions of what a film should do.
From humble beginnings, Jarmusch continues to inspire and innovate as he crafts totally unique works that are simultaneously fresh yet simplistic. There's nothing formulaic about Jarmusch's films.
That said, he tends to work with the same stable of actors over and over again, with Bill Murray, Tom Waits, Iggy Pop, Roberto Benigni, John Lurie, and Steve Buscemi often making appearances in his films.
So, which ones should you watch? Here are our picks for Jim Jarmusch's best movies of all time.
10. Permanent Vacation (1980)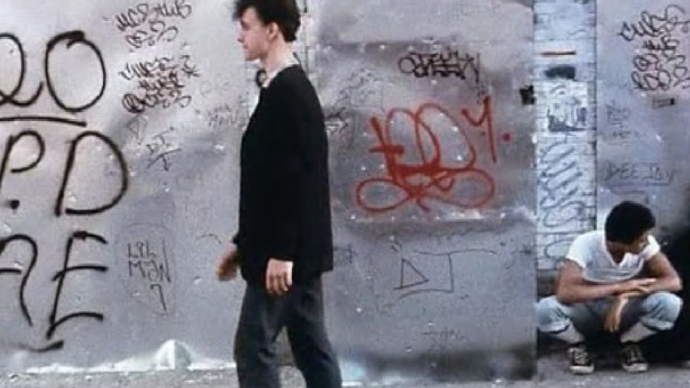 Permanent Vacation was Jarmusch's feature film debut, which he made on just $12,000. Talk about a shoestring budget!
This very autobiographical plot follows a young man named Allie (played by Chris Parker), a guy who spends his days wandering around New York City, meeting people, and striking up conversations.
In a manner that would go on to define the rest of his filmography, there's a total lack of plot or direction, much like our protagonist.
Though Permanent Vacation received mixed reviews upon release, it demonstrated that Jarmusch had infinite room for potential.
9. Only Lovers Left Alive (2013)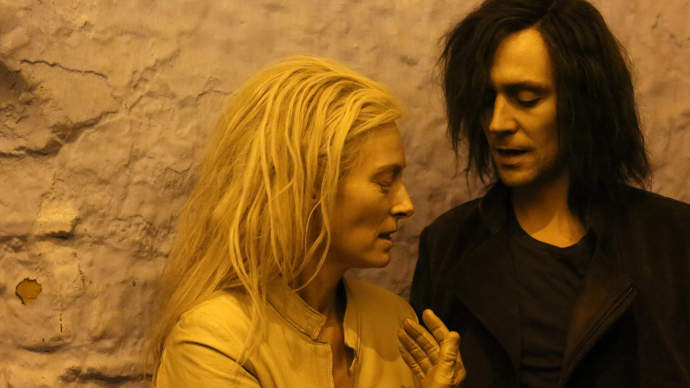 If there was one genre that necessitated Jim Jarmusch's attention as a filmmaker, it was the vampire genre. It just fits his style so perfectly.
The plot of Only Lovers Left Alive follows Adam (played by Tom Hiddleston) and Eve (played by Tilda Swinton), a pair of vampires who have been around for hundreds of years—as a married couple, no less.
The plot progresses as we watch these centuries-old vampires work their way through life in the 21st century. The languid, offbeat atmosphere is all Jarmusch, and it makes for an engrossing watch.
With impeccable performances from Swinton and Hiddleston, plus compelling showings from Mia Wasikowska, Anton Yelchin, and John Hurt, Only Lovers Left Alive exemplifies the director's signature style.
8. Stranger Than Paradise (1984)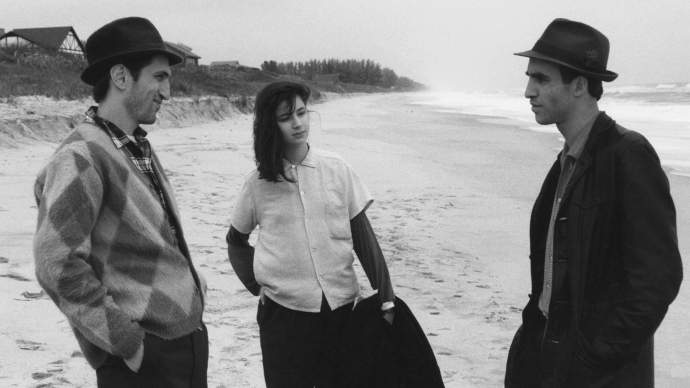 As previously mentioned, Stranger Than Paradise is the film that broke Jim Jarmusch into the mainstream (of the indie world, at least).
The plot—if you can even call it that—follows Willie (played by John Lurie) as he's visited by his cousin Eva (played by Eszter Balint) from Hungary. In their rather tedious everyday exploits, Willie introduces Eva to Eddie, his friend and partner in hustling schemes.
Not much actually transpires over the course of Stranger Than Paradise. These characters are content to be in each other's company and go on their small adventures without significant purpose.
Shot as a series of several long takes, Stranger Than Paradise cemented Jarmusch's filmmaking style as that of an auteur.
7. Ghost Dog: The Way of the Samurai (1999)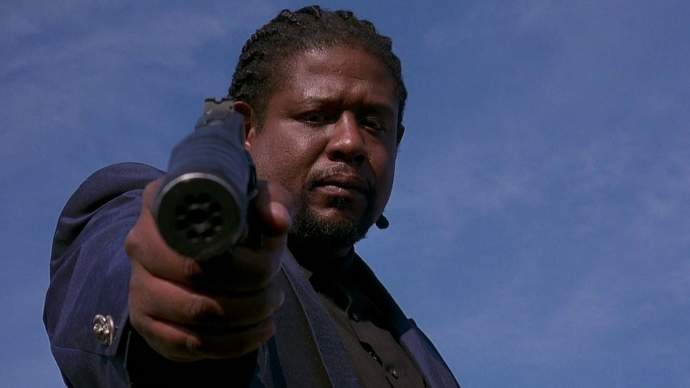 Forest Whitaker is Ghost Dog. That might sound like a great tagline for a high-octane action movie, but it's actually Jim Jarmusch dabbling in the crime genre while maintaining his signature style.
The plot of Ghost Dog: The Way of the Samurai follows the eponymous Ghost Dog, a samurai in 1990s America who swears to protect the mob boss who saved his life years prior.
Alongside Forest Whitaker, there's RZA (of Wu-Tang Clan), Gary Farmer, and John Tormey as Louie the mob boss. All told, Ghost Dog: The Way of the Samurai is an unusual but intriguing meditation on violence that's done in the way that only Jarmusch could do.
6. Down By Law (1986)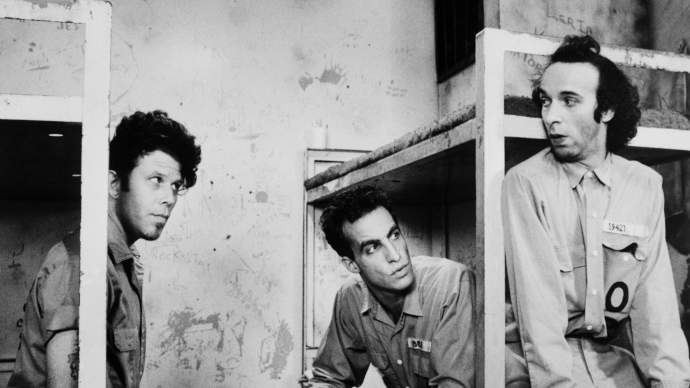 "It is a sad and beautiful world!" So says one of the three principal characters in Down By Law as he's introduced, and it's this statement that so aptly summarizes the tone of this film.
Made after Stranger Than Paradise, this film actually does feature some semblance of a plot, though only just. The narrative follows three men who have been thrown in jail and seek to escape.
Starring Tom Waits, John Lurie, and Roberto Benigni, this comedy drama is both stirring and oddly funny.
5. Dead Man (1995)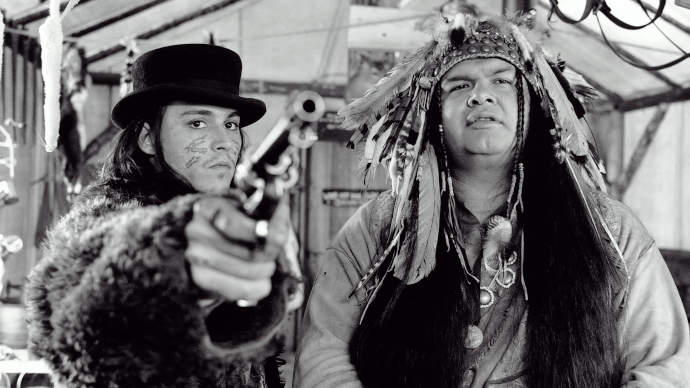 Back in the 1990s, Johnny Depp had a knack for working with great independent filmmakers. One of his best pairings? The work he did with Jim Jarmusch in Dead Man.
Set in the late 1880s, the story follows a man named William Blake (played by Johnny Depp), not to be confused with the famous poet who shares the name. Here, William Blake is an accountant who travels many miles for a job only to discover upon arrival that it's no longer available.
From there, a life of involuntary criminality ensues. Also starring Gary Farmer, Iggy Pop, Lance Henriksen, John Hurt, and even Gabriel Byrne, Dead Man is a Western unlike any you've ever seen.
4. Mystery Train (1989)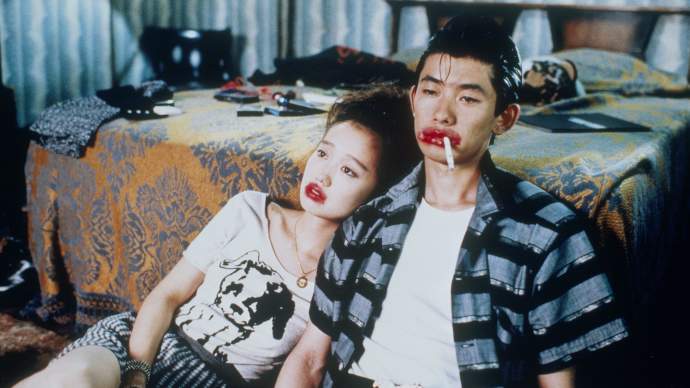 Mystery Train represents Jim Jarmusch's first foray into the anthology film genre, and it's a strong one. He'd explore anthology movies two more times later, both of which would receive critical acclaim.
But back to Mystery Train, which was his first attempt at this narrative style. Three plotlines follow the different stories that happen in Memphis, Tennessee, all on the same night.
One young Japanese couple wants to visit Elvis-themed landmarks. One woman is bringing her dead husband home to Italy. One group of three friends are getting up to a lot of no-good action.
Funny, dark, and oddly affecting, Midnight Train made it clear that Jim Jarmusch wasn't a one-trick or two-trick pony. He clearly had a fresh style that made him one of the best upcoming filmmakers of the time.
3. Coffee and Cigarettes (2003)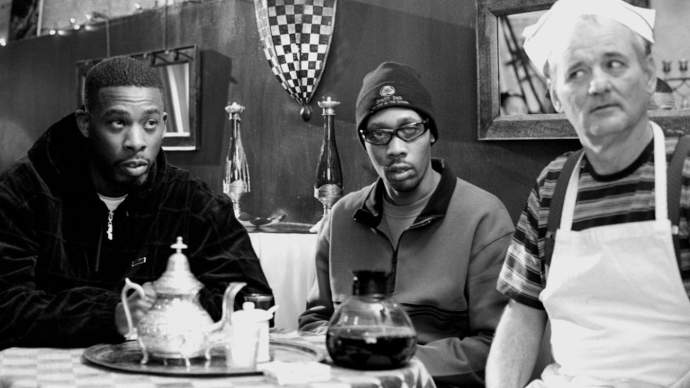 Coffee and Cigarettes might just be the most ambitious anthology film ever made, given that it was crafted over the course of a whopping 17 years! Quite the marathon for any director.
Even so, Coffee and Cigarettes oozes Jarmusch's style of cool in every single vignette, of which there are 11 in this anthology collection. The premise is simple: two people (sometimes more) sit around a table to have a cigarette and a cup of coffee while chatting.
What follows are talks about the health crisis in America, or odd conversations about life and career, or how Nikola Tesla perceived "the Earth to be a conductor of acoustical resonance."
Coffee and Cigarettes may seem a little out there, but it's what Jim Jarmusch is all about. Starring Bill Murray, Cate Blanchett, Iggy Pop, Tom Waits (as well as Alfred Molina and Steve Coogan in one hilarious gag), the film is truly one of a kind.
2. Paterson (2016)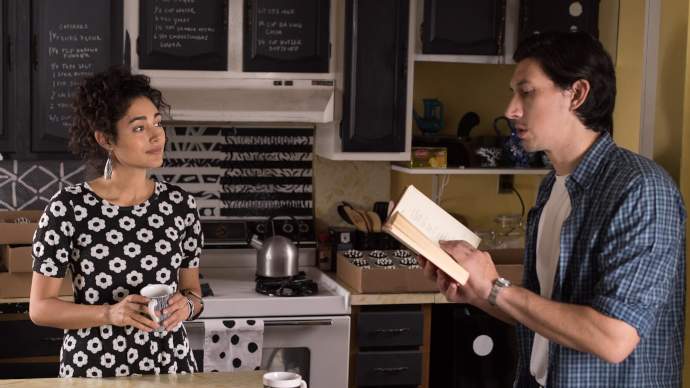 Paterson follows the eponymous Paterson (expertly portrayed by Adam Driver), a bus driver by day and a poet in his off-hours.
Meanwhile, his wife Laura (played by Golshifteh Farahani) harbors dreams of becoming a country music sensation, while at the same time running a successful cupcake shop.
The premise sounds simple, but Jim Jarmusch makes it work and Paterson ends up being his most affecting film. This haunting depiction of love and creativity is one of the best films of the 21st century.
1. Night on Earth (1991)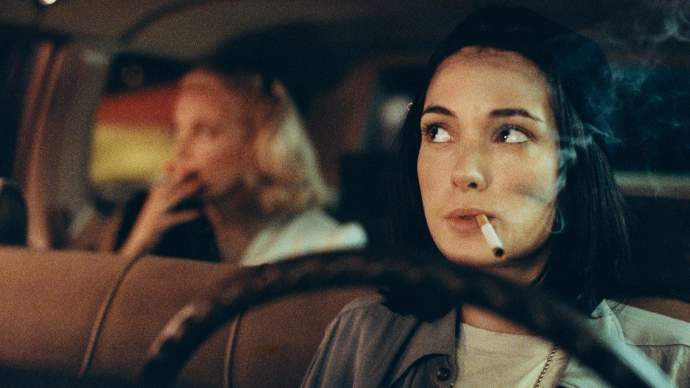 What is Jim Jarmusch's best film of all time? If you ask me, it has to be Night on Earth, the film that catapulted Jarmusch's status to new heights—from simple indie director to indie film icon.
Like most of his films, Night on Earth centers on a relatively simple premise: two people (sometimes more) in a taxi. However, there are five different stories that take place this night across five different cities on Earth: Los Angeles, New York, Paris, Rome, and Helsinki.
Night on Earth is a thoughtful movie about the importance of these chance encounters, the arbitrary nature of fate, and the hilarious ironies that face all of us throughout our lives.
Starring Winona Ryder, Gena Rowlands, Giancarlo Esposito, Isaach de Bankolé, and Roberto Benigni, Night on Earth is one of the best indie films of all time and it easily tops our list of Jim Jarmusch's best works.