Movies are usually more exciting than their soundtracks—but sometimes the songs featured in a popular movie add a whole lot to the experience, enhancing everything that unfolds on screen.
And on rare occasions, the soundtrack of a movie can even exceed the quality of the movie itself. For that to happen, the composer needs to be of legendary skill—or, in the case of a soundtrack featuring actual pop songs, those songs need to be timeless yet fresh.
Here are our picks for the best movie soundtracks that feature the coolest and freshest pop songs, making it hard to resist listening to these soundtracks even without the movie playing.
16. Guardians of the Galaxy Vol. 2 (2017)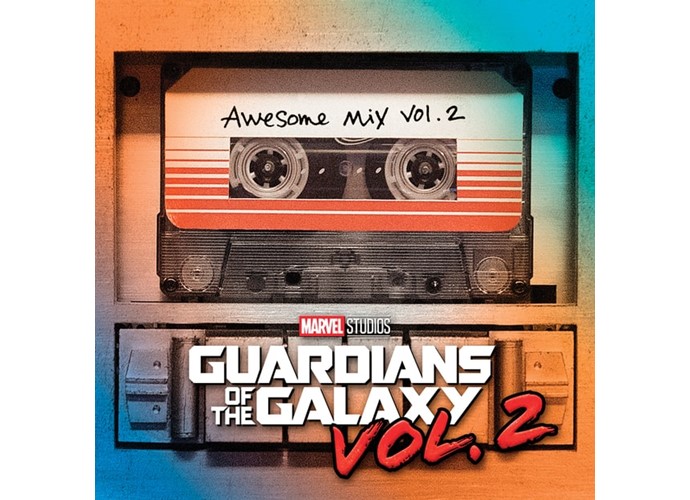 One can thank the soundtrack to Guardians of the Galaxy for reintroducing us to several 1980s hit songs and giving them a fresh spin in a very mainstream, MCU-esque manner.
But while the first movie's soundtrack cemented its status as an all-time favorite, the soundtrack to Guardians of the Galaxy Vol. 2 went even further and deserves credit as a soundtrack for the ages.
The soundtrack features obvious favorites like ELO's "Mr. Blue Sky" and George Harrison's "My Sweet Lord." And then there are lesser-known songs like Looking Glass' "Brandy (You're a Fine Girl)" that fit incredibly well in context of the MCU sequel.
15. 500 Days of Summer (2009)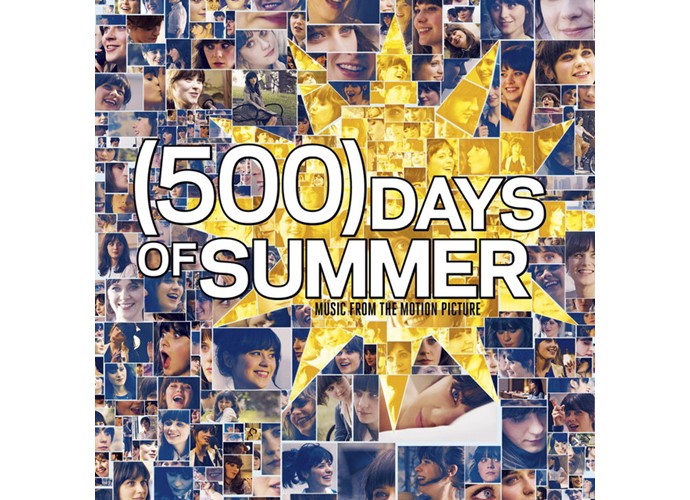 500 Days of Summer is elevated by its weeping soundtrack filled with alternative hits. Much like the movie's shuffling of events, this is a great soundtrack to keep shuffling to.
The Smiths—a crucial element of the movie—get two of their songs featured: "There Is a Light That Never Goes Out" and "Please, Please, Please Let Me Get What I Want." Indie-pop artist Regina Spektor also has two songs ("Us" and "Hero") in the movie's important montages.
Capped with a song by Hall & Oates as the cherry on top, this soundtrack not only proves its timelessness but also its relevance to the entire story between Tom and Summer.
14. Spider-Man: Into the Spider-Verse (2018)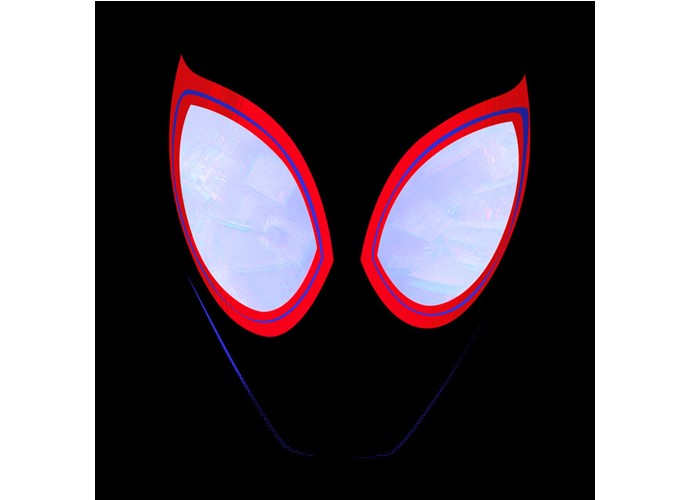 As the first movie in the Spider-Verse series, Into the Spider-Verse needed a soundtrack that positively and definitively portrayed the background and journey of Miles Morales.
Several chart-topping hip-hop artists and producers brought their A-game with their contributions, successfully elevating each scene and meshing well with the movie's animation and action.
The most popular song is obviously "Sunflower" by Post Malone and Swae Lee, which conveys Miles' coming-of-age phase. "What's Up Danger" makes for an awesome comeback song. "Elevate" by DJ Khalil is a great credits song. And Vince Staples' "Home" is a personal favorite.
13. Baby Driver (2017)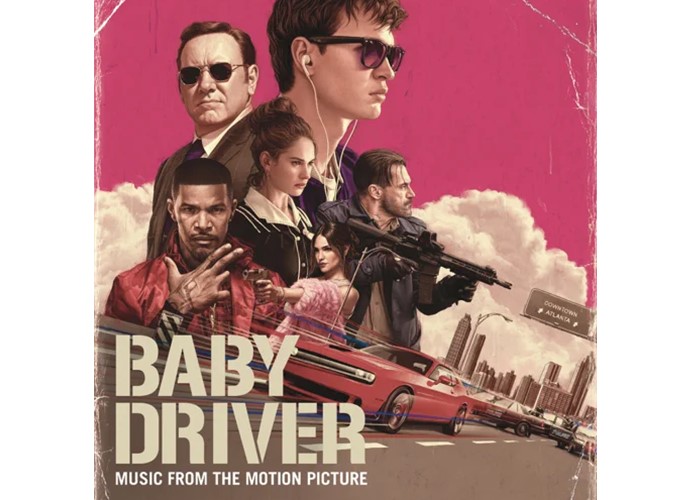 For an action movie about a getaway driver who listens to music to drown out tinnitus, obviously a stacked soundtrack is necessary. To quote the movie's poster: "All you need is one killer track."
Edgar Wright not only delivers on this promise but elevates it further with carefully handpicked songs that coordinate well with each scene. Song-wise, it's almost like he created a musical.
Wright later revealed that the process wasn't easy, from licensing the music to editing the scenes. Yet, it paid off with an album of bangers including Jon Spencer Blues Explosion's "Bellbottoms," The Button Down Brass' "Tequila," and The Commodores' "Easy."
12. The Harder They Come (1972)
Here's a case of an already awesome movie that's somehow outshined by its groundbreaking soundtrack.
Reggae star Jimmy Cliff starred and provided the songs for The Harder They Come, a story of a reggae singer who—at the height of his fame—must take action when he's embroiled with corrupt record producers.
Being faithful to the movie's unapologetic tone, the soundtrack goes for a light but imposing tone in songs like "You Can Get It If You Really Want." With Cliff's spirited vocals, the soundtrack helped make reggae into the iconic genre today.
11. The Lion King (1994)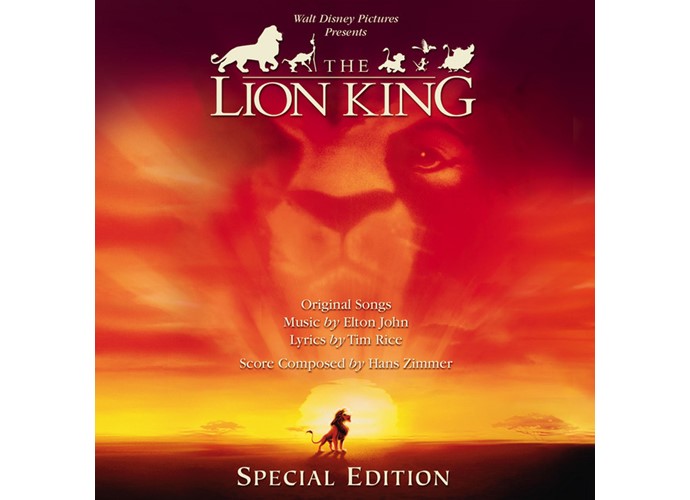 Of course, earworm studio Disney is never forgotten in a list like this. While the soundtracks for Beauty and the Beast, Aladdin, Encanto, and Frozen have many hits of their own, the best remains The Lion King.
In this musical retelling of Hamlet, the soundtrack is filled with unforgettable songs that each stand on their own: the iconic opener "Circle of Life," the villainous "Be Prepared," the love ballad "Can You Feel the Love Tonight," and the fan-favorite "Hakuna Matata."
10. Goodfellas (1990)
The music for Goodfellas isn't carried by a film score but rather a careful selection of songs that fit the tone of each scene and the personas of Henry Hill, Jimmy Conway, and Tommy DeVito.
The songs are truly recognizable, from the opening credits song ("Rags to Riches" by Tony Bennett) to the tune during Jimmy's difficult reflection about Morrie ("Sunshine of Your Love" by Cream).
But the pinnacle of the soundtrack is "Layla" by Derek and the Dominos, which is played during one of the most horrifying scenes in this gangster masterpiece. Quite close to perfection!
9. Dazed and Confused (1993)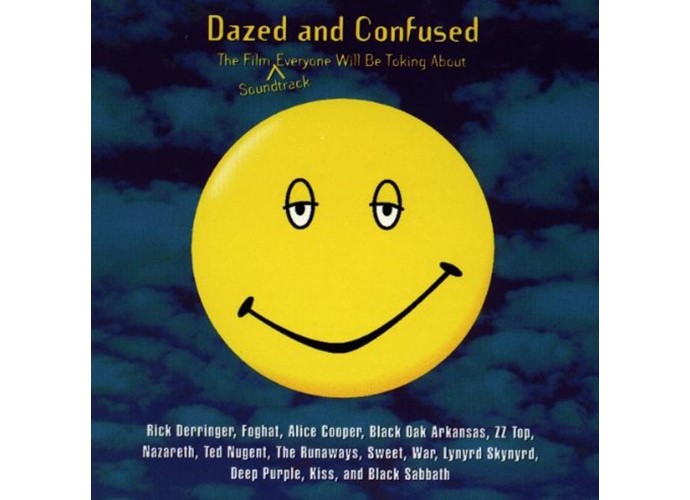 Richard Linklater never misses a beat when it comes to head-bopping soundtracks. Case in point: Dazed and Confused. For a 1976 hangout movie about a group of teens on their the last day of school, it's filled with genuine bangers that evoke a sense of nostalgia.
Songs on the soundtrack include The Runaways' "Cherry Bomb," Alice Cooper's "School's Out," Kiss' "Rock and Roll All Nite," Sweet's "Fox on the Run," Deep Purple's "Highway Star," and so many more. It's an awesome selection for both movie fans and rock music fans.
8. A Hard Day's Night (1964)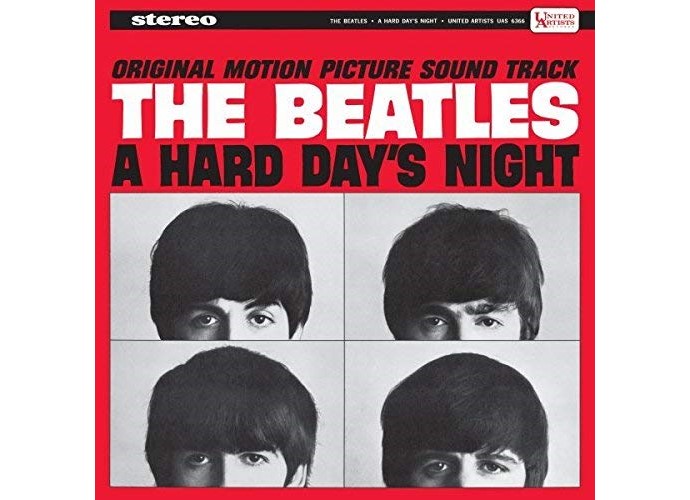 For the Beatles' big screen outing, the band needed to bring their best hits in one rocking soundtrack—and they offered several of their best material that work well film-wise.
For example, there's the title track, which was played during the opening montage when the Fab Four are chased by fans.
Several hits on the soundtrack include "All My Loving," "If I Fell," "She Loves You," "Tell Me Why," "Can't Buy Me Love," and more, with some played in the background and others performed by the band themselves. Beatles fan or not, this is one soundtrack worth jamming to.
7. The Blues Brothers (1980)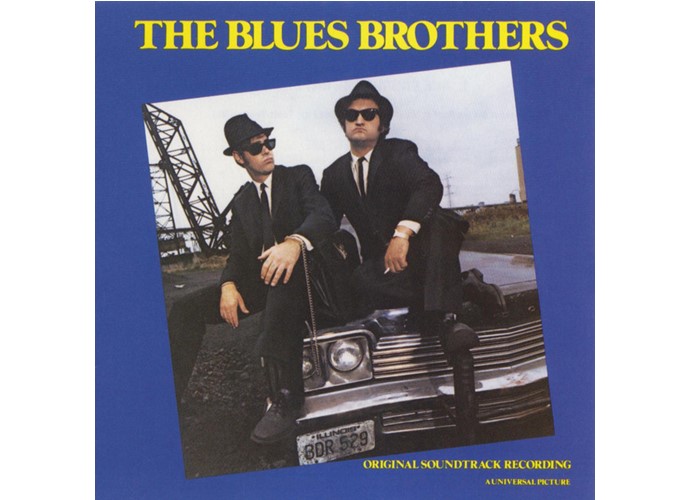 The Blues Brothers are two performing virtuosos from Saturday Night Live. Each act lets them loose to unleash a level of great showmanship and singing chops. Likewise, the soundtrack for their equally awesome road comedy movie was expected to rock.
The recordings differ from the audio mix from the film, but they keep the spirit of the film in featuring the celebrity co-stars, including James Brown, Cab Calloway, Ray Charles, and Aretha Franklin.
Anticipate seminal hits like "Gimme Some Lovin'," "Shake a Tail Feather," and "Jailhouse Rock."
6. The Royal Tenenbaums (2002)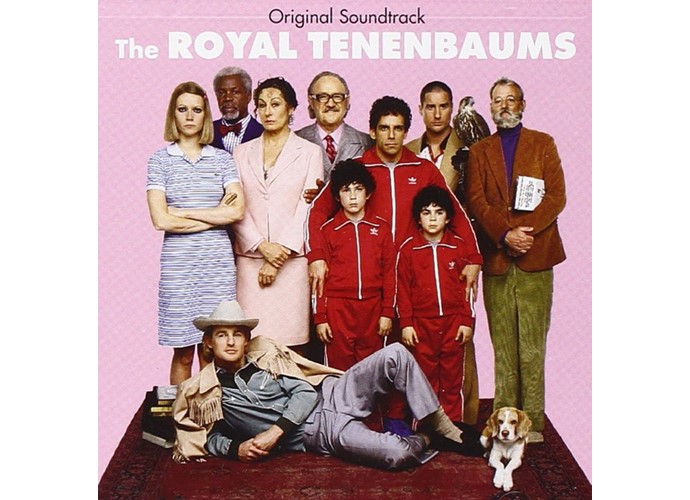 One of director Wes Anderson's signature quirks is incorporating classic rock songs that are integral to the story. We have gems like Faces' "Ooh La La" during the ending of Rushmore as well as The Kinks' "Strangers" in a crucial scene in The Darjeeling Limited.
But his best material comes in The Royal Tenenbaums, which Anderson even revealed as his "most complex and ambitious musical piece."
Take a gander at hits like Bob Dylan's "Wigwam," The Clash's "Police & Thieves," and Nick Drake's "Fly" and see how each song best represents each whimsical and dysfunctional Tenenbaum.
5. Purple Rain (1984)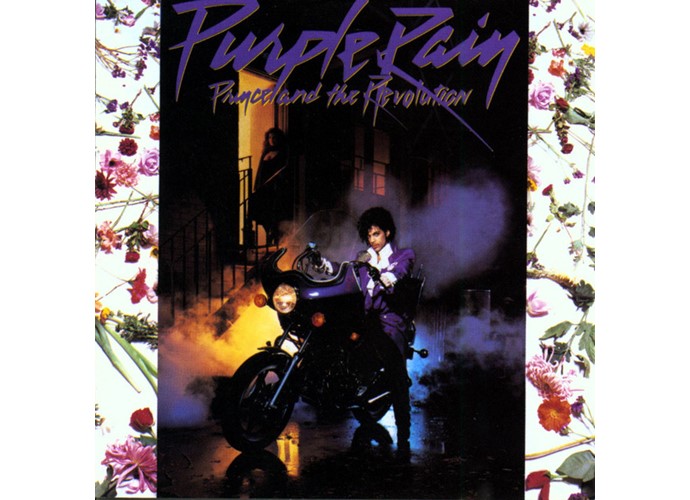 It's no secret that Prince is a magnetic performer who effortlessly pulls off every act with finesse. While that charisma doesn't necessarily translate into a great movie, it gives us a soundtrack that's hard to ignore.
We all know the chart-topping "When Doves Cry" as the quintessential Prince song, but there are other hits worth listening to: the opening song "Let's Go Crazy," the steamy number "Computer Blue," and the titular ballad track, among others.
In this case of a soundtrack eclipsing its movie, Purple Rain would not work without witnessing Prince be free.
4. Saturday Night Fever (1977)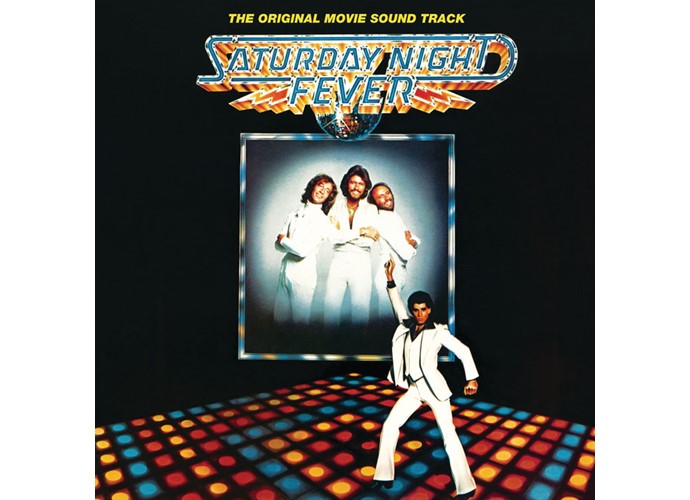 One of the greatest albums that defined the Disco Era, the soundtrack to Saturday Night Fever is the best introduction to pop sensation Bee Gees. Their soundtrack is so iconic and unforgettable that several of the songs have their own legacies in pop culture.
In fact, some songs are inseparable to iconic scenes, like Tony Manero strolling on the sidewalk ("Stayin' Alive"), rehearsing with Stephanie ("More Than a Woman"), and loosening up on the disco floor ("You Should Be Dancing").
John Travolta's dance moves certainly help enhance these songs. Expect other Bee Gees staples like "How Deep Is Your Love" and "Night Fever," plus other artists to make you get up and move.
3. Pulp Fiction (1994)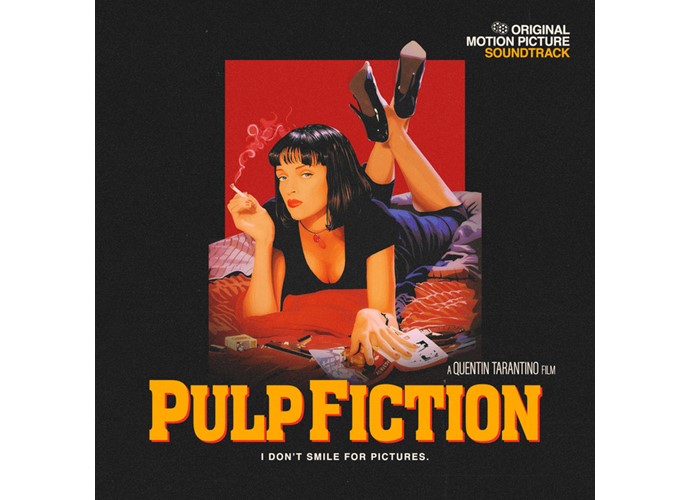 Pulp Fiction is strongly propelled by Quentin Tarantino's meticulous choice of songs that range from rock music to surf music. The movie never features a film score, so these songs have to not only fill in the gaps but also define each iconic scene.
Try imagining Dick Dale's rendition of "Misirlou" in any scene other than the opening titles, or watching the iconic dance scene with Mia Wallace without Chuck Berry's "You Never Can Tell" propping it up. Impossible because the songs elevate each scene gracefully.
Even songs like Dusty Springfield's "Son of a Preacher Man" have subtle context without sacrificing the soundtrack's cool factor.
2. The Graduate (1967)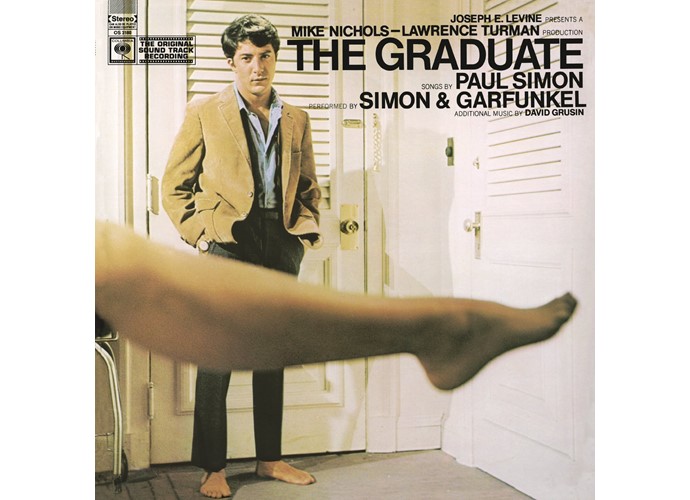 Simon & Garfunkel would not have been the iconic folk-rock duo we know today without their contributions to The Graduate. For the movie soundtrack, they included existing songs like "The Sound of Silence" (which was less successful) to fill in the scenes.
Despite their lack of material, the duo were encouraged by director Mike Nichols to own every scene with their compositions. This motivation led to the duo's quintessential hits like "Mrs. Robinson," "Scarborough Fair/Canticle," and "April Come She Will."
1. Almost Famous (2000)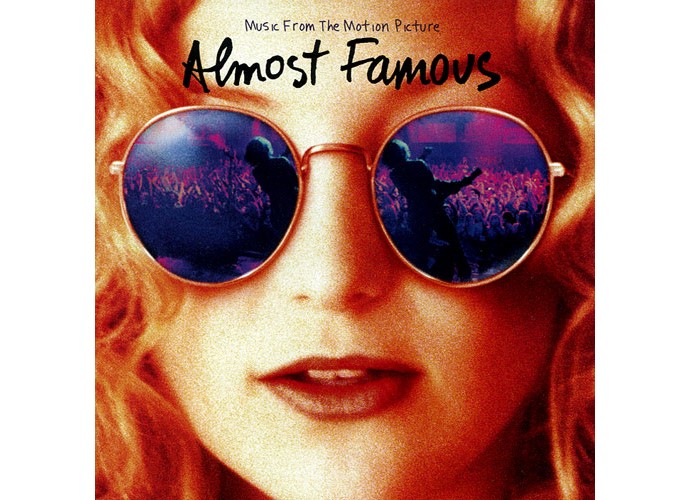 A movie about a rising indie rock act and a youngster who's pulled into their world demands a worthy soundtrack full of nostalgic hits.
Luckily, director Cameron Crowe never lost touch with his humble journalist beginnings and he brought much of that passion to Almost Famous and its awesome album.
We got rock hits like Simon & Garfunkel's "America," The Who's "Sparks," Led Zeppelin's "That's the Way," and Cat Stevens' "The Wind." Each song broadens the scope of Stillwater's journey as a legitimate band.
But the best and most unusual addition is Elton John's "Tiny Dancer." To quote Kate Hudson's Penny Lane: "If you ever get lonely, go to the record store and visit your friends."