"Disconnect to reconnect" is a phrase we hear all the time, but what does it really entail? It's easier said than done, that's for sure.
The irony of "social" media isn't lost on most of us—we just choose to ignore it. Scrolling through TikTok and posting on Instagram is just too addictive, familiar, and easy.
And cinema has explored this in many different ways, with more and more movies showing us what lies beyond our digital screens and quick-fix attitudes: the beauty of the great outdoors.
Here are our picks for the best movies about going off grid, where characters ditch their modern lives and take to living off the land, perhaps inspiring us to be a little more eco-focused, too.
10. Gutterbug (2019)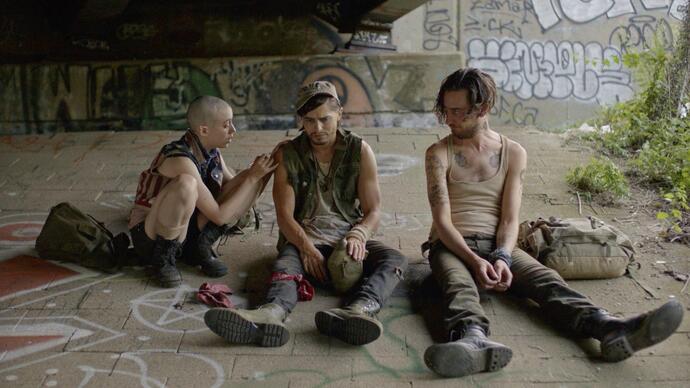 There's a whole world of indie cinema that people are missing out on because it's not on the big screen or circling Cannes. Gutterbug is one of those movies, exposing the bittersweet truth of homelessness.
Andrew Yackel stars as Bug, living life in the gutter (literally) when the extremities of punk culture leave him high, dry, and penniless.
The glamour of sex, drugs, and rock 'n' roll doesn't last long when you're not a millionaire rockstar with a double bed to come down in.
Director, writer, and producer Andrew Gibson finds a few morsels of solace in living free and undomesticated on the road. Gutterbug is an almost spiritual character study that shouldn't slip your radar.
9. The Ballad of Jack and Rose (2005)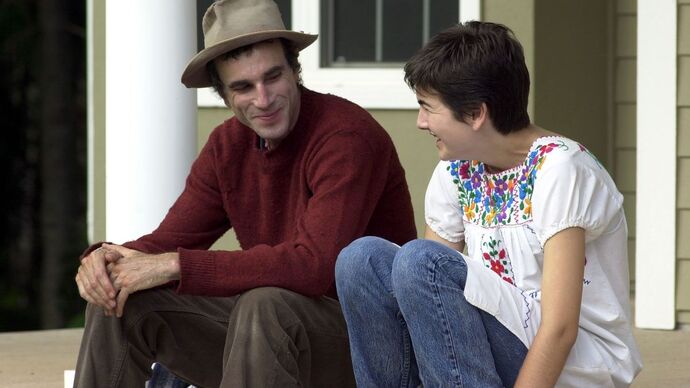 Rebecca Miller cast her husband Daniel Day-Lewis in her 16mm film The Ballad of Jack and Rose, set in a 1980s former hippie commune that's now just Jack (Day-Lewis), isolated on the island, fighting off both landowners and an impending heart attack.
He has a teenage daughter for company (Camilla Belle), but she's cut off from the rest of the world and doesn't take well to Jack inviting his secret mainland girlfriend to stay.
There's a lot of little things happening The Ballad of Jack and Rose, showing how even small island life can incite drama and conflict.
Rebecca Miller makes no effort to sheen Jack as a perfect hero. Despite his environmentalism, he's still a flawed person like the rest of us.
8. The Kings of Summer (2013)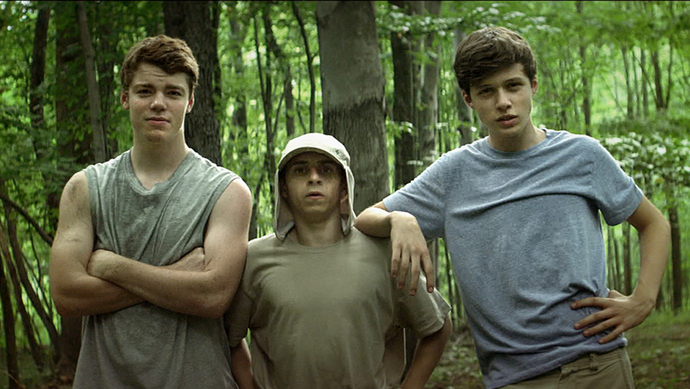 It's not unusual for parents to be controlling, and it's not unusual for their kids to rebel against tight control.
The Kings of Summer takes it to the extreme, with two teenage friends deciding to leave their annoying families and move to the woods—along with some random kid who decides to tag along.
The three boys bask in the freedom of nature, assigning each person a role in their fun-sized society, and things are going pretty well... until a girl is invited to stay. That's when everything gets a little complicated.
There are many coming-of-age movies out there, but The Kings of Summer stands out for its woodland setting. Nick Robinson, Moisés Arias, and Gabriel Basso give solid newcomer performances, keenly directed by Jordan Vogt-Roberts.
7. Leave No Trace (2018)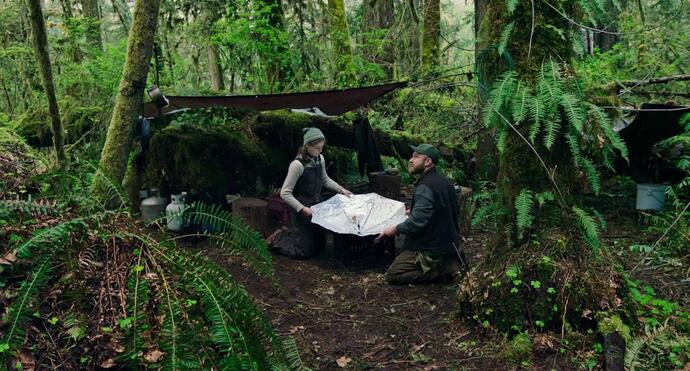 Father-daughter relationships can be frosty, what with the gap of age and gender. Luckily, nothing is lost in translation between Will (Ben Foster) and his 13-year-old daughter Tom (Thomasin McKenzie).
That is, until they're thrown into "normal" life. Before Tom is taken away by social services, Will and Tom lived in Forest Park, Oregon, mastering their survival skills with plenty of time to bond.
A lot of auditing and form-filling later, the two are forced to live in a farm house in exchange for work. From there, poor decisions lead to Will ending up on the brink of death.
Ultimately, Leave No Trace isn't so much about living off the land as it is about accepting your child flying the nest.
6. All the Time in the World (2014)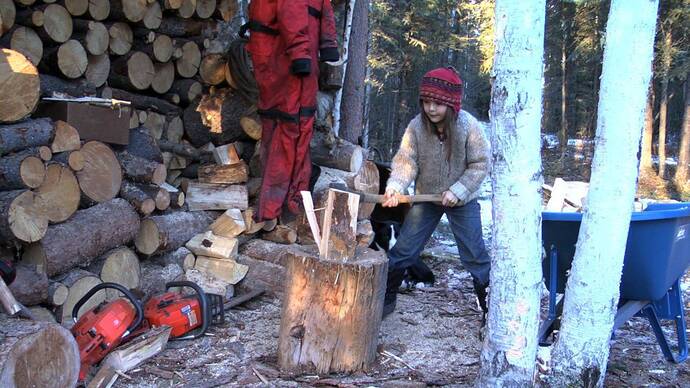 Suzanne Crocker's award-winning Canadian documentary All the Time in the World displays the reality of off-grid living from a first-person POV.
The very personal movie records Crocker's real attempt to live in the wild, devoid of all technology, plumbing, and electricity. Talk about dedication! And it's not just herself that Crocker has to fend for—she quit her job and dragged her whole family with her.
Away from their comfy home in Dawson City, the Crockers take to the gorgeous Yukon landscape and sync to the seasonal calendar. They don't even have a clock with them!
Although home schooling and gathering food is very time-consuming, the family finds that moving to the slow rhythm of nature provides much more time to... well... live.
5. Swiss Army Man (2016)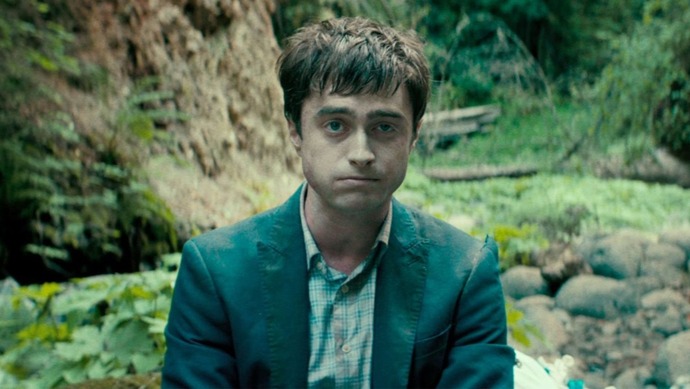 Now, this one is for niche tastes. Harry Potter star Daniel Radcliffe has famously taken to the weirder world of independent films, appearing in Guns Akimbo with guns for hands—and, more recently, appearing in Swiss Army Man as a walking corpse.
Hank (Paul Dano) is stranded on an island, but instead of a volleyball named Wilson for company a la Castaway, he has a "swiss army man" in neither-dead-nor-alive Manny, who can act as a jet ski, a water fountain, or even as a friend.
Daniel Scheinert and Daniel Kwan are known for absurdist comedy, most recently hitting us with Everything Everywhere All at Once.
4. Wild (2014)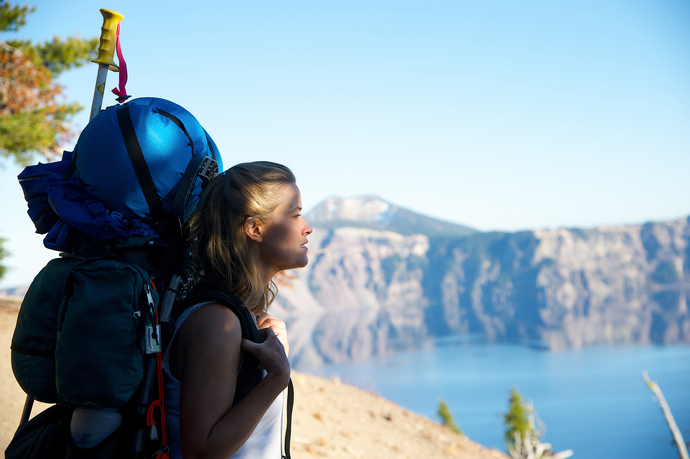 Cheryl Strayed wrote about her adventures across the Sierra Nevada in her 2012 memoir Wild: From Lost to Found on the Pacific Crest Trail.
Two years later, Reese Witherspoon put on her hiking boots for "by far [...] the hardest movie [she's] ever made," running uphill with a 65-pound backpack, take after take.
Of course, Strayed's real hike was much harder, with Strayed walking 1,100 miles to shake off the heroin blues.
Like many physical journeys, Strayed took up the challenge with a more spiritual goal in mind. By the time she reaches the Bridge of the Gods after 94 days of trekking, she even encountered a red fox spirit animal of sorts.
Director Jean-Marc Vallée brought Strayed's off-grid awakening to life, bagging two Oscar nominations for it.
3. Captain Fantastic (2016)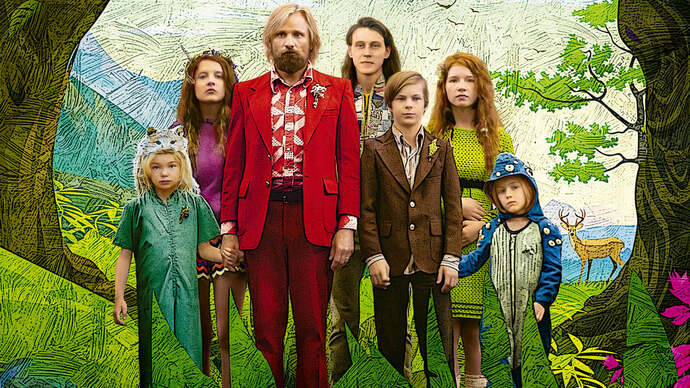 Matt Ross came up with the idea for Captain Fantastic when wondering how he could be more present with his children. He concluded that technology must be scrapped to fully connect with his family, and thus, the story of the Cash family was born.
In Captain Fantastic, Ben (Viggo Mortensen) is a leftist verging on anarchy who rejects all notions of consumerism.
Hidden away in the forests of Washington, Ben raises his six kids to be complete free-thinkers (as long as they think like him) who are as mentally agile as they are physically.
Unsurprisingly, their utopia doesn't last, and the clan learns to find balance between self-sufficiency and civilization.
2. Into the Wild (2007)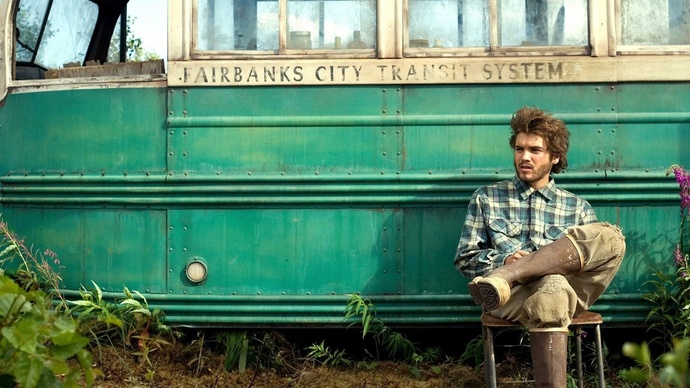 Into the Wild tells one of the most famous true stories of man becoming one with nature—until he's forced to fight against it.
The wild is a character within itself in Sean Penn's poetic biopic, and in this case we're talking Alaska, which Christopher McCandless dreams of conquering. On his journey, Chris meets a ton of new people and sees just about every kind of view you can imagine.
Alfred Hitchcock once said that happiness is a "clear horizon," which Chris sees plenty of. However, when Chris becomes trapped in his own stubborn dream—poisoned by wild berries and snowed in—he realizes that this happiness is "only real when shared."
Emile Hirsch underwent huge weight loss for his part as the credit card-cutting survivalist, who tragically died of starvation at just 24.
1. Nomadland (2020)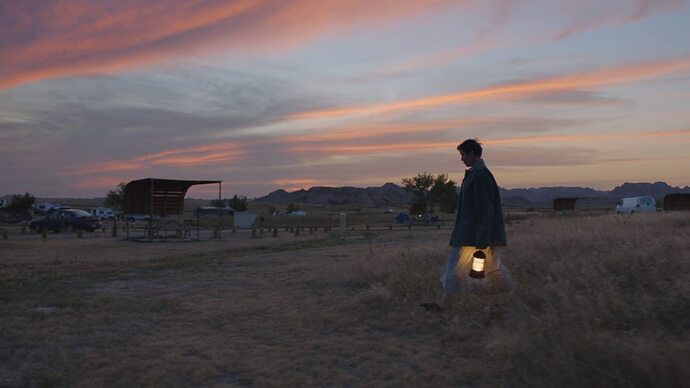 In Nomadland, open plains and pink-hued skies are more than just a pretty setting. For Fern, they're her companions, her family, and her home—they're constantly moving, yet ever-present always.
"Home. Is it just a word? Or is it something you carry within you?" She makes us pause to wonder what's more important: four solid walls or the expanse of mother nature, shared with loved ones?
Even if you're not the traveling type, you can still appreciate the majesty of nature in Chloé Zhao's biography.
Frances McDormand won Best Actress for her depiction of the desert-roaming Fern, based on Jessica Bruder's 2017 book Nomadland: Surviving America in the Twenty-First Century.
It also won Best Picture and Best Director, so of course we had to award Nomadland first place on this list!