The immense popularity of Netflix's The Crown is just one of many proofs that the world just can't get enough of the British Royal Family.
Romance, scandal, war, politics... They're all important elements of any good period drama—and long before The Crown hit the streaming service, there were fascinating movies about the Royal Family.
Here are our picks for the best movies about royalty and the British Royal Family, including a few that exercise a bit of artistic license as far as how close they stick to the truth of how things went down.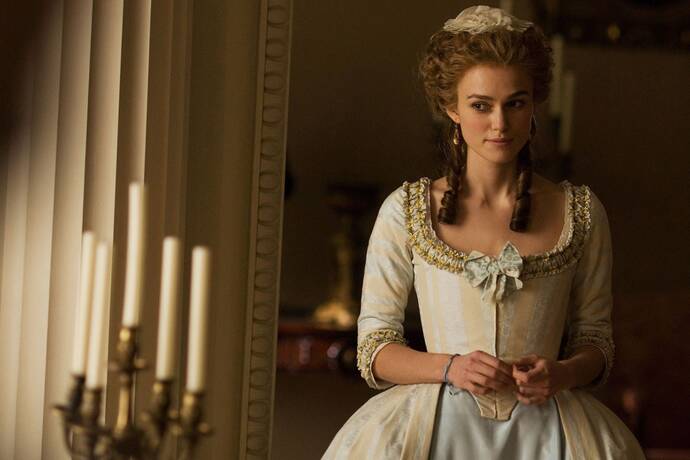 Georgiana Cavendish (née Georgiana Spencer) was the Duchess of Devonshire and fashion icon of the 18th century, which The Duchess captured so brilliantly that it went on to win the Academy Award for Best Costume Design.
Despite her socialite life of riches and beauty, Georgiana's personal life and marriage was a personal hell. At just 17 years of age, Georgiana was wed to the cold-hearted Duke of Devonshire, played by the usual English baddie Ralph Fiennes.
Saul Dibb's historical biopic shows us the truth of what it meant to be a female debutante in Georgian high society, back when—despite her politics and activism—Georgiana was valued solely for her ability to produce a male heir to the family.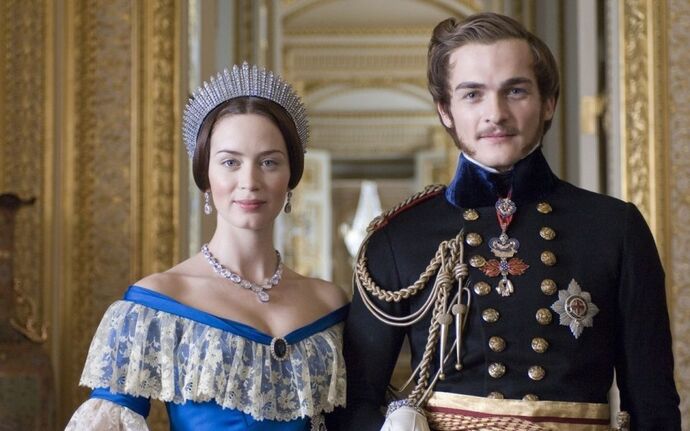 In The Young Victoria, Emily Blunt strikes a keen balance between strength and sympathy, power and humanity. Her portrayal of the young Queen Victoria depicts a teenage Victoria who's made into the fiercely independent Queen of England that history remembers her as.
It's a well-known fact that Victoria wore black for 40 years as she mourned her late husband Prince Albert. Jean-Marc Vallée's heartfelt drama shows us the seeds of this love, in which Albert took a bullet for his love, claiming "I am replaceable, you are not."
It's rare for a politically arranged marriage to involve any true love, making The Young Victoria such a touching story.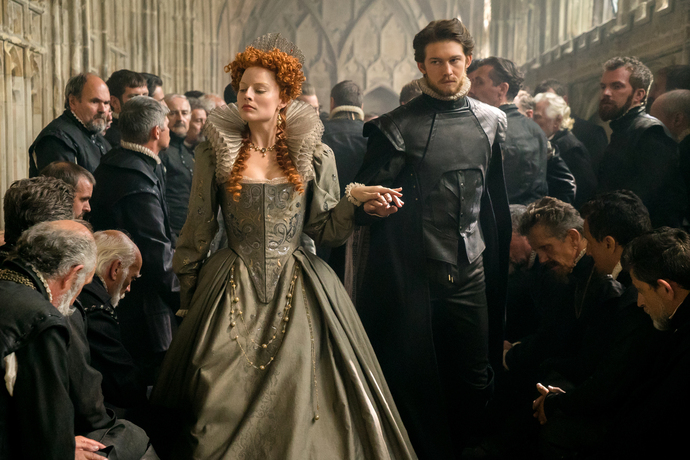 Despite the historical inaccuracies, Mary Queen of Scots was praised for its compelling lead performances by Margot Robbie and Saoirse Ronan.
Margot Robbie is unrecognizable by the end of the movie as she embodies the aging Queen Elizabeth I of England. Saoirse Ronan, on the other hand, plays the young Mary Stuart, who was Queen of Scotland until forced to abdicate in 1567.
For her directorial debut, Josie Rourke's Mary Queen of Scots is an enjoyable watch that retells the infamous story of two powerful female rivals—both in reign and love.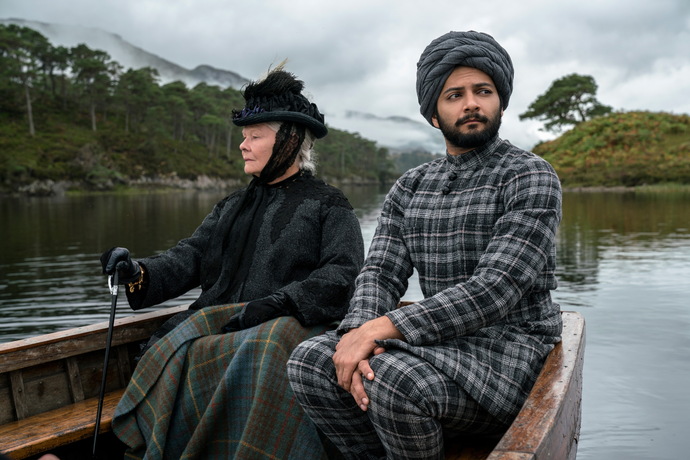 Queen Victoria is known for a lot of things during her lengthy reign. She oversaw great cultural and industrial advancements, and has the reputation of a stubbornly headstrong personality.
It was unlikely for her to strike up a friendship with a young Indian prison clerk, but alas, Victoria and Abdul Karim became quite the pair. Stephen Frears shows us how this unique relationship began, anchored by a magisterial performance by Judi Dench.
The light-heartedness of Victoria & Abdul may gloss over the historical complexities of colonial oppression, but so long as you keep in mind Frears' artistic license, you're in for an endearing movie.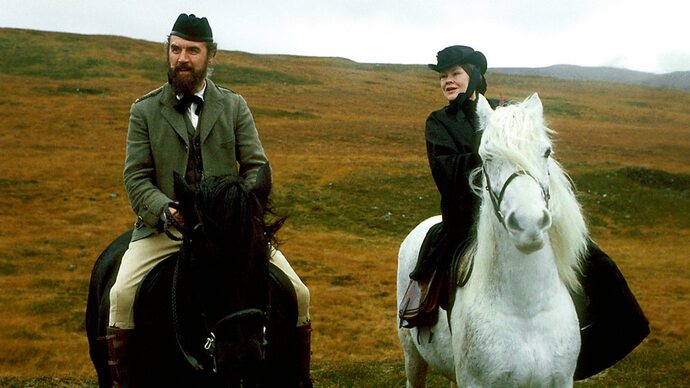 Victoria & Abdul wasn't the first time Judi Dench appeared as the hot-headed all-black-wearing Queen of England—which is great since she's so good at it! Back in the 90s, Dench was nominated for an Oscar for her performance as a younger Victoria in Mrs. Brown.
Recently widowed, Victoria fell into a life of seclusion. In an attempt to draw Victoria back into public life, Scottish servant John Brown (played by Billy Connolly) angers the Royal Family, press, and politicians by taking considerable liberties with court protocol.
Although John Madden never directly addresses the suspected romance between Brown and the Queen, it's heavily implied.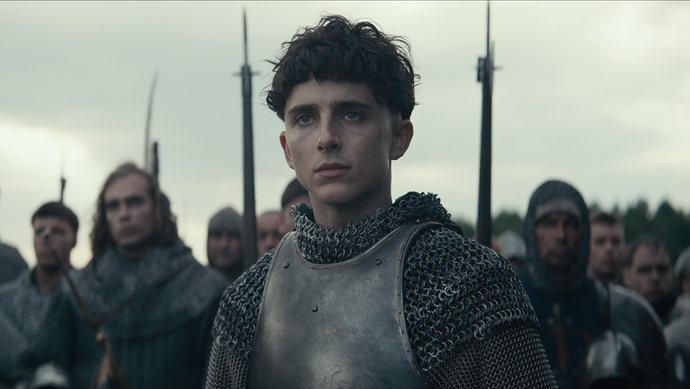 Robert Pattinson's French accent may not be the best, but Timothée Chalamet had a good stab at the British one. Playing the young Henry V in 15th century England, The King documents his rise from a drunken layabout to brave leader on the field when crowned at 26.
Despite his short reign, Henry is remembered for his exceeding military success during the Hundred Years' War against France, which is something David Michôd celebrates with grit and drama.
Loosely based on Henry IV: Part 1, Henry IV: Part 2, and Henry V by William Shakespeare, The King might not be 100% accurate, but it sure is engrossing! Definitely worth a watch.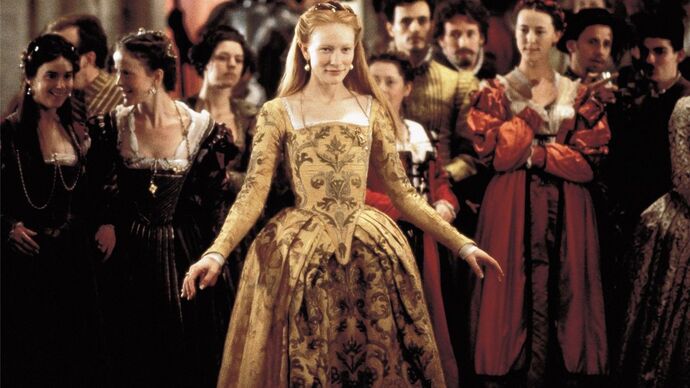 Cate Blanchett is the witty and clever Queen Elizabeth I of England as she's crowned in 1558. Like Victoria, Elizabeth was a headstrong leader and prone to temper tantrums. Shekhar Kapur takes us through the ups and downs of this key figure's reign, packed with suspense and energy.
The success of Elizabeth led Kapur to make a sequel, Elizabeth: The Golden Age, in 2007 that follows a similar tone. If you're a Tudor fanatic, or just like a bit of political drama, you best get watching these movies before the third installment Elizabeth: The Dark Age is released.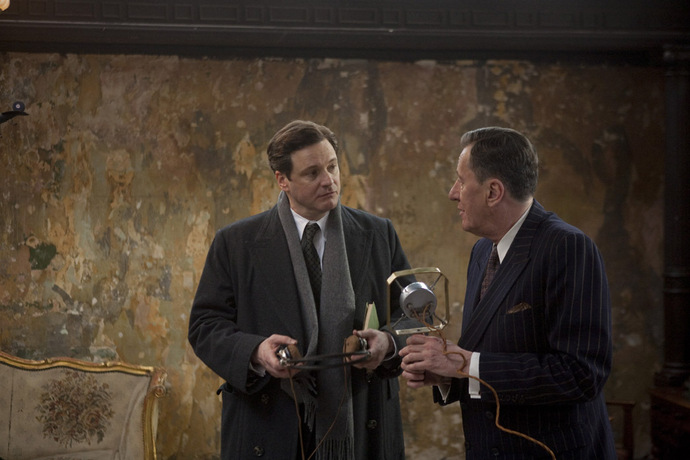 Stepping away from Queens and Middle Age battles, The King's Speech gives us a peek into the private life of King George VI as he prepares to make a crucial wartime radio broadcast.
Public speaking is part and parcel of being in the Royal Family—especially as a ruler—but it was nothing short of a nightmare for George, whose speech suffered from stuttering.
When his speech therapists fail to eradicate his stammer, Colin Firth's George must turn to the unusual practices of Lionel Logue (played by Geoffrey Rush). Not only is Logue much too informal for George's liking, he has no real medical training.
But he gets the job done! Tom Hooper's subtly cinematic drama was a critically acclaimed hit that won four Academy Awards for Best Picture, Best Director, Best Actor, and Best Original Screenplay.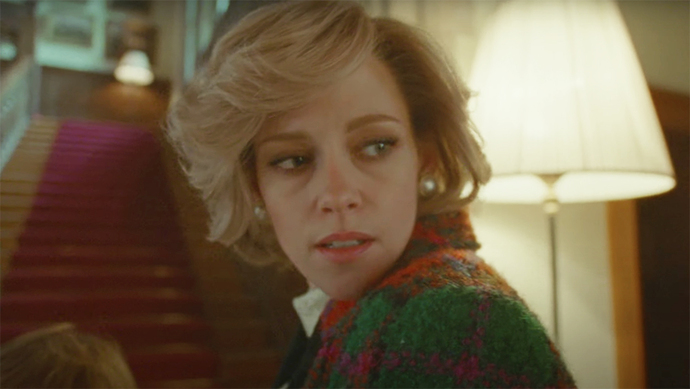 Kristen Stewart absolutely smashed it in her recent embodiment of Princess Diana, fine-tuning her mannerisms and expressions to perfectly match the late princess' own.
Pablo Larraín's psychological drama uses the Christmas period of 1991 as a microcosm for Diana's tragic experience in the Royal Family.
Talking almost at a whisper for the entire movie, Diana is constantly watched, controlled, and hated by the Royals. She's stalked by the equerry major, has her curtains sewn together, and is mocked for her eating disorder.
Spencer is just as heartbreaking as it is visually stunning, filmed in a boxy vintage ratio with postcard-like imagery. Larraín makes delicate but clear hints to the conspiracy surrounding Diana's death, haunting her every move with the ghost of Anne Boleyn.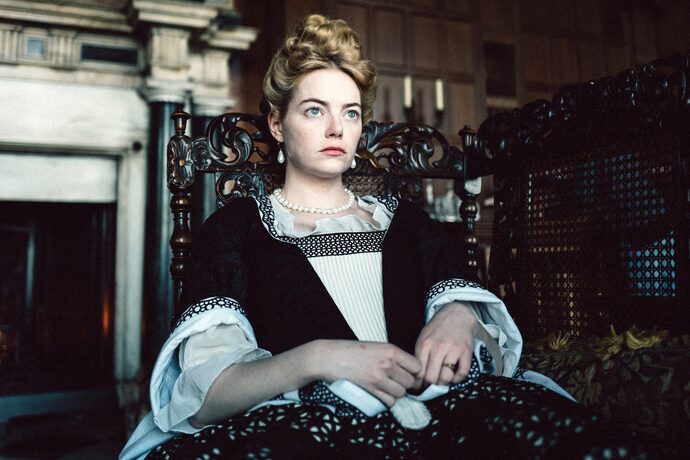 Yorgos Lanthimos has a searingly unique style when it comes to his movies: outlandish and oftentimes disturbing storylines told through polished monochrome cinematography. The Favourite is no exception to this, set in a Gothic-looking 18th century England.
Queen Anne (played so exceptionally by Olivia Coleman that she won an Oscar) is unstable, immature, and in poor health.
Her advisor and secret lover Sarah Churchill (played by Rachel Weisz) takes on most of her duties, until her impoverished little cousin Abigail Hill (played by Emma Stone) arrives on the scene.
Involving a darkly comic game of power and politics, The Favourite is a fiery, fun, and utterly original watch worth checking out.