When summer is in the air, that means it's time to watch sand-dusted, salt-rimmed movies to get us in the mood of the season.
Then again, when summer isn't in the air and you're wrapped up in a cozy blanket, these movies are just as good for transporting you to sunny beaches and warming you up from the inside.
From dark romances to slapstick comedies, shark horrors to awkward coming-of-age tales, here are the best summertime movies that are sure to fill you with that specific summertime feeling.
20. Weekend at Bernie's (1989)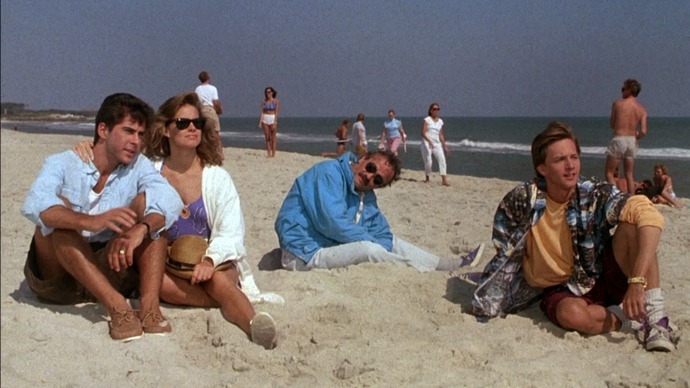 "What kind of a host invites you to his house for the weekend and dies on you?" Larry asks, Hawaiian-shirt and sunglasses ready for a beach house holiday in The Hamptons.
Played by Andrew McCarthy and Jonathan Silverman, Larry and Richard are low-level workers who don't realize they're being targeted by the mob. The only way out is to use their dead boss as a puppet and pretend he's still alive.
Weekend at Bernie's is one of those bad films that everyone ended up loving, aging like cheap wine... but still wine, nonetheless!
19. My Summer of Love (2004)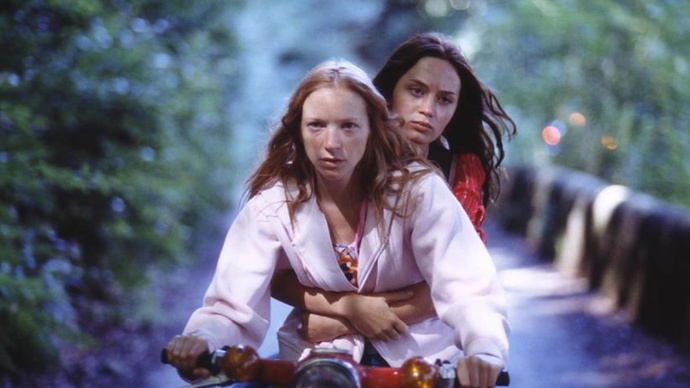 "Cottagecore, but make it sexy!" That's probably how the pitch for My Summer of Love went. Light-dappled vines climb up country houses, but inside are fake exorcisms, beatings, and suicide pacts.
Emily Blunt made her stunning debut as the pathologically lying, unstable rich kid Tamsin, who falls in love with a working-class girl (played by Natalie Press).
My Summer of Love is a very British adaptation of Helen Cross's novel, set in the stunning Yorkshire hills that sharply divide the classes.
18. A Bigger Splash (2015)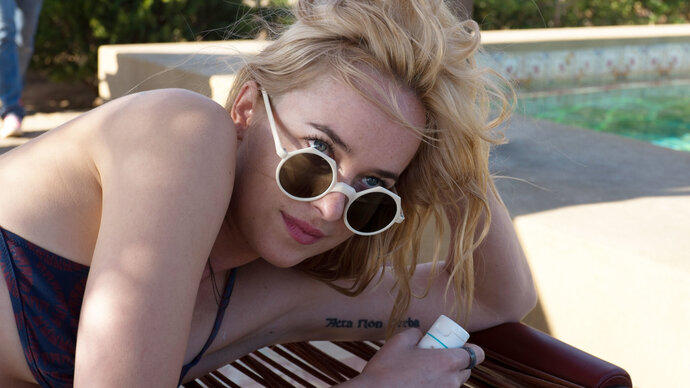 We're used to seeing Ralph Fiennes as the mad and moody villain, but in A Bigger Splash we get a taste of what he can do when he's fun, obnoxious, and extroverted as Harry Hawkes.
The music producer decides to gate-crash the Italian rehab holiday of a rock star who's currently dating Harry's ex-girlfriend.
As part of Luca Guadagnino's Desire trilogy, A Bigger Splash involves a tangle of sex, love, drinking, and fighting, all while everyone's skin is bejewelled by ocean water.
Aesthetically, A Bigger Splash echoes the Californian summer setting from David Hockney's 1967 painting of the same name.
17. Luca (2021)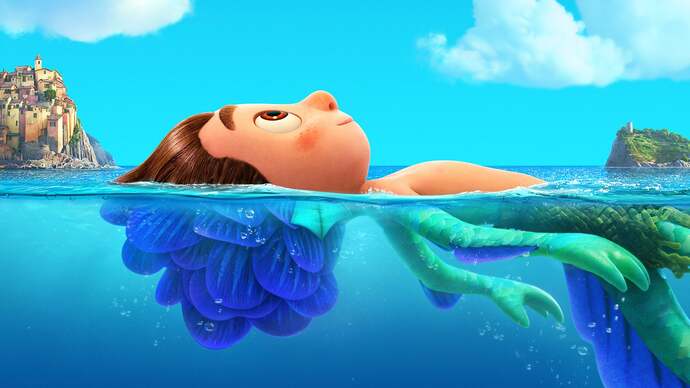 The look and feel of a picture-perfect summer can't always be captured with a camera—but it can be caught via animation!
Pixar's Luca takes place in the sun-baked town of Portorosso, where dusky Italian nights are home to that limitless feeling of youth.
Luca Paguro (voiced by Jacob Tremblay) is wide-eyed at the possibility of his summer in 1959, so long as he can keep his secret under wraps: he transforms into a sea monster whenever he touches water.
Buckle in for some true, vibrant escapism—one you might have missed due to this film's at-home release during the COVID-19 pandemic.
16. The Way, Way Back (2013)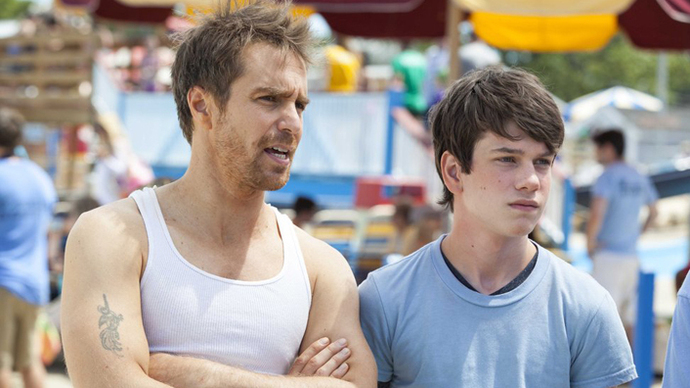 Duncan (played by Liam James) may be two years away from being "sixteen, clumsy, and shy," but he's already two-thirds there.
While on summer vacation with his family, Duncan rides in the hidden back seat of their 1970s station wagon—a seat that's colloquially known as the "way back seat."
Being the runt of the family, Duncan is uncomfortable enough in his own skin without a beach holiday. But as it turns out, it's the perfect thing for him, as he befriends the staff of a nearby water park.
Nat Faxon and Jim Rash's directorial debut isn't just an endearing ode to teenagehood, but it also boasts a star-studded cast list.
15. The Kings of Summer (2013)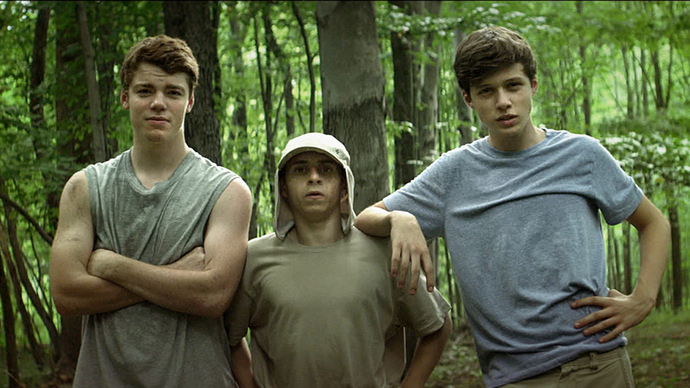 Summer movies love characters that are coming of age, given that summer is a season of new life, freedom, and discovery.
Kids often feel invincible with their first-times just around the corner, with no school or snow to keep them locked up.
And in The Kings of Summer, Joe, Patrick, and Biaggio (played by Nick Robinson, Gabriel Basso, and Moises Arias) don't even have parents to worry about either, now that they've run away to live in the woods.
Out here in the wilderness, they're the kings of their own wooden castle. But what are they really running from?
14. Palm Springs (2020)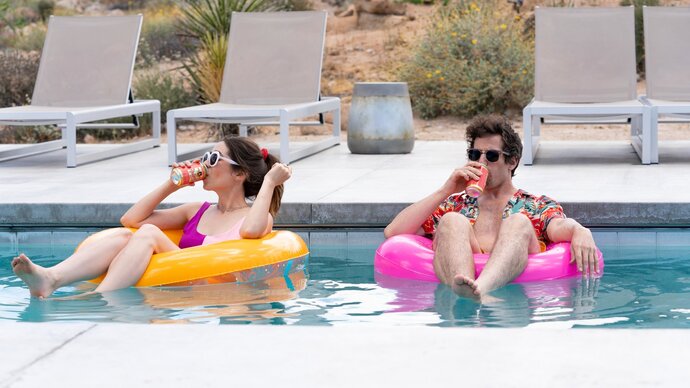 You'll find lots of Hawaiian shirts in the films on this list, and Palm Springs is no exception. In fact, Nyles (played by Andy Samberg) wears his every single day—the same exact day, lived over and over again.
When Sarah (played by Cristin Milioti) ends up getting stuck in the same time loop, the two are trapped together and must find the meaning of life as they float around in the pool while drinking beer.
The absence of next-day consequences means they can live recklessly, but even chilling by the pool is agony when it's put on repeat.
Andy Samberg and Cristin Milioti put in fantastic performances as the imprisoned-by-time duo in Max Barbakow's modern take on Groundhog Day with hilariously sparking chemistry.
13. Moana (2016)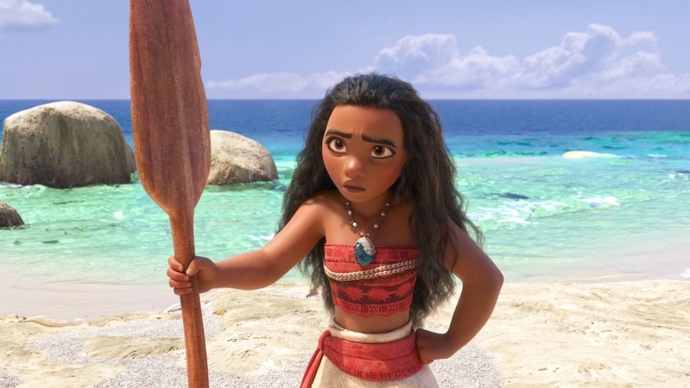 If you thought the setting of Luca looked lush, get ready to be blown away by Moana. The Polynesian islands never looked so inviting, with their turquoise oceans that Disney somehow make glitter like clear quartz under the sun.
At the center of this tropical paradise is Moana, the daughter of a chief, who is the chosen one by Mother Nature herself, tasked with finding a demigod in order to save her homeland.
Inspired by real Polynesian myths, Moana was so successful that a live-action remake is already in the works (although I'm not sure how they'll pull off the same level of animated beauty).
12. Adventureland (2009)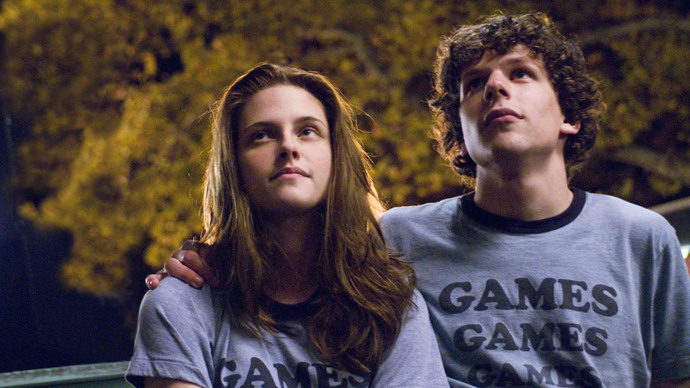 First crushes, kisses, and parties are the hallmarks of a teenage summer vacation for many, but for others, summer is far less glamorous due to the necessity of summer jobs.
James (played by Jesse Eisenberg) wants to spend his first summer after college in Europe, but he has to get a job at a local theme park instead.
Adventureland is a lot more heartfelt than the trailer makes it seem, with a poppy cast list who all add a fun touch to this film where they navigate their mis-adventureland during a 1980s summer.
The soundtrack is also a treat, featuring Lou Reed, The Cure, David Bowie, and The Rolling Stones, just to name a few.
11. Beach Rats (2017)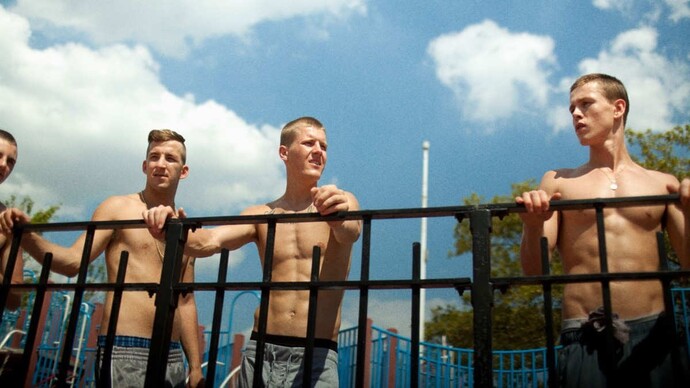 In Beach Rats, the hum of air conditioning, the popping of fireworks, the smacking of basketballs, and the dinging of arcade games all come together to create one very specific mood: summer.
These dog days are filled with beach rats who smoke the time away and hide parts of themselves even with their shirts off.
Harris Dickinson put himself on the map by starring in Eliza Hittman's voyeuristic indie drama as a closeted gay teenager in Brooklyn, surrounded by macho violence and social taboos.
Beach Rats is claustrophobic, sweaty, and sensual; a dark yet weirdly nostalgic piece of raw cinema.
10. Mamma Mia! (2008)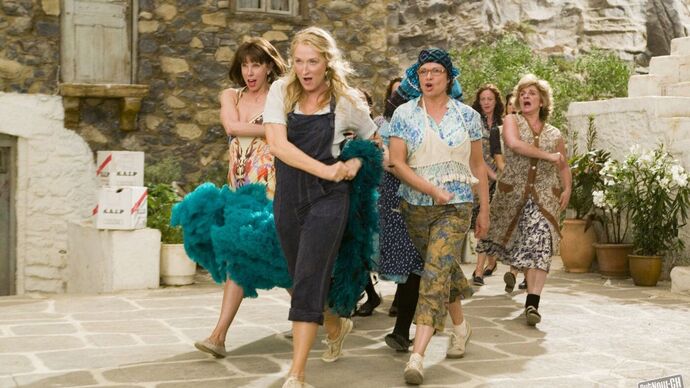 How about a summertime film that's a little less humid and depressing? If you want a pick-me-up, there's always Mamma Mia!
Most people already knew ABBA's biggest hits, but now even little kids can karaoke to them. Presented over the years as a stage musical, a book, and a movie, Mamma Mia! is the story of a Greek island wedding where three possible dads are secretly invited.
And what's more summery than a Greek wedding? Even if Donna's (played by Meryl Streep) holiday villa is falling to pieces, we wouldn't mind visiting to experience those glorious summer vibes!
9. Dazed and Confused (1993)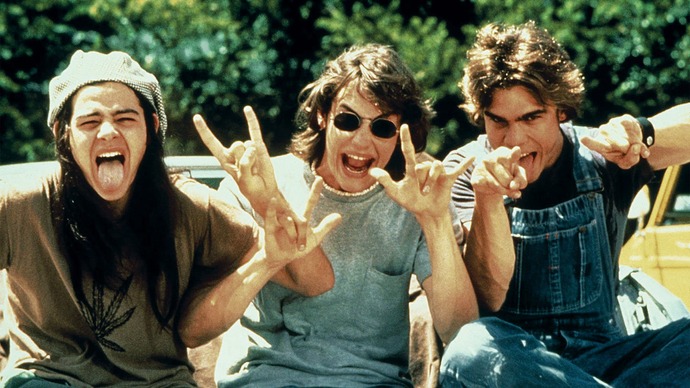 "Dazed and confused" describes pretty much every high school kid in 1970s America. What else was there to do on a summer night for the post-hippie generation than to cruise around, play pool, and get high to the sound of Deep Purple?
That's pretty much the summation of Richard Linklater's slice-of-life stoner movie, in which teens drive around and host keg parties.
The cult legacy of Dazed and Confused comes from how casually the film captures the ebb and flow of an adolescence that occurs after the birth of rock n' roll but before the advent of modern technology.
8. The Florida Project (2017)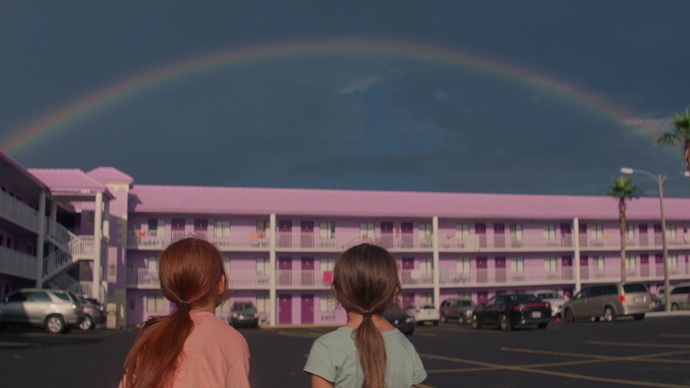 Summer vacation can sometimes feel endless when you're a kid—when six weeks feels like six months, when six months feel like eternity.
Sean Baker doesn't just tell The Florida Project through the POV of a child by using a six-year-old protagonist (played by Brooklynn Prince), but also through low-angle shots and a bright color palette.
To her, the cheap motel feels like Disney World itself, what with its pink-painted walls and its Magic Castle name.
The Florida Project may be set in the sunshine state, but embedded in the film is a harsh lesson about facing reality.
7. Purple Noon (1960)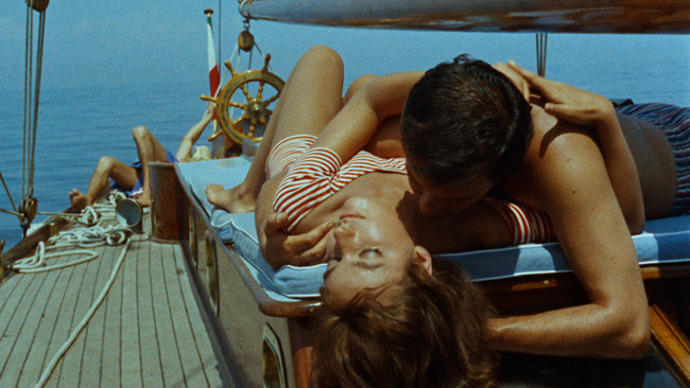 An Italian summer film directed by a French filmmaker? How very European! (But if you're more of a Hollywood kind of viewer, check out the American adaptation called The Talented Mr. Ripley).
Purple Noon gives us a feel for the old-money yacht life, where Tom Ripley (played by Alain Delon) poses as a rich kid by stealing one's identity.
Based on the 1955 novel by Patricia Highsmith, Purple Noon is a beautiful movie with an intelligent criminal plot, featuring grainy, vintage shots of the sea. It's a lot like your grandparents' photo album if it were to come to life.
6. Before Sunrise (1995)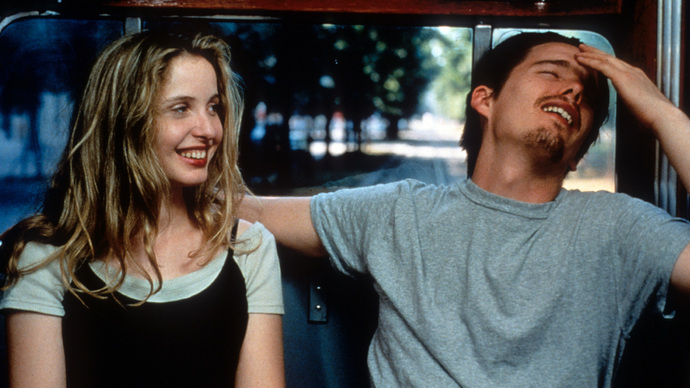 As we've seen with Dazed and Confused, director Richard Linklater is a master of meandering realism. In fact, Before Sunrise feels so real that it's no surprise it was inspired by Linklater's actual life.
The minimalistic plot tracks two strangers as they get to know each other on a train before impulsively disembarking together in Vienna.
Filming took place in Austria's capital across 25 days, giving Before Sunrise the authenticity of a true traveler movie, tapping into the spontaneity of summer days in a new city with new people.
5. Do the Right Thing (1989)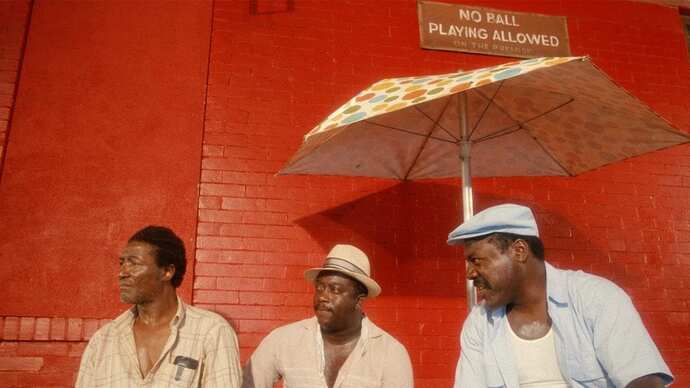 Evoking a mood through weather is so common in cinema that we sometimes don't even notice it. Rain means sadness, romance, and drama. Thunder means fear and danger. Sun means tension.
In the same way that Alfred Hitchcock used heat to amplify the neurotic restlessness of Rear Window, Spike Lee uses it to ramp up racial tensions in Do the Right Thing.
Set during a heatwave in Brooklyn, the characters' conflicts grow and swelter as the heat cranks up and the sweat pours out. The close-ups of ice, fizzing beer cans, and busted fire hydrants add a refreshing note to the scorching world of Lee's cult masterpiece.
4. Call Me By Your Name (2017)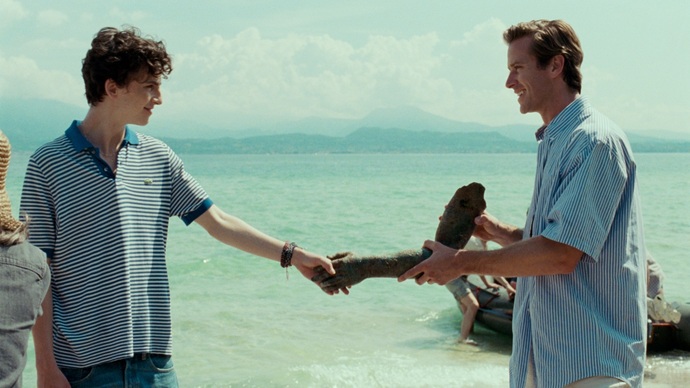 Luca Guadagnino's final installment in the Desire trilogy simmers in more ways than one, chronicling the secret summer romance of a teenager and a graduate student seven years his senior (played by Timothée Chalamet and Armie Hammer).
Call Me By Your Name captures the type of summer vacation where you lounge around the pool, pick fruit from the villa garden, and drink wine on the balcony while listening to the crickets chirp.
In other words, it's a gentler kind of summer vacation that really evokes that meditative slice-of-life feel.
3. The Graduate (1967)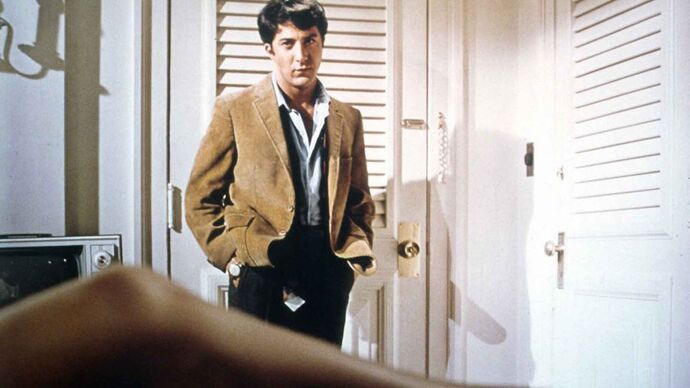 Summer is either the height of restless energy (buzzing around playing fields, flying off on holidays, crammed with a million places to visit) or the height of warm relaxation (complete with a deck chair, earphones, piña colada, and nowhere to be).
For Benjamin Braddock (played by Dustin Hoffman), this relaxation soon turns to boredom. Recently graduated, Benjamin dozes around his parents' Californian home, unsure of what to do with his life.
Then, when an older woman tries to seduce him, he suddenly has a way to fill all of that time...
2. Stand By Me (1986)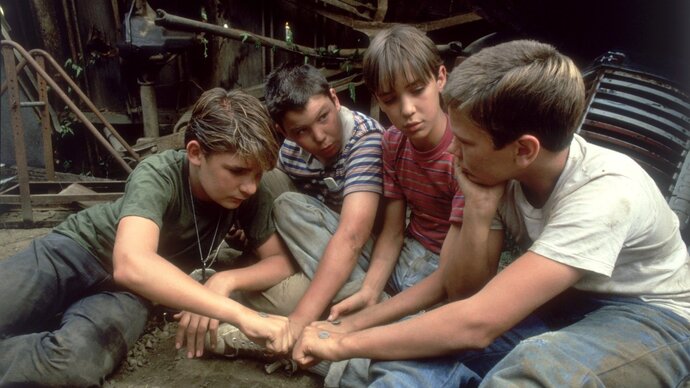 Summer as a kid—especially before phones were around—was all about two things: friends and adventures. Stand By Me has both, and it's often regarded as the greatest coming-of-age film ever made.
Directed by Rob Reiner, Stand By Me is based on the Stephen King novel that punched us all in the gut (and the heart), following four kids who set off through the Oregon countryside.
The fact that it's set during the 1980s only adds to the nostalgia of lost summers spent idling with the gang, stealing cigarettes from parents, playing in junkyards, and hiking through the woods with a rucksack of snacks and dirt-covered jeans.
1. Jaws (1975)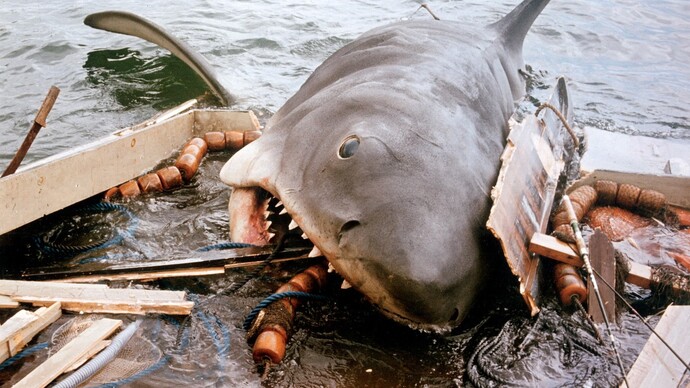 Jaws might not be a summer romance or singalong musical, but it's still the number one summer movie of all time—not just because it's set in a New England beach town, but because it was the first prototype of the summer blockbuster film.
Before Jaws, there was no such thing as a "summer blockbuster." We can only thank Steven Spielberg for this watershed moment in cinema, who made a shark movie where you barely even see the shark.
Instead, the ominous build-up music is what makes Jaws so iconic, signaling to us every time a beach party is about to get bloody.
If you want a film that perfectly brings forth the adventure, thrills, and dangers of a summer at the beach, Jaws is a must-watch.