Sharks are the ultimate predator, so is it any surprise that movies about sharks are so frightening, thrilling, and spine-tingling?
Not only do sharks have razor-sharp teeth and soulless black eyes, but they're swift, silent, and sudden. It's enough to strike thalassophobia (the fear of open waters) into anyone's heart.
Here are our picks for the best shark movies of all time, full of threatening scenes and intense shark attacks!
15. 47 Meters Down (2017)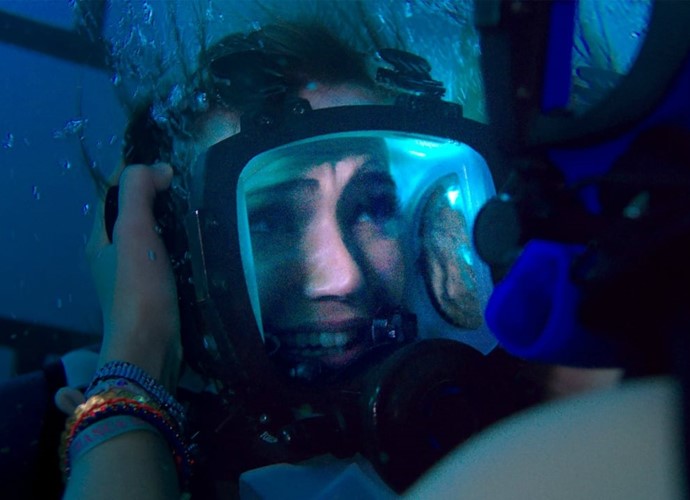 If you were to combine aquaphobia and claustrophobia into one terrifying horror film, you'd get 47 Meters Down.
What's there to do when two girls are trapped underwater while cage diving, only to be stalked by sharks?
It may not seem so bad on paper, but the shark attacks are actually pretty scary and nail-biting, and the end result is an entertaining survival thriller (even if the ending isn't so great).
While the sequel 47 Meters Down: Uncaged has its moments of shark-chasing thrills, the first one still stands out as better with its simpler premise and more chilling edge.
14. The Last Shark (1981)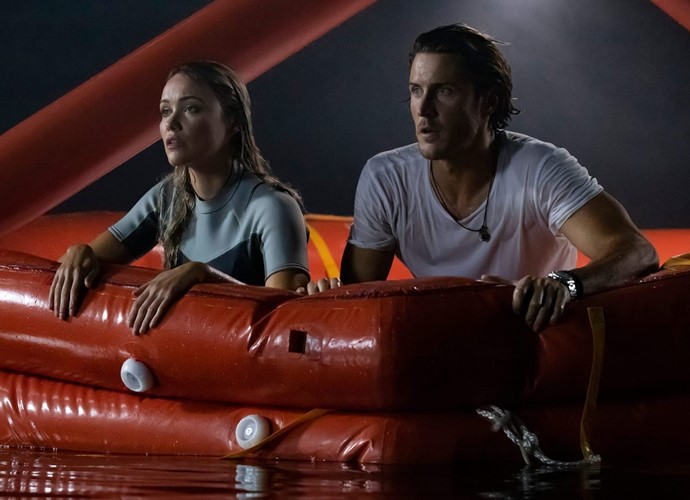 It's hard to ignore all the Jaws rip-offs that emerged after the classic summer blockbuster made waves in 1975.
But of all the Jaws-inspired cash-ins that came out in the following years, The Last Shark (also known as Great White) has enough cheesy pros and cons to make it a fair watch.
Starring James Franciscus and Vic Morrow, the film follows a writer and a shark hunter saving tourists from a great white shark.
Sure, the Jaws similarities are so stark that the movie's release was actually blocked, but B-movie cheapness aside, The Last Shark goes so over-the-top that it's surprisingly fun.
13. Bait (2012)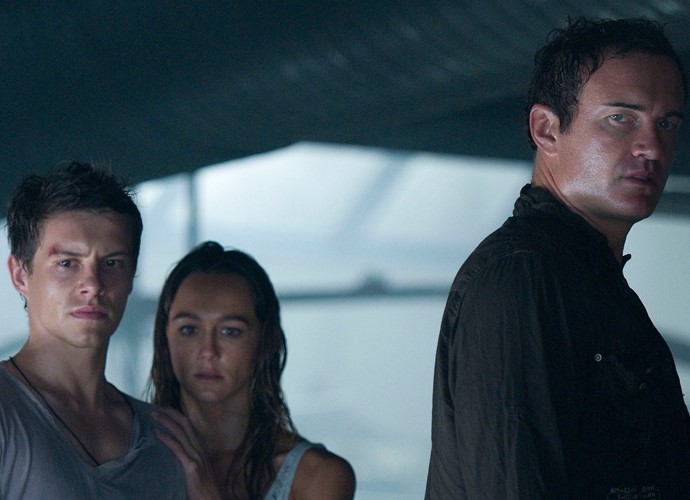 Aussies down under also have a taste for shark attacks, and one of the most popular Australian shark films is Bait, featuring a group of people trapped in a grocery store after they're hit by a tsunami.
You'd think they could just get out, but their escape is hindered by the bloodthirsty sharks surrounding them. It's kind of like Hard Rain but with sharks and cheeseball B-movie antics.
Seen through that lens, Bait can be a fun ride with its 3D gimmicks, cheap thrills, and lines like "It's trying to decide if we're food or not!"
12. Sharknado (2013)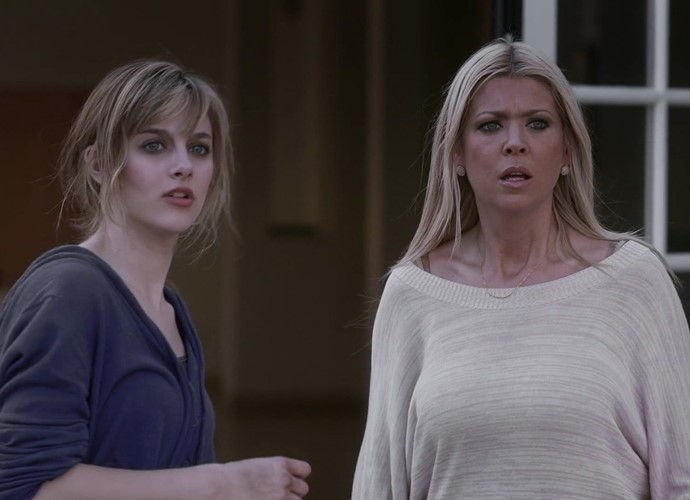 Ten years ago, The Asylum film production company unleashed an unstoppable yet meme-worthy fad for the Syfy channel that somehow turned into a multi-movie franchise.
At the time, it really felt like a fever dream. But Sharknado embraced what it is and, as a result, catapulted itself to success.
It has everything you'd expect in a cheap disaster film: cheesy effects, cartoon physics, hilarious one-liners, a drunk John Heard, chainsaw duels, and Tara Reid.
Is Sharknado "so bad that it's good"? Or is it good in a geniusly subversive way? Or is it just flat-out terrible? Only you can judge for yourself, but one thing's for sure: it has a tornado filled with sharks.
11. Deep Blue Sea (1999)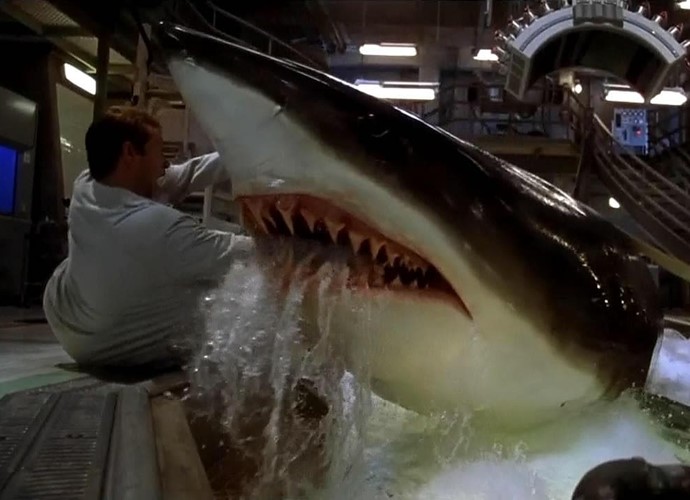 For many, the legacy of Deep Blue Sea boils down to that iconic scene of Samuel L. Jackson getting killed off by being dragged by a shark.
Honestly, the quality of this Renny Harlin sci-fi flick is summed up by that scene, with the surprising death of a major character and the distracting CGI of the antagonistic killer shark.
But there are parts worth appreciating, including the solid cast with LL Cool J's standout character getting his moment to shine. Coupled with the chilling shark attacks, Deep Blue Sea is a fun B-movie watch.
10. Mako: The Jaws of Death (1976)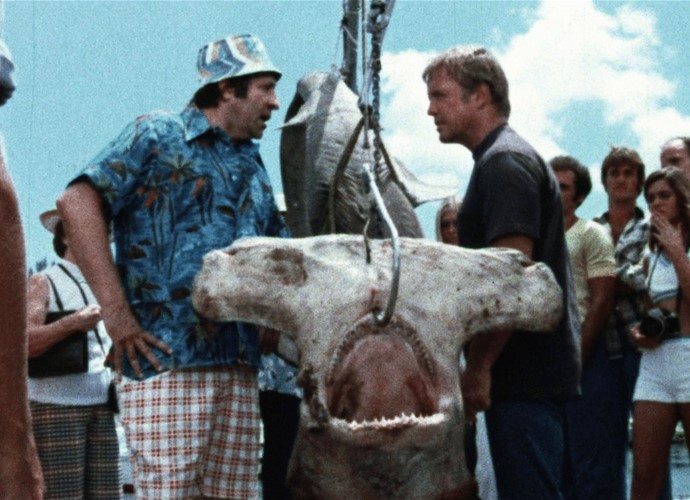 While nearly all of the shark films on this list would label sharks as "the enemy," Mako: The Jaws of Death paints sharks in a more sympathetic way, which is a breath of fresh air.
From exploitation director William Grefé comes Mako: The Jaws of Death, which centers on a Vietnam War veteran who gains a telepathic connection to sharks and uses it to protect them from humans.
This is one of the first thrillers to capitalize on the success of Jaws without borrowing too much from the original. Instead, it takes a sillier but grittier route towards human-shark friendship.
9. Jaws 2 (1978)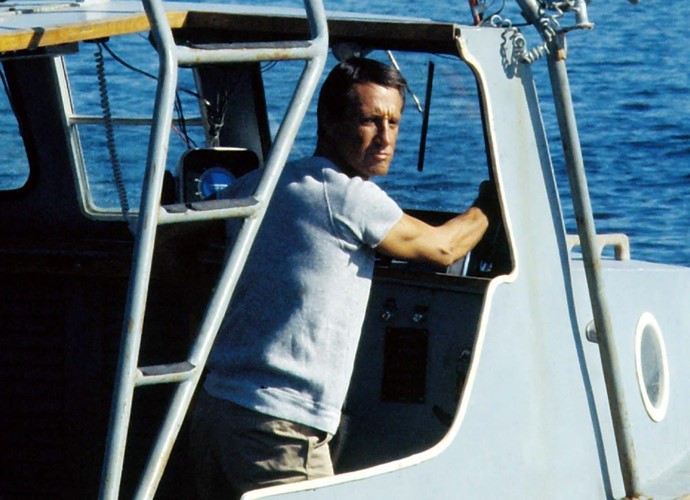 Sequel films rarely top their preceding originals, but Jaws 2 has enough tricks up its sleeves to be worth a watch.
The plot is more-or-less identical to the first one, but this time Chief Brody (Roy Scheider) leads the hunt for another great white shark after it terrorizes Amity Island tourists.
Fortunately, Jaws 2 retains the tension and suspense of the first, which makes for effective thrills. But honestly, the movie's best contribution is its tagline: "Just when you thought it was safe to go back in the water..."
8. The Meg (2018)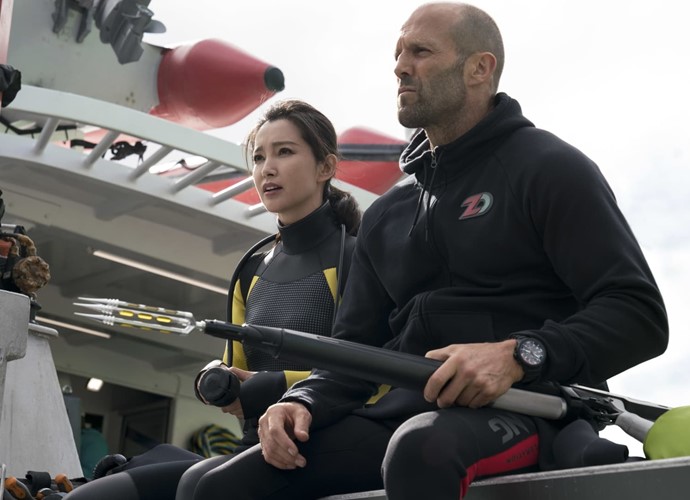 The Meg is a shark movie like no other because it centers on the prehistoric ancestor of modern sharks: the megalodon.
Based on the cheeky sci-fi paperback by Steve Alten, The Meg features a 75-foot-long shark-like megalodon that first poses a threat to a group of scientists, then the general population.
Jason Statham stars in The Meg as Jonas Taylor, a deep sea diver who specializes in search and rescue.
The Meg is really just a B-movie with a bigger budget and bigger names, but it delivers on the promise of a massive megalodon munching on everything and it proves entertaining enough.
7. The Reef (2010)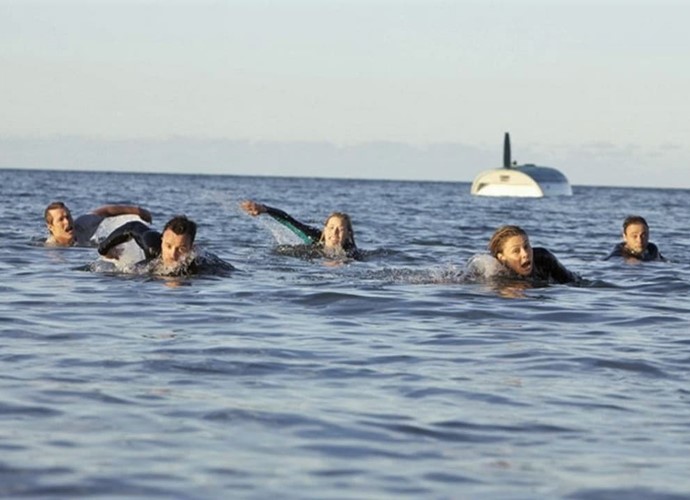 In the land of Aussie cinema, Open Water (more on this one below) has been their standard for shark thrillers. One of the few films to actually reach a similar standard? The Reef.
This film follows a group of friends whose boat capsizes, leading them to be trailed by a great white shark.
The premise is actually based on the real-life account of a man named Ray Boundy, who survived a similar tragedy back in 1983.
Stakes are get cranked even higher when the characters spot a nearby island but must first survive the shark that's targeting them. Tense and unnerving, The Reef is a killer.
6. Soul Surfer (2011)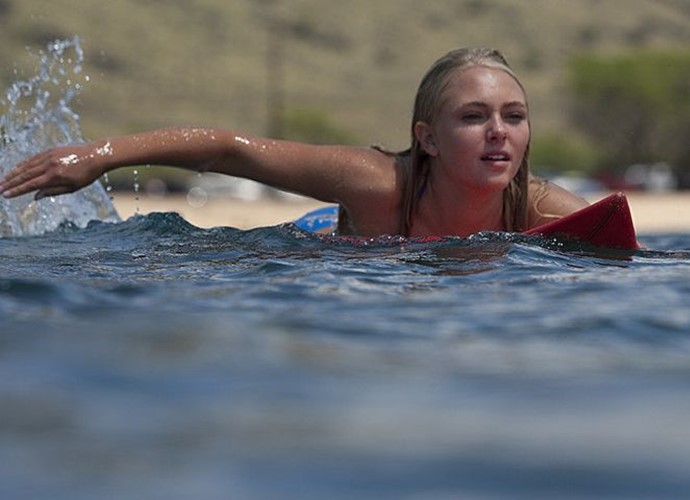 Looking for a shark movie that's based on a true story? Soul Surfer recalls the life of American surfer Bethany Hamilton (AnnaSophia Robb), who suffered a tiger shark attack that took her arm.
Soul Surfer paints a heartwarming picture of Hamilton's uphill climb to regain her passion for surfing, and Hamilton's account is a miraculous one for her family, her community, and her fellow surfers.
Granted, it's full of biopic and sports drama clichés, but it gets its message across thanks to Robb's endearing performance.
5. Open Water (2003)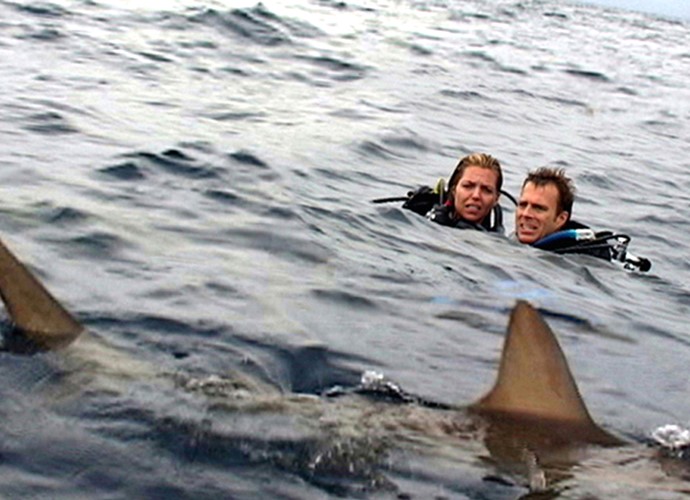 If you're afraid of the ocean, Open Water is a terrifying shark movie that you'll probably want to skip. It's not for the faint of heart.
In this film, a scuba-diving couple are accidentally left behind by their boat and end up stranded in shark-infested waters. Despite this simple premise, Open Water really packs an intense punch.
Not only is it loosely based on the true events of Tom and Eileen Lonergan (who were neglected at sea), Open Water's use of minimalist filmmaking and real sharks helps to authentically capture their nature and their reactions. That makes it a winner.
4. The Shallows (2016)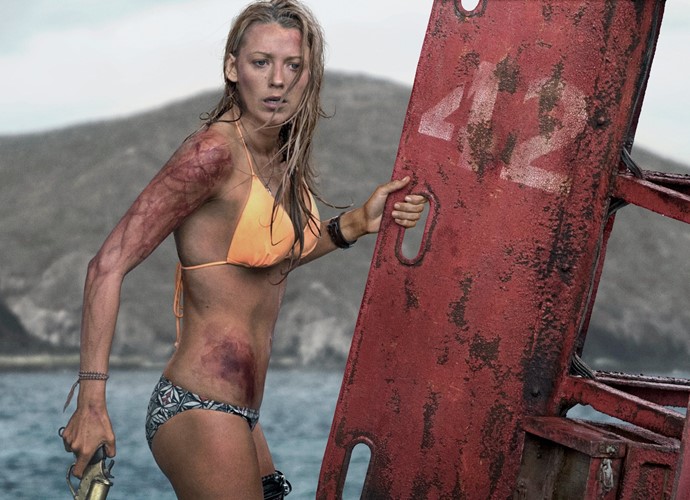 Directed by Jaume Collet-Serra, The Shallows is a shark thriller that firmly follows in the footsteps of Jaws and its man-versus-animal premise, but escalates the threat and violence to new heights.
Blake Lively brings her all as Nancy, a tough-as-nails medical student who must survive after being injured by a great white shark. At her side is a wounded gull she named Steven Seagull, who steals every scene and actually helps her to survive.
It sounds ridiculous, but The Shallows makes good on its premise and delivers a great cinematic experience. With enough cleverness in its writing, The Shallows emerges strong.
3. The Life Aquatic With Steve Zissou (2004)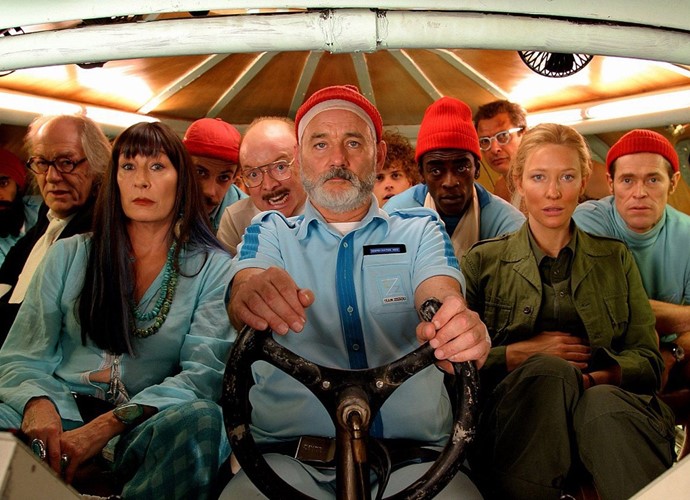 A quirky shark movie by Wes Anderson? Yes, please! The Life Aquatic With Steve Zissou stars Bill Murray as the titular famed oceanographer, who organizes a search (and hunt) for the rare shark species that devoured his partner Esteban.
Steve Zissou's eccentricities are tailor-made to both parody and honor French icon Jacques Cousteau. Plus, the Moby Dick-inspired quest is really there to make Zissou reflect on his hunger for revenge and recognize the journey's toll on his crew.
Anchored by a terrific cast and Wes Anderson's unique brand of filmmaking, The Life Aquatic With Steve Zissou is a rewarding watch.
2. Kon-Tiki (2012)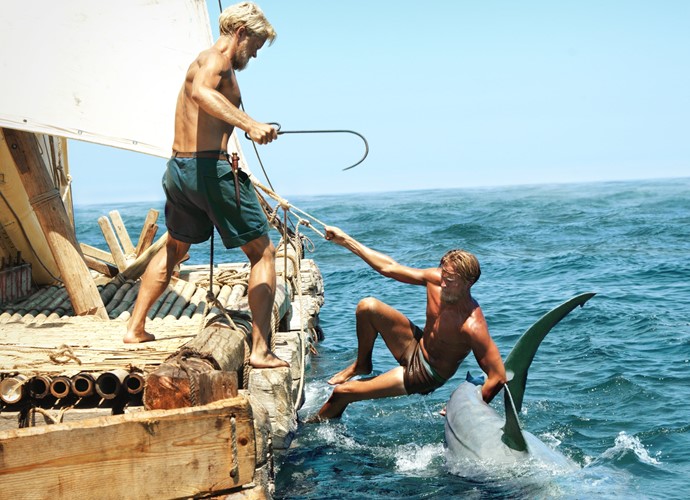 Explorer Thor Heyerdahl is one of Norway's most respected personalities. His expeditions are widely celebrated, with the most famous being his Kon-Tiki expedition.
For the Kon-Tiki expedition, Heyerdahl used a hand-built raft to travel from South America to the Polynesian Islands to prove the possibility and efficacy of seafaring during ancient times.
The 2012 Oscar-nominated Kon-Tiki depicts Heyerdahl's exploration, including his studies on ancient history. It also captures his experience with obstacles along the way, including sharks.
While few, the shark appearances help emphasize the perilous marvels that Heyerdahl conquers in this epic drama. If you want a refreshing adventure film, you really have to check out Kon-Tiki.
1. Jaws (1975)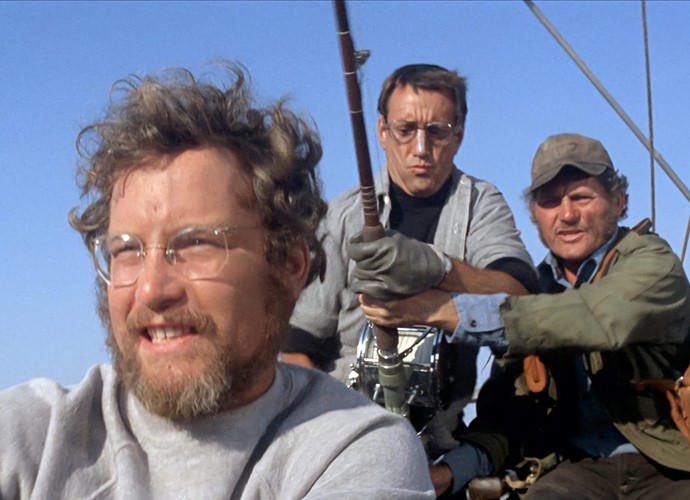 What other shark film could possibly top this list than Jaws? Whenever anyone thinks of a shark film, the first one—maybe even the only one—that comes to mind is Steven Spielberg's classic film.
It's amazing to consider just how difficult it was for Spielberg and his crew to bring Bruce to life on the big screen. And, fortunately, all that effort paid off to become the first-ever summer blockbuster and to change the landscape of modern-day movies.
When you combine Peter Benchley's novel, three great leads trading wits, the "less is more" approach to suspense, and that terrifying score by John Williams, you end up with a legendary shark film.