The relationship between a father and son can be complicated. Maybe the son is full of teen angst, or maybe the father is too lost in his work, or maybe a traumatic event split them apart.
Father and son have a unique bond unlike any other, and that bond can often come under strain. And what better material for a touching, emotional, and often cathartic drama?
Here are some of the best movies that explore the important father-son relationship, across all genres.
For more like this, check out...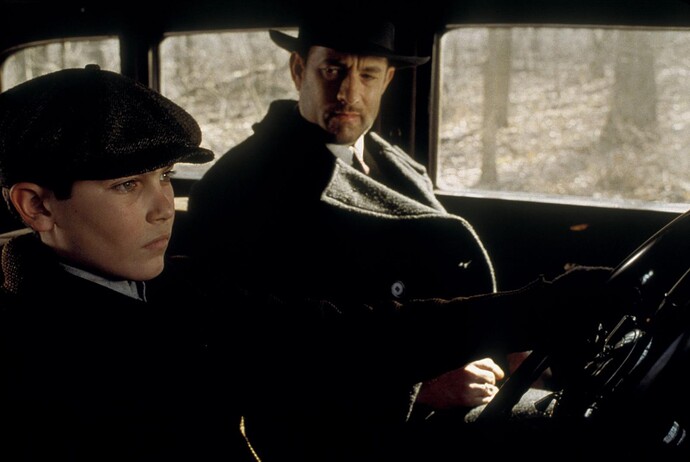 Tom Hanks, Paul Newman, Daniel Craig, and Jude Law? Yes, please! Plus Oscar-winning director Sam Mendes? Don't mind if we do. Road to Perdition was the director's follow-up to the highly successful American Beauty, and it didn't disappoint.
Hanks plays Michael Sullivan, a mob enforcer who's running from the mob with his young son, who was witness to a hit. Fleeing through the 1930s American Midwest, Mike goes on more than one type of journey—discovering both himself and his connection to his son.
Road to Perdition is a vengeful crowd-pleaser that mixes old-school aesthetics with sleek, modern filmmaking.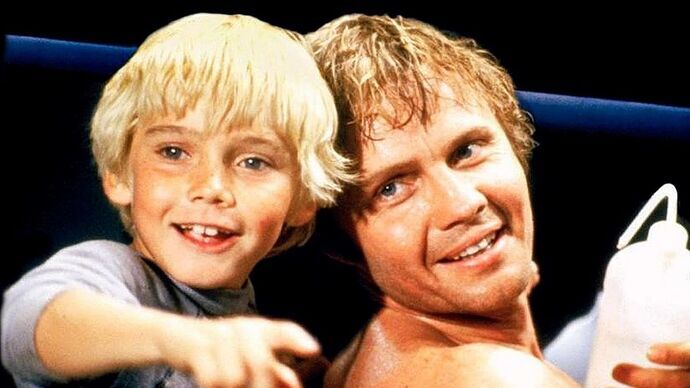 A remake of the Oscar-winning 1931 drama by King Vidor, The Champ is a boxing movie with a hard-hitting twist.
Billy (played by Jon Voight) isn't fighting for trophies or titles; he's fighting for his young son TJ (played by Ricky Schroder). Billy has long left the brutal sport and brought up his son to believe his mother is dead. However, her sudden reappearance prompts a whole host of problems.
Drunken and jailed, Billy almost loses the one and only good thing in his life. To win TJ back, Billy must enter the ring once more—despite his age and injuries that make him so vulnerable. Franco Zeffirelli directs this 70s sports drama that's often cited as "the saddest movie in the world."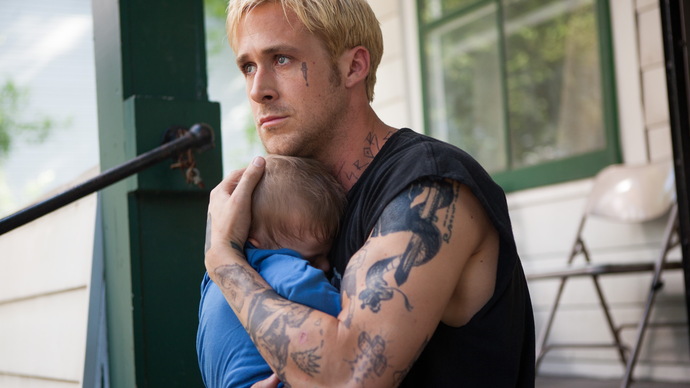 Derek Cianfrance weaves together themes of guilt, redemption, masculinity, and family throughout this stylishly fractured, neo-noir crime drama. Bradley Cooper and Ryan Gosling star as a cop and a criminal, respectively, who both trigger a domino effect of consequences.
Set in New York, the inter-generational narrative shows the ripple effects of each father's decisions on their sons. Once grown, the two boys meet by chance—and develop a conflicting friendship.
The Place Beyond the Pines unfolds unexpectedly as it intertwines the lives of seemingly unrelated people who, when you take a step back and really look, are linked together in complex ways.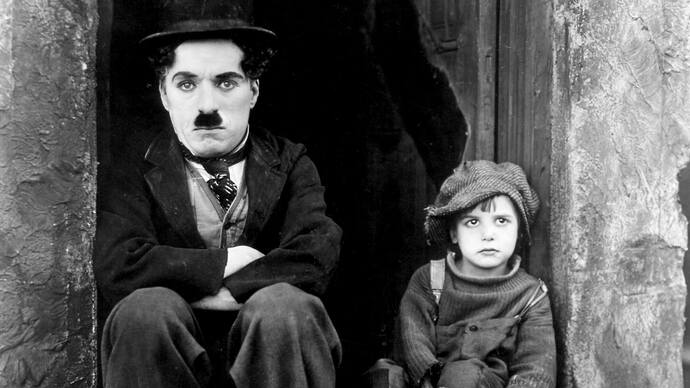 The Kid isn't just a great film—it's one that changed the face of cinema forever. In a pinnacle moment for the era of silent movies, The Kid revolutionized the rules of storytelling on the big screen.
For the first time ever, Charlie Chaplin combined the art of comedy with the impact of pathos. Who'd have thunk it? The Kid is one of the earliest feature films ever made, telling the story of an orphan boy who's taken in by the Tramp (Chaplin's iconic caricature).
Okay, we're cheating a little with this one because he isn't the Tramp's actual son. But he's raised and loved like one.
Charlie Chaplin produced, directed, and starred in this landmark movie, as well as creating the musical score. No wonder he's such a legend! The Kid had viewers weeping in their seats back in 1921, and (impressively) still has the same gravitas today.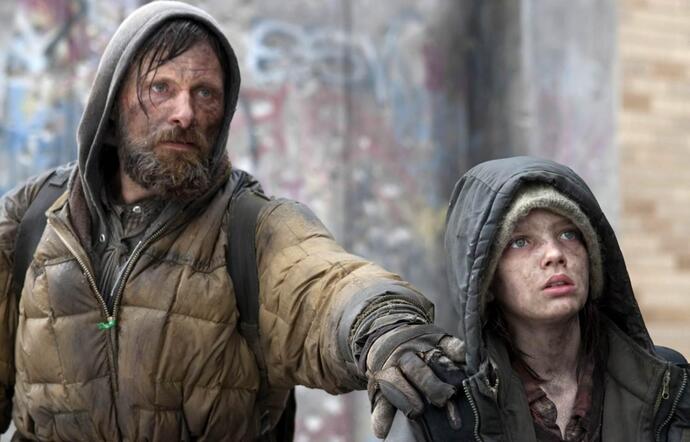 Viggo Mortensen stars as the father of a young boy, cursed to roam a post-apocalyptic America where cannibals are on the loose. John Hillcoat directs this sci-fi drama that offers little relief from the dire bleakness of a truly dystopian world.
It's a chilling and brutal story that documents the grueling journey from the freezing north to the promising sea. But beyond the dramatic flourishes of mass-extinction and cannibals, The Road is a tender tale of parenthood and unconditional love in the midst of darkness.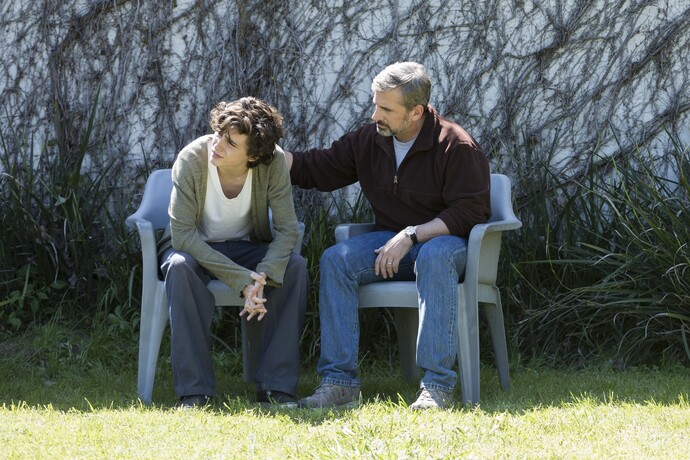 Felix van Groeningen's biopic tells the heart-rending story of David Sheff, whose son—despite having a picture-perfect upbringing—became addicted to meth as a teenager. Sheff wrote about his son's addiction (and the toll it took on both him and the family) in his 2008 memoirs.
Van Groeningen's emotional adaptation features incredible performances by Steve Carell and Timothée Chalamet. The once-blossoming father-son relationship is put under pressure when the son distances himself—and the father's desperate attempts to save his son require a tough hand.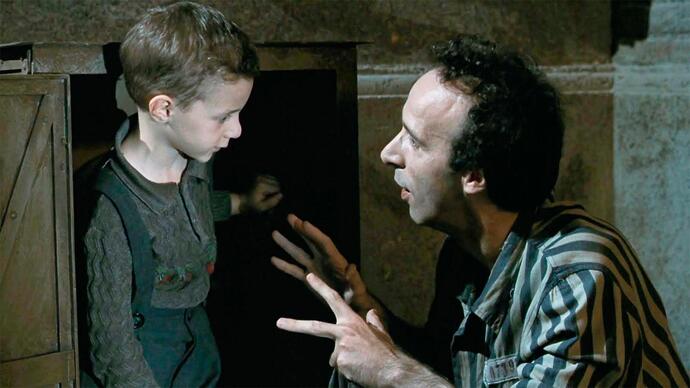 Life Is Beautiful is one of the most heartbreaking yet most inspiring movies ever made. Roberto Benigni really shifts things into perspective, depicting the immense powers of love and hope even in the most awful of circumstances.
The Italian war drama stars Benigni as a devoted father, who uses humor to distract his young son from the horrors of the Nazi party. Being Jews, the two are sent to a concentration camp in Northern Italy, and the father convinces his son that the camp is actually one big game, cleverly shielding him from reality with gags and jokes.
Life Is Beautiful won three Academy Awards and is praised for its sensitive allegorical handling of such serious themes.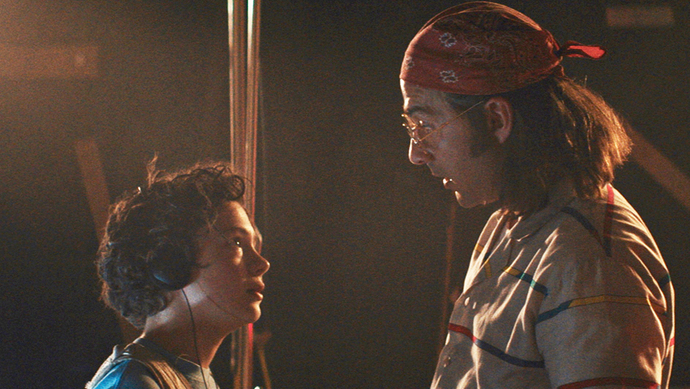 Shia LaBeouf has a reputation for being a Hollywood hot-head and diva. The child star-turned-adult star has appeared on the red carpet with paper bags on his head, and made headlines for his criminal conduct.
Much of his famously odd behavior is explained in the semi-autobiographical drama Honey Boy, which he initially wrote for rehabilitation purposes.
The beautifully shot film, directed by Alma Har'el, recounts the trauma that LaBeouf faced at the hands of his unstable father. Noah Lupe and Lucas Hedges star as the younger versions of LaBeouf ("Otis" in the movie) while LaBeouf stars as his father.
All the performances hit right to the core, exploring the immensely complicated relationship LaBeouf had with his abusive, manipulative dad.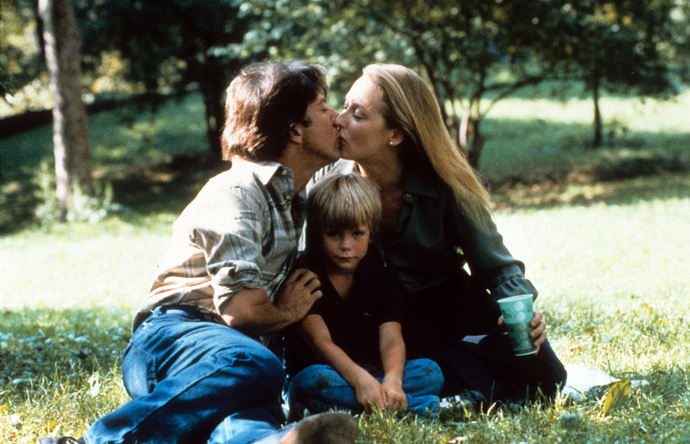 Divorce was a little less common back in the 1970s, but the impact of Kramer vs. Kramer is still the same.
Dustin Hoffman stars as a workaholic Manhattan advertising executive whose wife (played by Meryl Streep) suddenly up and leaves him. Ted has no choice but to lose his job so he can look after his six-year-old son Billy (played by Justin Henry), which generates a lot of friction.
Not exactly father material, Ted is forced on a path of self-discovery that strengthens his relationship with Billy, which offers more than any office job ever could. Part courtroom drama, part psychological character study, Kramer vs. Kramer is a must-watch classic, directed by Robert Benton.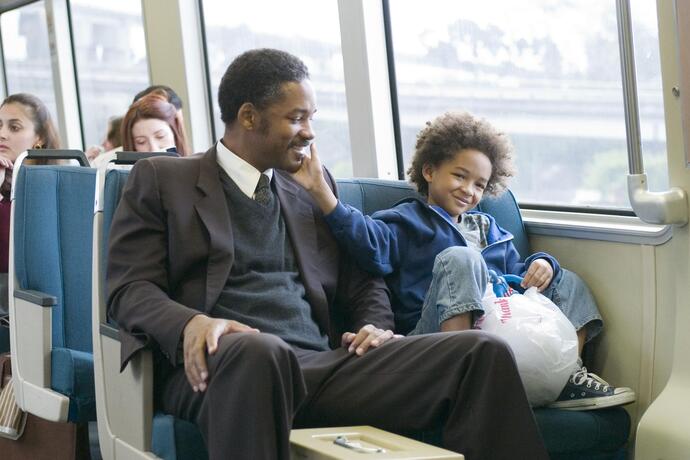 The Pursuit of Happyness takes top spot among all movies about father-son relationships, chiefly because it stars a real-life father and son!
Will and (a very young, extremely cute) Jaden Smith star in Gabriele Muccino's biographical drama, based on the life of Chris Gardner. Chris is a struggling San Francisco salesman in the 1980s. His depressed wife works two jobs, yet they still can't make rent.
Tired of their downtrodden existence, Linda (played by Thandie Newton) leaves, forcing Chris to finish his unpaid internship without a home. Running between offices, cheap motel rooms, and homeless shelters, Chris tries to care for his young son with no money and no time.
Poignantly acted, The Pursuit of Happyness will make you more grateful for life than ever before.