Boxing movies are one of the most distinctive subgenres in cinema, composed of anti-hero leads, lots of family friction, and tense build-ups to the final climactic fight. Often, something more important than a trophy hangs in the balance: romance, respect, or financial gain.
We love boxing movies for their grit and drama, their strong protagonists, and their drive for greatness. Not to mention some shirtless eye candy... if you're into that sort of thing.
But it can be easy for boxing movies to fall back on lazy tropes and clichés. Don't think these movies can be spectacular? Here are the best boxing movies you really need to check out!
10. The Boxer (1997)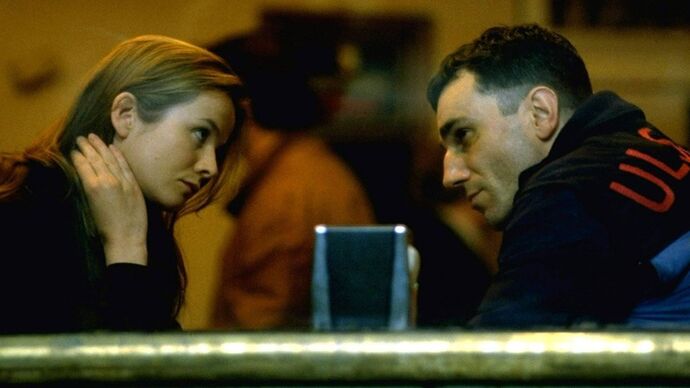 The Boxer is one of the more lesser-known but still thoroughly entertaining boxing movies that are worth watching.
The Boxer follows former IRA member Danny, who has just been released from prison after 14 years. Despite his attempts at a peaceful life, Danny is roped back into his violent past.
You know this one's going to be good just by its two leading stars: Daniel Day-Lewis and Emily Watson. The pair of fine English actors are established household names, and they frequently deliver a more sophisticated viewing experience.
9. Jungleland (2019)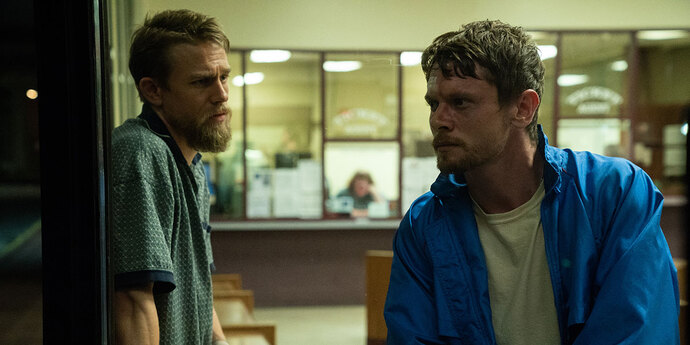 Free Trial Offer
Did you know you can try Amazon Prime for FREE for 30 days? Get instant access to movies, TV shows, games, ebooks, and more—no commitments.
Jack O'Connell and Charlie Hunnam play two struggling brothers in Max Winkler's indie drama Jungleland. Whereas Lion (played by O'Connell) has the talent, Stan (played by Hunnam) has the business savvy. At least, he thinks he does.
However, Stan finds himself in debt to a local gang lord and only Lion can punch their way out of it. Homeless and with nothing but sheer determination in his back pocket, Stan pushes his brother to the limits.
It may be a little predictable at times, but Jungleland remains utterly heartfelt and enthralling as a solid boxing movie.
8. The Champ (1979)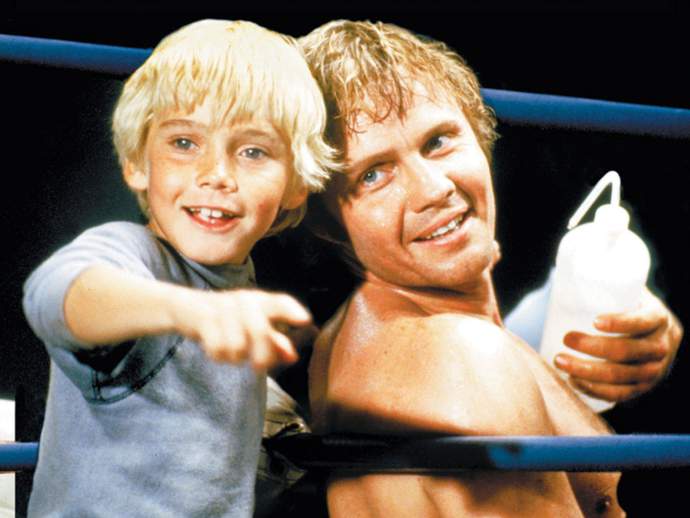 Limited time offer!
Vudu has over 150,000 movies and TV shows to rent or purchase, including many that were just released.
If you spot something you want to watch, get 30% OFF your first Vudu purchase and stream it right away!
Many cite The Champ as "the saddest movie in the world," and those doing the citing are really onto something.
Whether you're watching the pre-Code 1931 original or the neo-noir remake, The Champ is sure to have you shedding tears. Franco Zeffirelli revamped King Vidor's Oscar-winning sports drama in 1979, starring Jon Voight as ex-boxing champion Billy Flynn.
After trying to settle down as a horse trainer in Florida, Flynn promises his son TJ that he'll fight again—despite his own physical vulnerability. His ex-wife has just returned to take TJ back, and it's up to Billy to prove himself.
If you enjoyed the likes of Kramer vs. Kramer or The Pursuit of Happyness, be sure to check out this father-son boxing drama.
7. Bleed for This (2016)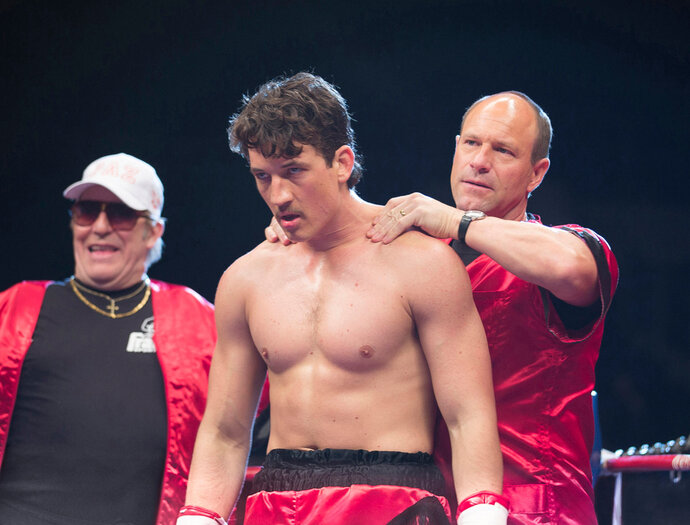 Miles Teller proved his ability to play ambitious career-obsessed leads in Damien Chazelle's Whiplash. Two years later, he returned to the big screen as real-life boxer Vinny Pazienza, who stopped at nothing to achieve glory in the ring.
Vinny was the WBA World Light Middleweight champion before he was hit by a car and paralyzed. With a circular metal brace affixed to his skull, Vinny refuses to rest and instead prepares for his next fight.
Directed by Ben Younger, Miles Teller gives another startling and sweat-soaked performance as the determined fighter.
6. A Prayer Before Dawn (2017)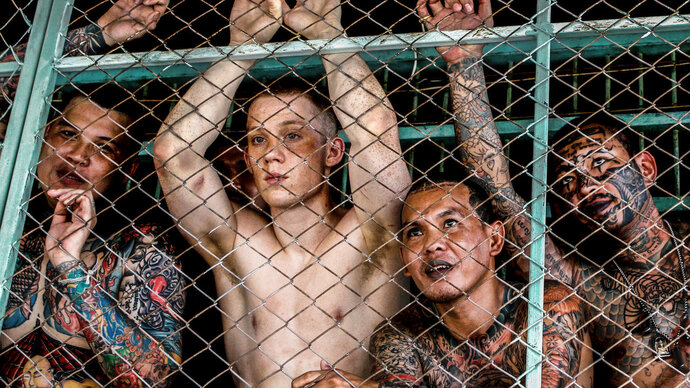 This boxing movie is a little different since it's mainly set in a prison rather than a boxing ring. The most notorious prison in Thailand.
Joe Cole dons boxing gloves in Jean-Stéphane Sauvaire's harrowing biographical drama A Prayer Before Dawn, which tells the story of English boxer Billy Moore.
A troubled heroin addict who's incarcerated in a prison under horrifying conditions, Moore learns the art of Muay Thai and joins the prison boxing team. Brimming with blood and grit, A Prayer Before Dawn certainly isn't for the faint of heart.
5. The Fighter (2010)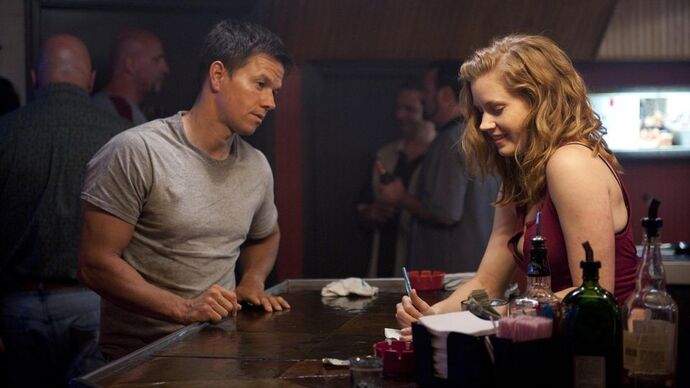 Most boxing movies have a duo of characters at their heart, usually a fighter and his mentor or a fighter and his brother (or best friend).
The Fighter is one of the best boxing movies of the latter, where we have welterweight boxer Micky Ward (played by Mark Wahlberg) teaming up with half-brother Dicky (played by Christian Bale).
Dicky was once himself a boxer before he got hooked on cocaine. He ends up in prison and followed around by a film crew to document his supposed return. Micky's motivation dwindles following his brother's failures, but his family pushes him on.
David O. Russell directs The Fighter, which goes beyond the realm of sport to explore themes of family, addiction, and media exploitation.
4. Million Dollar Baby (2004)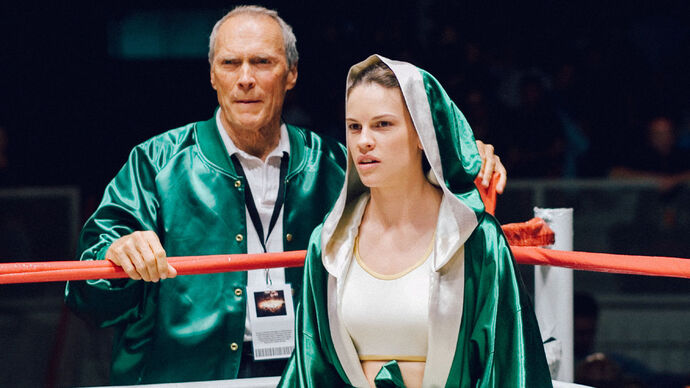 Sadly, there's only one female fighter on our list—but she's a good one! Clint Eastwood directs and stars in Million Dollar Baby as Frankie, alongside Hilary Swank who plays the wannabe boxer Maggie.
Frankie is your typical short-tempered old man. He hesitantly agrees to train eager waitress Maggie in his run-down Los Angeles gym. But prepare for a plot twist: the climax isn't the big final battle, but something much more devastating.
Million Dollar Baby won four Oscars in 2004, including Best Picture.
3. Southpaw (2015)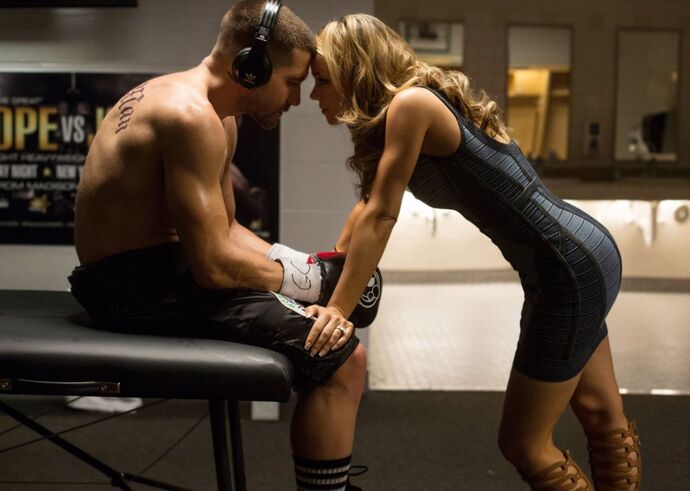 Calling all Jake Gyllenhaal fans! Prepare to swoon. Muscled up and passionately in love, Gyllenhaal plays "The Great" Billy Hope, a professional boxer in New York City.
His wife Maureen (played by Rachel McAdams) and his daughter Leila (played by Oona Laurence) are his biggest support system—a support system that tragically crumbles when Maureen is shot dead.
Billy becomes consumed by substance abuse and his desire to hunt down her killer, which leads to him neglecting his young daughter. Antoine Fuqua directs this heart-wrenching and incredibly well-acted boxing movie that's memorable start to finish.
2. Rocky (1976)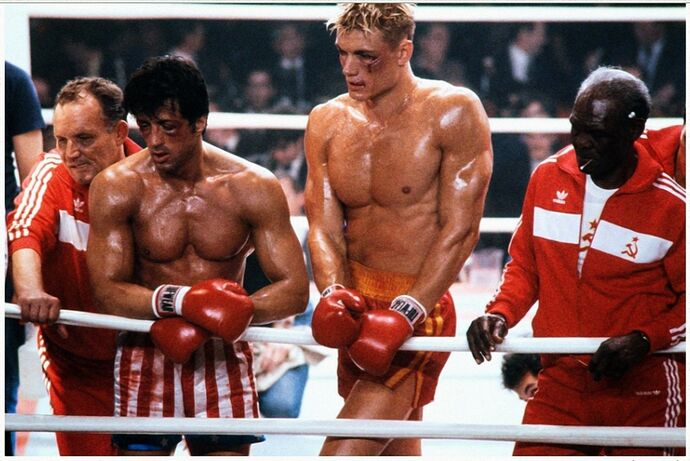 Even people who've never seen a single boxing movie have still heard of Rocky. This 1970s sports classic stars Sylvester Stallone (who also wrote the movie) as the iconic boxer Rocky Balboa, who seeks out the American Dream through fighting.
Rocky is an Italian-American working-class boxer who's given the once-in-a-lifetime opportunity to fight the Heavyweight World Champion. Desperate to prove himself, Rocky faces a grueling journey that continues on for several sequels.
1. Raging Bull (1980)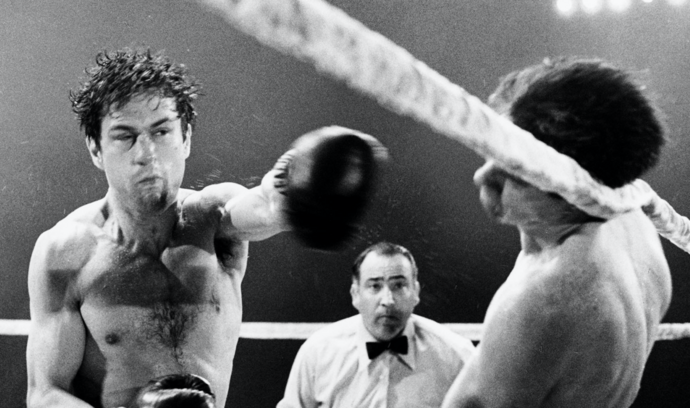 The boxing movie to rule them all, Martin Scorsese's Raging Bull is a landmark of New Hollywood and cinema history.
Robert DeNiro stars in this black-and-white biographical drama that recounts the life of Jake LaMotta through flashbacks. The Italian-American boxer begins rising through the ranks in 1941, but quickly begins to spiral out of control.
Raging Bull is more of a character study than a boxing match. Martin Scorsese uses slow-motion and jarring silence to paint the portrait of a jealous, insecure, and violent anti-hero.