In all of cinema, few genres are as popular as the romance drama. Between the sparks, the arguments, the passionate embraces, there's so much material that can lead to a compelling story.
The basis of drama is conflict, and romance is full of conflict at every angle. From old loves to new flames, from heated breakups to desperate attempts to save marriages, romance is drama.
Here are our picks for the best romance drama movies of all time and why they stand out as must-watches to this day.
15. Titanic (1997)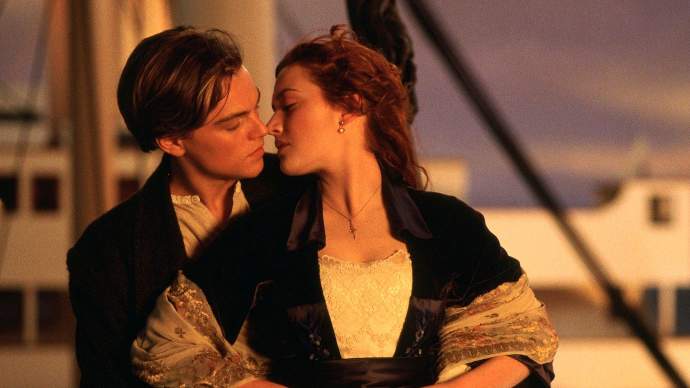 Titanic became the most commercially successful movie of all time when it first released, and for good reason. The combination of epic scope and intimate emotions made it mesmerizing.
The heart of the film rests in the romance between Jack (played by Leonardo DiCaprio) and Rose (played by Kate Winslet).
When Rose finds herself trapped in what will undoubtedly become a passionless marriage, she serendipitously meets Jack, who saves her life when he interrupts her suicide attempt.
From there on out, sparks fly. And while Titanic has been criticized for its length and sappiness, it's still an iconic romance drama.
14. Amélie (2001)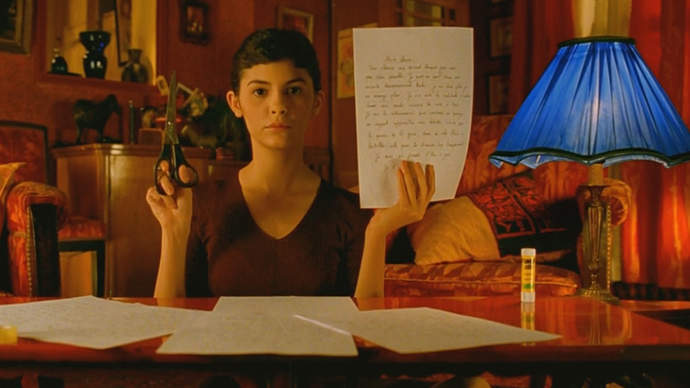 Magical realism lends itself to romance in so many ways, and few films are better examples of this than Amélie.
Amélie is a waitress who hopes to change the lives of those around her for the better. However, in doing so, she comes across the one person who may finally bring happiness to her own life.
Directed by Jean-Pierre Jeunet and starring Audrey Tautou, Amélie possesses a unique charm that few can match, making it one of the most enchanting romance drama movies of all time.
13. The Shape of Water (2017)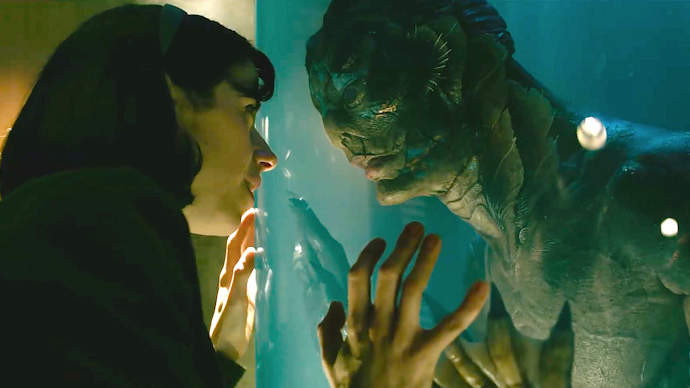 Guillermo del Toro has directed many fantastic dramas. For example, his groundbreaking Pan's Labyrinth (2006) shocked the world and won an Academy Award for Cinematography.
However, it was his romance drama The Shape of Water that would win him the Academy Award for Best Director.
The story focuses on a deaf cleaning lady (played by Sally Hawkins), who regularly comes in to clean a top-secret facility owned and operated by the American government.
One day, a new asset—a fantastical, aquatic creature—is introduced to the complex and Eliza takes notice. Soon, they're falling into each other's arms, regardless of how webbed his fingers are.
Despite the unlikely nature of their relationship, The Shape of Water is impressively touching and beautifully crafted, which all comes together to form an affecting romance tale that somehow works.
12. Carol (2015)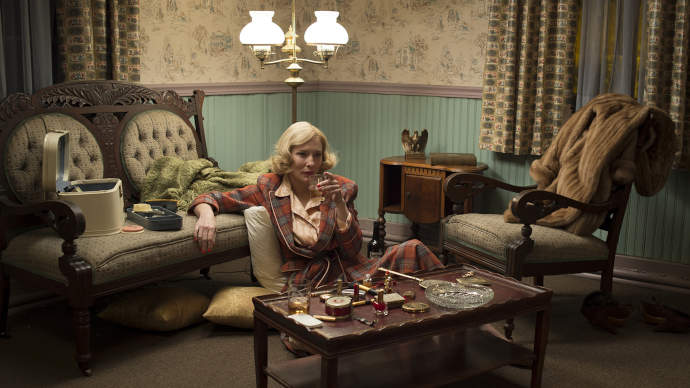 Prior to Carol, Todd Haynes had already directed a few stirring dramas that were well-received by critics and public alike. But with Carol, he managed to hit it straight out of the park.
Carol Aird (played by Cate Blanchett) is a wealthy woman with too much time and not enough love.
Trapped in a loveless marriage, she pursues the company of a young woman who catches her eye. What follows is a story of love, passion, and loneliness that borders on tragedy.
With breathtaking performances from Cate Blanchett and Rooney Mara, Carol succeeds at being a romance drama that delicately portrays the struggle of being a lesbian in the 20th century.
11. Loving (2016)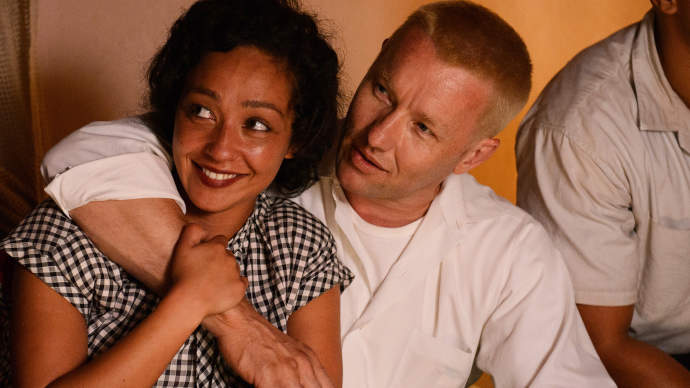 Loving isn't your usual romantic drama. This film takes things one step further as it analyzes the systemic racism that has characterized—and continues to characterize—much of American history.
In this case, Loving uses the romance drama genre to explore the problems faced by couples who engaged in interracial marriage.
When Richard (played by Joel Edgerton) and Mildred (played by Ruth Negga) are arrested for breaching laws against interracial marriage, they take their case to the Supreme Court.
Directed by Jeff Nichols, Loving is one of the best romance dramas to depict the more-common-than-you-think struggles that weigh down on couples of different backgrounds.
10. La La Land (2016)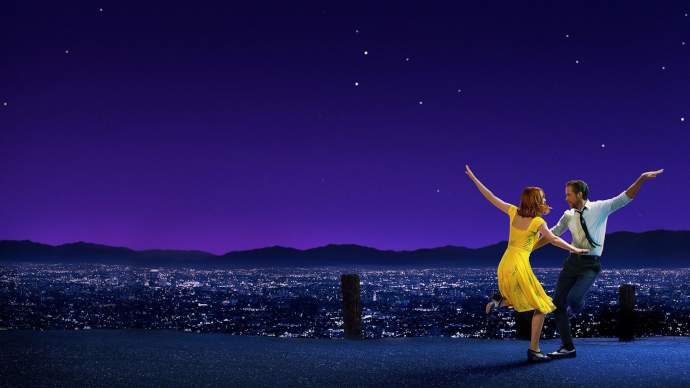 La La Land wasn't just Damien Chazelle's second directorial effort, but also his second movie about the wonders of jazz. (That first film? The exquisitely thrilling Whiplash in 2014.)
Centering on the romance between the struggling musician Sebastian (played by Ryan Gosling) and the struggling actress Mia (played by Emma Stone), La La Land shows how their relationship develops in tandem with their pursuits of career success.
Needless to say, it isn't easy having everything you want. Sometimes, difficult decisions have to be made and you have to let go of things.
With Emma Stone and Ryan Gosling delivering standout performances—and Stone even winning the Academy Award for Best Actress—La La Land is as dazzling as its subject material.
9. True Romance (1993)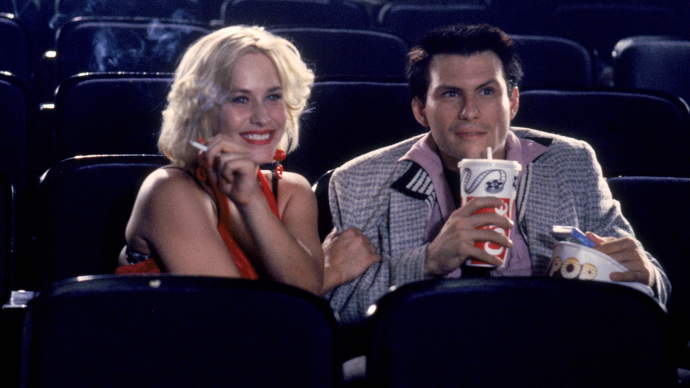 With a title like this, it should be obvious that True Romance is both romantic and dramatic. However, it's hard to anticipate just how charming this movie truly is.
Starring Christian Slater and Patricia Arquette, the plot follows a young couple who steal a briefcase of cocaine and then elope together, hoping to walk away with $200,000 unscathed.
Of course, with that much money on the line, it'd take a miracle for everything to work out according to plan.
Written by Quentin Tarantino and directed by Tony Scott, True Romance is dramatic, romantic, and, most importantly, "so cool."
8. Blue Valentine (2010)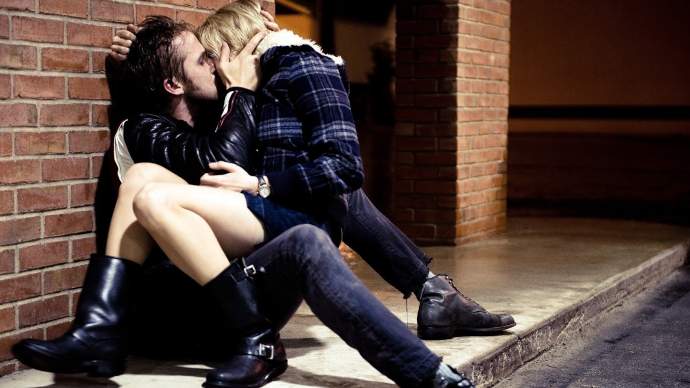 There aren't many films that are tougher to watch than Blue Valentine. Be forewarned: this romance drama is heavy!
Blue Valentine centers on the love story between Dean (played by Ryan Gosling) and Cindy (played by Michelle Williams) and it examines their relationship with excruciating realism.
It's messy. It's filled with arguments. It's even a little toxic.
However, the deep romance entwined within is what makes it difficult to look away and even more difficult to define in a clear-cut manner where the love ends and the dysfunction begins.
With moving performances by Ryan Gosling and Michelle Williams, the romance in True Romance is only rivaled by its realism.
7. Marriage Story (2019)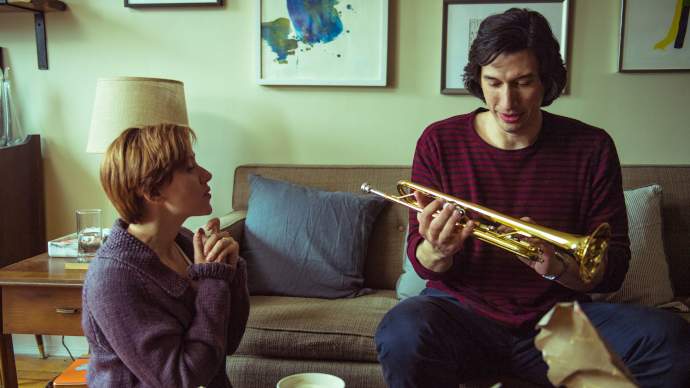 Directed by Noah Baumbach, Marriage Story shocked the world with its stark portrayal of a married couple going through divorce.
Admittedly, the romance in this movie is heavily outweighed by drama. As the couple fight over custody of their son, we see the detrimental effects the divorce industry can have on those it ensnares.
Starring Scarlett Johansson and Adam Driver in career-defining showings, Marriage Story strikes a chord that's hard to forget.
6. Never Let Me Go (2010)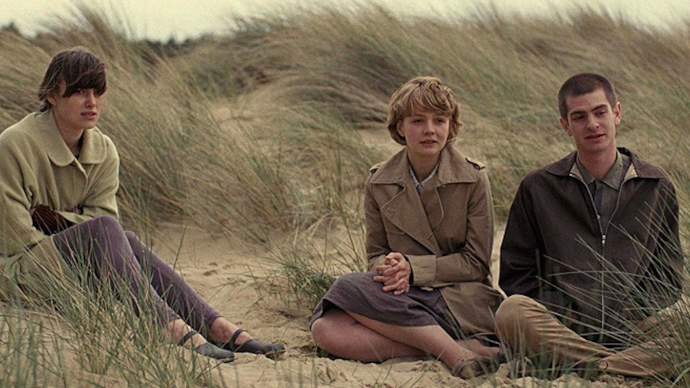 Based on the novel by Kazuo Ishiguro, Never Let Me Go is as harrowing a romance drama as you're likely to find.
Set in a dystopian future where clones are born and raised to have their organs harvested, a love triangle develops between three young, ennui-filled clones.
The romance in Never Let Me Go is always balanced by the immense dramatic conflict inherent in its premise: When the brevity of your existence is always at the back of your mind, how can you ever find the strength to fall in love?
With tear-jerking performances from Carey Mulligan, Keira Knightley, and Andrew Garfield, Never Let Me Go is a science-fiction romance drama that's unlike any other film.
5. Before Sunrise (1995)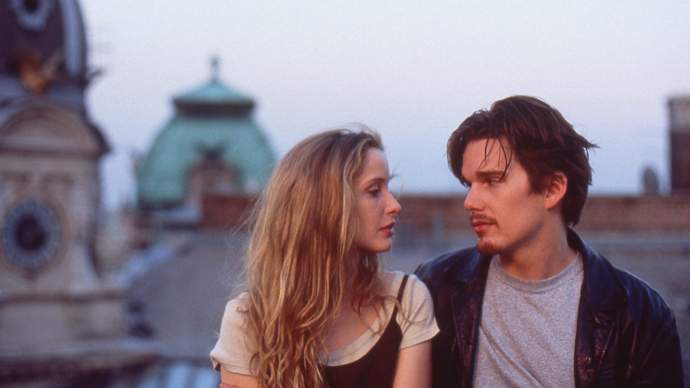 Before Sunrise is one of the most romantic films ever made and one of the best depictions of young love.
When a young tourist (played by Ethan Hawke) meets a French girl (played by Julie Delpy), sparks immediately fly. Though they only have a single day to spend together, they decide to make the most of it and do what they can before the sun rises.
Before Sunrise is a haunting reminder of the fleeting nature of love. Directed by Richard Linklater, it's the defining movie of his career on top of being one of the best romance dramas ever made.
4. Eternal Sunshine of the Spotless Mind (2004)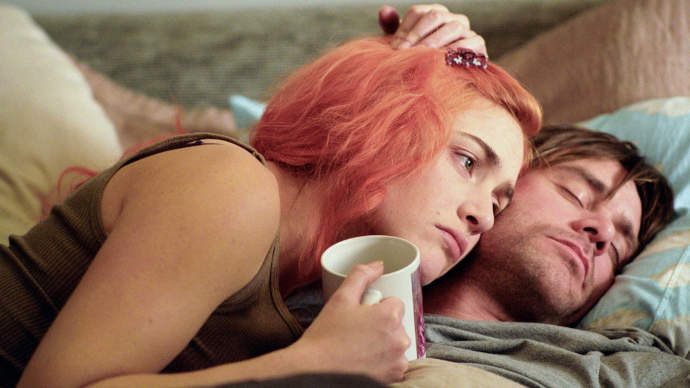 Directed by Spike Jonze, Eternal Sunshine of the Spotless Mind is a deep dive into the pain of breaking up and how people cope.
When Joel (played by Jim Carrey) realizes that his ex-girlfriend (played by Kate Winslet) has wiped all of her memories of him and their relationship, he elects to get the same procedure done.
However, part-way through the whole thing, he decides to change his mind. But is it too late?
The chemistry between Kate Winslet and Jim Carrey is off the charts here, and Eternal Sunshine of the Spotless Mind hits you in ways that most romantic dramas can only dream of doing. It's also the most cerebral romance drama of all time, if you ask me.
3. In the Mood for Love (2000)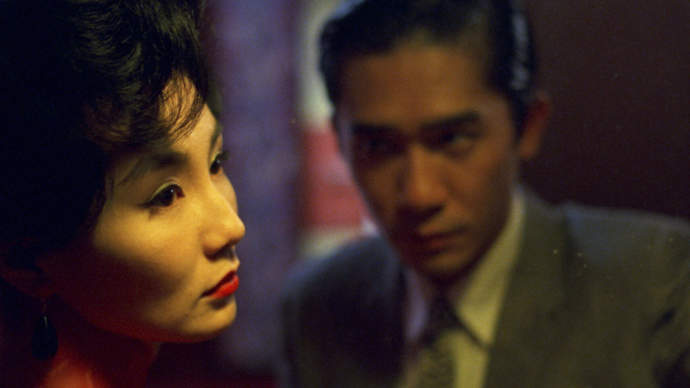 When a man (played by Tony Leung) and a woman (played by Maggie Cheung) happen to meet, they end up confessing to each other that they both suspect their partners of infidelity.
What's more, they both feel a physical attraction to the other, and the potential for romance looms heavy between them.
They initially declare to not commit adultery—because that'd make them no better than their devious spouses—but intimacy continues to hang over their encounter. Is it only a matter of time before they cave to their emotions and carnal impulses?
Directed by Kar-Wai Wong, the Hong Kong director crafted one of the best films of the 21st century with In the Mood for Love.
2. Brokeback Mountain (2005)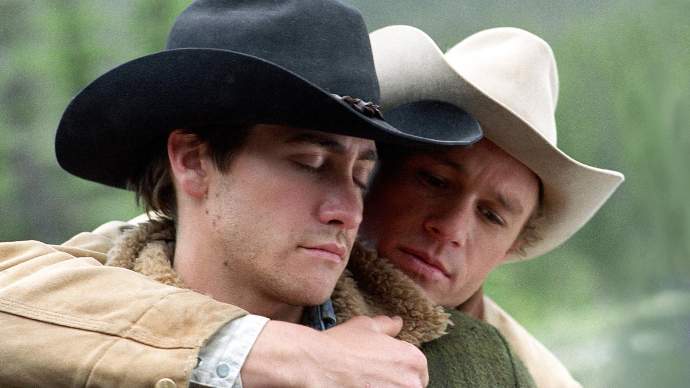 Directed by Ang Lee, Brokeback Mountain is my pick for the most gut-wrenching film on this list.
It follows the relationship between Ennis del Mar (played by Heath Ledger) and Jack Twist (played by Jake Gyllenhaal), a pair of cowboys living between Wyoming and Texas in the 1960s.
One summer, they're both hired to herd sheep across Brokeback Mountain, and romance sparks during that time. This turns into a decades-long illicit affair in a world that won't accept their love.
So, they continue to love in secrecy. Of course, this isn't enough for them—and it'd also be dangerous were anyone to find out.
Brokeback Mountain remains a modern classic and one of the most moving romance drama films of the last several decades.
1. Casablanca (1942)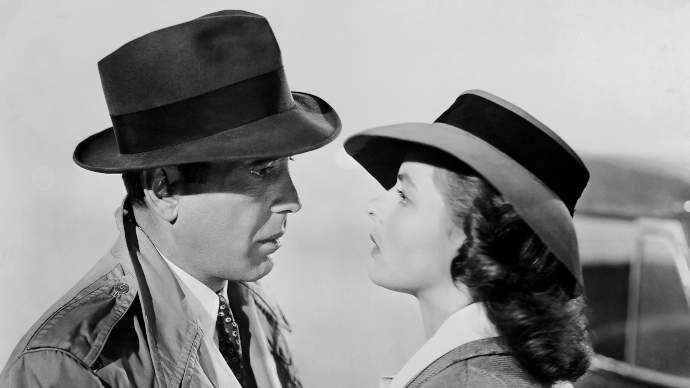 "Of all the gin joints in all the towns in all the world, she walks into mine..."
There's no question as to which film is the best romance drama movie of all time. The answer has been the same for over 80 years now, and that answer is the all-time classic Casablanca.
The film takes place in Morocco during the Second World War. There, the selfish, misanthropic Rick Blaine (played by Humphrey Bogart) runs a bar and won't put his neck on the line for anyone.
But when an old flame (played by Ingrid Bergman) walks into his bar, he begins to question his entire worldview.
Frequently cited as the quintessential cinematic romance, Casablanca is the greatest classic romance drama that's forever rewatchable and will stay with you long after the credits roll.