What defines the 1950s? Scratchy records playing in smoke-filled jazz bars. The first nerves of Cold War anxiety. Homes surrounded by white picket fences. James Dean and Marilyn Monroe.
The Baby Boomer years were all about recuperating from half a century of wars, stabilizing family values, and suppressing the impending moral corruption of rock 'n' roll.
And so many great movies have been made that take place during that generation. With the benefit of hindsight, we can return to—and re-examine—the conveyer belt-style industry of the Nifty Fifties.
Here are our picks for the best movies set in the 1950s, which show us a better look at what life was really like during those years.
18. Howl (2010)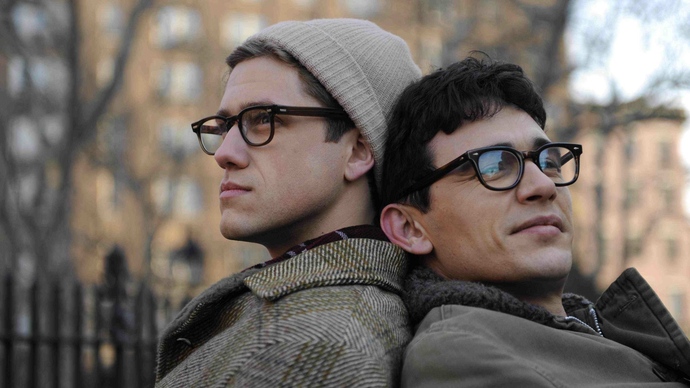 The 1950s were a transitional decade for poetry. Following World War II, a new generation of writers emerged to reform the traditional modes of literature. Anti-establishment became the new goal, all while exploring the post-War, post-Prohibition world of sexual liberation.
These new artists rejected the materialism of stereotypical 1950s suburbia, culminating in the formation of the Beat Generation.
This Beatnik subculture flourished in the San Francisco Renaissance, where Allen Ginsberg—one of the movement's pioneers—debuted his performance of the infamous poem "Howl."
This catalyst event is at the center of Rob Epstein and Jeffrey Friedman's drama Howl, with other historical events of the 50s unfolding around it in a nonlinear structure. (James Franco stars as Allen Ginsberg.)
17. Cadillac Records (2008)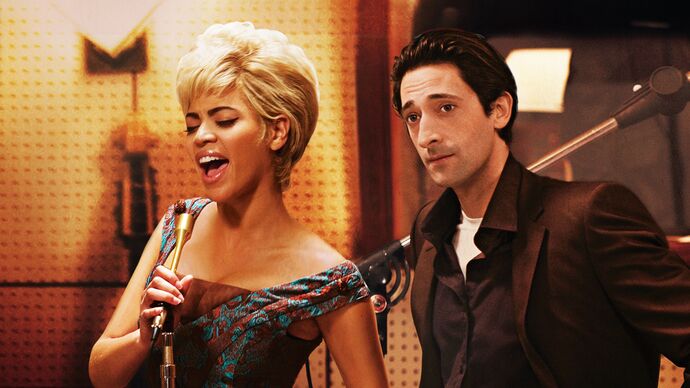 What was the music business up to during the 1950s? Firstly, the conservative side had classic pop melodies. Then, Elvis Presley piloted the emergence of rock 'n' roll. Meanwhile, R&B was also starting to take hold across African-American communities.
Vital to this was the formation of a bluesy, gospel-infused Chicago records company called Chess Records.
Chess Records worked with musical legends like Muddy Waters, Etta James, and Chuck Berry, who all led pretty turbulent lives. They all feature in Cadillac Records, which is so titled because founder Leonard Chess used to buy Cadillac cars for all his singers.
Adrien Brody plays Leonard Chess in Darnell Martin's soulful biopic, and Beyoncé also brings some authentically powerful vocals into the mix!
16. Trumbo (2015)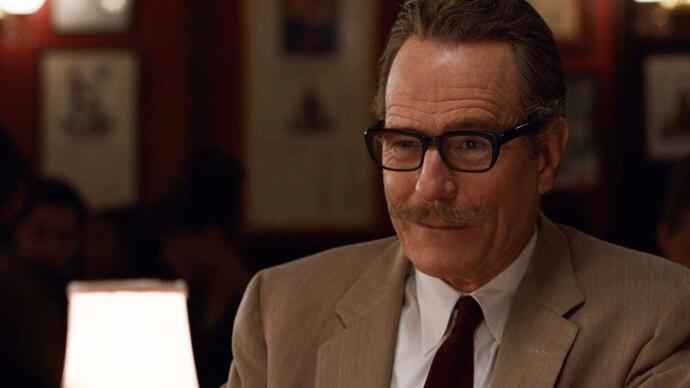 You know the guy smoking and typewriting in the bathtub? Yeah, that's Dalton Trumbo. You might have seen this referenced throughout pop culture without realizing it, but if you need help pinning it down, look no further than Jay Roach's period piece Trumbo.
Dalton Trumbo was the writer behind classics like Roman Holiday (1953), Spartacus (1960), and Thirty Seconds Over Tokyo (1944). Although the script of his biopic doesn't quite live up to his own work, Bryan Cranston's performance is more than enough to carry it.
Despite being a visionary writer, Trumbo was one of the Hollywood Ten who were blacklisted for their political beliefs. In Trumbo, his life story unfolds within the context of the Red Scare of the 1950s.
15. Life (2015)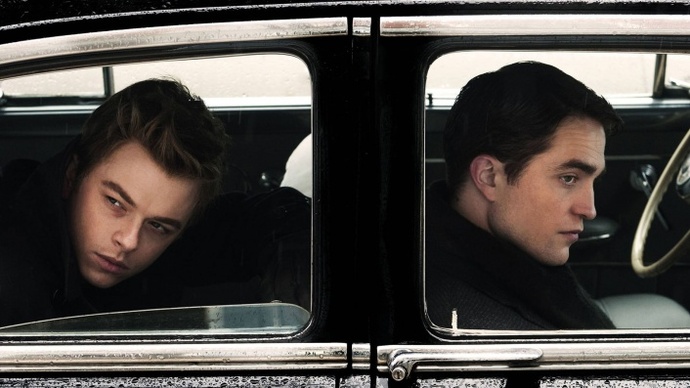 Typewriters, cigarettes, grainy photos shot on film, and sentimental poetry make up the very specific, vintage feel of the 1950s.
Back in those years, Life magazine was in its golden age, and photographer Dennis Stock (played by Robert Pattinson) is hired to do a piece on cinema's golden boy: James Dean (played by Dane DeHaan).
Dean's looming tragedy is palpable in the air of Anton Corbijn's subtle arthouse drama, acting a snapshot into the real life behind this famous Hollywood heartthrob.
Dane DeHaan's flirty yet almost melancholy portrayal of James Dean smacks against the cold desperation of Dennis, fighting off frost, fatherly duties, and deadlines. The interwoven replicas of real photos are eerily accurate to those found in the original Life magazine piece.
14. United (2011)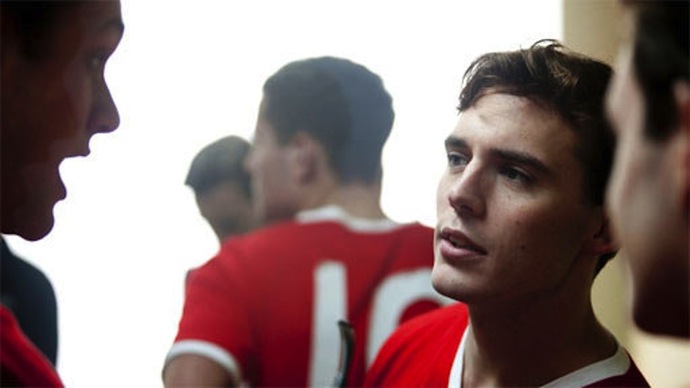 TV movies may have a bad reputation for their low budgets and poor productions, but that doesn't mean there aren't any good ones around.
With United, James Strong directs a fine example of what the TV movie can achieve despite a small production.
As it turns out, all you really need is a good, simple script paired with some strong actors! And when David Tennant, Jack O'Connell, and Sam Claflin are on the cards, you're well on your way there.
United tells the tragic true story of the Busby Babes, a group of Manchester United soccer players who were caught in the Munich air disaster of 1958.
13. Loving (2016)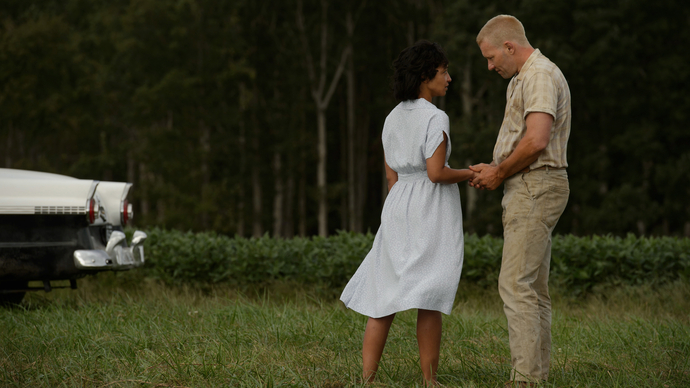 The title of Loving is a double entendre: first, for the love between man and wife, and second, for the surname of Richard and Mildred Loving. Played by Joel Edgerton and Ruth Negga, the Lovings were an interracial couple in 1950s Virginia—back when it was illegal.
After getting married in Washington D.C., the couple return home only to get arrested for their unacceptable relationship. For the Lovings, their marriage license isn't just a celebration of love or cute piece of décor, but brave defiance against a racist system.
As a result, Richard and Mildred take their case all the way to the Supreme Court, changing the American legal system forever. (Yes, this biographical film is based on a true story!)
While Loving does carry into the 1960s, it's mainly focused on the build up to the Civil Rights Movement.
12. Bridge of Spies (2015)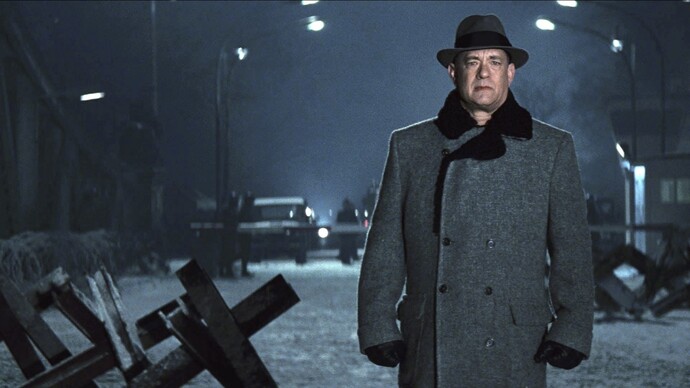 If you were around at the time, the Cold War would've felt like an endless, drawn-out feeling of being on edge, a constant wishing that it would either end or just get the hot part over with.
The chills of the Cold War began in the 1940s but really started to frost in the 1950s as the possibility of nuclear warfare brewed. But apart from the Berlin Wall and the threat of nuclear winter, the Cold War era is most closely associated with espionage.
The CIA and KGB were constantly trying to spy, steal, trick, trade, and outwit each other. And in 1957, they had no choice but to negotiate the exchange of two spies: Francis Gary Powers and Rudolf Abel, each held captive by their respective enemies.
Tom Hanks and Steven Spielberg patriotically collab in this dialogue-over-action war drama, alongside Mark Rylance (who won an Oscar for his supporting performance).
11. Naked Lunch (1991)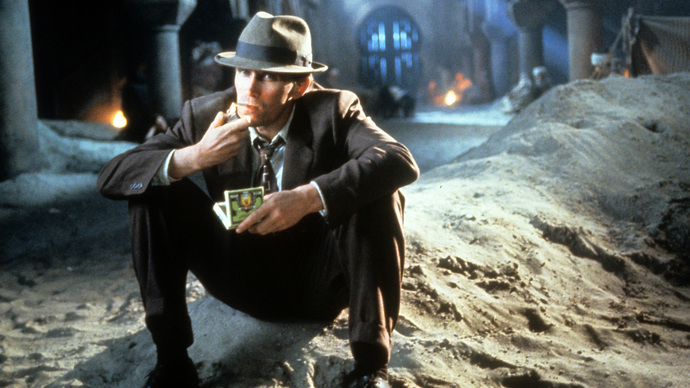 Naked Lunch is one of those books that can't really be translated visually because the psychedelic spoken word captures the incoherence of drug addiction. Plus, William S. Burroughs's 1959 novel was immediately hated and censored for obscenity.
Fortunately, by the 1990s, critics could better appreciate Naked Lunch without being offended by its grotesque, feverish, and sexual nature. That meant it was time for a movie adaptation!
Master of body horror David Cronenberg took a commendable stab at manifesting Burroughs's dreamlike Interzone and bringing to life his various abstract vignettes on screen.
Peter Weller stars as the straight-faced junkie protagonist, who kills his wife by order of his giant beetle secret agent boss. (If that sounds weird, just know that it gets even more surreal than that!)
10. Ed Wood (1994)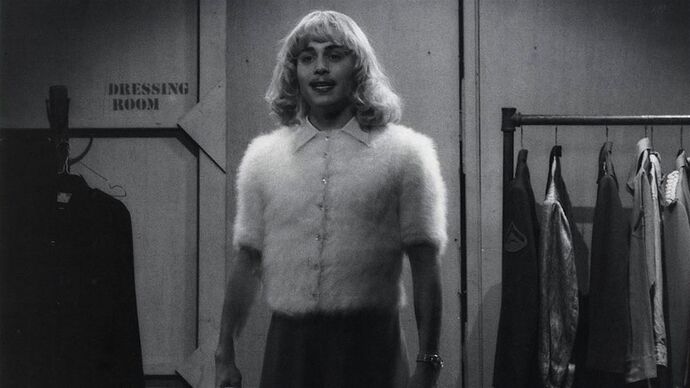 The 1950s is not a decade associated with the freaky or surreal. Back then, society had tight gender roles, trimmed green lawns, and patriotic Christian heroes. At least, on the surface.
But if you peered deeper, you'd see that some artists were doing it differently. Ed Wood was one of those people.
Ed Wood was a cult filmmaker of B-movie horrors and sci-fi flicks with awful special effects. And who better to tell the story of Wood's darkly eccentric world than Tim Burton?
In Ed Wood, Tim Burton's trademark gothic influence is like a second cousin to Wood's own work. The film was shot in black-and-white to mirror Wood's own grayscale filmography. And, unsurprisingly, Johnny Depp plays the headline role! (As he often did with Tim Burton.)
9. Pleasantville (1998)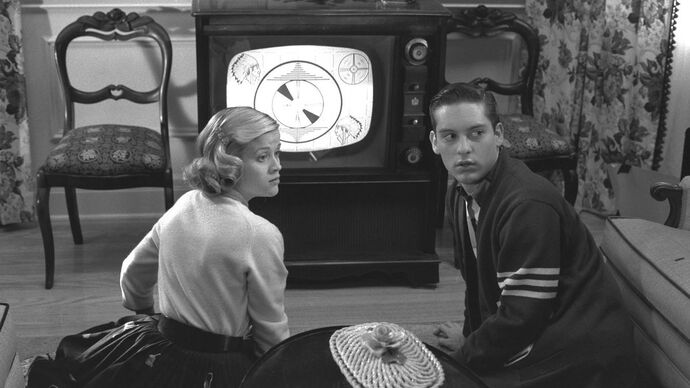 Pleasantville is another modern film shot in black-and-white, but in this case, it's more than just an aesthetic choice. In Gary Ross's comedy drama, the lack of color plays a central role in the narrative.
David (played by Tobey Maguire) spends all his time watching an old 1950s sitcom about a suburban family, while his sister Jennifer (played by Reese Witherspoon) is out partying.
Of course, the two of them magically end up transported into the TV and have no choice but to live as characters in a black-and-white world.
This motif is used as a symbol of the suburban utopia that emerged in the 1950s and how unnatural, damaging, and oppressive it really was. Pleasantville is essentially a microcosm for "larger political oppression" where life and color go to die.
8. Grease (1978)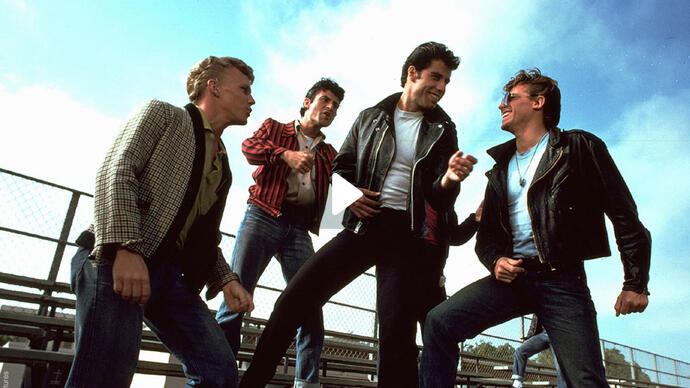 As far as 1950s fashion and adolescence in cinema, Grease is the touchstone. John Travolta in his leather jacket, combing back his ducktail hair; Olivia Newton-John in her long swing dress and hair ribbon.
Besides the diner milkshakes and street car racing, teenage life in the 1950s was also dominated by groups. You're either this or that—either part of the T-Birds or the Pink Ladies.
On the surface, Randal Kleiser's Grease is a summer romance musical that ends on the school bell. But by the end of it, it's clear that Grease is also about a generational mindset shift: Sandy has converted from lollipops to cigarettes, from pink skirts to leather trousers.
In other words, Grease signals the end of 1950s conservative innocence in the face of an upcoming rebellious decade: the 1960s.
7. Diner (1982)
Diners were the hotspots of the 1950s, cheap gathering places that were open late and could be found anywhere. They were great as regular after-school chill spots or as on-the-road pit stops at night.
Barry Levinson's directorial debut Diner pays homage to the old-school diner, marking the first installment of his Baltimore Films tetralogy.
Diner is an underappreciated indie gem that centers on a tight-knit group of friends who get together—at the fictional Fells Point Diner in Baltimore—before one of them is about to get married.
The nostalgic feel of Diner is amplified by the fact that it's set in Levinson's hometown, as if reminiscing on his own youthful memories.
6. Badlands (1973)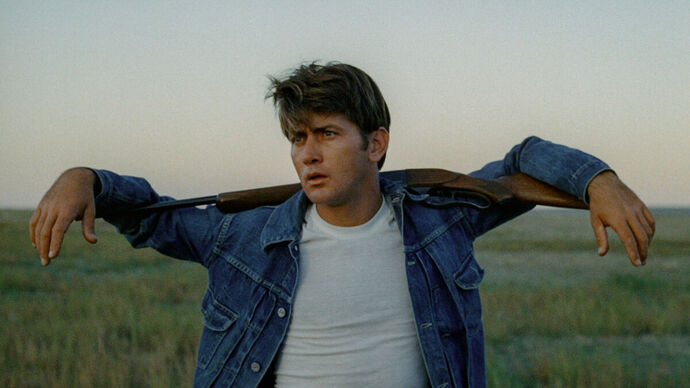 Thankfully, Sissy Spacek was 24 years old when she filmed Badlands and not actually 15 years old like her character. That would've made her relationship to a man 10 years older even creepier.
On the other hand, Martin Sheen plays a 25-years-old James Dean wannabe, who gets together with the teenage Holly in a barren South Dakota town in 1958.
The couple's age gap isn't the only thing that puts the "bad" in Badlands. It's the fact that they also go on a killing spree together.
Terrence Malick's directorial debut is an acclaimed piece of cinematic poetry, a less chaotically filmed Natural Born Killers that acts as a response to Arthur Penn's Bonnie and Clyde.
5. The Last Picture Show (1971)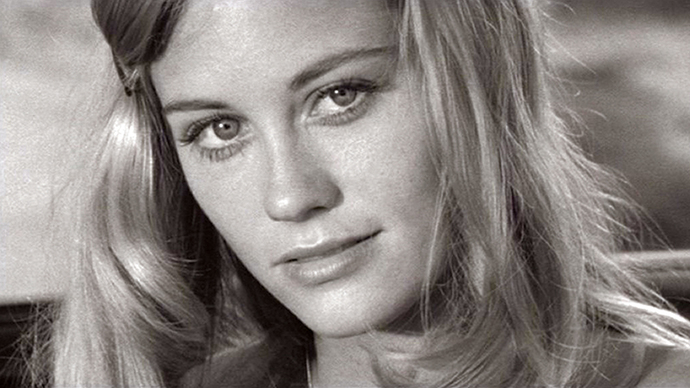 Interestingly enough, much of what defines the 1950s decade comes at the end: teenage angst, drug-addicted Beat artists, and the creation of rock 'n' roll are really just hallmarks of the soon-to-be 1960s.
That's probably why so many of the movies on this list focus on teenagers. They're approaching the end of two eras!
Sonny Crawford (played by Timothy Bottoms) and Duane Jackson (played by Jeff Bridges) have different paths ahead of them after graduating high school in 1951, but neither are really sure what. What they do know is that they need to break out of their crummy Texas oil town.
Director Peter Bogdanovich really captures the tone of Larry McMurtry's novel. It's a series of first-time memories and sad goodbyes—a sentimental, meditative, and melancholic mood magnified by its black-and-white palette and 1950s setting.
4. The Master (2012)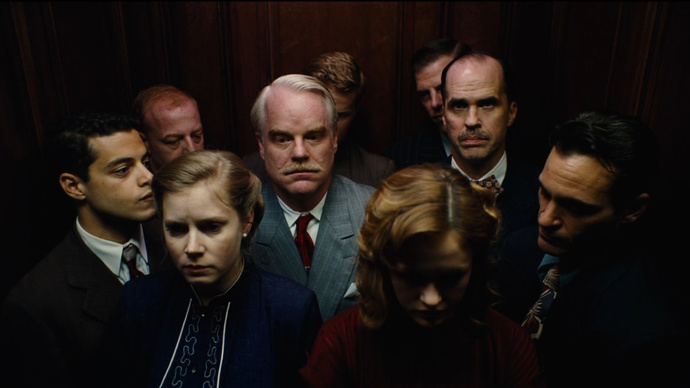 Founded by American author L. Ron Hubbard, Scientology was established in 1950 as a business/religion crossover that careened into becoming one of the biggest cults on the globe.
In Paul Thomas Anderson's period drama The Master, Philip Seymour Hoffman plays a fictionalized version of L. Ron Hubbard named Lancaster Dodd.
When Anderson was crafting The Master, he wasn't only inspired by Hubbard, but also by Thomas Pynchon's novel V., Jason Robards's naval antics, and the life story of John Steinbeck.
Joaquin Phoenix stars as WW2 veteran Freddie Quell, whose alcoholism and PTSD make him a great test subject for Dodd. A little bizarre at times, The Master is a taut, touching, and beautifully shot subversion of the twinkle-toed 1950s we so often gloss over.
3. Back to the Future (1985)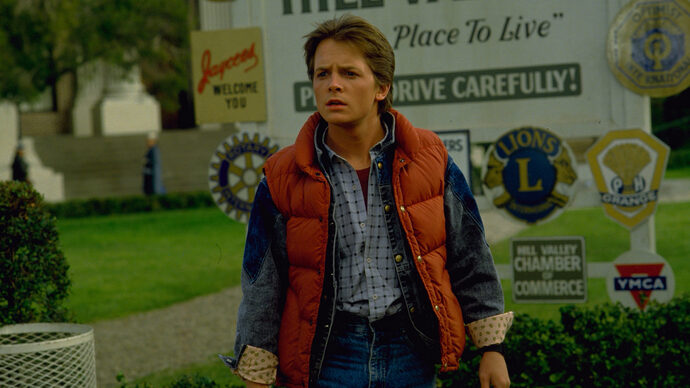 Generally speaking, Back to the Future is an emblem of the 1980s: Chuck Berry guitar solos, arcades games, time travel shenanigans, retro Nikes, and a DeLorean. However, most of the first installment—and part of the second—takes place in 1955.
Marty McFly (played by Michael J. Fox) is your typical Californian teenager. When his mad scientist friend Doc Brown (played by Christopher Lloyd) accidently sends Marty back in time, it's there he bumps into the younger versions of his parents.
Indeed, the scene where Marty first arrives back in the 1950s is one of the best time travel movie moments in cinema history.
The mise-en-scène of the 1950s Hill Valley is made up of Chevy Bel Airs, fedora hats, Patti Page, 50-cent theater seats, "Mr. Sandman," and, of course, the diner! It's a time when nobody knows Calvin Klein, Darth Vader, or Clint Eastwood. Now that's fun sci-fi!
2. Stand By Me (1986)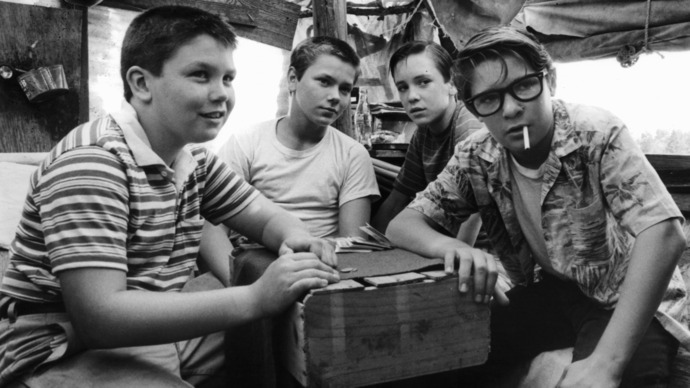 Stand By Me first introduces us to the year 1985 before throwing us back to the 1950s. Not literally, though—just through memory.
In this case, it's the memory of Gordie Lachance, a writer who's recalling the pivotal event that marked the end of his innocence.
Stand By Me follows a group of 12-year-old kids facing adolescence. When the news of a fatal stabbing piques their interest, they decide to hike across Oregon to see the body, naïve to its traumatizing reality.
Not only do the boys realize that a corpse isn't all that novel, but their physical journey also becomes a fairly depressing (yet cathartic) one of self-discovery and coming-of-age.
1. Raging Bull (1980)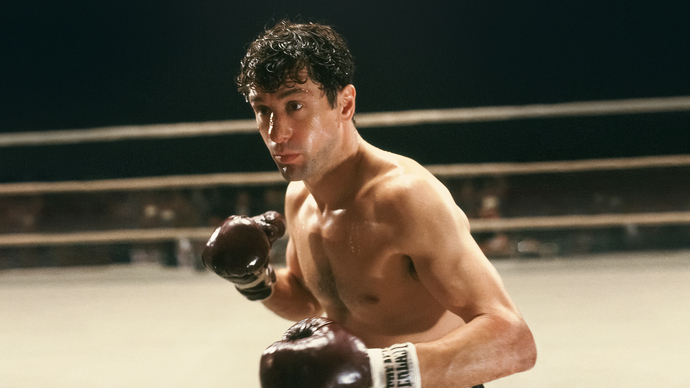 Martin Scorsese was initially hesitant to make a film about a person as terrible as Jake LaMotta, who's abusive, paranoid, obnoxious, selfish, and insecure. Not exactly the boxing hero you want to root for.
But given how well Scorsese previously directed Robert De Niro as the critically acclaimed anti-heroic protagonist of Taxi Driver, why not do it again? And do it again, he certainly did.
Jake LaMotta was a real-life middleweight boxing champion during the 1950s, who fell from the heights of his glory to become an overweight, divorced nightclub owner.
Most of Raging Bull focuses on the prime of LaMotta's career, using a bunch of theatrical film techniques—black-and-white coloring, lens shimmers, silence, montages, frames-within-frames, long shots, and the dolly zoom—to keep us interested in such a flawed lead.