The Dust Bowl, the Hindenburg disaster, and Prohibition are all markers of the 1930s, a decade caught between two World Wars and spent trying to claw back a ruined economy.
Most know the 1930s as the decade of the Great Depression, which lasted nearly the entire way through, starting in 1929 and ending in 1939 with the advent of World War II.
Here are our picks for the best movies that take place during the 1930s—of the Great Depression and other subjects, too!
15. Water for Elephants (2011)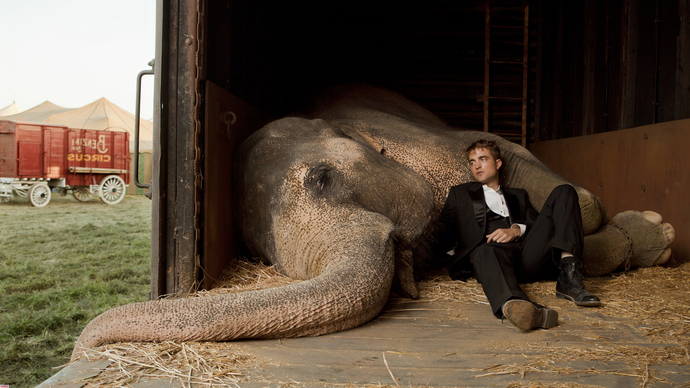 If you enjoy soppy, escapist romances, then you'll love the book-to-movie adaptation of Water for Elephants, which is grounded by its gritty performances and a villainous Christoph Waltz (as usual).
Robert Pattinson stars as the pretty boy Jacob, who joins the circus and falls in love with a showgirl (played by Reese Witherspoon). Of course, things aren't quite so simple for them.
Prepare to be swept away to this old-school, road-traveling carnival that will even please readers of the original book!
14. Mank (2020)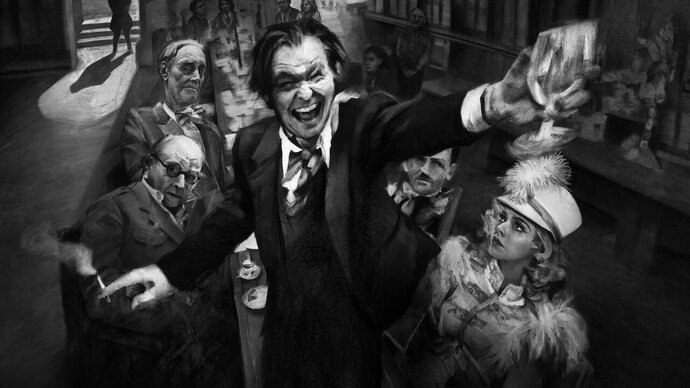 Remember Citizen Kane? The milestone movie that's remembered for its innovative use of deep focus, the dominating presence of Orson Welles, and the mysterious phrase "Rosebud."
Yet even though Citizen Kane was written, produced, and directed by Orson Welles, the truth is he also had a co-writer: the New York funny man and raging alcoholic Herman J. Mankiewicz.
In fact, Mankiewicz (also known as Mank) wasn't just a co-writer for Citizen Kane. He was the highly influential screenwriter responsible for the entire witty style of 1930s cinema.
Gary Oldman embodies Mankiewicz in David Fincher's sharp biopic Mank, which is a visual homage to Citizen Kane itself.
13. Lawless (2012)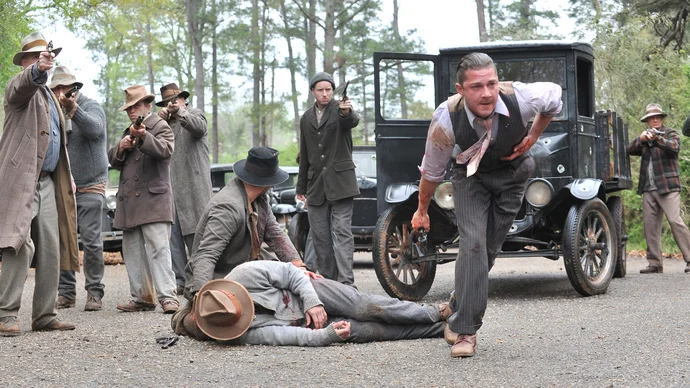 What's the first thing that comes to your mind when you hear "Great Depression"? Maybe you think of starving, sand-covered farmers? Or moonshining gangsters? In Lawless, we get both.
Based on Matt Bondurant's historical novel The Wettest County in the World, Lawless centers on three brothers who smuggle alcohol during Prohibition and the lawman who wants to shut them down.
Matt Bondurant's own grandfather was involved in the Great Franklin County Moonshine Conspiracy and bootlegged booze with his two brothers, which makes Lawless feel all the more real.
12. Of Mice and Men (1992)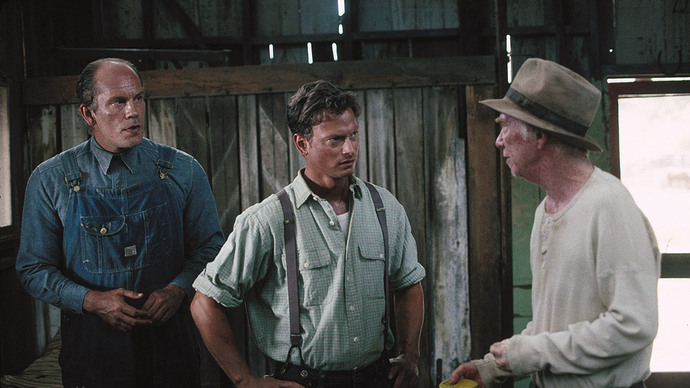 The great American classic novel Of Mice and Men is a typical choice of study for high school syllabuses, written by Nobel Prize winner John Steinbeck back in 1962.
So, of course Of Mice and Men has been turned into films. And of the many adaptations, it's the 1992 version by Gary Sinise that stands out as the best and most memorable.
Of Mice and Men takes place on a migrant ranch in California, giving us a real taste of the sweat and straw and a real feel of the grit and graft of the Great Depression in rural America.
Director and co-star Gary Sinise was nominated for a Palme d'Or for his cinematic reimagining of the classic novel, in which he plays the caretaker and best friend of a mentally handicapped ranch hand (played by John Malkovich).
11. Hugo (2011)
Back in the 1930s, most Americans weren't doing so well amidst the gunfights, the dead crops, and the dearth of alcohol. But what about the Europeans during this decade?
Twelve-year-old Hugo Cabret (played by Asa Butterfield) is also hungry and dressed in rags, but instead of living on a ranch, he lives within the walls of a Parisian train station.
It's here that he stumbles upon the lost work of Georges Méliès, a highly influential French filmmaker who really existed during the 1930s and made all kinds of technical and narrative innovations.
Martin Scorsese's Hugo is a magical adventure drama that feels wholly unlike most other films that take place during the 1930s.
10. Cinderella Man (2005)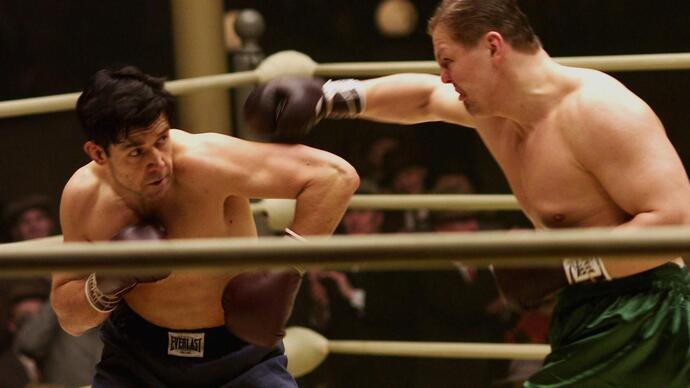 Following the champagne, jazz music, and booming economy of the 1920s, many Americans suffered below the poverty line. It is, after all, called the Great Depression.
In Cinderella Man, James J. Braddock (played by Russell Crowe) has an injured hand, is losing dockyard shifts, already sold all of his belongings, and now has to give up boxing. How else is he supposed to put food on his family's table?
Ron Howard's underdog drama depicts a real man's fight against both poverty and a heavyweight champion. Based on a true story, Cinderella Man is surprisingly effective and earns its punch.
9. The King's Speech (2010)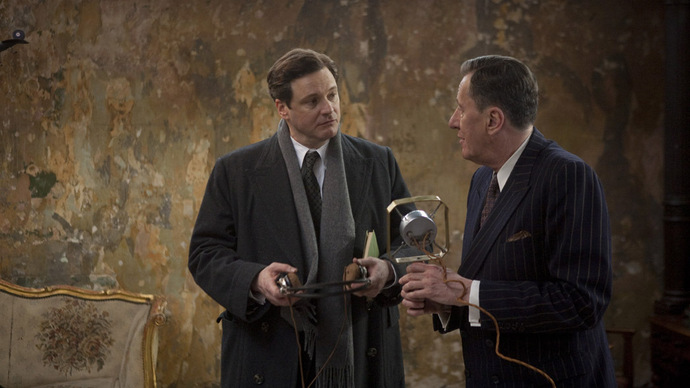 Having spent his childhood in the shadow of his older brother, King George VI (played by Colin Firth) never expected to be the one making speeches to the nation—especially to declare war on Germany, and especially because he has a stutter.
In preparation for his big speech, George hires an unconventional speech therapist Lionel Logue (played by Geoffrey Rush) and must endure his unorthodox methods in the name of progress.
Also starring Helena Bonham Carter as Queen Elizabeth I, Tom Hooper's The King's Speech is a staunchly British period drama that takes place at the tail end of the 1930s.
8. Road to Perdition (2002)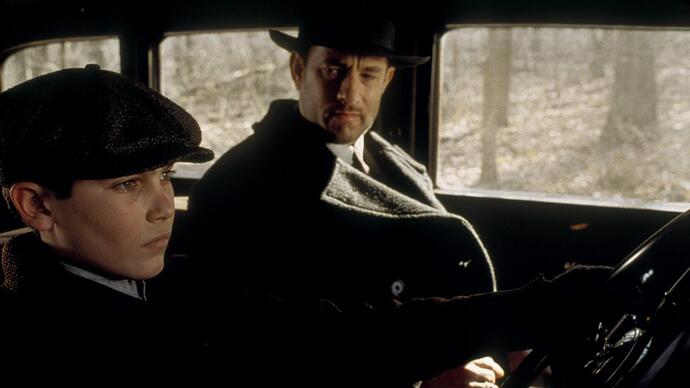 Mobsters and assassins are dotted all over cinema, but has anyone stopped to think about their kids? Surely some of them have a family? And, if so, what do they think of the whole situation?
Road to Perdition takes this unique angle to the gangster genre, following a hitman named Michael Sullivan (played by Tom Hanks) and his young son (played by Tyler Hoechlin) on the road to Chicago, home of infamous gangster Al Capone.
Set early in the Great Depression, director Sam Mendes's thematic drama plays out like one long chain of falling dominos as the father-and-son duo seek vengeance.
7. The Sting (1973)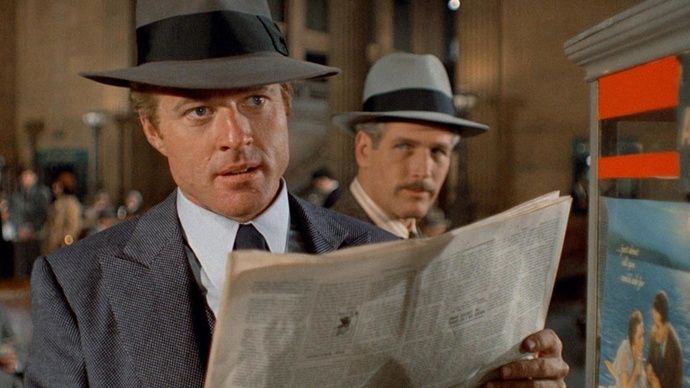 The Sting isn't the only film on this list to feature mob bosses, but it's certainly the most lighthearted of the bunch. Otherwise it would have made for a very depressing Christmas day release in 1973!
Director George Roy Hill's 1970s caper flick is set in 1936, a time when grifters, con men, and backroom poker games made Chicago seem nothing like the Dust Bowl-ravaged prairies nearby.
Cinematic icons Paul Newman and Robert Redford feature as the two criminals carrying out the eponymous sting, all set to the tune of authentic ragtime and interspliced with vintage title cards.
6. The Untouchables (1987)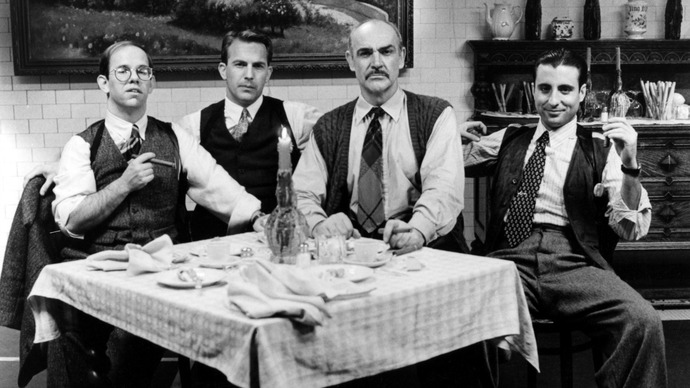 Al Capone was so infamous, he was bound to have at least a movie or two made about him. There's Scarface, The St. Valentine's Day Massacre, Al Capone, Dillinger and Capone, The Public Enemy, Capone... well, the list goes on, but don't leave out The Untouchables.
In Brian De Palma's The Untouchables, Robert De Niro portrays the scar-faced crime boss of the Chicago Outfit, whom Prohibition agent Eliot Ness (played by Kevin Costner) is tasked with taking down.
The title of The Untouchables derives from the nickname given to Eliot Ness's team of Prohibition agents, who were so fearlessly incorruptible that they couldn't be bribed by any amount of money.
5. Miller's Crossing (1990)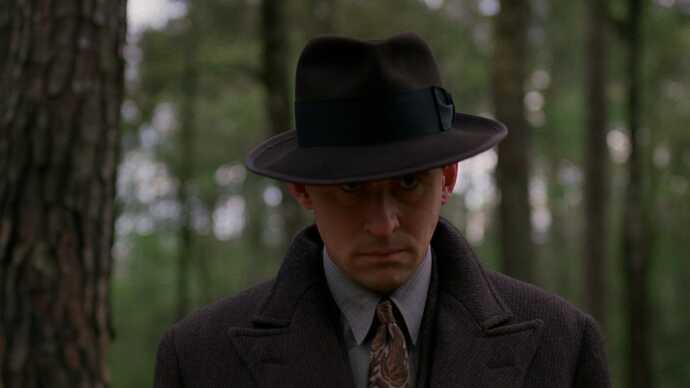 Joel and Ethan Coen are responsible for two great movies that take place in the 1930s, and both appear on this list.
The first one is Miller's Crossing, starring Gabriel Byrne as the right-hand man of an Irish gangster named Leo O'Bannon (played by Albert Finney), who controls an American city during Prohibition.
Miller's Crossing is distinctly less gloomy than other neo-noir movies of its kind, and it's almost like a free-form ode to the past that's in no rush for an explosive ending.
Strong performances, classical music, and gorgeous cinematography all come together to make Miller's Crossing a stroke of genius. But don't worry—there are still plenty of shootouts!
4. O Brother, Where Art Thou? (2000)
Here we have the second great movie by the Coens to take place in the 1930s: the comedy-drama O Brother, Where Art Thou?
Away from the ethereal and dewy woodland spot at Miller's Crossing are the scorching hot, rural plains of Mississippi. Here, three convicts are on the run and in search of hidden treasure.
George Clooney, John Turturro, and Tim Blake Nelson play the escaped criminals, whose shared journey is actually a parody of the ancient Greek epic poem Odyssey by Homer.
The folky music and sepia tint make O Brother, Where Art Thou? truly reminiscent of its 1937 setting, and few other films will transport you to this particular time and place as well as this one does.
3. Bonnie and Clyde (1967)
Step aside, Al Capone! Because it's time to shine the light on the most famous gangster couple of the 1930s: Bonnie and Clyde.
Warren Beatty and Faye Dunaway embody the titular characters, who are remembered for their string of bank robberies across the American South before being shot to death by police.
Bonnie and Clyde may not be gruesome by today's standards, but it sure was for the time! Director Arthur Penn has since been praised for his daringly realistic depiction of violence, which came toward the end of Hollywood's more civilized studio era.
2. Chinatown (1974)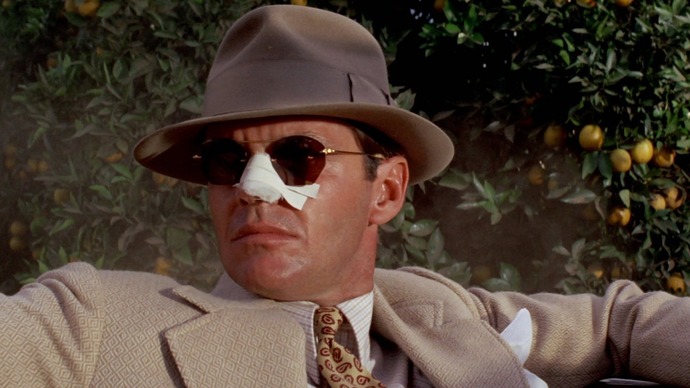 Half a century on and Chinatown is still considered one of the best mystery movies ever made. Sophisticated, slow-paced, and cynical.
It may not be black-and-white, but Chinatown is a film noir through and through, with Jack Nicholson sizzling in the lead role as the private detective Jakes Gittes.
Faye Dunaway plays the femme fatale Evelyn Mulwray, who hires Jake to follow her possibly cheating husband. But not all is right, and Jake soon finds himself embroiled in a much more complex plot.
Screenwriter Robert Towne won an Oscar for his taut script, which was effortlessly brought to life by the legendary Roman Polanski.
1. The Green Mile (1999)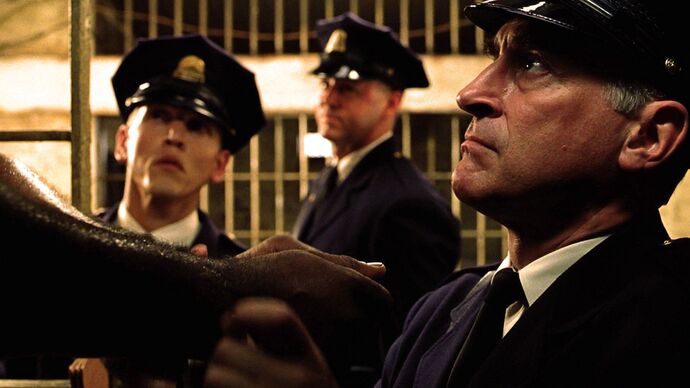 The use of supernatural elements could've easily made The Green Mile feel cheap, silly, and far-fetched. Instead, it made audiences weep with the horrors that humans are capable of committing.
Frank Darabont adapted Stephen King's fantasy novel into an epic prison drama, told as much from the points of view of the prison guards as it is from the prison inmates.
Paul (played by Tom Hanks) recounts his service on death row during the 1930s, when racism, murder, innocence, evil, magic, and corruption were all cramped into one green mile of prison cells.