Hollywood might be one of the most glamorous places in the world, but the business and realities of Hollywood are far from it.
For many decades, Hollywood was depicted with rose-tinted spectacles where the lights, the crowds, and the thrills made it a place that many would kill to be a part of. However, a closer inspection reveals it to be nothing more than that: spectacle.
Over the years, there have been films that explore the inner workings of Hollywood, showing it to be little more than a hollow vision of success, a superficial world filled with even more superficial people.
Of course, not everyone is like that—but so many hard-hitting films show us that the "good ones" are an exception.
Here are our picks for the best movies about Hollywood, actors, and the business of making movies in America.
10. Babylon (2022)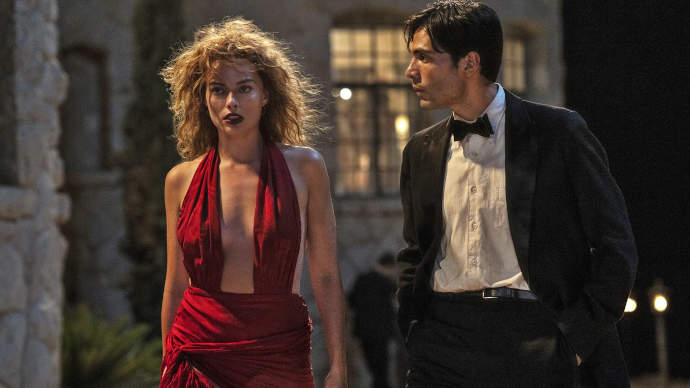 Though it may not have been well-received by critics due to its meandering story, there's still a lot to love about Babylon.
Directed by Damien Chazelle, the story follows the lives of several actors and their rises and falls through Hollywood. The glitz and glam of Tinseltown mesmerize us, but we can't help but feel that all of what we're seeing is superficial.
And that's exactly what Chazelle is getting at: it's all emptiness. The decadence on screen is the mirror image of future depravity. Two sides of the same coin.
Starring Margot Robbie, Brad Pitt, Tobey Maguire, and Olivia Wilde, Babylon is an epic that's entertaining from start to finish.
9. Barton Fink (1991)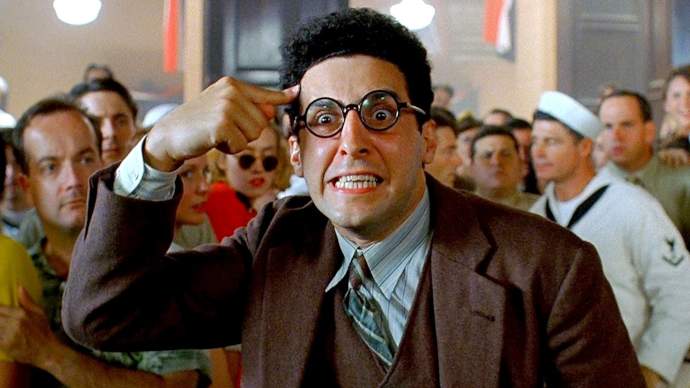 The cultural clash between New York and Hollywood has been explored in a multitude of films, but few have been as interesting and thought-provoking as Barton Fink.
Directed by the Coen brothers, the plot follows the eponymous Barton Fink, a playwright who has recently moved to Hollywood in order to write for the movie business.
However, he discovers some terrifying truths along the way, both about the film industry and the world that surrounds it.
Starring John Turturro and John Goodman, Barton Fink is widely regarded as one of the best films by the Coen brothers.
8. Adaptation (2002)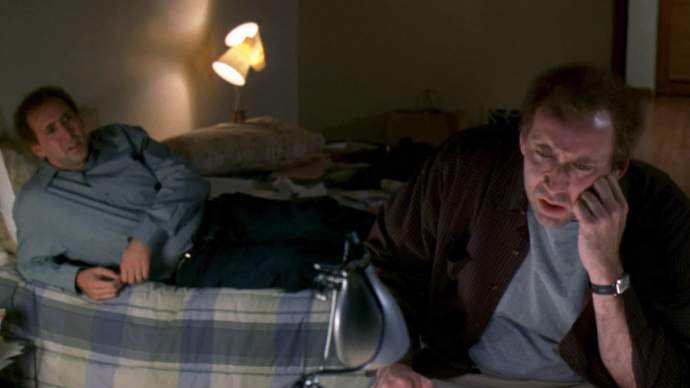 Directed by Spike Jonze, Adaptation looks at Hollywood through the eyes of a struggling writer, and it's a meta film if there ever was one.
Charlie Kaufman (played by Nicolas Cage) has writer's block and it's driving him crazy. In fact, it's driving him so crazy that he starts writing a film about him trying to write with writer's block—instead of writing the project he's supposed to be writing.
Along the way, his brother Donald (also played by Nicolas Cage) also gets into the writing business, and what follows is a movie about how movies are structured, made, and function.
Starring Nicolas Cage, Meryl Streep, Chris Cooper, and Tilda Swinton, Adaptation is a funny drama that continues to impress on rewatches.
7. Hail, Caesar! (2016)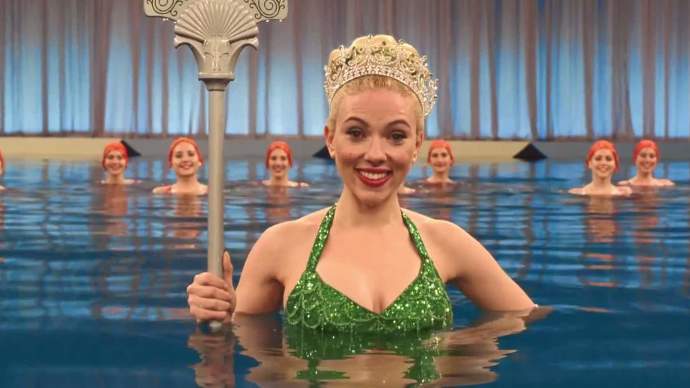 Here we have another film by the Coen brothers. And while we'd argue that the aforementioned Barton Fink is a better film, there's no debate that Hail, Caesar! is more a film about Hollywood.
The story follows Eddie Mannix (played by Josh Brolin), a fixer who's doing a simple job for a production company. At least, it was supposed to be a simple job...
In Hail, Caesar!, it's clear that the Coen brothers have mixed feelings about the Golden Age of Hollywood.
On the one hand, it seems like they're envious of this magnificent era of filmmaking that they missed out on. On the other hand, it seems like they're critiquing the ridiculous extravagances of this bygone era.
Starring an all-star cast of George Clooney, Ralph Fiennes, Scarlett Johansson, Josh Brolin, Channing Tatum, Jonah Hill, and Frances McDormand, Hail, Caesar! is a musical comedy that's endlessly fun.
6. Ed Wood (1994)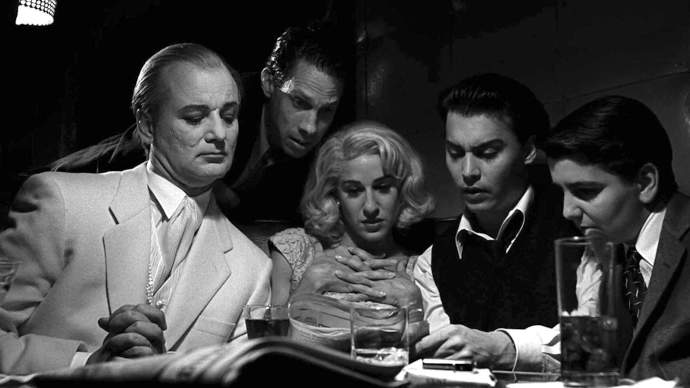 Directed by Tim Burton, Ed Wood is a biopic that explores the most infamously bad filmmaker in history: the eponymous Ed Wood.
Ed Wood had a very specific vision and peculiar approach to filmmaking, so much so that nobody shared in his ideals. He was shunned by creatives and executives alike in Hollywood, so his dreams of filmmaking seemed tenuous at best.
Fortunately for him, a former starlet offered him the chance to make movies—and the rest, as they say, is history.
Starring Johnny Depp, Sarah Jessica Parker, and Bill Murray, Ed Wood is an intriguing insight into the life of a most bizarre filmmaker.
5. La La Land (2016)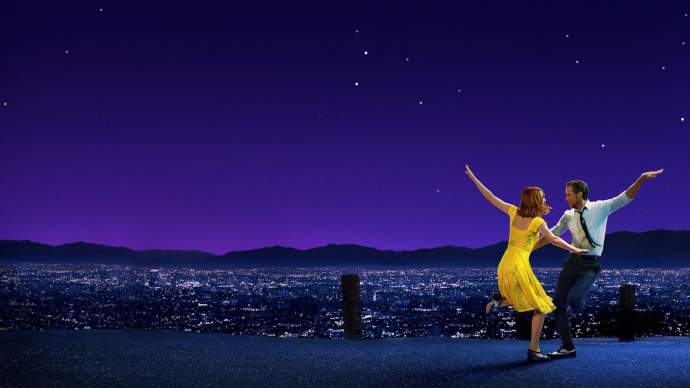 Director Damien Chazelle finds himself on our list again, but this time, it's for a film that won him a litany of awards.
La La Land takes place in Los Angeles, where the struggling jazz pianist Sebastian Wilder (played by Ryan Gosling) has a scene of road rage due to the infamous LA traffic, which causes him to meet the aspiring actress Mia Dolan (played by Emma Stone).
The two fall in love, but their relationship collides with several obstacles and difficulties as they try to juggle their nascent careers. Is it possible to succeed in both love and work?
With dazzling performances by both Ryan Gosling and Emma Stone, La La Land went on to win multiple Oscars, including Best Director for Damien Chazelle and Best Actress for Emma Stone.
4. Mulholland Drive (2001)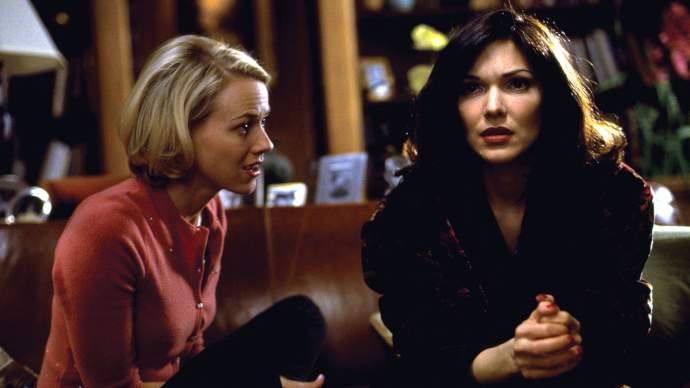 Surrealist director David Lynch has a knack for turning his films into beautiful, incomprehensible tapestries of mood.
And that's exactly what Mulholland Drive is: a film that functions almost entirely as a mood piece. It's a hazy, disorienting film with a nonlinear plot and an ambiguous ending.
And yet, Mulholland Drive remains one of the best films about Hollywood ever made. The story follows a film star who has lost her memory, so don't expect a straightforward narrative.
Starring Naomi Watts, Laura Harring, and Justin Theroux, Mulholland Drive will always be a fascinating watch and rewatch.
3. Once Upon a Time in Hollywood (2019)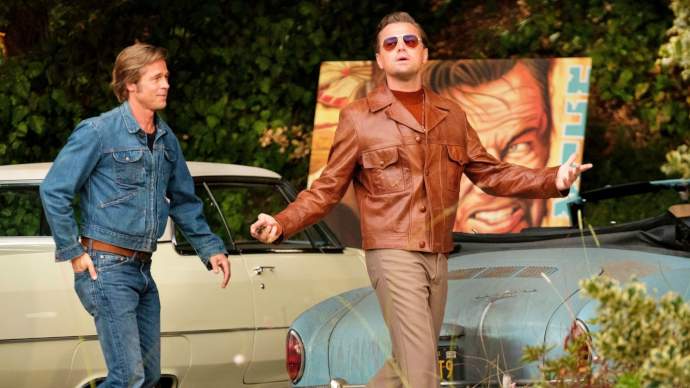 When director Quentin Tarantino turned his eyes towards Hollywood, most of us were expecting something epic. But Once Upon a Time in Hollywood was an absolute triumph that exceeded expectations.
The story follows the nearly washed-up television star Rick Dalton (played by Leonardo DiCaprio) and his stunt double Cliff Booth (played by Brad Pitt). This slow-burner film tracks their day-to-day lives in 1960s Hollywood.
Starring an ensemble cast that also includes Margot Robbie, Al Pacino, Damian Lewis, Timothy Olyphant, and Kurt Russell, Once Upon a Time in Hollywood is a textbook example of Tarantino's "hangout" movie.
2. The Artist (2011)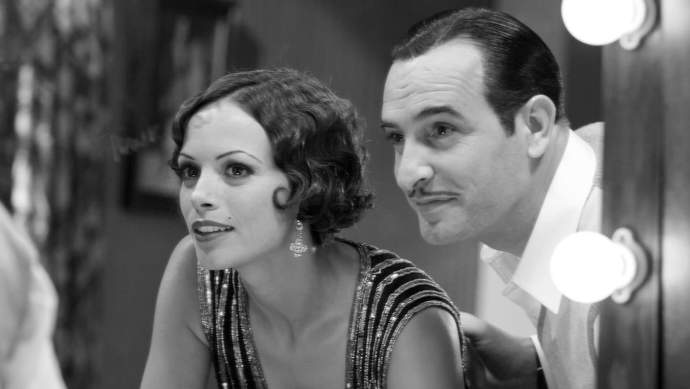 What was the biggest advancement in the entire history of cinema? The introduction of sound in the 1920s.
The transition from the silent era of cinema to the "talkie" era was a controversial event that didn't just leave a lot of people with their feathers ruffled, but many without a job.
That's what The Artist explores. The plot follows Peppy Miller (played by Bérénice Bejo), a young starlet who has fallen madly in love with the silent film star George Valentin (played by Jean Dujardin).
However, the advent of sound threatens his position as a worldwide sensation and he must face the fact he might soon become a has-been.
The Artist is one of the best examples of a modern black-and-white film that really makes the most of it, and the resulting love story is one of the greatest love stories in recent cinema history.
1. Sunset Boulevard (1950)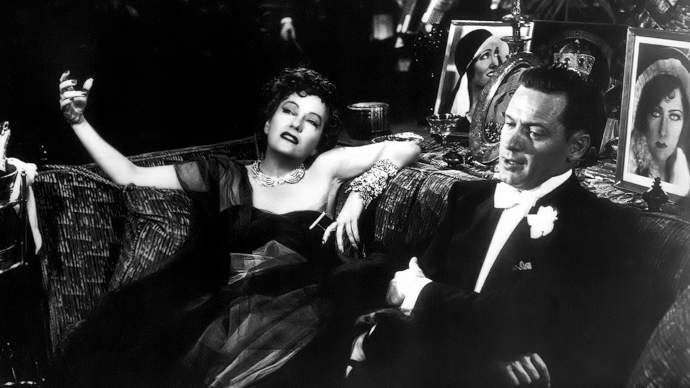 While there are many great films about Hollywood, it's hard to think of one that's as compelling, enduring, and iconic as Sunset Boulevard.
Directed by Billy Wilder, Sunset Boulevard has stood the test of time with its portrayal of the seedy underbelly of Hollywood.
The film follows a faded movie star named Norma Desmond (played by Gloria Swanson), who believes that she's been given a second chance at fame with the screenwriter Joe Gillis (played by William Holden).
Joe Gillis, who's desperately in need of money, claims that he'll write her a script that will make her a shining star again. However, obsession, romance, and greed soon get in the way.
Starring Gloria Swanson in her most iconic performance, Sunset Boulevard provides frightening insight into the allure and danger of power, money, and status in Hollywood. It's an easy pick for the best movie about Hollywood of all time.