Ah, Hollywood. The home of Western film and the epicenter of the modern movie industry. Sure, most film studios are actually based in Burbank, but the iconic image of the Hollywood sign still stands as a beacon for those seeking fame and fortune.
And every so often, Hollywood comes out with a film that actually takes place in Hollywood, whether to poke fun at its tropes or to take a more serious look at the industry's history, shortcomings, or future.
Those films aren't always good, but quite a few of them have been. Here are the best movies that take place in Hollywood and give us a glimpse into the area and the industry.
10. Trumbo (2015)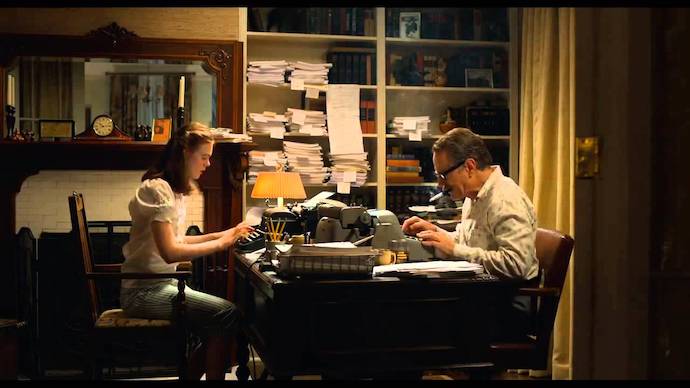 A tale about the 1950s Hollywood blacklist and those who suffered most from the paranoid fanatics who propagated it, Trumbo delivers a scathing assessment of the mindset of that era.
Starring Bryan Cranston as the eponymous Dalton Trumbo, the film leads us from the inception of the blacklist to its timely demise in the 1960s. It showcases the psychological state of Hollywood and the injustices wrought upon those who couldn't work because of it.
Along with famous names of the past, Trumbo does a great job of bringing old Hollywood to life with zing and a sense of exasperation. Cranston was nominated for the Academy Award for Best Actor in his role as the legendary screenwriter.
9. Hail, Caesar! (2016)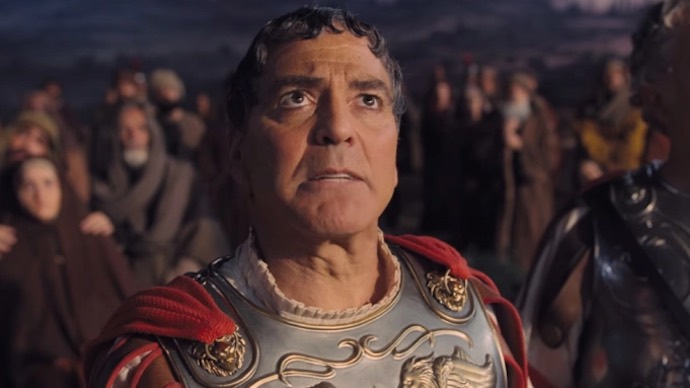 Leave it to the Coen brothers to put together a wickedly funny yet utterly bamboozling tale of Hollywood in the early 50s and how the communist movement was attempting to spread throughout town.
There's nothing in Hail, Caesar! that isn't wrapped up in the Coen brothers' sense of cinematic fun, and they once again get the very best out of George Clooney, who plays a moronic film star who's swayed by the communist ideology.
Josh Brolin is hilarious as the old-style "fixer" and perfectly plays his role in covering up the messes made by the biggest names working for the studio. Beyond Clooney and Brolin, Alden Ehrenreich, Ralph Fiennes, and the supporting cast put in excellent performances.
8. Once Upon a Time in Hollywood (2019)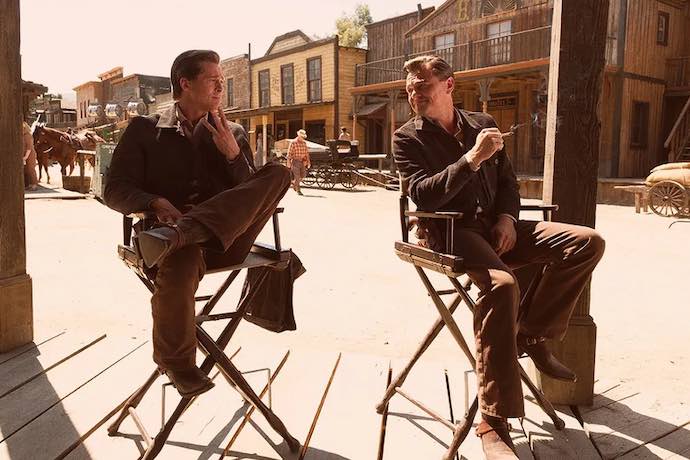 When Quentin Tarantino announced that his next film after The Hateful Eight would bring him back to Hollywood and center on a struggling actor in the 1960s, fans rejoiced.
Then came news that the two leading men would be played by Leonardo DiCaprio and Brad Pitt while the leading woman would be played by Margot Robbie. Fans went wild with anticipation.
Once Upon a Time in Hollywood follows Rick Dalton (DiCaprio) and his stunt double Cliff Booth (Pitt) as they slowly grow irrelevant in the world of new Hollywood, along with the events that surrounded the murder of Sharon Tate.
The film is classic Tarantino, dripping with his love of over-the-top violence and witty dialogue and capped off with strong performances from a staggeringly talented cast.
7. Mulholland Drive (2001)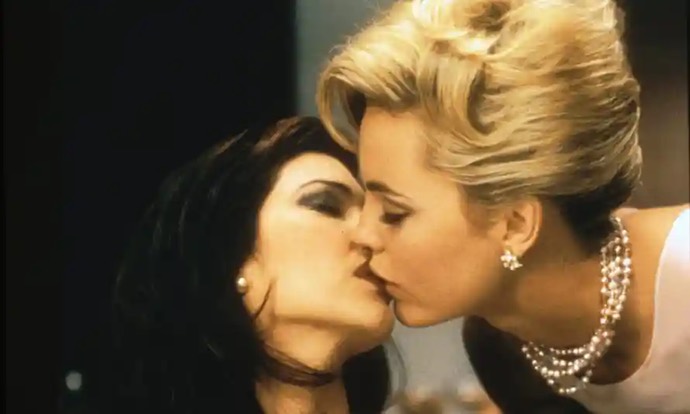 Not many films will ever be made that have the same kind of lifespan as Mulholland Drive. Those who saw it in the years following its release are still trying to work out its real meaning 20 years later.
David Lynch's magnum opus is a dark look at Hollywood's underbelly and the way it drags once-good people into its murky depths. Describing the film to one who hasn't seen it is impossible. You just have to watch it to see how it beautifully unfolds.
Naomi Watts and Justin Theroux are spellbinding in this modern surrealist tale of Hollywood, while David Lynch's writing and direction are as profound as he's ever been.
6. Sunset Boulevard (1950)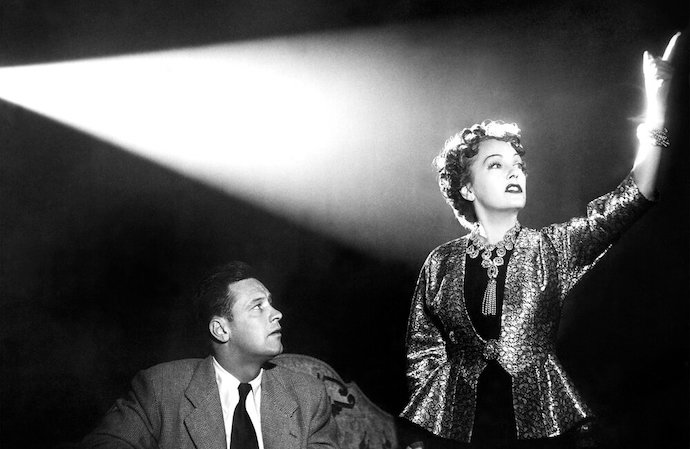 When it comes to classic films about Hollywood, Sunset Boulevard is the king of them all. Billy Wilder's masterpiece about a struggling screenwriter and his odd relationship with a faded star is as good today as it was in 1950.
William Holden and Gloria Swanson's performances are iconic as Joe Gillis and Norma Desmond, and Wilder's direction is sublime.
And it isn't just one of the greatest movies of all time. Sunset Boulevard features a number of iconic stars who cameo in it: Cecil B. DeMille, Buster Keaton, H. B. Warner, and Hedda Hopper all appear as themselves in fun nods to the Hollywood of the era.
5. Who Framed Roger Rabbit (1988)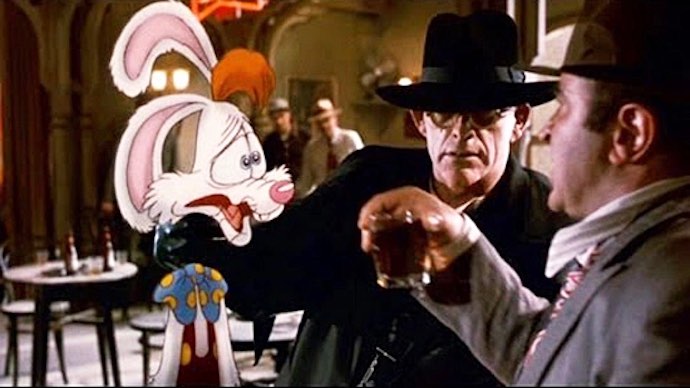 Merging animation with live action is something Walt Disney had been doing for years before this film came along, but nobody did it better than Robert Zemeckis did with Who Framed Roger Rabbit.
The story follows a drunken 1947 private eye who's hired to take pictures of a celebrity scandal. What follows is a descent into a tense murder case—because one of the people involved is found dead, and animated star Roger Rabbit is the suspect.
The bringing together of Bugs Bunny and Mickey Mouse would've been enough to make the film special, but the story itself is brilliant on its own. With fun performances from Bob Hoskins and Christopher Lloyd, Who Framed Roger Rabbit is a different kind of classic Hollywood tale.
4. The Artist (2011)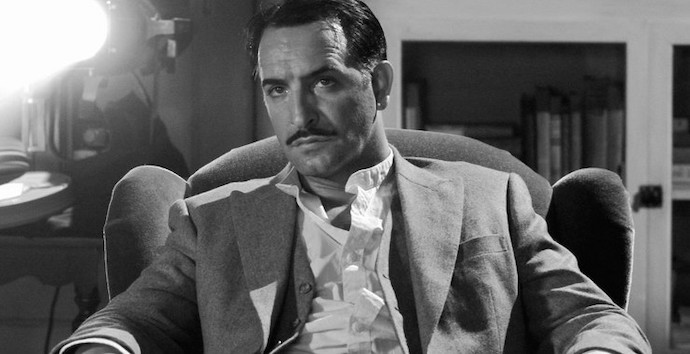 After The Artist swept the Academy Awards in 2012, some expressed concern with this movie's near-exploitation of the silent movie era. Had it deluded Hollywood with its nostalgic vibes and rose-tinted glasses, and was that why it collected a slew of awards?
Well, whether that argument is valid or not, one thing is for sure: The Artist is a wonderfully acted, written, and directed movie about the end of the silent movie era in Hollywood.
When silent movie star George Valentin is caught at the end of the epoch, he faces hard choices about moving into "talkies." The film shows his hardship in accepting a new time, and we don't see why he's so afraid to make that transition... until the beautiful final scene.
3. Barton Fink (1991)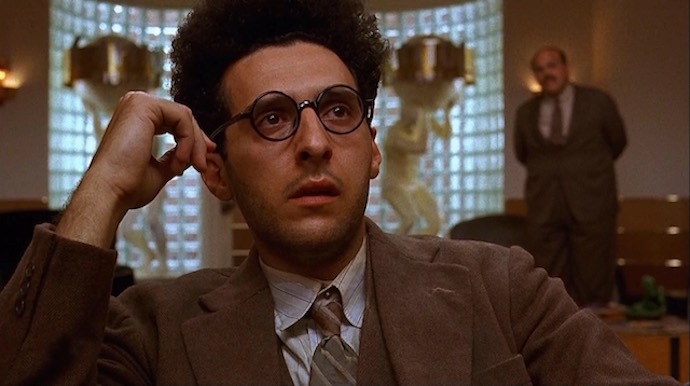 While stories about Hollywood screenwriters can be clichéd and uninspired, Barton Fink is unlike the rest.
Directed by the Coen brothers, Barton Fink tells the tale of a New York screenwriter who moves to Hollywood with the promise of highly paid work. He quickly develops writer's block and is unable to write more than the opening lines of anything he starts—which is when he's made aware of a murderer that's close at hand.
John Turturro and John Goodman put in fantastic leading performances, and the Coen brothers' hard depiction of 1941 Hollywood is wonderfully unfiltered. Barton Fink may not be one of the Coen brothers' more famous films, it's certainly one of the boldest.
2. Chaplin (1992)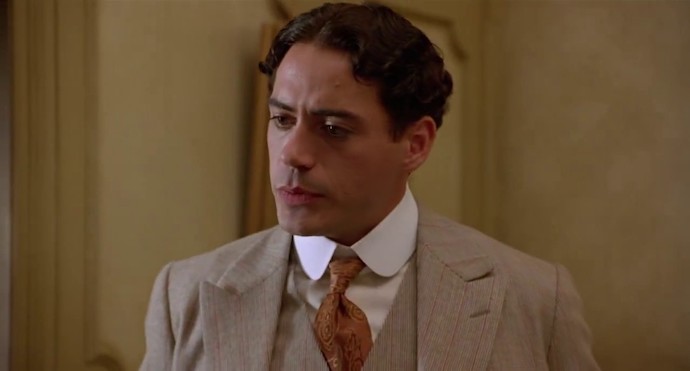 Chaplin is the life story of famous director, writer, actor, and comedian Charlie Chaplin. Starring Robert Downey Jr., the film is a vast and expansive look at the original Hollywood legend.
The British silent movie star's tale isn't one of unparalleled success; rather, it's built on hardship and determination. Unfortunately, due to his alleged communist leanings, Chaplin was eventually forced to leave Hollywood (and the US) behind for good.
Chaplin is anchored by a staggering performance by Downey, who—along with director Richard Attenborough—brought Charlie to life with a visceral and heartbreaking rendition. It was met with warm reviews and saw Downey nominated for the Academy Award for Best Actor.
Not all of the film takes place in Hollywood itself, but Chaplin's story is one that's as much about Hollywood as anybody's ever will be.
1. The Other Side of the Wind (2018)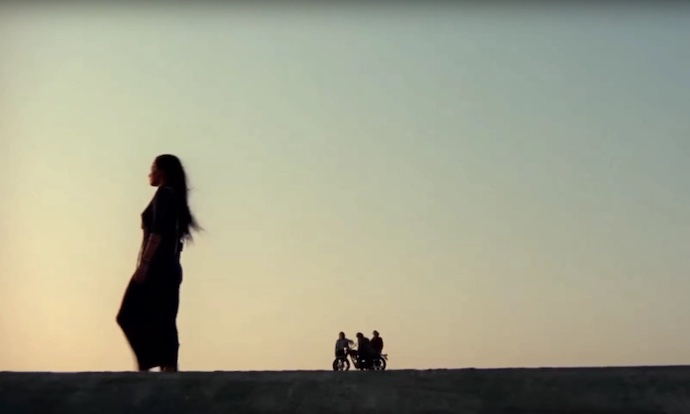 Orson Welles' final masterpiece The Other Side of the Wind didn't see release until 2018—33 years after the iconic filmmaker's death—but that shouldn't detract from what an incredible film it is.
John Huston plays a faded film director who hopes his latest film will launch him back into the Hollywood elite. Welles' film is so unique that it plays out like none other before it: half-documentary, half-raw-footage, and completely captivating in its inventive narrative.
Though Welles repeatedly denied that it was in any way biographical, The Other Side of the Wind shares a lot of similarities with his own life and struggles as a filmmaker. If anything, that makes this movie an even more fascinating view into the mind of a genius.