Cold War movies are unlike other war movies because there's no direct fighting involved. The Cold War was a period marked by political tension, hostility, espionage, and propaganda.
Instead of hand grenades and trench warfare, Cold War battles were fought with spies, bugs, and nuclear threats.
Here are our picks for the best Cold War movies that involve the Cold War era spanning from 1947 to 1991.
15. Atomic Blonde (2017)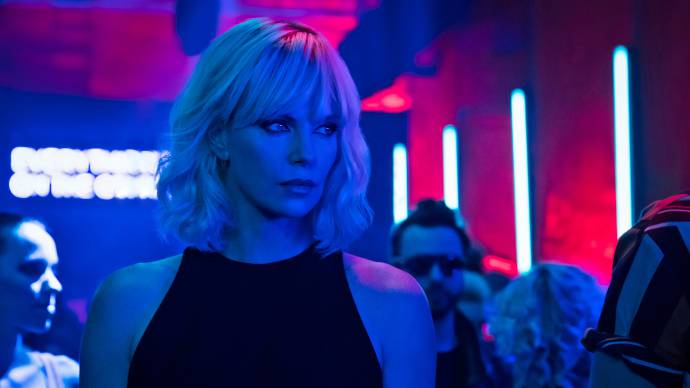 Atomic Blonde stands out in the Cold War genre for its neon-lit cinematography that disguises it as a modern tech thriller that feels a lot like a female-led James Bond film.
In reality, Atomic Blonde takes place in 1989, back when the Berlin Wall was just about to collapse.
Lorraine (played by Charlize Theron) is an MI6 agent who specializes in hand-to-hand combat. She's accompanied by a maverick station chief (played by James McAvoy) and is assigned to track down a list of double agents.
If you like movies like John Wick or Red Sparrow, then Atomic Blonde is the perfect action-packed Cold War movie for you.
14. Pawn Sacrifice (2014)
The Cold War era was rife with microphones, bugs, and surveillance. For chess prodigy Bobby Fischer, this is very inconvenient—because he already has paranoid schizophrenia (a condition that deludes people into thinking they're being spied on).
Bobby (played by Tobey Maguire) has a mental breakdown at the start of the film, but before that, he's working his way up chess championships.
The Soviet Union has turned chess into their symbol of intellectual superiority, so at some point or another Bobby will have to face them to become an official grandmaster.
The line between real Soviet plots and Bobby's paranoia becomes increasingly blurred in Edward Zwick's biopic. If you're fairly good at chess yourself, just try to ignore the position bloopers!
13. Top Gun (1986)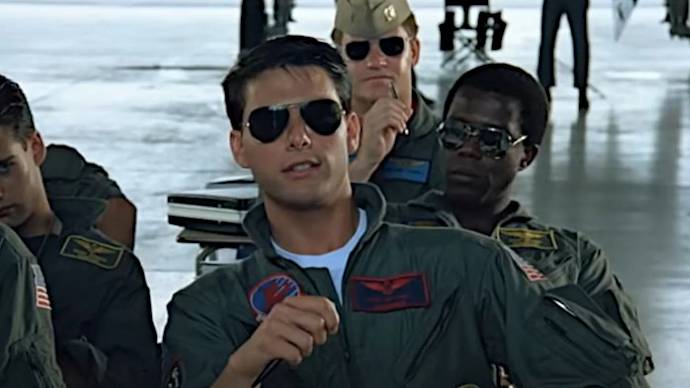 Lieutenant Pete "Maverick" Mitchell (played by Tom Cruise) is a US Navy aviator. One glance and you'll see that he's a flashy, macho pro who's known for being a skilled but extremely reckless pilot.
What you probably didn't know about Top Gun—even if you've seen it—is that it's actually set during the Cold War of the 1980s.
But don't feel bad if you never noticed! Director Tony Scott dodged any Cold War context to make Top Gun more timelessly accessible.
The jingoistic war-romance flick isn't just dominated by aerial shots of dogfighting, but also features the American flag splashed all over while faceless enemies—we assume Soviet—are shot down.
12. Hail, Caesar! (2016)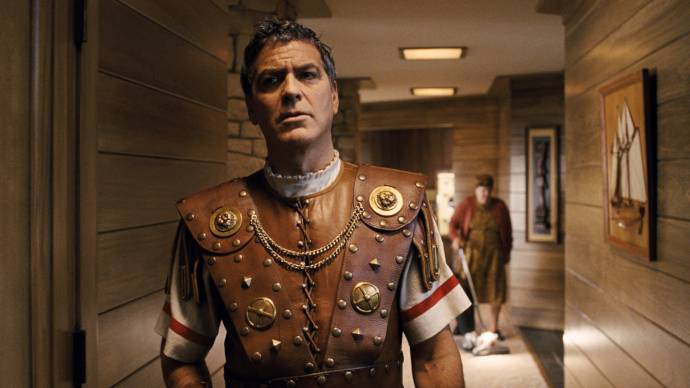 Hail, Caesar! is far from Joel and Ethan Coen's finest movie, but it's still brilliant in its own way. (They simply set the bar too high for themselves after Fargo, The Big Lebowski, and No Country for Old Men.)
Hail, Caesar! is one of their lighter-toned movies, still featuring their usual ensemble of eccentric characters, A-list actors, offbeat humor, and a bizarre chain of events.
Set during 1950s Hollywood, the black musical comedy shows us just how arduous biblical epics were to make—especially when, in this case, a bunch of blacklisted Communist writers are demanding ransom while the Red Scare still lingers in the air.
11. The Good Shepherd (2006)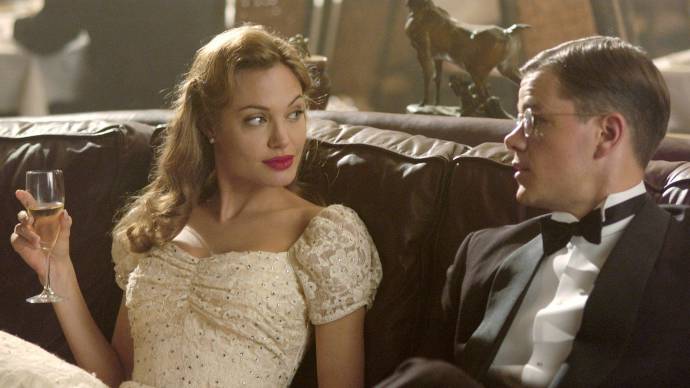 The Good Shepherd is a very loose retelling of a real Cold War story, based on the premise of James Jesus Angleton coming up with the idea of counterintelligence.
Matt Damon plays a fictionalized version of Angleton mixed with a bit of inspiration from real-life operations specialist Richard Bissell, who founds the CIA while working for the OSS.
Anybody who works in a secret, acronymic government job like this knows that it leaves no room for a personal life, so sacrifices must be made—as Wilson comes to find out.
10. Tinker Tailor Soldier Spy (2011)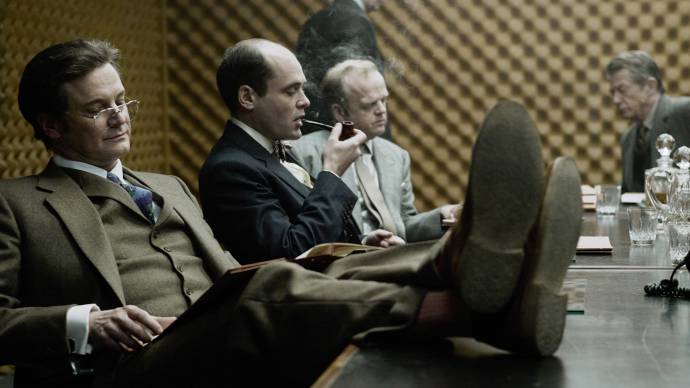 While many of John le Carré's sophisticated espionage novels have been adapted into films, the most famous one by far is the one by Swedish director Tomas Alfredson: Tinker Tailor Soldier Spy.
In a gray and drizzly 1970s London, George Smiley (played by Gary Oldman) is a British intelligence officer who's investigating the identity of a mole at the top of "The Circus" (MI6).
George Smiley is the central character in many of Carré's spy books, created as an alternative to James Bond (whom Carré thought was both inaccurate and overly Hollywoodized).
Tinker Tailor Soldier Spy is a slow-burn film that demands your full attention to follow, particularly because there's a lot of double-crossing going on and codenames to remember.
The all-star cast includes Gary Oldman, Colin Firth, Tom Hardy, John Hurt, Toby Jones, Mark Strong, and Benedict Cumberbatch.
9. Thirteen Days (2000)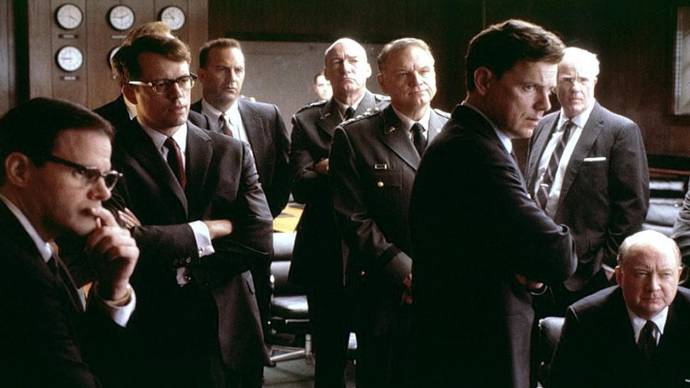 Roger Donaldson's historical drama unravels around the Cuban Missile Crisis in 1962, back when half the world held their breath for 13 days while on the brink of nuclear destruction.
The facts were sourced from Ernest R. May's book, The Kennedy Tapes: Inside the White House During the Cuban Missile Crisis.
When U-2 aerial photos showed nuclear weapons in Cuba, the White House had very little time to come up with a counter plan that wouldn't also push the Soviet Union to press their big red nuclear button.
Thirteen Days is the second Cuban Missile Crisis docudrama after The Missiles of October. It's shown from the US point of view and packed with all the political thrills you'd expect with Kevin Costner.
8. Firebird (2021)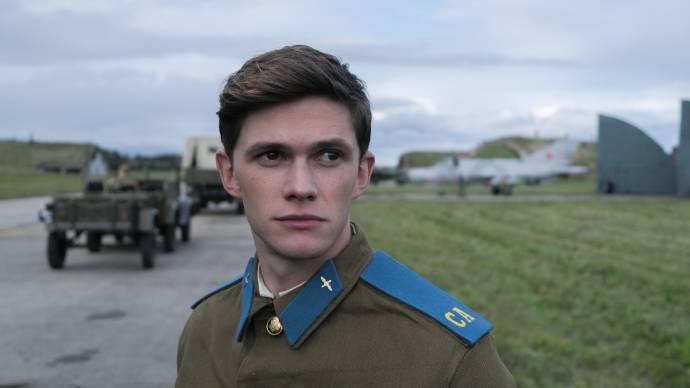 Peeter Rebane's glossy feature debut depicts a love triangle between a Soviet Air Force pilot (played by Tom Prior), a base commander's secretary (played by Diana Pozharskaya), and a new fighter pilot recruit (played by Oleg Zagorodnii).
With homosexuality illegal in the Soviet Union, the last person you want catching you with a same-sex lover is a KGB agent!
Nevertheless, Sergey and Roman continue creeping around their secret love affair, even after Roman is married...
The Cold War aspect is sort of background noise in Firebird, but it does enhance the severity of collateral damage that comes from exposure. It's not just their jobs that hang in the balance, but their careers, security, reputation, family, and freedom.
7. The Courier (2020)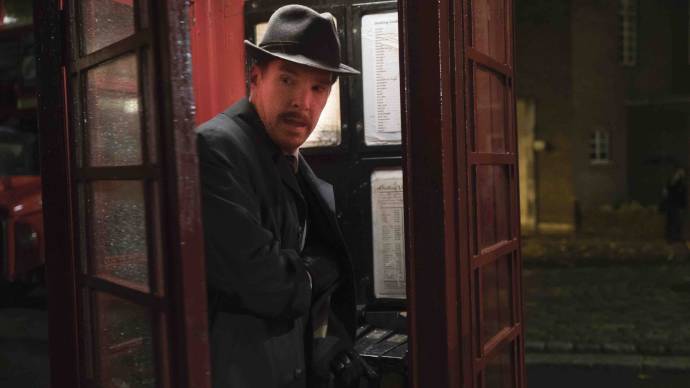 Who better to play a British businessman-turn-spy than Benedict Cumberbatch? And this one's based on a real person!
Greville Wynne was an actual courier of top-secret information between London and Moscow during the 1960s, even though he personally had no idea he'd end up on such a dangerous mission.
The CIA and MI6 both agreed that it was safer to employ an ordinary man than a spy when retrieving messages from a disillusioned Soviet official. Greville just happened to be picked.
Director Dominic Cooke provides everything you'd want in a Cold War espionage movie: snow, grit, betrayal, and class. The Courier also avoids bending facts to the extent that most "true story" films do nowadays, all without losing any entertainment value.
6. First Man (2018)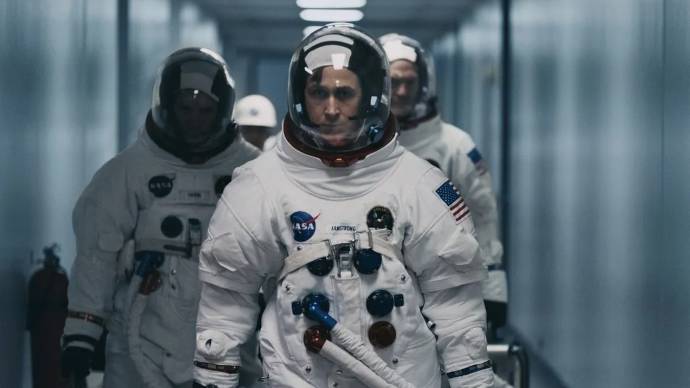 The Space Race between the United States and Soviet Union lasted from 1955 to 1975, with both sides trying to one-up each other.
And in First Man, away from US board rooms and Soviet offices, we have Neil Armstrong on the moon.
Although the Space Race didn't end when Armstrong finally landed on the moon in 1969, most historians agree that this pivotal moment ensured that the Americans eventually won.
Ryan Gosling stars as the first man on the moon, whose daughter was undergoing treatment for a brain tumor while he trained at NASA. Damien Chazelle's nuanced drama is as much about Armstrong's personal life as it is his career.
5. Bridge of Spies (2015)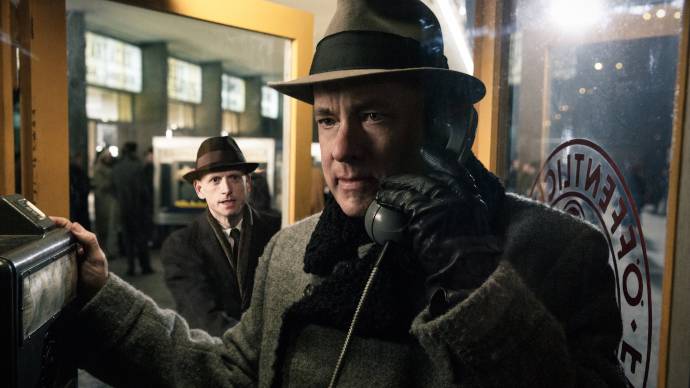 Tom Hanks and Stephen Spielberg are the dream team for inspirational, patriotic Hollywood movies.
In Bridge of Spies, Hanks stars as James B. Donovan, an American lawyer who negotiated the safe exchange of a U-2 pilot and a student for the Soviet spy Rudolf Abel.
Mark Rylance's gentle voice and poignant speeches make us forget that Abel is the enemy. And yet, he did stand against the Nazis during World War II and Donovan maintains that he's an honorable (and useful) man even as he represents him in court.
Bridge of Spies makes the complexities of Cold War politics understandable to all audiences while bringing the untold story to life. There are no guns or bombs in this war movie, but it feels just as tense.
4. The Spy Who Came In From the Cold (1965)
The Spy Who Came In From the Cold is another good old-fashioned espionage thriller adapted from one of John le Carré's novels.
Martin Ritt directed and produced the award-winning hit (in which secret plots are layered in conflict) and the aforementioned George Smiley makes an appearance (played by Rupert Davies) even though he isn't a major character in this one.
The Spy Who Came In From the Cold centers on Alec Leamas (played by Richard Burton), an MI6 station chief posing as a faux defector.
The Spy Who Came In From the Cold is a very British, black-and-white 1960s gem that remains faithful to its highly-respected source material. You'll have to pay close attention to fully grasp this one.
3. The Manchurian Candidate (1962)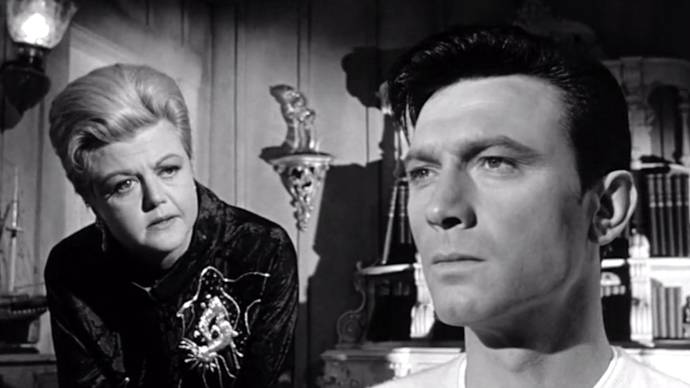 Director John Frankenheimer blends a lot difference genres together in this adaptation of the 1959 novel. There's plenty to like, including spy thriller, film noir, psychological drama, and political intrigue.
Raymond Shaw (played by Laurence Harvey) is a Korean War veteran who—after being brainwashed into becoming a sleeper agent—assumes the role of assassin for the Communist party.
Was "cleansing the minds" of GIs a real thing during the Cold War? It absolutely was—and not only was it real, it was effective. Brainwashing is everywhere when it comes to war and politics.
Frank Sinatra also stars in this grayscale masterpiece, which was nominated for two Oscars. (He reportedly removed the film from circulation after JFK's assassination, but that turned out to be a lie.)
2. The Third Man (1949)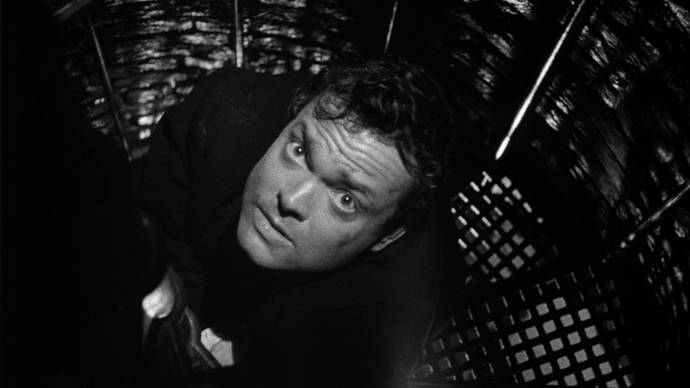 After making the greatest film of all time, Orson Welles took a step back to star in The Third Man. Carol Reed took the director's seat for this noir masterpiece set against the backdrop of post-war Vienna.
Austria's capital city was in a bitter limbo between the end of World War II and start of the Cold War, and that's when Holly Martins (played by Joseph Cotten) rocks up. He's an American novelist who arrives to meet his friend, only to find out his friend is dead.
The Third Man is a microcosm for the Cold War—it's the late 1940s and no one trusts each other. Film and art buffs will find very strong traces of German Expressionism etched into the cinematography, what with the Dutch angles and contrast lighting.
1. Dr. Strangelove (1964)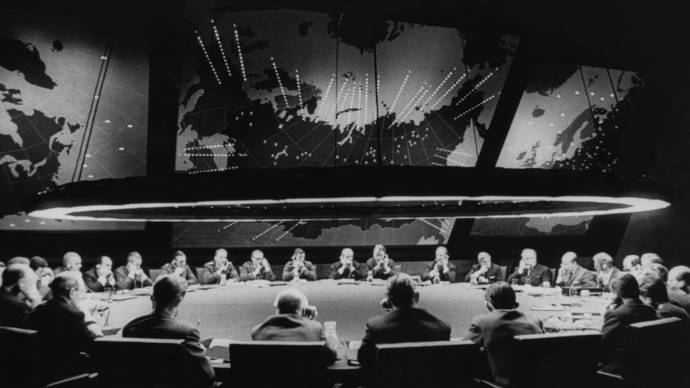 Another black-and-white 1960s film for this list, except this one's the best Cold War movie of them all.
Dr. Strangelove or: How I Learned to Stop Worrying and Love the Bomb is actually a full-blown satire of the Cold War that specifically focuses on the terror of a nuclear war stalemate.
Directed by Stanley Kubrick and partially based on the 1958 novel Red Alert, this black-comedy depicts a deranged Air Force General who orders the bombing of the Soviet Union.
"Deranged" is not the adjective you want to hear when dealing with someone who has access to nuclear weapons...
Peter Sellers appears in three different roles here, including as Dr. Strangelove himself. Hollywood studios at the time worried the whole thing would come across as anti-American, but critics quickly ranked it among the best films ever made.