When the Great War ended in 1918, nobody thought a fight of such global scale could happen again. But it did happen again just over 20 years later, changing the first war's name to World War I.
After Archduke Franz Ferdinand was assassinated in Sarajevo, June 1914, the entire planet locked horns for four bloodstained years.
There aren't as many WWI films as there are WWII films, but there are still lots of great ones worth watching. Here are my picks for the best WWI movies from various perspectives, showcasing different facets of the war and the world at the time.
12. Gallipoli (1981)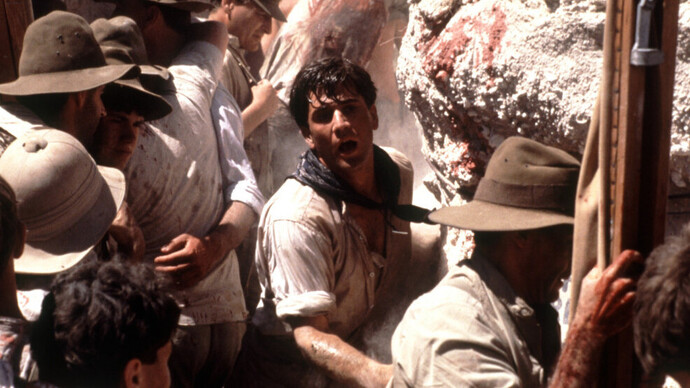 There were a lot of different sides fighting in WWI. It was, after all, an entire world war! We all know about the Central Powers (i.e., Germany, Austria-Hungary, and Turkey) against the Allies (i.e., Britain, France, Russia, Italy, Japan, and the US).
But where does Australia fit into all of that? The Aussies aren't spoken about all that much in the history books, but they were a huge help to their mother country—the UK—in winning the war.
That said, their famous Gallipoli campaign was a huge loss for the Allies. Peter Weir's Gallipoli is a faithful depiction of Australian soldier life during WWI, even if it's less faithful to the events overall.
11. My Boy Jack (2007)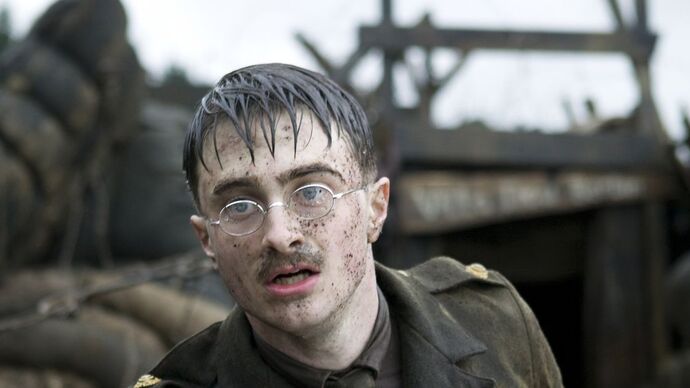 For a guy with good eyesight, Daniel Radcliffe sure sports round spectacles often! Not just in the Harry Potter franchise, but also in My Boy Jack, in which he plays the only son of Nobel Prize-winning British author Rudyard Kipling (who also dons glasses).
The British Army originally rejected John Kipling because of his poor eyesight, but Rudyard (played here by David Haig) used his status to get his son enlisted—which he then regretted come 1915.
My Boy Jack is an overlooked made-for-TV BBC biopic, written by David Haig himself (author of the original play) to a view count of millions on Remembrance Day in 2007.
10. Testament of Youth (2014)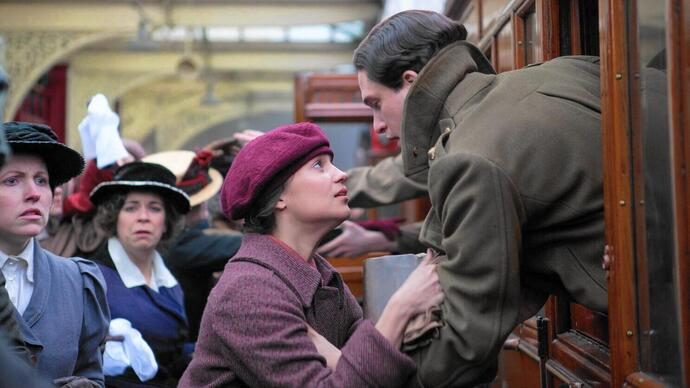 There's no soppy romance as tear-jerking as a war-torn love story. Testament of Youth is one such story, and like most of them, it first began as a novel. Vera Brittain's memoirs illustrate the female experience during WWI, who were still struggling for independence at the time.
Alicia Vikander portrays the nurse who had to abandon her university studies for the war effort, which was the only thing that earned women respect in early 20th century society.
You'd be forgiven for thinking the whole plot is about Vera and her fiancée from the way Kit Harington litters the posters, but there's also a strong feminist aspect to this typical British period drama.
9. War Horse (2011)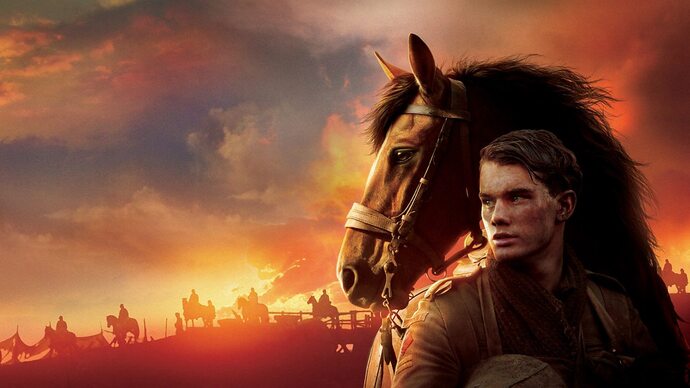 War Horse is one of the few family-friendly war movies—even played in some classrooms as educational—thanks to the approach taken by children's author Michael Morpurgo.
However, that doesn't mean War Horse is just a shallow kids movie! In fact, it was such a huge commercial success that it ushered in mainstream audiences and a Broadway adaptation.
War Horse weaves us through several different lives and subplots in WWI, riding on the back of a farm boy's beloved horse. It feels a little like Marley & Me, except this one takes place in a warzone.
War Horse echoes Erich Maria Remarque's sentiment in the world-famous book All Quiet on the Western Front: "It is the most despicable thing of all to drag animals into war."
8. King & Country (1964)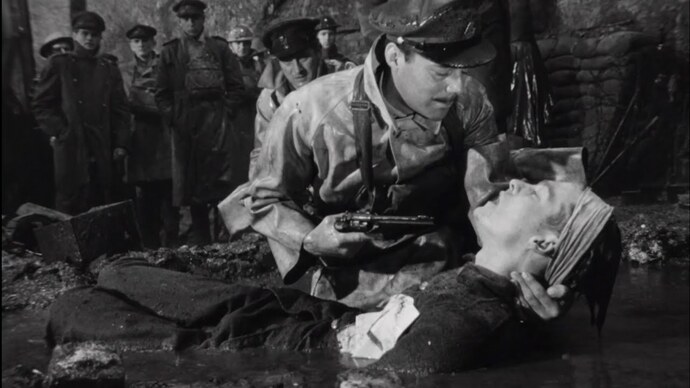 King & Country opens to a British soldier in front of a makeshift military court, standing accused of desertion.
Going for a walk seems like an odd thing to do when your platoon is wiped out. The sheer nonchalance of it feels unfathomable. But who's to say we wouldn't do the same if we were shell-shocked?
Tom Courtenay stars in this humble black-and-white drama as Arthur Hamp, the private whose life is made a spectacle of for morale. Even the most quiet of scenes will freeze you in your seat, not daring to break the tension with the crunch of popcorn.
7. Westfront 1918 (1930)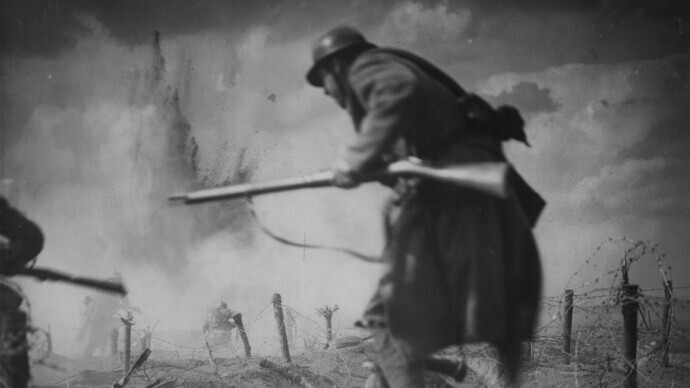 WWI was still pretty fresh for people back when Westfront 1918 released in 1930. And the Second World War hadn't even happened yet, so this film's portrayal is without scrutiny of hindsight.
Westfront 1918 is unbearably bleak, filmed with the air of realism that was prevalent in the New Objectivity movement. Director Georg Wilhelm Pabst is the man most associated with New Objectivity, and his stark war drama was well-received upon release.
Zooming in on the terror of trench life, Westfront 1918 was quickly banned when the Nazi Party rose to power—because it resembled the truth of war too closely for Hitler's liking.
6. Journey's End (2017)
Grab your tissues because this one's a weeper!
Instead of focusing on the historical context of WWI—the battleplans, assassinations, and grand fight scenes—Journey's End dives deep into the psychology of its characters, from a naïvely optimistic newbie to his alcoholic officer not wanting his family to know "how shot I am."
Second Lieutenant Raleigh requests to bunk in his uncle's trench, who's an officer now but, unbeknownst to Raleigh, also plagued by PTSD.
Saul Dibb's heart-shattering character study is based on R. C. Sherriff's 1928 play and has incredible performances by Sam Claflin, Paul Bettany, Asa Butterfield, Tom Sturridge, Toby Jones, and Stephen Graham.
5. Paths of Glory (1957)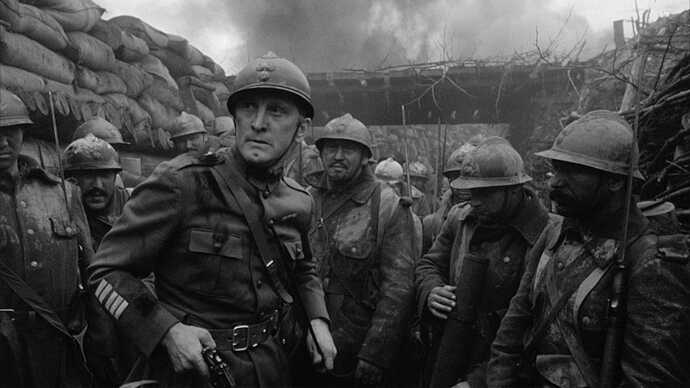 Most war films are, by nature, anti-war films. This is especially true for Paths of Glory, directed and co-written by Stanley Kubrick.
Based on the titular novel by Humphrey Cobb, Paths of Glory takes place in a black-and-white court martial, where Colonel Dax (played by Kirk Douglas) stands accused of cowardice.
Stanley Kubrick was no stranger to controversy. While many of his later movies (including Lolita, Eyes Wide Shut, and A Clockwork Orange) came under fire, Paths of Glory was one of the first ones to do so.
Its anti-military stance and unmarketably "grim" plot meant it was censored or even outright banned in some countries. Nonetheless, it's a movie of sharp expertise—both a technical and directorial feat.
4. 1917 (2019)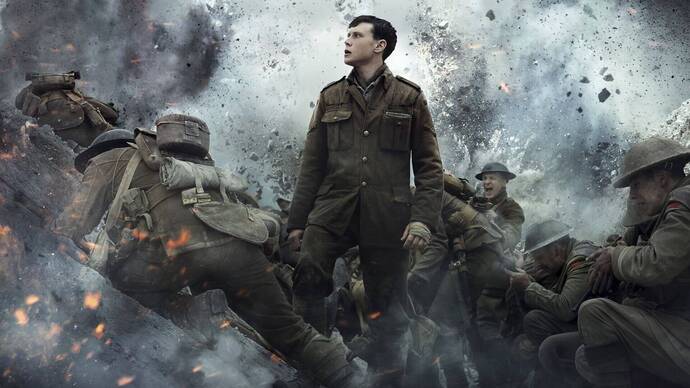 Back in 2019, 1917 reeled in box office sales with its unique selling point: that the entire movie was filmed to appear as one long, continuous take (similar to Birdman from 2014).
Of course, there are a few cuts here and there, but they're all cleanly masked to present the film as one impressive take. More than that, the film itself holds up in its own right, too!
Technicalities aside, 1917 is a keenly acted slice of blood-pumping cinema, thanks to its prestigious ensemble cast that includes George MacKay, Dean-Charles Chapman, Mark Strong, Andrew Scott, Richard Madden, Colin Firth, and Benedict Cumberbatch.
3. All Quiet on the Western Front (2022)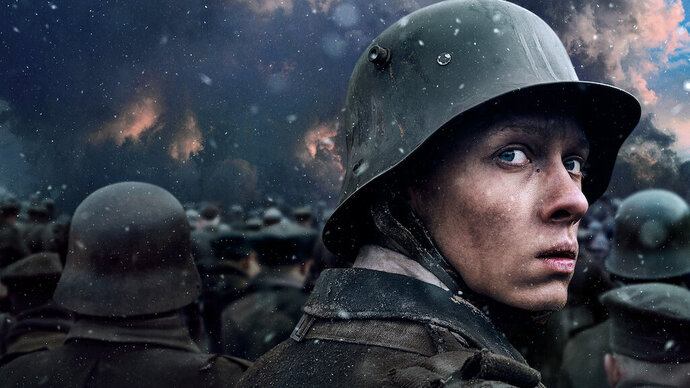 Erich Maria Remarque's classic novel All Quiet on the Western Front has been adapted a few times by now, first back in 1930. It was a risky move to adapt it back then, considering it sympathizes with the German experience in a time when WWII was still brewing.
Lewis Milestone managed to pull it off, and the 1930 version of the film is still lauded to this day. But if you ask me, Edward Berger's modern adaptation on Netflix is even better.
Filmed in its native German language, this take on All Quiet on the Western Front is surprisingly harrowing. Berger shows us the clash between propaganda-fueled expectations and brutal reality, perfectly relaying the mix of blood, boredom, and dread found in Remarque's original tale.
2. Lawrence of Arabia (1962)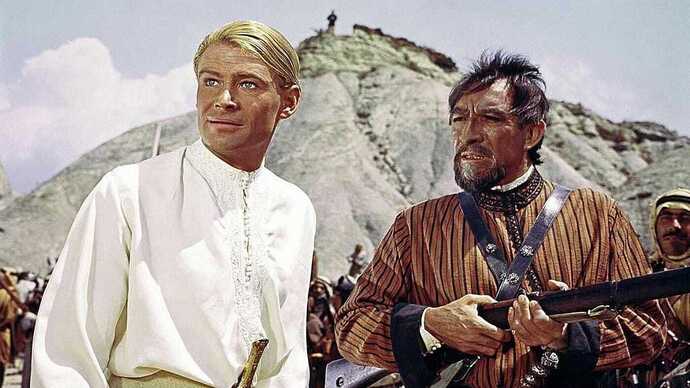 We've looked at the British, German, American, and Australian POVs of WWI... but what about the Ottoman Empire? It's here that British Army lieutenant T. E. Lawrence (played by Peter O'Toole) is caught between loyalty to his homeland and his new Arabian comrades.
Lawrence of Arabia is famously good and famously long, playing for almost four hours of seven-times Oscar-winning screen time.
What's more, David Lean's exotic, action-packed epic is based on a real person (even if he does get a little lost amid the sweeping wide shots). Lawrence of Arabia is a must-watch for any cinephile's list.
1. They Shall Not Grow Old (2018)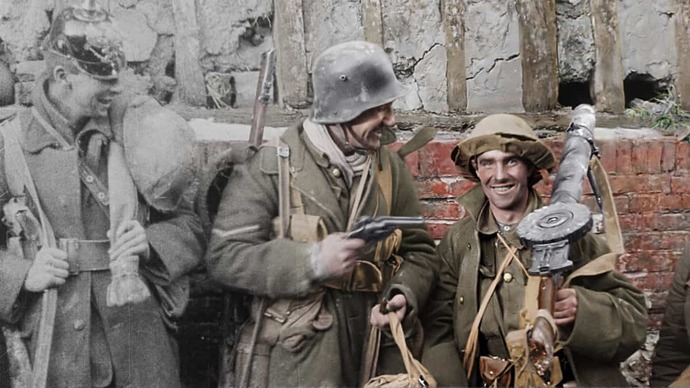 If there's one thing documentarians love, it's war. Not literally, of course! Yet even in a genre as crowded as war documentaries, there's one WWI documentary that really stands out: Peter Jackson's They Shall Not Grow Old. This one is a history and/or film buff's dream.
His debut documentary isn't a factual recounting of events but rather a depiction of the soldiers' experiences of WWI.
Peter Jackson isn't known for doing things halfway. After he changed CGI forever with The Lord of the Rings, he reached another technical milestone using archive footage from the Imperial War Museum.
For the first time in cinematic history, the 100-year-old footage was slowed down and color-graded to bring the past back to life. It's the most personal war movie ever made.