Movies get ranked at the turnstiles by how much money they make. Critics pan or praise them in their reviews. Money and acclaim are the two toughest masters of the business, but the best movies usually come through on both.
Yet, while theatrical movies get all the attention and spotlight, TV movies are often ignored, neglected, and forgotten—even when they're good enough to upstage many of the films released in theaters.
Here are some of the best made-for-TV movies of all time. Your tastes may naturally differ, but these TV movies are still worth a watch!
15. Bad Education (2019)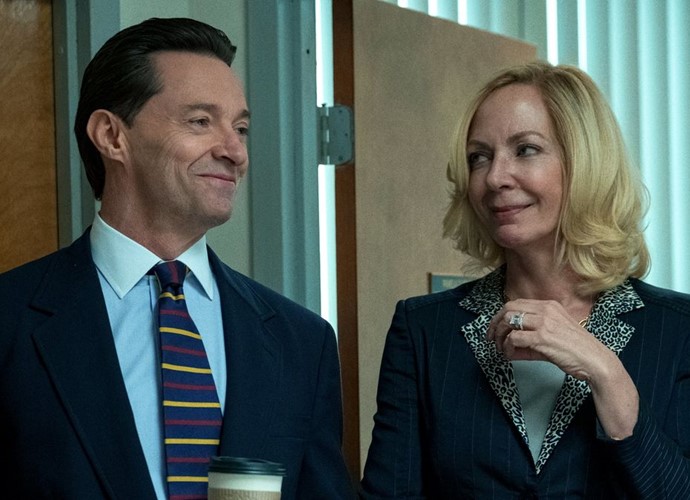 Based on a true story, Bad Education finds Hugh Jackman in an against-type role as Frank Tassone, a highly successful school superintendent who's responsible for making Roslyn High School into one of the top schools in America. But underneath that success is a darker secret.
Jackman excels as Tassone, acting slimy and smug at every moment. He and Allison Janney make up for a fun scheming duo, bringing irony to the real-life drama. And as an indie film that premiered on a premium cable channel, it stands out from the crowd.
14. Brian's Song (1971)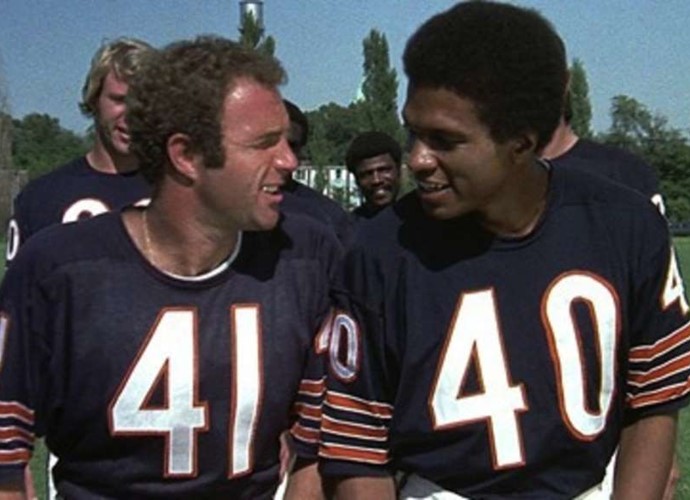 Here's another real-life-story-turned-TV-movie. The friendship between Chicago Bears players Brian Piccolo and Gale Sayers broke through the racial barriers of the time and shook the world of sports.
Brian's Song chronicles their bond as well as their successes, leading up to Piccolo's eventual death from cancer.
As well as being an eye-opening portrait of racial disparity in 1970s America, Brian's Song is a heartfelt drama about compassion and resilience. James Caan and Billy Dee Williams work splendidly with each other, making the central friendship resonate.
13. Conspiracy (2001)
The origins of one of the most horrifying tragedies in history is uncovered in Frank Pierson's television film Conspiracy.
Set during the 1942 Wannsee Conference, the film follows the architects of the Holocaust—Reinhard Heydrich (played by Kenneth Branagh) and Adolf Eichmann (played by Stanley Tucci)—and their states of mind during the infamous meeting.
More of a character study than a rundown of events, Conspiracy uncovers the bearings, tactics, and opinions of the SS officers in achieving their plans. Tense and unbelievable, it's a true cautionary tale.
12. Gia (1998)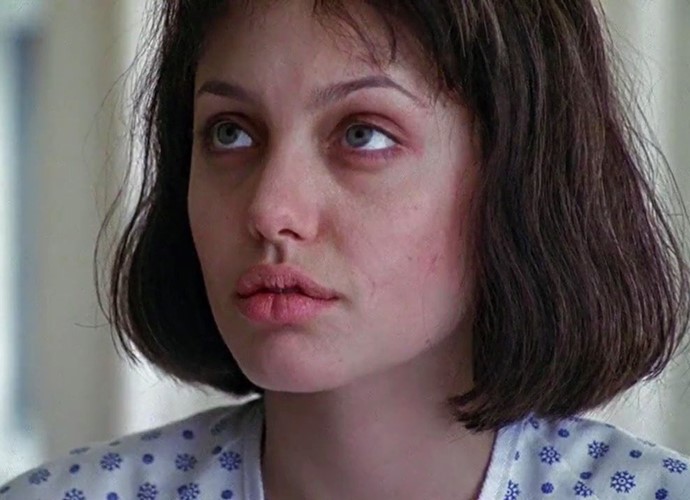 Before she won her Oscar, Angelina Jolie claimed her SAG award with 1998's Gia. In it, she plays the titular Gia Carangi, one of the first known supermodels with an impressive profile.
The film traces Gia's roots, then builds up towards her success, then her eventual downfall due to drug addiction.
Jolie is absolutely impressive as Gia, living her carefree way of life from one thrill to the next. She's trapped in that cycle of excitement, which causes her to give into her worst impulses. Yet, Gia is a film that honors her humanity with grace and affection.
11. Threads (1984)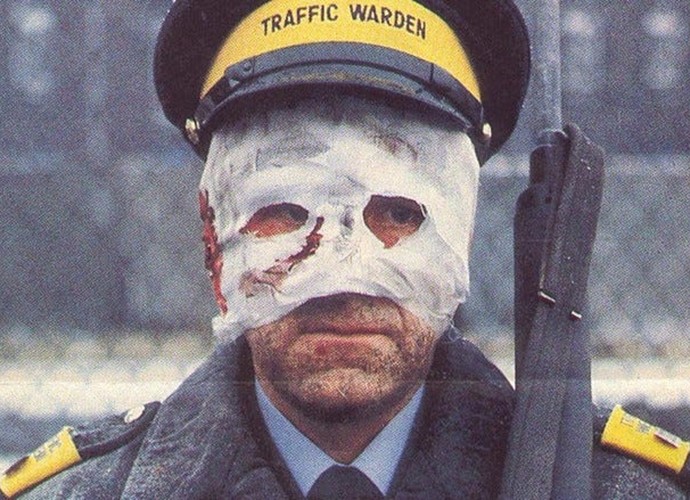 To truly understand the paranoia over nuclear warfare during the 1980s, we highly recommend watching Threads.
This British-Australian production imagines a scenario where the confrontation between the US and the USSR escalates, resulting in ruin to cities and towns and destroying entire sectors of society.
More importantly, it holds nothing back in depicting the consequences of war. By focusing on a struggling family, the effects of war end up all the more horrifying. Like The Day After (also on this list), Threads is stirringly effective in its nightmarish version of a post-nuclear world.
10. You Don't Know Jack (2010)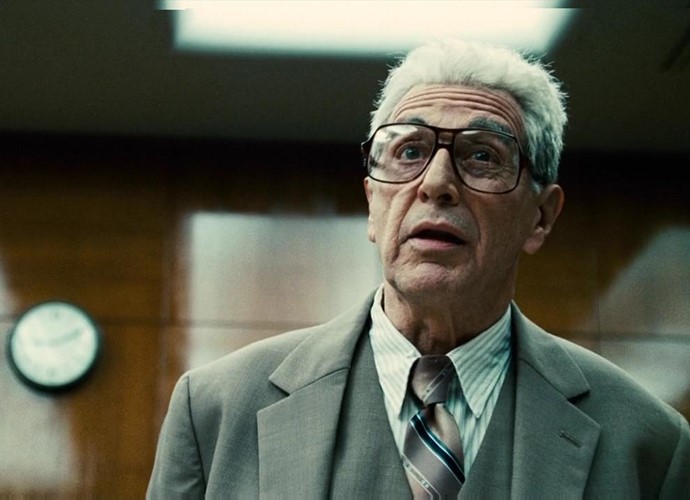 Looking back through his filmography, Al Pacino seems bound to play criminal masterminds for HBO. Arguably, his best one is his take on notorious pathologist Dr. Jack Kevorkian in You Don't Know Jack.
Dubbed as "Dr. Death," Kevorkian was known for assisting 130 patients—who were mostly ill or disabled—in ending their own lives.
No shred of sympathy or humanity can be seen in the eyes of Pacino's Dr. Kevorkian, but his chilling murder spree easily adds to our collective societal obsession with true crime murder stories.
With a cast that boasts John Goodman, Susan Sarandon, and Danny Huston, You Don't Know Jack is a haunting dissection of a killer.
9. Deadwood: The Movie (2019)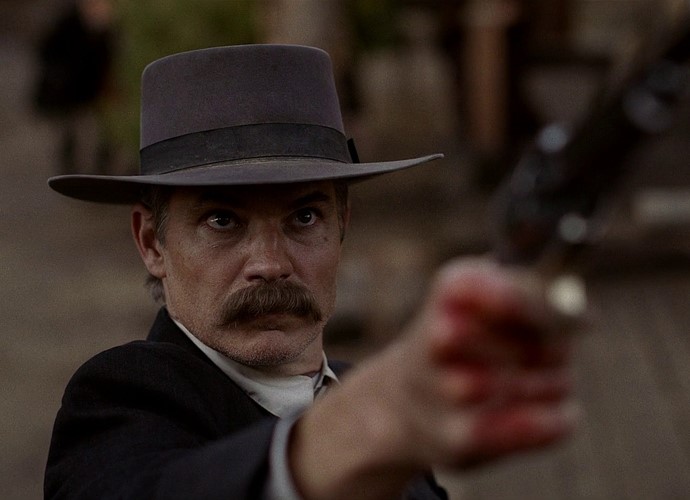 Deadwood: The Movie is a Western film that caps off the critically acclaimed HBO TV series that ran for three seasons. On screen, the story resumes ten years after the events of the show and wraps up all the loose ends and unfinished plots, so watch Deadwood first!
But even if you can't, you might go ahead and meet Sheriff Seth Bullock (played by Timothy Olyphant) and the ultra charismatic anti-hero Al Swearengen (played by Ian McShane) who are both at the center of it all in the frontier town of Deadwood.
There's something to be said about any TV movie that holds a 98% approval rating on Rotten Tomatoes. If anything, it brings into question why the show was canceled in the first place!
8. Behind the Candelabra (2013)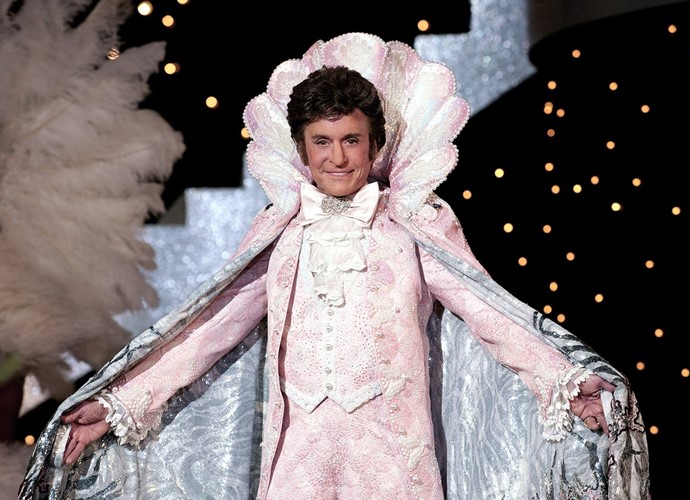 Steven Soderbergh's Behind the Candelabra is a finely detailed biographical look at the romance between American showman Liberace and 22-year-old Scott Thorson during the 1980s.
On screen, you have the brave pairing of Michael Douglas and Matt Damon to take you through their stormy six-year relationship.
Liberace was an enigma and Soderbergh takes an intimate approach to his highs and lows, but it's the excellent performances from the two stars that effectively pulls you into this complex story.
7. Temple Grandin (2010)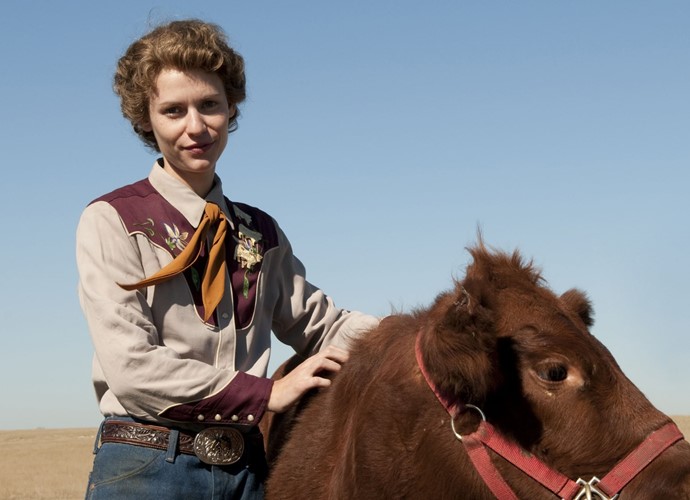 If you're looking for an inspiring TV movie, Claire Danes's turn in Temple Grandin will certainly do it. This remarkable film is based on the true story of an autistic girl who becomes a unique advocate for the humane treatment of livestock in America.
This biographical portrait will bust down all your stereotypical ideas of autism. More than that, it's a fantastic lesson on how a big heart can make a big dent in the world and how we treat our animals for food.
6. 61* (2001)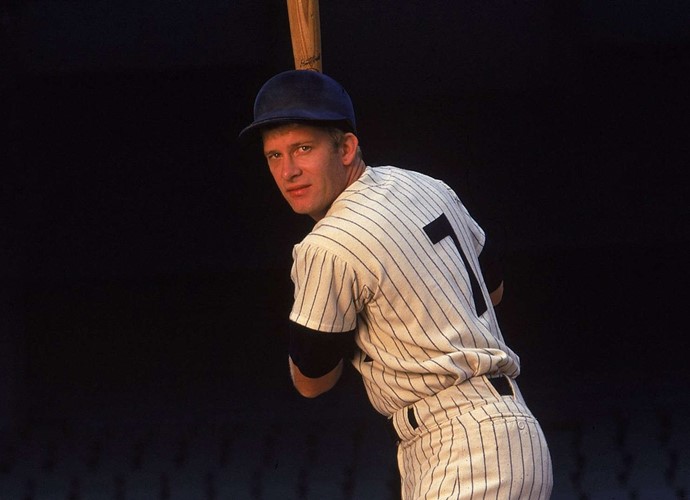 It's time to lighten up and play—and what better way than to sit back and enjoy a sports rivalry that defined baseball?
In 61*, Roger Maris (played by Barry Pepper) and Mickey Mantle (played by Thomas Jane) chase Babe Ruth's single-season home run record of 60 that stands unbroken since 1927. Who will get there first?
Directed by Billy Crystal, his passion for the subject shines through from behind the lens. The film hit a home run for the best nonfiction baseball film of all time, at least according to critics!
5. Pirates of Silicon Valley (1999)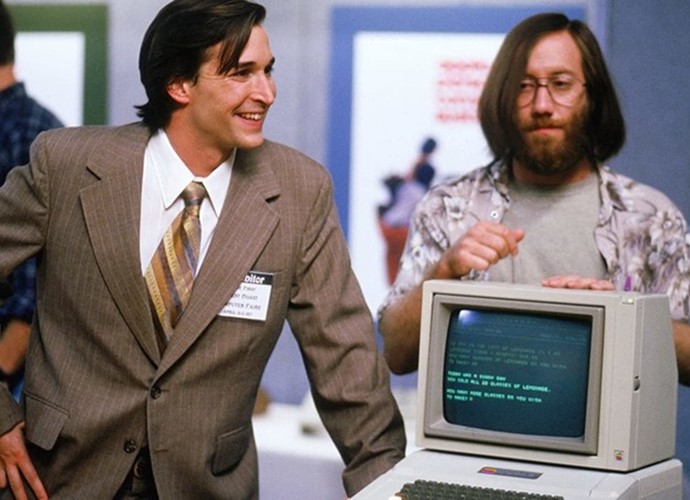 Pirates of Silicon Valley is a television movie for geeks and entrepreneurs. This semi-biographical tale is basically the history of Apple and Microsoft in under two hours, exploring the impact that Bill Gates and Steve Jobs had on modern computing.
Fair warning: Pirates of Silicon Valley is primarily a character study, so it isn't entirely historically accurate. But it does underline the ruthless business drive that's often needed to change the world.
4. If These Walls Could Talk (1996)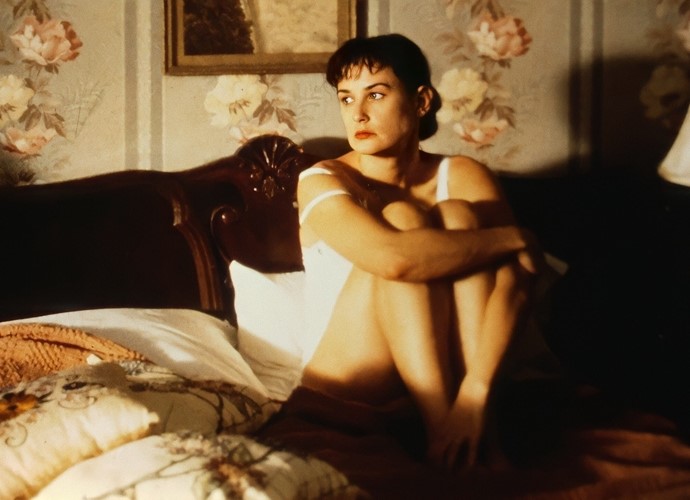 This made-for-cable-TV movie was a surprise hit and became the highest-rated movie in HBO's history. If These Walls Could Talk uses three stories set across different eras to examine abortion issues and how changing mores affect moral decisions down the years.
Featuring one of Demi Moore's best performances, If These Walls Could Talk is educational on one hand and emotional on the other, and that incredible blend makes it a definite must-watch.
3. The Day After (1983)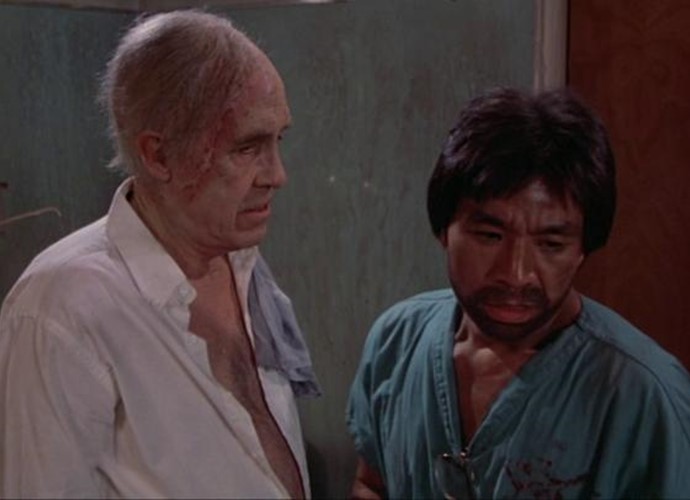 There have been many nuclear apocalypse films since The Day After came out in 1983, but none of them have a voice like The Day After.
When the Cold War was at its peak, this film stoked the fears of mutually assured destruction and nuclear winter in the United States.
Its bleak, documentary-like realism and depressing sobriety made it a TV moment in the 1980s. It's said that advertisers were so startled, the movie didn't even make any money.
But The Day After earned record-breaking ratings, with viewership touching 100 million eyes (including the White House). It's still the most-watched TV movie broadcast in history, and it's still a reminder that the dangers of nuclear war haven't fully gone away.
2. All Quiet on the Western Front (1979)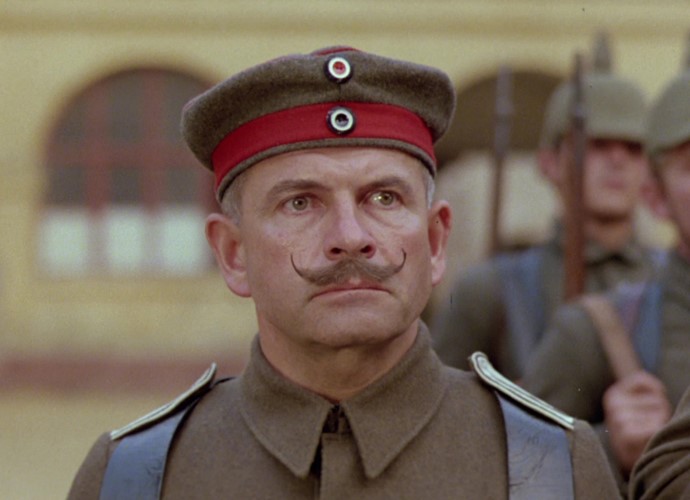 Based on Erich Maria Remarque's critically acclaimed book, All Quiet on the Western Front has been adapted to film three times.
The original pre-Code feature film from 1930 won Academy Awards for Best Director and Outstanding Production. The most recent remake from 2022 won Academy Awards for Best International Feature Film, Best Original Score, Best Production Design, and Best Cinematography.
And yet, as fantastic as those two films are, the made-for-TV version by Delbert Mann in 1979 is arguably the best of the trio.
The classic anti-war drama depicts a young German soldier in World War I who goes through the soul-destroying horrors of life on the frontlines and his gradual disillusionment at the waste that such conflict brings.
The book is one of the best war novels of all time, and the TV movie is a fine adaptation of that classic tale.
1. Duel (1971)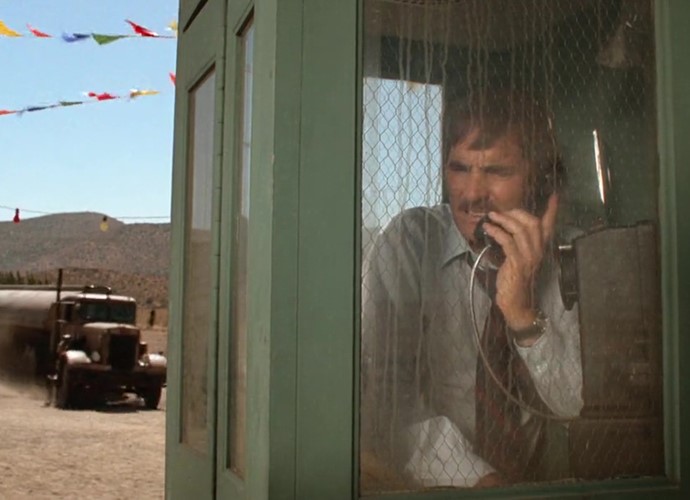 It's always interesting to watch the early works of filmmakers whom we consider legends today. Not many know about Duel, the TV movie that was likely the catalyst for Steven Spielberg's later successes.
This gripping action-thriller can be thought of like a monster movie where the beast is a tailgating Peterbilt 281 semi-truck intent on tormenting the protagonist after he overtakes the truck on the highway.
It's a simple premise that turns the idea of road rage into a horror cult classic. If you love thrilling car chases, especially the kinds that appear in films like Mad Max: Fury Road, then you must watch Duel!