Baseball has always been there as a form of escapism during America's darkest periods, from the Civil War to the Great Depression. It's no wonder why so many consider it to be America's Pastime, with some even calling it the national sport of America.
So, is it any surprise that there have been so many baseball movies made over the decades? More than any other sport, it's the magic of baseball that Hollywood keeps going back to.
Here are my picks for the best baseball movies of all time, which explore the sport from all kinds of angles across all genres.
15. Mr. 3000 (2004)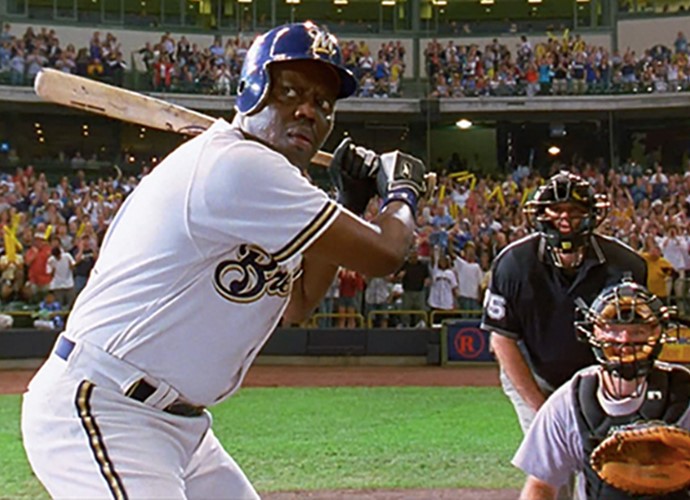 Mr. 3000 stars Bernie Mac as Stan Ross, a former Major League Baseball player who immediately retired upon hitting his 3,000th hit. However, years later, he learns there was a clerical error and he actually only made 2,997 hits, which also prevents him from the Baseball Hall of Fame.
Now, at the far-past-his-prime age of 47 years, Stan Ross wants to attempt a comeback and earn his 3,000th hit.
At the end of the day, Mr. 3000 is a simple comedy, so don't expect a lot of deep meaning or inspiration. But it is very entertaining! Especially with funny and touching performances by Bernie Mac and Angela Bassett.
14. Rookie of the Year (1993)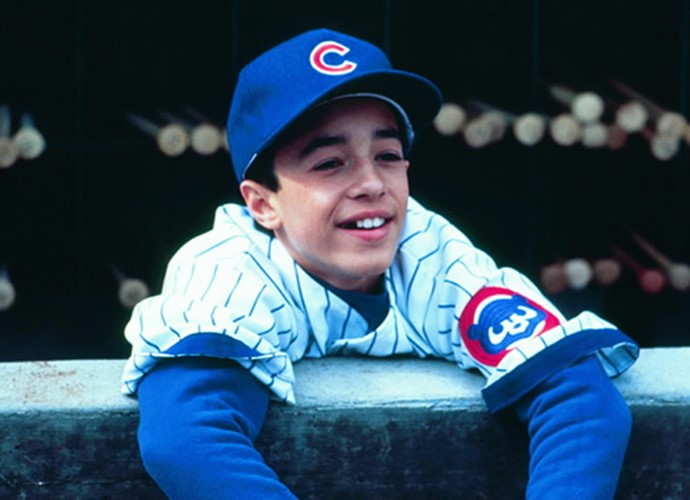 Despite mixed critical reviews, I've always thought of Rookie of the Year as one of the most underrated sports movies ever made.
This is the tale of young Henry Rowengartner (played by Thomas Ian Nicholas) who dreams of playing in the Major League. He breaks his arm while catching a stray ball, which heals in a weird way that allows him to pitch extremely fast balls.
It's a ridiculously fantastical premise, but that doesn't stop Rookie of the Year from being an absolute joy to watch.
13. Angels in the Outfield (1951)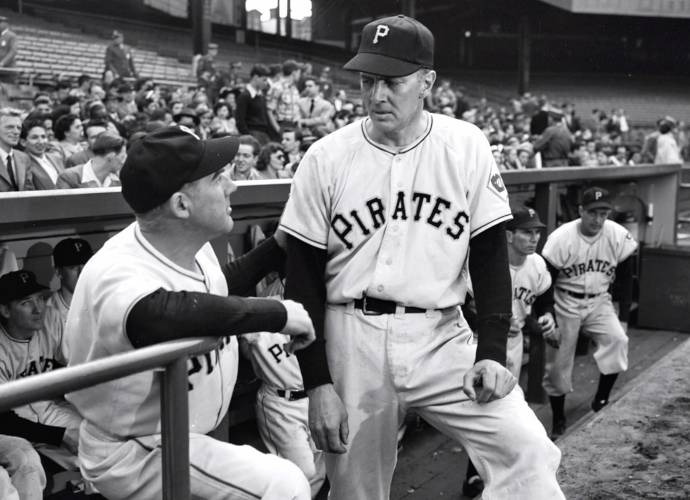 You've probably heard about Angels in the Outfield as the 1994 movie starring Danny Glover, Tony Danza, and Joseph Gordon-Levitt. But did you know that one was actually a remake of a 1951 film? The original is a classic and the one I recommend watching.
Angels in the Outfield centers on the Pittsburgh Pirates, who are suffering from a demoralizing losing streak, with a local reporter named Jennifer Paige (played by Janet Leigh) blaming their losses on the team's abusive manager Guffy McGovern (played by Paul Douglas).
Soon enough, McGovern starts hearing the voice of an angel, who promises to help him win if he reforms his ways and becomes a better leader for his team. There's a bit of magical realism here, but the end result is a story that's as uplifting as it is entertaining!
12. 42 (2013)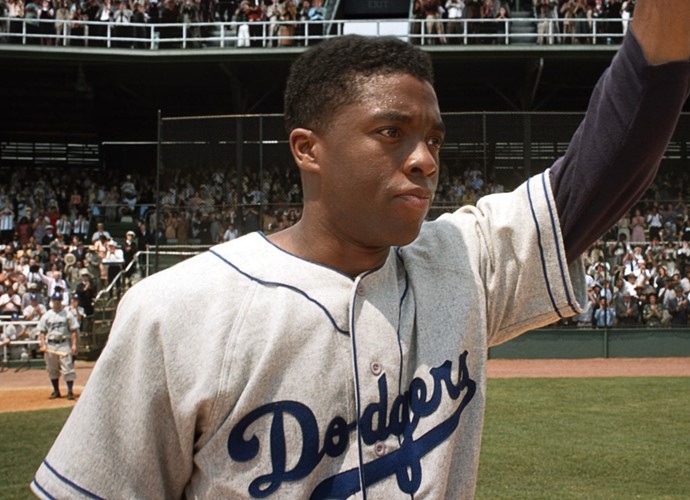 The late great Chadwick Boseman is Jackie Robinson, who was the first black athlete to play in Major League Baseball. He's especially known for dealing with the prejudice and racism that plagued MLB at the time.
The film 42 leans on the impact and legacy of this iconic player. While it isn't the densest exploration of racism in baseball, Boseman's performance and Harrison Ford's proud turn as Branch Rickey are what make this an inspiring watch to this day.
11. Eight Men Out (1988)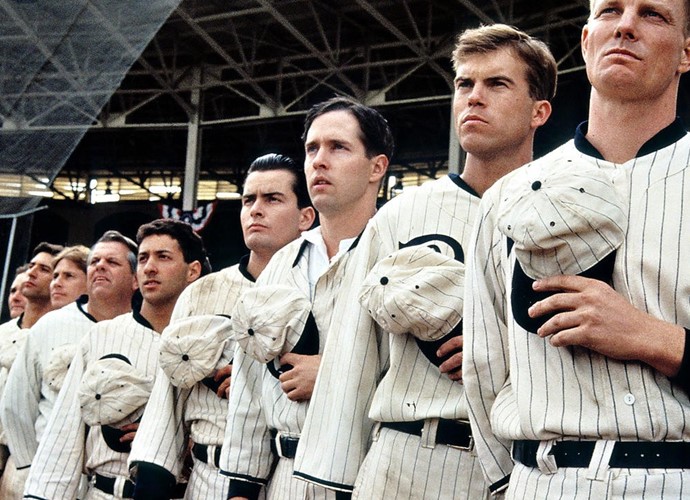 Not everything in baseball is innocent; sometimes, it's filled with corruption and crime. Eight Men Out sums up the Black Sox Scandal, where eight members of the Chicago White Sox colluded with gamblers to lose the 1919 World Series.
Starring John Cusack, David Strathairn, and Michael Rooker as several of the eight players indicted, the film dives into the shady and dangerous world that lurks beneath the MLB. As a drama, it's a starkly disheartening example of the phrase "the mighty have fallen."
10. Sugar (2008)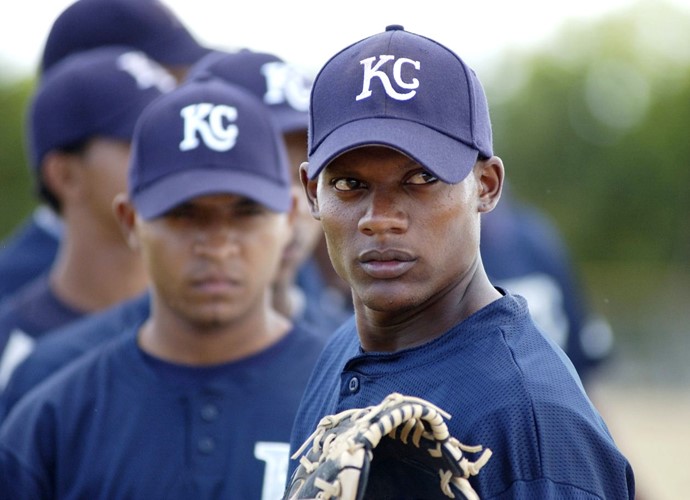 More than a decade before Anna Boden and Ryan Fleck turned heads with Captain Marvel, this director pair gave us Sugar, a story about a pitcher named Miguel "Sugar" Santos (played by Algenis Perez Soto) who grapples his way to become part of the big leagues.
Like any great underdog story, Sugar's journey is more than inspiring, but never in a vapid or saccharine way. Sugar remains grounded in realism, especially in its handling of Sugar's Dominican ethnicity, and it earns its place as a representative of minorities who have baseball dreams.
9. The Natural (1984)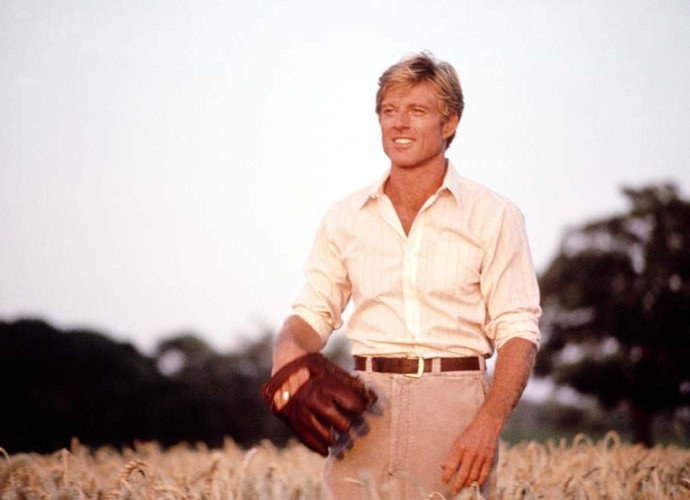 Directed by Barry Levinson and starring Robert Redford, The Natural centers on a middle-aged man named Roy Hobbs who discovers a natural talent for baseball. Hobbs uses his newfound gift to launch a career in the MLB, overcoming tall odds, doubts, and critics.
You can think of The Natural as Forrest Gump with baseball, but that's a bit unfair because The Natural came out a decade before Forrest Gump! While sentimental, it's more heartwarming than its novel source material, and it's a feel-good portrait of America's enduring pastime.
8. The Rookie (2002)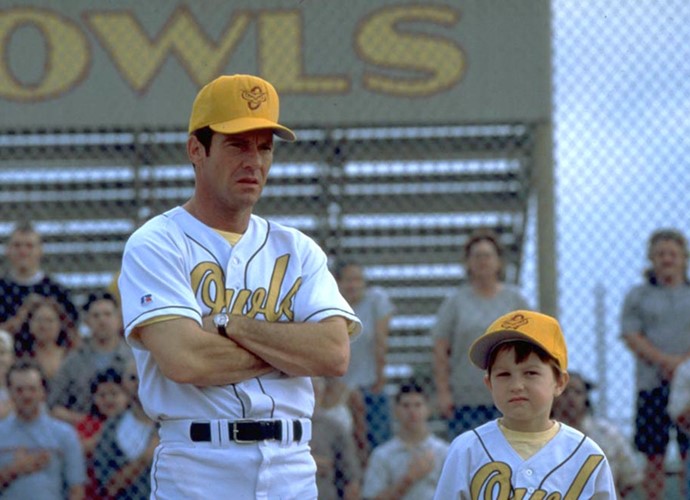 Not to be confused with the aforementioned Rookie of the Year, John Lee Hancock's The Rookie revolves around the story of Jim Morris (played by Dennis Quaid), a middle-aged man who enters the MLB at the unusual age of 35 despite his limitations.
However, his intentions are noble and deliberate if naïve: he wants to inspire his high school team and prove himself to his family.
Jim Morris was an actual professional baseball player and his journey through the MLB remains remarkable. Dennis Quaid brings the man's story to life in a way that's encouraging for baseball players and fans, young and old. It's truly an inspiring baseball underdog story.
7. Moneyball (2011)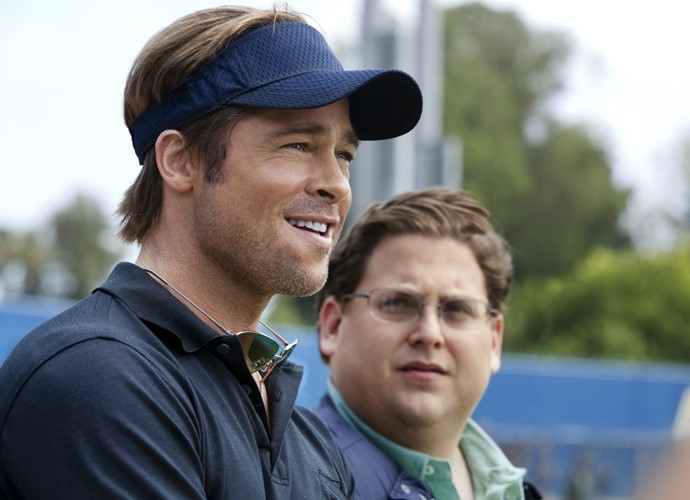 Moneyball is a baseball movie that's less about the action on the field and more about the action behind-the-scenes.
Brad Pitt plays Billy Beane, the manager of the Oakland Athletics who finds himself in a real jam when his three star players are slated to leave the team. With minimal funds, he needs to do what he can to rebuild his team into one that can compete in the upcoming season.
With a screenplay by Aaron Sorkin, it's no wonder that Moneyball has become something of a cult classic. In addition to Brad Pitt's fantastic performance, there's Jonah Hill who brings a lot of levity to the film in a way that elevates it from good to great.
6. Field of Dreams (1989)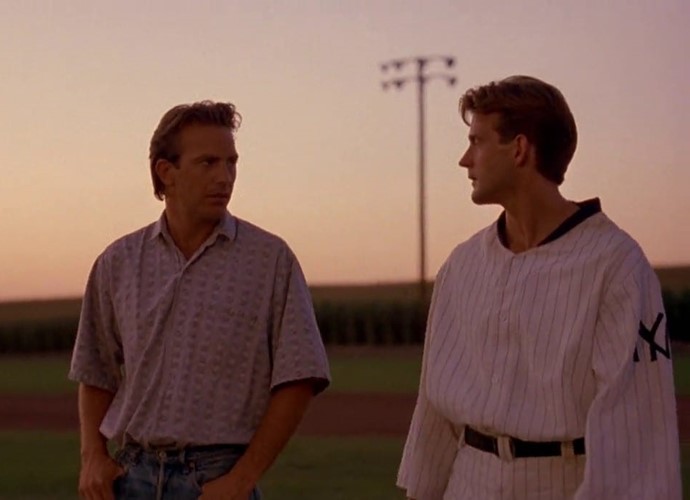 If you've only seen one baseball movie in your life, it was probably Field of Dreams. This is a classic in the world of sports movies that continues to hold up incredibly well even now.
The all-star cast of Kevin Costner, Amy Madigan, James Earl Jones, Ray Liotta, and Burt Lancaster all deliver incredible performances, and the compelling plot will suck you in.
"If you build it, they will come" has grown into a line that transcends sports movies, and I'm almost certain you've heard it before even if you didn't know where it came from.
5. The Bad News Bears (1976)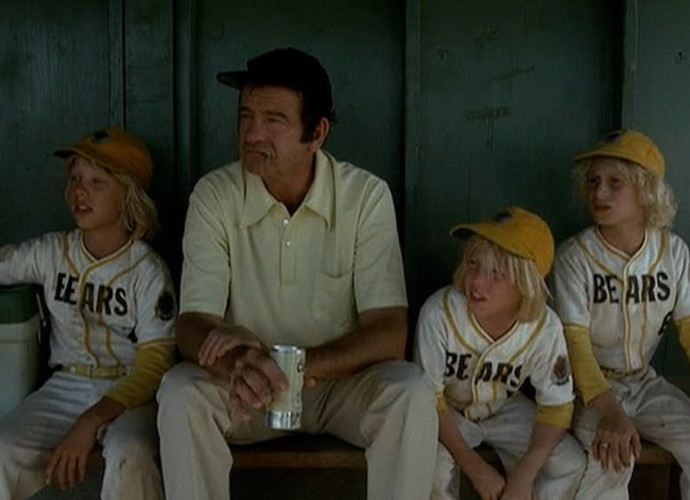 The Bad News Bears is so awesome! The title may sound like a dumb kids movie, but trust me: this film is way better than you'd expect.
Walter Matthau stars as Morris Buttermaker, an alcoholic pool cleaner who used to be a minor league pitcher. He's brought on to coach the Bears, a youth baseball team comprised of misfits who were excluded and shunned by other competing teams.
I can't even tell you how many times I've watched this incredible film about a struggling baseball team of kids and their coach. It's a formula that's been done over and over again in sports movies, but this one really popularized the concept because it did it so successfully.
4. A League of Their Own (1992)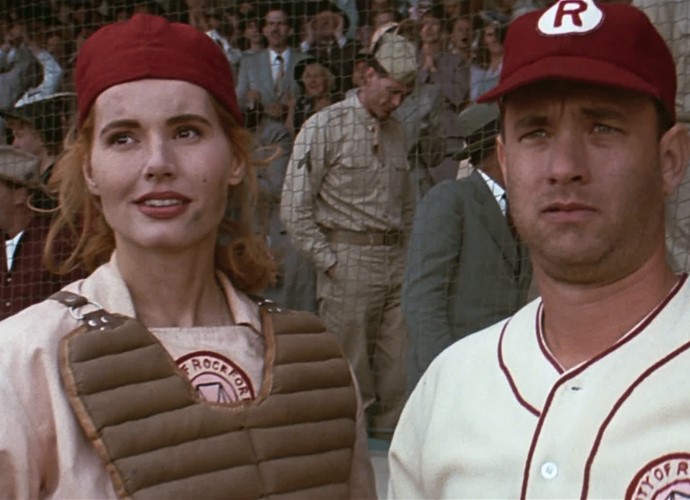 A League of Their Own is all about one brief moment in history when women's baseball was at the forefront of American culture: during World War II, when all the men were away fighting the Nazis.
It's not based on a true story—though the league they played in actually existed—but A League of Their Own still tells an incredibly interesting tale that tugs on your heartstrings nonetheless.
Tom Hanks is incredible in his role as the coach, and Geena Davis, Madonna, Rosie O'Donnell, and Lori Petty all excel in their roles, too.
3. The Sandlot (1993)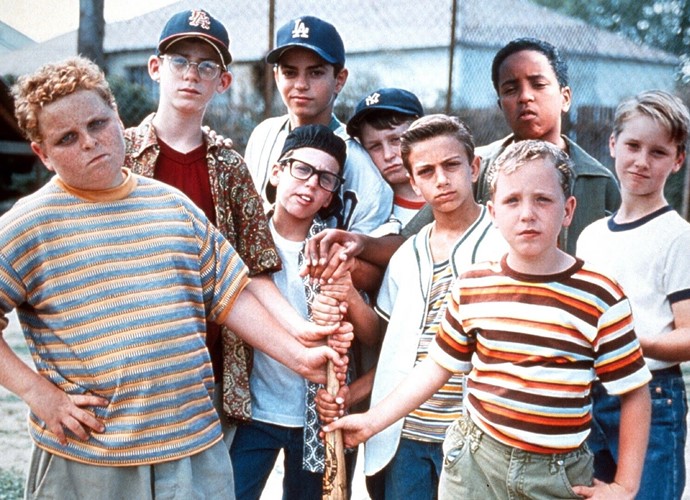 The Sandlot isn't just a great baseball movie, but one of the more iconic films to come out during the 1990s. This one isn't about professional baseball—like most of the other movies on this list—but about a group of kids having fun playing baseball in their local sandlot.
Of course, they run into some issues while playing, which lead to all kinds of shenanigans. The Sandlot is a gem of a movie that both sports fans and people who've never watched a single sport can enjoy alike.
2. Major League (1989)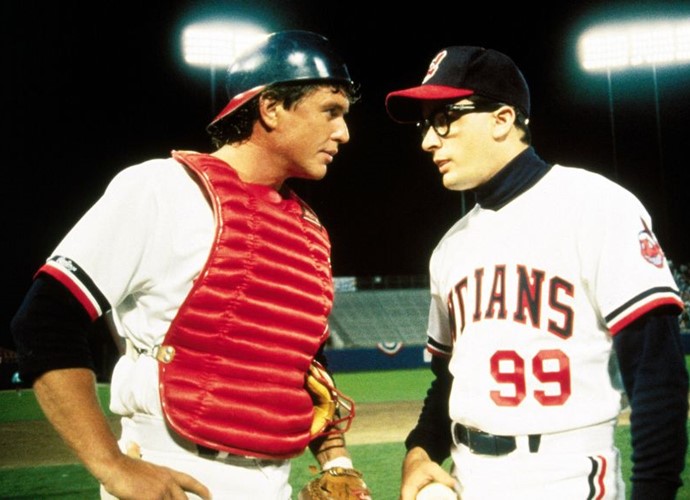 I may not be ranking it at the very top of this list, but Major League is easily my personal favorite baseball movie of all time.
The film covers an entire regular season of baseball from the point-of-view of the Cleveland Indians. But this isn't your typical MLB movie!
When Rachel Phelps inherits the team from her late husband, she wants out—and the only way to do that is to make sure the team's season attendance falls below a certain level. Thus begins her scheme to make the Cleveland Indians into the worst team in the MLB.
Major League stars a few notable names, including Tom Berenger, Charlie Sheen, Rene Russo, Wesley Snipes, and Dennis Haysbert. It's funny, emotional, entertaining, and one of my favorite sports flicks ever.
1. Bull Durham (1988)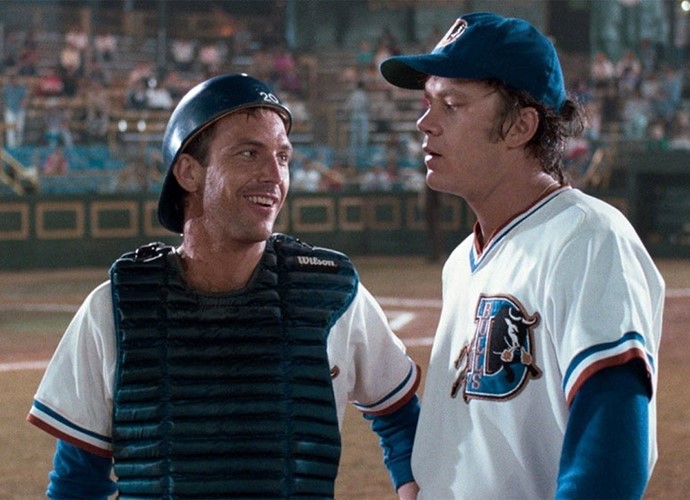 You don't often see a sports film that takes shape as a romcom, but that's one of the many aspects that make Bull Durham stand out.
Written and directed by Ron Shelton, Bull Durham is based on his own experiences in minor league baseball. In this case, the film centers on the minor league team Durham Bulls, based in North Carolina.
Kevin Costner is no stranger to sports movies, and he leads Bull Durham as "Crash" Davis, a former pro player who's hired to prepare a rookie pitcher for the major leagues. Things get complicated when a groupie (played by Susan Sarandon) romances the two of them.