The bonds of sisterhood are unlike any other in the family unit. Sisters can be jolly, encouraging, humorous, strong, rebellious, serious, intelligent, or all of the above at the same time!
In cinema, sisters often exist as clichés to complicate the plot in one tropish way or another. But there are also films that center on sister protagonists, resulting in fresh narratives that are uniquely captivating.
Here are my picks for the best movies about sisters as well as friendships that are so strong that they basically edge into sisterhood. Blood related or not, a sister is a sister and they all count in my eyes!
15. Frozen (2013)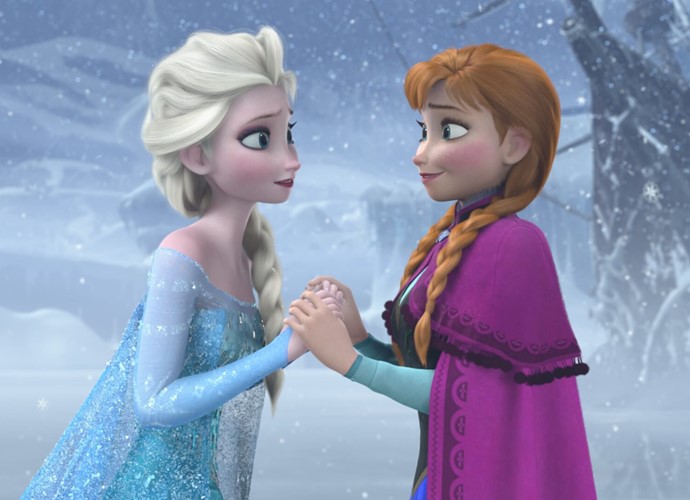 Frozen is more than just the hit song "Let It Go." At its heart, we find a powerfully touching story about sisterhood.
The bond between Elsa and Anna is unbreakable, with both of them expressing unconditional love in their own ways that are true to their individual strengths but ultimately for the good of their relationship.
Anna is a brash yet compassionate princess while Elsa is a reserved yet persistent leader. Together, they journey and grow into more mature versions of themselves while rescuing their home from eternal winter and reconciling with their family's heritage.
14. The Sisterhood of the Traveling Pants (2005)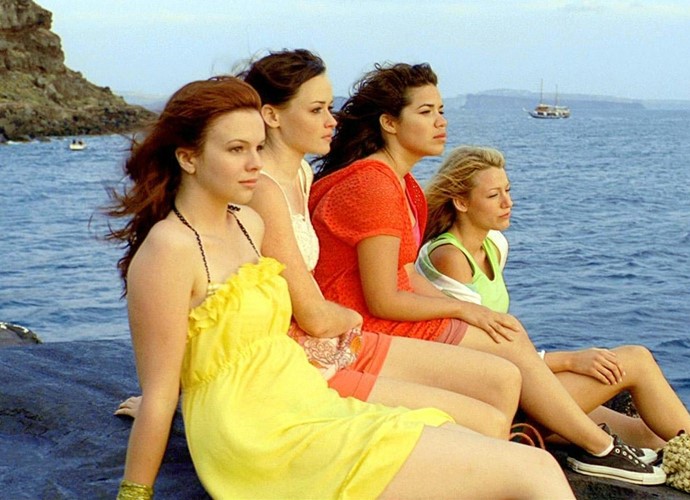 Based on the best-selling novel, The Sisterhood of the Traveling Pants follows the adventures of four teenage friends who are spending their first summer apart. To keep their bond tight, they agree to take turns sharing a pair of jeans that fits them all.
This chick flick is hard to resist, mainly thanks to the irresistible quartet of characters. Each has her own identity to embrace: Bridget is the mother hen, Carmen is the artistic one, Lena is the fierce rebel, and Tibby is the kind type. Together, their sisterhood stands the test of time.
13. The Parent Trap (1998)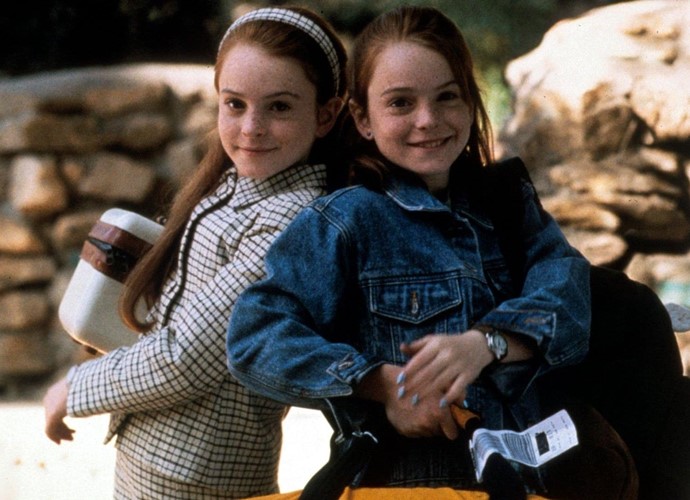 The Parent Trap is a classic that puts a cute spin on an oft-used trope: two twins who live in different countries and social statuses end up swapping places in order to experience what life is like for the other.
The family-friendly gags and Lindsay Lohan's timeless charm are what elevate the 1998 version above the even-older 1961 version. Even as a 12-year-old child actor, Lohan had the talent to bring freshly memorable energy to long-lost twins Annie and Hallie.
Annie and Hallie are polar opposites—one is prim and posh while the other is down-to-earth—but they both come to terms with their differences and their lost bond. It's a fun, nostalgic trip.
12. Hocus Pocus (1993)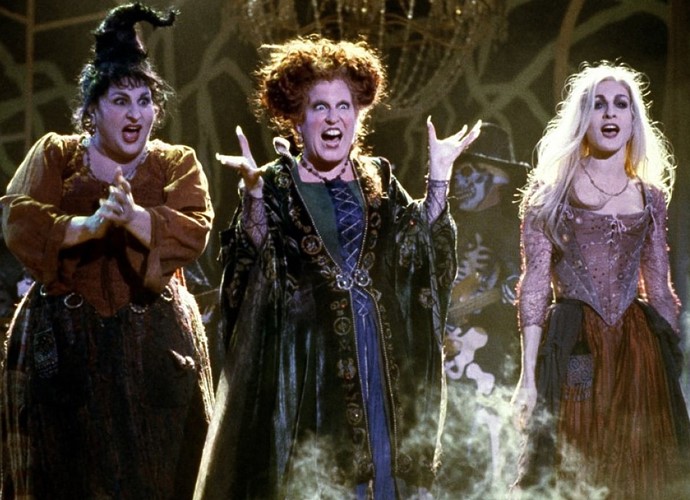 How about a sisterhood movie that also happens to be a perennial holiday favorite? Hocus Pocus is a cult classic for good reason. Sure, it's wacky and a bit cheesy, but it embraces the spirit of Halloween so perfectly!
None of its success would be possible without the bewitchingly unforgettable Sanderson sisters. Bette Midler's Winnie is a force of nature, Kathy Najimy's Mary is nasty, and Sarah Jessica Parker's Sarah is a siren who's hard to resist.
The trio will do whatever it takes to regain their youth and live forever, even if it means going over the top and attacking children. Hocus Pocus is a lot of silly fun, and the Sanderson sisters never fail to put a spell on us come Halloween every year.
11. Pride & Prejudice (2005)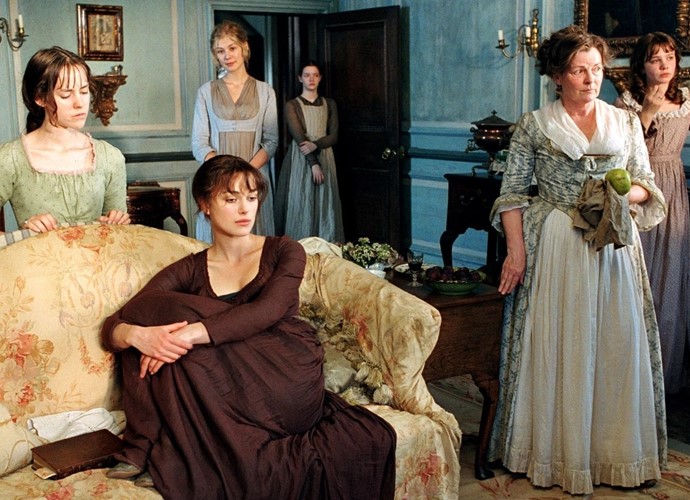 So many of Jane Austen's novels have been adapted into film, but the most adapted has to be Pride & Prejudice. This tale of a countryside lady who's torn about her relationship with a charming upper-class man is a timeless classic that simply continues to live on.
The 2005 version is perhaps the most popular one, with Keira Knightley as Elizabeth Bennet and Matthew Macfadyen as Mr. Darcy.
Despite the romance, never forget that Pride & Prejudice is a sister-centric story full of familial tension and the social pressures that are placed on the Bennet sisters. While their five paths aren't equal, they help to mirror Elizabeth's own journey of persevering compassion.
10. Girls Trip (2017)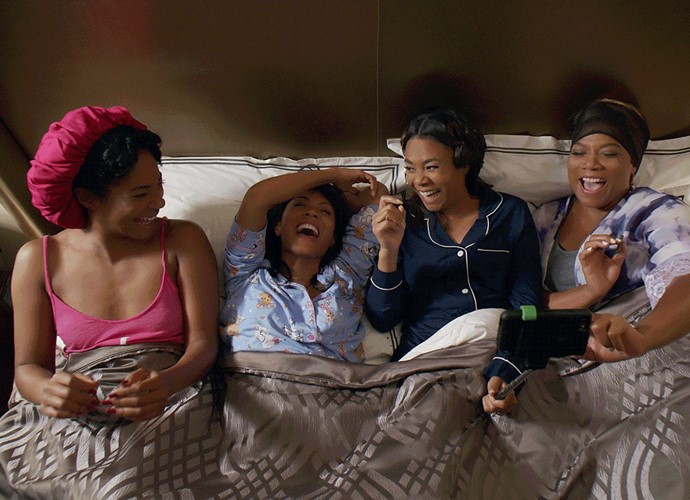 Girls Trip gives us the Flossy Posse! This girl group is comprised of the ruthless Ryan (played by Regina Hall), the gossipy Sasha (played by Queen Latifah), the uptight Lisa (played by Jada Pinkett Smith), and the party girl Dina (played by Tiffany Haddish).
These girls know how to have a riotously good time in New Orleans, what with all their drinking and brawling. Granted, their partying hijinks don't always end up well for them, but no one can deny that they're a fun pack of girlfriends who are tighter than most sisters are.
If you're looking for a film about female friendships that transcend blood relation, this is the one to watch. Rest assured that no one is ever left behind when on a trip with the Flossy Posse.
9. What Ever Happened to Baby Jane? (1962)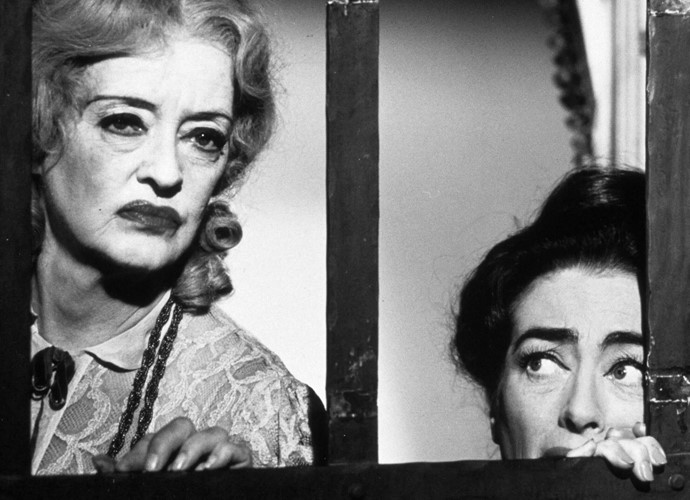 What Ever Happened to Baby Jane? is a bit of a hard one to include when you consider the behind-the-scenes issues that eventually blew up into the infamous feud between Bette Davis and Joan Crawford.
Even so, What Ever Happened to Baby Jane? is still a story about sisters, and it's a darn good one. In this film, an aging child star Baby Jane (played by Bette Davis) plots to get rid of her wheelchair-bound sister Blanche (played by Joan Crawford).
Both ladies are on the cusp of irrelevance, but Jane is more ruthless in her ambitions. The result is a thrilling battle of wits between a psychotic woman and her sister, which went on to inspire many other psychological thrillers starring two persistent ladies fighting for control.
8. My Neighbor Totoro (1988)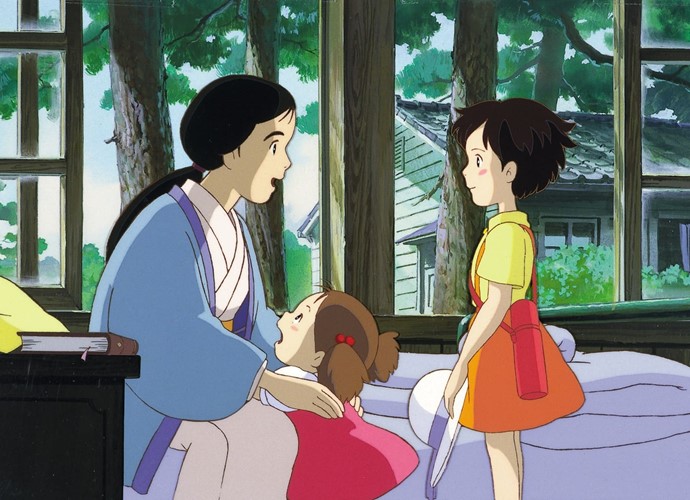 The world of Totoro is an oasis for sisters Satsuki and Mei. Between their sick mother and the uneasiness of moving to a new house, they find sparks of comfort in the little things.
Mei is more careless yet optimistic while Satsuki is more cautious and empathetic. Both of their lives change when the huge mystical rabbit-like creature Totoro arrives and gives them a new life to appreciate.
The whole situation strengthens the bond between Satsuki and Mei as well as with their parents, resulting in a memorable tale that's just so rewarding. Plus, who could ever forget Catbus?
7. The Virgin Suicides (1999)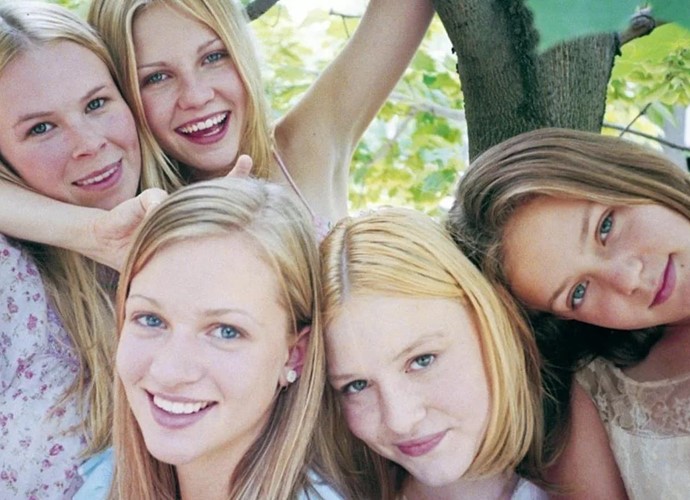 In The Virgin Suicides, the lives of the Lisbon sisters are unfortunately fated to melancholy, mainly because of their strict household.
All of the sisters—Therese, Mary, Bonnie, Lux, and Cecilia—have to deal with the pains of honoring their rigorous parents while exploring their own identities through the friendships they have with boys.
Despite the bleak premise, The Virgin Suicides has real heart at the center of it thanks to the intimacy of the story and its exploration of how lives are often shaped by the lives of others. The colors used by director Sofia Coppola, no matter how dark, are all rooted in sisterhood.
6. Mustang (2015)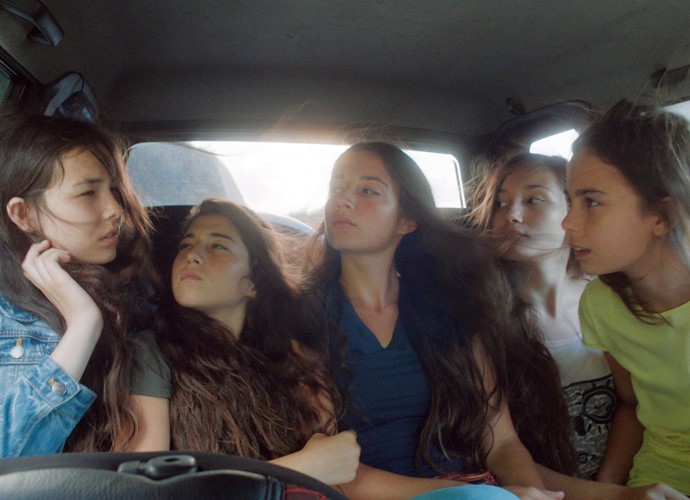 Here we have another set of five oppressed yet strong-willed sisters who share an unbreakable bond, except this one's a drama from Turkey.
Mustang revolves around the lives of Lale, Ece, Sonay, Nur, and Selma, who are all orphaned sisters living together in northern Turkey with their stringent grandmother and livid uncle.
These sisters all have their own ambitions—like Lale and her love of soccer—but they also have to abide by the conservative traditions of their homeland, such as their preparation for suitors.
5. Hannah and Her Sisters (1986)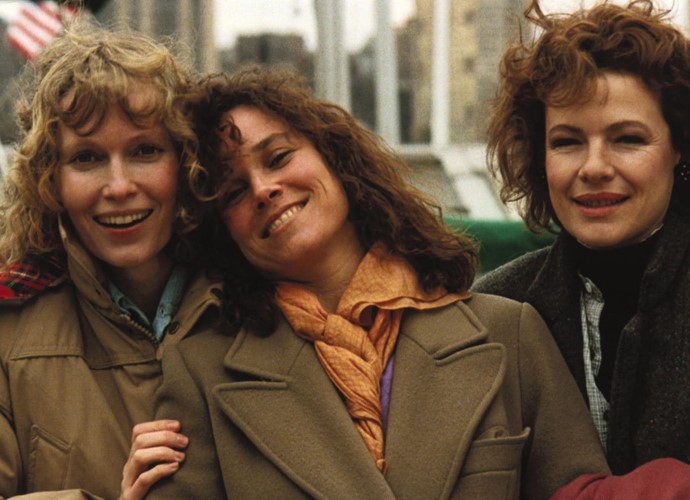 It's not unusual for sisters to wrestle with their egos, and that's certainly the case in Hannah and Her Sisters where we follow the lives of three sisters, each dealing with their own crisis in the Thanksgiving season.
Hannah (played by Mia Farrow) is trying to keep her life together while Lee (played by Barbara Hershey) is having an affair with Hannah's husband and Holly (played by Dianne Wiest) is lamenting her lack of success in her career.
The emotional core of the film rests in the rapport between the sisters and the men around them. Their dignity makes them more than able to handle their problems, and with an all-star cast leading the film, you can expect great performances all around.
4. A League of Their Own (1992)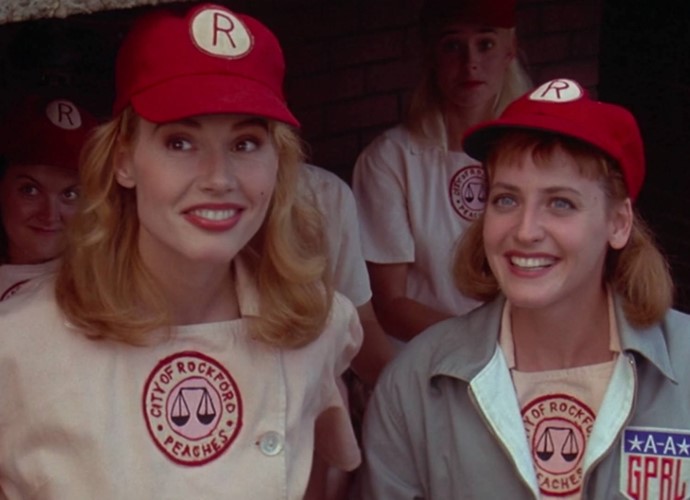 Here we have a tale of biological sisters and found sisters on the baseball field. The natural charm of A League of Their Own rests in the fact that it's mainly an underdog story about an all-female baseball team.
Sisters Dottie (played by Geena Davis) and Kit (played by Lori Petty) see the league differently, but their growing love of the sport eventually leads them to a sparring match.
But ultimately it doesn't matter because the Rockford Peaches—and the rest of the all-female league—successfully make every match their own. There's joy and passion in the game, even if Jimmy Dugan gets in the way to shout "no crying in baseball!"
3. Sense and Sensibility (1995)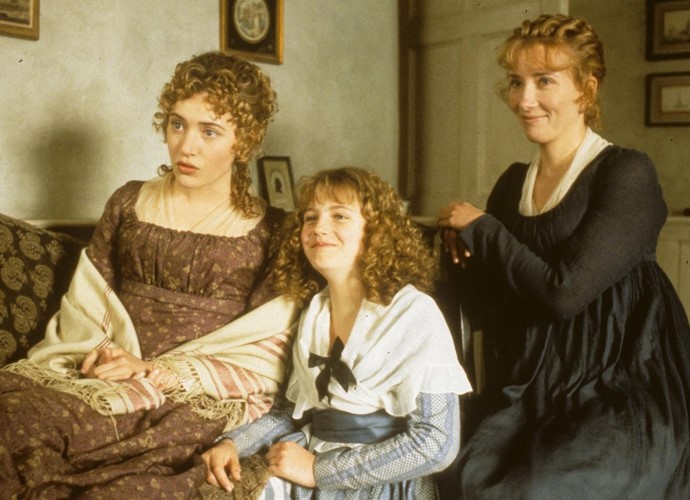 Like the aforementioned Pride & Prejudice, this one's another classic romantic period drama adapted from a Jane Austen novel.
Sense and Sensibility tells the saga of the Dashwood sisters—Elinor, Margaret, and Marianne—who are all coming of age as they fall from grace into rapid destitution.
Their only way out is through marriage, with Elinor (played by Emma Thompson) torn about one suitor and Marianne (played by Kate Winslet) forced to choose between two other suitors.
Both the film and the Jane Austen novel take swipes at the class and gender politics surrounding the Dashwoods as both Elinor and Marianne must deal with the consequences on their family.
2. Lilo & Stitch (2002)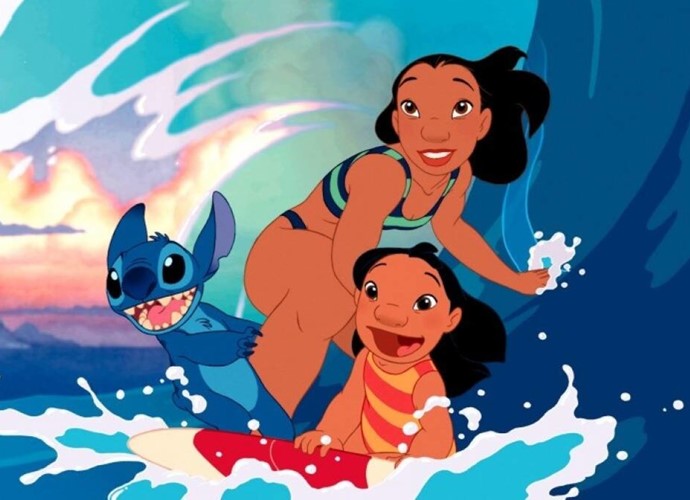 Released in 2002, Lilo & Stitch was ahead of its time in many ways. To this day, it's fondly remembered as one of the most heartwarming Disney animated films ever made.
A lot of that has to do with the grounded tale at the center of the film, anchored in two orphaned sisters who are looking out for each other after their parents' deaths. Mix in an intergalactic comedy about an escaped alien and you have a charmingly unforgettable film.
Viewers love Stitch and his wild antics, but his hijinks wouldn't work so well if it weren't balanced out by the drama between Lilo and her sister Nani, who—despite their differences and disagreements—find the ohana between each other and with Stitch, too.
1. Little Women (2019)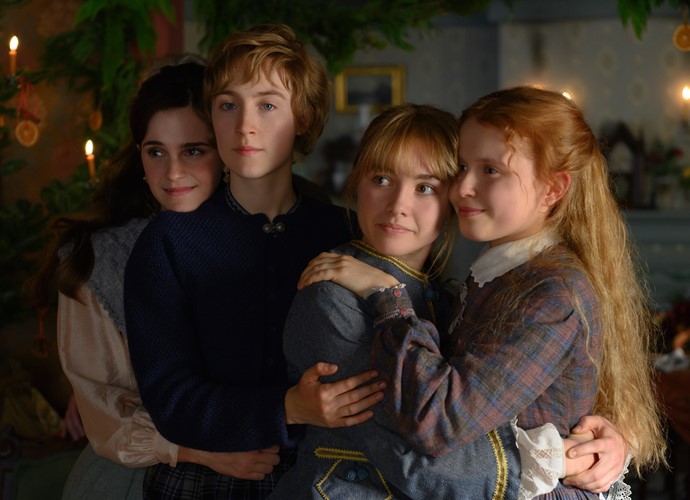 Louisa May Alcott's coming-of-age novel has always been a reliable source for film, TV, and theater adaptations. But as far as cinema is concerned, the two best adaptations are between Gillian Armstrong's 1994 version and Greta Gerwig's 2019 version.
Both versions of Little Women can be described as definitive, but I'm going with Gerwig's film, which stands out for how it embraces Alcott's vision while elevating it to make it truly her own work.
In Little Women, four sisters struggle to find their place in a post-Civil War world. With a splendid cast that includes Saoirse Ronan, Emma Watson, Florence Pugh, Timothée Chalamet, and Laura Dern, it's one of the best sisterhood movies ever made.