Halloween means different things to different people. If you're a kid, it means Candy: The Holiday. After you've grown up a bit, it can mean—if nothing else—a great time to watch some spooky movies.
Of course, Halloween doesn't have to be a non-stop fest of nightmares and gore. Whether you're looking for something to watch with your kids or you just don't feel like watching yet another blood-soaked exercise in cruelty, there's plenty to enjoy on the lighter side.
Here are the best Halloween movies that aren't so scary and can be enjoyed with kids and family alike. (Of course, if your kids are really young, then discretion is still advised.)
15. The 'Burbs (1989)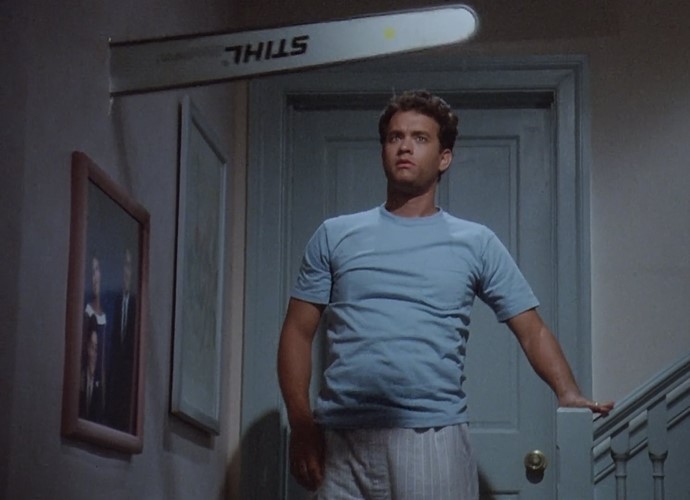 If you're like most people, you've probably had—at some point or another—a creepy neighbor who's made you wonder what they're up to. That's pretty much the gist of The 'Burbs!
In this black comedy film, Tom Hanks plays Ray Peterson, a surburban homeowner who teams up with his other neighbors to find out exactly what's going on with the new family on the block and whether they're actually part of a Satanic cult (as they assume).
While The 'Burbs doesn't take place on or even around Halloween, the general mood of the movie is a perfect fit for gearing up for the holiday.
14. Something Wicked This Way Comes (1983)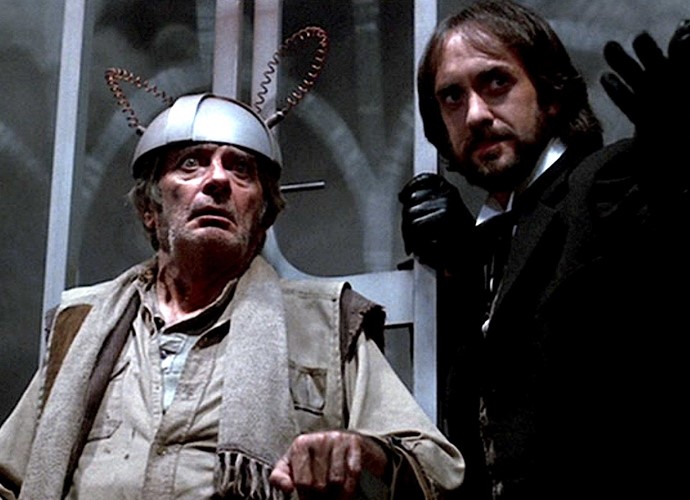 Based on Ray Bradbury's novel of the same name, Something Wicked This Way Comes will have you thinking of your own childhood, even if like me you grew up in surroundings that are nothing like those of the film.
Something Wicked This Way Comes is a dark fantasy tale about an evil circus that comes to visit a small American town and ends up turning the townspeople into victims of its wickedness.
This movie has zero gore, but it brings an unsettling quality that makes it perfect for watching during the Halloween season.
13. Arachnophobia (1990)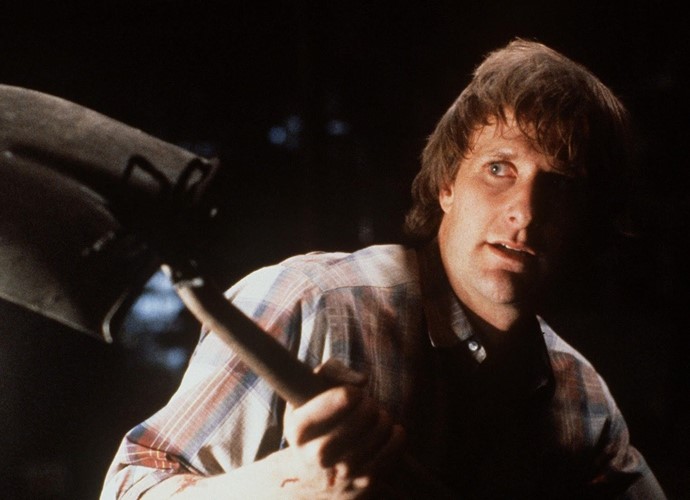 You might be inclined to steer clear of Arachnophobia if you hate spiders, but if you can stomach it, we think you should definitely give this comedy horror classic an honest try.
Arachnophobia explores our collective fear of creepy crawlies. When these aggressive spiders invade and infest a small town, the only ones who can stop them are a cowardly doctor (played by Jeff Daniels) and a bumbling exterminator (played by John Goodman).
This horror comedy embraces its B-movie inspirations and goes along with the insanity of its man-versus-spiders setup, and Jeff Daniels and John Goodman add a lot with their goofy tomfoolery.
12. ParaNorman (2012)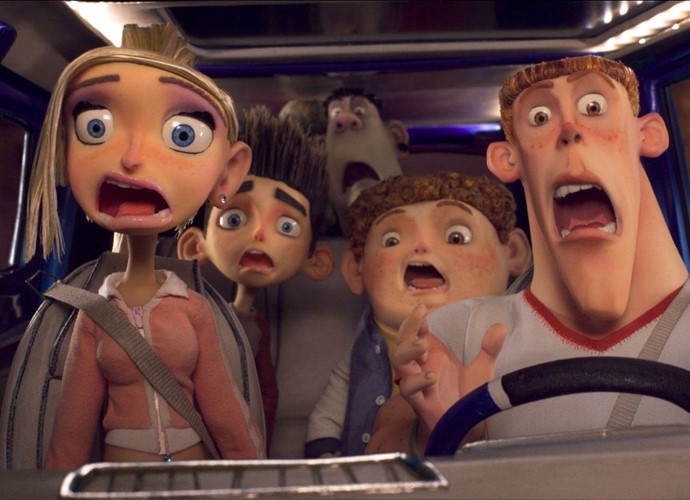 You can always count on Laika—the American stop-motion animation studio that's given us hits like Coraline and Kubo and the Two Strings—to make the most creative stop-motion treats that connect with both kids and adults in the most impressive ways.
While Coraline has its share of devoted fans, we're picking a different Laika film for Halloween: ParaNorman.
This story about a boy with a sixth sense is nothing new, narratively speaking, but what sets it apart from other films of its kind is its clever storytelling, seamless animation, and spooky scenery. It's a wonderful tribute for horror fans, young and old.
11. Poltergeist (1982)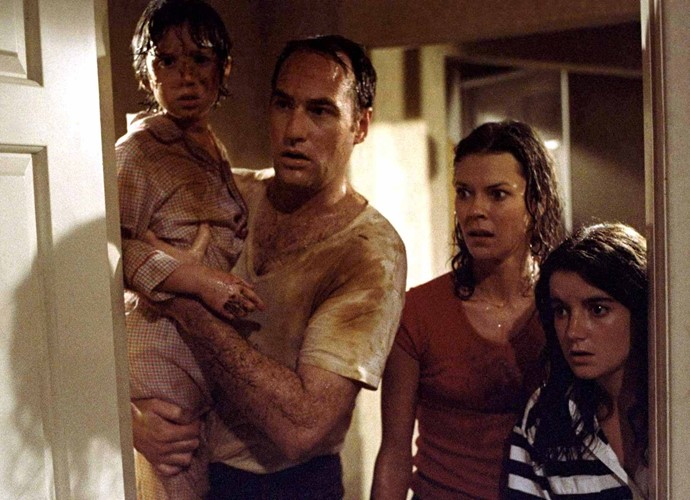 "They're here!" It's the horror catchphrase known by an entire generation, and maybe one that sends chills down your own spine. That's one of the hallmarks of Poltergeist, a genuine horror classic that may not be the scariest but is still one of the most entertaining.
Even so, kids beware! What could be more frightening for a kid than to be captured by ghosts inside your own house? With a few creepy scenes that add family tension, Poltergeist brings Spielbergian whimsy to a ghost story that you will never forget.
10. The Nightmare Before Christmas (1993)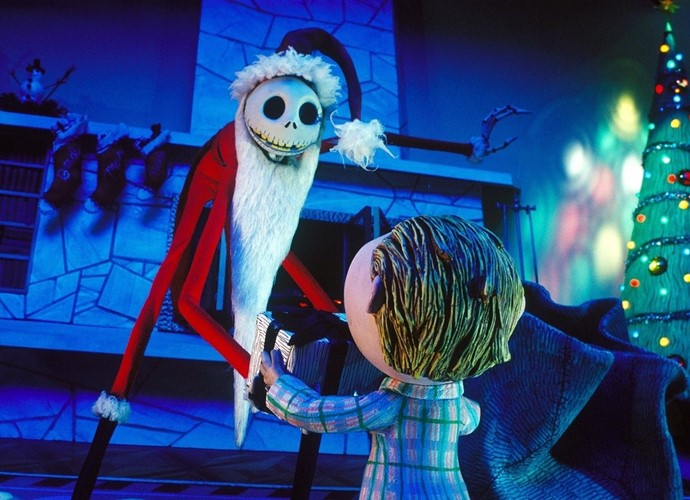 The debate still rages on to this day as to whether The Nightmare Before Christmas is more of a Halloween movie or a Christmas one. If you want to take the easy route, the answer is... both!
The Nightmare Before Christmas is a timeless classic that we love to rewatch year after year, and we're happy enough to bust it out on Halloween before busting it out again two months later.
The macabre animation, the unforgettable songs, the twisted lore that crosses two holidays, the charming characters, and the sincere romance all add up to one of Tim Burton's best projects. We'll watch it for the hundredth time this year and we won't be ashamed of it!
9. Little Shop of Horrors (1986)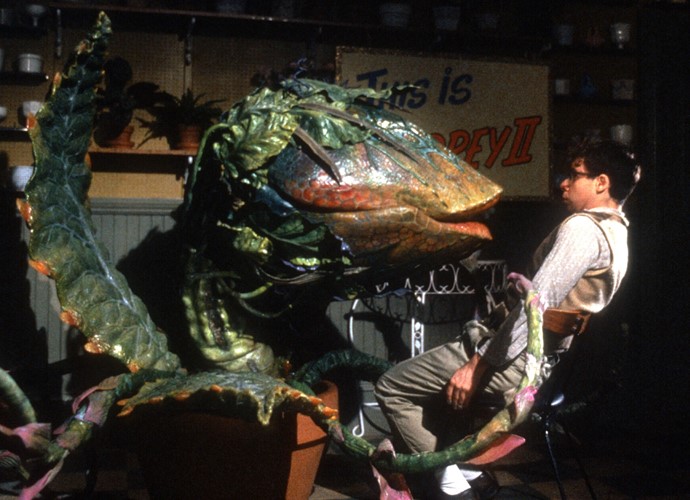 Tracing the origins of Little Shop of Horrors is a fascinating dive for cinema buffs. The 1986 film was an adaptation of the 1982 stage musical by Howard Ashman and Alan Menken, which was itself an adaptation of Roger Corman's 1960 film The Little Shop of Horrors.
Starring Rick Moranis, Ellen Greene, Vincent Gardenia, and Steve Martin, Little Shop of Horrors is a horror-comedy musical that follows shy florist Seymour (played by Rick Moranis) taking care of a large flytrap-like plant that consumes human blood.
It's no spoiler to say that there's no happy ending here. Instead, you should go into this one with only one expectation: a sadistic dentist and a sharp-toothed plant doing musical numbers.
8. Wallace & Gromit: The Curse of the Were-Rabbit (2005)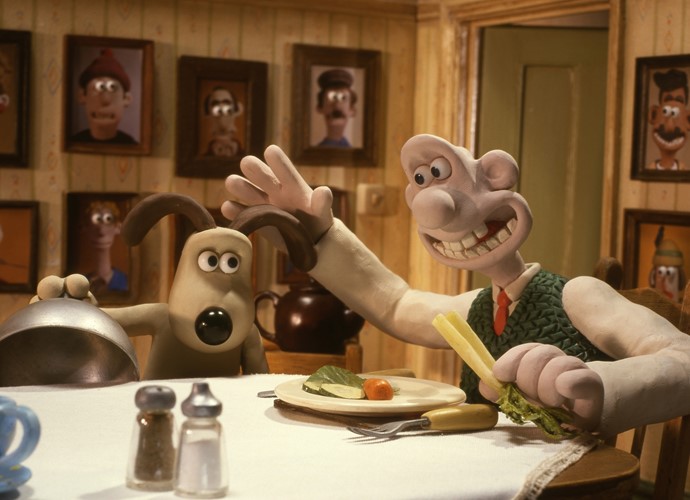 Wallace and Gromit might be the last characters you'd expect to see in a horror story. But British-based Aardman Animations wanted to pay homage to Universal Classic Monsters and Hammer Horror flicks, and they did so with this pleasant Halloween seasonal classic.
Even if you've never seen any of the Wallace & Gromit shorts or films, you can enjoy The Curse of the Were-Rabbit, which perfectly exemplifies everything Wallace and Gromit. It's a clever cross between The Wolfman and The Three Stooges, both spooky and hilarious.
7. Gremlins (1984)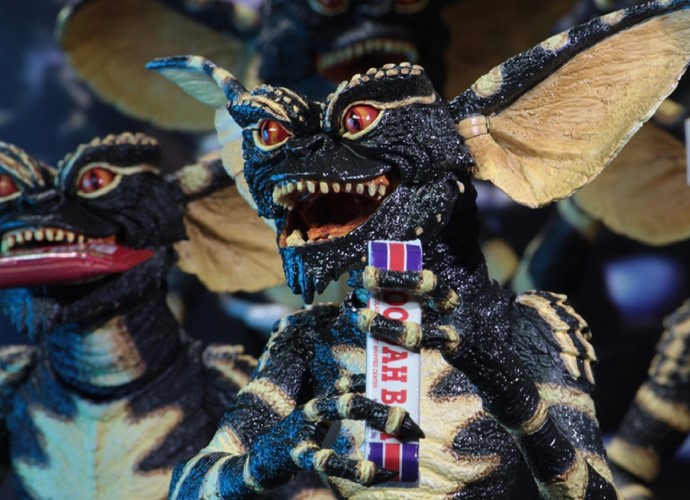 In Gremlins, mogwai are small, furry creatures that are somewhat magical. Kids would love to have a mogwai of their own, but there are three important rules: don't expose them to sunlight, don't get them wet, and never feed them after midnight.
Breaking these rules will turn mogwai into evil, mischievous gremlins. That's why we sympathize with the main character of Gizmo (voiced by Howie Mandel) for not being as wicked as his fellow mogwai.
Joe Dante's twisted classic Gremlins is a light family comedy with horror elements, which pushed the envelope back in the 1980s with its sudden violence and dark humor. That was a big part of its appeal, along with its mean-spirited character and subtle commentary.
6. The Witches (1990)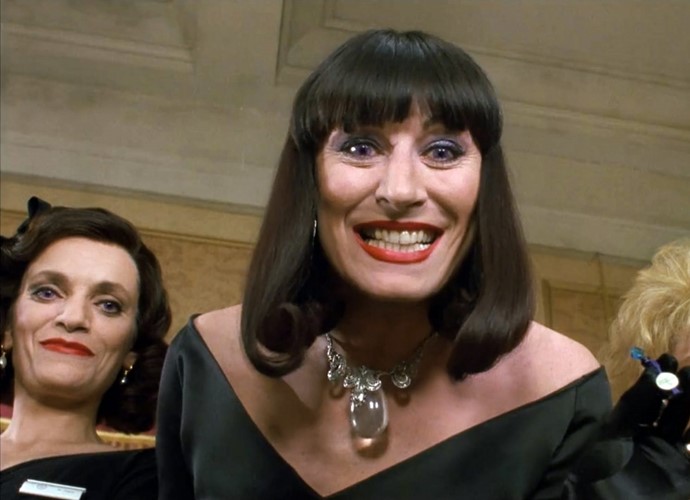 5. Young Frankenstein (1974)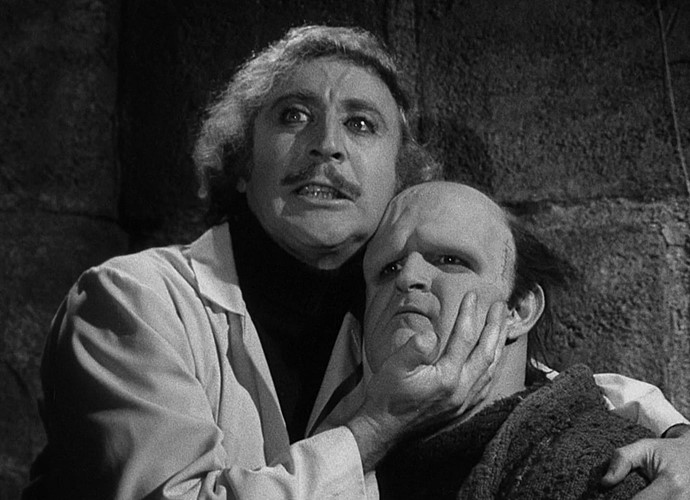 Starring Gene Wilder, Young Frankenstein is a comedy flick that parodies the various takes on Frankenstein and the horror genre as a whole. It's not just historically significant, but hilarious and uplifting—and if you ask me, it's a must-watch for every Halloween season.
4. Beetlejuice (1988)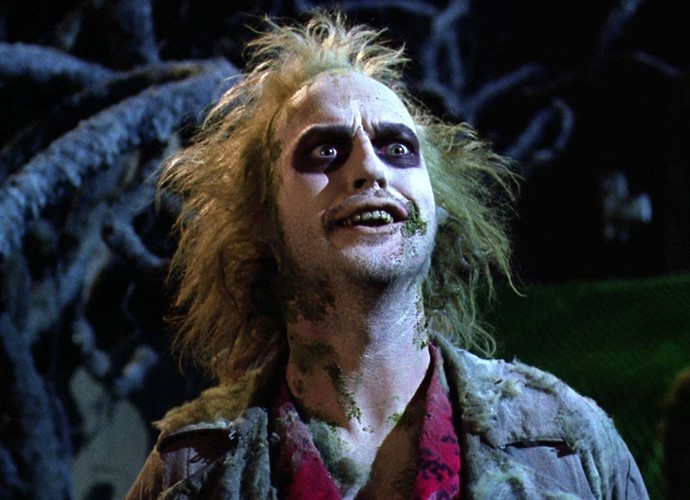 I'm need to be careful when writing about Beetlejuice as I don't dare to write that name three times. If you don't understand what that means, it means you probably haven't seen Beetlejuice before—and if that's the case, you should do something about that!
Starring Michael Keaton, Alec Baldwin, Geena Davis, and a young Winona Ryder, Beetlejuice (oops, that's the third time) was the movie that introduced director Tim Burton to most folks and it's still one of his most iconic and recognizable characters to this day.
3. Ghostbusters (1984)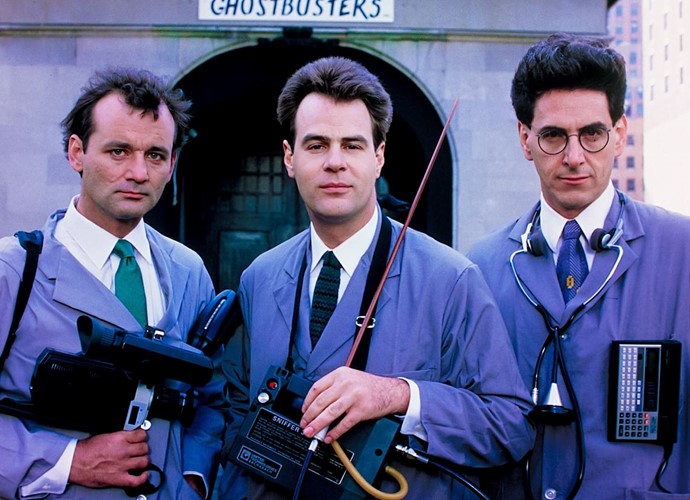 I will always have a soft spot in my heart for the original Ghostbusters, but you're certainly free to substitute it with the lesser-but-adequate 2016 remake or even Ghostbusters II from 1989.
No matter which film you pick, you're in for some ghostly fun. You may or may not think they're suitable for kids—the original and its sequel are PG, the remake is PG-13—but I have fond memories of seeing the first movie at a very young age and I think it's fine for youngsters.
2. The Addams Family (1991)
Here we have another classic Halloween-appropriate film that received an unnecessary modern remake. To be clear, I'm only recommending the original 1991 movie, not the 2019 animated remake of the same name!
That said, there are plenty of things that make this oldie worth watching, but the highlight has to be the chemistry between Raul Julia (as Gomez Addams) and Anjelica Huston (as Morticia Addams).
The Addams Family is friendly enough for kids, but packed with a subtly grim humor that makes it a fun watch for adults as well.
1. Hocus Pocus (1993)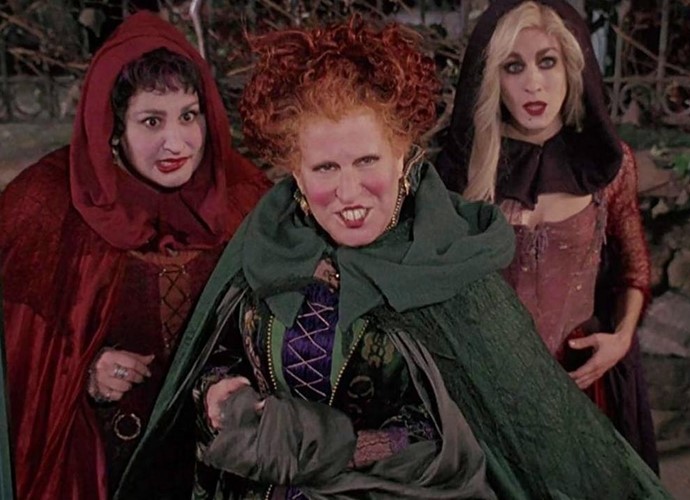 If you were around when Hocus Pocus first came out in 1993, you would've had a hard time getting anyone to watch it, let alone convincing people that the film would become a cult classic in the decades to follow.
Yet, that's what happened! I don't know why, but it's almost as if we collectively—as a society—just decided that this would be one of those films that we'd keep watching, year after year.
Hocus Pocus is now remembered fondly, perhaps through the rose-tinted glasses of nostalgia. Even so, it's popular enough that it garnered a sequel in 2022, which delivered even more of the same nostalgia hits.
Long story short: Hocus Pocus takes place on Halloween, is brimming with witches, and even contains a mummy and a black cat. It's perfect for kids and adults. What more can you ask for?