Wallace & Gromit is the story about an inventor and his dog who end up having the most exciting adventures—usually because of Wallace's madcap inventions and businesses.
Across four short films and one feature-length movie, which have all garnered Academy Award nominations (and even won three), the pair have grown into a beloved claymation franchise that's been watched by millions of people worldwide.
For over thirty years, the duo has inspired audiences from humble beginnings in Bristol, England and along the way have taken down Ware-Rabbits, Robots on the Moon, and a Penguin dressed as a Chicken.
In 2024, the pair will return to face another set of challenges on a new adventure, with fans everywhere waiting to see what the geniuses at Aardman Animation come up with this time. 
Until then, we thought it'd be fun to revisit their past adventures and see which one was the best. Here's our take on the best Wallace & Gromit adventures and quintessential Wallace & Gromit moments.
5. A Matter of Loaf and Death (2008)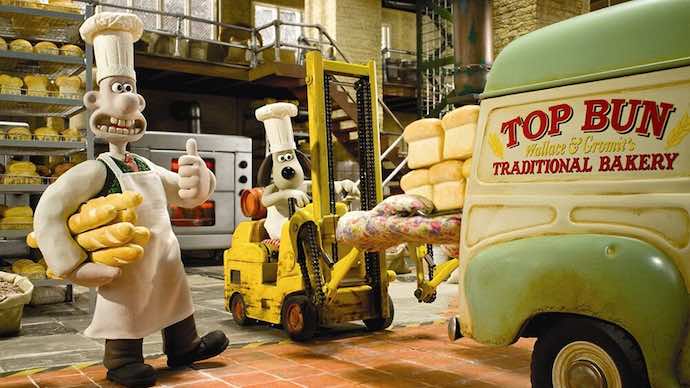 When Wallace & Gromit returned to short-form animation in 2008—14 years after the previous adventure—it met with similar critical acclaim to its predecessors. This time, Wallace is running a bread factory from his terraced house, complete with a windmill atop it. 
All is well with the duo, who have their baking process down to a fine art—until Wallace meets and quickly becomes infatuated with Piella, a former model for another bread brand.
What Wallace doesn't know is that she's a psychopathic killer who's developed a hatred of all bakers after she was dropped from her brand. Gromit, being Gromit, has his suspicions and investigates Piella. 
Best moment from this adventure: The rip-roaring finale (which parodies Aliens) has become a classic Wallace & Gromit moment, as Fluffles—Gromit's love interest—uses a forklift to fight against Piella, who takes the role of the Alien queen. 
4. The Curse of the Ware-Rabbit (2005)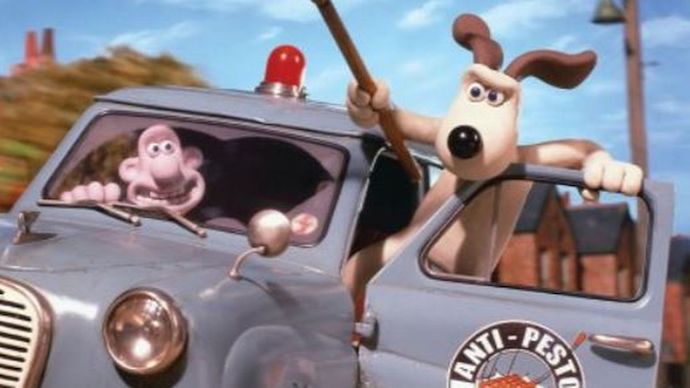 So far, The Curse of the Ware-Rabbit remains the only feature-length adventure from Wallace & Gromit—and what a doozy it is. 
When Wallace and Gromit run a company that promises to protect the valuable vegetables of the local community before the annual competition, one of Wallace's experiments on the Rabbits goes awry.
He only wanted to get them to stop eating the local produce, but the experiments give birth to the Ware-Rabbit: a humungous bunny that terrorizes the community. Of course, Wallace and Gromit set out to stop him (using only humane methods). 
Best moment in this adventure: The film has many fine moments, but the dogfight high atop Tottington Hall (where Gromit and Philip fight it out in coin-operated bumper cars shaped like fighter planes from the war) is pure cinematic joy to this day.
3. A Grand Day Out (1989)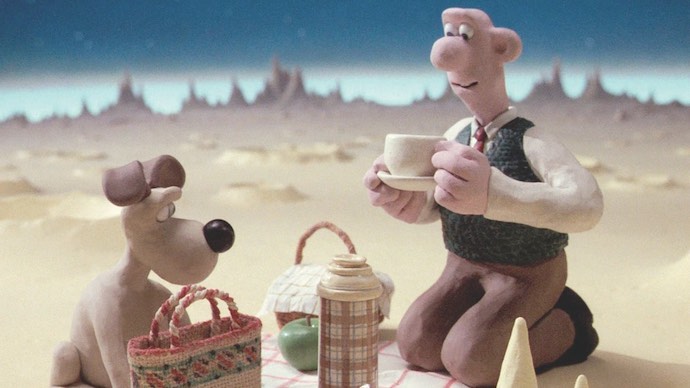 The first Wallace & Gromit adventure sees Wallace run out of cheese, with no way of getting more immediately—so, he decides to build a rocket in the basement to get some more cheese from the moon.
A Grand Day Out is a non-stop ride that sees Wallace and his loyal companion go to the moon and select the cheeses that Wallace wants most. However, a machine responsible for parking on the moon follows them, hoping to realize its dream of skiing on Earth. 
As the pair fight against the renegade machine—who really just wants to be free—they head back home, only for the machine to rip two metal strips from their rocket and use them as skis. 
Best moment in this adventure: Wallace and Gromit take off in their rocket, with a bunch of basement mice wearing sunglasses to protect themselves against the glare of the rocket's propulsion.
2. The Wrong Trousers (1993)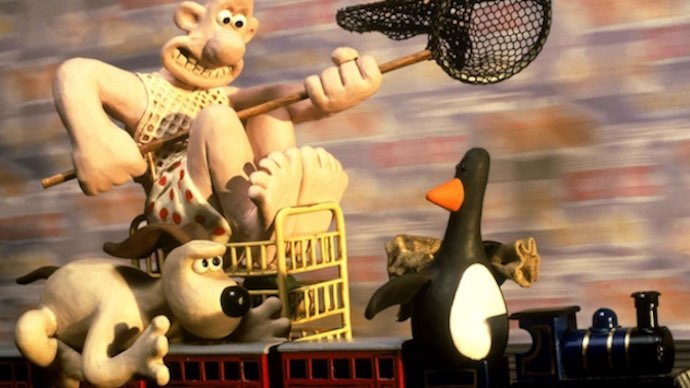 One day, when Wallace decides he must rent out a room in his house to ease the pair's finances, he allows a Penguin to move in. That Penguin immediately takes a liking to Gromit's room and forces the dog out.
After seeing Wallace's birthday present to Gromit—a pair of self-walking mechanical trousers—the Penguin decides to use them for his own nefarious purposes.
Disguising himself as a Chicken, the Penguin walks Wallace in the trousers to the point of exhaustion and forces him to sleep in them. Then, he uses Wallace's sleeping body (still in the trousers) to rob a diamond from the local museum.
Best moment from this adventure: Gromit's rescue of his owner, which ends up in a train fight like no other. Gromit must lay the track while he's still riding his train throughout the house.
1. A Close Shave (1995)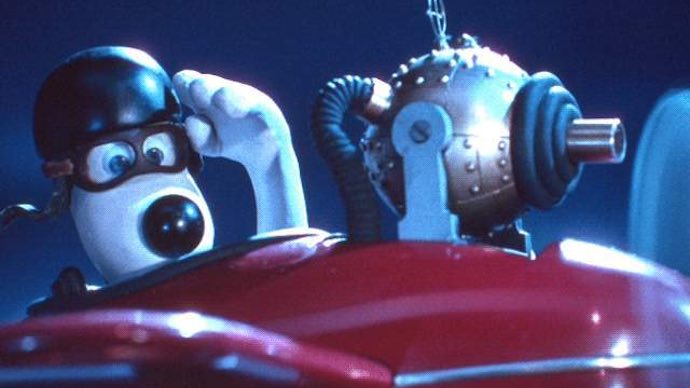 It's a tough call when it comes to picking the best Wallace & Gromit adventure. In truth, all of them are quite special. However, A Close Shave is the quintessential adventure for the pair. 
With Wallace and Gromit now running a window washing service, they're called out to the local wool shop, where Wallace meets Wendolene.
Little do they know that her dog, Preston, is looking for the sheep he lost during his and Wendolene's secret rustling—a sheep that's currently occupying Wallace and Gromit's home. 
Wallace names the sheep Shaun and develops feelings for Wendolene, while Gromit grows suspicious of Preston (who frames Gromit for the rustling). However, Wallace busts him out, and together they work to defeat the evil robotic dog.
Best moment from this adventure: Unquestionably, the best sequence is when Gromit's sidecar detaches and turns into a plane with a built-in porridge gun, which fires at Preston after breaking into his dog meat factory. It's one of animation's best-ever moments!