Film animation has had a long, storied history. Starting in the late 1800s with proto-animation techniques and progressing through the next century-and-a-half as newer techniques were invented, animation really set itself apart as a unique kind of art form.
Some of the most notable firsts include Gertie the Dinosaur (1914) and The Adventures of Prince Achmed (1926). But it wasn't until the 1930s when prominent animation figures started making a name for themselves.
In the 1930s, high-quality animated shorts began appearing in movie theaters—and we got so many masterpieces during that era, which went on the influence the art form in significant ways.
Here are my picks for the greatest animated movies of the 1930s that represent the best of the medium's humble beginnings.
10. The Old Mill (1937)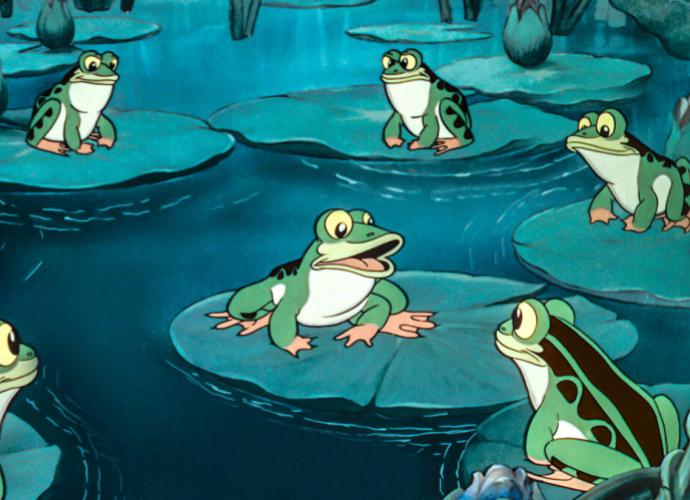 While Warner Bros. gave us Merrie Melodies, Walt Disney gave us Silly Symphony—cartoons that featured characters beyond Mickey Mouse.
One of the most notable entries was The Old Mill, an opus from Wilfred Jackson, which centers on a group of animals dealing with a strong thunderstorm that destroys their habitat.
Directed by one of the most crucial figures behind the iconic Steamboat Willie, every innovation in this animated short film came to influence and improve other Disney projects, both big and small.
This short film effectively captures animal movements, sounds, and behaviors, as well as their environment. More importantly, it's a timeless fable about animals dealing with misfortune in a whimsical way.
9. Thru the Mirror (1936)
Would you believe me if I said the 1930s gave us a pretty psychedelic animated short movie? One that features the world-famous Mickey Mouse? Well, believe it! That short is called Thru the Mirror.
Thru the Mirror finds the future Disney mascot passing through his mirror and entering a bizarre world where everyday objects come to life. He joins a pair of gloves and a group of cards in a dance number, only for the latter group to chase him off.
Taking inspiration from Alice in Wonderland, Thru the Mirror is a cornucopia of colorful animation and music—and it's fun to see Mickey show off his moves with a large pair of gloves that look like his own.
8. The Ugly Duckling (1939)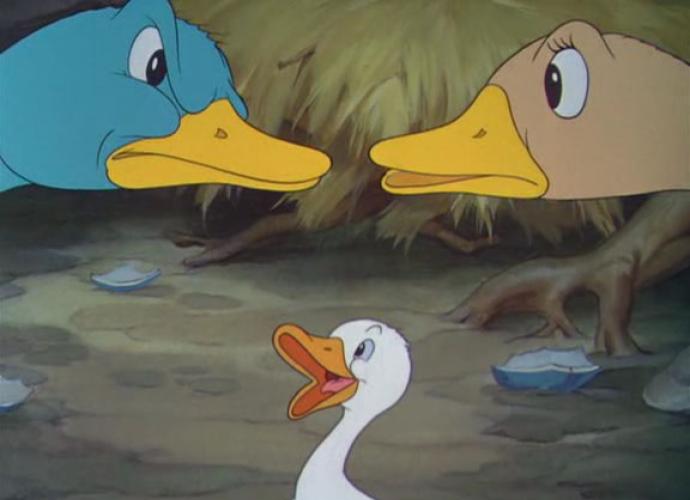 The last short of the Silly Symphony series, The Ugly Duckling is based on one of the most definitive Hans Christian Andersen fairy tales. It's actually the second version, with a black-and-white version back in 1931.
This story about a cygnet braving rejection won an Academy Award for Best Short (Cartoons). It successfully tugs at our emotions as we watch the duckling's pain and struggles.
But there's also a sweetness from the cygnet, especially as he grows into a swan. The Ugly Duckling is a simple animated gem.
7. Three Little Pigs (1933)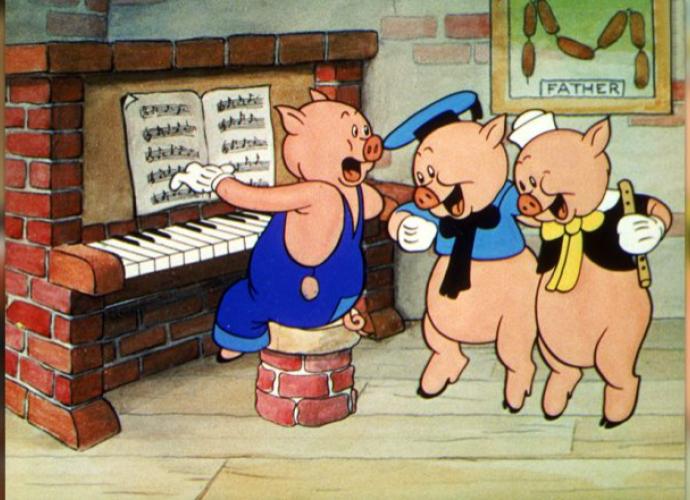 The pigs of Three Little Pigs are classic icons of their own right. When this one debuted in 1933, numerous theaters featured the short for months.
Three Little Pigs simply adapts the well-known fable, consisting of three pig brothers—Fifer (who plays the flute), Fiddler (who plays the violin), and Practical (who always works)—building their own houses and staying away from the Big Bad Wolf.
Each of the pigs has his own charm, and their antics made them iconic to this day. Eventually, they received an Oscar for animated short film, propelling them (and the Disney brand) into popularity.
6. Bimbo's Initiation (1931)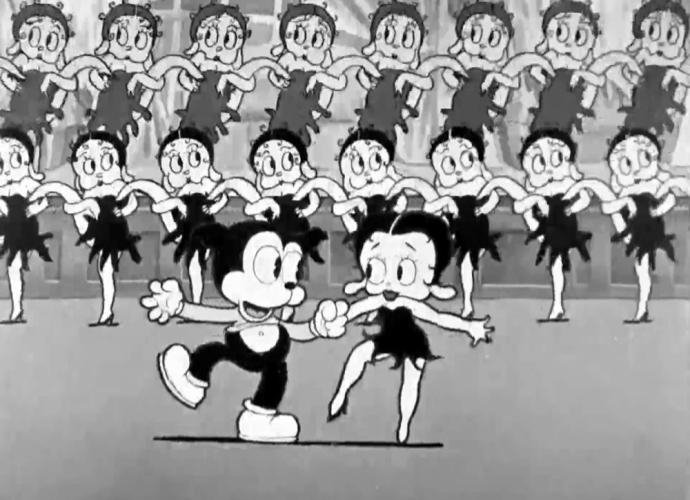 Fleischer Studios was one of the primary studios to emerge during the early days of animation. They produced so many classic shorts involving iconic characters like Koko the Clown, Popeye, Betty Boop, and Bimbo.
It's the latter two who are the stars of Bimbo's Initiation, which follows Bimbo the dog as he joins a secret society, only to end up in an unusual (and dark) circumstance.
Be prepared for the darkly surreal world that Bimbo falls into, but also know that he gets to dance with Betty Boop in the end.
5. Gulliver's Travels (1939)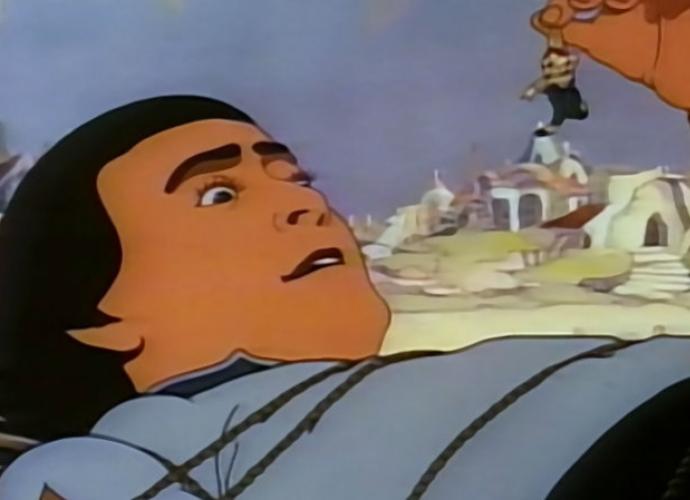 In 1939, the aforementioned Fleischer Studios took their shot with a feature-length animated movie: Gulliver's Travels.
Loosely based on Jonathan Swift's novel, this animated movie chronicles the titular explorer as he travels, makes friends, and eventually helps the kingdom of Lilliput resolve a war.
The film also includes songs that, while not as popular, complement the journey of Gulliver and the world of the Lilliputians.
Fleischer Studios may have stretched their animation talents for this one, but Gulliver's Travels is a masterpiece from the past.
4. Ferdinand the Bull (1938)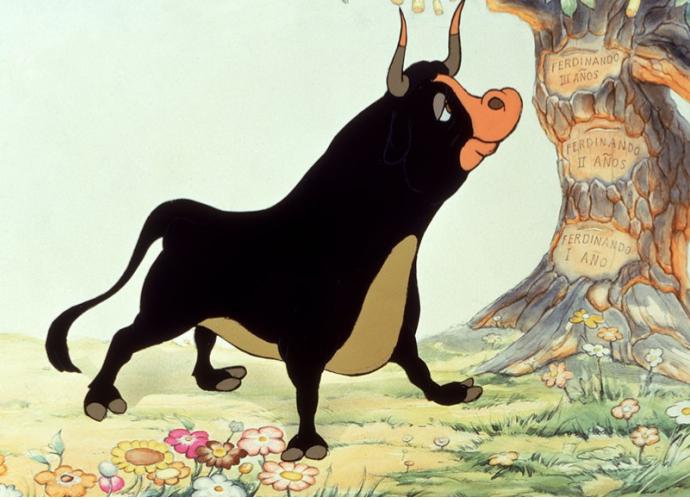 Ferdinand the Bull is the embodiment of pacifism. He never wants to take his role in bullfights, instead longing to wander around, smell flowers, and show compassion.
That message of pacifism from author Munro Leaf is a timeless one, and it's that very same message that made Disney's short film adaptation Ferdinand the Bull a timeless classic. It even won an Oscar for Best Animated Short.
This 1938 animated short has such heart—from its colorful animation to the character of Ferdinand himself—and the charming tale became a perennial Christmas favorite in many countries.
3. I Love to Singa (1936)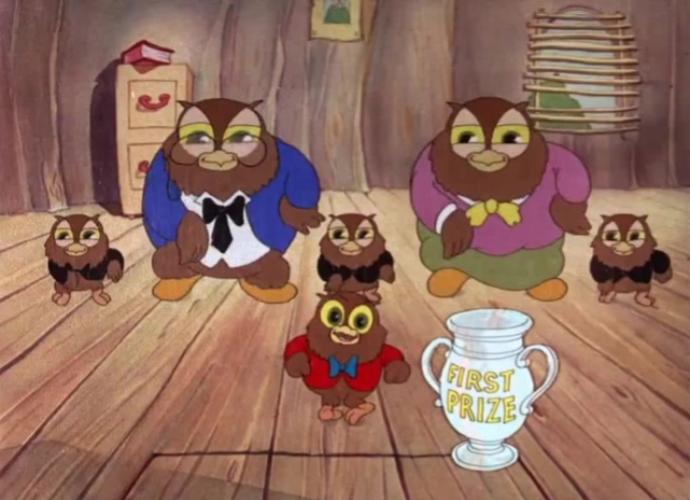 Here we have Merrie Melodies with one of their most popular shorts. While Porky Pig and Daffy Duck have their notable early starts, they were outmatched by Owl Jolson and his song "I Love to Singa."
This Tex Avery-directed animated short follows an owlet wanting to achieve his dreams as a jazz singer. Against his family's wishes, he joins a contest and catches the attention of a rabbit producer.
As simple as it is, I Love to Singa became a favorite amongst viewers. The heart of this animated short really lies in Owl Jolson's jovial character and his singing. Truly an icon to this day.
2. Flowers and Trees (1932)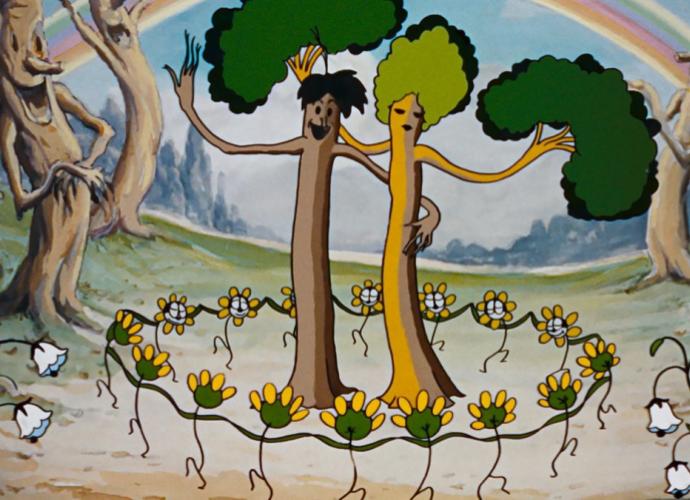 Since animation during the 1930s was still finding its footing as an art form, animators and creators often went experimental.
There was a lot of surrealism back then, and that's no more apparent than in the 1932 animated short Flowers and Trees.
Flowers and Trees is the story of a young tree and a hollow tree fighting for the affections of a female tree. But their rivalry affects the entire forest.
The short is a burst of colorful animation, from its paradise introduction to its shocking quarrel. With this experimental endeavor, Disney really took animation in an exciting direction.
1. Snow White and the Seven Dwarfs (1937)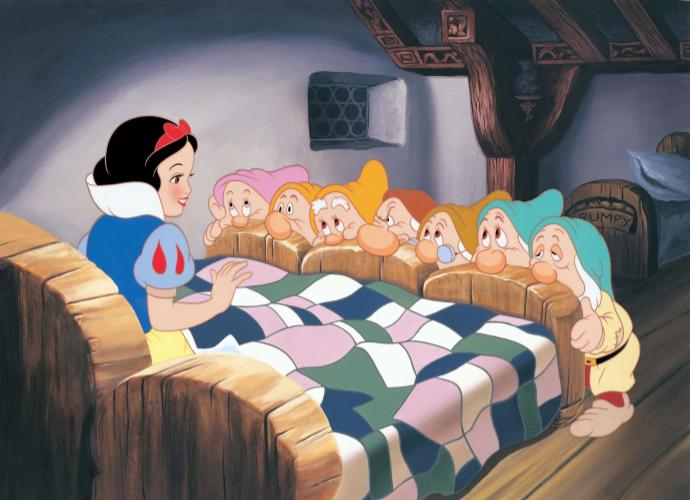 Snow White and the Seven Dwarfs was a game-changer in animation, being the first American-produced feature-length animated film. It was an important milestone for Walt Disney, setting a template for their films.
This timeless story, about a princess and a group of dwarfs, proved that fairy tales could be great source material for animation, with Snow White becoming the very first Disney Princess.
The dwarfs themselves also stood out with their humor and individual traits, and the animation remains spotless with its iconic scenes.
Outdated elements aside, Snow White and the Seven Dwarfs is an undeniable masterwork from Walt Disney.