No, you're not seeing double! In cinema, having two characters look exactly the same is the perfect opportunity for double crossings, unexpected betrayals, and narrative plot twists.
From breezy comedies to period dramas, here are our picks for the best movies about twins—mostly identical but not always—who are forced to deal with more than the usual sibling bickering.
10. Twins (1988)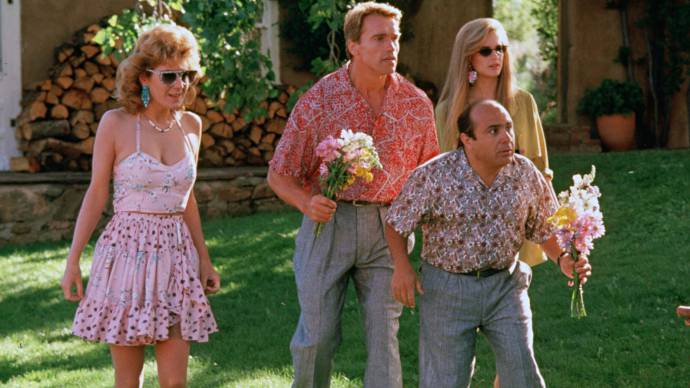 The punchline of Twins smacks you in the face before you can even press play. From the posters, trailers, and even the title, we get the joke that these identical twins are everything but identical.
Two polar-opposite actors—Arnold Schwarzenegger and Danny DeVito—are cast as estranged brothers who "only their mother can tell them apart." (Some jokes are so bad, they're good.)
Ivan Reitman's whacky 80s comedy doesn't serve a whole lot more than this obvious joke delivered in a hundred different witty ways, but it's an easy, fun watch and sometimes that's all you need.
9. Goodnight Mommy (2014)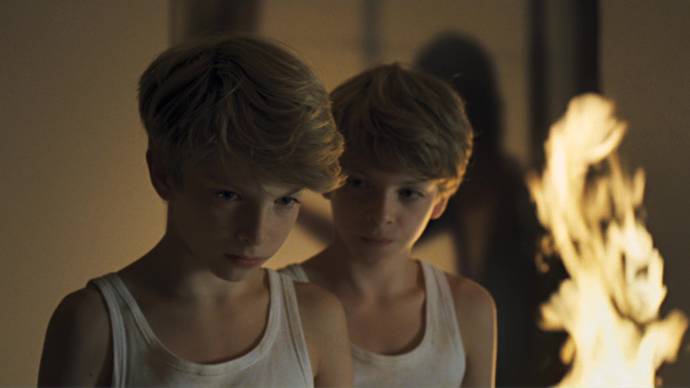 Goodnight Mommy isn't just an Austrian horror flick—it's perhaps the scariest horror film to come out of 2014. Amazon's recent remake in 2022 is nowhere near as clean (or creepy) as the original, directed by Veronika Franz and Severin Fiala.
Elias and Lukas Schwarz play a pair of 10-year-old twins in an isolated lake house. Luckily, they have each other when their mother returns from cosmetic surgery as a wholly different person than the one who left.
With her face wrapped in bandages, their mother starts acting strangely, cruelly, and very unlike herself, pushing us to the edge of our seats with each stare or creak of the door.
8. Personal Shopper (2016)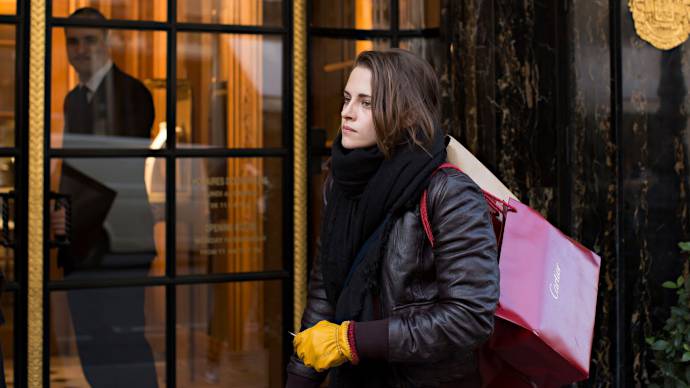 It's been widely speculated across cultures that twins may have telepathic connections. If they share everything else, why not also be on the same wavelength? Mentally, physically, and spiritually.
Maureen (Kristen Stewart) believes in this unseen connection, going so far as to think it also applies to the afterlife.
When her twin brother dies in Paris, she hangs around the city waiting for a message from him, working as a personal shopper in the meantime. Eventually, Maureen does receive signs of his presence—but not in the way she'd hoped.
Olivier Assayas's intimate movie blends the supernatural with the psychological, and it even competed for the Palme d'Or.
7. The Parent Trap (1998)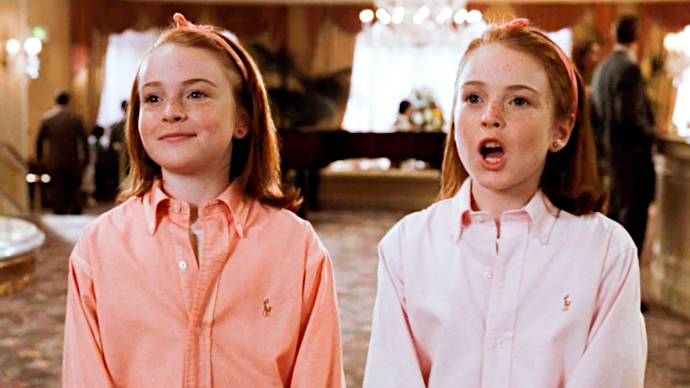 Lindsay Lohan stars as both Annie and her estranged twin Hallie in The Parent Trap (which is Nancy Meyers's version of the German novel Lisa and Lottie, written by Erich Kästner).
Not only are they strangers, but these sisters are polar opposite: Hallie was raised an American in California, pulling pranks and playing poker, whereas Annie was brought up in London with butlers and blazers.
When the two accidentally meet at summer camp, they secretly switch places to experience life with the other parent. This feel-good family classic is what put Lohan on the map for teen movies.
6. Legend (2015)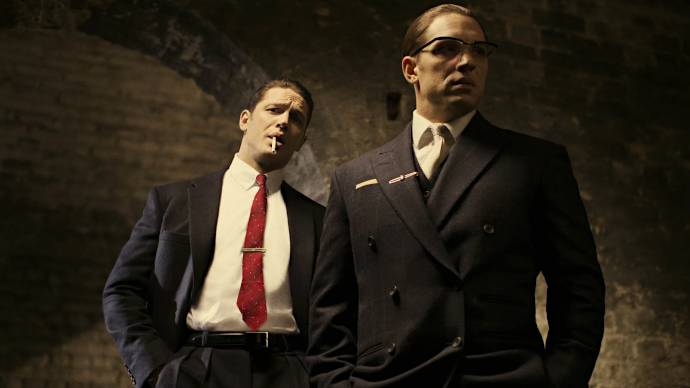 The Kray twins are perhaps the most famous twins in recent history (aside from maybe Zack and Cody). The legendary gangster brothers practically ran London's criminal underworld during the 1960s.
And who better to cast as a pair of violent British gangsters than Tom Hardy? After his tough lead role in Bronson, playing the volatile murderers in Legend must have been a breeze.
Whereas Reggie was a (somewhat) level-headed and charming businessman, his twin Ronnie was a loose cannon who spent the final years of his life in Broadmoor Hospital with schizophrenia.
Neither are guys you'd want to get on the wrong side of, as we see in Brian Helgeland's macho crime thriller. Hardy then followed Legend with Capone, cementing him as the go-to actor for gangster biopics.
5. The Man in the Iron Mask (1998)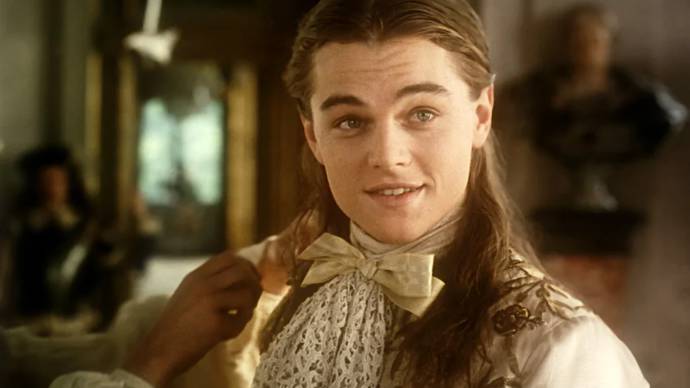 Leonardo DiCaprio is one of Hollywood's biggest and most crushed-on stars, who's been in so many high-profile films. One movie we don't hear much about? The Man in the Iron Mask.
He plays Louis XIV in France, 1662, living a lavish lifestyle that pushes his people further into poverty. This is also around the time of the Three Musketeers, portrayed by Jeremy Irons, John Malkovich, and Gérard Depardieu (plus Gabriel Byrne as the fourth one, D'Artagnan).
What no one knows is that the king has a twin brother locked away in the dungeons, hidden by an iron mask. With revolution threatening France, the musketeers decide to break him out and replace Louis XIV.
Although Randall Wallace's period piece is clearly dramatized, the fact that it's based on a real prisoner is super interesting to read up on. His actual identity was never revealed, but some historians speculate that he really was a brother of the king!
4. The Dreamers (2003)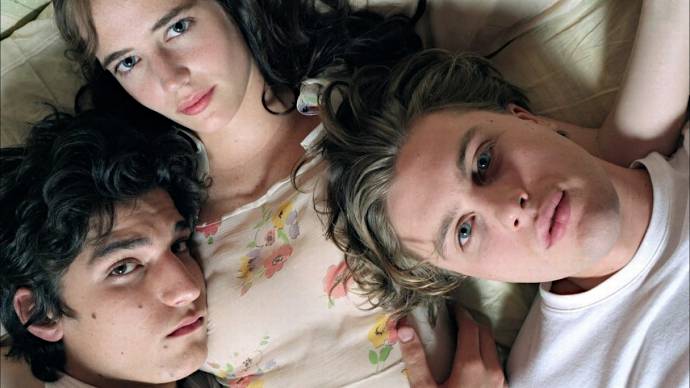 The Dreamers is a bit different from the rest of our picks and certainly more daring. Théo (Louis Garrel) and Isabelle (Eva Green) are more than just twin brother and sister—they're lovers, too.
Yes, it's a disturbing setup, one that's made even more uncomfortable by the addition of their friend Matthew (Michael Pitt) to form a weird erotic love triangle. Thankfully, Bernardo Bertolucci directs the film with intelligence and decency.
The two-parts French and one-part American trio exercise their minds as well as their bodies, talking about films, art, and culture between kisses and running through the Louvre in ode to the French New Wave.
3. Enemy (2013)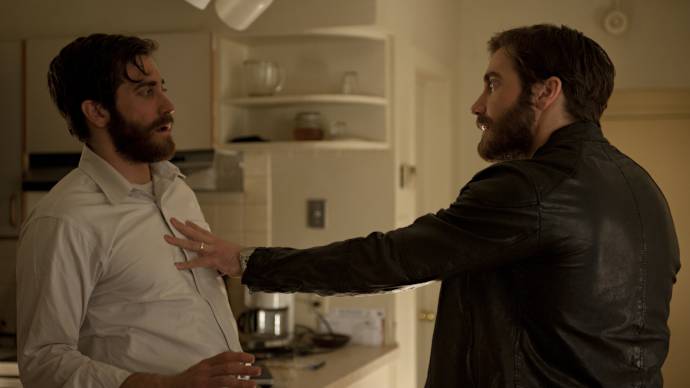 With Enemy, we dip into the world of surreal neo-noir cinema. Denis Villeneuve directs Jake Gyllenhaal as both Adam Bell (a humdrum college professor) and Anthony Claire (a small-time actor).
When Adam notices Anthony's face in a rented movie, he grows obsessed with tracking down his apparent twin. However, this is no episode of Long Lost Family—Adam and Anthony are two versions of the same person in a surprisingly literal sense.
The recurring spider motif, orange-tinted palette, and Kafka-esque plot mark Enemy out as an arthouse movie with a Hollywood star that's certainly worth the head scratch.
2. Adaptation (2002)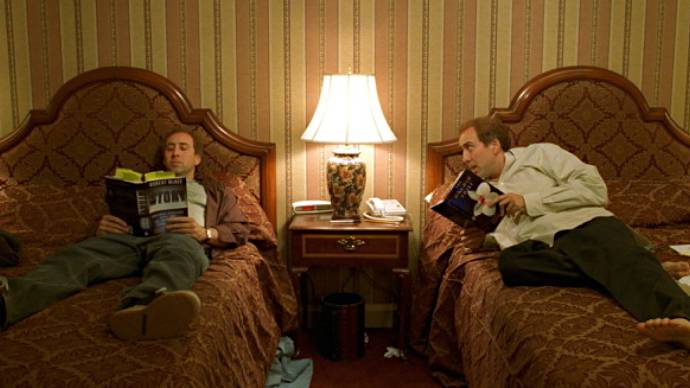 Adaptation is a complex meta-narrative gift-wrapped as a comedy. Nicolas Cage plays a fictionalized version of the film's scriptwriter Charlie Kaufman as well as his fabricated twin brother Donald.
Charlie is an anxious, house-bound mess that Donald takes advantage of by crashing at his place for free. When Charlie is hired to adapt The Orchid Thief (a real book with Meryl Streep appearing as its author Susan Orlean), he finds the novel un-adaptable for the big screen.
A whole lot of crazy stuff ensues in this movie, directed by Spike Jonze to a standard that even Susan Orlean (who was initially reluctant towards the movie) ended up approving of.
1. The Prestige (2006)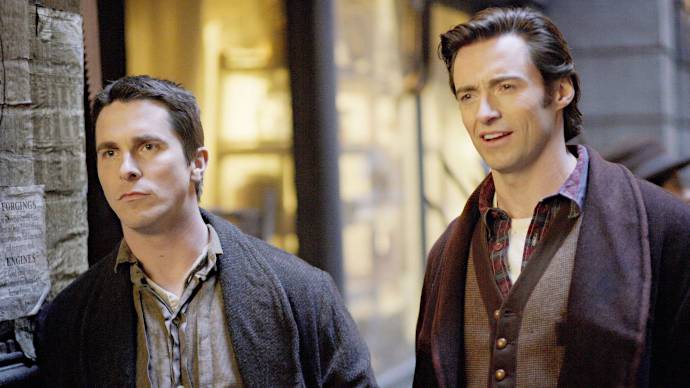 A lot of these twin movies have complicated narratives, which is sort of expected since identical twins are a goldmine for plot twists. What happens when Christopher Nolan—the king of complicated narratives—gets his hands on a movie about twins?
Set in Victorian London, The Prestige centers on rival magicians (Hugh Jackman and Christian Bale) who compete to be the first to perfect an impossible stage trick: teleportation.
"You're looking for the secret but you won't find it—because, of course, you're not really looking," says Michael Caine as Cutter.
The Prestige is up there as one of Christopher Nolan's finest movies, which also happens to feature Scarlett Johansson, Rebecca Hall, Andy Serkis, and David Bowie. Truly one of the greatest modern movies.