Can you imagine what it would be like to wake up in another person's body? It'd be quite the trippy experience, which makes for a pretty awesome premise for movies across genres.
But not all body swap movies are made equal. The premise is easily squandered, either by scripts that fail to do anything unique or original with the ones who get swapped or by scripts that become bogged down by the mechanics to the detriment of their characters.
Here are my picks for the best body swap movies of all time, in which characters find their consciousnesses transported into another body, leading to all kinds of interesting stories.
13. The Change-Up (2011)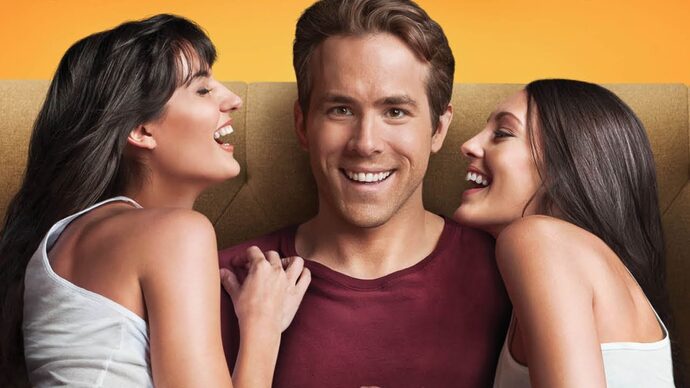 What would you rather be: a successful lawyer with a house and family, or a handsome playboy with lots of time to kill? For both Dave and Mitch in The Change-Up, the grass is greener on the other side.
After visiting a bar, the two polar-opposite best friends break the seal to a nearby fountain and admit their envy for each other's lives. They wake up the next morning with exactly what they wanted—but as the saying goes, be careful what you wish for...
Ryan Reynolds and Jason Bateman star as the bickering besties in The Change-Up, directed by David Dobkin. This is your classic Hollywood comedy that's an easy-to-watch crowd-pleaser with an all-star cast. It's a basic body swap narrative, but proof that less is more.
12. Source Code (2011)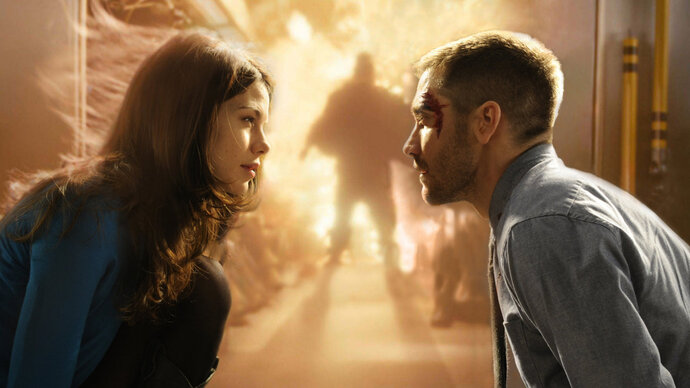 Source Code is one of the more complex examples of a body swap movie. US Army Captain Colter Stevens doesn't wake up in someone else's literal body, but rather he awakens in a simulation of that person's consciousness... if that makes any sense.
In this cerebral action-thriller, Colter (played by Jake Gyllenhaal) appears to us as his real self. But whenever he catches glimpses of himself in the window, he looks like a complete stranger.
Colter is repeatedly sent into the same 8-minute simulation of a train carriage because he has a mission: to find and identify the bomber on the train before the train blows up.
Of course, despite being a US Army Captain, his superiors are a bit vague on the details of his mission—for good reason.
11. Freaky Friday (2003)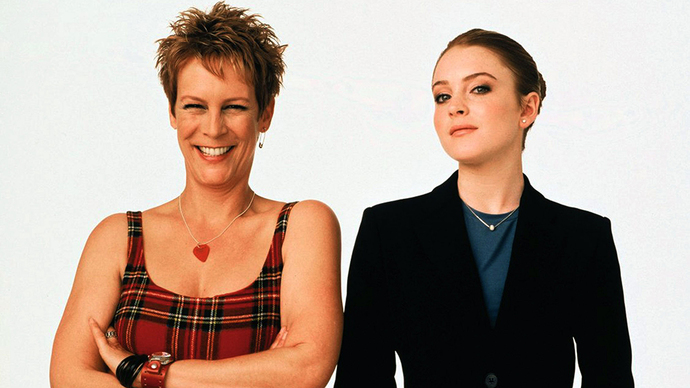 Comedies and chick-flicks love the body swap scenario because it makes for a lot of hilarious mishaps and lesson-learning.
Freaky Friday is one of the classic teen movies from the early 2000s, with top billing going to Lindsay Lohan. Originally a children's novel written by Mary Rodgers in 1972, Freaky Friday takes your typical angsty-teen-versus-strict-mom story and reverses them.
Anna (played by Lindsay Lohan) dreams of being a rock musician, but her widowed and workaholic mother Tess (played by Jamie Lee Curtis) isn't so keen. They argue relentlessly... then wake up in each other's bodies, forced to continue living their lives without drawing suspicion.
Freaky Friday takes the phrase "walk a mile in someone else's shoes" very literally, forcing Anna and Tess to see eye-to-eye.
10. 17 Again (2009)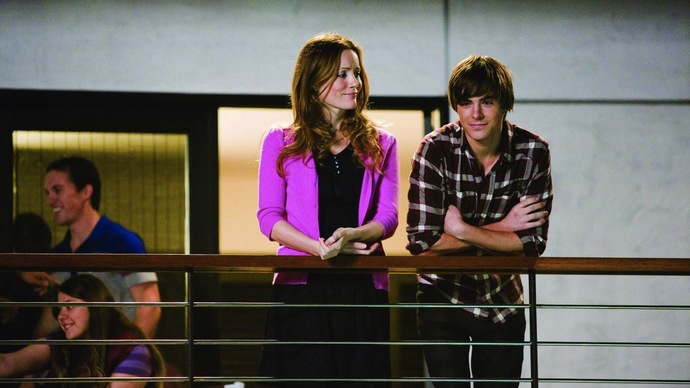 Oh look, another 2000s teen flick! This time with Zac Efron on the cover. But who's he body-swapping with? Well... himself. Except in this case, it's another version of himself, played by Matthew Perry.
Directed by Burr Steers, 17 Again takes what 13 Going on 30 did five years prior and inverts it: instead of going to bed a kid and waking up an adult, Mike goes to sleep a 37-year-old man and wakes up 17 again.
A tried-and-true plotline plus a teen heartthrob? That's guaranteed success, which is exactly what 17 Again was upon release. It might not be an Oscar-winner, but Steers's harmless comedy is funny, fresh, and even a little touching at times.
9. Meet Joe Black (1998)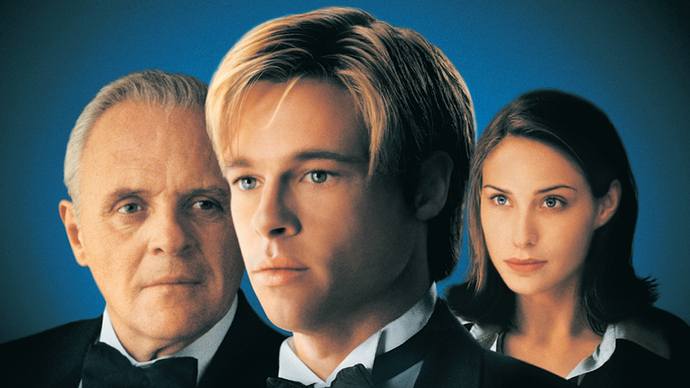 Susan (played by Claire Forlani) bumps into a man she once met at a coffee shop by fluke, and her father (played by Anthony Hopkins) introduces them. "Meet Joe Black," he says, but even though the man looks the same (played by Brad Pitt), he seems different somehow.
That's because Joe Black isn't actually the man from the coffee shop anymore. He's the personification of Death, temporarily borrowing a human body. Death has seen people living and decided to try it out, to experience this old place we call Earth.
Unaccustomed to having limbs, Joe struggles to eat, drink, or talk like a normal person, but that doesn't stop Susan from falling in love with him (or vice versa). Meet Joe Black doesn't hit as philosophically as its synopsis suggests, but it's still a solid watch with a solid cast.
8. 13 Going on 30 (2004)
13 Going on 30 has one character jumping between time in their own body. Released as Suddenly 30 in some countries, Gary Winick's romcom centers on a protagonist who's excited to become an adult—so much so that she wishes for it at just 13 years of age.
Jenna wakes up in New York, relieved to find she's no longer a geek and is now working as an editor for her favorite fashion magazine. Of course, she's also a little confused at how she got there.
With no memory of the past 17 years, Jenna brings the poppy energy of a delighted 13-year-old to the much-less glamorous reality of adulthood. Jennifer Garner's bright performance was particularly praised and is guaranteed to bring a smile your face!
7. Vanilla Sky (2001)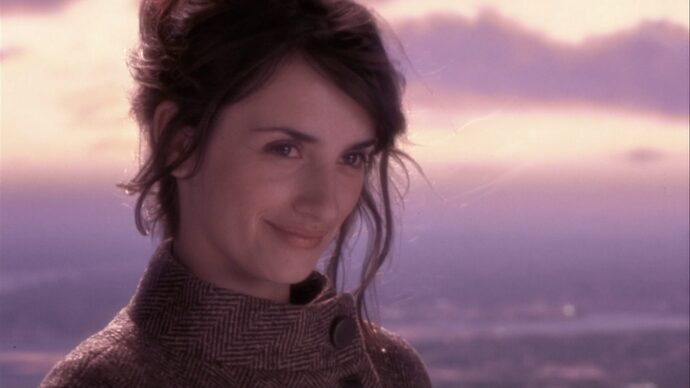 A remake of Alejandro Amenábar's 1997 Spanish film Open Your Eyes, Cameron Crowe's Vanilla Sky complicates the notion of a traditional body swap with its twisty conclusion.
The movie starts as a standard character-driven romance drama, in which we follow wealthy playboy David (played by Tom Cruise) as he parties and works in his Manhattan apartment.
But when we suddenly switch to David sitting masked in a police cell and accused of murder, things get a little tricky.
The first body swap in Vanilla Sky appears when David starts hallucinating that his girlfriend (played by Penélope Cruz) is actually a long-dead woman he had a fling with (played by Cameron Diaz). As his dreams and visions merge with reality, he can no longer tell who's who.
But wait, that's not all! There's more to the story that unfolds, and it would sound quite confusing if written out here. The best way to watch this film is to just watch it—and maybe think about why it's titled Vanilla Sky, which will make sense in retrospect.
6. Big (1988)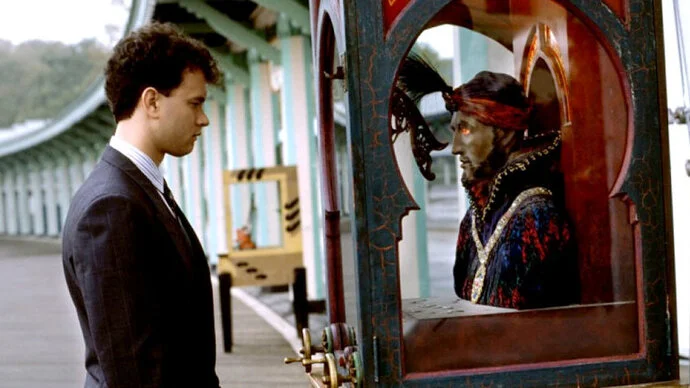 Big, directed by Penny Marshall back in the 1980s, was certainly the inspiration behind aforementioned hits 13 Going on 30 and 17 Again.
In this film, Tom Hanks stars as a 12-year-old boy who awakens in his childhood bedroom as a fully grown man. Unsurprisingly, his mother is terrified and believes that adult-Josh is her son's kidnapper—and chucks him out on the street.
After Josh convinces his best friend that he really is Josh, the two set out into the big bad world and end up at MacMillan Toy Company. What is the mysterious reason why he woke up as an adult? You'll have to watch this classic to find out.
5. Soul (2020)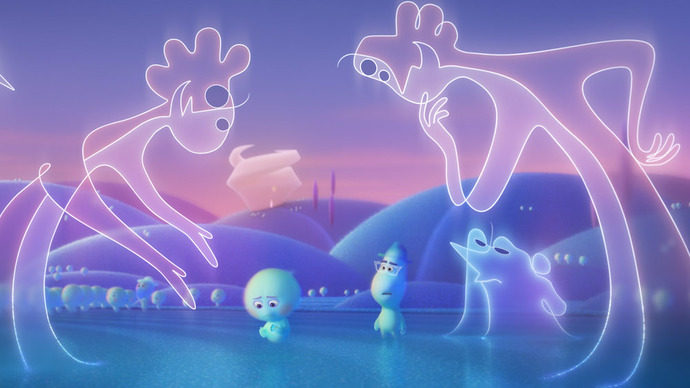 Soul is a little different than other body swap movies, both because it's an animation and because one of the bodies being swapped is an animal.
The Pixar movie presents a complex take on the afterlife, which engages adults as much as it does kids. In Soul, the afterlife is split into "The Great Before" and "The Great Beyond" (i.e., where our souls are created and where they go after we die).
The entire premise of Soul is built on body swapping, as tiny ghost-looking souls launch themselves into their assigned human bodies, provided they don't get lost in "The Zone."
Joe Gardner (voiced by Jamie Foxx) is an aspiring pianist in New York who falls into a coma. His soul is accidentally assigned as a mentor in the Great Beyond, and when he returns to Earth, he accidentally lands in the body of a cat. (His mentee lands in Joe's own human body.)
It sounds a bit confusing, but Pete Docter puts it in an elegant, understandable, and inspiring way for viewers of all ages to learn from.
4. Your Name (2016)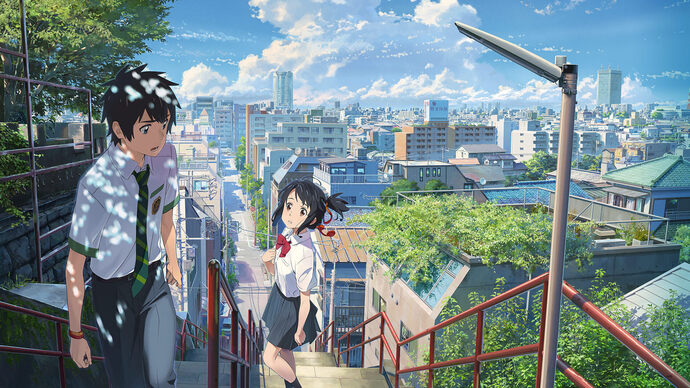 Your Name is also an animation, but unique on this list for its Japanese anime style. Gorgeously written and directed by Makoto Shinkai, Your Name trades the genre's usual humor for drama and depth.
Rural town girl Mitsuha meets Tokyo city boy Taki, but in an unconventional way: in the mirror. Mitsuha and Taki are complete strangers who suddenly start waking up in each other's bodies, only able to communicate with each other by leaving notes.
Mitsuha and Taki only change places intermittently, and it abruptly stops halfway through the movie. It's an intriguing plot, and luckily the answers are as fascinating as the questions. Not only was Your Name critically acclaimed for its characters, but for its striking animation, too.
3. Being John Malkovich (1999)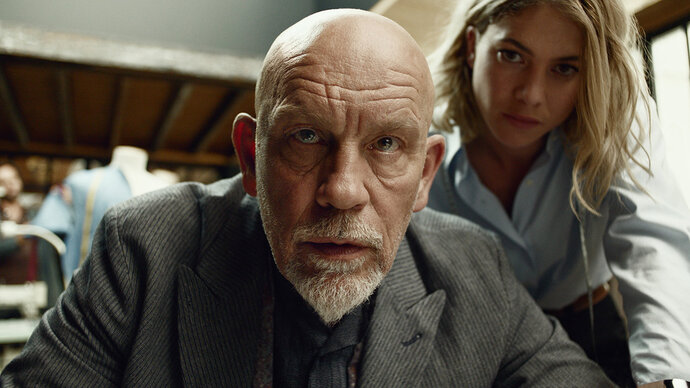 If you're a fan of anything weird or offbeat, this film is for you! Directed by Spike Jonze, Being John Malkovich is a surreal metacinematic adventure where John Malkovich plays himself. Multiples of himself, in fact.
It's actually John Cusack who's the star of the movie as a struggling puppeteer in New York City. After stumbling on a portal into John Malkovich's body, he discovers you can only stay inside the actor for about 15 minutes before being ejected onto the New Jersey Turnpike.
Body swapping is just one of the many bizarre things that take place in this movie, which includes an office with a tiny ceiling and a room full of Malkoviches who can only say the word "Malkovich."
2. Mulholland Drive (2001)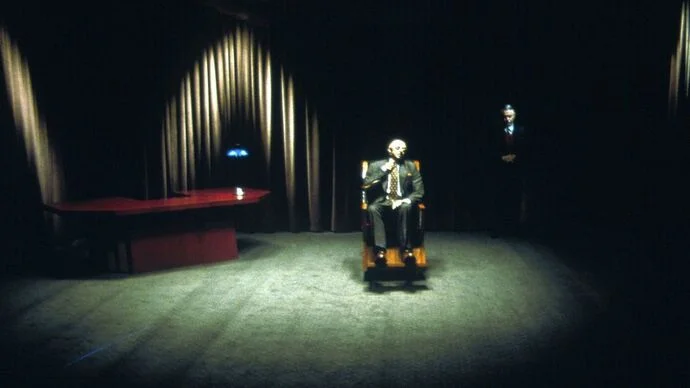 Mild spoilers ahead! Stop reading this section if you haven't seen Mulholland Drive yet. In fact, if you intend to watch this movie and haven't yet, just go and watch it already!
David Lynch's surrealist neo-noir film Mulholland Drive was inspired by his lucid dreaming and employs a dreamlike logic. Within all of that, Mulholland Drive has a body swap you won't see coming... (Except now you'll probably be looking for it since we mentioned it!)
Naomi Watts and Laura Harring star as a wannabe Hollywood actress and an amnesiac stranger who's trying to recover her identity.
The dark-haired amnesiac (played by Laura Harring) appears at the door of Betty (played by Naomi Watts), and together they follow clues to an unexpected end.
A bunch of other seemingly random subplots are also woven into the narrative, and the conclusion of the movie is still debated to this day. What do you think happened?
1. Everything Everywhere All at Once (2022)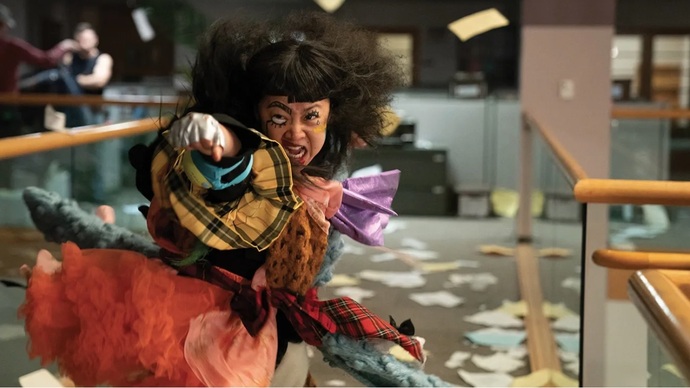 Everything Everywhere All at Once is much more than a body swap movie. It has so much more than you'd expect: astounding special effects, dazzling wardrobes, phenomenal editing, and a narrative that'll take you to places you never even thought about.
But the film doesn't start off so epically. In fact, it starts off quite down-to-earth—in an old laundromat run by a Chinese-American couple who are facing IRS troubles. The journey that begins here and the way it builds up to epic multiversal stakes is a spectacle to behold.
The absurdist comedy-drama gets creative with the idea of body swapping across dimensions. Evelyn Quan Wang (played by Michelle Yeoh) doesn't find herself in someone else's body—instead, she taps into her other lives across parallel universes.
It's a complicated film with many jaw-dropping and mind-bending moments, brilliantly executed by directors Daniel Kwan and Daniel Scheinert. Everything Everywhere All at Once is the highest-grossing A24 film and proof that originality in cinema is still possible.