It's not all that common for a movie to be equally enjoyable for kids, teenagers, and adults. And when such a movie does come along, it's often middling at best. Good enough, but not great.
Very rarely, we're treated to a movie that's an absolute blast for everyone—and it's exponentially better when that movie is wholesome at heart. That's the kind of film that an entire family can love together.
Here are some of our favorite movies that are truly wholesome and will appeal to pretty much all age groups and all tastes. The next time your family gets together, consider watching one of these!
11. Finding Nemo (2003)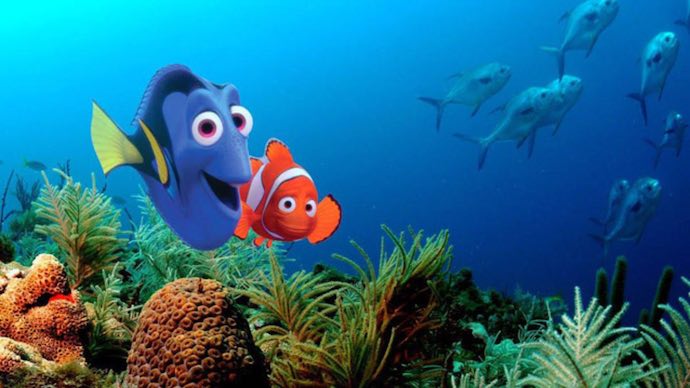 Finding Nemo is a treasure that has kept on making the lives of countless children more entertaining for its presence. However, more than that, it also has managed to captivate audiences of adults and children alike.
The film follows Marlin's (voiced by Albert Brooks) search for his son Nemo (voiced by Alexander Gould) after he's captured by divers and taken across the world—where the nervous young clownfish meets some of the most varied species found in the sea.
Adults love the emotional resonance found in the picture, with Dory's presence making it all the more captivating. For children, the film is an entertaining journey that has plenty of action. It's a heartwarming tale of love, perseverance, and reconciliation.
10. Jumanji (1995)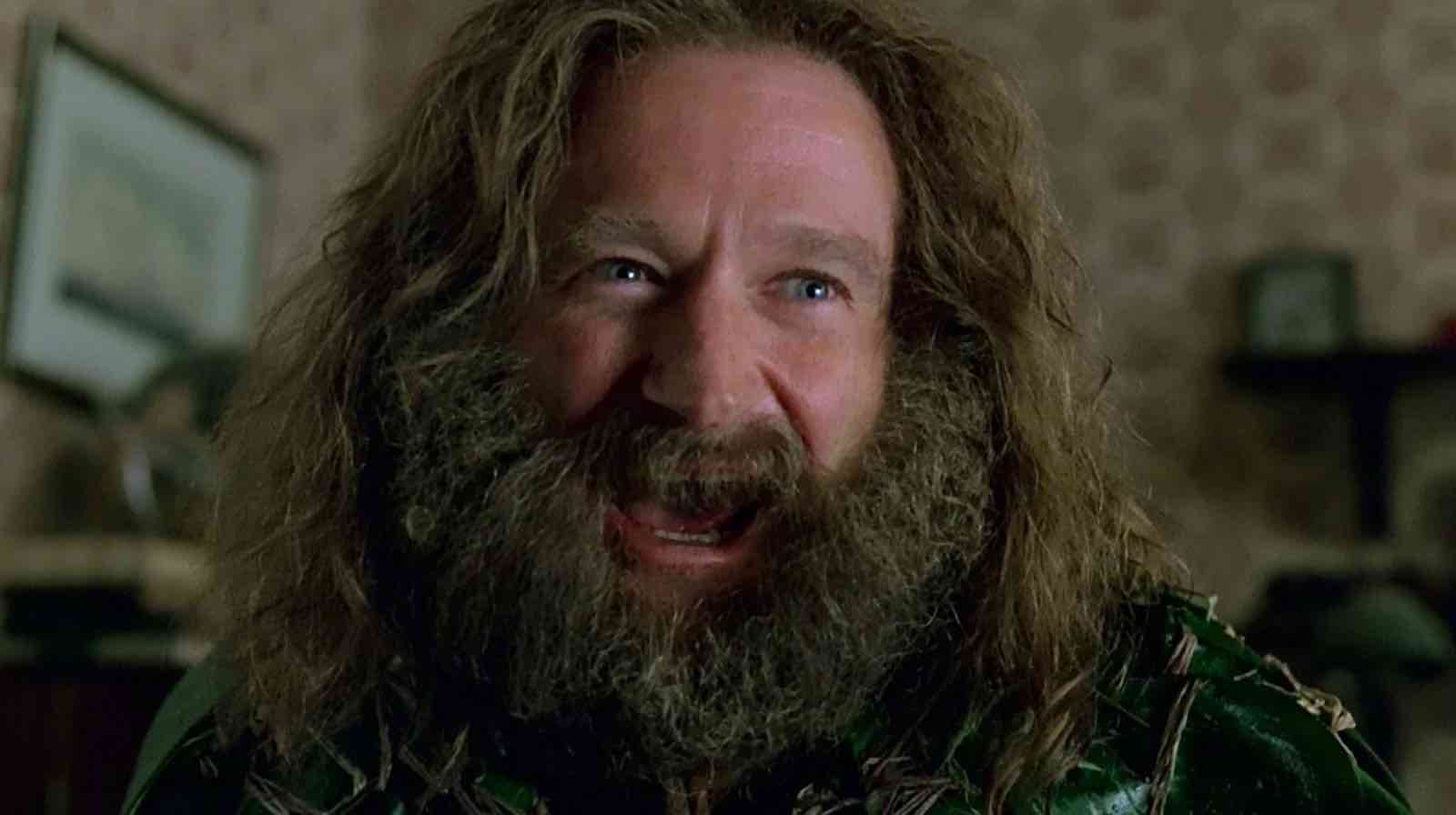 The late Robin Williams was known for his ability to transition between comedy and drama seamlessly. However, it was his work in Jumanji that brought both together in a picture everybody can enjoy.
For almost thirty years now, Jumanji has been a staple of family holidays as everybody sits down to enjoy the story of Alan Parish and his return to the real world after he's trapped in the living board game.
Jumanji comes with great emotional heft as well as a wonderful comedic energy and perfect tonal balance. So, despite the modern sequels with The Rock and Kevin Hart, the original remains superior.
9. The Lion King (1994)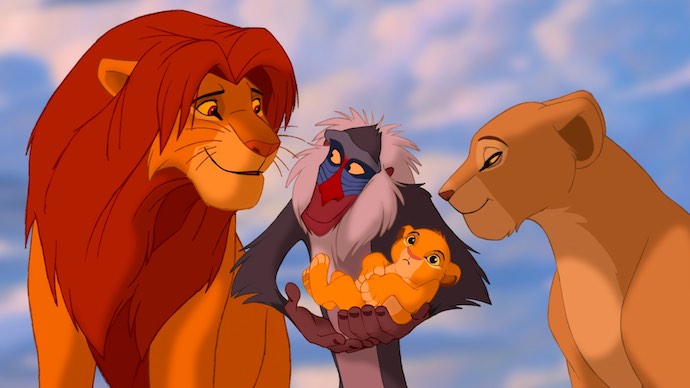 The Lion King is basically Shakespeare's Hamlet with animals, so when it was pitched to Disney studio executives, they would've been right to label it an insane idea and laugh it out the door.
Thankfully, they didn't! Because The Lion King ended up being an insanely brilliant film with its expert direction, cementing itself as one of Disney's greatest outings of all time.
The Lion King has a voice cast of household names that most live-action blockbuster films would be jealous of, with James Earl Jones and Jeremy Irons giving the two best performances.
Even after all these years, the film is perfectly weighted for families between its catchy songs, deep relationships, and moments of true horror. The whole affair sticks surprisingly close to Shakespeare's original vision yet still ends up with a legendary identity all its own.
8. The Jungle Book (2016)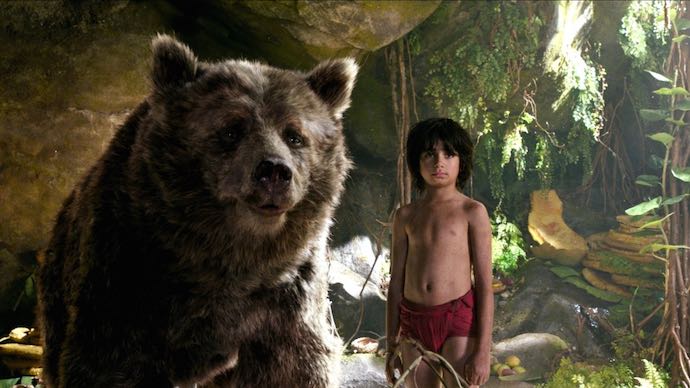 When Disney decided for a live-action remake its classic 60s animated picture The Jungle Book, they were met with raised eyebrows. Why? Because the original, while well-remembered, wasn't exactly the best or the most iconic in Disney's storied history of hits.
However, by deepening the story and keeping the same iconic songs, the remake came to life with a stellar cast that embraced Jon Favreau's vision. The film ended up being even better than the original, with Bill Murray's Baloo the Bear being the film's greatest strength.
Everyone can love this remake, with adults enjoying the wonderful performances given by the cast and kids getting the chance to see Kipling's work brought back to life for the modern age.
7. Shrek (2001)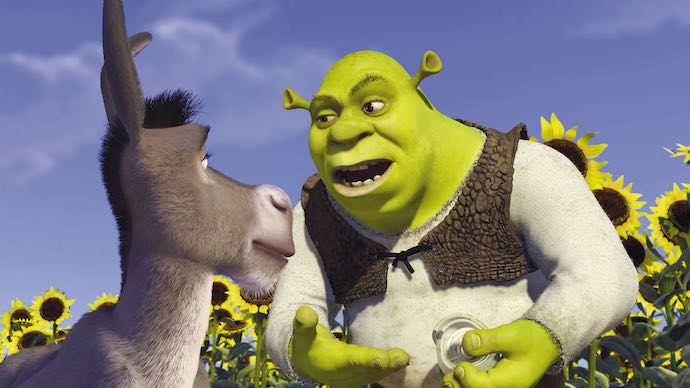 The idea for Shrek was born from the son of a Hollywood movie executive, and it's clear he struck gold with it because Shrek has gone on to become a multi-million-dollar franchise.
Inspiration for the story came from a children's storybook tale about an unsightly ogre who lives in the swamp. However, the filmmakers spun it by adding significant amounts of their own material.
And it's a good thing they did, too, as Shrek became a cult classic—and later a full-blown classic—that upended the tropes of traditional fairy tale stories to the point of openly mocking them.
For older viewers, Shrek is a hilarious take on the stories of people like Hans Christian Andersen. For younger viewers, the adventures of Shrek and Donkey in rescuing Princess Fiona is just plain fun.
6. Say Anything (1989)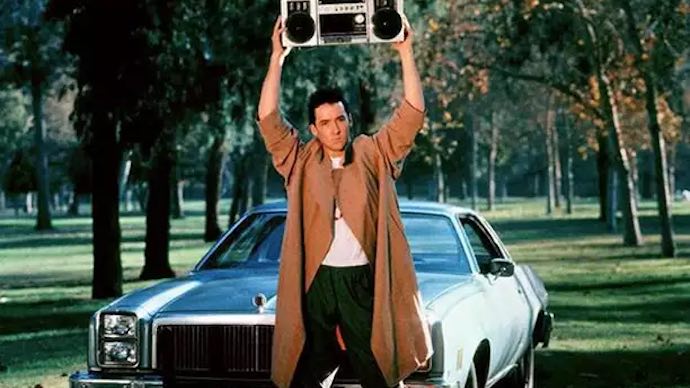 Say Anything is a film that demonstrates the heroism of being the good guy, the guy who won't hurt the girl, the guy who's ultimately himself and understands the trials of life, the guy who chooses to always look on the bright side and not give in to the doldrums.
This film centers on Lloyd Dobler (played by John Cusack), who falls in love with Diane Court (played by Ione Skye) as they finish up high school and finally plucks up the courage to ask her to a party.
However, burdened by her father's legal troubles and contemplating a university offer in England, the two of them are forced to make choices that are beyond their maturity.
In the end, Lloyd and Diane are one of romcom's greatest couples and Lloyd is the ultimate romcom hero who constantly tries to do what's best for Diane. Say Anything is perfect for families with a wholesome tale that's absolutely gripping for all ages.
5. It's a Wonderful Life (1946)
It's a Wonderful Life is a perennial Christmas favorite, and why wouldn't it be? The film practically demands to be watched at Christmas!
It tells of George Bailey (played with gusto by James Stewart) and his attempts to stop the cruel Mr. Potter (played by Lionel Barrymore) from taking over Bedford Falls and ruling the town through his empire.
However, after a lifetime of struggling and failing, George Bailey decides to kill himself by jumping off the town bridge. Fortunately, his guardian angel Clarence (played by Henry Travers) intervenes and shows him what Bedford Falls would look like if he'd never been born.
The story is a beautiful tale of pain and redemption as George sees the beauty of his life, his family, and how much he's adored by the townsfolk.
4. Big (1988)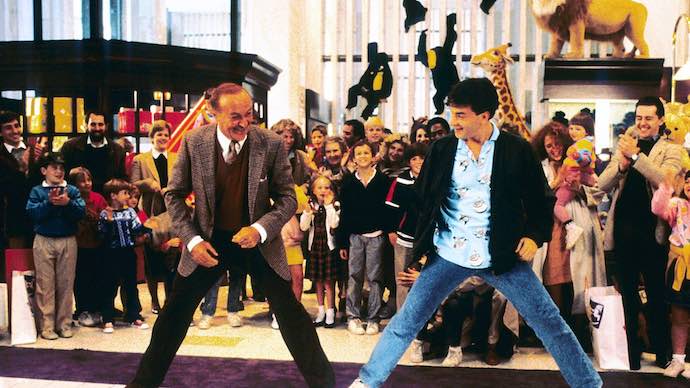 Here we have the film that shifted the public perception of Tom Hanks from comedic leading man to a serious actor with potential to go further.
Big is about a boy who wishes he was a grown man so he can experience all the trimmings of adult life, away from the pre-teen angst of his youth. Of course, his wish is granted by an old gaming machine and he really does grow into a man in his late-20s.
From there, he comes to understand that adult life isn't the paradise he thought it was and that he needs to go back to his family, who are worried sick about him (and believe that he was kidnapped).
Big is brimming with the innocence that we all lose when we grow up, recaptured by Tom Hanks in his first Oscar-nominated role that led to a career that will go down in history as one of Hollywood's finest.
3. Kiki's Delivery Service (1989)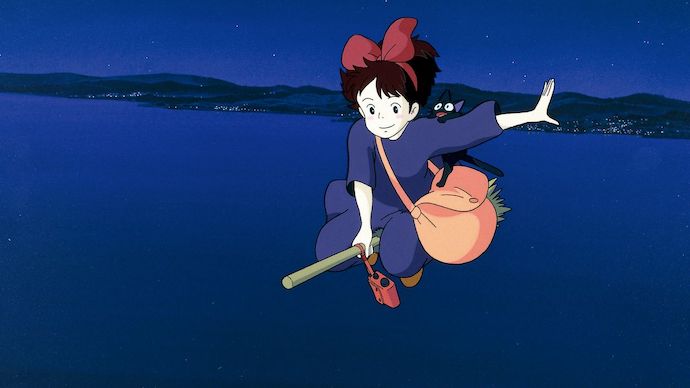 So many Studio Ghibli movies can be enjoyed by families, but of them all, it's Kiki's Delivery Service that most showcases the incredible pull of Hayao Miyazaki's work for family audiences.
While Spirited Away and Princess Mononoke are arguably the most iconic and most important by the filmmaker, Kiki's Delivery Service is the one that has everything for the whole family.
The story is about a young witch named Kiki who moves to a different city to hone her skills and be of use to the community, using her flying ability to deliver packages across the landscape.
Armed with her cat Gigi and a strong determination, Kiki finds life to be both fun and difficult as she grows up away from her family, all while developing affections for a boy.
The animation itself is good enough for the Louvre, as the picture showcases the brilliance of the artists at Ghibli. Meanwhile, the direction and story highlight the stunning skills of Miyazaki himself.
2. The Princess Bride (1987)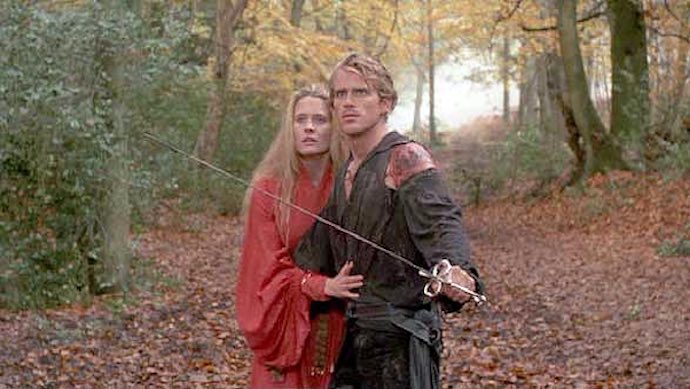 The Princess Bride is a beloved cult classic of fantasy cinema that holds a special place in Hollywood history. Much of it plays with the concept of traditional romantic comedies, mixing those tropes into an adventure that feels somewhat akin to Robin Hood: Men in Tights.
All the comedic swashbuckling is perfectly tuned for every age group, with some adult jokes thrown in but cleverly disguised so that innocent kids won't understand.
As Princess Buttercup (played by Robin Wright) and her beloved Westley (played by Cary Elwes) look to escape the clutches of the awful Prince Humperdinck (played by Chris Sarandon), few movies have the sheer amount of infectious spirit that The Princess Bride does.
Then, when you factor in the performance of Mandy Patinkin as Inigo Montoya, The Princess Bride becomes an all-time classic.
1. Toy Story (1995)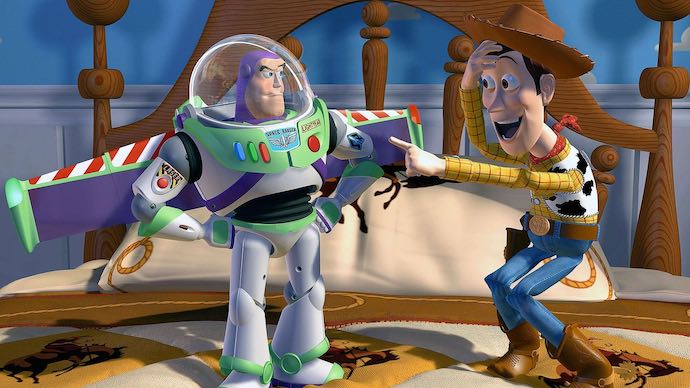 When Toy Story 3 hit cinemas in 2010, one critic for Entertainment Weekly noted that he was "flabbergasted" that a bunch of plastic toys could have the kind of impact on him that they had.
That impact started all the way back in 1995 with the first Toy Story and its magical tale of toys coming to life when people aren't around. That's the kind of imaginative idea that lives in the hearts of children, and we've all wondered something similar in our own youths.
Toy Story realized that idea with perfect execution, rooted in the journey shared between Woody and Buzz—a journey that leads them to becoming best friends and taking down the evil child Sid.
Ultimately, Toy Story remains the most wholesome film for a family to put on, whether it's for the holidays or just a rainy day. Plus, it can be followed by its three sequels, which are all arguably better than the original!