During the 1950s and 1960s, Westerns were so popular that Hollywood's elite Western stars all had their own horses to be used in their movies. From John Wayne to Yul Brynner, everyone was earning bank with how popular the era-dominant genre was.
However, as with all things, what goes up must come down. By the late-1960s, Western movies had gone out of favor. Nobody wanted to make them anymore, and actors didn't want to star in them anymore.
As tastes moved toward youthful auteurs who had no interest in shooting cowboy films, Hollywood also moved on—and Westerns went the way of the dodo, becoming rare to the point of practical extinction.
Now, the genre is once again stirring from its slumber. Here are the modern movies and TV series that have been influential in bringing back the Western genre into a new age.
The Fall and Return of Westerns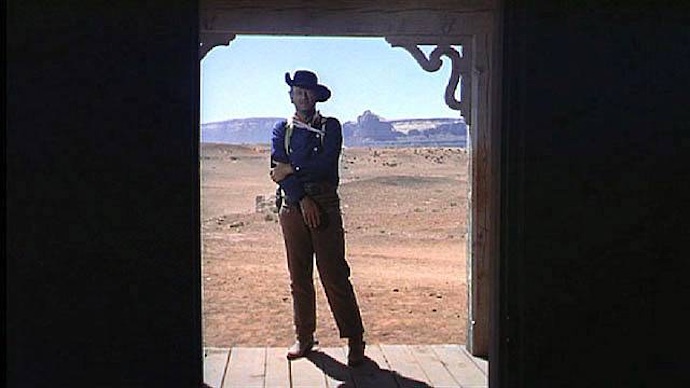 There isn't one single reason as to why audiences lost their appetites for Western movies. The overall mood of the era was shifting, and that brought changes in many areas—including cinema.
The 1960s and 1970s brought about radical shifts in culture and counter-culture in the United States, punctuated with the rise of Bob Dylan, The Beatles, and new filmmakers like Francis Ford Coppola.
Some say it's all rooted in the Vietnam War, which taught people that straight-cut morality wasn't the way of the real world—and straight-cut morality is what Westerns of the era were defined by. Around this time, audiences wanted deeper heroes with more complex morality.
There's also the issue of saturation. The amount of Western movies pumped out by the film industry in the 1950s was a proverbial oil spill. For a time, more than 50 Westerns were produced every year by Hollywood, and that led to an over-stuffed market.
The above mixed with the emergence of a Hollywood that started giving money to youngsters in the wake of the New French Wave movement, and so the industry quickly started moving away from cowboys.
The genre of the Western pretty much vanished from Hollywood, save for a few exceptions here and there like Clint Eastwood's Unforgiven.
To this day, many still consider the genre to be passé—but there are also those who are rediscovering it. The reception of movies like Slow West, Hostiles, and the remakes of 3:10 to Yuma and True Grit are all proof of this renewed audience interest.
The difference now is that filmmakers and actors have learned a whole lot in the decades since the previous age of the Western, and they've learned how to craft a different kind of Western movie—a more modern one.
Today's Western movies are less about classic Western motives, simplistic plots, and black-and-white morality. Instead, they're driven by deeper characterizations, more complex plots, and social commentary.
Here are several modern Western movies and TV shows that influenced and spurred the growing resurgence of the genre.
4. The Power of the Dog (2021)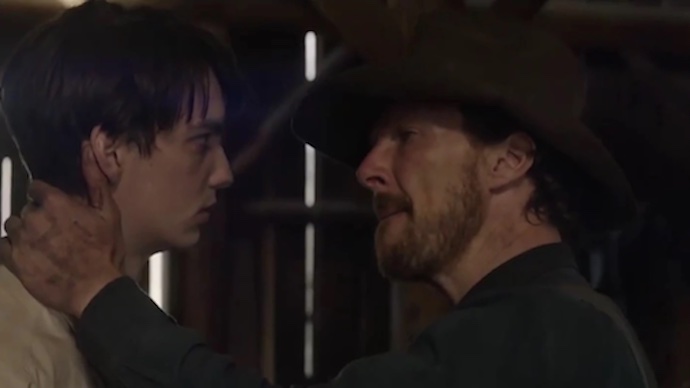 Jane Campion's adaptation of Thomas Savage's novel The Power of the Dog has proven to be a Western that belongs to the modern era.
The Power of the Dog showed that not only is the Western genre back in the good graces of Hollywood—what with it garnering multiple Academy Award nominations—but that the Western concept has evolved.
Gone are the days of John Wayne standing around with a crusty look on his face, pistol at the ready, waiting to shoot down anyone who gets in his way. Now we have Benedict Cumberbatch as malicious ranch owner, who tortures his brother's new wife with psychological warfare.
We've fully entered a new era in film where Western-style films now fully embrace the deep moral complexity of modern narratives and bring them across on screen with unflinching boldness.
And, perhaps unsurprisingly, The Power of the Dog is a Netflix movie. Maybe this is indicative of the current and future state of the industry, simultaneously modernizing film by rebirthing old concepts.
3. Logan (2017)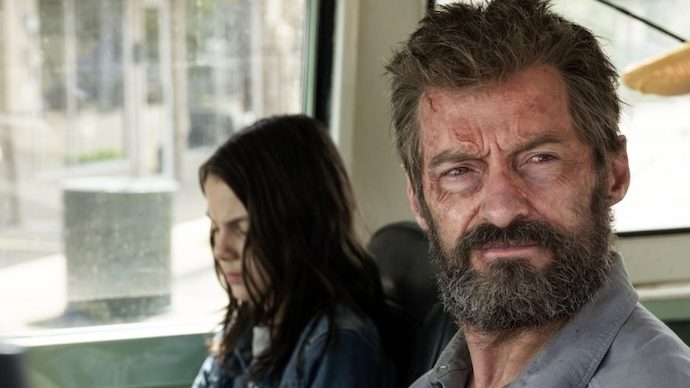 Mixing a superhero movie with the Western genre was a risk. However, Hugh Jackman's final outing as Wolverine deserved special treatment—and that's what he got in Logan.
Scott Frank wrote the screenplay with director James Mangold, and they single-handedly dragged the genre back to box office success.
Logan is the highest-grossing Western movie of all time because it tapped into the audience's desire to see Wolverine bow out in style. In doing so, Logan jumpstarted a new trend that saw genre-blending in superhero movies become not only acceptable but desirable.
What's more impressive is that Logan is an R-rated film. Its huge box office haul was entirely comprised of adult audiences who wanted to see this neo-Western film, proving that phenomenal results can be had.
2. Godless (2017)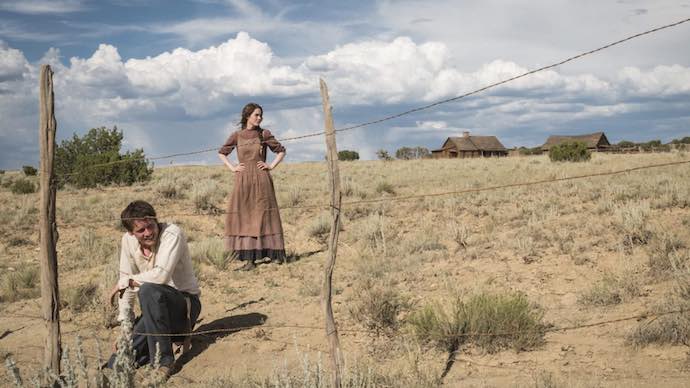 Today's TV series are the medium of choice for storytellers who have deep, elongated, and complex narratives to unravel.
It's something that existed in episodic form back in the 1950s with series like Rawhide, but those share more in common with 90s TV sitcoms than they do with modern dramatic TV series.
Released in 2017, Godless was a hit for Netflix, who allowed Scott Frank to tell an epic tale of revenge and faith across seven hour-long episodes. Starring Jack O'Connell, Michelle Dockery, and Jeff Daniels, Godless is a Western in every sense.
However, Godless has a moral complexity that sees a young man depart from his band of thieves to protect the people of a town who attempt to care for him. He no longer wishes to live as an outlaw and murderer.
1. Deadwood (2004–2006)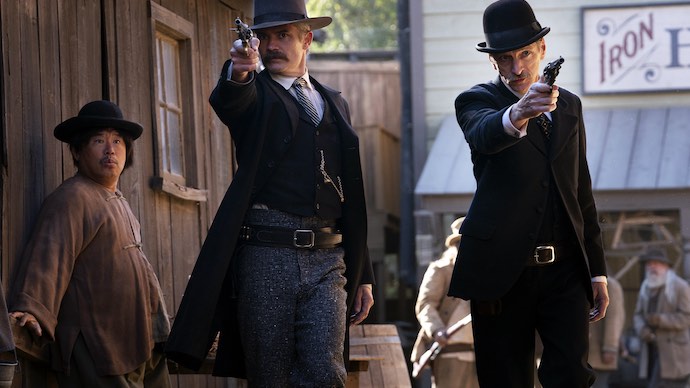 HBO's 2004 series Deadwood was already a success when the series first aired, but it kept growing in popularity long after it ended.
Following HBO's reinvention of what a TV series could be with The Sopranos and The Wire, the Western genre was next—what disappeared from box offices was brought back to life with Deadwood.
With an exceptional cast including Ian McShane, Brad Dourif, Timothy Olyphant, and Molly Parker, Deadwood was ahead of its time.
The show got cancelled after its third season, but remained ever popular with audiences for over a decade thanks to its availability via streaming. And then in 2018, the Deadwood movie finally came to be.
It's hard to deny how much influence this series had in bringing the genre back into serious drama territory. For a while, the only "Western" media were parodies and comedies like Shanghai Noon.