Back when streaming first broke mainstream, you pretty much had two options: Netflix or Hulu. But then streaming services began multiplying, dividing, and fracturing content across many platforms.
If you wanted to watch a particular movie or TV show and you knew it was available to stream, you still had a problem: where was it streaming? And if you found out and added that movie or TV show to your watchlist, you might lose the opportunity when it gets moved to another service.
Throw upcoming movies and TV shows into the mix and you can see how things have grown annoyingly complicated in streaming land.
That's what Plex wants to solve with its latest feature: Discovery. With Discovery, you can not only find what new movies and TV shows are streaming, but also keep track of which streaming services they're on. And if that wasn't useful enough, there's more.
A Quick Crash Course on Plex, Explained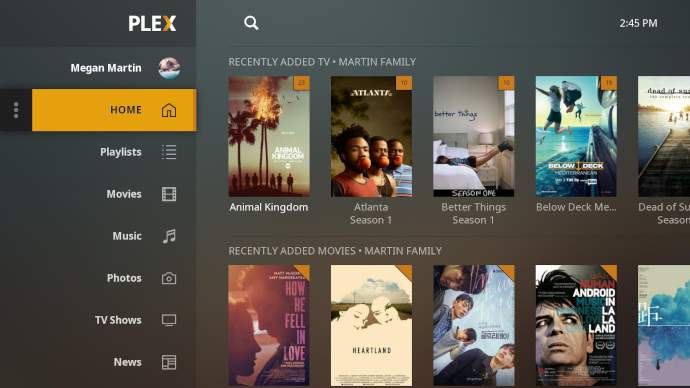 If you aren't familiar with Plex—or maybe you are but you haven't kept up with it in the past few years—then here's a quick rundown.
Plex started as an app that focused on letting you set up your own streaming server so you could stream your own music files and video files to other devices on the same network.
In that sense, Plex technically consists of two different software: Plex Media Server runs on a computer and manages the sharing of media files with other devices, while the Plex app is what you use on various devices to connect to and stream from your server.
But in recent years, the Plex app has been gaining several new features that don't rely on Plex Media Server. It's growing to be similar to services like Tubi and Pluto.tv, which offer free on-demand streaming of TV shows, movies, and live TV channels.
Plex's Discovery is another one of those recent features that you can use even without Plex Media Server. All you need to do is install the Plex app on whichever device you want to get started with.
What Is Plex's Discovery Feature?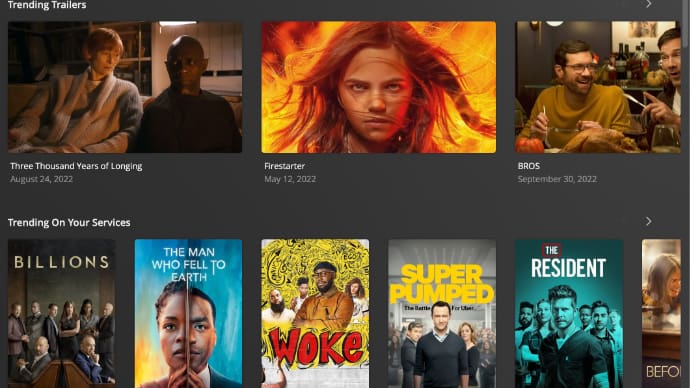 Discovery is meant to help you stop worrying about where to watch the movies and TV shows you want to see. With Discovery managing and tracking everything for you, you can just focus on actually watching.
This means a reduction in the average time you spend figuring out what to watch next, giving you more time to kick back and relax.
Discovery supports virtually any streaming service you can think of, including the big names—like Netflix, Hulu, Amazon Prime Video, Disney Plus, HBO Max—as well as the more niche streaming services.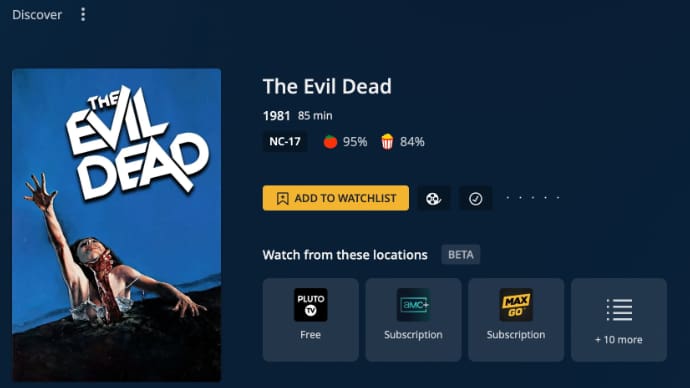 As soon as you open the Plex app, you'll see recommendations, trailers for new releases, and more.
The best part is that you only see movies and TV shows that are available on the streaming services you have access to. No more getting excited about something without realizing you aren't subscribed!
Alongside this comes Plex's new Watch List feature. Saw a trailer or heard about a new show or movie you want to see? Go ahead and add it to your Watch List so Plex can let you know where to watch it when it's out.
How to Use Plex Discovery
Adding your streaming services to Plex is simple. In your Plex settings, there's a new entry in the menu titled Streaming Services. There you'll find a handy list of every streaming service Plex supports.
The popular streaming services are up at the top of the list. This is where you'll find Netflix, Hulu, etc. Scroll down to see where the TV Everywhere apps that let you use your provider subscriptions rub elbows with more niche services like Popcornflix and Tubi.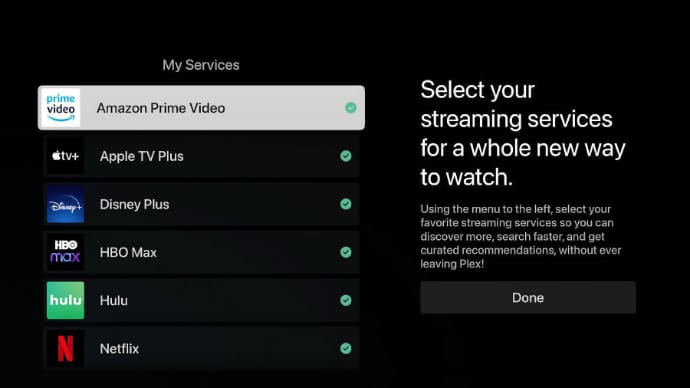 Once you select a service, it gets pinned to the top of the screen. This makes removing a service easy when you're no longer subscribed (since you don't have to scroll or search to find it).
After you've added your services, you can start browsing through the Discovery section. Near the top, you'll see Trending Trailers and Trending On Your Services sections, which are handy when you're looking for something new to watch right now.
Scroll down to see the Coming Soon, New Trailers, and New On Your Services sections, which all let you take deeper dives into what's on the horizon. You'll also find service-specific sections for larger streaming apps like Hulu.
The Downsides to Plex Discovery
It's clear that Plex Discovery is focusing on movies and TV, at least for now. Sports seem to be overlooked, but that makes sense since matches don't require much discovery—those events are scheduled far in advance, and you can always find a given sport on a few channels.
That said, I noticed that sports-specific streaming services (like ESPN and F1 TV) are missing from the supported streaming services. These and other sports streaming services offer plenty of documentaries and other programming that go beyond live sports and replays.
If Discovery takes off, I assume Plex will prioritize adding more niche streaming services. In the meantime, if movies and TV shows are your main interest, the feature is so useful it's absolutely worth a try.