Many wars have been featured in film, but no other war has been the backdrop to as many movies as World War II.
This makes sense, of course, given how many angles a filmmaker can take when approaching WW2: life in the trenches and life at home; the Holocaust, secret plots, and POW camps; soldier stories, Hitler Youth, and government officials; both Axis and Allied powers.
World War II was global, complex, intricate, and comprised of more than a million events and individual stories. It's a goldmine for cinematic drama and tense action!
Over 1,300 WW2 movies have been made and released to date. Here are our picks for the best movies about World War II.
25. Their Finest (2016)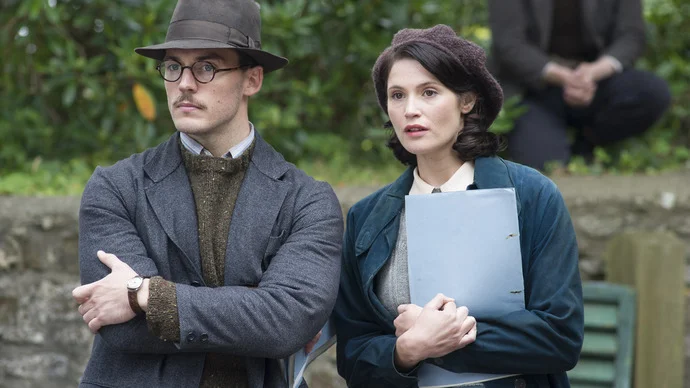 Their Finest isn't an epic piece of Oscar-winning cinema, but it does take a unique angle on the effects of war—by looking at how World War II affected the movie business.
By this time, cinema was no longer just a pastime. It could be used as a propaganda tool to aid in the war effort.
And since half the male population had been shipped off to fight, women were finally given a narrow space in the film industry, tasked with writing scripts of British heroism and love reunited.
Their Finest is one of the more inspiriting, family-friendly WW2 movies, a quality born from Lissa Evans's original heartwarming novel.
24. Hacksaw Ridge (2016)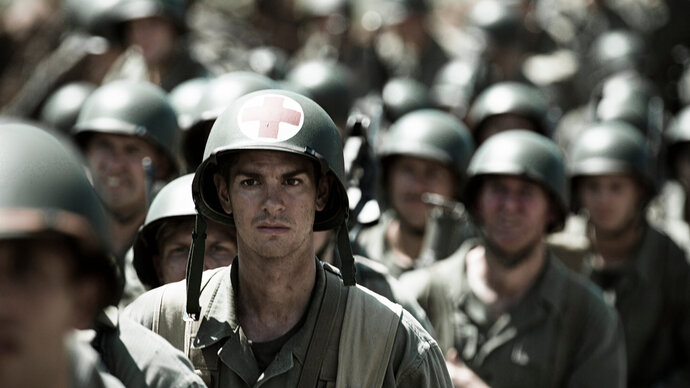 It would be fair to assume that half the entire WW2 movie genre is made up of true stories, as there were so many experiences to be told! That's certainly the case for Hacksaw Ridge.
Hacksaw Ridge takes us to the muddy banks of southern Okinawa, where a 500-foot-high plateau marked the edge of Japanese territory being invaded by the US in 1945.
Technically, the Allies won the Battle of Okinawa, but the cost in casualties was great—and it would've been greater if not for combat medic Desmond Doss (portrayed by Andrew Garfield).
Desmond Doss saved 75 men by lowering them down the cliff, which is even more impressive given that he was a devoutly religious conscientious objector who refused to bear arms!
23. Unbroken (2014)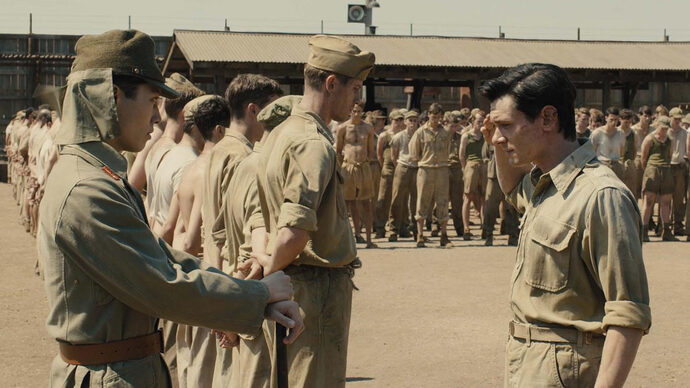 In World War II, the Olympic distance runner Louie Zamperini was fighting the Japanese in a POW camp—and this was after being stranded in a lifeboat for 47 days.
Unbroken makes you question just how far the human will can take you, as Zamperini (played by Jack O'Connell) should have died several times throughout the film.
Angelina Jolie and the Coen brothers were behind the camera of this shocking biopic, which rewards us with a sweet finale clip of 80-year-old Zamperini carrying the Olympic torch as a free, unbroken man.
22. A Hidden Life (2019)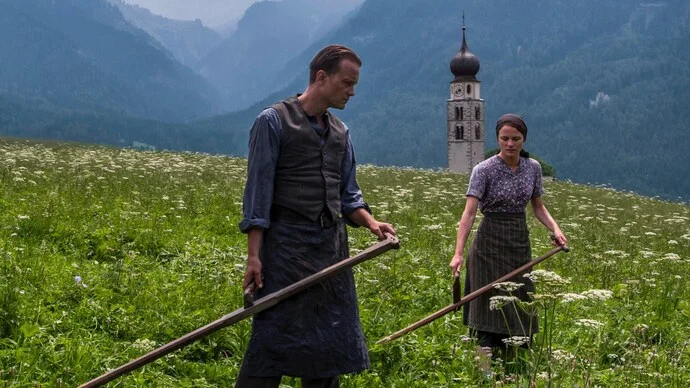 A visceral, panoramic treat for the eyes that unfurls in the Austrian mountains, A Hidden Life isn't like most war movies.
In depicting the life of a real conscientious objector, director Terrence Malick spends the first hour showing us how important the small and simple things are in life. Then, the war hits—and Franz Jägerstätter (played by August Diehl) refuses to join the Nazis.
A Hidden Life is three hours of incredible fish-eye shots that infuse this war story with a spiritual quality. (If you want something more Hollywood, check out Malick's first WW2 movie, The Thin Red Line, which brags an A-list ensemble cast.)
21. Fury (2014)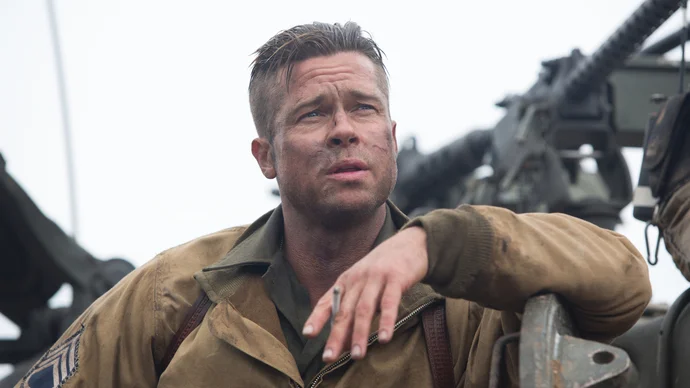 Brad Pitt has been in his fair share of war movies, but Fury is one of his finest. Starring as the no-nonsense commander of an M4 Sherman tank, Don "Wardaddy" Collier must suppress every ounce of emotion and humanity to toughen up his crew and win the war.
Fury is a tense, gritty, and mud-caked battle of morals—raw and unrefined, never trying to sugarcoat the truth.
Yet, Director David Ayer doesn't lets the macho bravado kill the narrative either. Below its metallic surface, Fury is as sensitive as the rest of the movies on this list. (That said, if you're not one for gore, you might want to look away.)
20. The Longest Day (1962)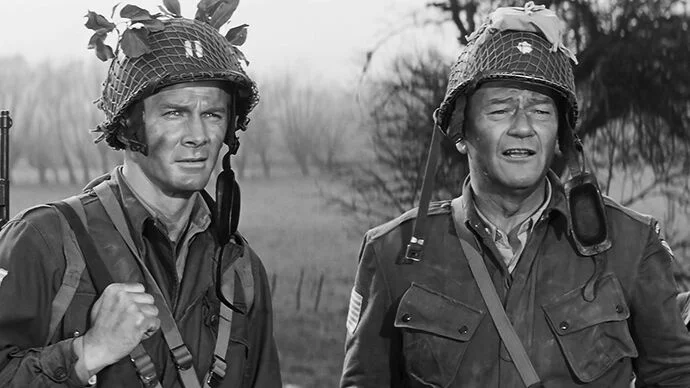 The Battle of Stalingrad, the Attack on Pearl Harbor, the evacuation of Dunkirk, and the Normandy landings are among the key events that took place during WW2. The Longest Day features the latter.
More commonly known as D-Day, the Allied invasion of Normandy remains the largest seaborne invasion in history, so it's only fitting there should be an epic movie made about it—one with three directors (a British, an American, and a German).
The Longest Day is adapted from the 1959 book by Cornelius Ryan, complete with an ensemble cast of legends too vast to list here. And the filmmakers were so reliant on historians and consultants, The Longest Day almost feels like a grand documentary.
19. The Boy in Striped Pajamas (2008)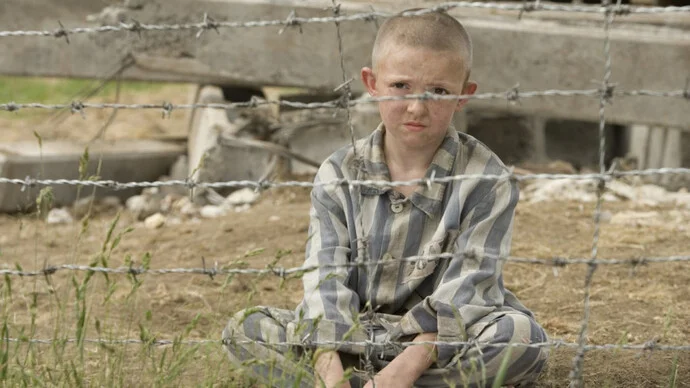 What can make you cry harder than a romance film? A war film. But in this case, The Boy in Striped Pajamas won't just make you cry—it'll make you weep in the ugliest yet most beautiful of ways.
The horrors of war are only more horrifying when afflicted on children, which they most certainly were.
Although not historically accurate, The Boy in Striped Pajamas tackles the emotional side of war rather than the factual by depicting a friendship between two eight-year-old boys on either side of a fence.
That fence, of course, is a barbed wire divide between a rural woodland free-for-all and a Nazi extermination camp...
18. Empire of the Sun (1987)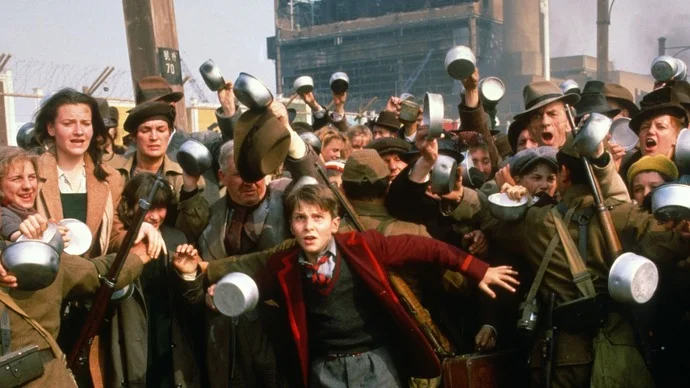 Before he was Batman, Patrick Bateman, or Dick Cheney, Christian Bale was already impressing critics in Empire of the Sun as a British school boy in Shanghai. Yes—a movie where he speaks in his own, real accent!
Jamie "Jim" Graham lives a privileged upper-class life before the war rips it away from him. When Japan invades China, Jamie is lost in the evacuation and forced to survive on his own.
Empire of the Sun is semi-autobiographical of the original book's author, J. G. Ballard. And even as a kid, Bale displayed a strong knack for acting, leading one of Steven Spielberg's less whimsical family movies.
17. Son of Saul (2015)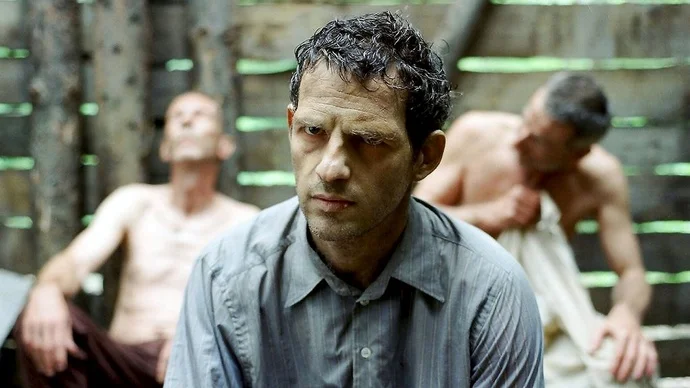 Hungarian filmmaker László Nemes's feature directorial debut was a sensational success in artistic circles—a success that translated commercially to win an Academy Award!
Filmed in real-time, Son of Saul might be a slice-of-life movie, but it isn't one we'd wish to experience ourselves. In it, Nemes guides us through a normal day in an Auschwitz concentration camp.
Saul Ausländer (played by Géza Röhrig) is an Auschwitz prisoner who's forced to salvage valuables from corpses and scrub down the gas chambers. It's an important but unpleasant watch.
16. From Here to Eternity (1953)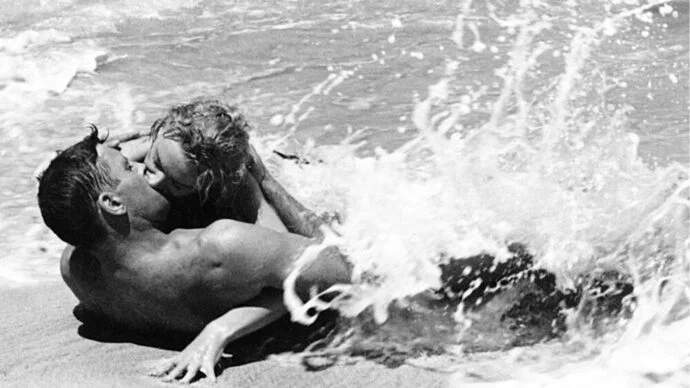 From Here to Eternity is a rose-tinted illustration of World War II, but what else would you expect from a 1950s romance movie?
Based on the debut novel of James Jones (who also wrote The Thin Red Line), From Here to Eternity focuses on the lead up to Pearl Harbor, giving the luscious Hawaiian beaches a melancholy tinge.
Fred Zinnemann's big-screen adaptation won 8 Oscars out of 13 nominations, and it starred Golden Age legends Burt Lancaster, Montgomery Clift, Deborah Kerr, Donna Reed, and Frank Sinatra.
15. The Bridge on the River Kwai (1957)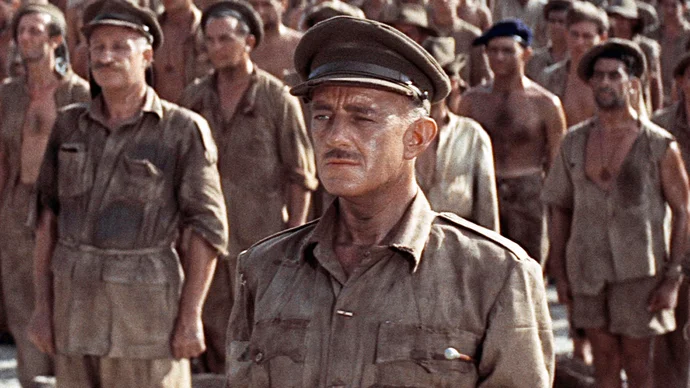 The Bridge on the River Kwai is a 1950s war epic that's heavy on plot and detail. The original theatrical poster reads "Destined to become a classic!"—and they were absolutely right.
In fact, David Lean's historical war drama is now considered one of the greatest British movies of the 20th century.
When a Japanese commandant forces British prisoners of war to rebuild the Burma Railway, the only thing on the soldiers' minds are delay and escape. Even if the thick Thai jungle makes escape nearly impossible, it's still worth the risk.
14. Jojo Rabbit (2019)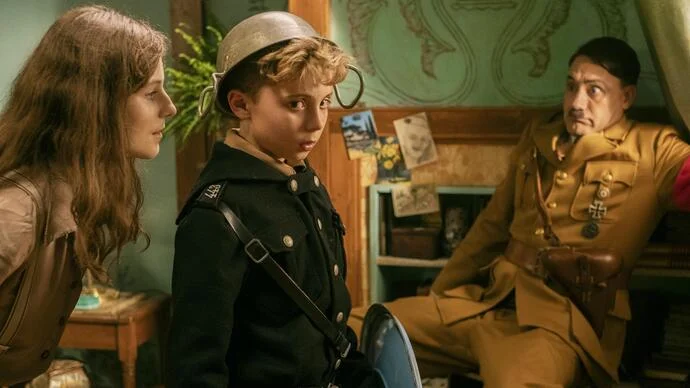 Using WW2 as a vehicle for comedy is a risky move at best, but it can be extremely powerful (and entertaining) when done right. One such example of success would be Charlie Chaplin's The Great Dictator.
But there's another more modern movie that also mocks Adolf Hitler—in a more direct way than Chaplin did, since Chaplin's film was made while the war was still raging!—and that film is Jojo Rabbit.
Director Taika Waititi plays the imaginary friend of a Hitler Youth kid, who unsurprisingly happens to be Hitler. But when Jojo (played by Roman Griffin Davis) finds a Jewish girl hiding in his attic, who will he be loyal to—the party or his mother?
13. The Great Escape (1963)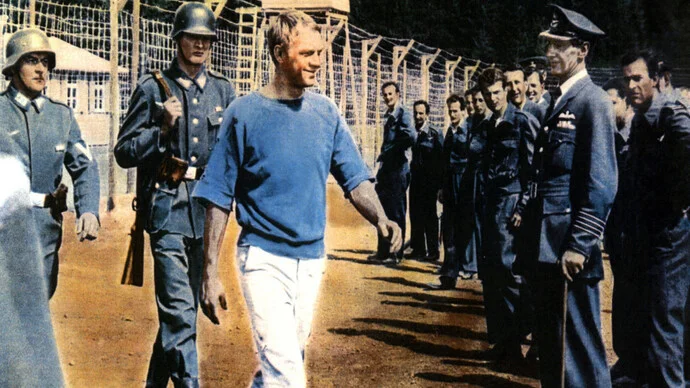 The 20th century was obsessed with epics: Spartacus, Lawrence of Arabia, Ben-Hur, Cleopatra, and, of course, The Great Escape.
The "King of Cool" Steve McQueen ended up landing his most iconic role in John Sturges's classic war film, in which he motorcycles his way through one of the best on-screen stunts.
Based on an incredible true story, The Great Escape takes us through the planning and execution of a mass POW breakout in Germany.
Alongside James Garner and Richard Attenborough, Steve McQueen leads as Captain Virgil Hilts, resulting in a nail-biting and witty underground journey that thrills to this day.
12. Casablanca (1942)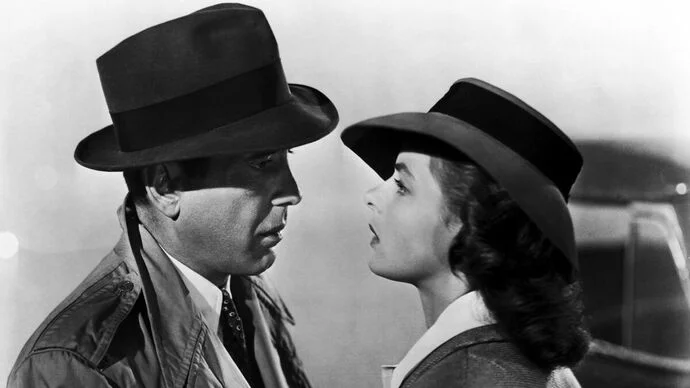 Casablanca is an emblem of Old Hollywood with Humphrey Bogart front and center. The noir-infused war romance takes place during a not-so-festive December in Morocco, 1941.
Moody nightclub owner Rick Blaine (played by Humphrey Bogart) reluctantly agrees to help his ex-lover cross the border with her new husband. Everything that follows was written on the fly.
Even Casablanca's famous line—"Here's lookin' at you, kid"—was completely improvised by Bogart to co-star Ingrid Bergman!
WW2 is background noise in Michael Curtiz's landmark movie, but background necessary to put pressure on the central love triangle.
11. Dunkirk (2017)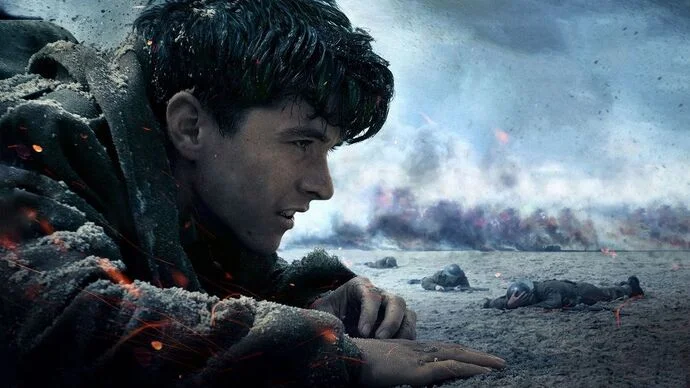 Dunkirk is one of those rare action movies that feels minimal and artistic, without all the blood-pumping CGI explosions that give you whiplash just to watch.
Christopher Nolan's historical thriller is split into three sections: Air, Land, and Sea. Across these three landscapes, an established cast—including Fionn Whitehead, Kenneth Branagh, Cillian Murphy, Tom Hardy, and... Harry Styles?—try to evacuate Dunkirk.
Terrified characters and roaring visuals make up the portrait of chaos and destruction. Filmed on 65mm IMAX film stock, Dunkirk will leave you filled with a breathless sort of awe.
10. Atonement (2007)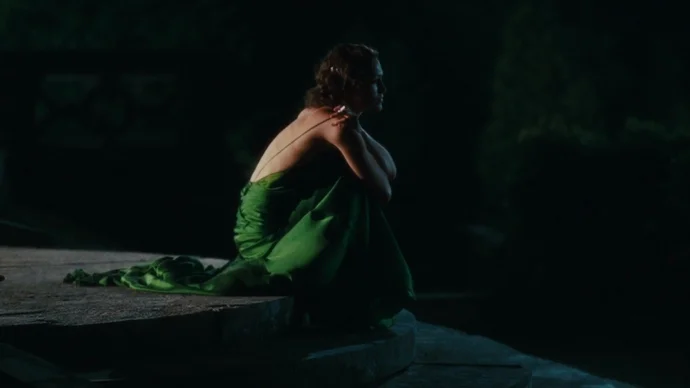 How many lovers have been separated by wars, never to reunite again? Usually it's because of a draft letter, but in Atonement, Robbie (played by James McAvoy) and Cecilia (played by Keira Knightley) are torn apart even before he's sent off to war.
In fact, they're torn apart the very same day they get together. Something involving a false accusation sends Robbie to serve in the military prematurely as a substitute for going to prison.
The green dress, the trick ending, and the heartbreaking long-take on the beaches of Dunkirk are just some of the iconic elements that made Joe Wright's war romance an enduring hit.
9. Letters From Iwo Jima (2006)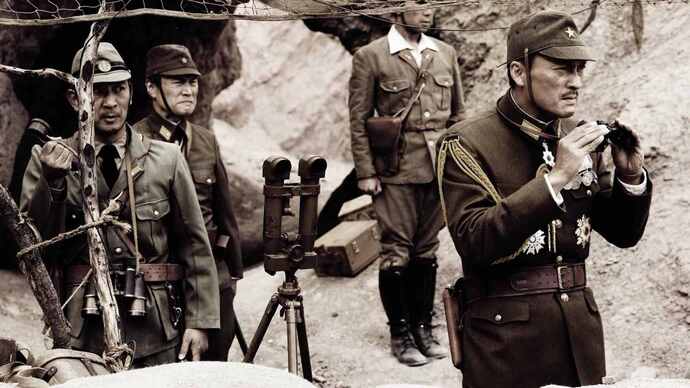 Clint Eastwood directing a Japanese movie? Yes, you read that right! And yes, you'll need subtitles if you don't speak Japanese.
The reason for Eastwood being behind Letters From Iwo Jima is because it's one in a pair of movies. Flags of Our Fathers depicts the American side of the Battle of Iwo Jima, while Letters From Iwo Jima tells the Japanese side of the same battle.
Japanese critics were relieved to find the cast made up of native speakers rather than the usual, jarring use of Asian-American actors. That's just one of a handful of reasons why Letters From Iwo Jima ended up being the better of the two WW2 movies.
8. The Pianist (2002)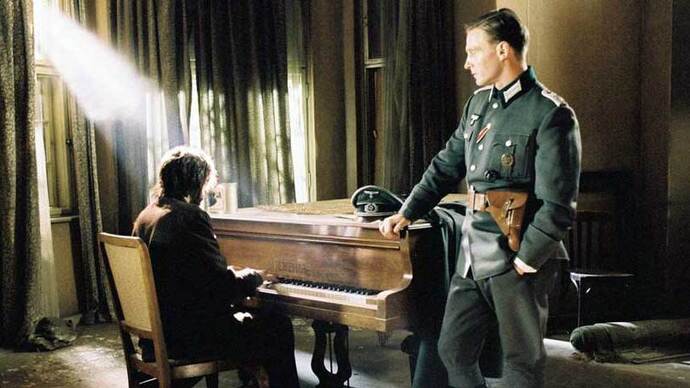 It's one thing to be a method actor. It's another to sell all your belongings, chuck your phone, leave your girlfriend, lose 30 pounds, and move to Europe—all for a film role.
Well, Adrien Brody did all that for The Pianist! And thankfully for him, it seemed to have paid off with a great performance as the Holocaust survivor Władysław Szpilman.
The Polish pianist wrote about his devastating concentration camp experience in his memoirs not long after WW2, which was originally censored but then made public by filmmaker Roman Polanski.
7. Inglourious Basterds (2009)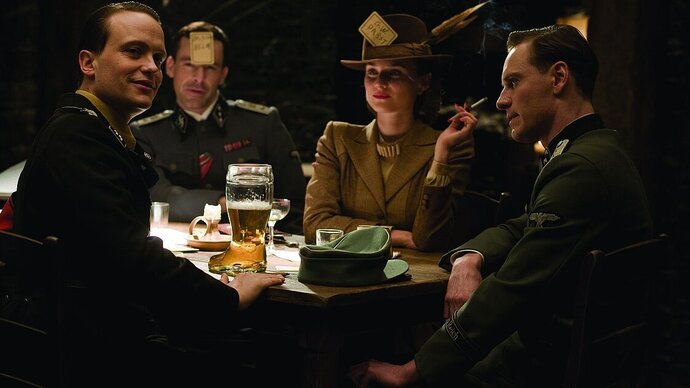 Inglourious Basterds isn't sad, horrifying, or soppy. It is, however, extremely tense and brilliantly acted, particularly by Christoph Waltz in the now-iconic opening scene.
Besides the dazzling cast and big blood budget, Quentin Tarantino delivers his usual caliber of dialogue that pushes us to the edges of our seats through simple conversation.
Some critics criticized the historical inaccuracies, despite the fact Inglourious Basterds is supposed to be an alternate history film. Obviously Adolf Hitler didn't get machine-gunned down in a cinema in real life...!
6. Saving Private Ryan (1998)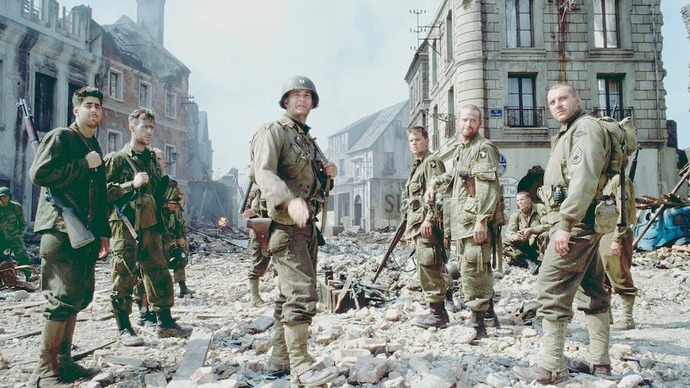 Saving Private Ryan contains both sappy patriotism and starkly realistic action scenes that lend it the title "greatest war movie ever made."
Although not everybody agrees, Saving Private Ryan is still up there with the best cinematic presentations of something that can never be fully expressed through a camera alone.
Most people know about the iconic opening scene, in which dazed men run and duck their way through open fire and ceaseless chaos on D-Day, emphasized by the handheld filming.
American favorites Tom Hanks, Matt Damon, and Steven Spielberg teamed up to bring us this tale of bravery and heroism in WW2.
5. The Imitation Game (2014)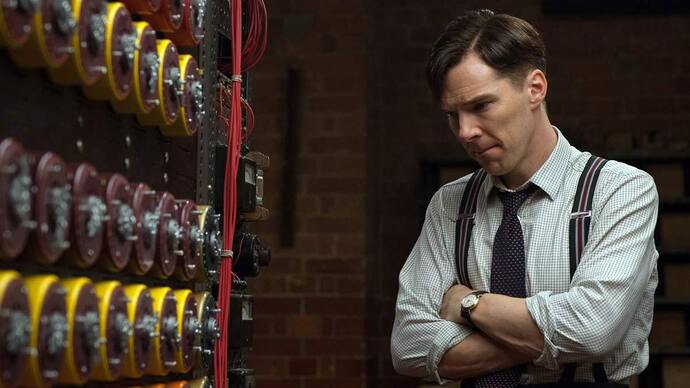 The foreground of war is made up of battles, invasions, evacuations, and entrapments. But who's behind all of that?
It takes skill not just to plan a victory, but to keep it hidden from the other players. The Nazis did this well with their Enigma machine—something not even a cryptographer from Oxford could crack.
Then came the socially challenged genius Alan Turing (played by Benedict Cumberbatch), who not only solved the Enigma but also created the first computer prototype.
Sadly, his autism and homosexuality made him a criminal outcast back in the 1940s, making him one of the most tragic figures of WW2.
4. Oppenheimer (2023)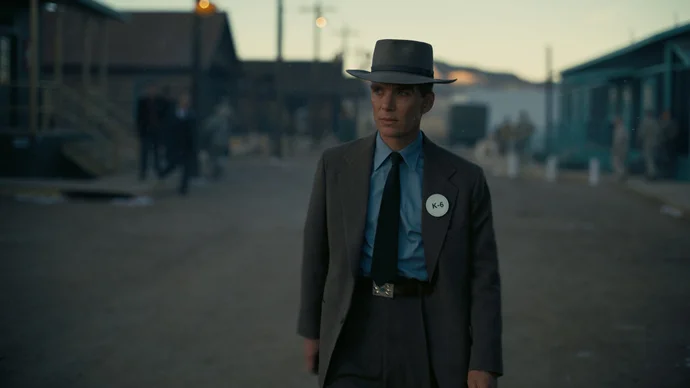 Christopher Nolan's refusal to use CGI only gets more remarkable with time. It's not just about blowing up buildings anymore—Nolan is now filming atomic bombs without any special effects.
As such, the famed director's latest epic about the first nuclear weapons is best watched on the big screen.
The film centers on the character of J. Robert Oppenheimer (portrayed by Cillian Murphy), who's in a race to develop the atomic bomb in order to defeat the Germans during World War II. But, of course, the film is also about so much more than just that.
3. Schindler's List (1993)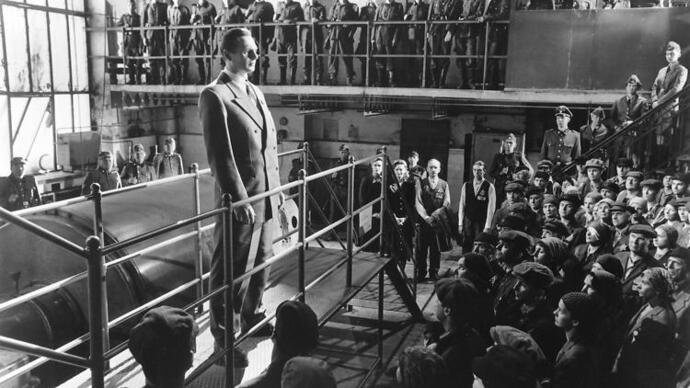 Is there any such thing as a good Nazi? Oskar Schindler was, though he was only a Nazi member in name, not belief.
In fact, Schindler used his high industrialist position to save over a thousand Jewish lives, as recounted by Steven Spielberg in his black-and-white historical drama Schindler's List.
Liam Neeson stars as the savior who employed Jewish refugees in his factories, all while facing opposition from one of cinema's cruelest villains: Amon Göth (chillingly played by Ralph Fiennes).
Of the Schindlerjuden ("Schindler Jews"), Poldek Pfefferberg made it his mission to bring Oskar's bravery to the history books.
2. Life Is Beautiful (1997)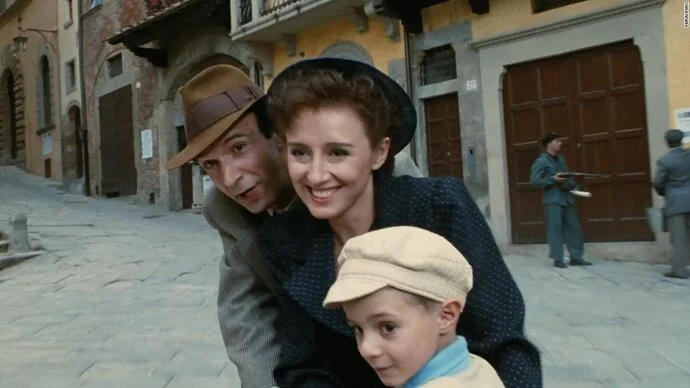 Italian director Roberto Benigni did the impossible when he made an uplifting Holocaust movie. The very title of his comedy-drama—Life Is Beautiful—is a bow of gratitude, despite the fact its protagonists are imprisoned in a concentration camp.
Benigni himself stars in Life Is Beautiful as the Italian-Jewish father who tricks his son into thinking the camp is one big game. Benigni's Chaplin-like gags in such a grotesque setting will have you laughing and crying at the same time.
The Grand Prix-winning movie remains one of the highest-grossing foreign films of all time, and is nothing if not thought-provoking.
1. Come and See (1985)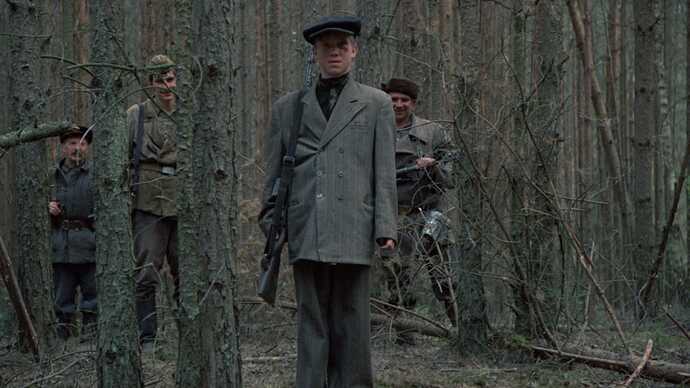 Come and See is an unforgettable, flesh-searing anti-war drama that you need to prepare yourself for before watching.
This Soviet film by Elem Klimov—which took eight years to overcome censorship—follows a teenage boy who joins the Belarusian resistance movement and has no idea of the atrocities he'll soon face.
Come and See blends opposing styles of realism and surrealism to give an unflinching look at what war can do to a person.
The head shots of burnt, bloody, and terrified young faces are particularly potent, calling to mind the haunting before-and-after images of real soldiers who age decades within a matter of years.
If you're looking for an emotional, impactful, and heavy-hitting film about World War II, there's none better than Come and See.