The Irish cinematic output is often understated. The land that gave the world Guinness, Oscar Wilde, and U2 has been one of the most powerful driving forces behind indie cinema in the last 20 years.
There's a strong sense of culture and heritage on the Emerald Isle, and it has spawned some incredible stories—and from those stories, we've been blessed with some incredible films.
Here are some of the best Irish movies ever made. You should check them out if you don't think Ireland can make great cinema.
8. Sing Street (2016)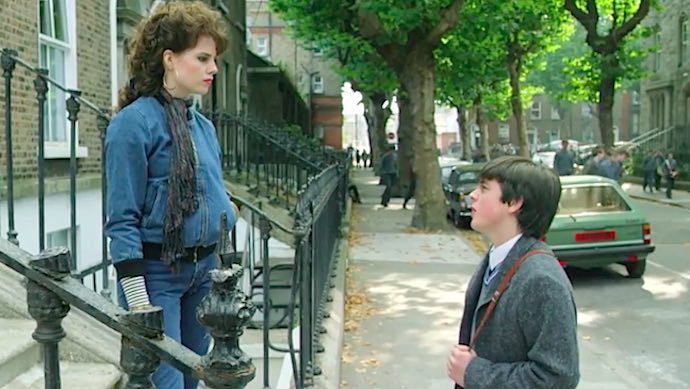 John Carney's coming-of-age romantic comedy about a boy named Connor who starts a band to impress a girl during the 1980s economic downturn is representative of everyone who's ever had a crush.
The girl, Raphina, is beautiful, mysterious, and acerbically witty. She holds Connor's heart in her hands, and despite him trying to be as reticent as possible, she knows it.
Her faults and hidden pain are gently revealed as the film rhythmically plunges forward, showing the audience that Raphina is more than a one-dimensional movie crush.
The movie is filled with great performances by its cast—none more so than the ones by Lucy Boynton (who plays Raphina) and Jack Reynor (who plays Connor's Yoda-esque older brother, Brendan).
7. Philomena (2013)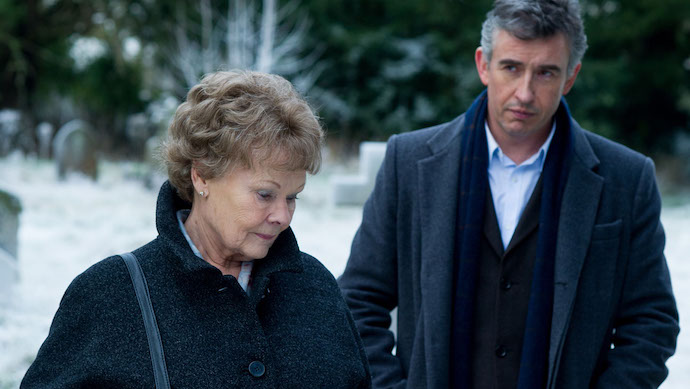 Philomena is a very gentle film. It's regretful, it's funny, and at the same time, it's emotionally pulverizing. The film is based on the true story of Philomena Lee and her search for her long-lost son, who was taken away from her at a young age by a group of nuns.
Accompanied by journalist Martin Sixsmith, Philomena's journey from the UK to Ireland to America in search of her son is viscerally gripping. And the film never reveals its hand until the very end.

Judi Dench stars as Philomena Lee alongside Steve Coogan—who also co-wrote the screenplay—who plays British journalist Martin Sixsmith. Both landed Academy Award nominations for their work in the film.
6. Brooklyn (2015)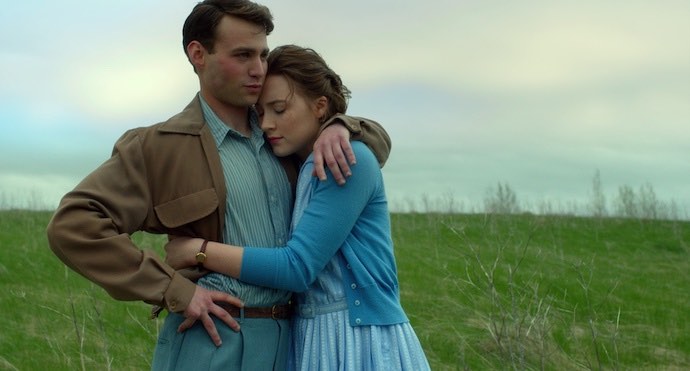 Brooklyn is the story of Eilis, a young woman in the early 1950s who leaves Ireland for better work opportunities in New York. Like so many Irish people of the time, she feels the pull between the life she has made for herself in New York and the allure of home.
Saoirse Ronan's already-glittering career was sent to new heights with this film. As the story of her forebears puts the struggles of mass immigration firmly in the center, Ronan remains wholly realistic and brings Eilis across with dignity and emotional resonance.
The film garnered three Academy Award nominations and was included in the BBC's list of the 100 best movies made in the 21st century.
5. Hunger (2008)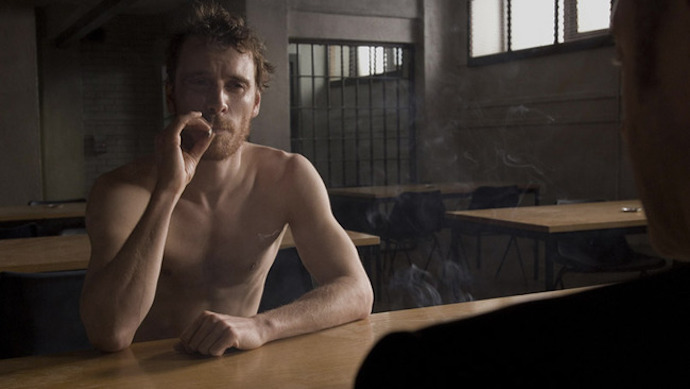 Hunger is Steve McQueen's brutal movie of a convicted IRA member in prison, starring Michael Fassbender as Bobby Sands. After his status as a political prisoner is revoked, Sands goes on a hunger strike—and dies as a result of it.
McQueen's film is close, intimate, and hauntingly realized as Sands endures all kinds of unforgivable treatment at the hands of the British prison guards.
The direction, the script, and the leading performance are all stunning achievements—career makers for both McQueen and Fassbender.
4. My Left Foot (1989)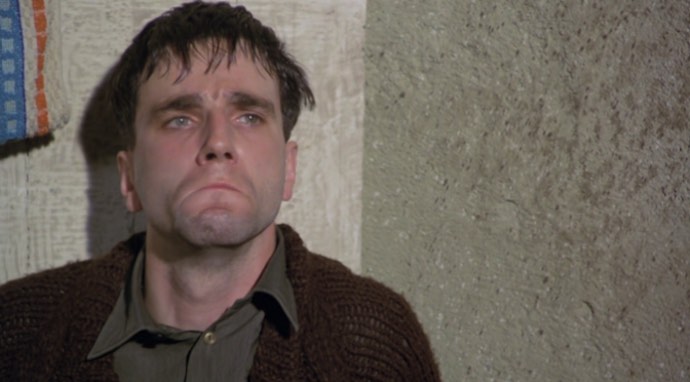 My Left Foot is the film that showed the world just how good Daniel Day-Lewis can be. He stars as Irish poet Christy Brown, a man who was severely disabled and only able to move his left foot.
Next to Day-Lewis is Brenda Fricker, who puts in an intently loving performance as Christy's mother, Bridget. Together they tower over the rest of the cast, and along with Jim Sheridan's strong direction, they bring Christy's heart-warming tale to life.
Day-Lewis and Fricker would walk away with Academy Awards for their roles, and the film was nominated for a further three. Since its release, My Left Foot has become iconic and a staple of Irish cinema.
3. Calvary (2014)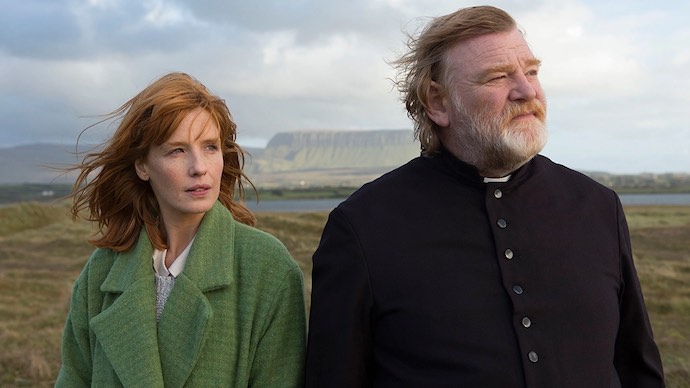 When a man in confession tells Father James that he will kill him on the coming Sunday—thus giving him time to put his affairs in order—Father James must decide whether or not to go to the police.
Calvary is a masterpiece of indie storytelling. The film hinges upon knowing the identity of the person who will kill Father James, and Father James' existential reaction to knowing when he's going to die.
Brendan Gleeson's performance is quietly dominating as he wrestles with his faith, perplexed between saving his own life or allowing this person to do him harm and trusting that God will take care of him.
Chris O'Dowd and Kelly Reilly are strong in their supporting roles, but the best secondary performance is that of Domhnall Gleeson.
2. Once (2007)
Made for next to no money, with a cast of unknowns, and mostly without filming permission, John Carney's Once is a masterpiece.
The story revolves around a busker who meets a young woman as both try to earn money on Dublin's busiest shopping street. Together, they slowly fall in love—yet always finding reasons to hold themselves back.
Both of them are musically gifted, and they spend their time trying to get some money together to make an album amid their feelings.
Glen Hansard and Markéta Irglová are sublime in their leading roles—despite their limited acting experience—and walked away with Academy Awards for their beautiful song "Falling Slowly."
1. In the Name of the Father (1993)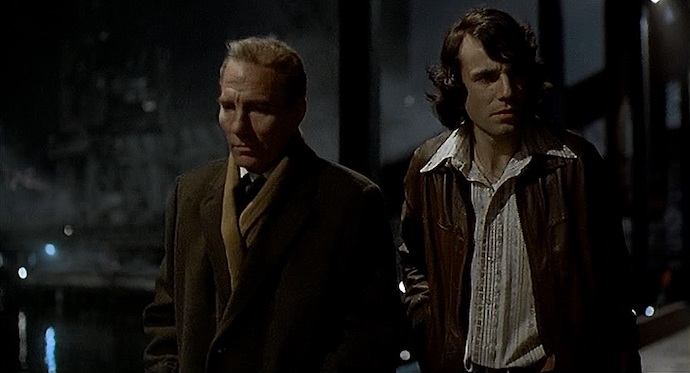 Jim Sheridan's powerful film tells the true story of Gerry Conlon and his wrongful prison sentence for blowing up a British pub during the height of the Northern Ireland conflict.

Daniel Day-Lewis plays Gerry Conlon while Pete Postlethwaite plays his father, Giuseppe. As both men endure the pain of an unjust prison sentence together, they are forced to confront their relationship while trying to prove their innocence to the outside world.
The movie is striking and the sense of British xenophobia is palpable as the film pushes on. The final courtroom scenes are charged with venom, and Emma Thompson thundering away is breathtaking.