Scotland is a land of incredible natural beauty and wonderful people. The country may be small, but it's culturally rich and distinct in character—from Celtic to Rangers, Edinburgh to Glasgow.
Is it any wonder why so many filmmakers have featured Scotland in their movies? For many of us, Scottish movies are the only way we'll ever get to see the depth of its culture—on the big screen.
When filmmakers get it right, few other cultures come across so brilliantly. Here are the best Scottish movies to come out of Scotland and highlight the best of the country.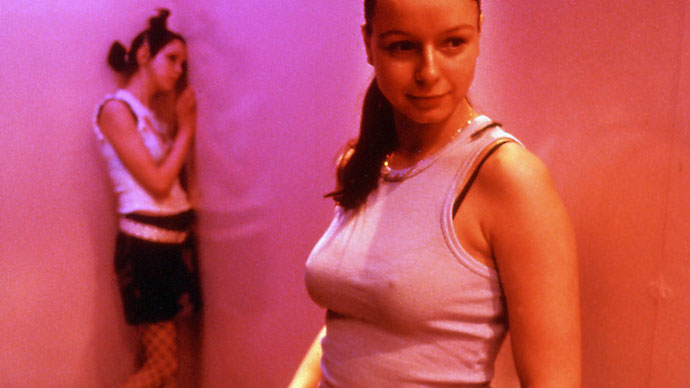 Lynn Ramsay's adaptation of the Alan Warner novel is a desolate and cold representation of working-class British existence.
Samantha Morton plays the eponymous character of Morvern Callar, who wakes up one morning to find that her boyfriend has killed himself and left his finished novel on the computer.
In a state of shock, Morvern does nothing about his body for days while continuing to work at the supermarket, never telling anybody what has happened. Eventually, she scrubs out his name on the novel and writes in her own before sending it to a publisher in London.
There's a unique, bleak charm to Morvern Callar and Morton's deeply committed performance is engrossing to watch.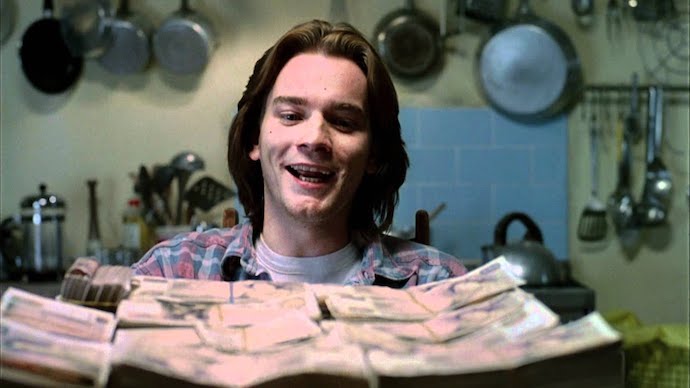 Danny Boyle's first feature-length production is still something to behold today. Starring frequent cohort Ewan McGregor, Shallow Grave is the tale of three housemates who invite a stranger to live with them...
...only to discover that he died during the night. The trio also find a suitcase of cash next to the corpse.
Unwilling to call the police and surrender the find, the trio bury the body themselves. But as their secret eats away at them, trust disintegrates and they all succumb to in-fighting and paranoia.
Boyle would go on to direct better Scottish movies that overshadow Shallow Grave. But it's a tense psychological thriller that doesn't relent until the final shot has played out.
Filth is a dark, gritty, and hedonistic crime movie that imprints itself on the mind. It follows the antics of drug-taking, binge-drinking police officer Bruce Robertson as he guns for a promotion.
When a Japanese girl is murdered in Edinburgh, Detective Robertson is placed in charge of the investigation. However, the more he pursues his reckless lifestyle and tries to impede his colleagues' chances of the promotion, the more he loses his grip on reality.
Written by Irvine Welsh, the film closely follows the book it's based on—and once seen, it can't be unseen. The vivid cinematography will stay with you long after the credits have rolled.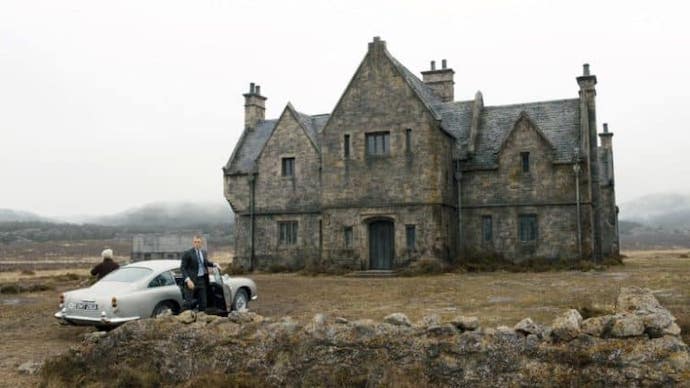 When James Bond seemingly dies during a mission, MI6 comes under attack from an unseen enemy. After the HQ on London's Southbank is bombed, Bond returns from hiding to go after the perpetrator.
Daniel Craig's third episode as James Bond is a classic within the franchise. The incredible third act of the film takes place at Bond's family home "Skyfall" in the Scotland Highlands. Few Bond sequences can claim to be more iconic than the final shootout.
Skyfall is as emotional as Bond has been since the death of Vesper Lynd in Casino Royale. Craig was fantastic as he brought renewed weariness to a Bond who's forced to confront his tragic past, but it's Judi Dench who gives the best performance as M.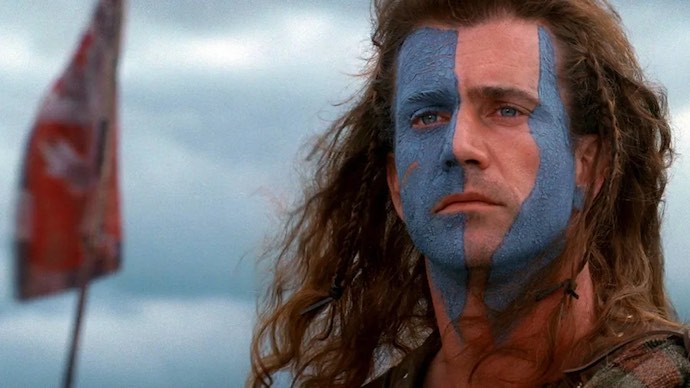 Braveheart is the story of William Wallace's Scottish rebellion against England. Though the story is heavily fictionalized, it garnered strong acceptance in Scotland for its no-nonsense portrayal of Scotsmen.
Mel Gibson produced, directed, and starred in the film—which initially drew criticism for an American-Australian playing the role of William Wallace. But Braveheart ended up an incredible picture.
Not only did Braveheart take the box office by storm and earn over $200 million upon release, the Scottish epic film walked away with five Academy Awards in 1996.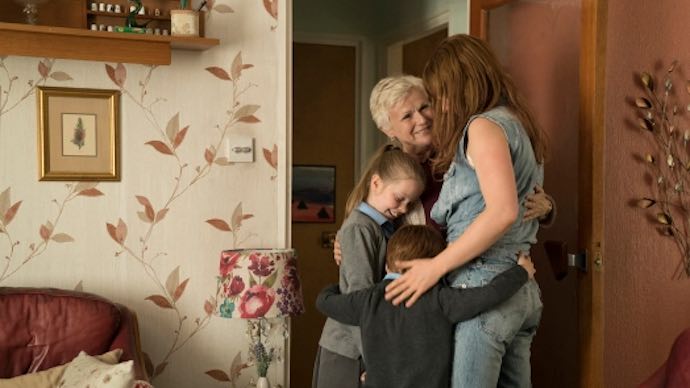 Wild Rose follows the story of Rose-Lynn, a country singer from Glasgow who's released from prison just as the film starts. She has two small children waiting for her at home, as well as a stern mother who's been caring for them in her absence.
As she pieces her life back together, Rose-Lynn never stops trying to become a famous singer, even as her sharp tongue and short temper get in the way. Jessie Buckley is sensational in the leading role, as is Julie Walters as her mother.
Unflinchingly honest and wholly emotional, Wild Rose is destined to become a classic in the years to come. The film is visceral, funny, exceptionally well-acted, and never goes where you expect it to.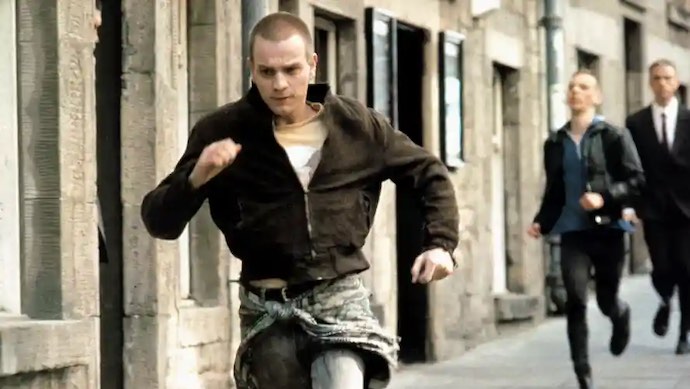 Trainspotting is another Irving Welsh novel adapted for the big screen. It's gritty, dark, yet surprisingly humorous. Films about drug abuse can be tough to watch, but when Danny Boyle is behind the camera, they can also be a lot of fun.
Starring Ewan McGregor, Johnny Lee Miller, Ewan Bremner, and Robert Carlyle, Trainspotting follows three drug addicts and one psychopathic gangster as they try to sell 2kg of heroin for profit.
Trainspotting has become synonymous with Scottish culture and is regarded as a masterpiece of British filmmaking. The performances are iconic, and the film garnered a sequel 21 years later that was also met with critical adulation.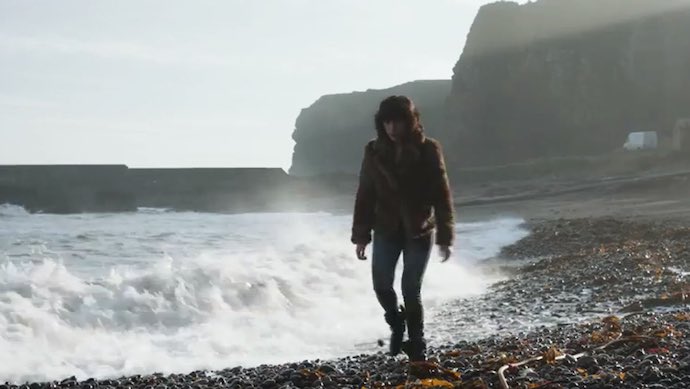 As surreal sci-fi movies go, Under the Skin is an incredible feat. Directed by Jonathan Glazer and starring an against-type Scarlett Johansson, the film follows an alien that has disguised itself in Glasgow and drives around looking for men to devour.
As the story progresses, the alien starts to wonder what it's like to have emotions and feelings. She's looked after by a man she meets, and eventually they attempt to have sex—but have to stop because she doesn't have reproductive organs.
Under the Skin feels free-form in how it provides a deep look at what makes people human from the perspective of an outsider. Scarlett Johansson is inspired in the leading role and gives the performance of her career, even without much dialogue.