Britain is the land of theater, Shakespeare, Oscar Wilde, and Daniel Day-Lewis—a country that has promoted artistic expression and endless talent from shore to shore over centuries.
From the stage to the screen, the UK has cultivated numerous fine actors—from the era of silent movies right through to the modern age—and many of them stand amongst world-class icons.
Britain's actors have moved with the times and pushed boundaries through their roles, thus keeping alive the strong connection the country shares with the performance arts.
Here, we look back through cinema history for our picks of the best British movie actors of all time and why they stand out.
8. Sean Connery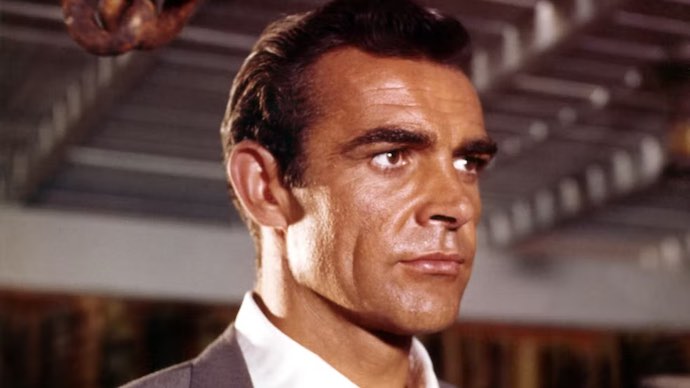 Sean Connery is a man who will forever be associated with one specific film character, simply because he invented the on-screen version of that character and made him who he is today.
We're, of course, talking about James Bond in Dr. No (1962). But Sean Connery was an actor of immense talent, and he's played many more characters than just Bond.
He won an Academy Award for his performance in The Untouchables, memorably starred in the third Indiana Jones movie as Indy's Dad, and became a Soviet submarine commander in The Hunt for Red October.
7. Charlie Chaplin
More than any other actor, director, and producer, it's Charlie Chaplin who had the greatest influence over cinema, particularly during the 1920s and 1930s. He lives on in our minds even to this day.
As a director, he was meticulous. As a producer, he was dedicated. But as a performer, Chaplin was unrivaled.
His iconic character of The Tramp brought laughter to millions of people, but mixed in between those laughs we got some of the most heartfelt moments in all of film.
Due to the immense role he played in popularizing cinema, there will never be another like Chaplin—and because of his performances, he has endured in a way that no other actor in history has.
6. Laurence Olivier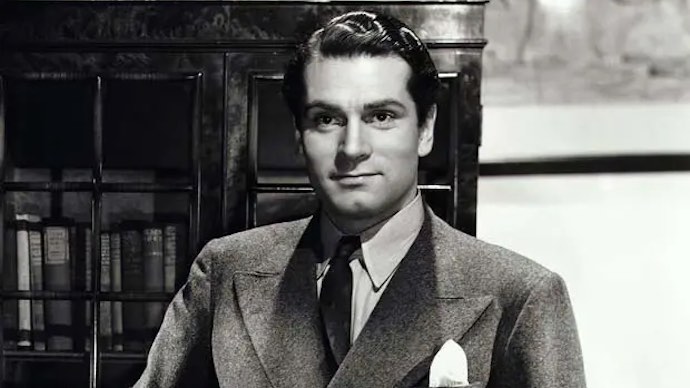 Laurence Olivier was the kind of actor who inspired many to hit the theater whenever he had a movie out. He was so venerated that Dustin Hoffman called him "Lord" while filming Marathon Man (1976).
Throughout his career, Olivier switched between the stage and the screen with effortless skill, knowing that he would always be able to bounce between the two and always have pull with both audiences.
Versatility was Olivier's greatest strength, allowing him to rise from humble beginnings in England and conquer the town of Hollywood.
He has long since passed on, but if you haven't yet seen Marathon Man, go watch it! It exemplifies Olivier's skill in all the best ways.
5. Ian McKellen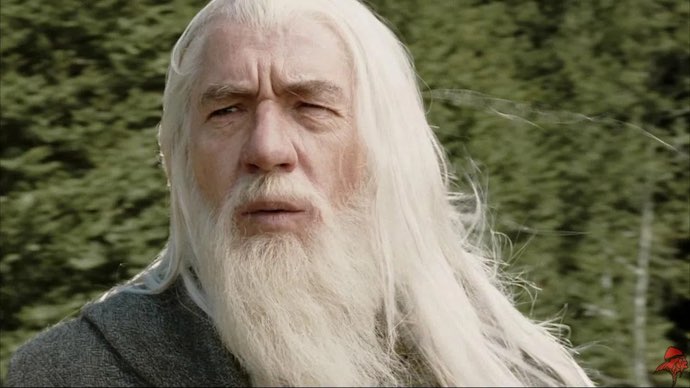 While Sir Ian McKellen became an international treasure for his portrayal of Gandalf in The Lord of the Rings movies, he was a significantly accomplished screen actor long before he donned the hat and robes.
Throughout his entire career, McKellen has become a dependable figure, one who can take on seemingly any role—good or bad—and bring tons of depth to it thanks to his signature range.
Few British actors are as loved as the great stage thespian, who has a magnetic style that draws audiences to him. If you want to see him in a role unlike Gandalf, Gods & Monsters (1998) is a masterpiece.
4. Michael Caine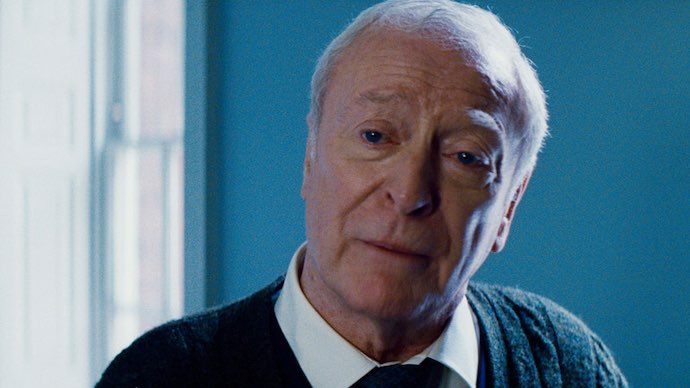 Michael Caine has the most underrated range in all of Hollywood. He's won two Academy Awards, but in all his performances, it's his sense of personal dedication that's a lesson for everyone around him.
For decades, Michael Caine has shown his impressive talents, and it's sad that he's so often reduced to only his accent. As an icon, his presence is one that demands a level of respect that few others can command.
Enduring, dependable, and unlike any other actor in the world, Michael Caine is one of the very best to ever come from Britain.
3. Gary Oldman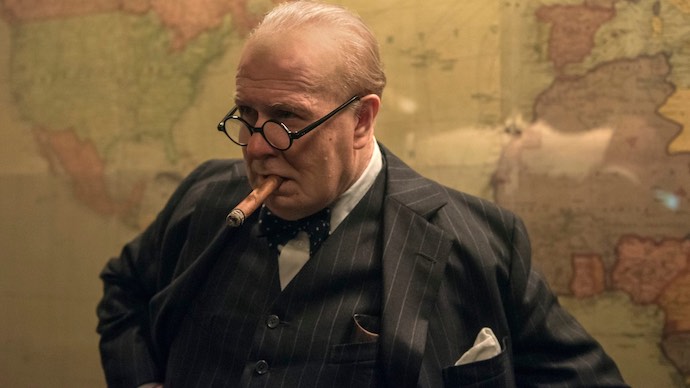 It's hard to think of any actor who has more range than Gary Oldman. Throughout his career, he has effortlessly assumed numerous characters of all kinds, and that's only possible with God-given talent.
With multiple Academy Award nominations under his belt—along with the one win—Gary Oldman is the kind of actor whom every other actor wants to be: versatile, memorable, charismatic.
If he hangs up his hat with the conclusion of Slow Horses, then the film industry will be mourning the loss of a giant. But we suspect he still has many masterful performances waiting for us.
2. Alec Guinness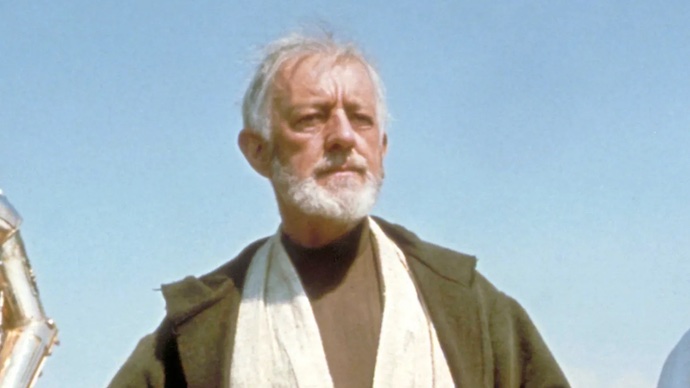 Yes, he was Obi-Wan Kenobi, but Sir Alec Guinness was also far more than his legendary Star Wars character. He demonstrated an ability to shift between stage and screen in a way no other British actor could.
In terms of versatility between plays and films, Alec Guinness towered over even the likes of Laurence Olivier and John Gielgud.
His comedies were excellent, his dramas are still considered masterpieces of their craft, and in Star Wars, he became iconic for playing a role that would come to define so much of sci-fi lore afterwards.
1. Daniel Day-Lewis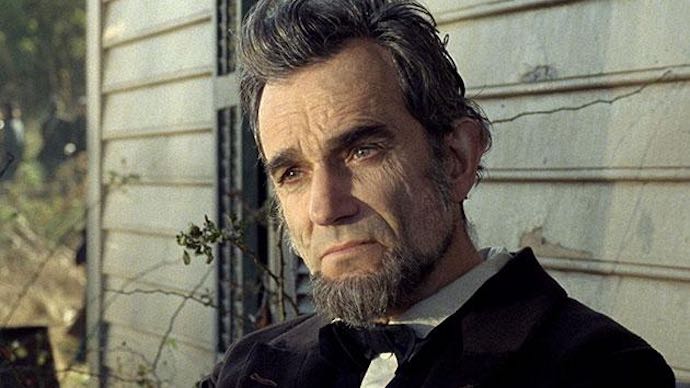 Funny how so many believe Daniel Day-Lewis to be wholly Irish, which he isn't. (He was born and raised in London and describes himself as an "Englishman.") Either way, he exemplifies cinematic acting.
Known for his method acting, in which he utterly immerses himself into his roles, the great Englishman has earned the respect and adoration of crew, cast, and audiences across the world.
He never picks his roles based on potential financial gain. In fact, he's so extremely selective in the characters he plays that his cinematic output has only grown more special for its overall level of quality.
Does he have more overt talent than actors like Gary Oldman? No, probably not. But the one thing Daniel Day-Lewis can boast is a body work that's near-perfect in terms of performances given.
He's without equal in that respect, and that makes him the best British actor there ever was—and possibly ever will be.