There's another Bond movie coming out soon—titled No Time to Die and scheduled for released on October 8, 2021—which means it's a great time to revisit the entire James Bond movie franchise.
Every Bond movie comes with certain expectations: cool gadgetry, clever espionage, sleek cars and beautiful girls, thrilling stunts and action spectacle. And while the tone of the Bond movies has changed from time to time, the heart remains.
Ian Fleming's suave hero has left a tremendous mark on cinema ever since the debut of Dr. No in 1962, resulting in one of the most iconic characters in movie history. And with more than two dozen movies in the series, Bond has been through quite a bit.
Which films in the Bond franchise represent the series' high points? Here are our picks for the best James Bond movies ever.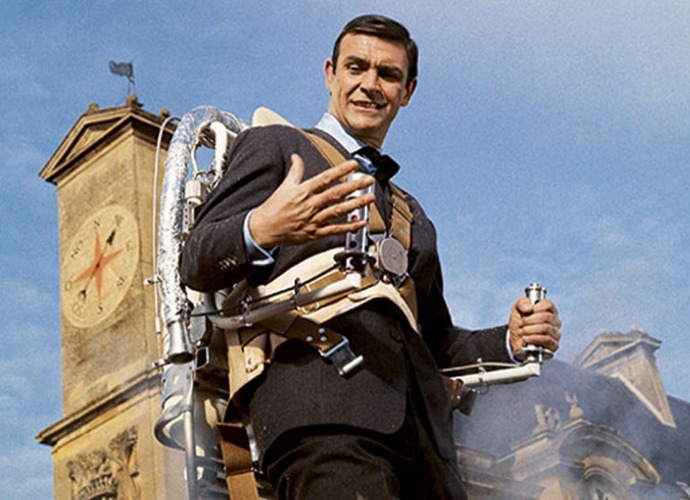 Featuring Sean Connery's fourth time as Bond, Thunderball sees Agent 007 sent to the Bahamas to retrieve two atomic bombs stolen by SPECTRE's number two, the eyepatch-wearing Emilio Largo.
There, he teams up with CIA agent Felix Leiter and Largo's mistress Domino to stop Largo's schemes to use the bombs for destruction.
This Bond film is notable for its impressive action sequences, enhanced by practical effects and intense stunts. The jetpack that Bond uses was even invented by the US Army for the film.
The choreography is thrilling, the cinematography is stylish, and the underwater climax was groundbreaking for the time. Thunderball is truly one of the most fun Bond escapades of all time.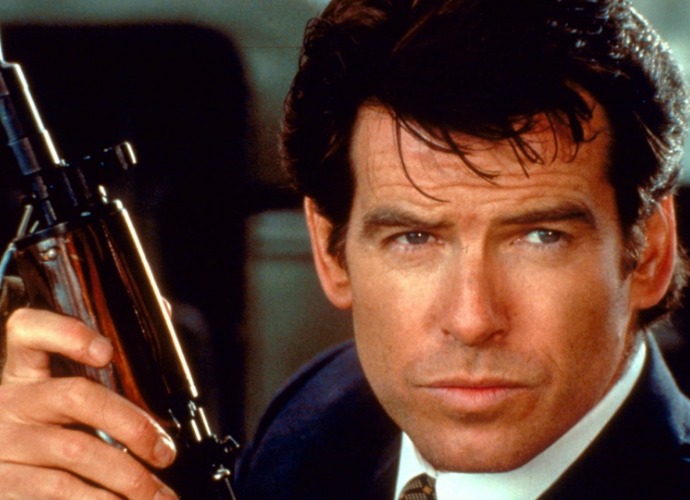 Pierce Brosnan's time as Bond was spotty, to say the least. But of his four Bond films, everybody agrees that 1995's GoldenEye was the best of his run. GoldenEye features 007 called in to stop a former MI6 agent from using a satellite weapon to facilitate a global meltdown.
While the movie is an intentional departure from the classic Bond-era movies, it still honors its roots by putting a modern spin on the usual Bond tropes. Brosnan's Bond is charming with a more sensitive side, and the action is solid.
Not to mention that GoldenEye gave us one of the best classic video games of all time in GoldenEye 007 for the Nintendo 64!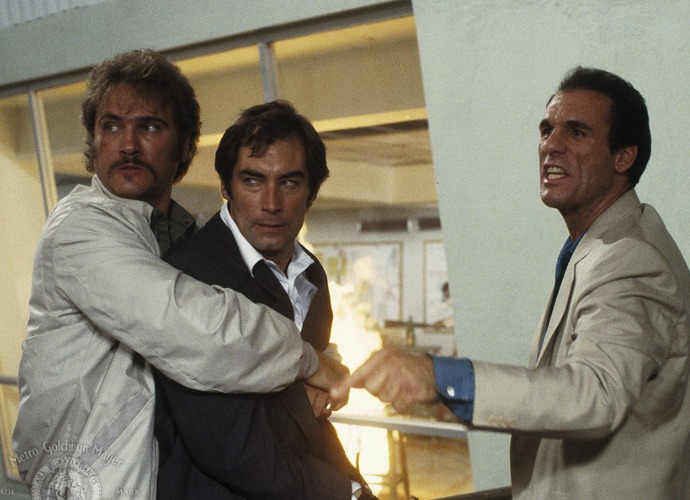 Timothy Dalton's two contributions to the Bond franchise are severely overlooked, and the better one of the pair is Licence to Kill. In it, MI6 cancels Bond's license to kill, which forces him to go rogue in his pursuit of drug lord Franz Sanchez.
Dalton's Bond is more grounded when it comes to stakes and violence, but Licence to Kill amps up the intensity and holds no bars in its setup. While the bleak tone may deter fans, it still provides more depth and personality to the character. Give this overlooked gem a chance.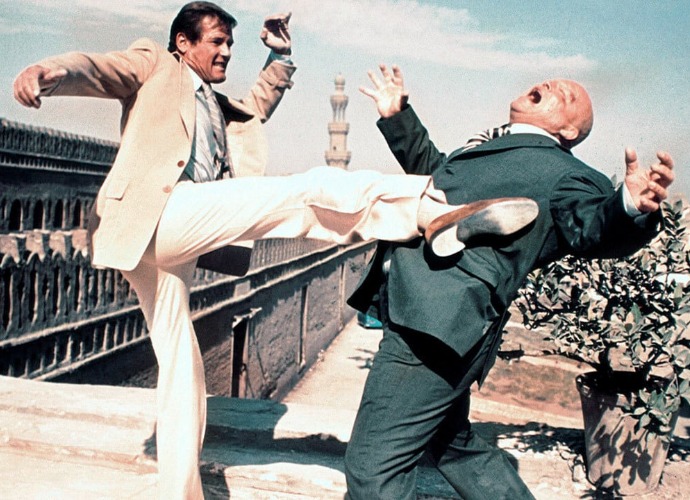 Roger Moore made the most contributions to the Bond movie saga, even if his entries tend to be the lesser ones of the franchise. But of his movies, The Spy Who Loved Me is clearly the best.
Here, Bond looks into the hijacking of two warhead-carrying submarines and deduces that tycoon Karl Stromberg is behind them. Thus, he cooperates with KGB agent Anya Amasova to stop his schemes.
With its stylish action, it stands out. And while Moore is as charming as ever, it's Barbara Bach as Amasova who stands out as one of the best Bond girls. Plus, the villain of Stromberg is wonderfully menacing and Jaws is an awesome henchman.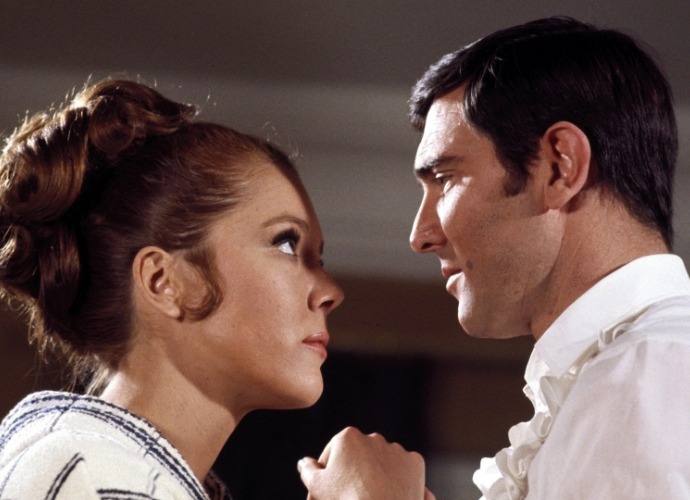 For George Lazenby's only Bond film, 007 infiltrates a crime syndicate to investigate Blofeld's plans for world domination. Along the way, he encounters Countess Tracy di Vicenzo and asks for her help. Chases and hijinks ensue as the duo race against time.
Lazenby may be the least of the Bonds, but his interpretation of the secret agent fits well with the film's setup and tension. Instead of the overconfident Bond, we get a milder Bond to root for—and that goes as well with Diana Rigg's Tracy, one of the best Bond girls.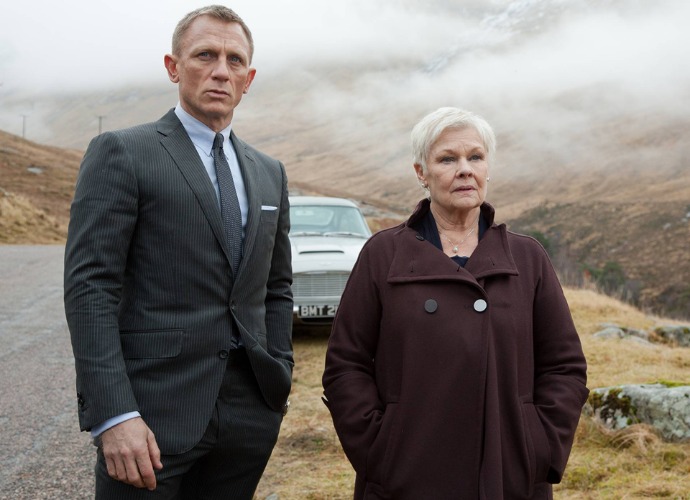 At the 50th anniversary of Dr. No, James Bond becomes more widely lauded with his London Olympics opening appearance and the release of Skyfall, the series' only billion-dollar hit.
This movie finds Daniel Craig's Bond dealing with Raoul Silva, a cyberterrorist who has grudges against M. The final product has all the ingredients of a perfect Bond blockbuster: sleek action, tense conflict, and really cool gadgets.
Plus, the cherries on top: Adele's theme song is amazing, Javier Bardem's Silva is menacing, and Craig is as charismatic as ever. But the true highlight is Judi Dench's poignant send-off as M.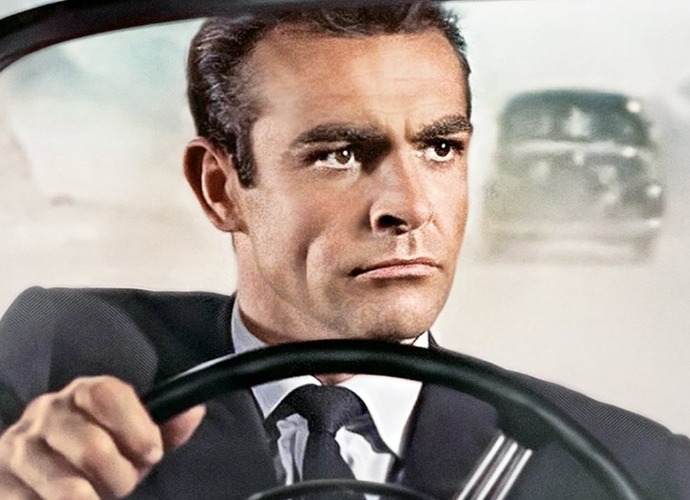 The very first Bond movie crucially set the template for every other Bond film to follow. MI6's finest agent is sent to an exotic location on an assignment involving a missing person, which leads to a plot by a criminal mastermind who has plans for world domination.
It was the first to employ this tried-and-true formula, which works despite the movie's thinly-developed villain. Regardless, Sean Connery makes a grand impression as Bond with his signature charm and iconic introduction.
And while it's packed with cheesiness, the accompanying action and overall charisma still make it a fun movie to watch all these years later.
After Pierce Brosnan's Die Another Day, James Bond went in a new direction that pushed it more in line with how action movie franchises were wanting to go: darker, grittier, and troubled.
And so came the adaptation of Ian Fleming's original novel, Casino Royale, where Bond faces off against terrorist backer Le Chiffre in a high-stakes poker game and the following intense confrontation. Plus, we got a new Bond in Daniel Craig.
Casino Royale ditches the cartoonish villains and over-the-top tone of the previous Bond movies in favor of more bare-knuckle stakes and a vulnerable Bond. Craig's Bond and his connection with Eva Green's Vesper Lynd brought surprising depth to the franchise.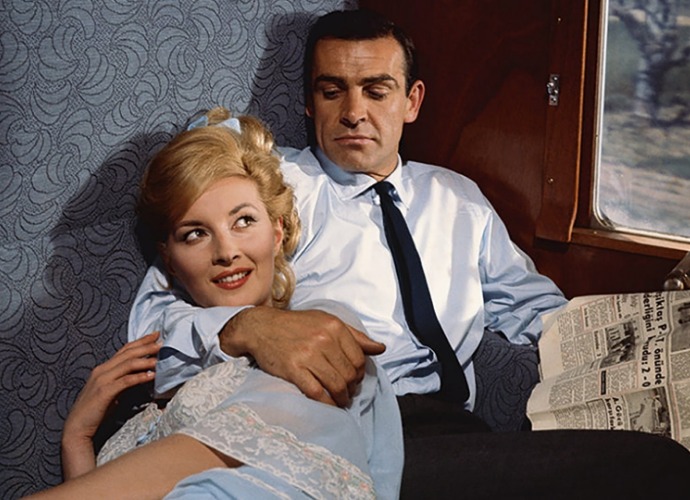 While most of the Bond films on this list see their greatness coming from how well they do one particular aspect of James Bond, From Russia With Love is the perfect balance of every Bond element—which makes it a strong contender for best James Bond movie ever.
In From Russia With Love, Sean Connery's 007 serves to guide Soviet Consulate clerk Tatiana Romanova to Turkey, where SPECTRE aims to take revenge after Dr. No's fate.
The Cold War backdrop of this movie raises the stakes of the plot, leading to impressive action and cool moments for Bond's gadgets. Connery and Daniela Bianchi are irresistible. Smart and stylish, From Russia With Love is truly outstanding to this day.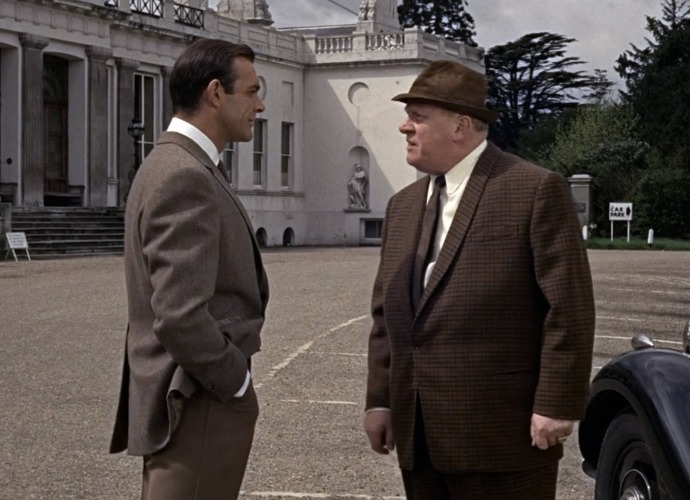 Even as From Russia With Love raised the bar, it's more impressive how Goldfinger was able to exceed expectations to become a truly great movie—and the best James Bond movie.
In Goldfinger, Sean Connery's Bond tracks down the smuggling operation of gold-obsessed mogul Auric Goldfinger and uncovers his plot to contaminate Fort Knox's gold reserve.
Bond is known for its tongue-in-cheek take on spy tropes, but Goldfinger gave us the best of both worlds between well-grounded stakes and over-the-top set pieces. For that, Goldfinger is the quintessential Bond movie of all time.
Several moments stand out, including Pussy Galore, Oddjob, the tuxedo under Bond's drysuit, the laser interrogation scene, and Jill Masterson being painted gold.