When it comes to action movies, it's hard to think of a decade that had more cinematic hits than the 1980s. It was one packed with gems that we still enjoy going back to.
The action movies from the 80s had a special factor that's missing from today's films—a nostalgic mix of low-quality special effects, over-the-top violence, and the fact that creators were still working out all the elements that make for a great action flick.
Here are our picks for the best action movies of the 80s that stand the test of time and are still worth watching today!
15. Road House (1989)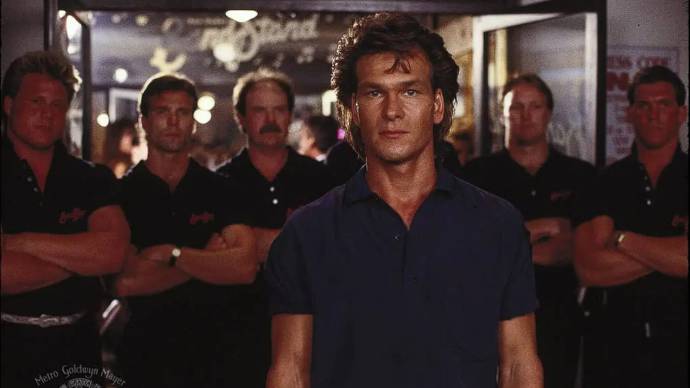 Patrick Swayze playing an enigmatic bouncer whose past is shrouded in mystery? Who regularly kicks people in the face to keep his bar safe? What's not to love about this premise?
James Dalton (Patrick Swayze) is hired to take over the management of a bar in Missouri. He doesn't like drug dealing and he doesn't like thieves, so the first order of business is to cut out the bad apples.
Of course, doing this ruffles some feathers...
Road House might not be the best film ever made, but it's certainly one of the best encapsulations of what made 1980s action cinema fun to watch: it's not pretentious, it's got a bankable star, and it has some gritty brawls and well-coordinated scraps.
It's not a film you'll walk out of thinking it has revolutionized cinema, but definitely one that's perfect for scarfing down popcorn.
14. The Running Man (1987)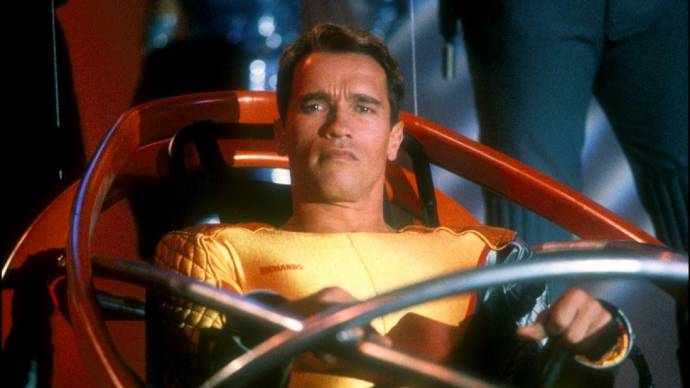 Did you know that The Running Man was actually penned by Stephen King under a pseudonym? Why he thought he needed to cover up his authorship of this pop culture hit is beyond me.
In The Running Man, America has become a dystopian reality—a totalitarian police state that subdues its citizens and placates their violent emotions with even more violent TV shows.
One such violent TV show is named "Running Man." Criminals are placed inside a living nightmare: they must run away from trained killers in the hopes of surviving long enough to get a government pardon.
The Running Man stars Arnold Schwarzenegger at the height of his powers as he plays the character of Captain Ben Richards, a virtuous and beefy helicopter pilot that's placed inside the game.
13. RoboCop (1987)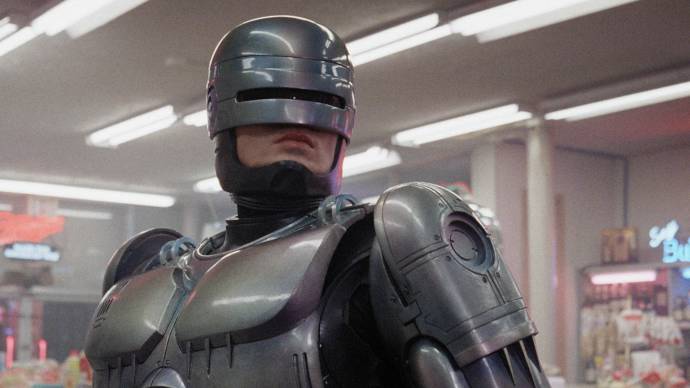 Paul Verhoeven created what's arguably the best Jesus Christ metaphor movie of all time in RoboCop.
Unlike other movies set in a nightmarish futuristic dystopia, RoboCop focuses on the crime issue in Detroit. We're shown how malicious street gangs can be after they slowly (and painfully) kill Alex Murphy.
However, due to the technology available to this future society, Murphy is revived—as a cyborg named RoboCop. He's now tasked with cleaning up the streets of Detroit, but it's not going to be easy.
A sleeper hit, RoboCop has become a cult classic and is readily recognized today as one of the better sci-fi action movies.
12. Mad Max 2: The Road Warrior (1981)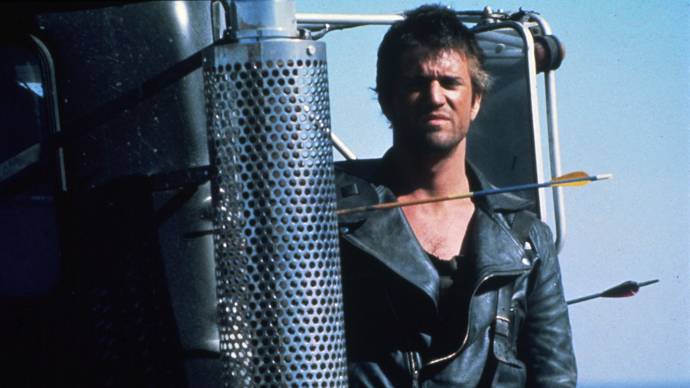 George Miller may have revamped his original trilogy with Mad Max: Fury Road (2015), but before that happened, the best entry in his post-apocalyptic franchise was Mad Max 2: The Road Warrior.
The film is set in the near future following a catastrophic global war that has deprived the world of all its oil. Due to shortages, the world collapses into a barbaric state of perpetual conflict.
The road-hardened Max Rockatansky (Mel Gibson) is now a violent nomad who does what he can to protect himself and keep his car alive.
But when Max comes across a small village in need of protection from a roving group of savages, he decides he still has enough humanity within himself to help these people in their time of need.
A visionary piece of cinema, Mad Max 2: The Road Warrior is like a Western movie that's melded together with a post-apocalyptic action film, complete with superb direction from George Miller.
11. Midnight Run (1988)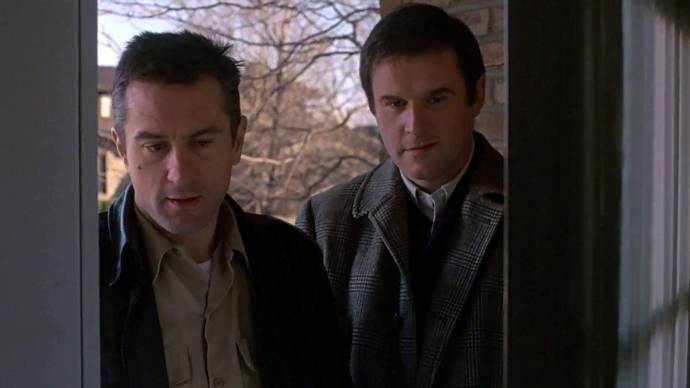 Part road movie, part comedy flick, Midnight Run is one of the more touching action movies of the 80s.
Robert De Niro stars as Jack Walsh, a bounty hunter who's determined to catch criminal accountant Jonathan Mardukas. But it's not that simple—there are other parties involved who want Mardukas, and there are even a few who will kill to get him.
Guided by his moral compass, Walsh must race against bounty hunters, the FBI, and the murderous mob boss that Mardukas previously worked for. This road trip is going to be a bumpy one.
Midnight Run may lean more towards comedy, but its action scenes are gripping and help to move this buddy adventure movie along at a nice clip with a sense of danger and excitement.
10. Top Gun (1986)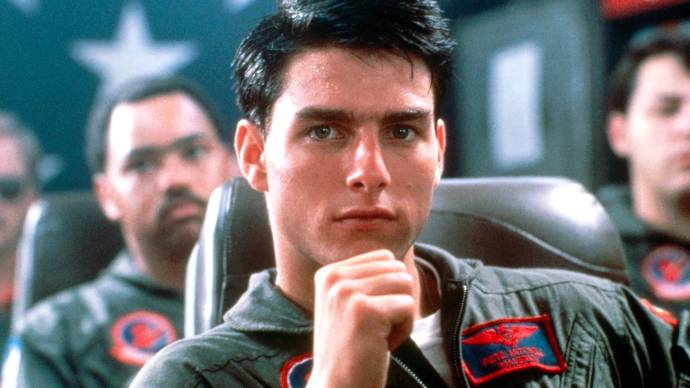 Top Gun is one of those movies that manages to blend action and interesting story into a cohesive unit. It also features a soundtrack that truly encapsulates 80s action movies.
It's the film that cemented Tom Cruise as a global superstar, who proved nearly 40 years later that he's still got it when he made the critically and commercially successful Top Gun: Maverick (2022).
Though it's filled to the brim with Cold War tensions and American military propaganda, Top Gun remains an iconic film that everyone needs to watch at least once.
9. Big Trouble in Little China (1986)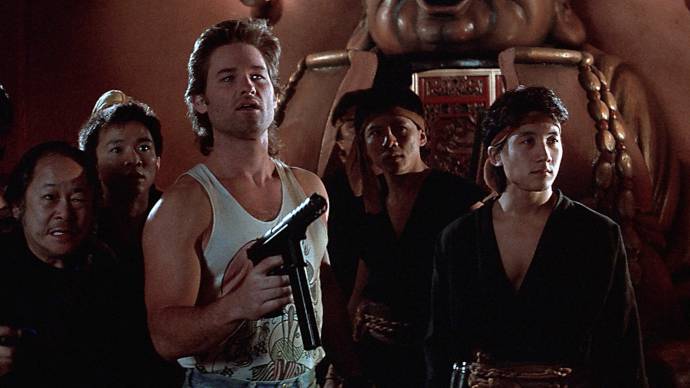 Big Trouble in Little China is as ridiculous as it is awesome, mainly because everything about it is over-the-top.
The fight scenes are absurd. John Carpenter's direction is way out there. The 80s decade is evident in every inch of this magnificent movie.
Not to mention the fact that Kurt Russell delivers one of his career-best performances as Jack Burton, the truck driver that must face an ancient sorcerer down in Little China. Yeah, you don't want to miss this one!
8. Lethal Weapon (1987)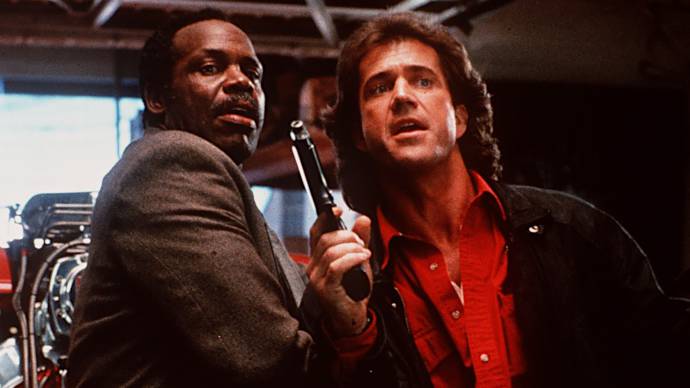 Who doesn't love Lethal Weapon? The buddy cop movie features plenty of comedy to go along with its violence and action.
Mel Gibson and Danny Glover make perfect partners in that opposites-attract sort of way. Their relationship is what makes this film great, but the action is what takes it to the next level.
Lethal Weapon was so good that it gave rise to an entire trilogy, with the duo even coming back for a fourth movie years later. However, the best of the series will always be the original.
7. Aliens (1986)
The Aliens franchise might be one of the best examples of movies switching genres and doing it right: the first Alien was a full-blown horror while the Aliens sequel turned into more of an action flick.
Aliens still embraces its horror roots, but it trades the idea of a single alien stalking its characters for hordes of aliens who are ready and willing to die in the name of our entertainment.
6. Predator (1987)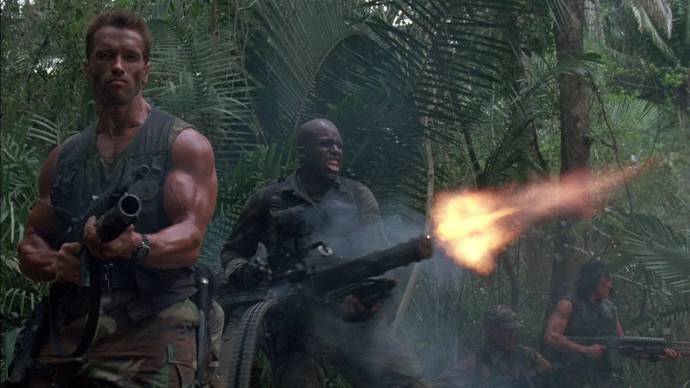 Arnold Schwarzenegger dominated the 1980s with numerous action movies that are still remembered and respected to this day. It truly was his decade, and Predator was one of the best.
Predator is a movie where a badass soldier fights against a monster that's literally built for hunting and killing. It's like the perfect storm of action awesomeness. Do I really need to say more?
With one-liners like "I ain't got time to bleed," Predator is proof that a great action movie doesn't need to make total sense to be awesomely fun. Plus, it's the movie that gave us the meme-worthy handshake between Carl Weathers and Arnie!
5. The Terminator (1984)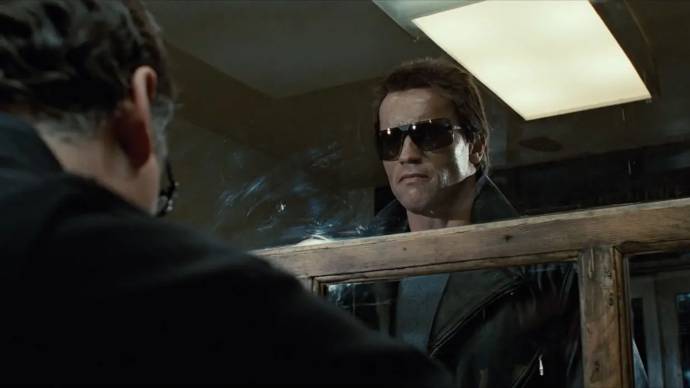 Let's keep the Arnold train going with The Terminator. And while Terminator 2 is better—so much so that it's an easy contender for best action movie of all time—that one came out in the 1990s.
Then again, we can't discount the importance of The Terminator. Jame Cameron's iconic action flick was massively influential to the point that it inspired countless imitators.
For example, we never would've gotten the spectacular cyberpunk action movie Upgrade (2018) if The Terminator was never made.
Without a doubt, The Terminator is an awesome action flick that does everything right: it has a strong sci-fi story, it has lots of massive explosions, and it has plenty of memorable one-liners.
4. Indiana Jones and the Raiders of the Lost Ark (1981)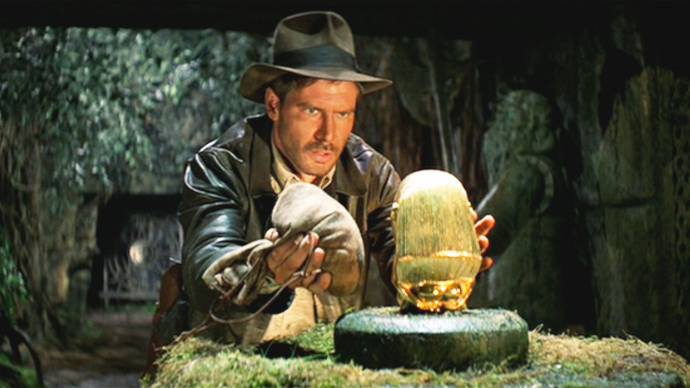 Raiders of the Lost Ark (the first in the legendary Indiana Jones franchise) is obviously one of the best action movies of the 80s. Anyone who tells you otherwise simply hasn't seen it yet.
Harrison Ford really stretched his legs with this one after starring in movies like Star Wars and Apocalypse Now, and it pushed him into becoming the bona fide action star we know and love today.
3. First Blood (1982)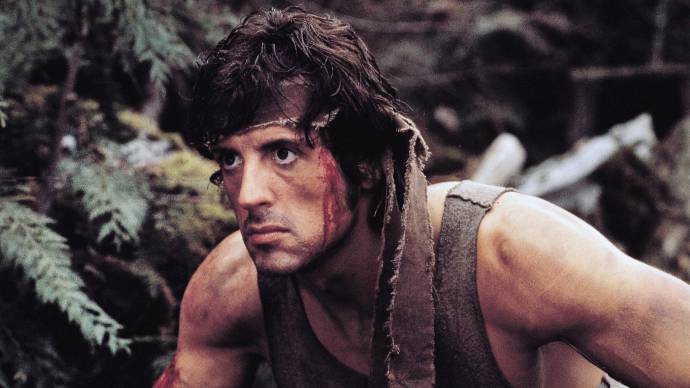 You can't talk about action movies from the 80s without talking about Sylvester Stallone's iconic Rambo.
The original Rambo film, which is technically just called First Blood, is the ultimate blood bath of an action film. While some movies shy away from blood and guts, First Blood leans into it quite heavily.
Though subsequent films in the franchise became gratuitous—and even abandoned some of the aspects that made the first one special—First Blood is an action film that remains solid years later.
2. Die Hard (1988)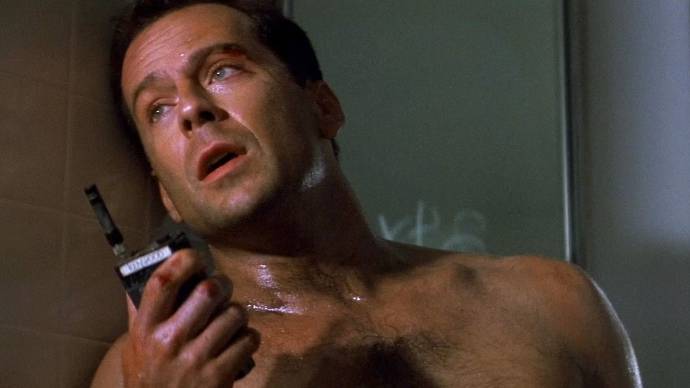 The entire Die Hard franchise is fantastic, but the first one clearly sits above the rest. In fact, it's one of the best action movies in a decade that was chock-full of incredible action movies.
Everything about Die Hard is great: the story is unique in the crowded 80s action scene, the fights and action incorporated mind-blowing effects for the time, and the acting isn't quite as over-the-top as most of the other action movies of the era.
If nothing else, Die Hard showed an intentional move away from muscle-bound super-men and gave us an action protagonist who was just an average Joe caught in the wrong place at the wrong time.
1. Commando (1985)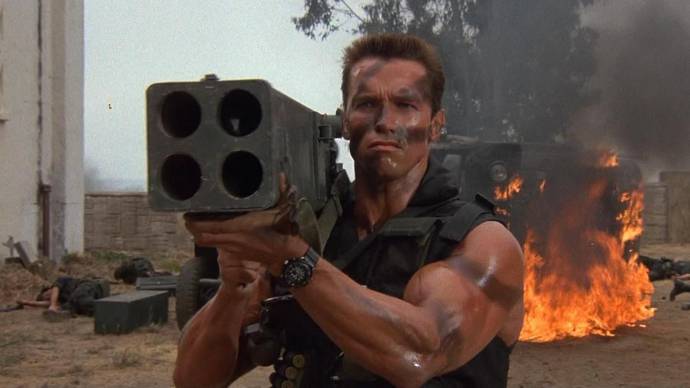 The number one action movie of the 1980s is the movie that defines the entire decade for me—and that's Commando.
In Commando, Arnold Schwarzenegger is given free rein to spit punchlines while creating some of the most absurd scenes ever. Factor in the incredible soundtrack and supporting cast and you have an absolute kingpin in the world of action movies.
This film sits atop my list of best 80s action movies because it exemplifies the glorified, over-the-top violence that characterized this decade of action movies—complete with veiny and muscular characters who settle their differences with fisticuffs.
Commando is a time capsule that shows us what 80s action movies were expected to be: excessive, thrilling, and cheesy. For this reason alone, it's an easy pick for the best action movie of the 1980s.