The wuxia movie has roots firmly planted in Chinese literature, with stories that often involve valiant warriors in a medieval Asian era, who use swords to solve conflicts of honor, integrity, and destiny.
Wuxia movies are primarily adventure films with a dash of romance, but they have a wholly unique style that undergirds everything about them.
Most notably, wuxia movies have fight scenes that feel worlds apart from fight scenes in Western movies. Expect less chaos and shakycam, more expert choreography and graceful movements.
Whereas characters like Rocky Balboa and Luke Hobbs rely on large muscles and heavy fists, the protagonists in wuxia films place a greater emphasis on martial arts skills and techniques.
On top of that, wuxia movies often involve a sizable dose of fantasy as well, which really comes out in their choreography. Don't be surprised if a fight scene suddenly has the antagonist running Matrix-style across a wall or flying through the treetops to escape.
Because of all this, much of the value of a wuxia movie rests in how artistically designed these physical contests are. It's where the magic happens, both literally and figuratively.
Here are my picks for the best wuxia movies of all time and why they stand out from the hundreds of others throughout the years.
7. Come Drink With Me (1966)
No list about the best movies of the wuxia genre would be complete without a few King Hu films. A pioneer of the genre, King Hu made wuxia immensely popular, both at home in China and around the globe.
Come Drink With Me was among the first wuxia films to gain attention from Western audiences. The film follows Golden Swallow, a girl who's very skilled and hell-bent on saving a boy from a violent gang.
For solidifying the wuxia film into global consciousness and being a revolutionary milestone for cinema, it deserves to be on the list.
6. A Chinese Ghost Story (1987)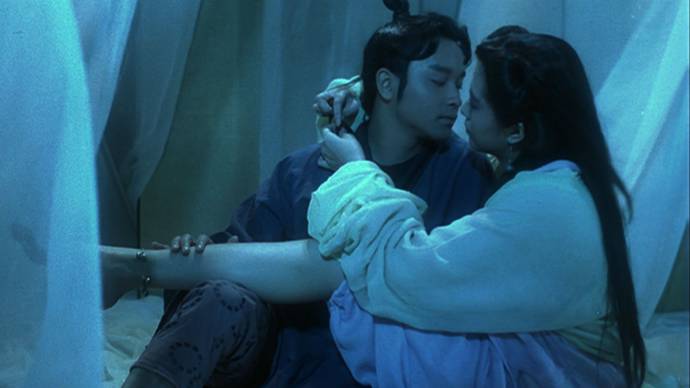 Much like King Hu, Siu-Tung Ching is a well-known name in the wuxia genre. In 1987, he directed the first film called A Chinese Ghost Story, which would eventually lead into a trilogy.
Part horror, part romance, and part action, this film does it all. As you might have guessed, the film is essentially a ghost story, but it draws all kinds of inspiration from folklore and classic romance tales.
With impeccable finesse and incredible choreography—something Siu-Tung Ching would become known for over the course of his career—it stands out as one of the best wuxia films to date.
Though this film wasn't allowed to be shown in Mainland China, it still managed to become a cult classic there.
While A Chinese Ghost Story is far from the best film of his career, it's certainly the best of what's widely regarded as a jaw-dropping trilogy filled with awe, wonder, and special effects that still hold up today.
5. A Touch of Zen (1971)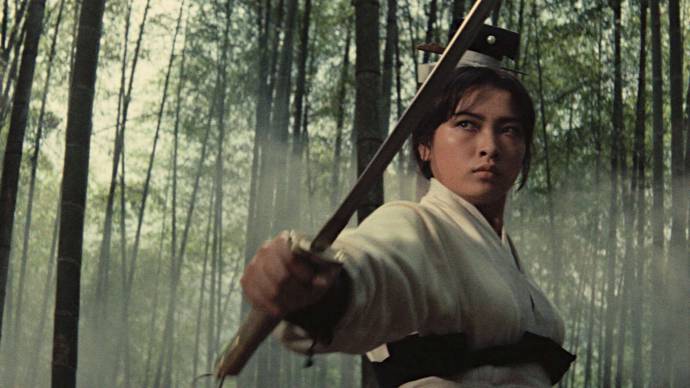 King Hu finds himself on this list again with A Touch of Zen. Here, the setting is 14th century China during the Ming Dynasty.
The story follows Gu (a painter) who befriends Yang (the fugitive daughter of the Emperor's advisor). When a conspiracy unravels, it's up to the duo to save the day—with the help of an invisible sword.
Hsu Feng, one of the genre's most beloved actresses, stars in the main role and delivers a fantastic performance in a career full of them.
4. Ashes of Time (1994)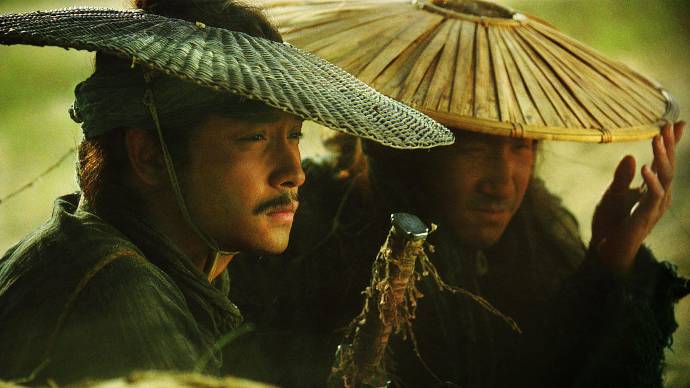 Kar-Wai Wong is widely regarded as one of the greatest directors of the modern era, with Sight & Sound ranking him as one of the greatest movie directors of the last 25 years.
In the early 1990s, Kar-Wai released Chungking Express, a film that received worldwide acclaim. However, in that very same year, he also released a spectacular wuxia movie called Ashes of Time.
Inspired by characters from Jin Yong's The Legend of the Condor Heroes, the narrative traces five stories and features Ouyang Feng, a noble man who descends down the path of villainy.
It was a box office failure, but Ashes of Time is now widely considered to be one of Kar-Wai Wong's most underappreciated films.
3. Duel to the Death (1983)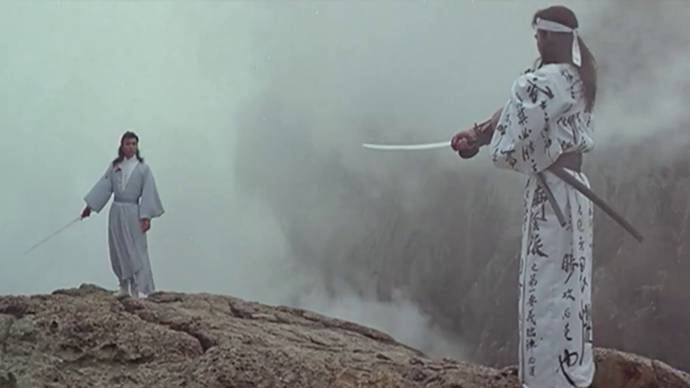 We're back to Siu-Tung Chung again. While his incredible A Chinese Ghost Story is a powerhouse of wuxia filmmaking, he gave us Duel to the Death six years later and that one remains Siu-Tung Chung's best film.
Featuring some of the best combat choreography in cinema up to that point, Duel to the Death is a landmark addition into the wuxia genre.
This is the film that went on to inspire the likes of Ang Lee (Lust, Caution and Life of Pi) and Gareth Evans (Raid and Raid: Redemption). In fact, Ching's choreography was so impressive that he was enlisted to help with the choreography for another impressive wuxia film: Hero.
2. Hero (2002)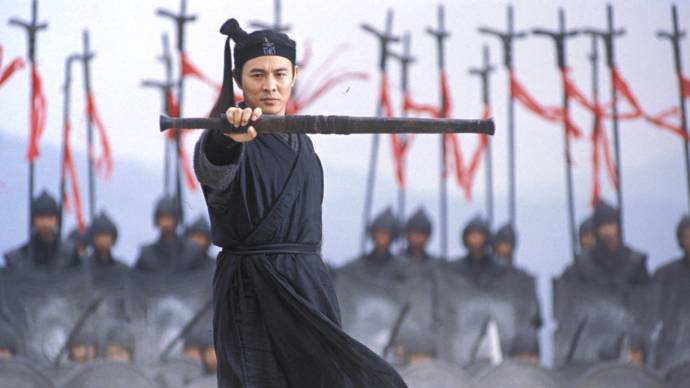 After the resounding success of Ang Lee's wuxia film Crouching Tiger, Hidden Dragon, filmmakers across the globe wanted to create something similar. Among those inspired was Yi-Mao Zhang.
Hero is about a policeman's battles against three highly trained assassins. However, this is no ordinary policeman.
Produced by Quentin Tarantino (a great fan of wuxia himself), Hero was the most expensive film ever made in China at the time. Featuring Jet Li and Zhang Ziyi plus choreography by Ching Siu-Tung, it's an undeniably exciting film. There's only one wuxia film that's greater.
1. Crouching Tiger, Hidden Dragon (2000)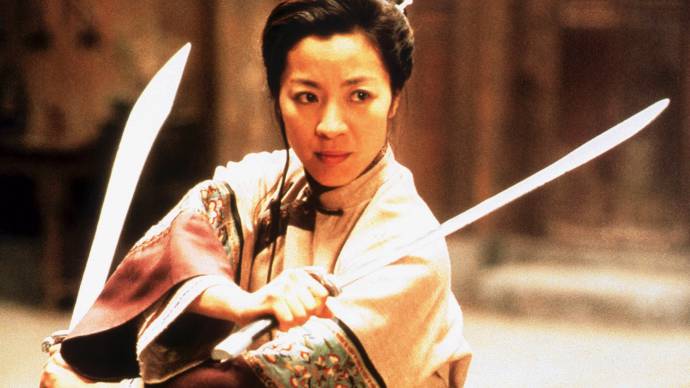 Ang Lee was a celebrated auteur long before he released Crouching Tiger, Hidden Dragon in 2000.
His critically acclaimed films The Wedding Banquet (1993) and Eat Drink Man Woman (1994) had already established his presence on the world stage and helped spur the Taiwanese Second Film Wave.
However, Crouching Tiger, Hidden Dragon was the film that introduced him to a significantly wider audience.
Featuring some of the best choreographed fight scenes in cinema history, along with all the fantastical elements that make the wuxia genre so beloved by many, this film took the globe by storm.
If the critical acclaim doesn't cement this as the best wuxia movie of all time, then perhaps the long list of imitators does.