Every December, just as the weather begins to turn cold, we're reminded of the whimsical, chaotic, frenzied festive season that's fast approaching—and, with it, all the Christmas movies that are to come.
They're different from the rest of the year's cinematic offerings. Christmas movies are often immune to harsh reviews, existing solely because audiences want to be taken over by festive spirit.
And while there are genres of Christmas movies—in which the likes of Krampus and Die Hard live—there's one type of Christmas movie that's universally loved: the Christmas comedy movie.
Sitting down to watch a classic Christmas comedy is the perfect remedy for any tiresome December day. It can be a great way to bring the family together, but even if you watch alone, laughing at Christmas shenanigans is one way to relax and feel as if all is well.
As we rapidly approach the yuletide season, here are some of the funniest Christmas movies of all time that we love watching.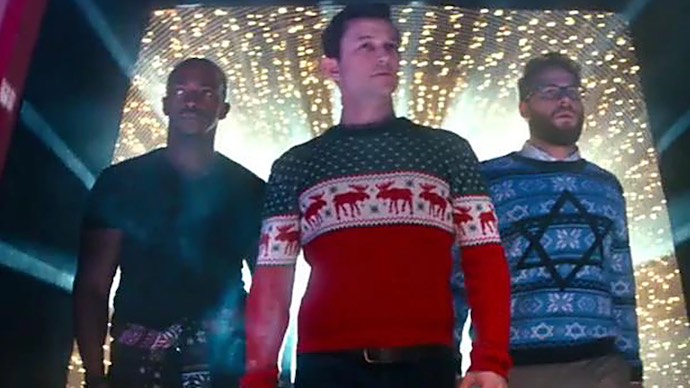 It was only a matter of time before Seth Rogen and Joseph Gordon-Levitt came together to give us a Christmas stoner movie—and when they did, it wasn't half bad at all.
The story of The Night Before follows three friends who are celebrating their last Christmas night out before ending their tradition, and along the way, they get tickets to the biggest and best party in New York.
Couple that with Anthony Mackie's athlete and Michael Shannon's drug dealer, and it becomes a delightful romp of a Christmas movie.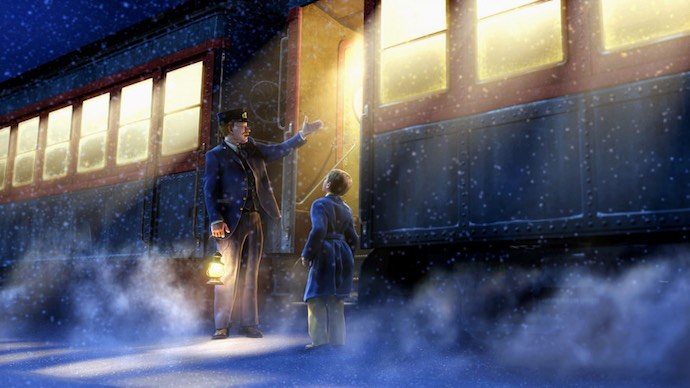 Tom Hanks playing multiple characters, including Santa himself? What more could be needed to tempt an audience? Yet, in case that doesn't sell it, the plot will: when a boy begins to stop believing in Santa, he's picked up by the Polar Express and taken on a long journey to the North Pole.
Along the way, he faces many obstacles to help the other children around him, and in the end, he realizes what Christmas is all about. The Polar Express is whimsical and charming and a fun adventure aboard a magical train, with Tom Hanks in abundance.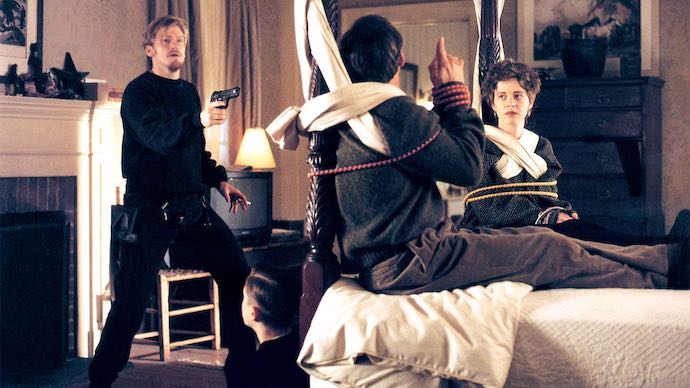 When a burglar bumps into a couple while escaping the scene of a crime he's left behind, he instantly regrets the decision—as the couple are constantly arguing and on the verge of divorce.
The Ref is a hilarious holiday movie that leaves one grinning from ear to ear. And although Kevin Spacey's controversies have soured things somewhat, it's still a festive movie worth watching.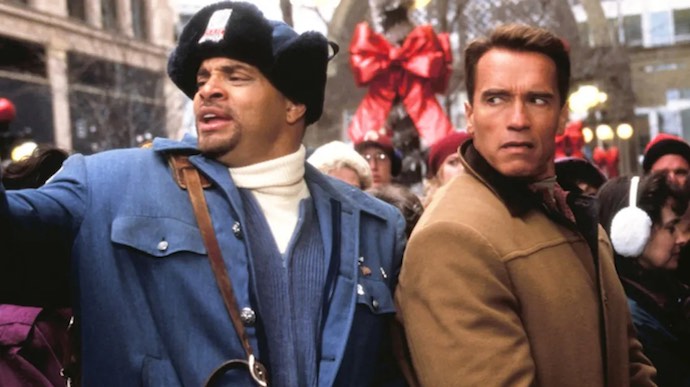 A Christmas movie for the whole family! When Arnold Schwarzenegger's Howard Langston is tasked with getting the hottest Christmas toy for his son—having forgotten to grab it earlier in the year—he searches all over the city on Christmas Eve to find one.
Few films are as fun as Jingle All The Way, and Arnie's performance as a dad who can't find the toy is wholly relatable for thousands of fathers out there who've suffered the same dilemma.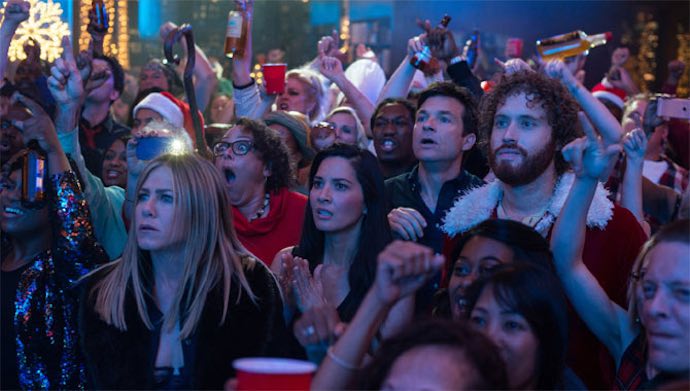 Starring Jason Bateman, Olivia Munn, Jennifer Aniston, and Kate McKinnon, Office Christmas Party follows the story of a company branch in danger of being closed down—so they decide to land a new client by throwing the best Christmas party ever.
If you want a Christmas movie full of cocaine and some prostitutes, all of which turn up at the office Christmas party to end all office Christmas parties, then the aptly named Office Christmas Party is for you.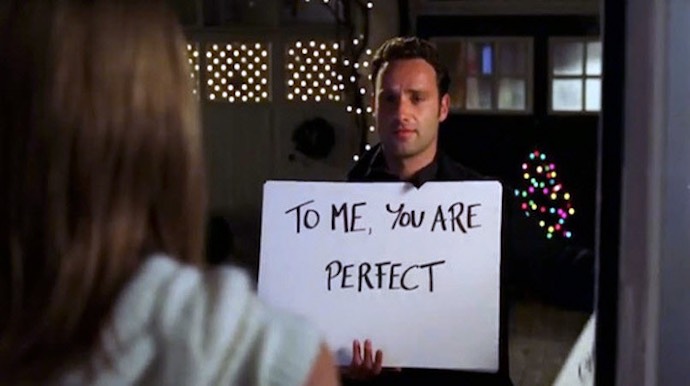 Not many anthology movies end up well-balanced and able to stick to a theme. That's what makes Love Actually so unique.
The plot follows various Londoners around the holiday season, all of whom are either looking for or suffering because of love.
Not to mention its heavyweight cast featuring Liam Neeson, Emma Thompson, Alan Rickman, Bill Nighy, Colin Firth, Chiwetel Ejiofor, Andrew Lincoln, Keira Knightly, Hugh Grant, Laura Linney, and Rowan Atkinson.
In the end, Love Actually is equally uplifting, triumphant, and devastating, all without succumbing to hyperbole.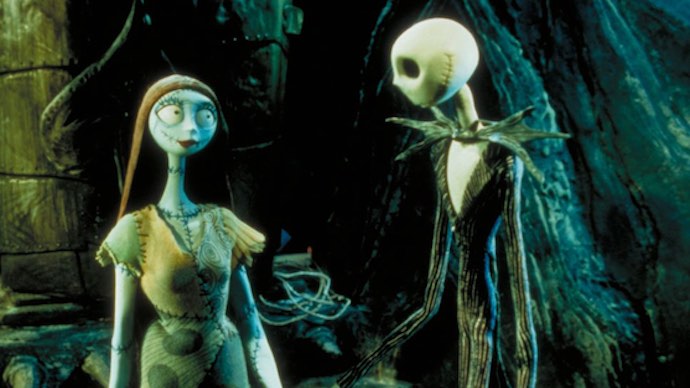 What happens when Tim Burton crosses Halloween with Christmas? You get a classic like The Nightmare Before Christmas!
The story follows the inhabitants of Halloween Town and its leader, the Pumpkin King, Jack Skellington. We see what happens when Jack becomes tired of Halloween and tries to re-invent himself—by trying to take over the duties of Santa from Christmas Town.
The film has many strengths and funny moments, but the romance between Jack and Sally—a brought-to-life Rag Doll—is core to it all.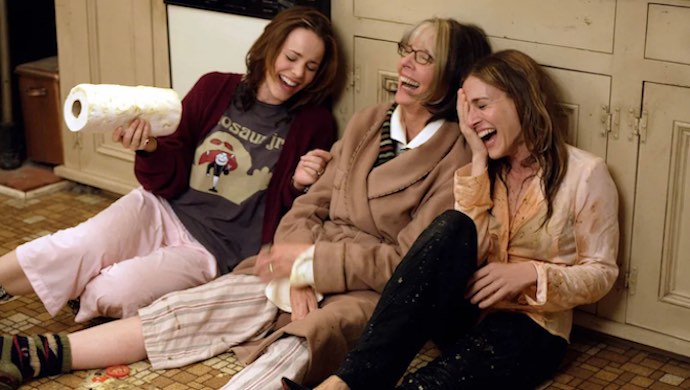 The Family Stone is a wholesome and warm festive film about family and the dynamics that occur with the arrival of a new girlfriend.
In it, we see how each member of the Stone family deals with being home for the holiday season—and the eldest boy, Everett, asking for his mother's ring so that he may ask his girlfriend to marry him.
Featuring an ensemble cast made up of Diane Keaton, Claire Danes, Sarah Jessica Parker, Rachel McAdams, Dermot Mulroney, and Luke Wilson, The Family Stone is hilarious and full of acerbic jokes—much like most family Christmases, if we're honest!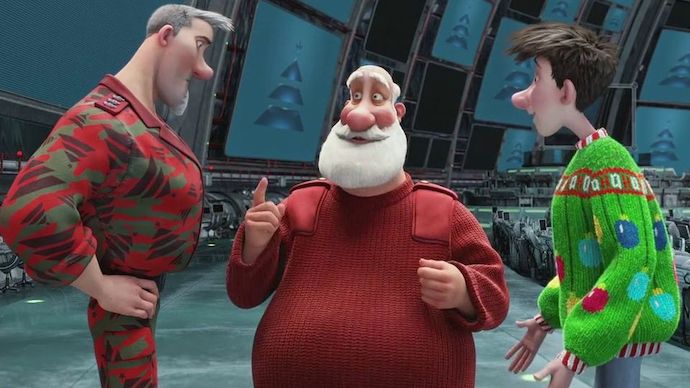 When the Claus family—using the latest in gift-delivering technology—forgets to deliver one Christmas present to a girl in Cornwall, England, it causes a cascade of problems that the youngest member of the Claus family, Arthur, is determined to solve.
Arthur Christmas is one of those movies that can be watched at any time during the festive season and still be enjoyed by the entire family.
With the likes of Bill Nighy, James McAvoy, Hugh Laurie, and Jim Broadbent on board the sleigh for this picture, it steals a place amongst the funniest and best Christmas movies ever made.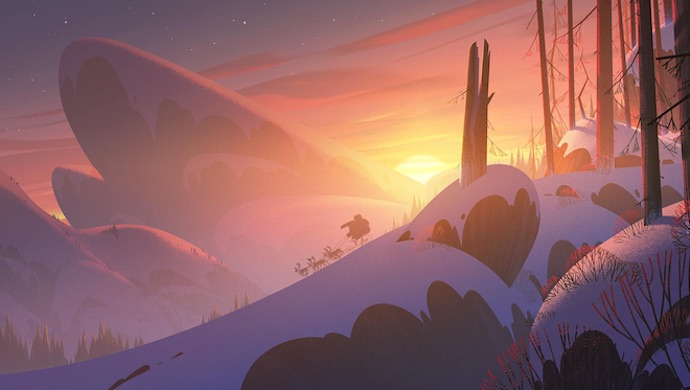 Nobody asked for a Santa Claus origin movie. I guess that's why viewers were shocked when Netflix released one to the world—mostly at how good the movie ended up being.
Klaus showcases the tale of how an old man who made toys for a family he never had slowly embraces the idea of making toys for every child in the vicinity, then every child in the world.
Is the movie funny? Yes. But it's so much more than that. With J. K. Simmons voicing the eponymous Klaus, Netflix delivered a different kind of Christmas film—a deep-hearted movie for the ages.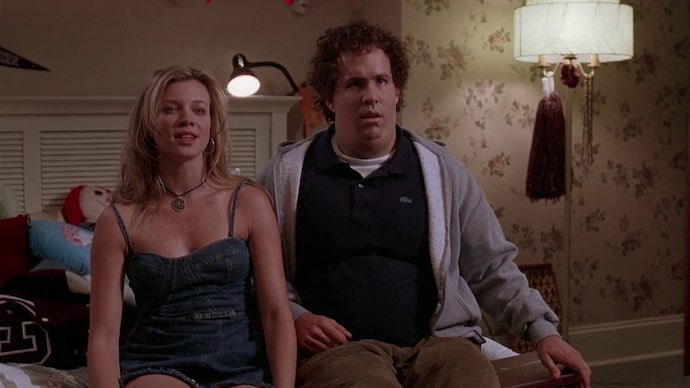 Just Friends has aged like fine wine. At initial release, the film felt like Ryan Reynolds trying to be over-the-top for a festive movie; however, as time passed, Just Friends has proven that it has more layers to it.
It follows Ryan Reynolds as Chris Brander, a ripped and handsome music executive living in Los Angeles, who used to be fat in high school and had a big crush on his best friend, Jamie Palomino.
When Chris's plane is forced to land back home in New Jersey, he has to reconnect with his past—and Jamie—for the first time in years.
The film is downright hilarious with well-acted turns from Ryan Reynolds, Amy Smart, and Anna Faris, which has ensured the movie's legacy.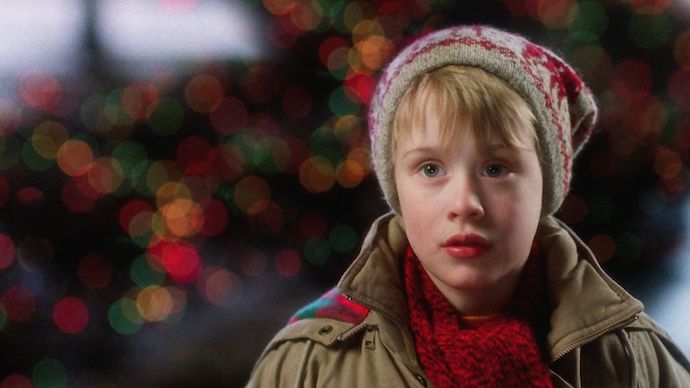 When you think of Christmas movies, there are a handful that always pop straight to mind. Macaulay Culkin in Home Alone is probably one of them.
We all know the story by now, right? Kevin McCallister is accidentally left at home as his family heads off to Paris for Christmas. Meanwhile, two burglars who are robbing every house on his street target his home on Christmas, and Kevin must defend it against them.
The film is filled with pain, hilarity, and Joe Pesci, making it endlessly rewatchable (which it has been now for over thirty years).
5. Elf (2003)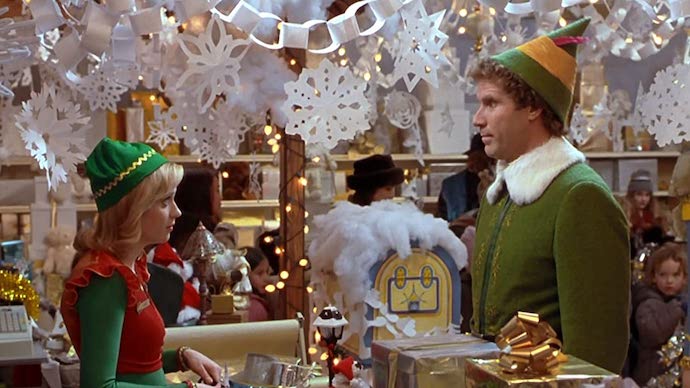 No Christmas film is more adorable than Elf. And while it has strong performances from James Caan, Ed Asner, Bob Newhart, and Zooey Deschanel, the movie is made great by Will Ferrell's Buddy.
After living his entire life as a boy in The North Pole with Santa and his elves, Buddy goes to New York to meet his real father for the first time. While there, Buddy works at Gimbels department store, meets and falls in love with Jovie, and becomes a big brother to Michael.
Elf is beyond funny at times, and Ferrell's sense of comedic timing is sharp as ever, yet even so, the movie puts family above mere laughter.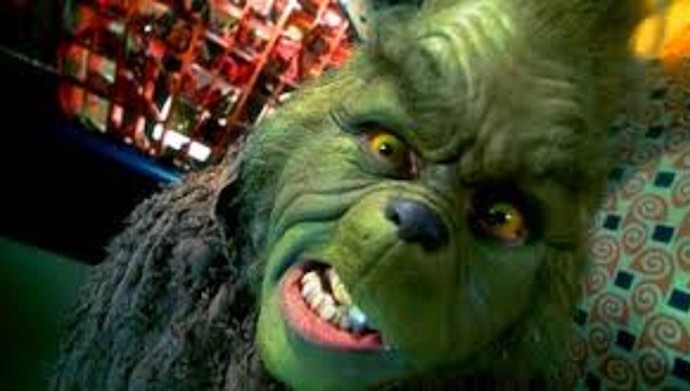 When Ron Howard and Jim Carrey came together to make The Grinch, there was a sense in which the source material was too limited for a feature-length movie. However, with some adaptation work by the writers and incredible set design, they made it work.
It would have been a good movie even without Jim Carrey, but Carrey's performance in How the Grinch Stole Christmas is downright iconic. He makes the movie legendary with a tantalizingly funny turn, and the result is a Christmas movie that never seems to age.
The supporting cast is great too, with Christine Baranski, Jefferey Tambor, Molly Shannon, and Taylor Momsen all putting in solid performances.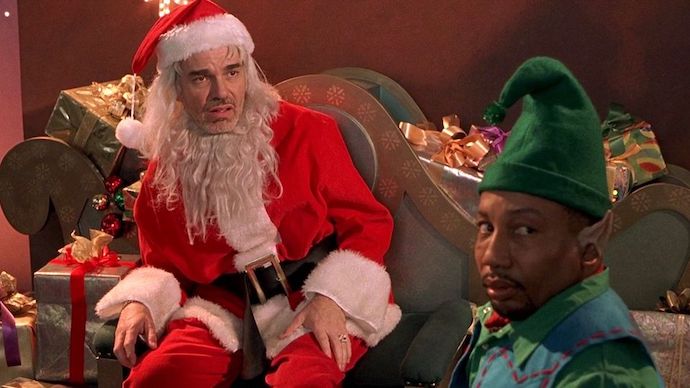 When we say that Bad Santa is like no other Christmas film, we're absolutely serious about that. Whatever your expectations are, set them aside. Bad Santa is not your typical Christmas movie.
When Willie and his partner-in-crime Marcus get together for their usual Christmas tradition—of posing as a mall Santa and his elf so they can afterwards steal the money in the safe and live off that money for the rest of the year—they have no idea what's in store for them this year.
Billy Bob Thornton's best-loved role as a foul-mouthed and thieving Santa Claus who hates children is one of cinema's best festive treats. Though, perhaps just for the adults.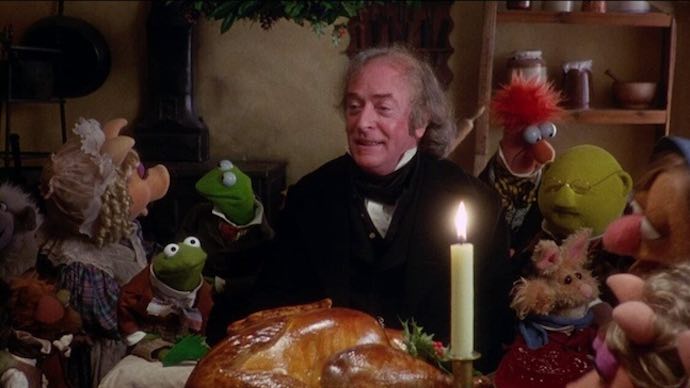 Nobody hates The Muppets. It just isn't possible. And nobody can hate Michael Caine. It just isn't possible. Which means that a retelling of Charles Dickens' A Christmas Carol starring The Muppets and Michael Caine is a no-brainer for all audiences.
Indeed, The Muppet Christmas Carol is one of the best versions of Dickens' book adapted for the big screen. Against all odds, the film somehow manages to capture the nature of Scrooge (expertly portrayed by Caine) and the wonder of Christmas.
The humor is universal, and seeing Kermit and Miss Piggy as Bob and Emily Cratchit is one of the Christmas genre's best surprises. What more can be said? It's a classic, and for good reason.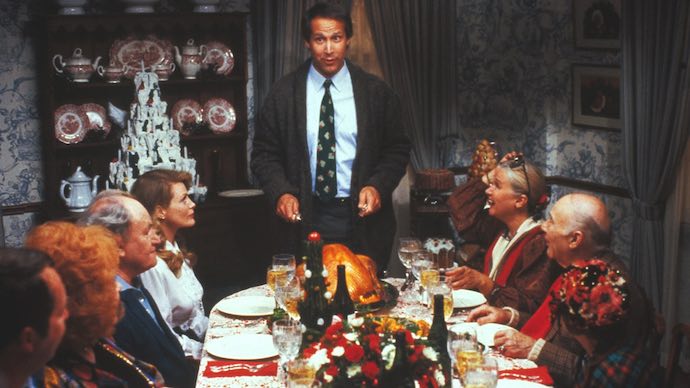 The best, the funniest, the most wholesome, and the one Christmas movie that leaves entire families laughing until the credits roll. Christmas Vacation is unbeatable as the funniest Christmas movie ever made.
When Clark decides to host his entire family for the festive season, he doesn't bank on it being a disaster: the lights suck more energy than Manhattan, the neighbors constantly complain, the family members ruin the house, and then cousin Eddie shows up in an RV.
Clark and the Griswold family's Christmas reminds us of our own yuletide chaos and the family members that fuel it. Indeed, Christmas Vacation isn't far away from reality—though just far enough to keep everybody laughing all the way through.