Seth Rogen first debuted back in 1999 as Ken in Freaks and Geeks, and it wasn't long after that he exploded in popularity to become one of Hollywood's most iconic comedic actors.
But even beyond his hilarious antics, Rogen has shown potential for drama, something that surprised even naysayers.
These days, Rogen is more busy producing than acting—think Invincible and The Boys—but he still has an ear for comedy from time to time.
Here are my picks for the best movies with Seth Rogen, which truly highlight the man's talents despite his lazy stoner image.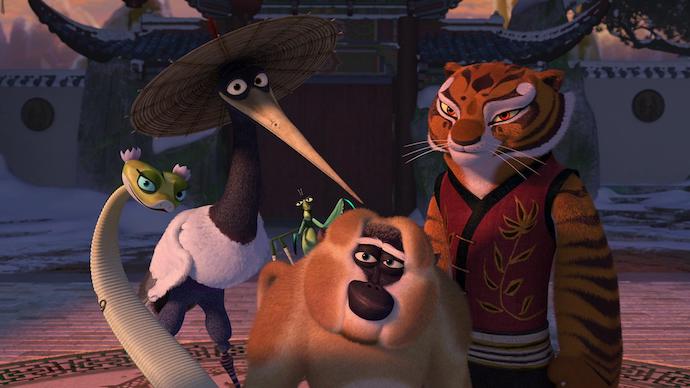 On paper, it always seemed like Kung Fu Panda was the kind of film that shouldn't have worked as well as it did. It was birthed during an era of animation that had opened the floodgates of dubious ideas.
However, it's actually an enjoyable romp across an ancient China-inspired setting, with Jack Black's Po at the center of it all.
In Kung Fu Panda, Seth Rogen plays Mantis, a member of the Furious Five and a skilled warrior for his size. The humor that Rogen brings to the role is what gives the film a fun edge—and despite his voice not being a perfect fit for the creature he plays, it still works.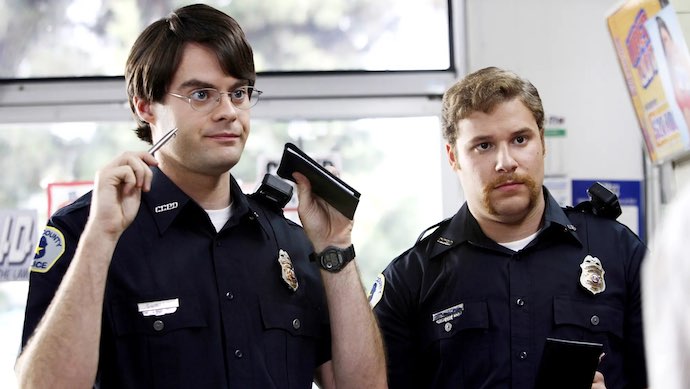 Superbad is a film that made the careers of almost all involved. Seth Rogen, Jonah Hill, Michael Cera, and Bill Hader all benefitted from the fame that came from this film's release and notoriety.
Written by Seth Rogen and his long-time writing partner Evan Goldberg, Superbad is a teenage odyssey that centers on a party, in which the two protagonists are minors responsible for acquiring alcohol.
Few films have the expansive level of humor that Superbad has, which showcased Rogen's ability to write a film that appealed to youth, all of whom have been in a similar boat at one time or another.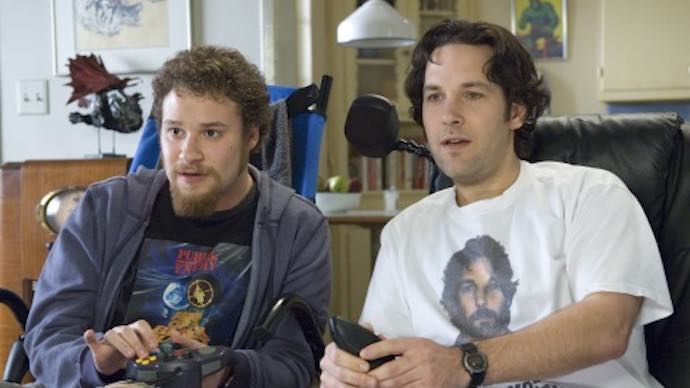 The 40-Year-Old Virgin is a widely celebrated film today, fondly remembered as the film that helped launch Steve Carell's career (with momentum from Bruce Almighty and Anchorman).
This film is a sweet and riotously funny tale of a man who's turning 40 years old but still has never had sex, who's given up on the entire idea and instead chooses to collect toys and play video games.
As one of the film's best supporting characters, Seth Rogen provides lots of funny quips and lines whenever he appears on screen, especially when he's with long-time collaborator Paul Rudd.
Though the whole cast has moved on from this film, it remains a favorite of comedy fans from the era and is a great example of filmmaking from the mid-noughties.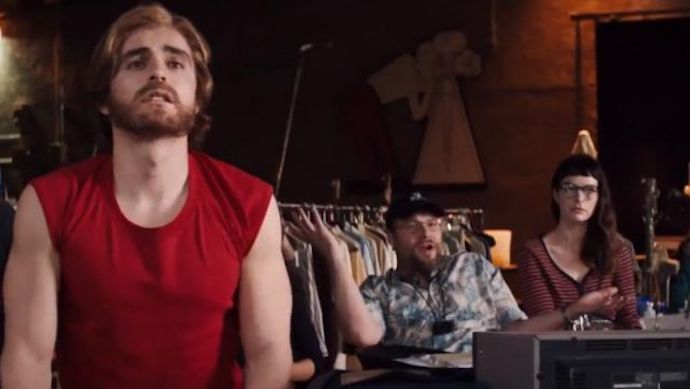 Though Seth Rogen doesn't play a huge role in The Disaster Artist, he did play a huge role in getting it made.
The film is a retelling of the story behind Tommy Wiseau's notorious film The Room—said to be among the worst films ever made—and the story of Tommy's life around the making of that picture.
The Disaster Artist has enormous fun with itself while showing that Tommy Wiseau isn't a joke of a human being (as he was often made out to be in the years after The Room's release).
Seth Rogen's role in the film is as one of the people involved with the production of the film, a person who suspects that Tommy is a madman for financing the entire film by himself.
All in all, while James Franco's leading role makes the picture less desirable to watch in retrospect, The Disaster Artist is a well-put-together film that's filled with great performances.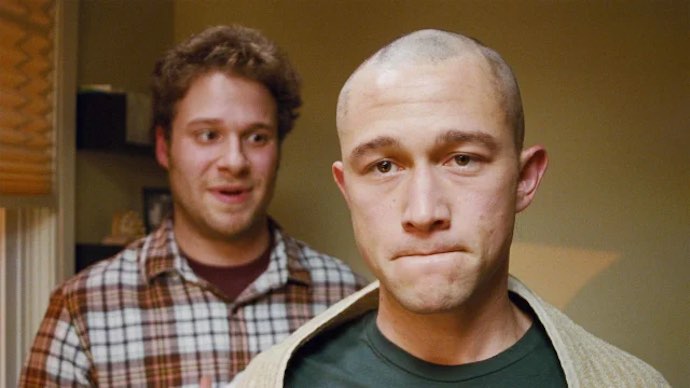 It's hard to make a film about cancer that appeals to a mass audience and makes light of that evil disease without being irreverent or insensitive. But Seth Rogen managed to make such a film—with his pal Joseph Gordon-Levitt—in 50/50.
What's more extraordinary is the fact that 50/50 was based on the real experiences of one of Rogen's friends who actually made it through a cancer diagnosis that gave him a 50% survival rate.
This isn't a comedy film, but it has comedic moments—and when Seth Rogen brings those moments, they arrive in full force.
And much respect to Joseph Gordon-Levitt's performance, which is strong as he showcases the horrors of the disease and the way it can bring a human to his lowest psychological state.
Steven Spielberg's film about his own younger years feels like one where he finally gave us the last part of his soul, and much of that comes from standout performances by Michelle Williams and Paul Dano as Steven Spielberg's own parents.
However, seeing Seth Rogen show up in the film as his father's best friend and his mother's lover is a striking difference from the usual comedy films he usually ends up in.
The Fabelmans is a love letter from a great filmmaker to his parents and to the profession he's dedicated his whole life to. In hiring Rogen, Spielberg proved that he can see more in an actor than meets the eye.
Steve Jobs was a flawed man who was hailed as a genius by those who barely knew anything about him. He's the subject of Danny Boyle's Steve Jobs, a brilliant film carried by Michael Fassbender's powerhouse performance as the eponymous tech billionaire.
While it failed to be a hit at the box office, Steve Jobs sang the right song to critics, who adored the film en masse.
In Steve Jobs, Seth Rogen plays Steve Wozniak, the partner to Jobs who was the true brains behind their partnership, the one who actually invented Apple's first computer. As Wozniak, Rogen is fantastic and it feels like the first time we really saw him shed his comedic skin.