'Tis the season once again, with cold winter nights vanquished by warm and cozy fires—or central heating—and crisp morning air filled with the promise of cheer. Oh, and the wholesome fun of Christmas movies to bring usually warring families together.
Yes, the holidays are back for another year. That means shops brutally over-packed, customers rude and obnoxious, children lining up to see Mall Santa, and parents fighting with neighbors for the last PS5.
Each of these Christmas situations has been adapted to the big screen. The likes of Jingle All the Way and A Christmas Story have become holiday classics, not only for the wonderful Christmas-spirited messages they impart, but for the memorable characters they bring us.
Which characters from Christmas movies are the most iconic, the best harbingers of goodwill and Christmas spirit, the favorites we return to year after year? Here are our picks for the best Christmas movie characters of all time!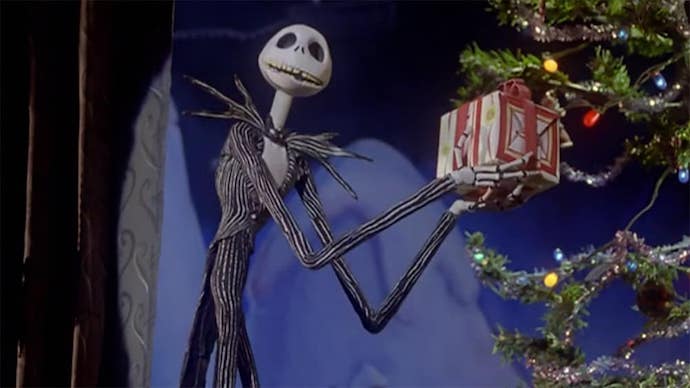 In Tim Burton's The Nightmare Before Christmas, Jack Skellington is the Pumpkin King and leader of Halloween Town, who discovers Christmas Town and attempts to take over Santa's job.
However, Jack isn't an evil character—he's just suffering from ennui. And at the film's climax, he rescues Santa and Sally from Oogie Boogie before realizing his feelings for Sally, with the pair kissing upon the snowy hill with the giant moon behind them.
13. Klaus (Klaus)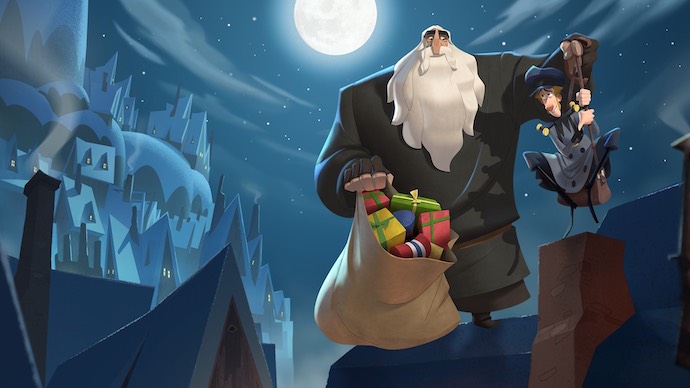 This surprisingly great Netflix Original movie about the origins of Christmas revolves around a postal worker and a widower who makes toys. It blew us away when it arrived in 2019, and the character of Klaus is all one could wish Santa to be, with a magical touch about him.
The eponymous Klaus becomes the basis for Santa Claus, giving the legend a fully rounded story that warms the heart and invokes that same feeling of wonder that children everywhere have on December 25th.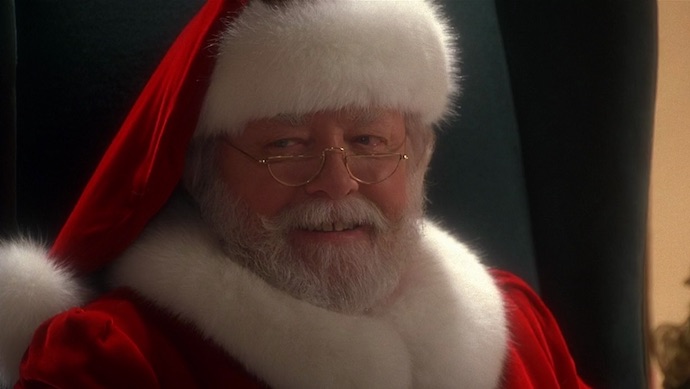 Both the original and the remake are holiday classics now. Kris Kringle is put on trial in New York for saying that he's really Santa, and this tale continues to enthrall adults and children every Christmas season.
When all is said and done, if Santa Claus truly were real, it'd be 34th Street's version as Kris Kringle that we'd want delivering our presents at night. He's a sweet man who walks through New York with a kind heart.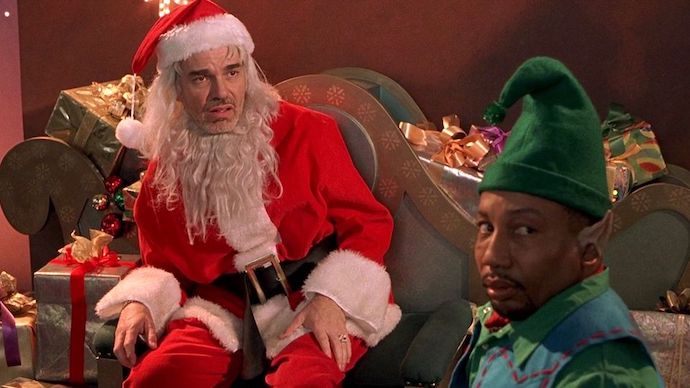 Bad Santa is far from a traditional Christmas movie, but Billy Bob Thornton's Willie is still a Christmas character for the ages.
Willie is a hard-drinking, fighting, wholly inebriated version of Santa. He and his partner burgle malls every Christmas Eve by posing as the festive Mall Santa every holiday season. It's only when he meets Thurman Merman that Willie's heart grows enough to care.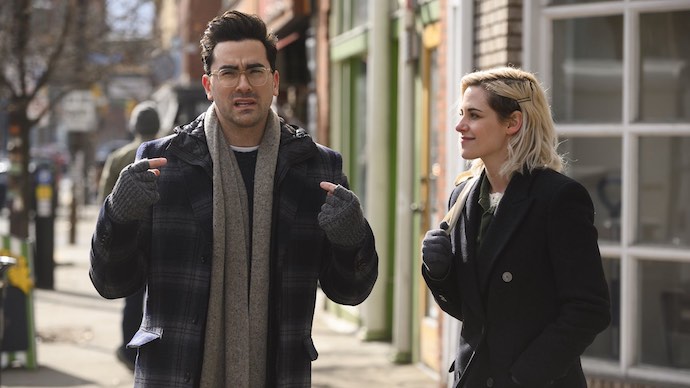 While Abbey and her girlfriend Harper head to Harper's parents' house one Christmas, Harper has neglected to tell them she's gay—as her conservative family prepares for her father's run for mayor.
Abbey is put under inescapable strain as Harper pushes her away during the holiday season, claiming they're simply housemates, and this causes her to reconsider her relationship.
The film is funny, sweet, and devastating—rare for a Christmas film—but a beautiful and timely representation of the modern world.
9. John McClane (Die Hard)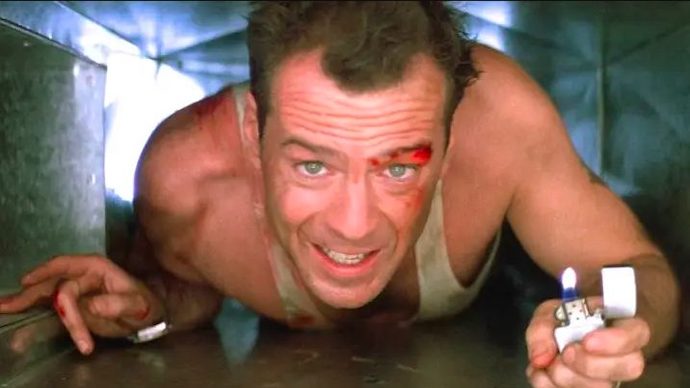 Is Die Hard a Christmas movie? If you don't think it is, feel free to skip this one. But you know it is, and John McClane has to be included here.
The New York cop who finds himself up against a group of terrorists on Christmas Eve at his wife's company's Christmas party, is the sarcastic terrorist-killing hero who saves Christmas while sustaining several significant injuries along the way. What's not to love?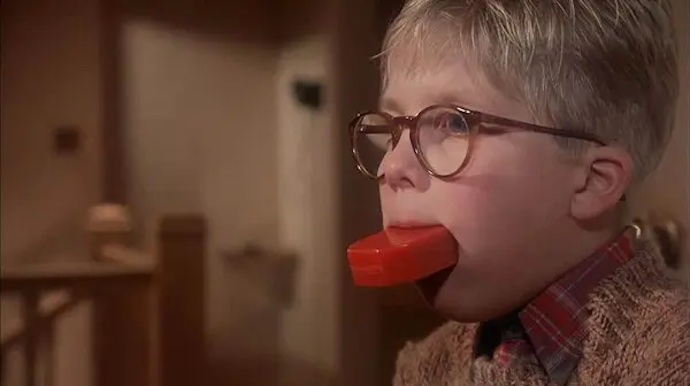 At some point or another, we've all been Ralphie with one present we wanted above all others, one that we pushed our parents to get for us.
That's why Ralphie's exploits during A Christmas Story are so relatable. Every child will understand Ralphie's wanting, and every adult will remember the tricks we attempted to play on our own parents to get the Christmas gifts we wanted.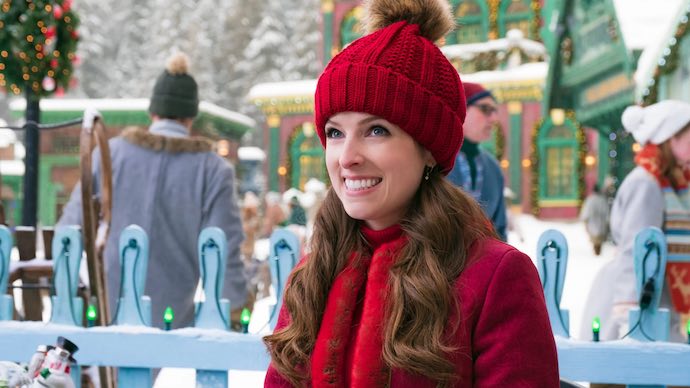 Can a girl become Santa Claus? For generations, people didn't consider that a relevant question. Anna Kendrick's Noelle proves the doubters wrong, as her charm and kind heart make her the perfect Santa.
The film follows Noelle's journey in recovering her missing brother, who's predestined to become Santa after the death of their father. But when Noelle shows she's the worthy successor, it makes the whole family smile.
6. Kevin McCallister (Home Alone)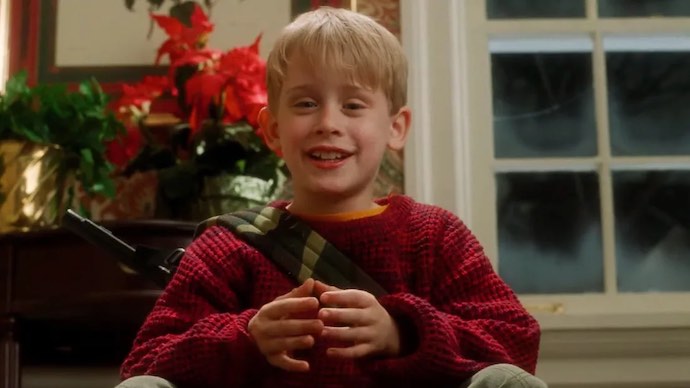 When young Kevin is accidentally left at home alone, he realizes his house is about to be plundered—and resolves to defend it. The boy nearly kills the incompetent pair of burglars as they attempt to break in, as Kevin thinks up several booby traps to keep them at bay.
The pain that young Kevin McCallister delivers to the two Wet Bandits on Christmas Eve has made audiences laugh for over thirty years.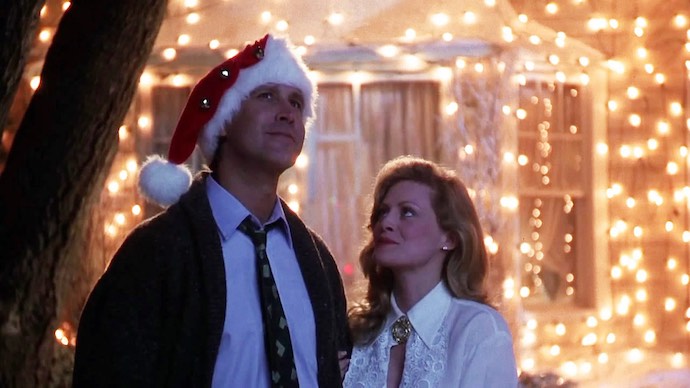 Clark Griswold isn't a Christmas character in the traditional sense, as he first appeared in films set during the summer. But when Christmas Vacation came along, it made him a Christmas stalwart.
The disaster that the Griswold family descends into on Christmas is an exaggerated version of many typical family Christmases, and Clark is the stereotypical dad who can't let his perfect vision go.
With his house becoming visible from space and his tree going up in flames, Clark is the stress idol adults everywhere can relate to.
4. Buddy (Elf)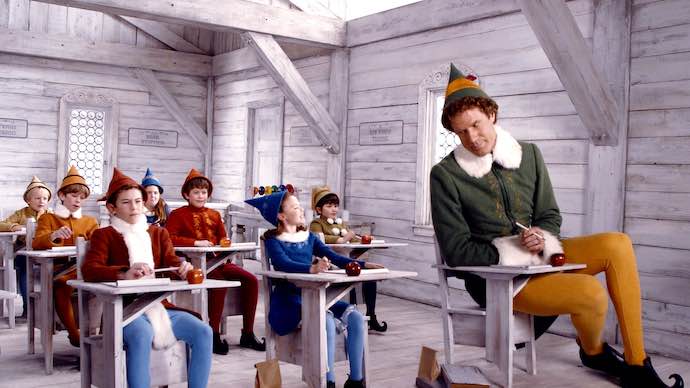 Few Christmas films are as lovable as Elf and its story of Buddy trying to find and connect with his biological father.
Raised by Santa and the Elves in the North Pole, Buddy is the spirit of Christmas personified, a person who has an unflappable sense of who he is and the salient things in life.
Buddy isn't just our favorite affable Christmas character. He's the Elf of the people, somebody who'll root for all of us.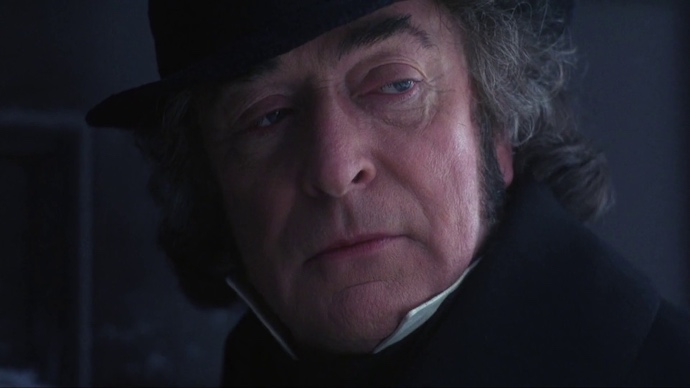 Who'd have thought that of all the actors to portray Ebenezer Scrooge—Christmas' most famous miser—it would be Michael Caine who did it best, all while surrounded by a bunch of Muppets.
Caine skillfully embodies everything that Scrooge is: unfriendly, hateful, cold. But as the three Ghosts of Christmas visit him, Caine's Scrooge feels the change in ways no other rendition can match.
He may be acting alongside a bunch of puppets, but Caine's treatment of Scrooge is straight out of a drama, and it works beautifully.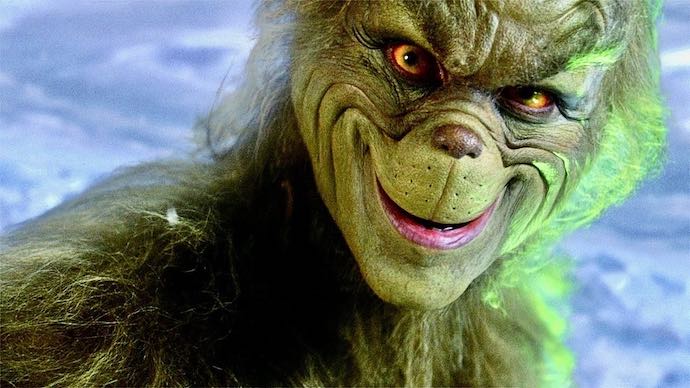 Armed with a strange imitation of Sean Connery's iconic voice and the wackiness of its source material, Jim Carrey's Grinch defines Christmas movies in a way few others ever have.
The film expands on Dr. Seuss' original tale, thematically borrowing from Charles Dickens' A Christmas Carol and giving The Grinch a backstory that endears him to us across the big screen.
Carrey delivers his character with a sense of fun and underlying anger—and when he lets the rage go, he becomes the best version of himself.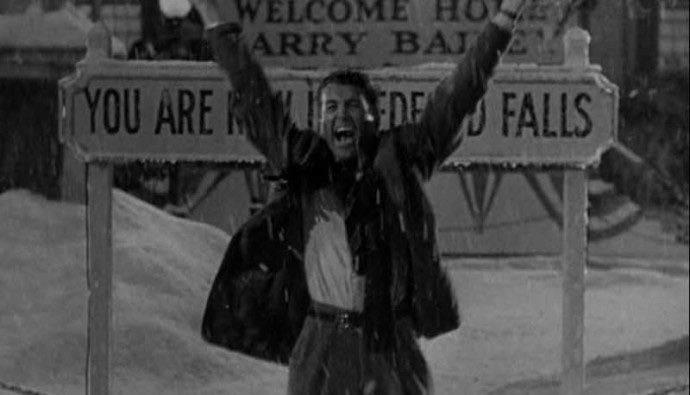 No other film holds the meaning of family closer than Frank Capra's classic It's a Wonderful Life. The story of George Bailey and his journey through Christmas—and seeing what life would be like if he didn't exist—is a pure distillation of what the Christmas season stands for.
As George struggles financially, he wishes he'd never been born, and his wish is granted by his guardian angel Clarence. Not knowing that his wish was granted, George walks through Rockford Falls (now called Pottersville) and nobody knows who he is.
Devastated, George laments his selfish wish, with Clarence returning him to his own timeline—and George running home to his wife and children, happy and grateful. George represents the best of our nature at its core, which is perfectly brought to life by Jimmy Stewart.